Know your Coney Islands from your coney dogs.

Look beyond the Comeback City narrative. Yes, for decades Detroit was a symbol of industrial decline. And yes, in the past few years the city has experienced a dizzying transformation, with impressive new construction projects, an influx of outside money and interest, and an accompanying overhaul of the city's dismal image and reputation. But a savvy visitor will resist swallowing this simple narrative. Even as downtown visibly transforms, most of outer Detroit—the Neighborhoods, to use the local term—remains poor. In the past couple of years, thousands of poor Detroiters faced a water-shutoff crisis; last year, the the FBI listed the city as the country's most violent. (Detroit's police chief disputed the statistics.) Downtown and select areas may be thriving, but the city's defining question remains how evenly the benefits will be shared.

Know the difference between Detroit and (Metro) Detroit.  Where are you going? Detroit? West Bloomfield? Shelby Township? There's a big difference between city and suburbs here. But in southeast Michigan, thanks to a decades-old legacy of segregation, economic and racial migration, and political animosity, the divisions are exaggerated, and the topic can be loaded. Everyone loves the Tigers, but can you call yourself a Detroiter if you live in Ferndale, a hip, just-across-the-border suburb? What about Grosse Pointe, a collection of cities adjacent to Detroit proper but whose demographics—mostly white and very wealthy—could hardly be more different? Detroit proper has a population of some 700,000 and remains, despite a recent white influx, majority black. Metro Detroit, generally defined as encompassing Wayne, Oakland, and Macomb Counties, has a population over 4 million, with varying racial and economic demographics.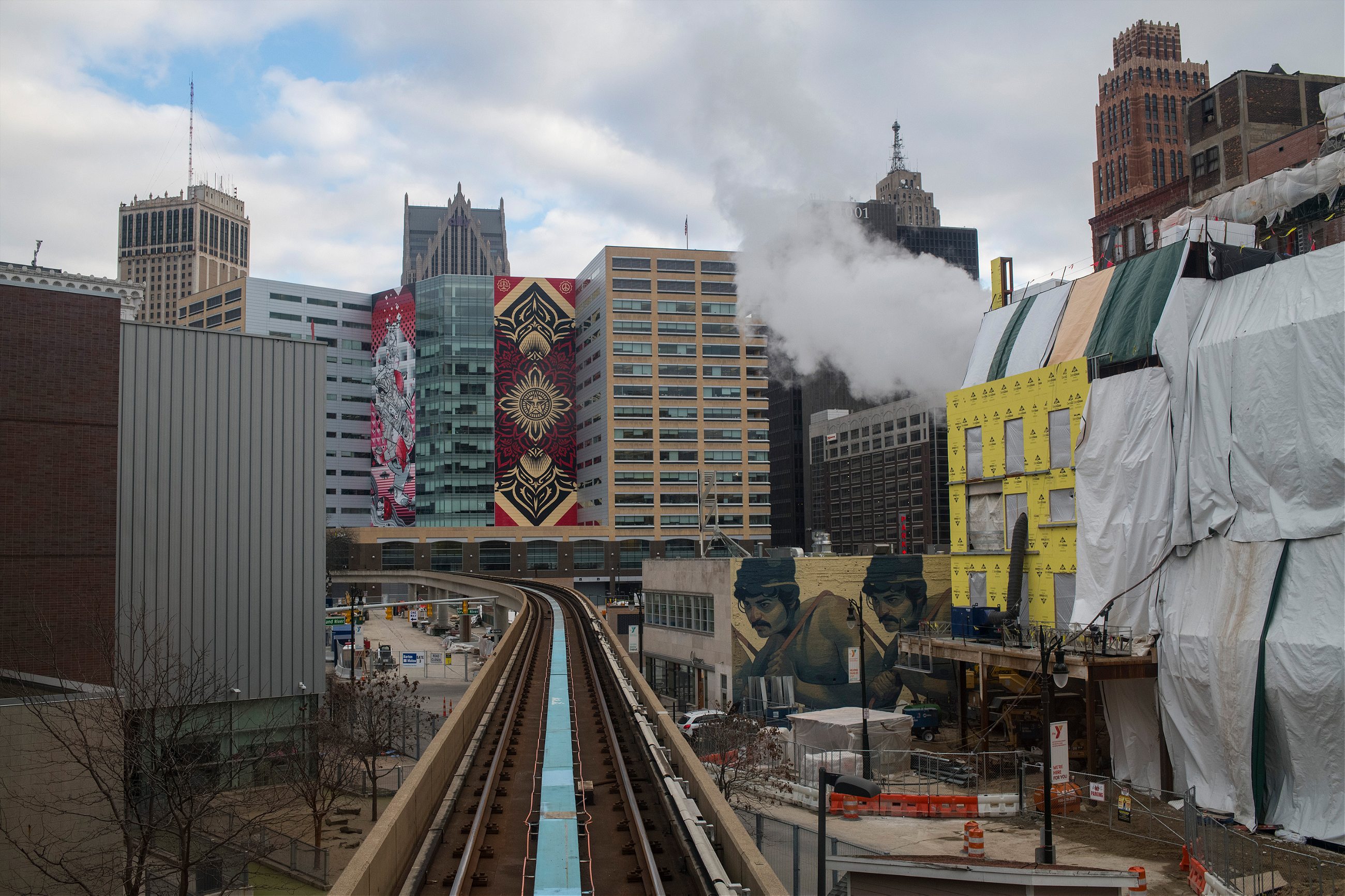 Forget the forecast. Michigan's weather, as a general rule, is bad. Winters are long, messy, and gray. Summers are often oppressively humid. Gale-force spring winds can almost make you long for winter. But more than anything, this weather here is unpredictable, often even within the span of a single day. Hours of driving hail will give way to a glorious sun; a balmy February streak can lull you into complacency before a six-inch snow dump. Expect weather—and then expect it to change.

Figure out the Mile Roads. You might already have heard of Eight Mile Road, the notorious east-west road that serves as the geographic—and, more importantly, racial and cultural—border between Detroit and its northern suburbs. But there's also a Six Mile, 14-Mile, and a 32-Mile, all busy commercial thoroughfares. (Eight Mile is most known, perhaps, for its high density of marijuana dispensaries and strip clubs.) The mile roads run east-west, forming a horizontal grid that technically stretches from downtown Detroit—inside the city the mile roads are mostly known by other names—to far north Macomb and Oakland counties, where municipal designations can often feel meaningless. Outside Detroit city limits, especially, the numbered roads, listed with a major north-south cross street, serve as Metro Detroiters' primary orientation: You'll hear someone say she's going to 15 and Van Dyke, for example, or 12-Mile and Greenfield.  

Know your Coney Islands from your coney dogs. Coney Island is a seaside Brooklyn, NY neighborhood. In Detroit, it's a term that appears after the name of many restaurants (Deluxe Coney Island! George's Coney Island! Midtown Coney Island!) and means, basically, diner. Coney Islands are cheap and comfortable, with unlimited coffee refills, an impressive range of hot dogs, and big omelettes. Some are clean and some are gross; some are independent and others are chains. Detroiters know about the decades-long rivalry between two of the originals, American and Lafayette, located next to each other downtown. Coney dogs are hot dogs that come with chili on top. Coney pizza is a food-like thing that debuted last year at the baseball stadium: a hybrid between Little Caesars pizza and a coney dog.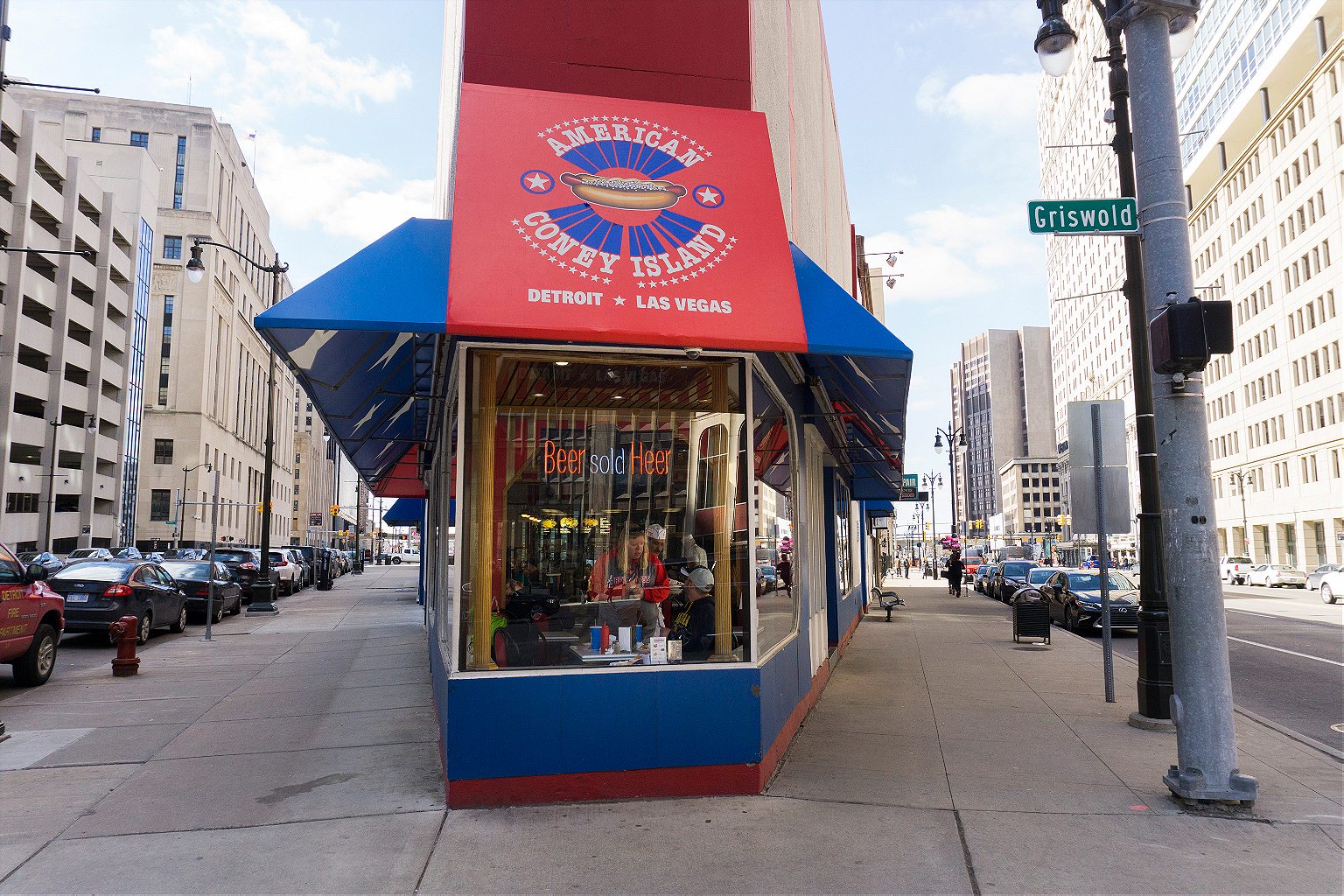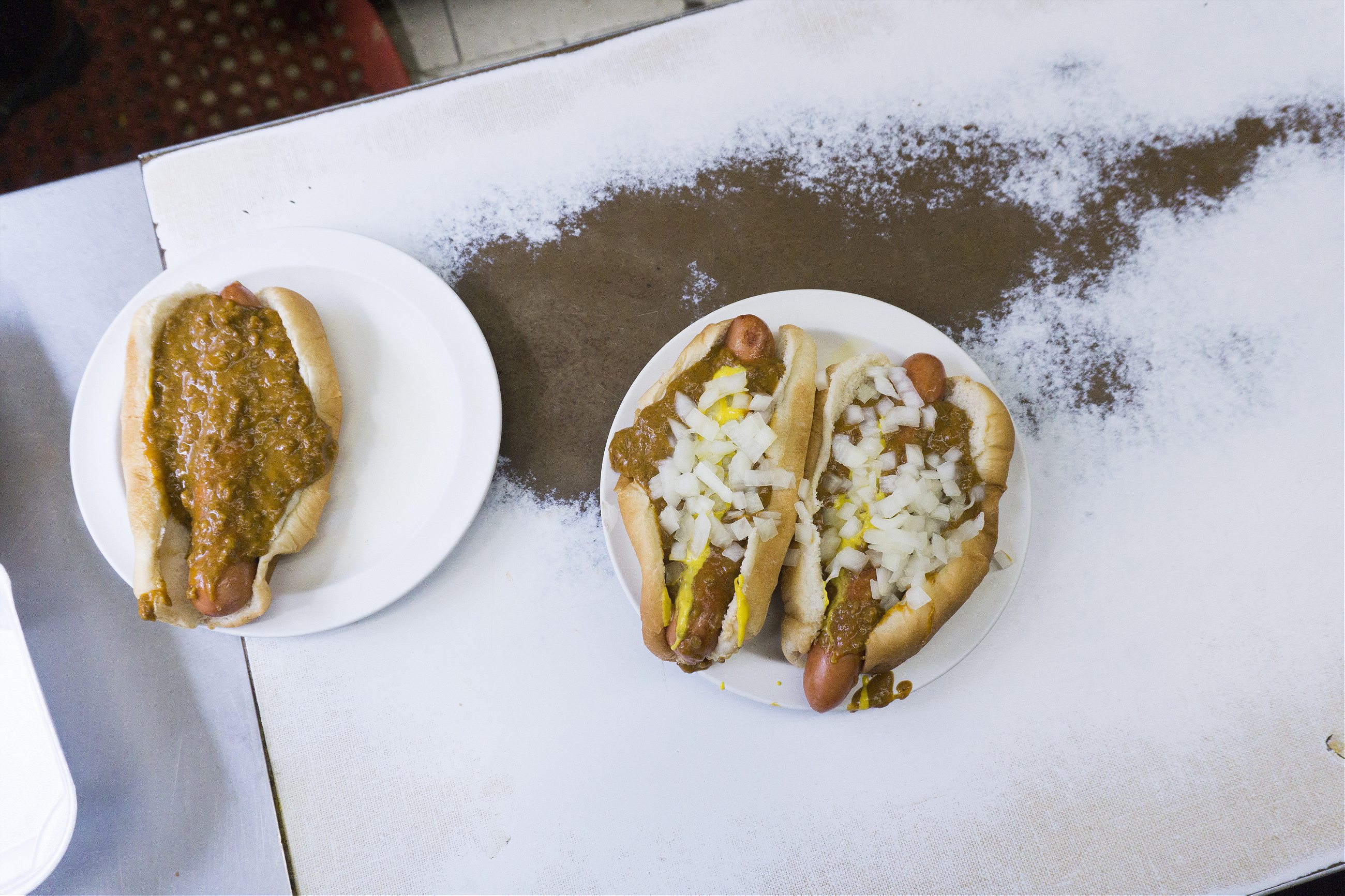 Don't ask for soda. It's called pop here. And if you want a quintessential Detroit pop, go with a Faygo or, even better, a Vernors, the beloved, 150-year-old Detroit Ginger Ale that leaves your mouth with a distinctively pleasant burn. (The Boston Cooler, a Ginger Ale and ice cream float, is actually a Detroit drink, apparently named after Boston Boulevard.)

Cruise Woodward. Detroit's main avenue, Woodward, stretches northwest-southeast from the Detroit River some 30 miles to the city of Pontiac. The simplest way to get a sense of this region, and its rapid change, is to spend a half hour or more cruising along the main drag. If you begin downtown, you'll see the epicenter of Detroit's urban redevelopment give way to areas that are rapidly transforming. A few miles farther north, Highland Park and north Detroit are still largely blighted; after the avenue crosses Eight Mile, it heads into Ferndale and then Royal Oak, two developed and busy suburbs.   

Find a dive bar. Detroit does not have a nightlife scene to rival New York's or Miami's. But we do have a dive-bar scene that's as good as anyone's, with cold and plentiful US$2 Strohs or PBRs, bartenders that are hard to distinguish from patrons, and middle-aged women agonizing over Red Wings games. Hamtramck, a tiny city located entirely within Detroit borders, is a dive destination in its own right, with more than a dozen mostly inconspicuous, full-of-character spots within a walkable two square miles. Go to Bumbo's for great cocktails, Kelly's or Trixie's for live music, and Suzy's or the Polish Sea League for atmosphere.

Dig in to the new restaurants. The excitement around Detroit in recent years has helped launch a well-regarded and increasingly sophisticated—not to mention affordable—dining scene. Instead of fleeing Michigan for New York and San Francisco, top chefs are actually moving in or coming back, and the result—a creative, fiercely proud restaurant culture drawing heavily on local Michigan ingredients—is generating national buzz. Among the most in-demand of the new restaurants are Parc, a downtown spot serving "redefined" Midwestern and European fare; Mabel Gray, in Hazel Park, a suburb just north of Detroit, with a locally-sourced menu that changes daily; and Selden Standard, in midtown Detroit, famous for its small plates and craft cocktails.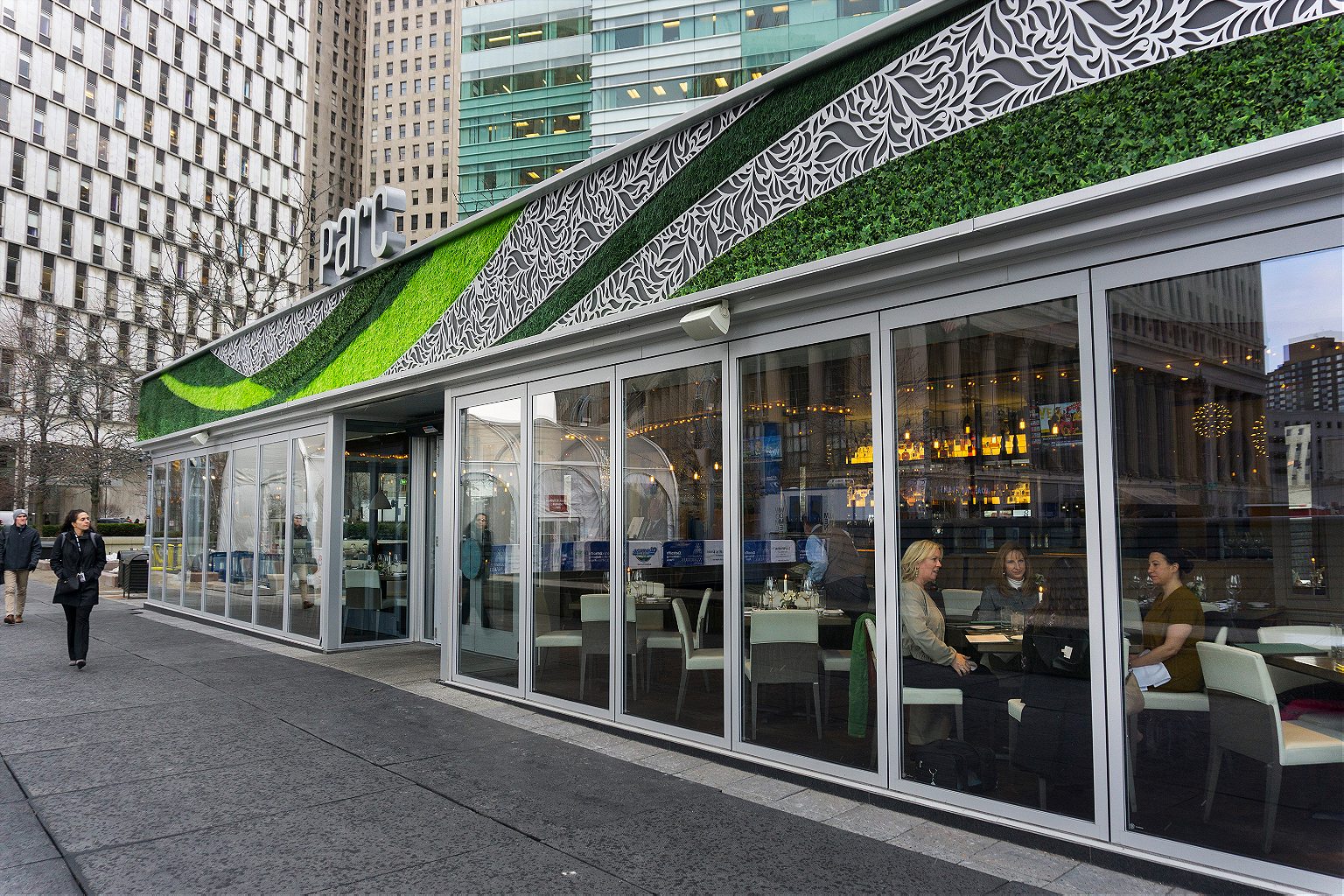 Eat soul food. Enjoy the new spots, but don't forget the culture—and food—that's long been the heart of this city's identity. New Center Eatery, on Grand Boulevard just north of downtown, is Detroit's beloved original chicken-and-waffles joint. Other favorites include Motor City Soul Food, in far north Detroit, and the new-ish Detroit Vegan Soul, in West Village and Grandmont/Rosedale neighborhoods.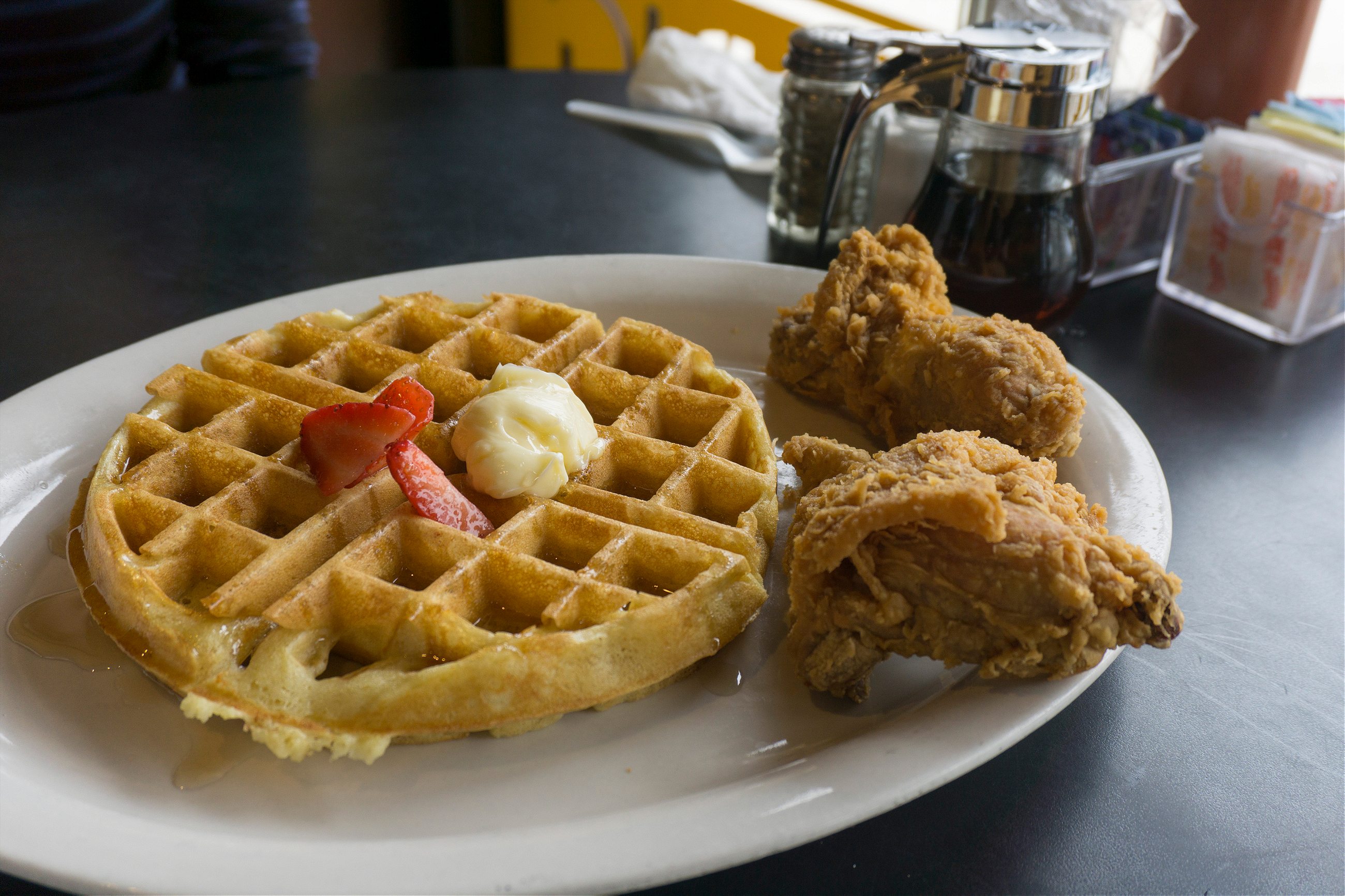 Learn who Dan Gilbert is. Gilbert is the billionaire founder of Quicken Loans, the online mortgage lender, and owner of the Cleveland Cavaliers. He's also the man who, arguably more than anyone or anything, has been responsible for, and continues to shape, Detroit's economic renaissance. Gilbert moved the headquarters of Quicken Loans to downtown Detroit in 2010, well before the city's renaissance, and has since spent billions redeveloping some 100 commercial  properties. If you're somewhere in downtown Detroit and looking at a shiny new building, there's a good chance Gilbert's behind it. Late last year, he broke ground on his biggest project yet: a new downtown skyscraper that will be the city's tallest building.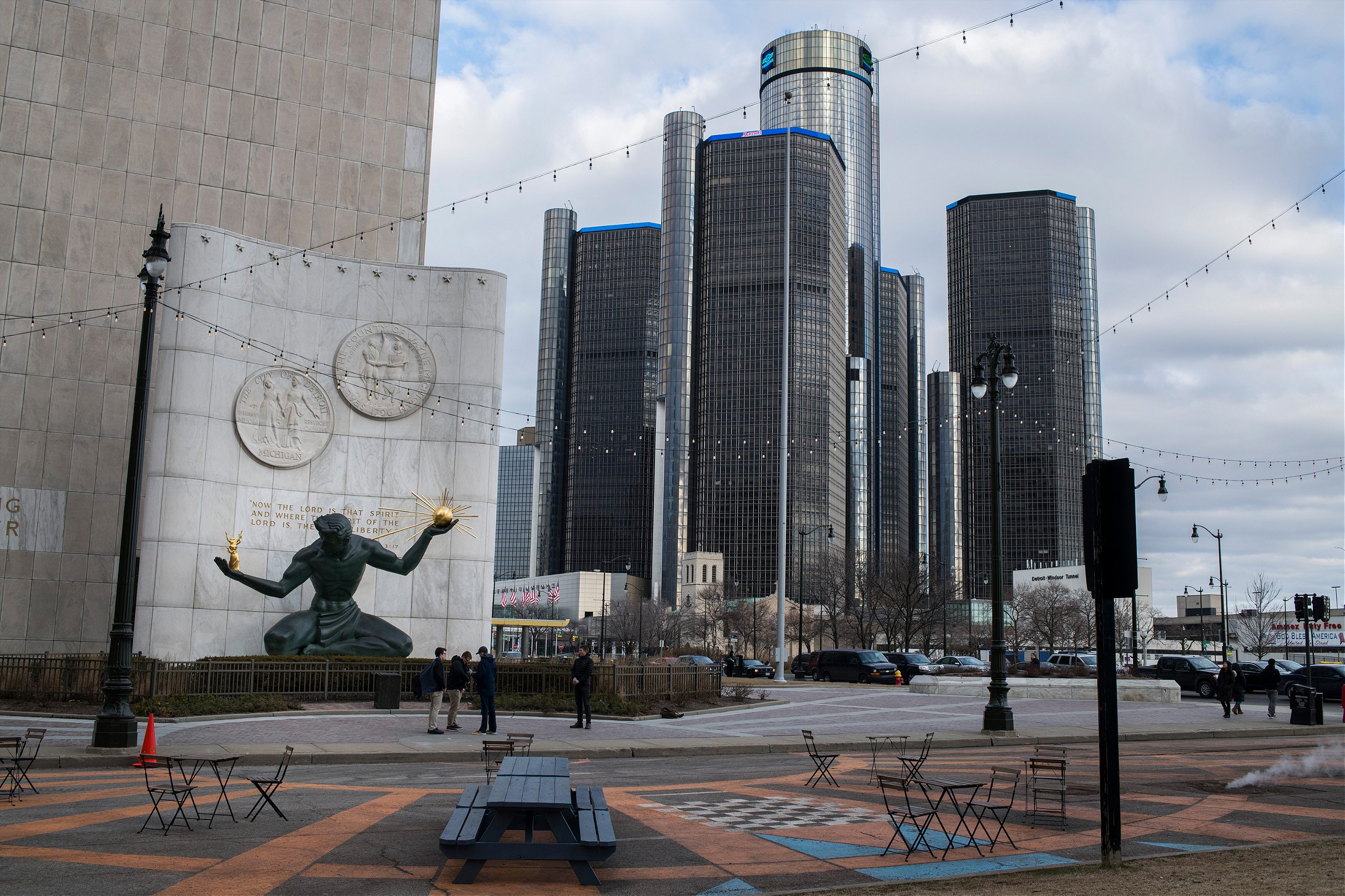 Brush up on Kid Rock. The Michigan-proud rock-rap-country artist is a big deal around here, and not just for his music. Raised north of Detroit in Macomb County, Kid Rock has a huge base of Michigan support, but he's also among Metro Detroit's biggest cultural lightning rods, a status cemented last year during what turned out to be a fake American Senate run. After the musician-provocateur was chosen to inaugurate Little Caesars Arena, Detroit's celebrated new downtown stadium, controversy and protests erupted: an avid Trump supporter, Kid Rock is also well-known for previously flaunting the Confederate Flag, and many considered the decision deeply insulting to a largely black city.

See live music, obviously. This is Motown, the city that gave the world Stevie Wonder, Aretha Franklin, the Temptations, and Diana Ross. But also, techno, Eminem, the White Stripes, Aaliyah, and Big Sean. Check out a show at legendary historical venues the Fox Theatre, Masonic Temple, or the Fillmore, all close to downtown. For a distinctly local vibe, head to smaller venues the Old Miami or PJ's Lager House for rock or Baker's Keyboard Lounge or Cliff Bell's for jazz.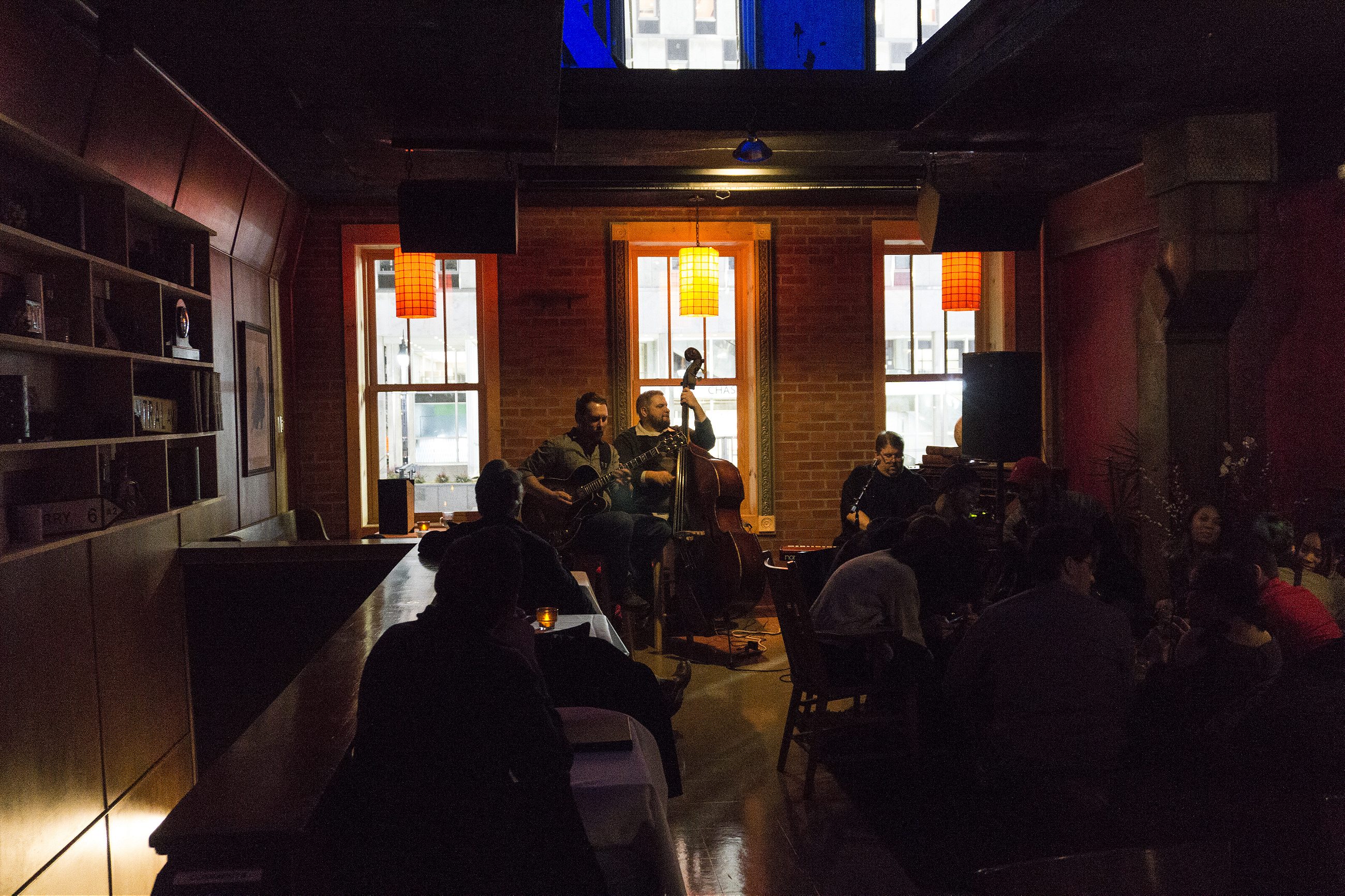 Become an architecture buff. Detroit's early 20th-century stature left an extraordinary architectural imprint, including many of the era's most impressive examples of Art Deco, Neoclassical, and Neo-renaissance construction. Renowned industrial architect Albert Kahn, who was also behind many of the area's factories, designed dozens of historic Detroit buildings, including the Fisher Building and Cadillac Place, both stunning relics of the city's former wealth. (The Fisher Building is particularly striking, with an interior that features extensive marble, brass and bronze work, and numerous painted ceilings.) The main branch of the Detroit Public Library, in Midtown, built in 1923 by Cass Gilbert, is beautiful and usually uncrowded; across the street is the Detroit Institute of Arts, famed for its Beaux-Arts style. Downtown, check out the Penobscot Building and the Louis Kamper-designed Book Tower, now under massive renovation. The enormous Michigan Central Station, for years a symbol of the city's structural ruin, is also being dramatically renovated.

 Learn the civil rights legacy. In the 19th century, Detroit (codename "Midnight") was a crucial final stop on the Underground Railroad. (Some important sites from the time, such as the Second Baptist Church, in Greektown, are thankfully still around.) The Nation of Islam was founded here in 1930, and in the 1950s and 60s Detroit leaders and churches, including the Shrine of the Black Madonna, played an integral part in the civil rights movement. The city remains an important center of black leadership and activism. The large Charles H. Wright Museum of African American History, in Midtown, has rotating and permanent exhibitions.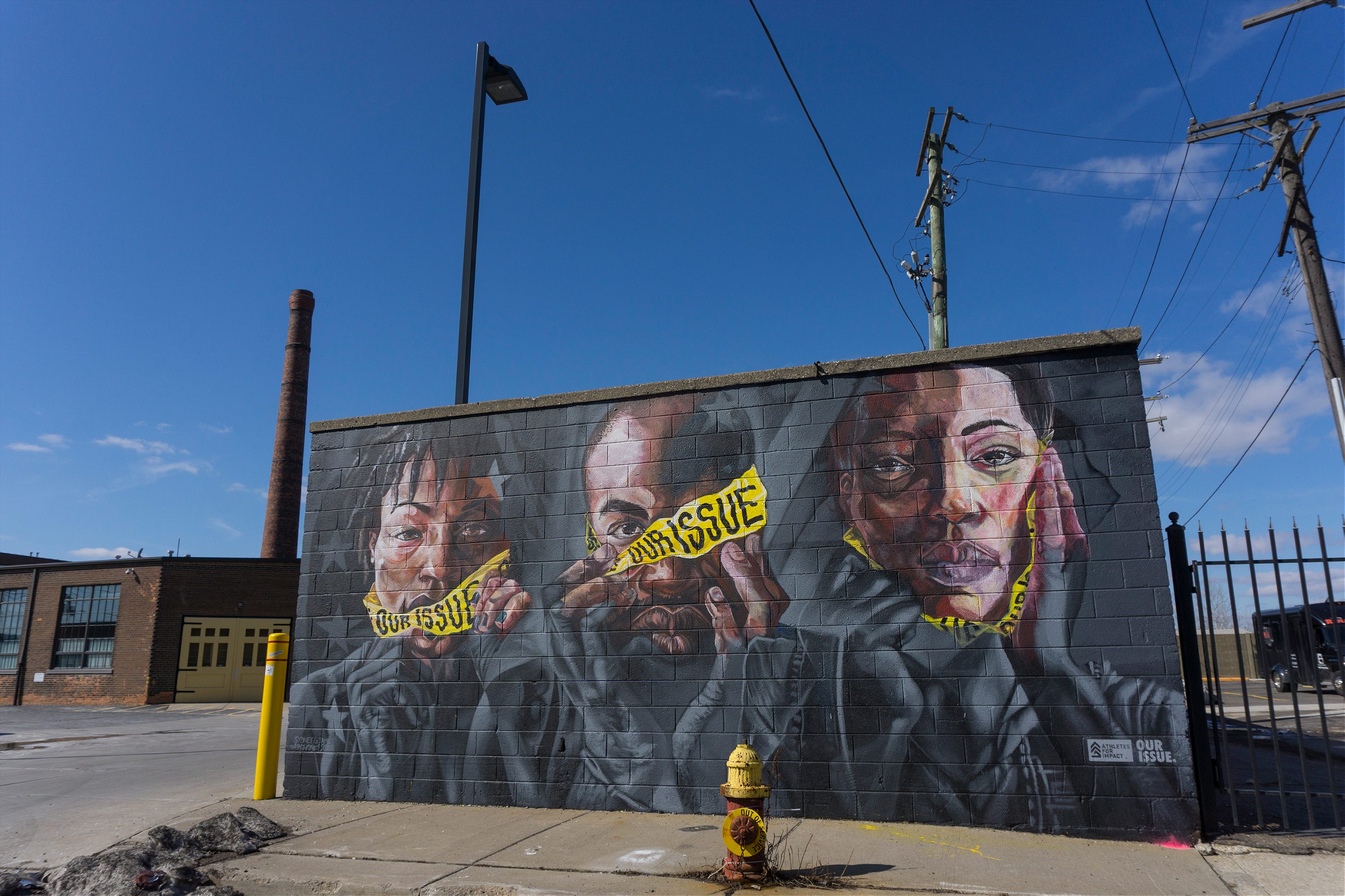 Get lost in America's largest island park. Belle Isle is an island park in the Detroit River, accessible by bridge just a couple miles east of downtown, and possibly the area's most underappreciated location. Designed by Frederick Law Olmsted, the same architect behind Central Park and Golden Gate Park, the park is 2.5 miles long and 980 acres—bigger than Central Park! It's both wild and developed, with a lighthouse and trails, various statues and monuments, and features including a Great Lakes Museum, golf course, and aquarium. The large and light-filled conservatory, featuring various plant environments, is exceptional, especially on a cold day. On hot days, the main beach can get packed, but otherwise the park— controversially taken over by the state in 2014—is generally uncrowded. Go any time of year.

Think Middle Eastern. Southeast Michigan is home to one of the most influential Middle Eastern communities in the U.S. An estimated 350,000 Arab-Americans live in Metro Detroit, with a large communities from Lebanon, Syria, Iraq, Yemen, Palestine, and elsewhere. (Metro Detroit is also home of an established Chaldean community: Iraqi Christians who typically don't self-identify as Arab.) Dearborn, a medium-sized city immediately west of Detroit, is the center of Michigan's Arab community, and the home of important institutions such as the Arab American National Museum and Islamic Center of America, the country's largest mosque. And, of course, there is incredible food: check out Warren Avenue for dozens of Middle Eastern restaurants and bakeries. 

Get on the water. This is the Motor City, where the relentless tableaux of neighborhood-killing freeways, car exhaust, and potholes can be soul-draining. But thankfully there's an antidote: this is also a water town. The wide and majestic Detroit River, the boundary between Michigan and Canada, is easily accessible. The city's RiverWalk, including a small state park just south of downtown, can be both serene and entertaining, when crowds of pedestrians and performers gather in the summer in and around Hart Plaza. For a different kind of experience, take a Motown-themed dinner cruise on the Princess, an aging but charming pleasure boat that docks from downtown. If you're able to travel out of the city, head to Lake St. Clair, just north of Detroit, or any of the numerous metro and state parks, often built around rivers and lakes, within an hour's drive or less from the city.   

Bring your passport. This is one of America's major border cities. (You can see Canada from downtown Detroit.) Windsor, Ontario, connected to Detroit by both a downtown tunnel and the Ambassador Bridge, may be best known to Detroiters for its towering casinos, but the medium-sized industrial city also has a dense downtown, walkable old neighborhoods, and several museums and parks. From the city's long and attractive riverfront, you'll find perhaps the best views of Detroit.