The Comandos De Salvamento are a volunteer force of paramedics that have chosen to stay in El Salvador to treat victims of gang violence.
It's 5.30 p.m. on a Monday in San Salvador, and a team of volunteers has arrived at the headquarters of Comandos De Salvamento (CDS), a volunteer paramedic organization in El Salvador's capital.
They relieve a group of workers from their shift and settle in for a long night in one of the world's most violent cities.
From the outside, the base is a rare pool of light on a dim backstreet near Parque Centenario, in the MS-13-controlled Colonia El Bosque neighborhood of San Salvador.
The organization was founded in the early 1960s by a group of progressive locals who wanted to expand access to emergency care. CDS operated through El Salvador's brutal civil war (1980-92), and today its volunteers face a different kind of conflict: an epidemic of gang violence that has claimed thousands of lives and led to an exodus of the country's youth.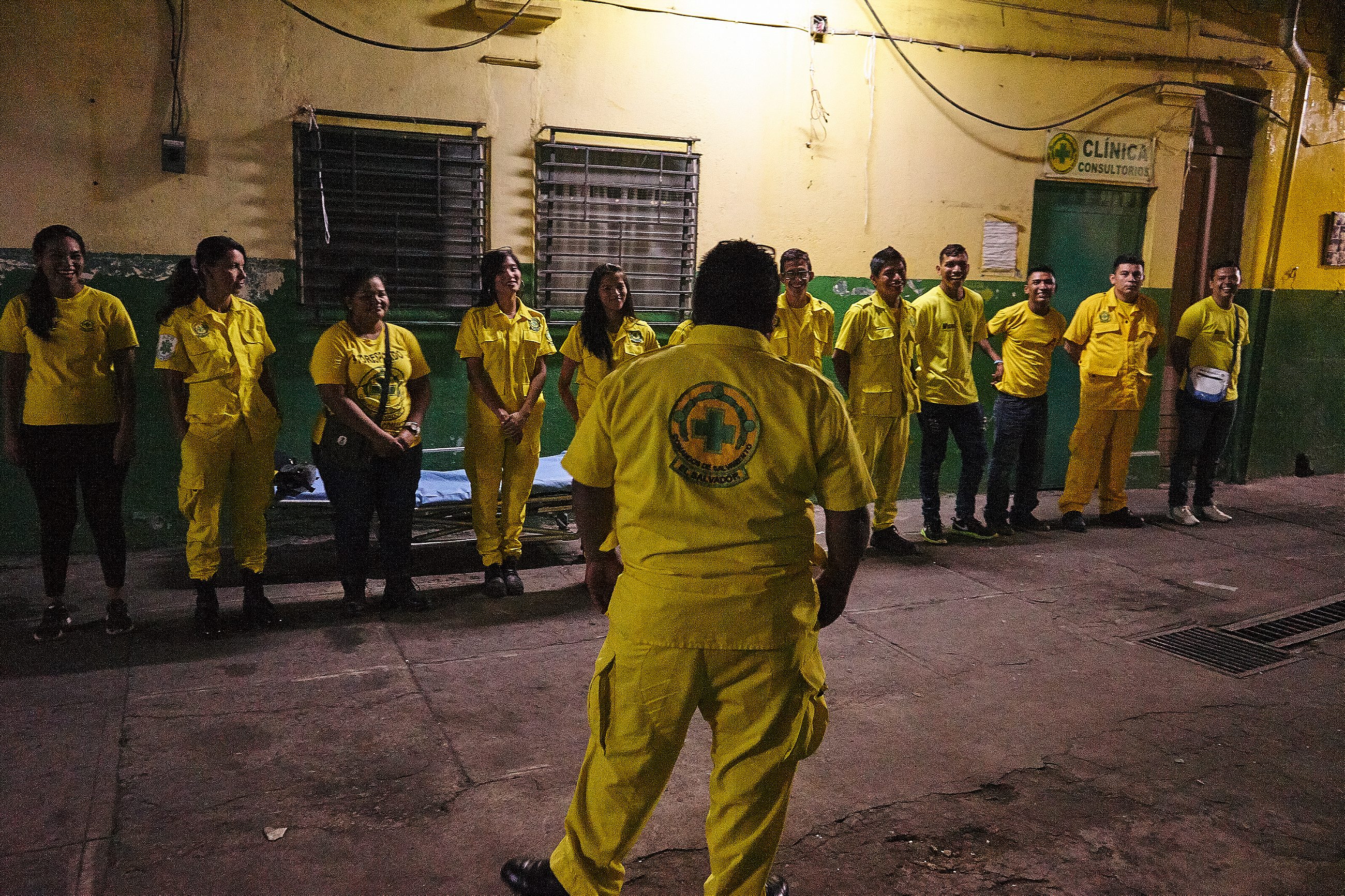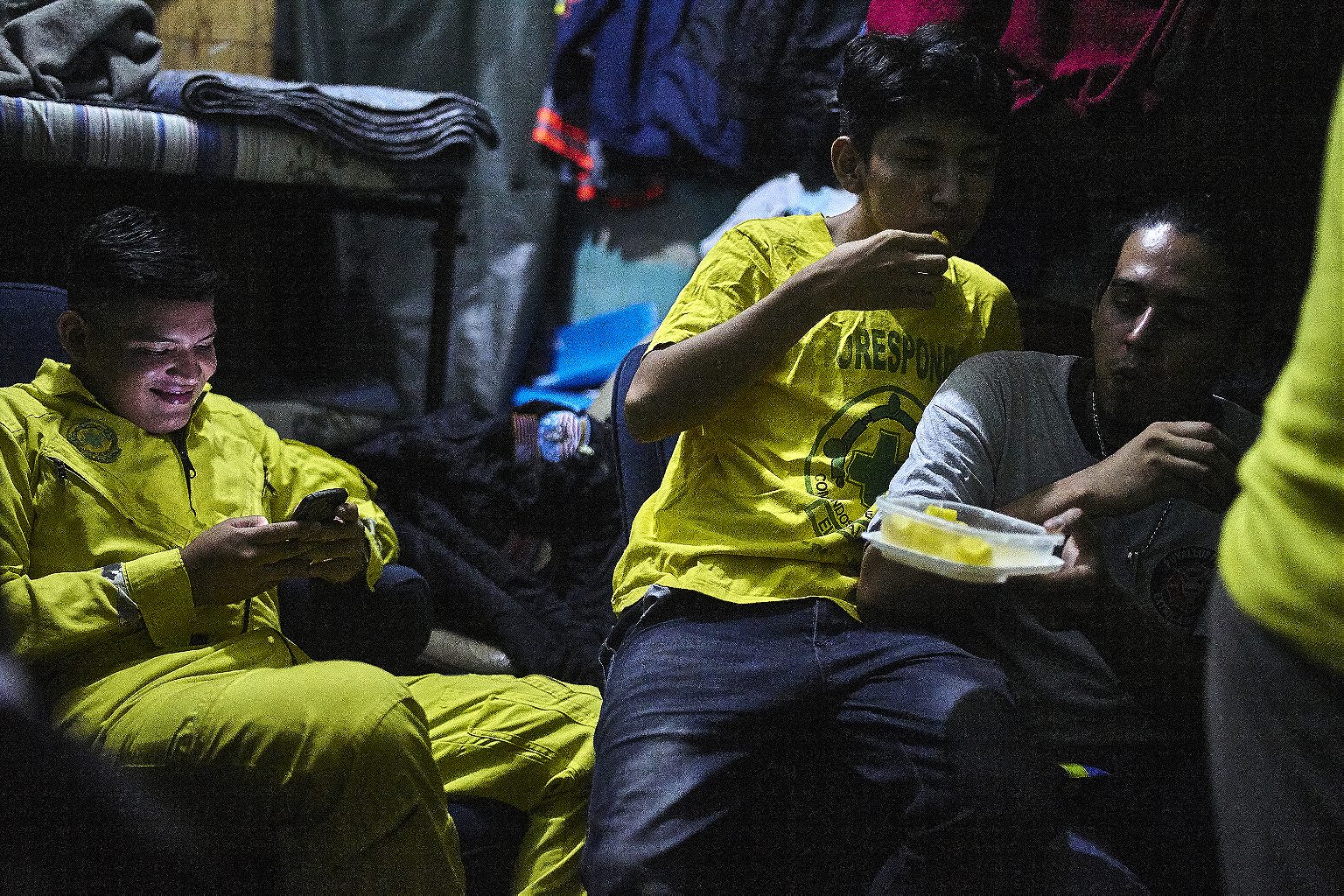 An 18-year-old paramedic, Michael Jason, sits quietly, reading messages on his phone on an old, torn-up sofa outside the dispatch office, which is manned by station chief William Zaldaña, 44, a 15-year veteran of the organization. Jason, who started taking shifts at the CDS when he was 15, recently joined a specialist rescue unit within the organization.
Rambo: First Blood plays on an old wall-mounted TV, and throughout the station, you can hear the gentle static humming of the radio equipment. Occasionally, voices crackle through and Zaldaña stirs from his newspaper. Shortly, he will conduct his nightly briefing with everyone on shift.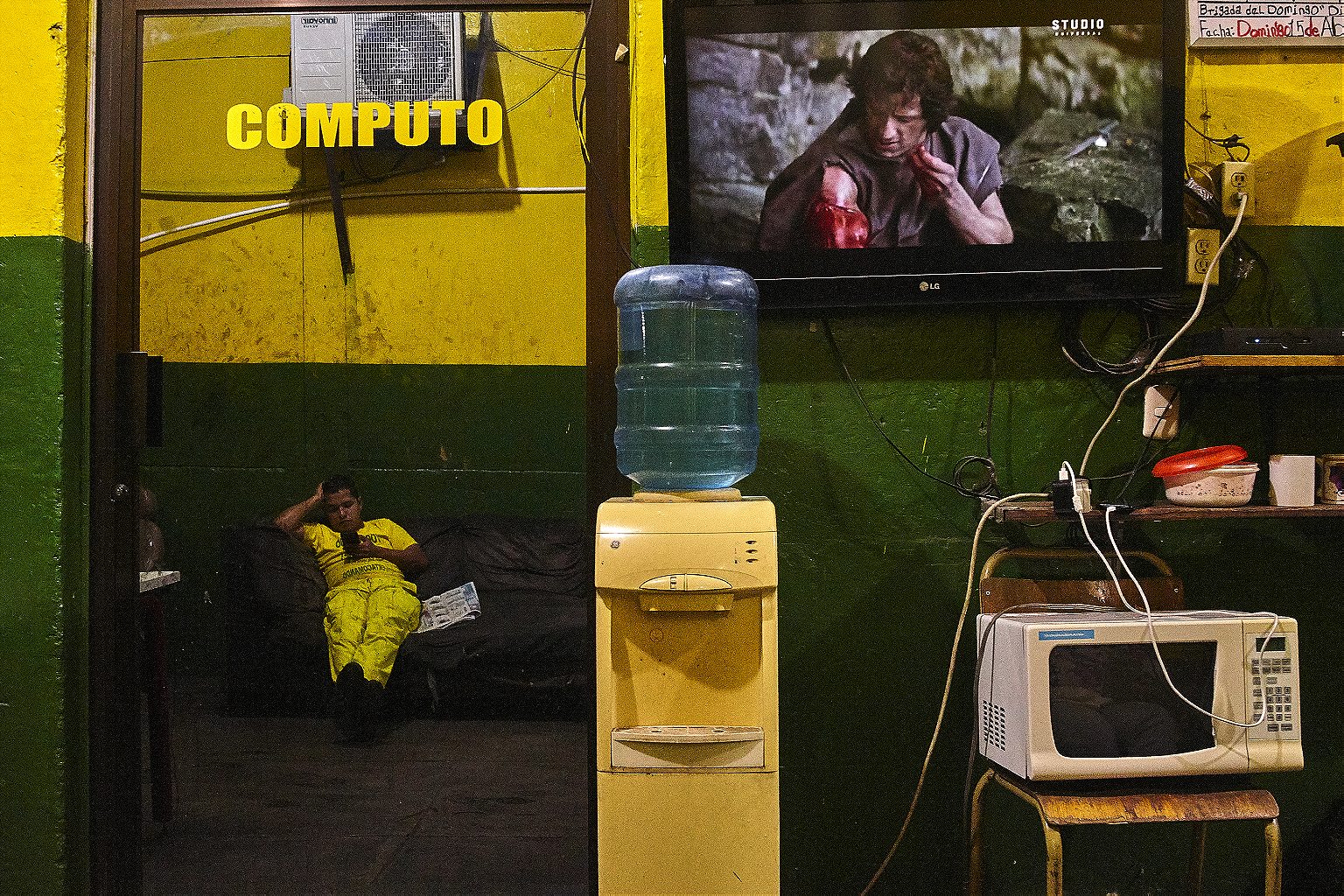 No call-outs yet; it's a quiet night so far. But the volunteers know this could change in an instant. They rest in bunks, close to their gear: rescue equipment, uniforms, and first-aid kits.
A call comes in.
There's been a crash. A woman is trapped inside her car. Three CDS ambulances head off into the night.
Another call comes in.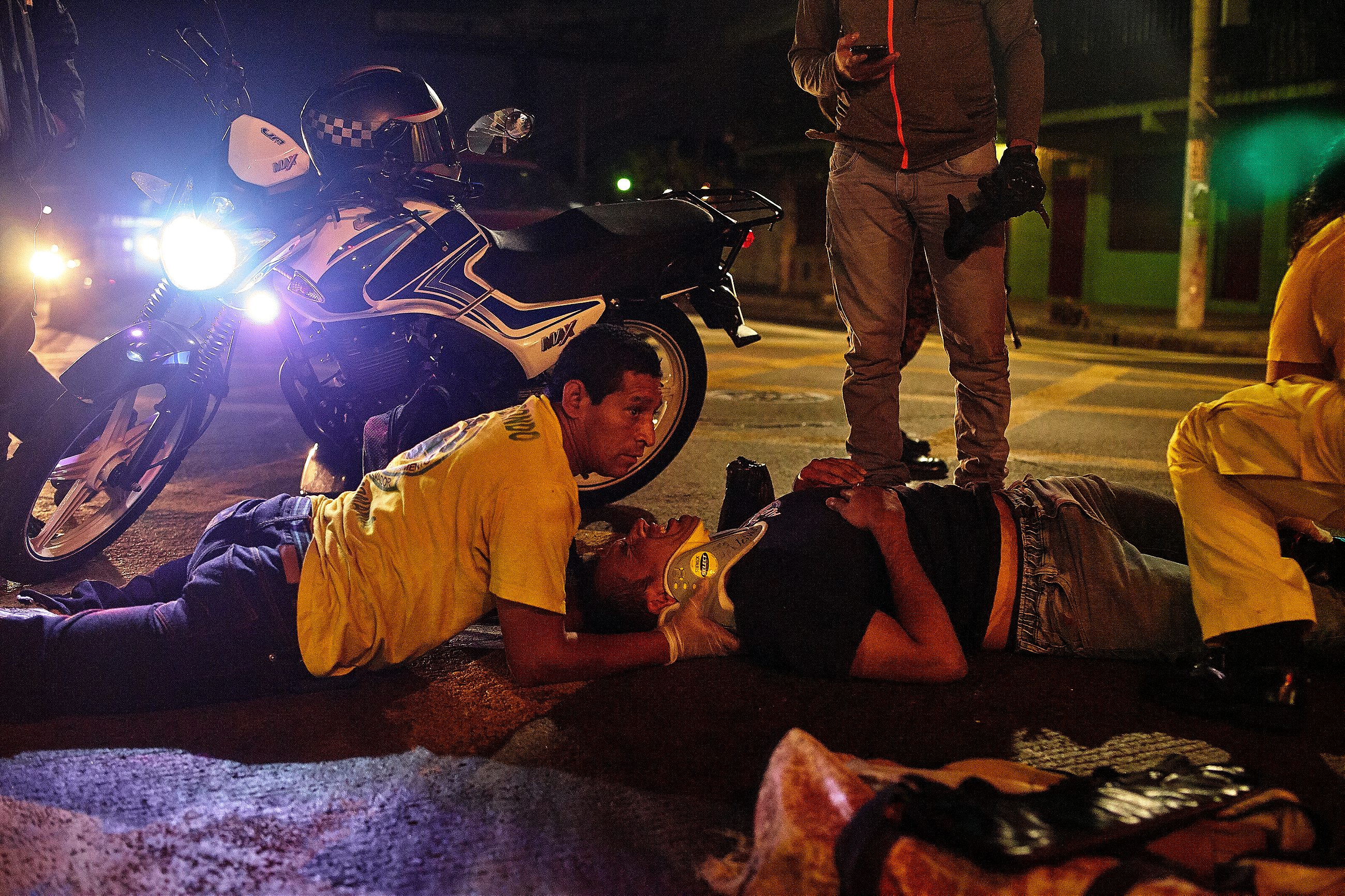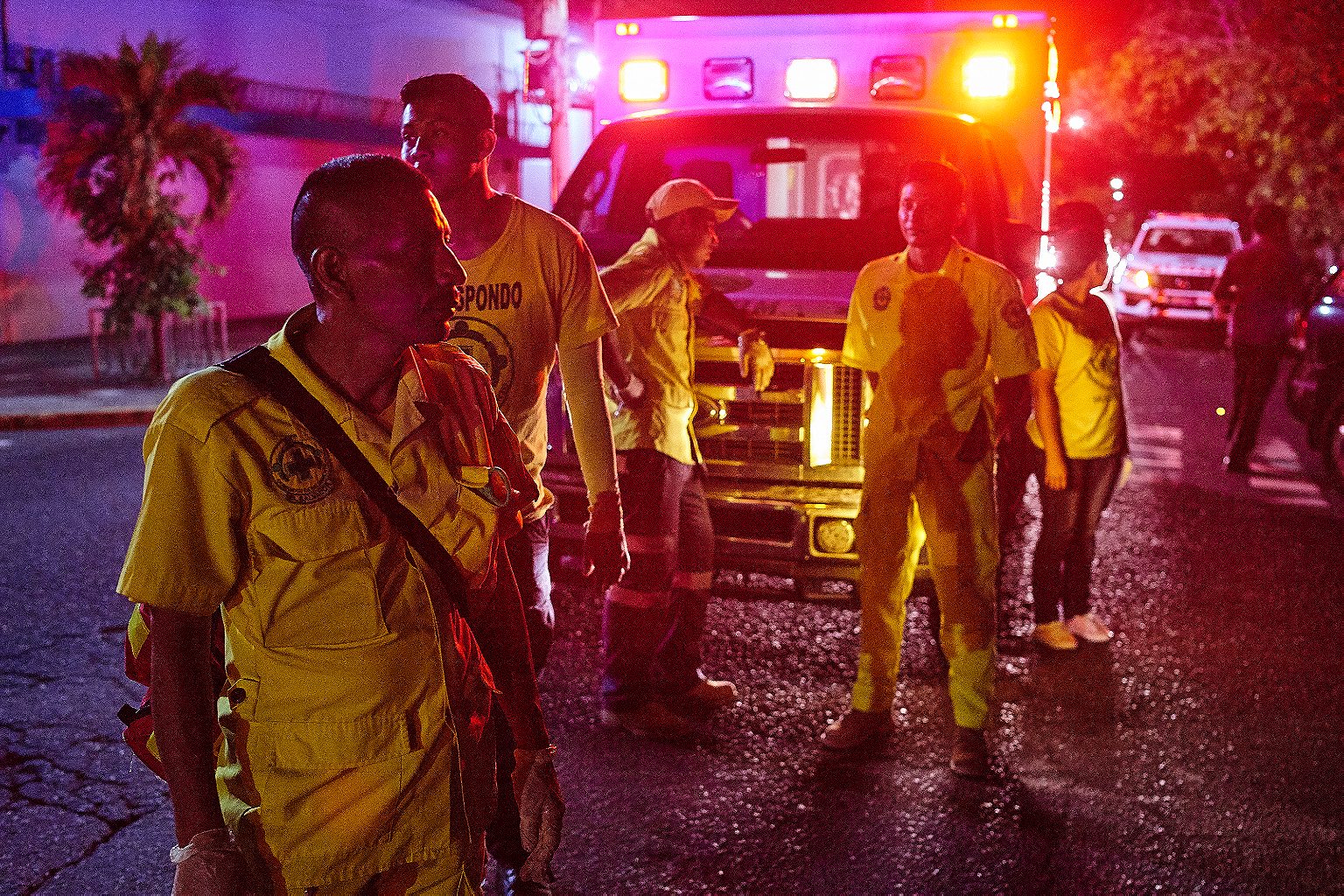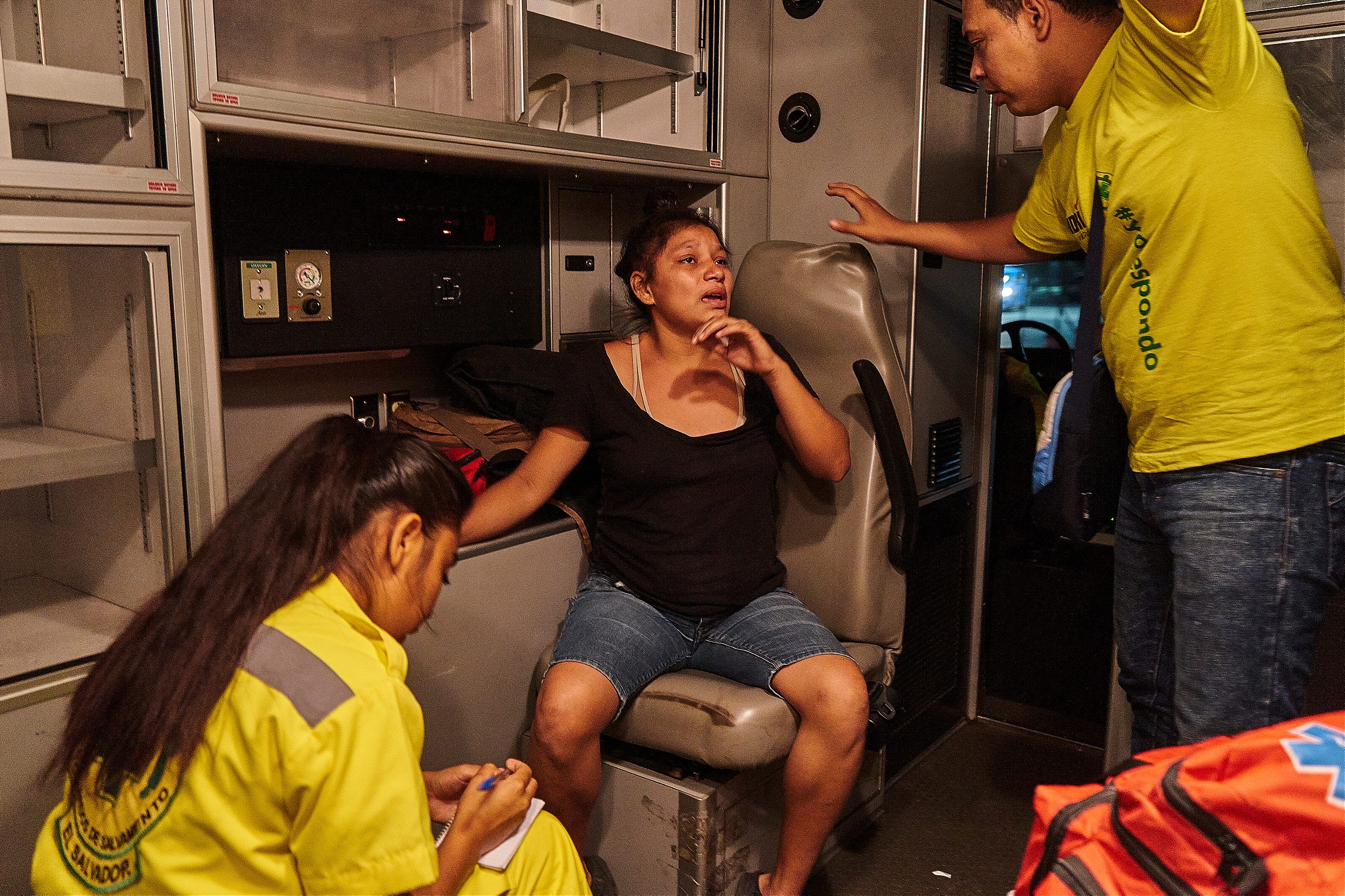 A young boy has a puncture wound to his leg, a possible stabbing. Some of the medics jump back into the ambulance and rush to the new emergency. They drop the boy off at the emergency room, and, on their way back to the station, stop to buy pupusas and hamburgers for the crew.
They eat, exhausted. Still another seven hours left on shift. There are considerably more people on shift that there are beds available, and so someone falls asleep on a spare gurney, another in a wheelchair. Others just drink coffee to stay awake for the night, waiting for the next call to come in.