Feeding global demand, palm-oil plantations in Guatemala have created a cycle of poverty—and conflict.
The indigenous Mayan Q'eqchi communities that live in northeastern Guatemala have become accustomed to being neglected by the government.
Temporary jobs, and sometimes health services, are provided by the banana and palm-oil companies that have expanded in the fertile Polochic Valley in the last two decades. Demand for palm oil—which is used in food, agrofuel, and cosmetics—has grown in recent years and is expected to triple by 2050.
Plantations have replaced the region's cattle ranches, exacerbating the struggle for land rights and dividing those who want employment and those who want land for subsistence farming, of mostly maize and beans. For the Mayan Q'eqchi, the land provides life, food, and medicine, as well as shelter for the living and the dead. Without it, there is little connection to the spiritual world and their social cohesion. The Q'eqchi have struggled for land rights since the late 19th century, when their ancestral lands started being privatized.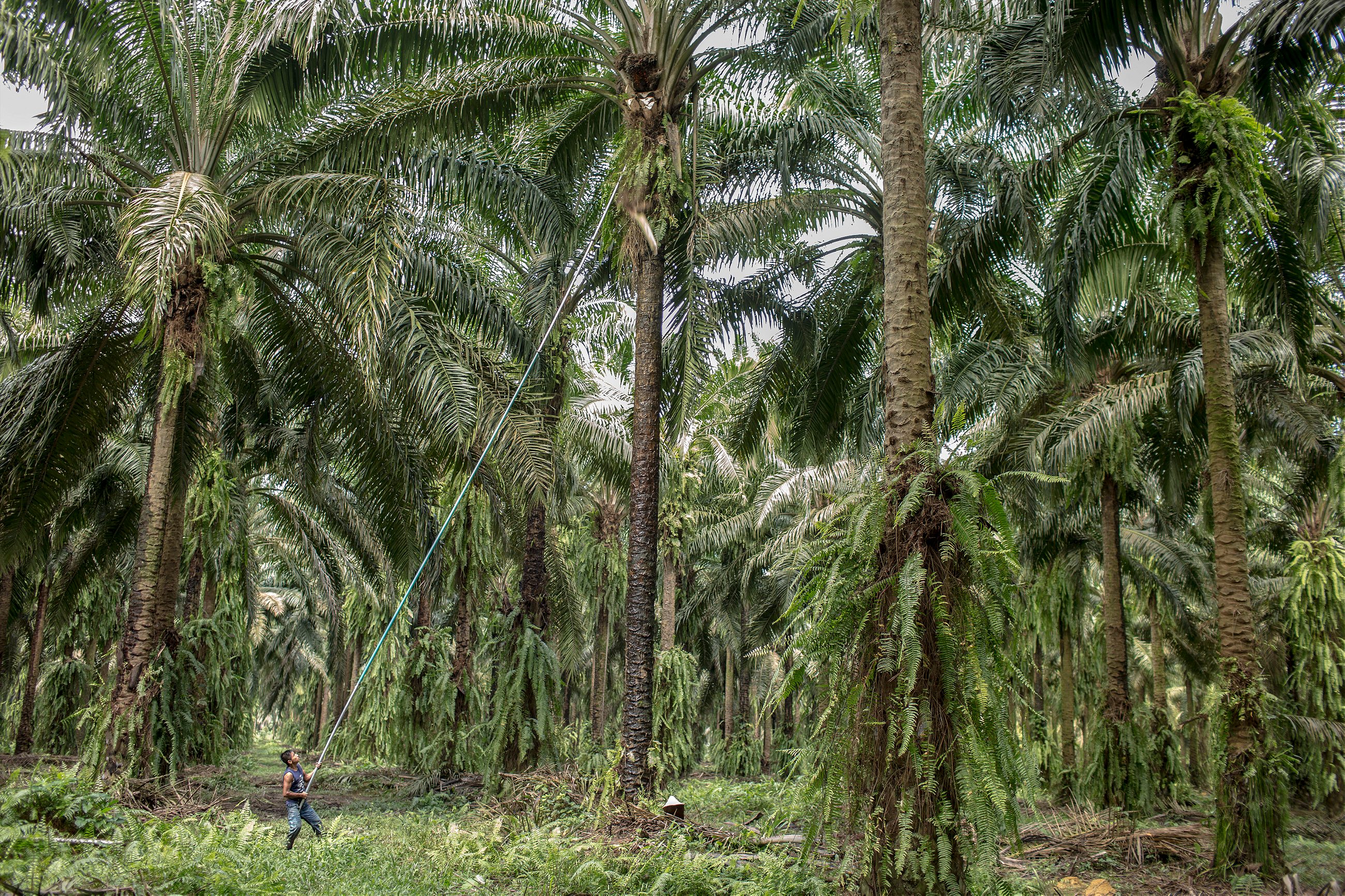 Eighty percent of the country's indigenous people live in poverty, compared to 60 percent of the general population.
"The indigenous population was always seen as cheap labor and this [perception] persists to this day," said Alvaro Pop, Chair of the United Nations Permanent Forum on Indigenous Issues, in the Costa Rican newspaper the Tico Times. "They are seen as a tool and are not the focus of public policies."
According to a 2006 U.N. report on the right to food in Guatemala, the country's Guatemala's land policies were designed to create cheap labor forces by reducing the land available to indigenous people. The report also stated that the country has a long history of exclusionary development that has left indigenous communities without land or labor rights, and subject to racial discrimination.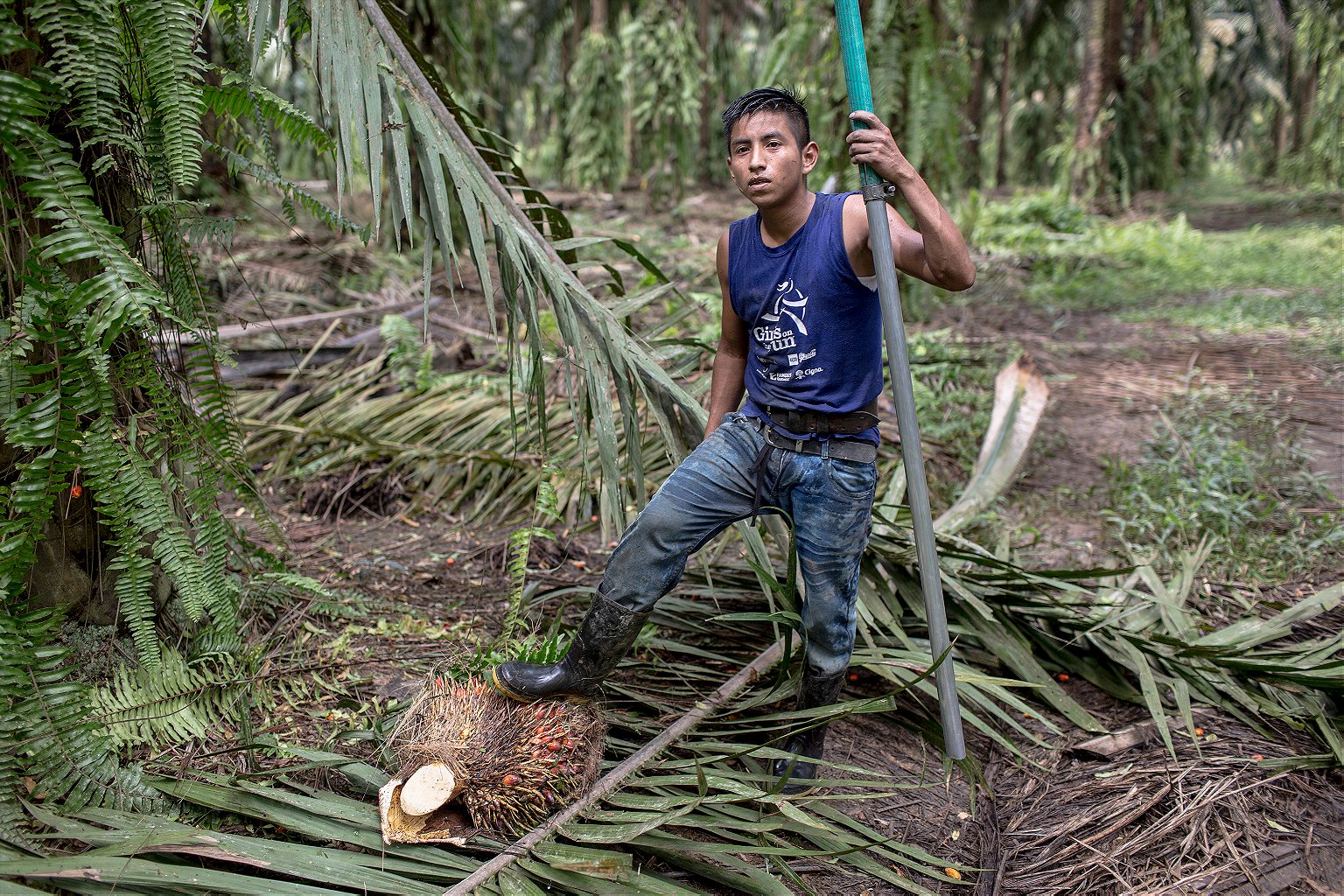 A handful of Guatemalan companies control the entire palm oil production chain, and together these businesses occupy an area equivalent to land used by more than 60,000 subsistence farmers.  The country, which has the second-largest rainforest cover in Latin America, has lost nearly a fifth of its forest cover since 2001; environmental groups blame government regulations that incentivize productive lands over natural areas and promote subsidized development.

Palm oil plantations in Guatemala have the highest productivity per hectare of any country in the world, according to the Oil Palm Growers' Guild in Guatemala (GREPALMA). The world average in palm oil productivity is four tons per hectare, whereas Guatemala produces seven tons.
In the Polochic Valley, the plantations' takeover of indigenous areas has resulted in recurring conflicts over land and labor rights, many of which only reached international attention in 2011, when bodies such as the Office of the UN High Commissioner for Human Rights reported on land- and human rights abuses.
In October 2016, around 80 families from three communities resisted a court-ordered eviction from a banana plantation company, Inversiones Cobra SA, which sought to evict workers and their families after they allegedly occupied land that had been acquired to produce bananas and African palm. Candalaria Baj, 50, a farmer in the Q'eqchi indigenous community of Nuevo Esperanza Tunico, was among these 80 families. Speaking about the incident in February 2018, she told me she watched police set their homes on fire and cut their crops with machetes.
On this occasion, the farmers won, and they kept their land—a rare success among indigenous people's struggles with land rights in Guatemala. They resisted with their tools—machetes and pesticide sprayers.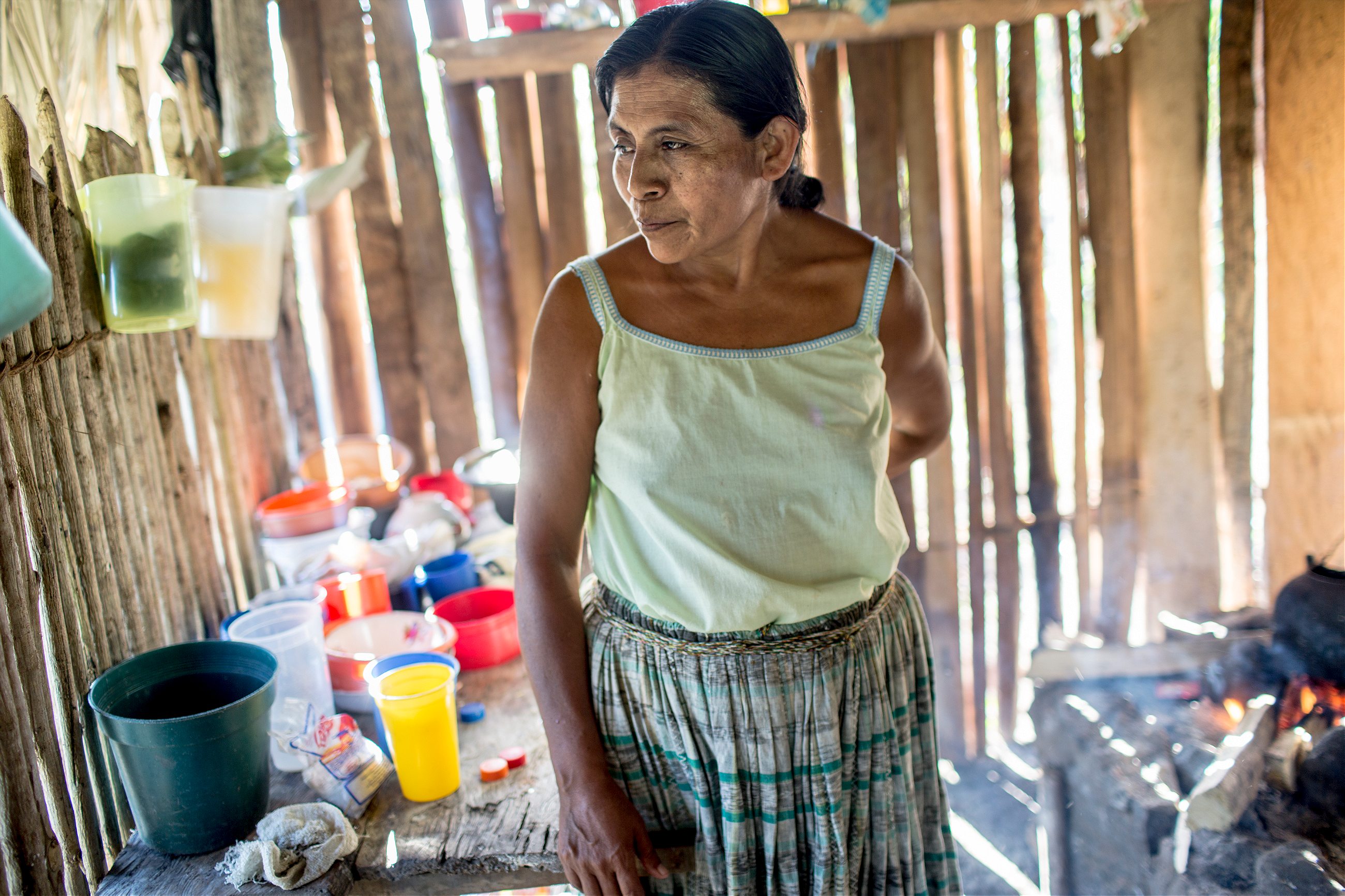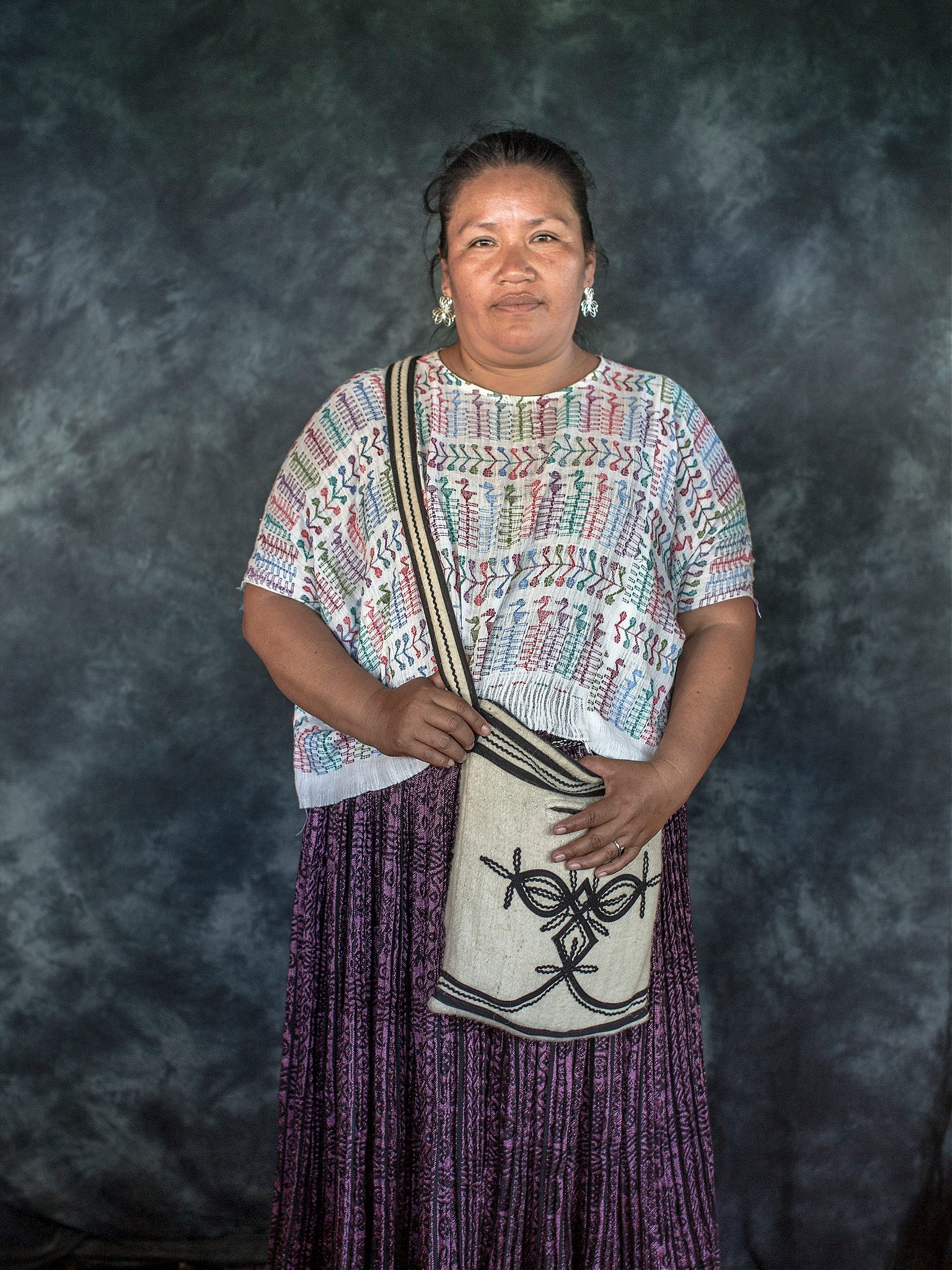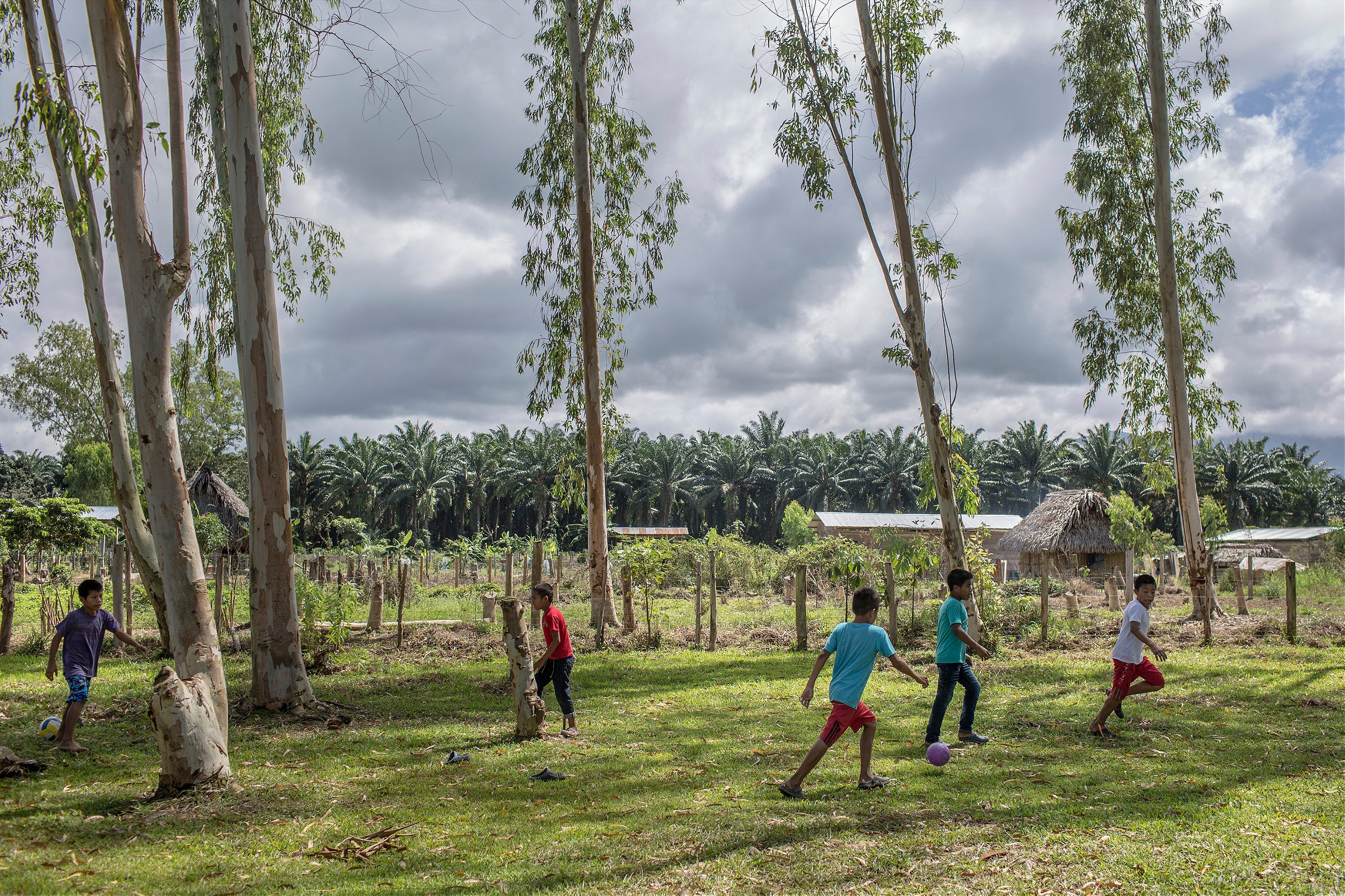 Reporting for this story was supported by the International Women's Media Foundation.