Photographer Andrew Renneisen speaks to R&K about covering this week's terrorist attack in Nairobi.
The Somalia-based terrorist group known as al-Shabaab launched a massive attack this week on an upscale hotel compound known as DusitD2 in Nairobi, Kenya. Security footage showed three men storming the compound armed with assault rifles and explosives and one man detonating a suicide vest in the hotel lobby. The attack lasted through the night and into Wednesday before Kenyan forces were able to secure the situation. The attackers took the lives of at least 21 people, making it among the deadliest terrorist attacks in Kenya since the Westgate shopping mall attacks in 2013 that left over 71 people dead and 200 wounded.
Photographer Andrew Renneisen has been based in Nairobi for the past two-and-a-half years and has covered conflicts in Yemen, Afghanistan, and Congo. This week he heard about the blasts and quickly jumped on the back of a motorbike to cover the situation on assignment for Getty Images. He took a few minutes out of his busy week to talk to Roads & Kingdoms over Skype.
Roads & Kingdoms: How did you first hear about the attacks this week?
Andrew Renneisen: Tuesday afternoon I got a phone call from a friend asking if I had heard about an explosion and lots of gunshots in the Westlands neighborhood of Nairobi. The Westlands neighborhood is pretty popular with lots of expats. It's a nice part of the city where there are lots of bars. It's where Westgate Mall was. Bars, restaurants, and a big expat community. That's where a lot of expats hang out, but also a good mix of Kenyans as well. I called a few more people and there was allegedly something going on at the Dusit Hotel, but there was no real information on what it was. So I hopped on a motorcycle taxi and went down there. And it turned out that there was a terrorist attack by al-Shabaab. A suicide bomber blew himself up in one of the restaurants in the hotel and it was a complex attack. They came in guns a-blazing, and started shooting.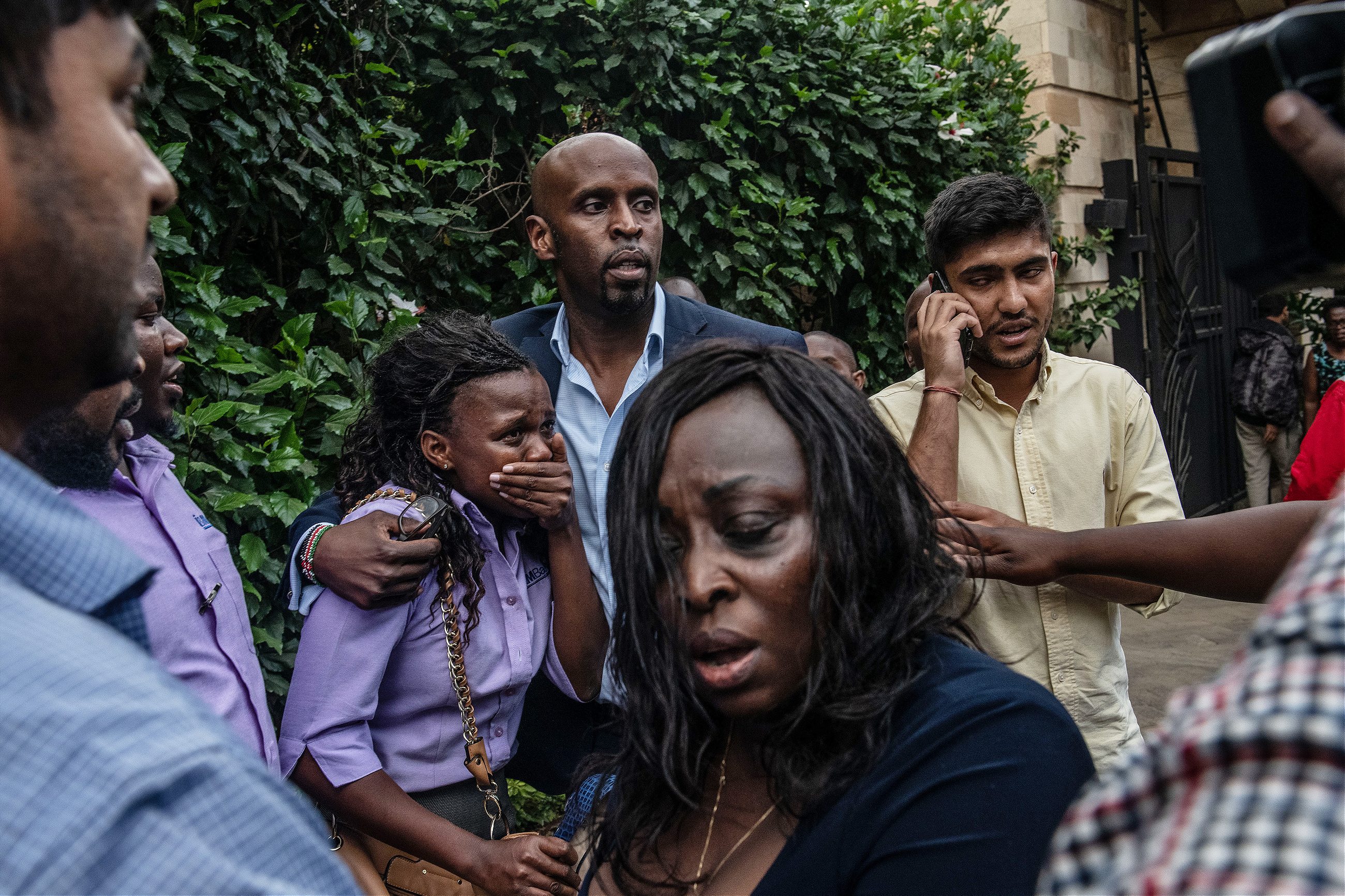 R&K: What's the situation like today?
AR: The fighting is totally over and they've completely cleared the hotel complex. They originally reported that it was clear the night of the attack and which was kind of silly, because you could still hear gunshots and explosions until around lunchtime the next day.
R&K: Is this the first time you've covered something like this in Nairobi?
AR: I've covered a bunch of smaller stories in Nairobi. We had the elections here last year which got a little hairy, but nothing like they were in 2007, 2008. But no, I never covered a terrorist attack in Nairobi.
R&K: After Westgate, was this attack something the city was better prepared for?
AR: I wasn't here during Westgate. That was before my time here, but allegedly, the understanding is Nairobi was much more open back then. You still had malls and complexes that were fenced in, but there wasn't this big push for security. Where now most of the malls or bars here have metal detector. Most public areas where there's larger amounts of people have security and metal detectors too and your car is going to get briefly looked through.
I think that Kenya is used to some sense of security measures, but also, I think that a lot of security is a bit of a show. Most of these guards are unarmed, and if some terrorists comes in guns a-blazing. They're not going to put up much of a fight. Security measures are there, but I don't think they're really super crazy about it.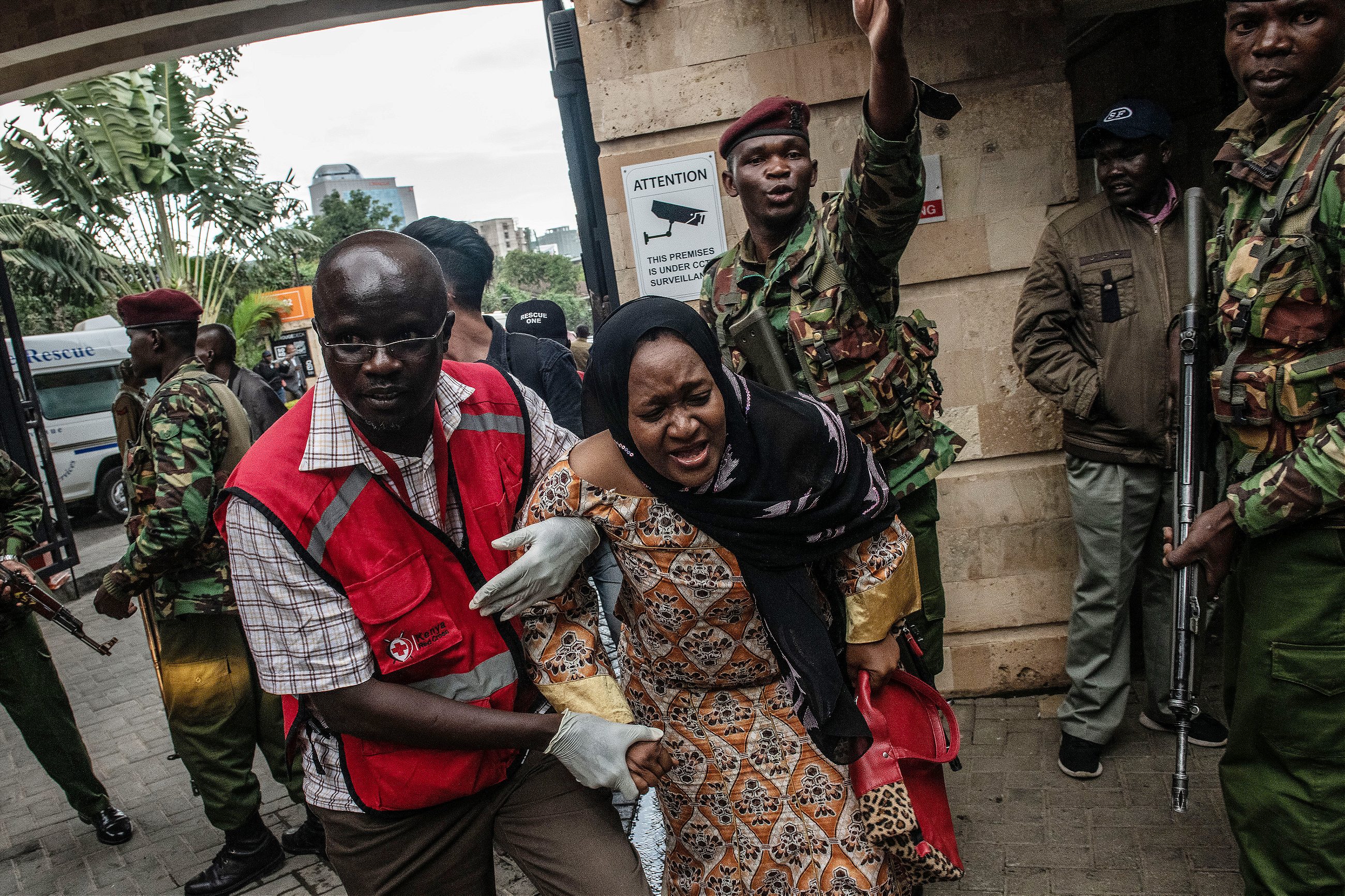 R&K: Why would Al-Shabaab target a complex like this?
AR: Al-Shabaab is the Al-Qaeda linked group in Somalia. The reason they target Kenyans, according to them, is because Kenya invaded Somalia. Kenya's security forces are fighting in Somalia and easy soft targets for Al-Qaeda are civilians right over the border. You generally hear about Al-Shabaab hitting Kenyan security vehicles in Lamu County on the northern coast of Kenya, but something at this level hasn't happened in a while. The last big attack in Nairobi was Westgate, and there was another in Garissa County in 2015.
R&K: Your images have been quite arresting and very close. How did you manage that?
AR: Yeah, but there are definitely people that got a lot closer than I did this time. I think I was about 10 minutes late in getting inside, where some other photographers actually followed security forces into the complex. By the time I'd gotten there, it had been cordoned off. We got pretty close to the front of the complex where people were starting to come out. You'd see security forces bringing out people that had been rescued from inside. You could still hear gunshots and all that kind of stuff. I guess in those kind of moments, people aren't really concerned so much about photography. They want to get out and just be done.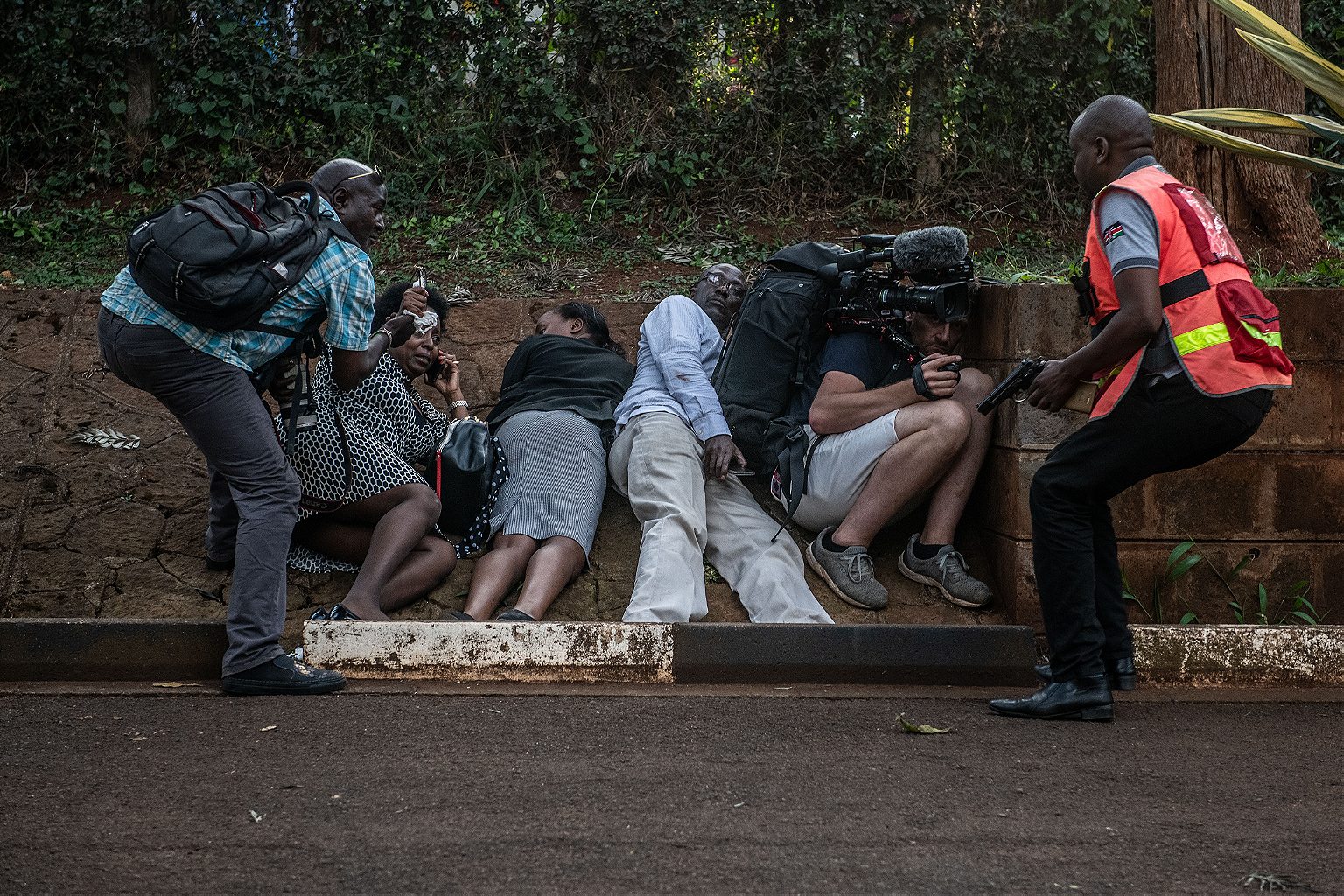 R&K: How do you manage respecting subject when working in these type of situations?
AR: I think you have to be respectful in a sense where you get your picture. I think after doing this kind of work for a while, you understand when it's important to make your picture, and when you should back off and you should give people space. You have to get up close to get those kinds of pictures, but at some point, you have to be like, I got my picture. I need to let these people be and have space.
R&K: Do any specific moments stick out to you?
AR: As specific moments go, it all happened really fast the first day when we got there. You just try to make as many pictures as you can that document how people are reacting, how people are feeling right at the scene. But I think the more intimate pictures are actually what happened the day after the attacks, where I photographed the burial of two best friends who had been lunch in the café that Al-Shabaab hit, and we got to meet some of the family members. Those kind of pictures and those interactions are the ones I remember more than the breaking news ones. I think they're more intimate and meaningful to these families, and also important to show the rest of the world.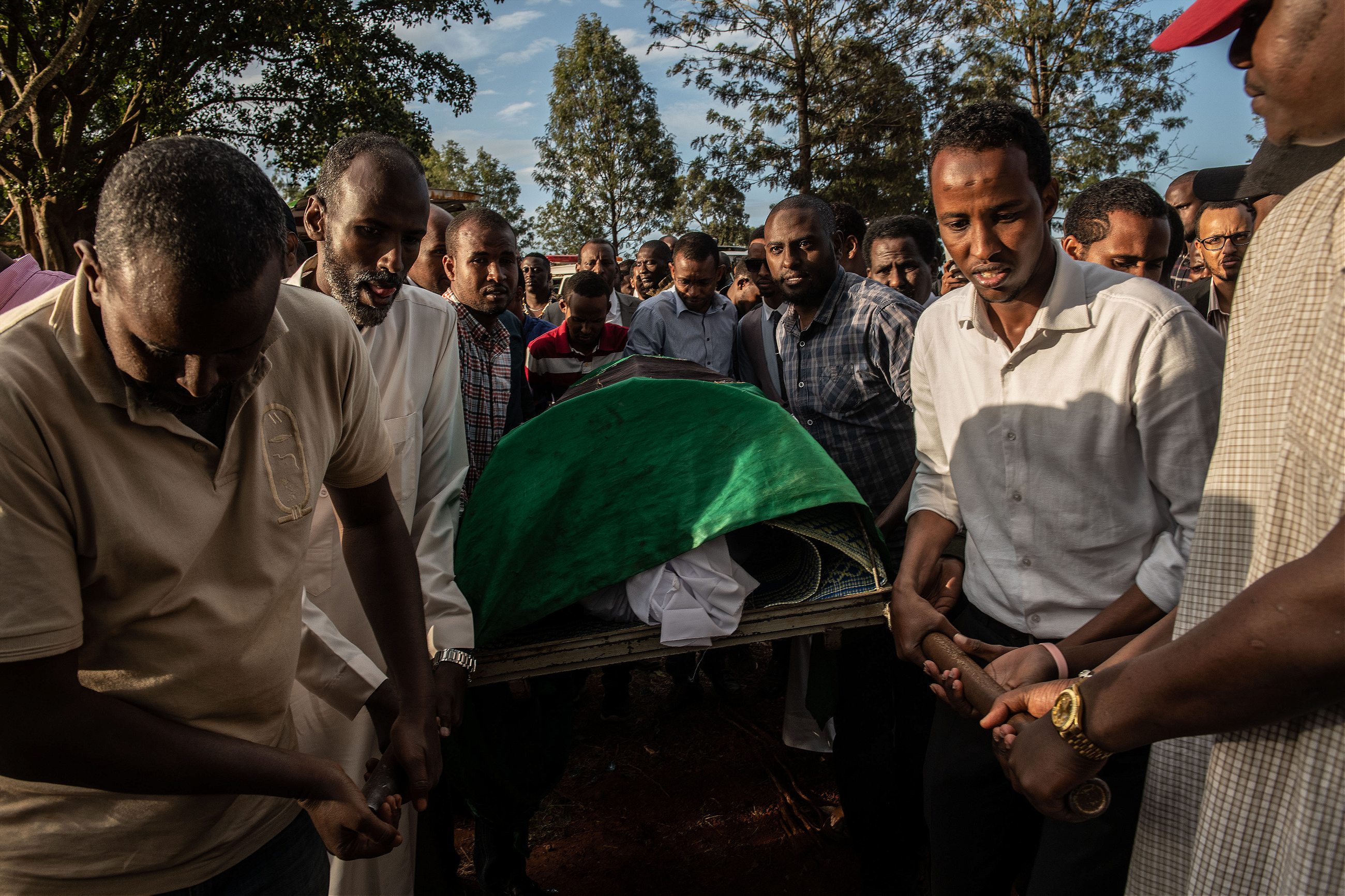 R&K: What are people in Nairobi thinking and feeling right now?
AR: I think in general people are really upset about the attack because it happened a mile and a half from Westgate. It's like 'how can this keep happening? How does this happen? We have the security measures. How is this happening?'
People are also upset right now because the New York Times published a photo of dead bodies in the café. That's had a pretty big backlash from the Kenyan community, especially on Twitter. Every situation like this is a case-by-case basis on what you should publish. I'm not going to say who was right and who was wrong in the situation, but I'm trying to take a step back today, to let people have a minute.