R&K Insider: A different kind of trip on the Lower East Side and Larry the Cat for Brexit Minister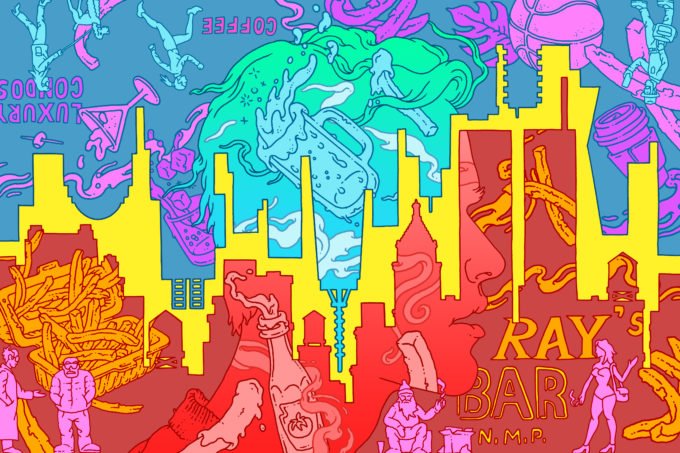 This week on R&K, Brexit's finest cat content, T.M. Brown's long, strange trip in Alphabet City, and finding food in Venezuela.
From the moderate high of last week's election results, it's back to business as usual for 2018: a live feed of previously inconceivable news, accusations, resignations, a slow-motion constitutional crisis—in short, an embarrassing international spectacle.  
Yes, I'm talking about Brexit. The long-awaited post-divorce deal the U.K. hammered out with the E.U. has—shocker—pleased no one involved. Even the guy who was responsible for negotiating the terms has resigned. The only thing that keeps us sane is—as in life—the cat content. Please enjoy Larry the Cat, chief mouse-catcher at 10 Downing Street (the prime minister's residence) declining the position of Brexit Minister. See also: Sky News political editor Faisal Islam on the brewing cat fight.
Meanwhile in the U.S., politicians squabble over the very notion of counting votes, and deadly wildfires burn through whole swaths of California.
Given all this, one might think dropping acid at the start of a Lower East Side bartending shift seems like a sensible reaction. (Note: we are not advocating this.) This week on R&K, music writer and long-time bartender T.M. Brown recounts one of the strangest nights of his life: an LSD-fueled farewell to bartending on Avenue C. But it's also a love letter to the Lower East Side, before joggers dared to venture to the FDR overpass and venues such as The World and Brownies shuttered. It's a fitting tribute to mark the final episode of Anthony Bourdain: Parts Unknown, which aired last week and is all about the Lower East Side.
Back to reality: We also ran Venezuelan journalist Rachelle Krygier's dispatch from Caracas on what it takes to find food in the city during the economic crisis. She followed one family trying to stock their fridge—who have to spend three days a week waiting in line and stretch meager government rations. Venezuelans lost, on average, 24 lbs due to food scarcity last year, according to a local university study.
This week on The Trip podcast, we're in Austria, or rather, in a Moscow hotel room talking about Austria, and a cross-country road trip, the 1980s wine scandal, beer spas, and glacier whiskey.
Here's what we're reading and sharing at R&K: Speaking of Austria, why Vienna is still the world capital of spies. In Manhattan many decades ago, Patricia Highsmith and Stan Lee were set up on a blind date. R&K contributor Dur e Aziz Amna's lovely essay about childhood and the year everything changed in Pakistan. And finally, this Swedish banana pizza (not to mention curry powder, mushrooms, and peanuts).
Until next week! Stay warm, everyone.
—Alexa