"When this place closes, I'm going to go live my life."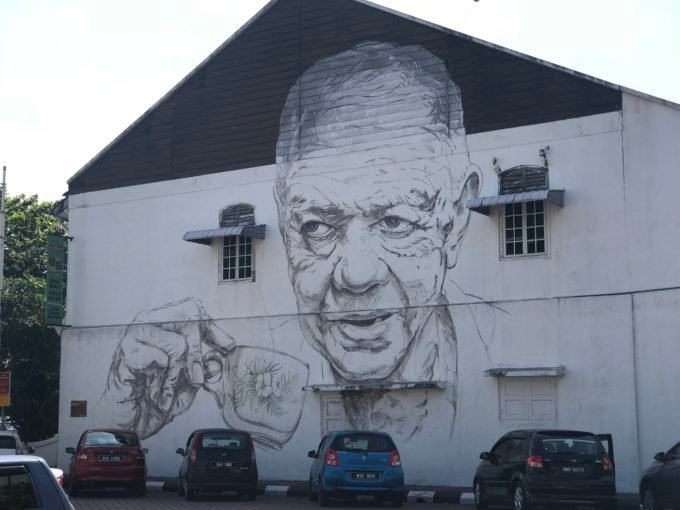 "When this place closes, I'm going to go live my life."
Coffee in Ipoh, Malaysia
Unlike the monolithic Kuala Lumpur to the south and the colonial heritage of Penang a couple hours north, Ipoh has only begun to register on backpackers' radar in recent years.
After a leisurely stroll through the disappointingly tame Concubine Lane in the heart of the city's Old Town, I miraculously find an open table at a rundown looking kopitiam, or coffee shop, packed with locals. The place smells like roasted pork and noodle water and is cacophonous with the sounds of Malaysia's many languages. The guy behind the cash register is an old man who introduces himself as Mr. Wong. The several other old men weaving through the throng with coffee, toast, and dirty dishes are his brothers. The Wongs' shop is tucked between rows of squat shophouses hawking counterfeit Lego sets and squads of mismatched superhero action figures. They laugh and joke as they work. They all look tired.
Ipoh-style coffee houses have become a sensation across Malaysia and throughout the region. The competing Nam Heong coffee house just across the street has franchised out, successfully peddling white coffee and kaya toast across Southeast Asia. At a Nam Heong restaurant, the walls are plastered with high-definition images of Ipohs past and customers order from iPads bolted to the table. At Mr. Wong's shop, my battered chair wobbles when I shift my weight and the turquoise paint on the walls is chipped.
"When this place closes, I'm going to go live my life," Mr. Wong tells me with a wry smile as his brother hands me a condensation-coated glass of Ipoh's famous iced white coffee. The elderly Wong brothers are the last generation of the family remotely interested in running the shop. The impending death of a family business and gastronomic institution doesn't appear to trouble him. I watch another of the Wong brothers prank with customers as he says he's spent every day of his life at this 81-year-old kopitiam. He sounds as if he's spent his entire life waiting for the place to shut down so he can hit the beach.
The coffee is great. Not quite a flat white, but still smooth with hints of caramel and a dense caffeine buzz. Mr. Wong tells me true Ipoh-style white coffee is a unique a blend of robusta and arabica beans roasted with palm-oil margarine and served with sweetened condensed milk, the result of tea-drinking Chinese migrants adapting to doing business with the coffee-drinking Westerners who owned Ipoh's lucrative tin mines.
As I finish my coffee, I ask Mr. Wong why he hasn't cashed in on the Ipoh coffee trend and franchised. He doesn't answer my question, but instead talks about how his family's shop helped popularize white coffee back in the 1930s. "We dug the well and they drink the water!"