The Reconquista of the American Plate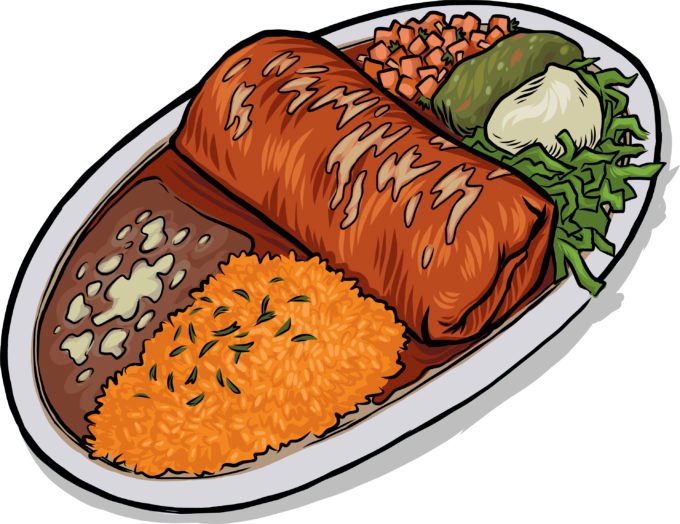 Mexican-American food is a tradition that encompasses the dreams of Aztlán covered in delicious, yellow cheese.
We didn't cross the border; the border crossed us," is a refrain often uttered by Mexican-Americans in moments of defiance and frustration. With the signing of the Treaty of Guadalupe Hidalgo on Feb. 2, 1848, which marked the end of the Mexican-American War, the U.S. finalized a territory grab of what is today a large part of the southwest. It also set the southern Texas border at the Rio Grande, and instantaneously turned the Mexicans living in those territories into Mexican-Americans.
As the former citizens of a defeated nation, Californios, Tejanos, Hispanos, and Native-Americans found themselves at odds with Anglo-American settlers, many of whom were miners who came to California during the famed 1849 gold rush and were contemptuous of Mexicans—and their food.
It'd be another 150 years before Mexican food reconquered the American palate, overcoming the racism, violence, and marginalization that has cast a shadow over the Mexican-American experience.
Mexican-American cuisine began in Alta California, Tejas, Nuevo Mexico, and Arizona, but today has spread to all 50 states, with distinct traditions. Forged from the traditions of Alta California, where steak, beans, flour tortillas, and chiles prepared by indigenous cooks are today inspiring a movement taking shape in Los Angeles and wherever young pocho (Mexican-American) chefs are at work.
Mexican food rules the streets of countless American cities and 'burbs.
It's impossible to count all the regional Mexican-American cuisines. My hometown of Stockton, California has its own style, which includes thick, machine-made flour tortillas accompanying steak picado, a T-bone or chopped steak swimming in a stew of tomatoes, bell peppers, onions, and chiles. Mexican food in America has been shaped by waves of immigration, from the original pobladores who founded El Pueblo de Nuestra Señora de los Angeles de Porciuncula—better known today as Los Angeles—to the mass migrations of Jaliscans, braceros, amnesty recipients, Oaxacalifornians, and chilangos. Thanks to them, the Mexican-American menu has been cluttered with delicious foods now beloved by all Americans.
Today, Mexican food rules the streets of countless American cities and 'burbs. However, the soul of Mexican-American cookery lies within the territories ceded from Mexico in 1848, where a trio of regional styles—Californian, Tex-Mex, and Southwestern—have carved a savory path of molten yellow cheese, guacamole, salsa, tortillas, and margaritas.
Mexican-American Food
First, an overview. All U.S. Mexican cuisine that isn't a direct representative of one of Mexico's 32 traditional food regions falls under the umbrella of pocho gastronomy, from the bodegas of New York to the neon-lit cantinas of Texas to the burrito joints in East L.A. and Boyle Heights. Most trends have begun in the second-largest Mexican city on the planet, Los Angeles: wet burritos, combo plates, tacos, tamales, and large burritos in general originated in L.A. Combo plates—the Mexican-American answer to cheap, working class fare everywhere—offered sustenance to the barrio, and a lack of regional ingredients stripped the menu down to the basics: tacos, burritos, tamales, enchiladas, and chile rellenos.
At home, pochos brought in their own traditions, even as they began to cook American dishes, resulting in a uniquely Mexican-American cuisine. Grilled cheese sandwich? It needs salsa. Lunch meat and Kraft singles? Put it in a tortilla. Government cheese made for some memorable quesadillas, and those flavorless, industrial flour tortillas absolutely came alive with a little salsa, guacamole, and Imo-brand sour cream, a sour cream "substitute" popular in the 60s. Other limitations for early restaurateurs were oppressive—and targeted—regulations imposed by the U.S. health department, like the prohibition against such traditional Mexican delicacies as beef lungs, udders, and other offal. Also impacting the cuisine was the loss of costly cooking equipment like deep fryers. Traditional elongated flautas were chopped in half because in order to fry a batch in a cast iron pan, you had to cut them in half; this is how we got taquitos.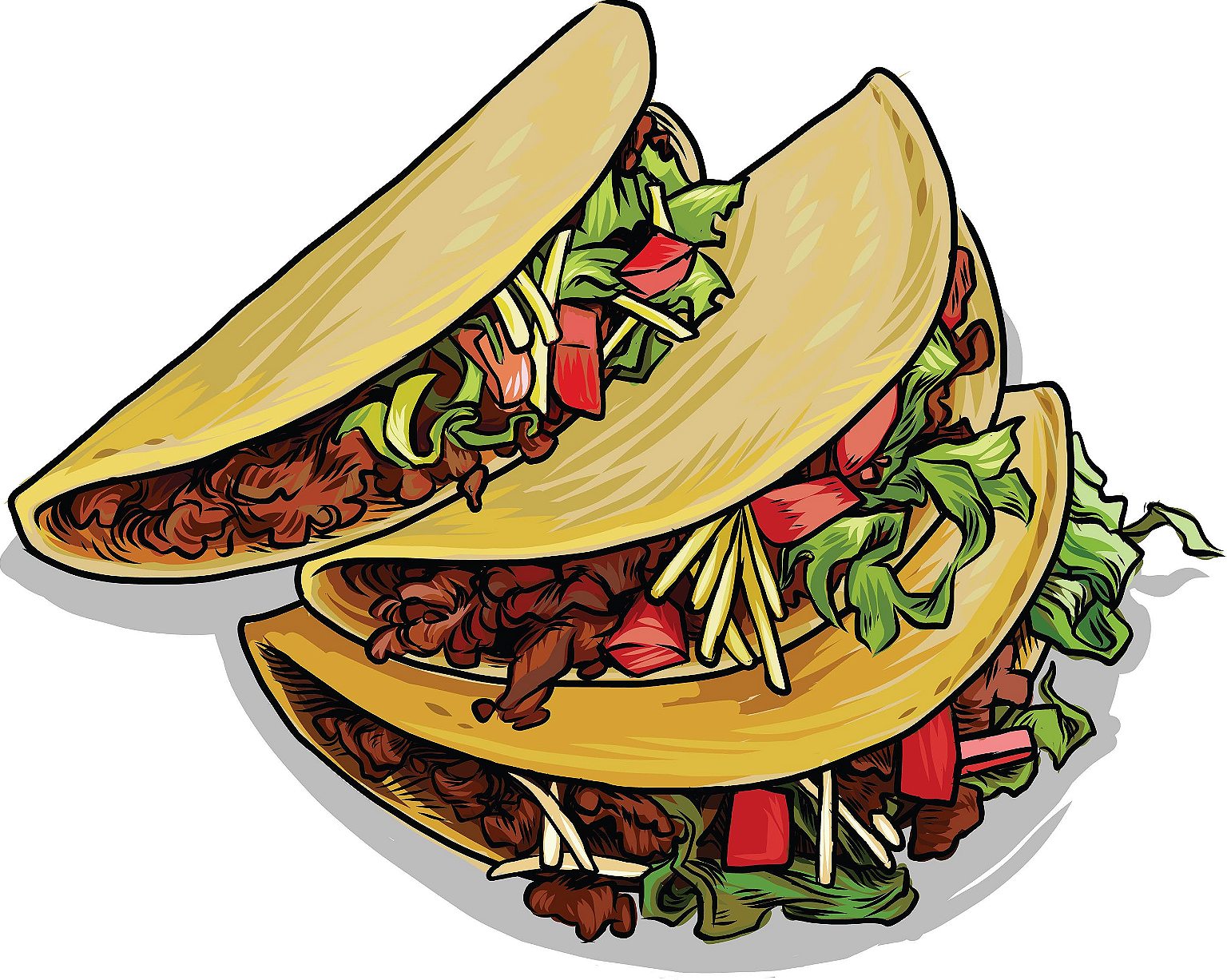 As documented in Gustavo Arellano's book Taco USA, there were many factors that contributed to Mexican-American cuisine re-conquering the U.S.: innovative food that proved popular, the success of Taco Bell, the frozen margarita machine, and the tequila industry's investment in Cinco de Mayo all played a role, to name a few. But fundamentally, Mexican-American cuisine is delicious and is the foundation of a new, modern Mexican cuisine slowly emerging in the States. Now let's take a look at some of the traditions to sprout from this culinary tradition. We'll focus on Californian cuisine and its many iterations, Tex-Mex, and Southwestern.
California
California is home to so many variants of pocho cuisine that it's worth breaking it down. Here are a few of the notable variants.
Cal-Mex
When many Americans think of Mexican food, their minds turn to crunchy tacos, guacamole, and ground beef. But this wasn't always the case. In Los Angeles, up until the 1950s, the only place you could serve Mexican cuisine was on Olvera Street—one of L.A.'s oldest boulevards and a traditional center of Californio culture—and in L.A.'s Mexican neighborhoods. Then, in 1956, the pioneering Casa Vega restaurant opened on the largely white-dominated Ventura Boulevard. They began serving gringos taco salads, vegetarian fajitas served with lard-free flour tortillas, and hard shell tacos playing host to the ingredients of a hamburger, but with a whole lotta guac going on.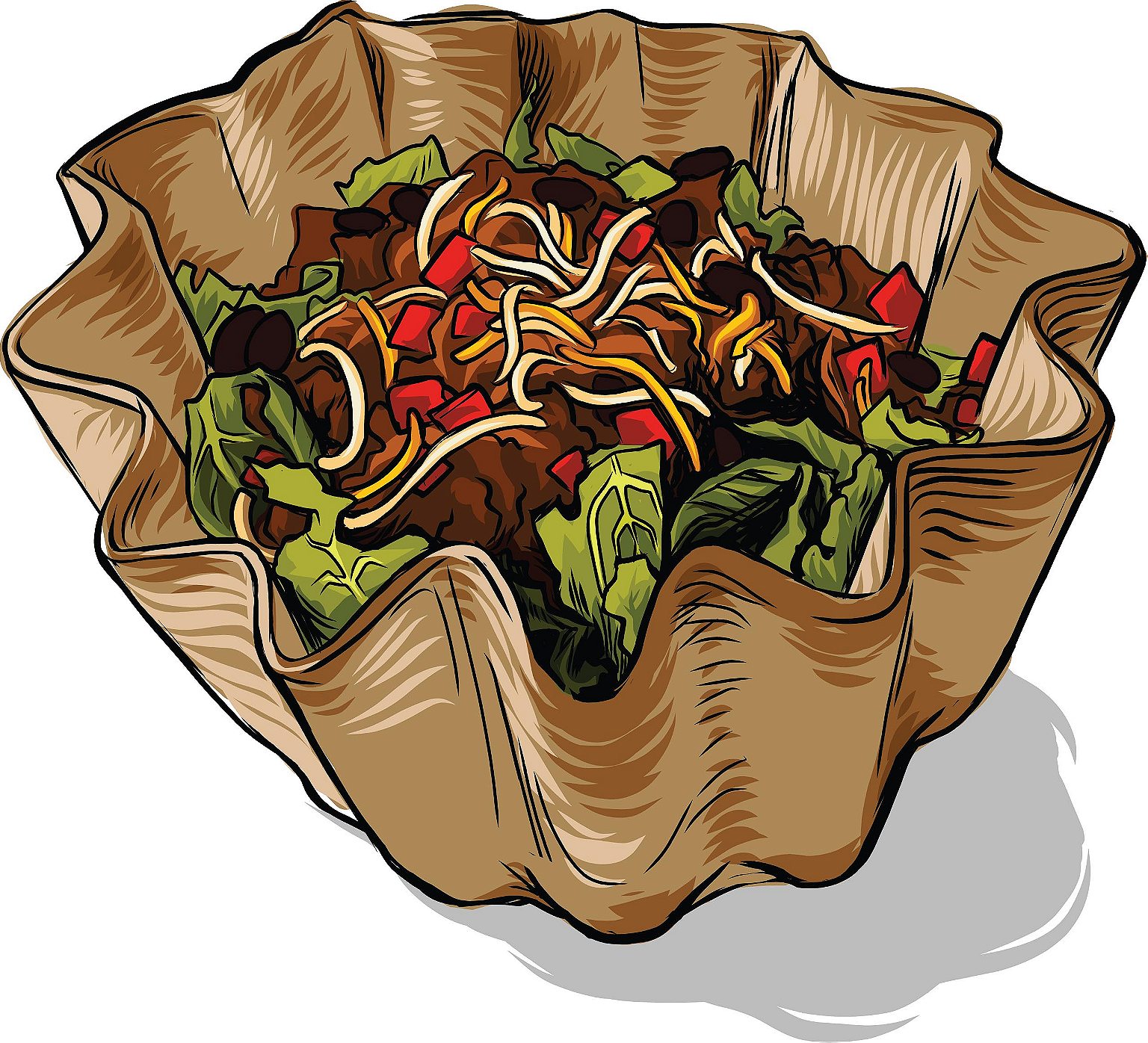 This cuisine is now popular all over the U.S. thanks to a number of popular chains: El Torito, Chevy's, and the L.A. institution El Cholo. Early restaurants like El Cholo labeled their food "Spanish cuisine" in order to gain traction outside the barrio and avoid a racist backlash.
This food is often labeled as "inauthentic," but to do so is short-sighted, as restaurants like Casa Vega can trace their roots from the café at Tijuana's legendary Agua Caliente racetrack to Olvera Street's Café Caliente, where founder Ray Vega's family opened their first U.S.-based operation. Just because this food is a now ubiquitous presence in the 'burbs does not undercut its pedigree.
Eastside Cuisine, also known as East L.A. cuisine or pocho cuisine
While Cal-Mex may dominate throughout the U.S., it is by no means the only cuisine on offer in the great state of California. In the barrios of East L.A., Boyle Heights, Lincoln Heights, high-calorie meals designed to meet the nutritional needs of blue-collar workers were developed. Many of the recipes are rooted in regional Mexican foods but have a distinctive spin. Think of chile Colorado and chile verde, a pair of essential stews prepared with beef and pork, respectively, poured onto combo plates. These communities also gave us taquitos, pastrami burritos, and the crowd-pleasing wet burrito.
Dishes like chiles rellenos in tomato sauce, flautas (long, rolled, fried tacos dressed with shredded lettuce, Mexican cream and a dusting of cheese), and northern Mexican burritos (thin burritos filled with stews) were light meals back in Mexico, but on the Eastside, workers were coming into places like Ciro's, El Tepeyac, and El Arco Iris, starving after a long day's work and looking to fill their bellies. Thus, the Combo Plate was born: beans and rice were added to the main dish on a large plate hot enough to give you a first-degree burn and flash-cook the undressed salad of shredded lettuce. East of Mariachi Plaza, hefty burritos are jam-packed with refried beans, cheese, and homemade hot sauce, or are Olympian eating challenges of meat in a red or green stew, rice, guacamole and a cooked pico de gallo secured inside of a giant flour tortilla whose practicality is extinguished by another half pound of stewed meat added on top: the wet burrito. These are burritos you eat with a knife and fork.
Orange globs of industrial cheese product covering our plates will remain. Why? Because it tastes fucking awesome.
And East L.A.'s Cielito Lindo single-handedly set off America's taco craze when they opened their stall in 1934 and started serving beef taquitos in avocado sauce.
Yellow cheese is ubiquitous, as it is with other Mexican-American cuisines, as regional Mexican cheeses weren't available until recently. But the orange globs of industrial cheese product covering our plates will remain. Why, you ask? Because it tastes fucking awesome.
Lonchera
Anytime I tell Mexican friends that Mexican-Americans call food trucks in the U.S. loncheras, it always elicits a curious, half-quirked smile: en serio (seriously)? In Mexico, food trucks are a relatively new phenomenon, a result of the international, chef-driven food truck revolution started in large part by chef Roy Choi's Kogi Truck. But Choi was inspired by the Mexican-American loncheras that have long been a fixture of L.A.'s food scene; his mash-ups of Korean meats and fixings on white corn tortillas are children of the plancha, or flat-top grill. Mexican-American loncheras long ago abandoned various traditional Mexican cooking methods for the quick delivery and monotone textures of seared meats.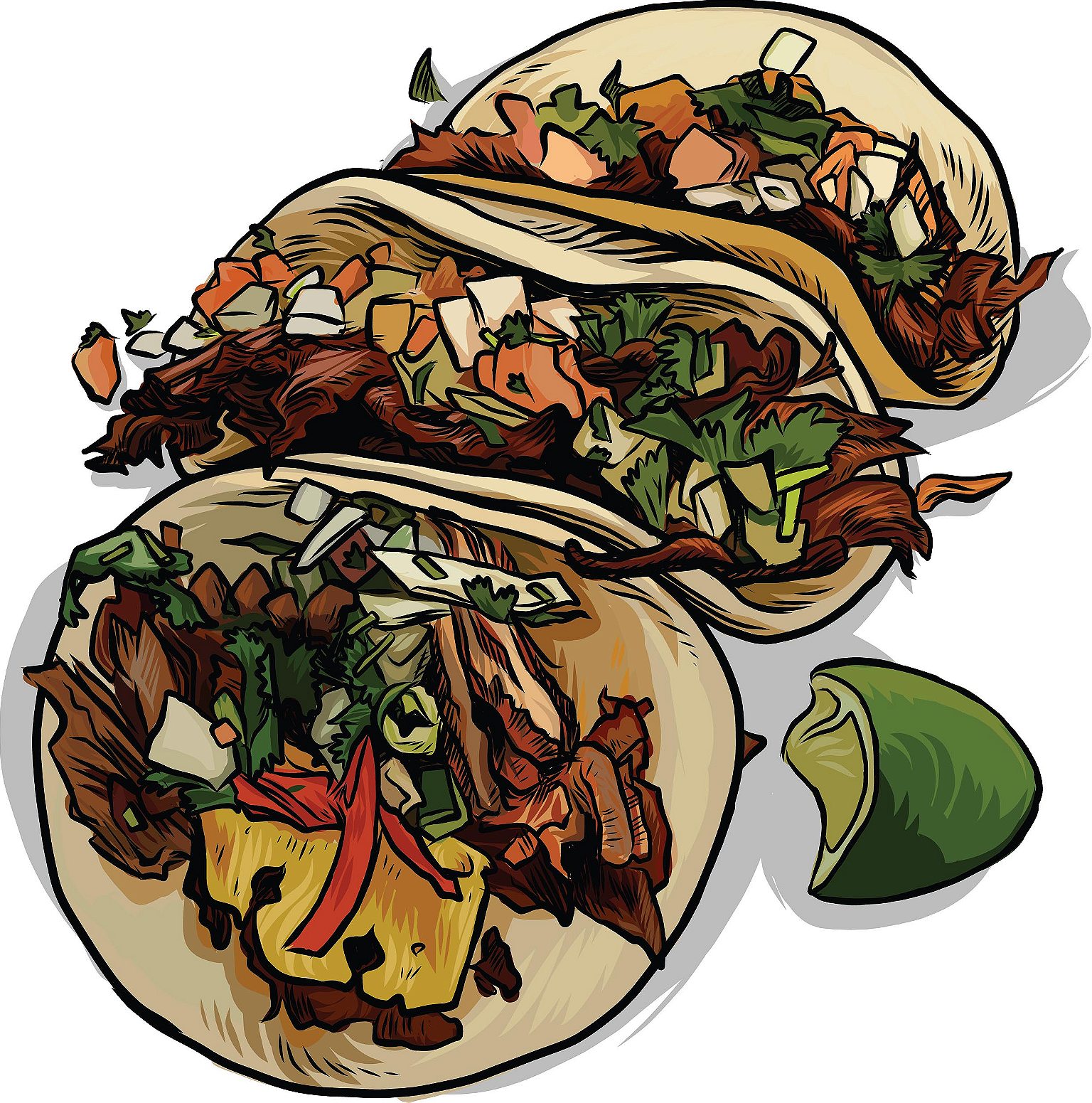 This style originated in Los Angeles and has proliferated throughout the U.S. Carne asada, al pastor, hog maw, chicken, chitterlings, beef head, tongue, fake-ass brisket (chopped steak), and carnitas come on tattered, store-bought tortillas and all are spiced with chopped onions, cilantro, and watery red-and-green salsas that lack any of the regional expression of chiles typically found in Mexican salsas. At the trucks, you can order tacos, burritos or tortas with your choice of meat. In Los Angeles, this form is best represented by Taco Zone, Tacos La Estrella, and Tacos Arizas. You can hate all you want—and people do—but nothing tastes better when you're a smoked-out hipster, drunk pocho or hungry club kid stumbling out of a bar at 2 a.m. on a Saturday night.
Mission-Style Burritos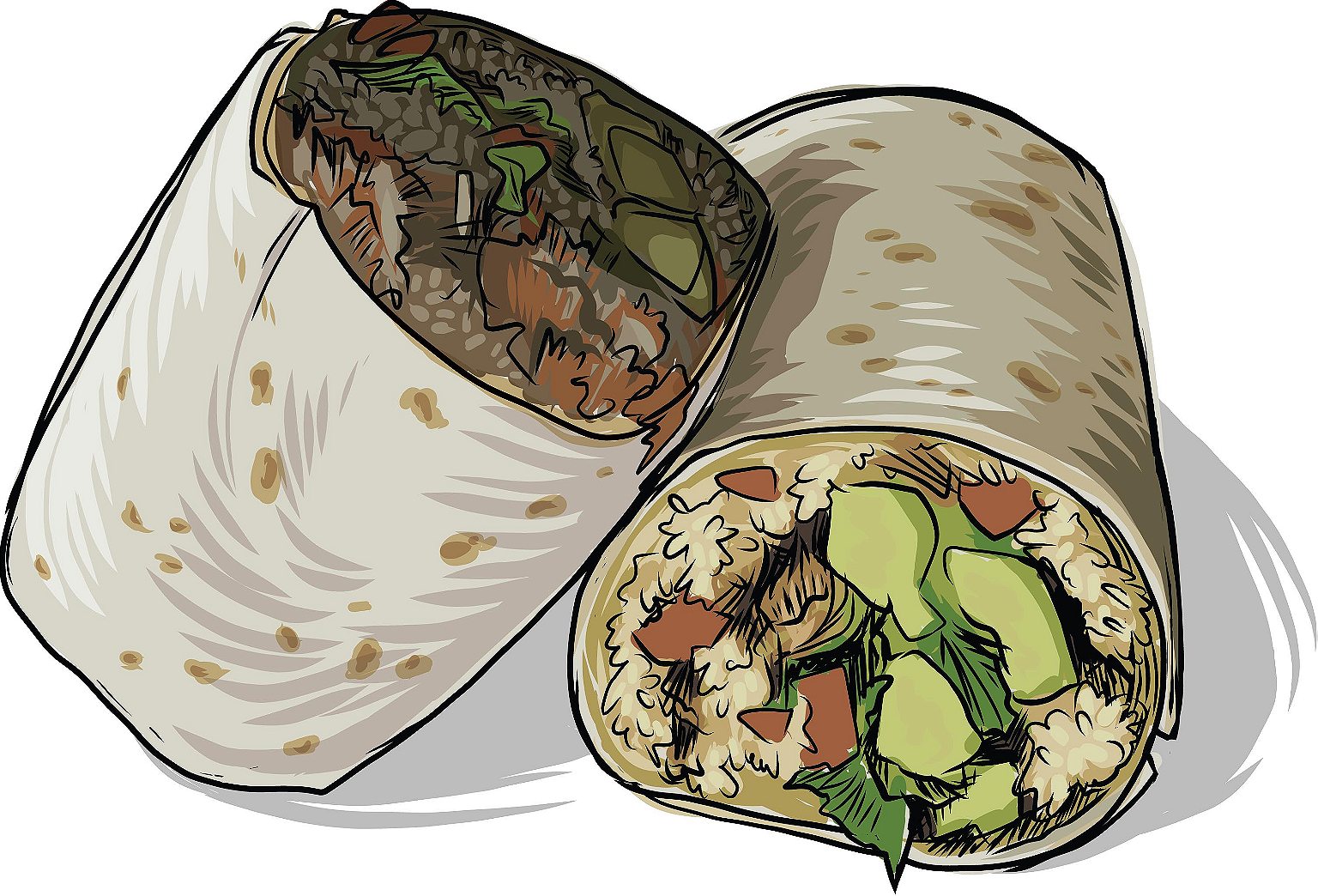 It's not paradoxical that San Francisco taquerias are famous for burritos, because—brace yourself—burritos are a regional style of taco. Burritos originated in the northern Mexican states of Chihuahua, Sonora, Coahuila, and Nuevo León, where delicious, hearty stews are wrapped in a handmade flour tortilla; sounds a lot like a taco, no? And before you start arguing about the difference between tacos and burritos, know that it's not an argument waged in Mexico, as the connection between the two has been well documented in culinary literature.
Known as tacos de harina in central and southern Mexico, Mexican burritas or burritos are dwarfed by the Mission burrito. This massive dish, first popularized in San Francisco's Mission District, is filled with Mexican rice, beans, salsa, a protein, melted cheese, sour cream or crema, guacamole, and shredded lettuce. As big as an in-flight pillow, the slop bucket of ingredients is encased in a giant flour tortilla, the whole dish held together by a tight wrapping of tin foil.
San Diego Mexican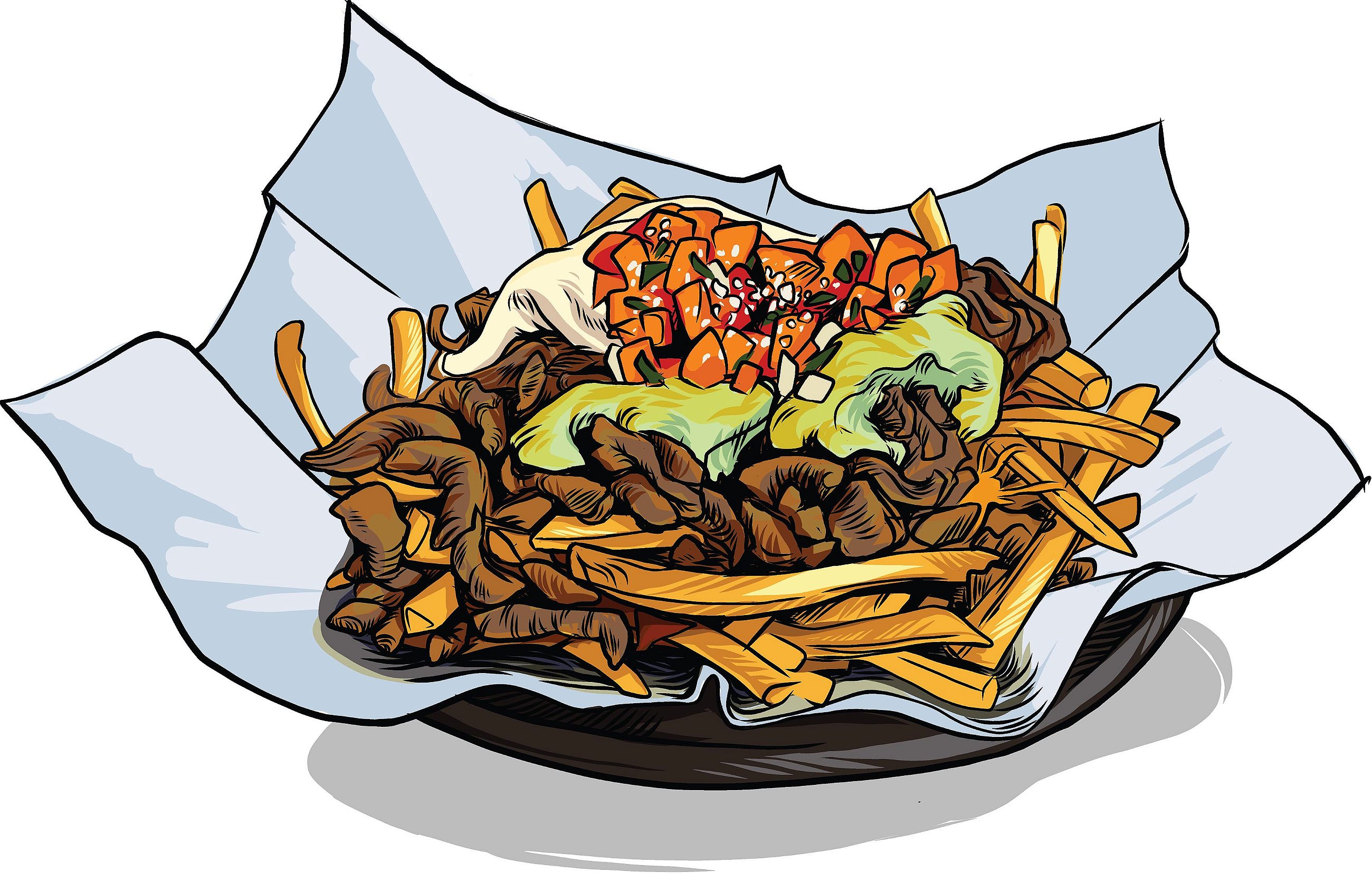 San Diego's contribution to the Mexican-American table is the California burrito, a comically carbo-loaded wrap of steak, French fries, melted yellow cheese, pico de gallo, and guacamole. It also gifted is the rolled taco: surfer-speak for taquitos, or shredded beef or chicken tacos that are "rolled" and deep fried, then blanketed in runny guacamole and sprinkled with California gold, and fistfuls of grated yellow cheese. Another specialty, carne asada fries, are pretty much a taco bowl poured over french fries: a squeak-less pocho poutine engineered for sandy-haired bros to chow down on after an afternoon catching waves on La Jolla Shores, Tourmaline, or Scripps Beach.
Alta California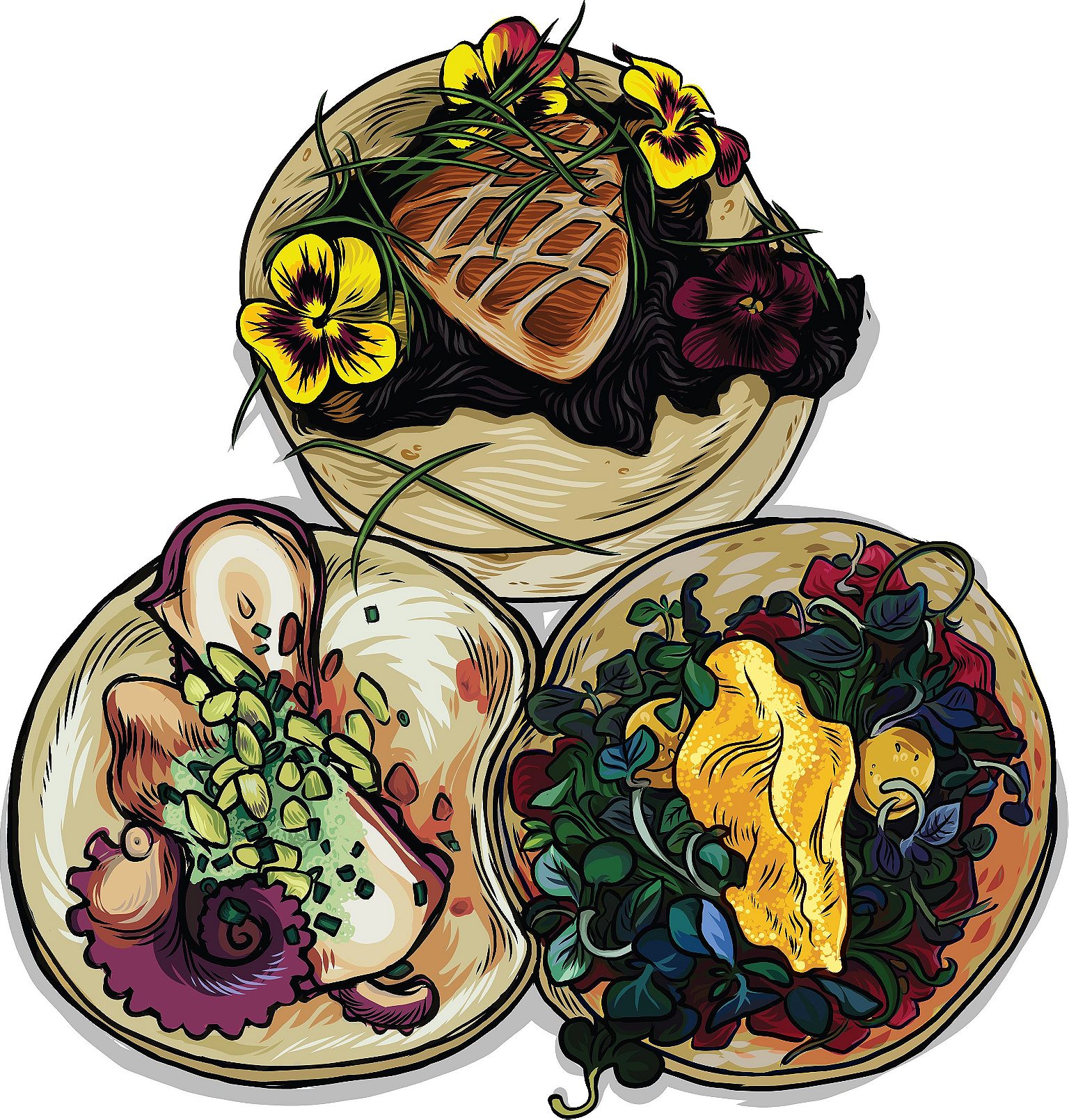 Not all Mexican-American cuisine, however, is based on deep-fried meat sacks smothered in cheese. Alta California is a recent push to combine American fine dining with Mexican-American fare. The movement can trace its roots to Californian chef Ricardo Diaz's menus at Cook's Tortas and Guisados and the Eagle Rock destination for tacos and wine, Cacao Mexicatessen. Here, fideos—a toasted noddle dish popular in Mexico and Spain—are given an upscale spin with fennel or mango chutney. In the chilaquiles, the tortilla chips are topped with wild boar, and tater-tots come with traditional Mexican mole. The high brow, low brow blend of traditional Mexican ingredients and American staples is a purely pocho cuisine which sprang from Los Angeles but is now cropping up throughout the country.
Beyond California
Mexican-American cuisine extends beyond the impressive confines of the Golden State, however. In other areas of the U.S. that were previously Mexico, distinct foodways have developed based on regional patterns of migration and local inhabitants.
Southwestern
The Southwestern regional style has become one of the most iconic U.S. cuisines, made famous by, to name a few, chef Mark Miller's restaurant, Coyote Face; chef John Sedlar's trio of establishments, St. Estephe, Abiqui, and Bikini; and the poblano pepper-roasting TV personality chef Bobby Flay. Although the "modern Southwestern" movement was short lived, it survives in a handful of classic dishes that remain staples of the American kitchen, its flavors consisting of a mixture of the foods of Spanish, Mexican, Anglo immigrants, as well as Native-American flavors of the Apache, Hopi, Yuma, and Navajo, among others.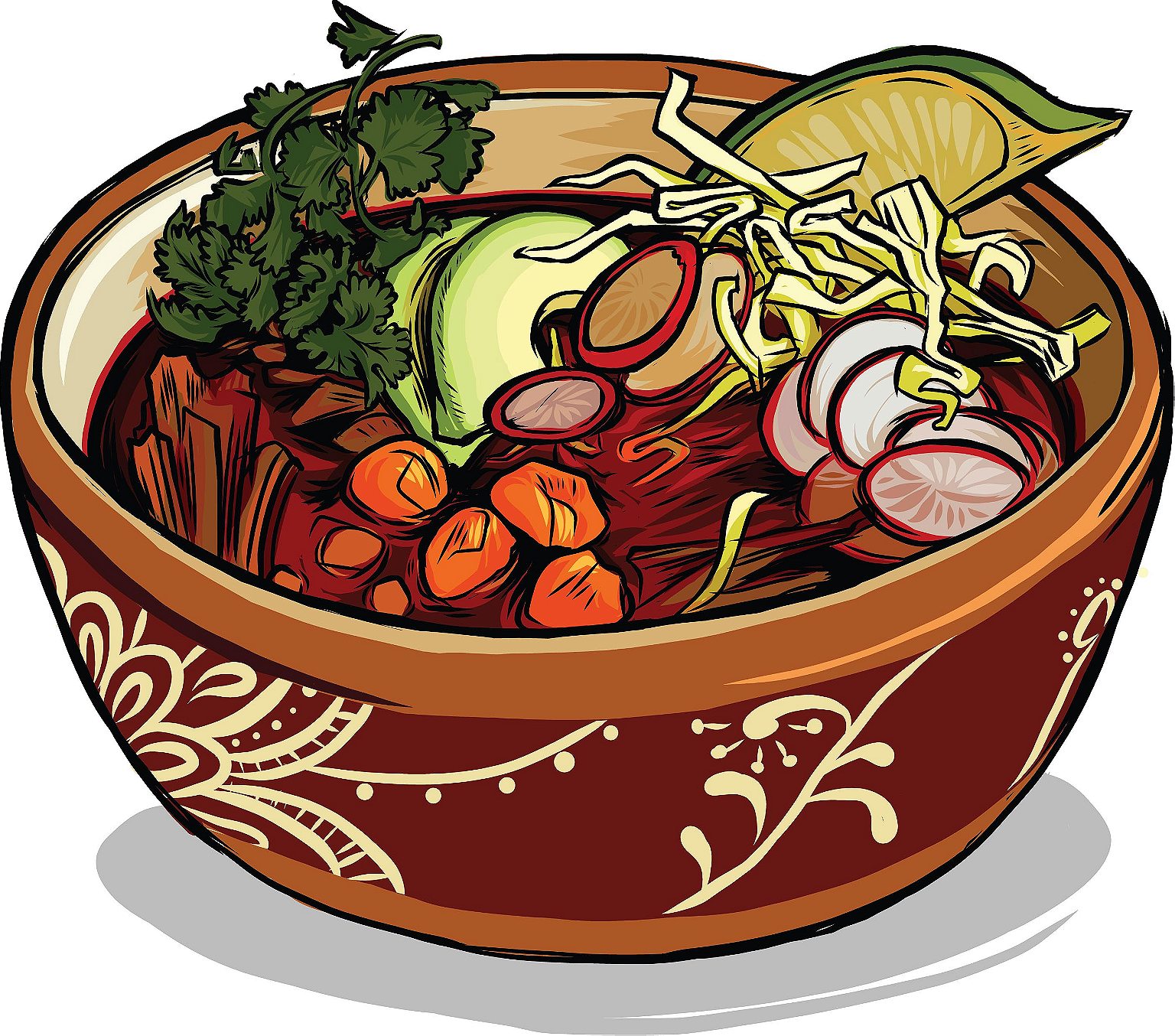 This cuisine is most associated with New Mexico, but also has contributions from Arizona, another spot with a cuisine based on corn, beans, and chiles. New Mexico is where the Hatch chile—a popular local cultivar—obsession began, and the area boasts a variety of local dishes. Blue corn atole, a blue corn porridge, is a breakfast staple that can be embellished in many sweet and savory ways. In New Mexico, sopaipillas—fried triangles of wheat-flour dough—are drizzled with honey, and chiles relleno filled with cheese—a pepper, commonly the aforementioned Hatch variety, stuffed, battered and fried—is among the tastiest items in the Mexican-American oeuvre.
Tex-Mex
The oft-maligned cuisine that emerged from the multi-cultural influences that coalesced in Texas—Tejanos are a mix of meztizos, Spaniards, Czechs, Poles, Germans, Scots, Americans from the deep South, and more—has been blamed for the "watering down" of Mexican cuisine across the U.S. On the contrary, Tex-Mex cuisine has rich traditions like puffy tacos—a fried, inflated tortilla filled with stewed beef, shredded chicken or picadillo (ground meat) and rough chopped tomato, lettuce, and shredded yellow cheese.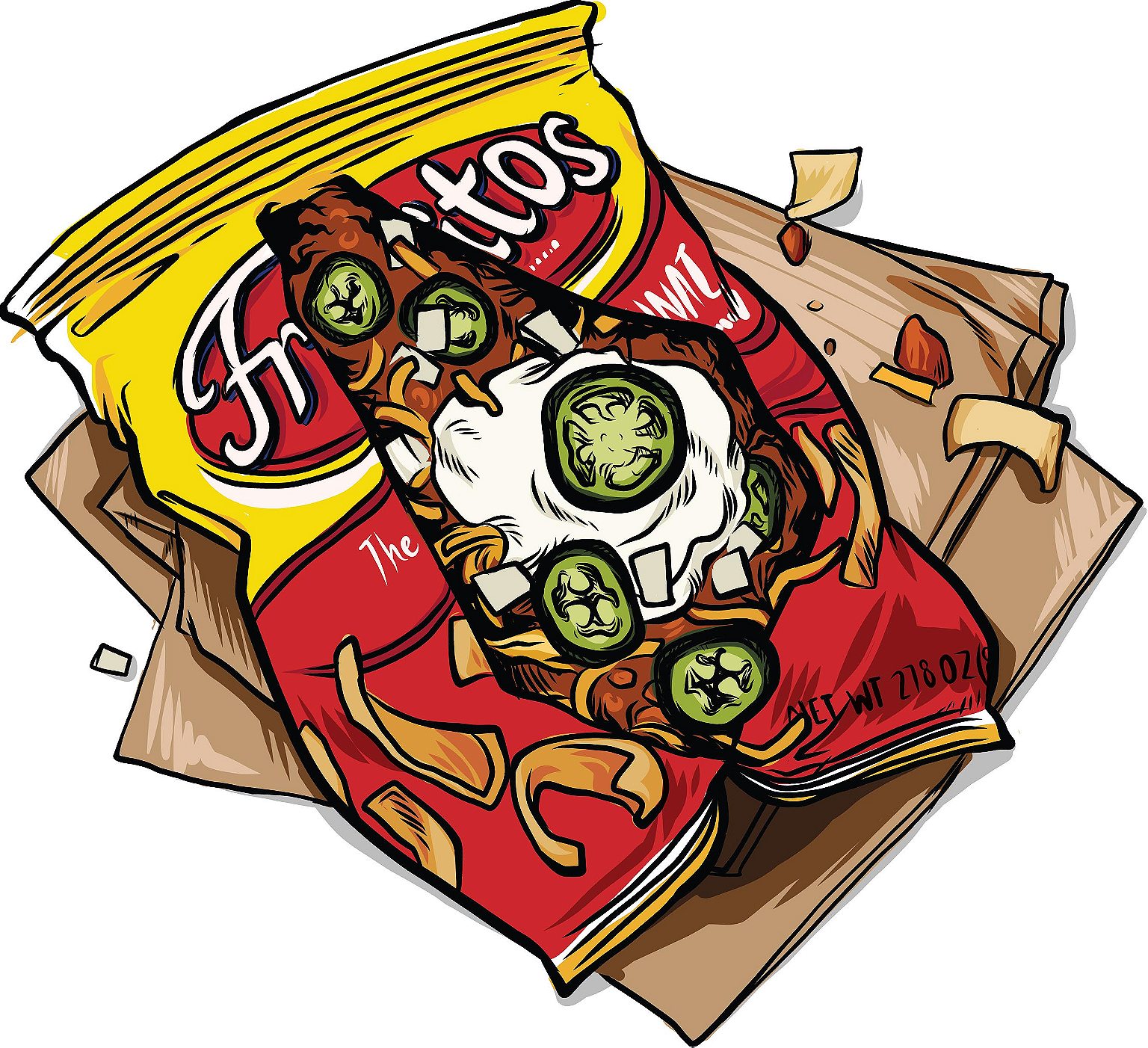 Sizzling fajitas (similar to discadas in northern Mexico, and central and southern Mexican alambres) made from skirt steak sautéed with onions and multi-colored bell peppers, then served with guacamole, tortillas, and salsa may be the most popular Mexican-American dish in the country. And what screams Texas more than a flour tortilla filled with migas: tortillas chips with scrambled eggs? Chili con carne, a stew made without beans, which are added in other regional variations; charro beans, cooked with bacon, onions, and tomatoes; Frito pie, traditionally served directly in the snack food's iconic packaging; and any many other iconic dishes offer a rich and flavorful taste of the Lone Star State. What Tex-Mex shares with northern Mexican cuisine is the application of simple recipes for cooking quality meats, lots of cheese, and some heat.
Daisy Dee is a freelance illustrator based in Portland, OR.