How Club Tijuana made itself San Diego's local team.

About a decade ago, a T-shirt became popular in American malls. In retro graphics featuring a 1970s-style monorail swooshing by, the shirt read: "Tijuana: City of Tomorrow." Its message was sarcastic and disparaging. A border city in a distant corner of the continent, Tijuana had a seedy reputation as an "adult playground" and as a haven for all sorts of criminality. For many Americans, the short hop across the border to Tijuana still carries connotations of murky vice and sleaze.
Times have changed. Every week, Americans make the journey to Tijuana for an irreproachable reason: they cross into Mexico to watch their beloved soccer team, Club Tijuana. It may be located in another country, but the Mexican league side has become the de facto hometown team for San Diego.
San Diego is crazy for soccer. The youth game is thriving in the city and the wider county, TV viewership rates are among the highest in the country for club and international soccer, and the area is frequently mooted as a potential expansion site for American professional soccer leagues. Without a professional team of their own, San Diegans have embraced the 21st century way of watching sports, on TV or via Internet streams. But when it comes to experiencing the pageantry and passion of soccer, many locals make the logical choice of supporting the nearest team, which just happens to be on the other side of the border.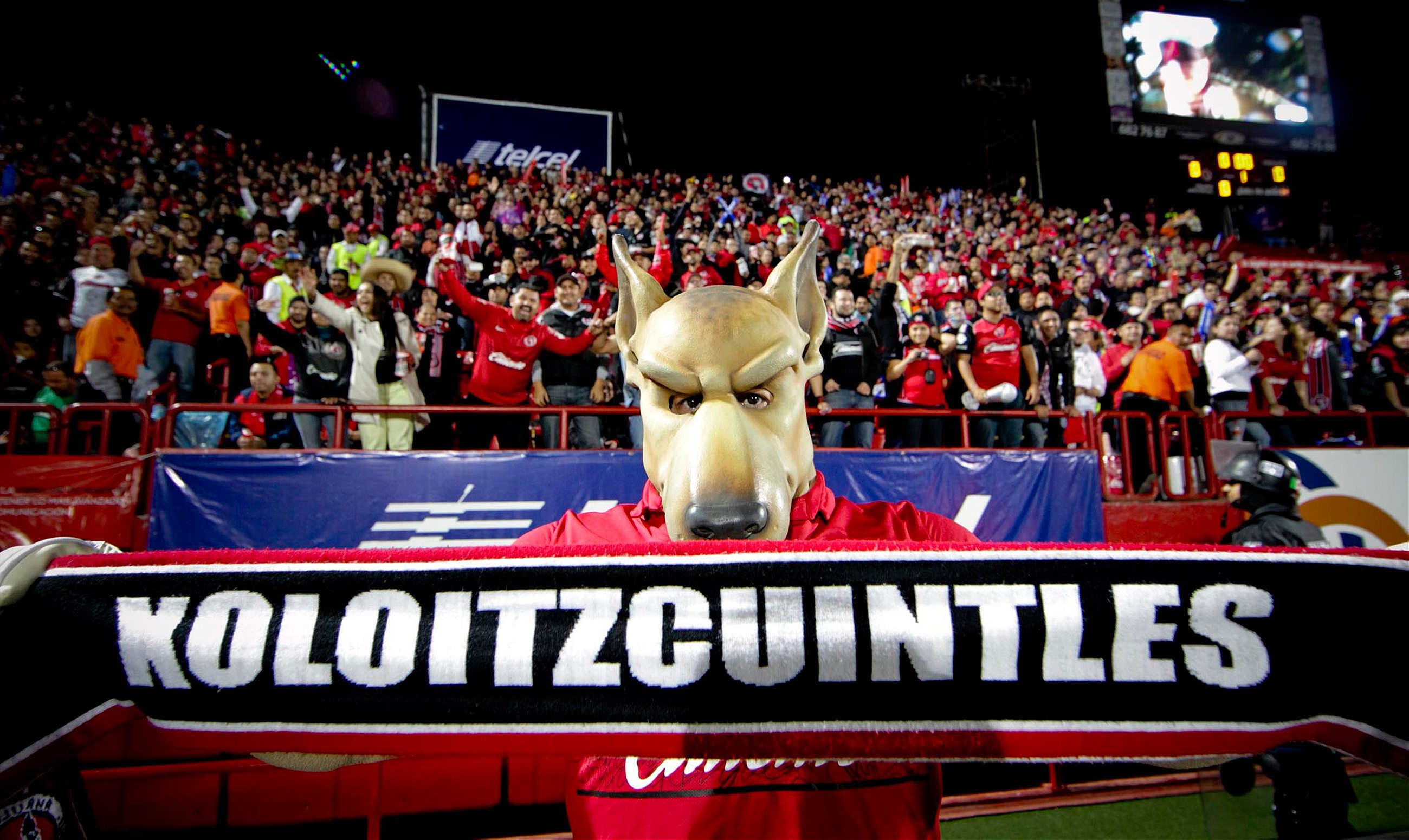 It's no exaggeration to say that Club Tijuana have been one of the biggest success stories of the past decade in Mexican soccer. The rapid ascent of the Xolos (named for the Xoloitzcuintles, a type of hairless dog native to Mexico) is remarkable for its achievements and its speed. Upstart teams normally struggle to break through in Mexico, a country full of well established clubs where the pacto de caballeros (gentleman's pact) is well known for unofficially restricting player movement between teams in the top leagues.
Club Tijuana set up shop less than a decade ago in 2007. After a modest start, Xolos gained entry to the second division, eventually winning promotion to the top-flight Liga MX in the spring of 2011.
They went from strength to strength, reaching the playoffs in only their second season in Liga MX. Xolos capped off this unprecedented run with a league title in just their third season in the top flight, in December 2012. In the interim, they made great strides in two continental competitions, getting as far as the quarterfinals of the Copa Libertadores, South America's most prestigious club competition, and the semifinals of the CONCACAF Champions League.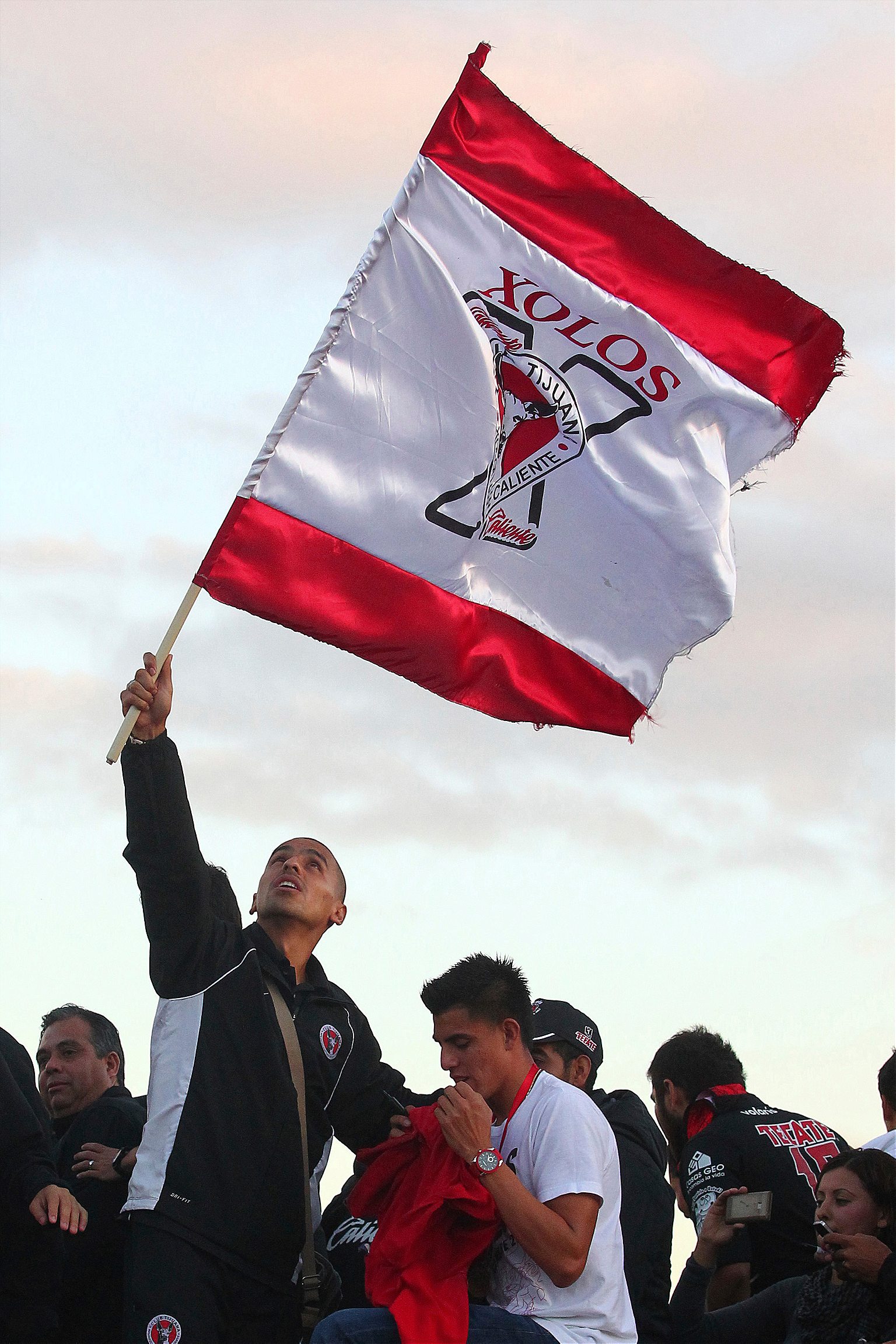 In a region where baseball was long the most popular sport, the meteoric ascent of Club Tijuana was a surprise. Anticipating future success, a Tijuana television station broadcast Xolos games on TV while they were still in the second division. The Estadio Caliente became a hot destination for fans, selling out on a regular basis. And many of those fans came from the U.S., driving down for games, sometimes coming in twos and threes, sometimes coming as large families, tailgating before games.
It has been estimated that twenty percent of the fans going to Xolos games at the Estadio Caliente are Americans. Joel Tena brought his son across the border for their first Xolos game last year, an experience they wouldn't soon forget. "[There was a] festival atmosphere in the parking lot," he says, "folks tailgating and bumping musica. It was awesome to observe the homegrown passions I've only seen on TV come alive in the bleachers behind goal."
[Club Tijuana games] felt safer for his five-year-old than Dodgers or Raiders games
"The team's [red] colors remind me of an anarchist rally, which only adds to the Xolos' mystique," Trena says. He didn't mind the "perpetually-under-construction stadium" and felt it was a safer atmosphere for his five-year-old than Dodgers and Raiders games he had been to, "but not so sanitized as to be [boring]."
The journey to Mexico still poses some logistical challenges for American fans. "The only problem going to the Xolos game was the long wait at the border when returning," Tena says. He ended up staying in a hotel across from the stadium—the hours-long trip home is "not something I would want to do right after a night game," he says.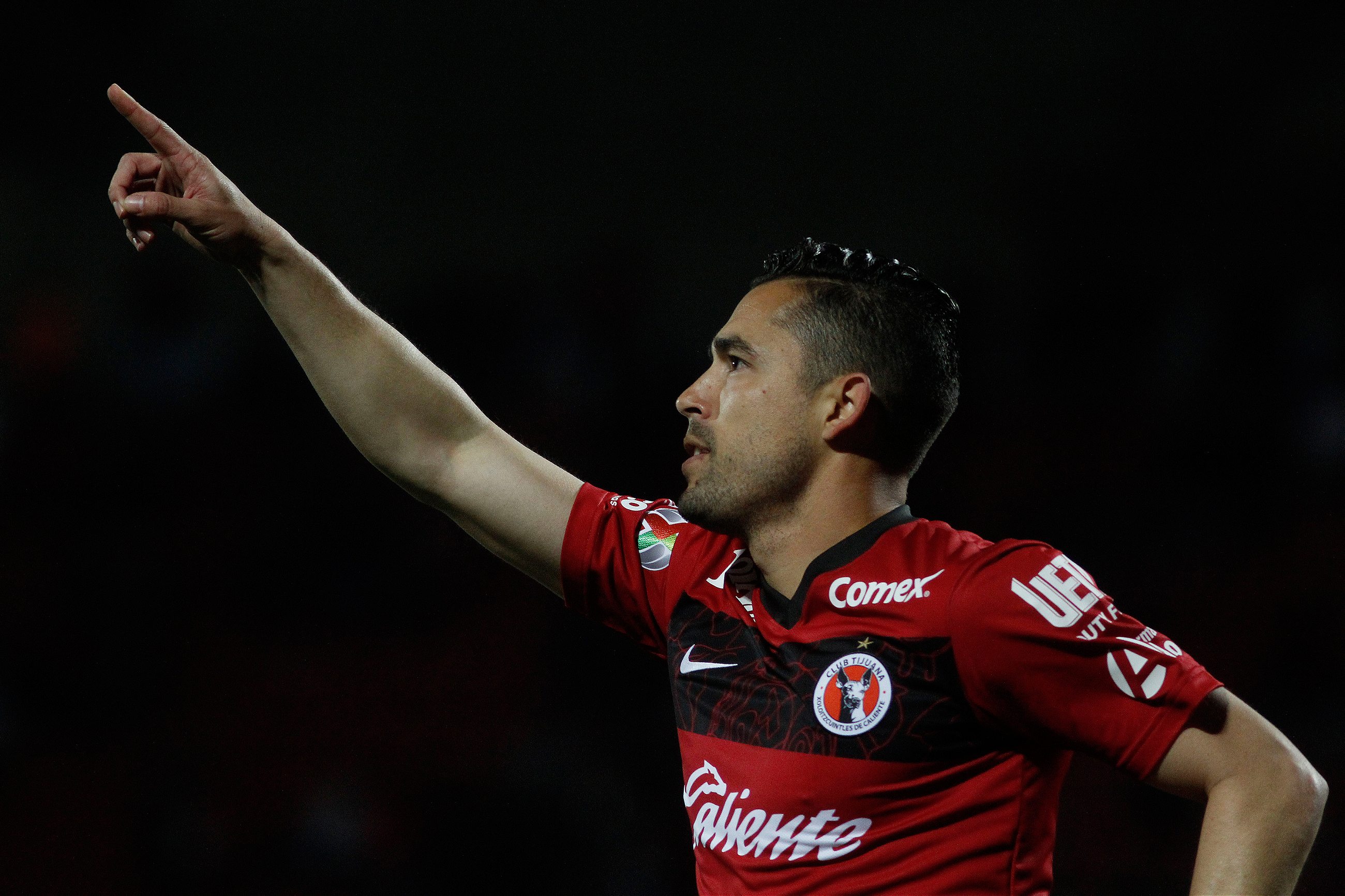 Bruce McGuire, an American soccer fan and podcaster who lives in Minnesota, went in March with a Xolos season ticket holder. "We parked at the border, for really cheap, like seven bucks, and then you walk up to the border and cross with everybody else," he says. "I was amazed at how poorly marked the border is, and where you cross. It seemed like people just knew, and we just followed. If I was by myself, I don't know if I'd be able to do it."
"There were a lot of people [catching a taxi to the stadium]. San Diego has definitely been tapped as a place for Xolos fans. I've heard many people say they would never go down there [to Tijuana], because they think it's dangerous and I'm just like, 'Well, if you just walk across the border, get into a cab, go to the stadium, enjoy the game, get back in the cab, go back to the border and walk back across, how in the world are you getting in any trouble?' It's so simple it's unbelievable."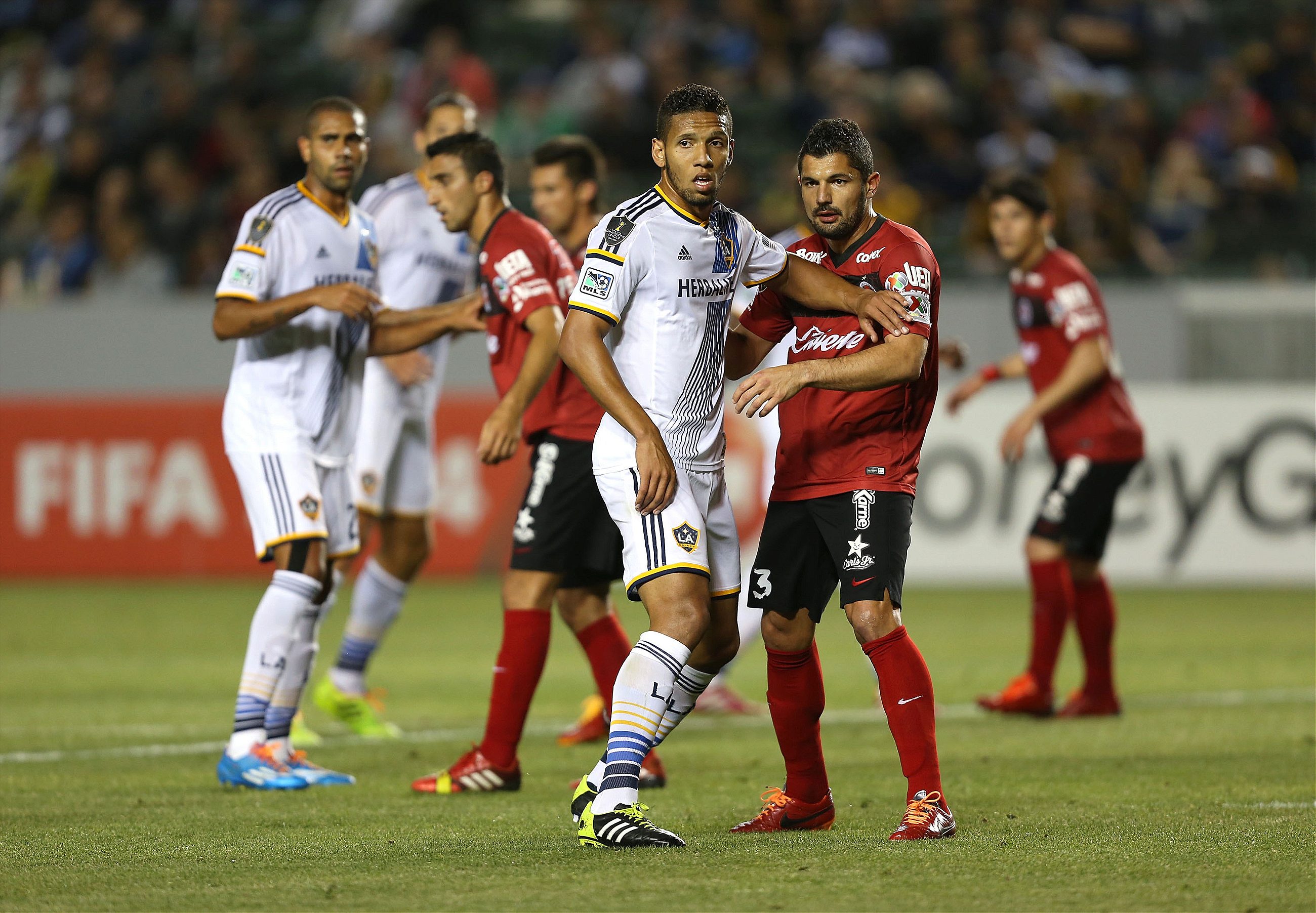 Latinos in California are now the largest ethnic group in the state for the first time since statehood in 1850. And it's no different in San Diego, where Hispanic students comprise 46.5 percent of public school students, about double the closest other group, whites.
Combined, the Tijuana-San Diego region has about 4.7 million residents. That makes it one of the biggest population centers in the United States and Mexico, and one of the largest population centers on an international boundary in the world. Of course, as much as they've grown together, there's an increasingly guarded border bisecting the two cities, and decades of separate political, economic, and cultural relations have led to the cities leading parallel lives.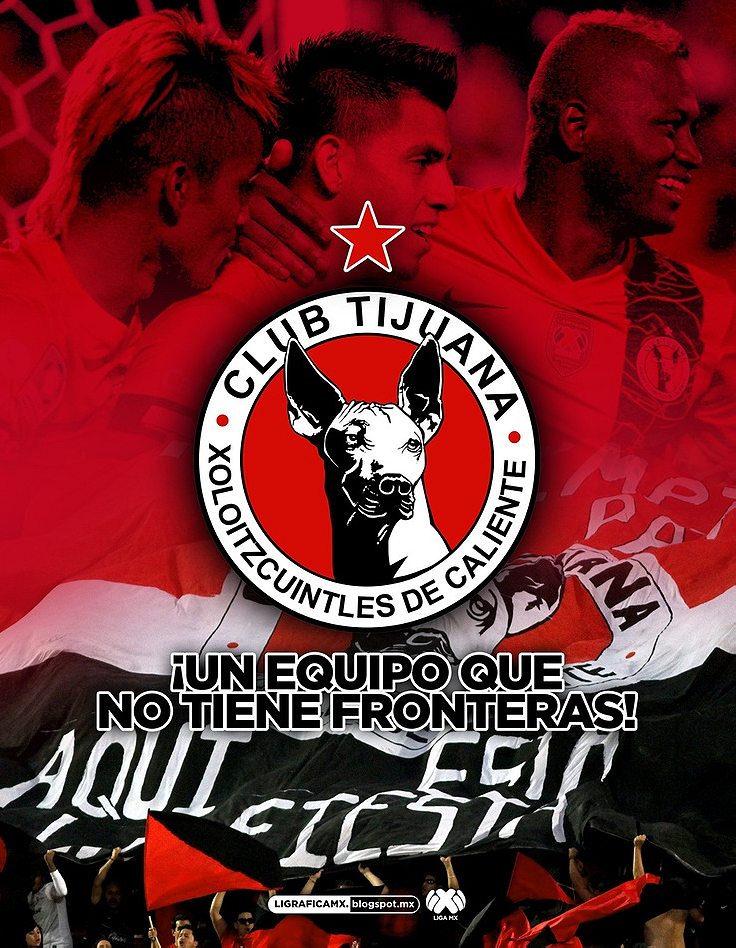 Club Tijuana has taken on the challenge of bridging the two cities. With Tijuana's lack of history as a team sports town, and San Diego's history as a fickle sports town for Major League Baseball's Padres and the NFL's Chargers (and previously, the NBA's Clippers), Club Tijuana are laying the groundwork for long-term support from the area, on both sides of the border, by reaching out to American fans, establishing an official website and Twitter account in English, and setting up academy teams in Southern California.
It is, in some senses, the club's only choice. The team's has natural disadvantages—its isolation from the rest of Mexico and the sparse population of Baja California beyond Tijuana—so it has to reach out to American audiences in a way that is unprecedented among Liga MX teams. That's why the club's brain trust made the decision to communicate officially in both Spanish and English. It was an acknowledgment that first, not all Latinos spoke Spanish or used it as their primary language, and second, there were a lot of non-Latino soccer fans in San Diego who could become fans of the team.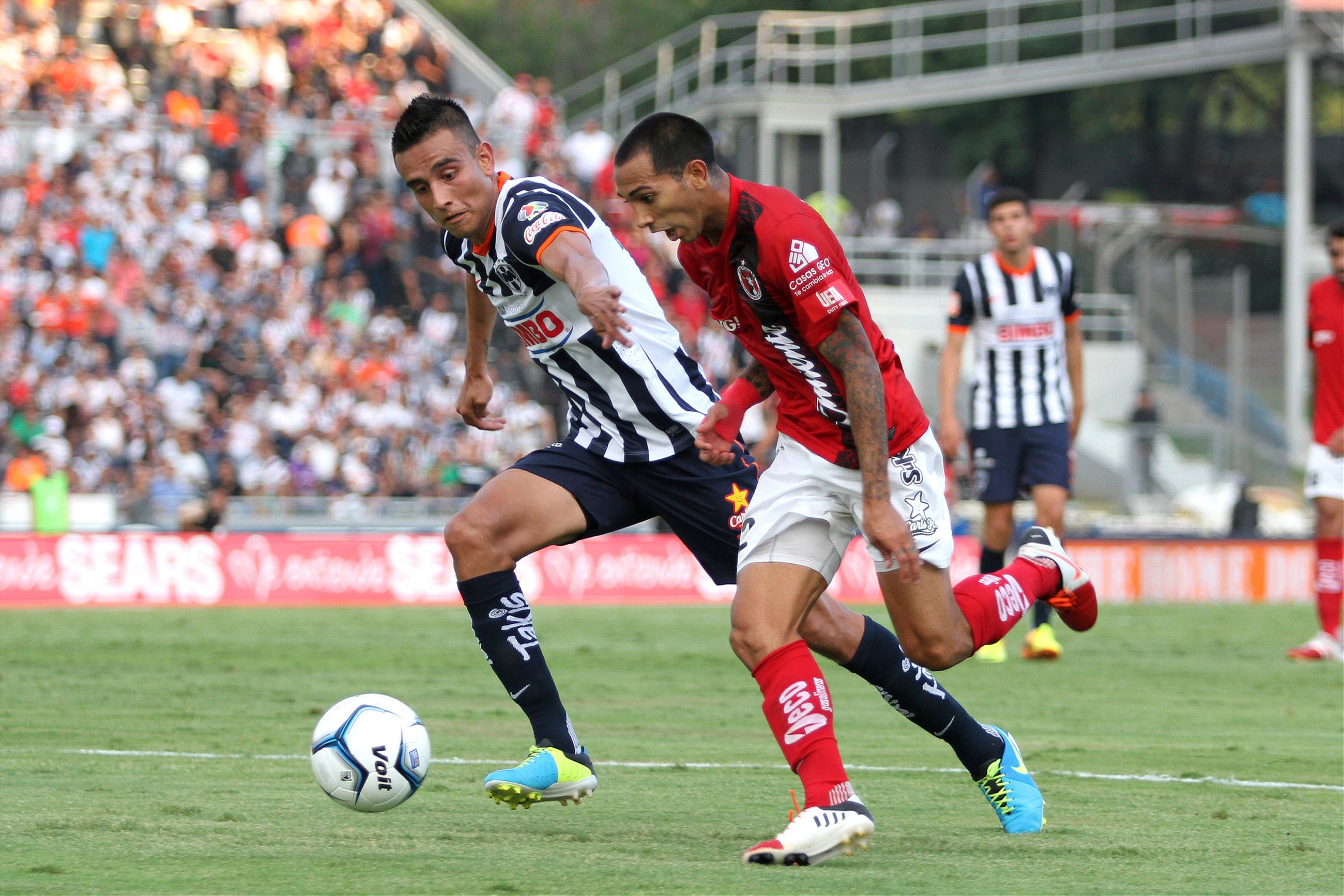 It didn't hurt that Club Tijuana was also clever in constructing its roster with a mix of Mexicans, Americans, and dual-nationality players.
"I think they've done a really good job up to now," says Jonny Rico, a journalist based in San Diego and Tijuana who covers Liga MX. "[Clubs in] the Mexican league can have up to five foreigners on their squads. And Xolos go after the Americans who have [dual] nationality, so they don't even count against the foreigner spots."
"The fact that they go out and get not just Americans but [USMNT players], that's a huge plus for them in trying to grab American fans."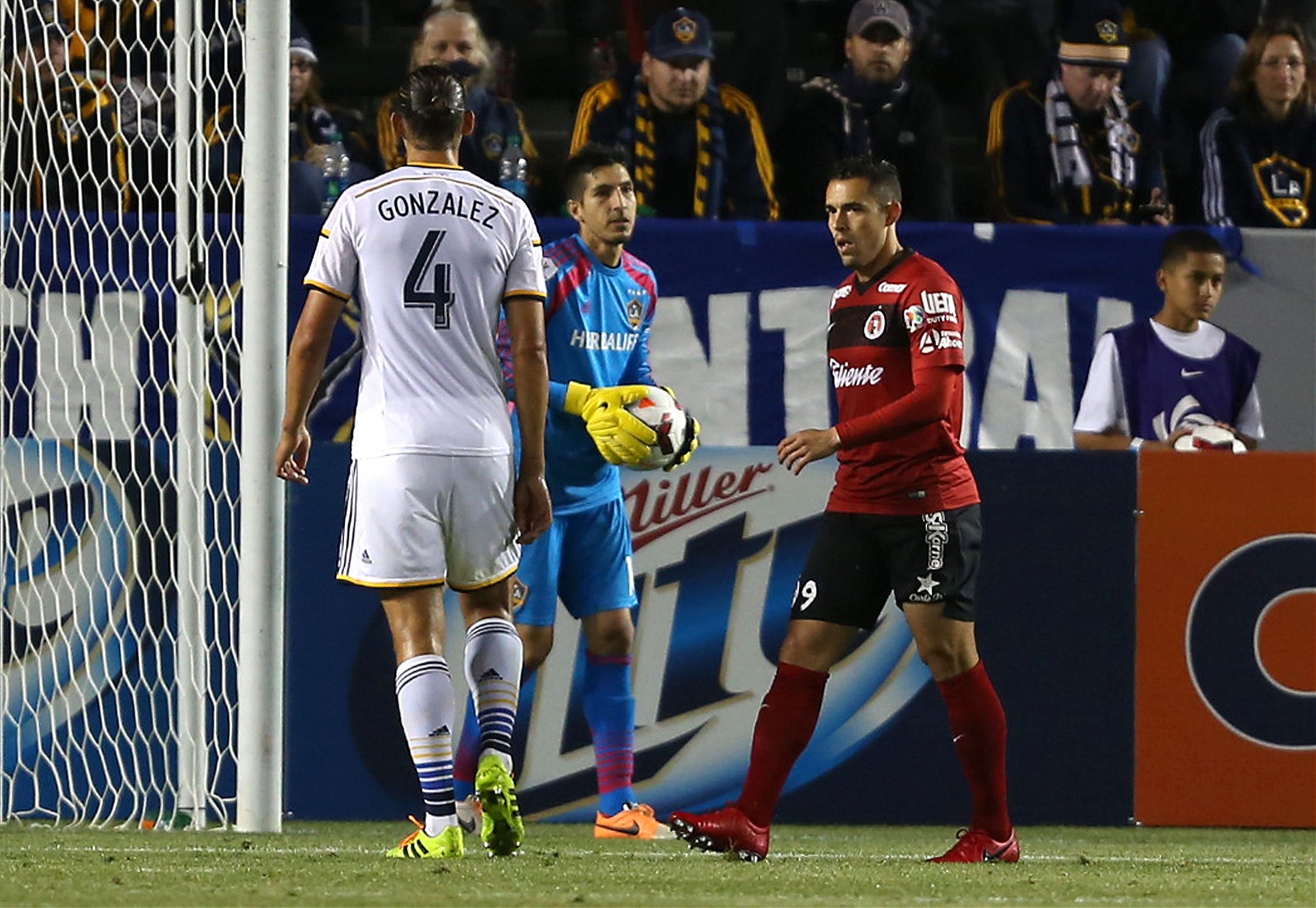 There is strong tradition of Americans rooting for teams abroad that boast U.S. national team players. In this case, recruiting the likes of Edgar Castillo, Herculez Gomez, and area native Joe Corona has helped Club Tijuana not only become the de facto local pro club for San Diego, but also become the Liga MX team of choice for plenty of Americans who are developing an interest in the league. Just as English clubs like Fulham and Everton built an American following through U.S. national team players, so too is Tijuana strengthening its ties with U.S. soccer fans.
"If you were to ask Americans who would they support in Mexico, a majority would say Tijuana," Rico says. " [Tijuana] have a lot of American players, they go after American players… And they know their own geography. They realize they're closer to the United States than they are to Mexico. That may sound funny, because they are in Mexico, [but] they are, in fact, more American than they are Mexican. And I think they've realized that and accepted it."
With their own outlet store, Club Tijuana have planted their flag, literally, on U.S. soil
Plaza Bonita is a mall in National City, CA, about ten miles from the U.S.-Mexico border. It's the home of the first official Liga MX team shop in the United States, a Club Tijuana store.
The move to establish an official store is as much symbolic as practical. Americans can buy official gear from the team directly on the American side, since local soccer stores previously struggled to keep Xolos apparel in stock. But with their own outlet, Club Tijuana have planted their flag, literally, on U.S. soil.
Adam Cornejo, once coached by Xolos forward Herculez Gomez, works at the Xolos store at Plaza Bonita. Like some San Diegans, Cornejo was drawn to Club Tijuana because of personal connections, and not just to Gomez.
"I grew up with Joe Corona," he says. "I grew up with him, I went to [San Diego State University] with him."
"And I remember him telling me in class he was going to try out for Tijuana, and that was going to be it. If he made it, he was going to leave school. He did, he started in the third division, made it up to the second division, and a few [seasons] later, was in the first division. So it kind of started with Joe Corona. I was backing him up as a friend, I back him up in whatever he does."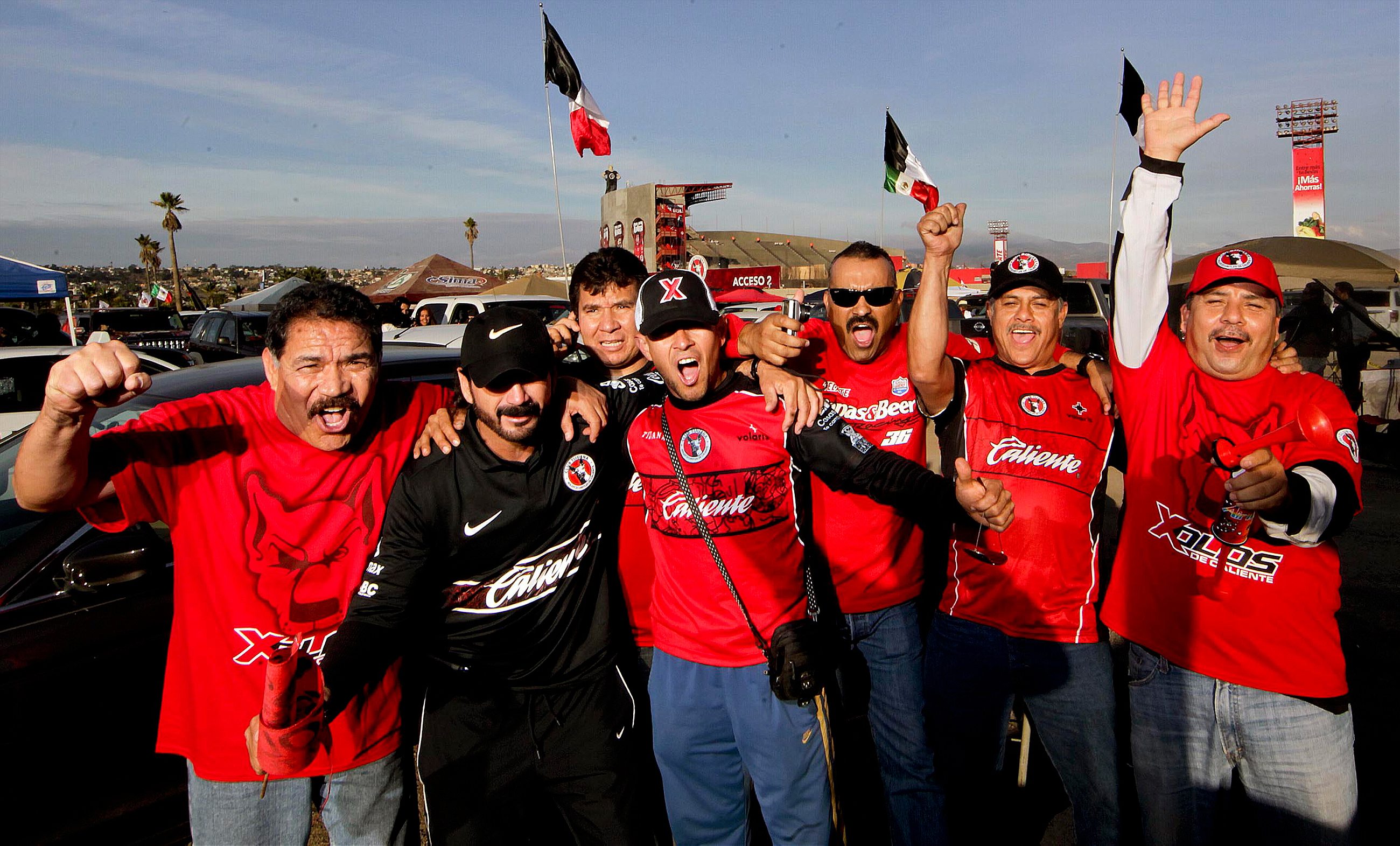 As for the fans who frequent the club shop, Cornejo says the busiest days, unsurprisingly, are those when Xolos are playing at home.
"The American fans, on this side of the border, stop here, grab their gear, and head down south to the game," he says.
Cornejo says that while the majority of American fans who frequent the shop are Latino, they do get a racially diverse clientele.
"I have a lot of Hispanic [customers], I have everything. I have Asian people going down there, I have blacks going down there. I have people coming from LA, or Sacramento making the biweekly trip down to TJ."
The general perception is that American fans of Xolos tend to be from the South Bay, the region of San Diego closest to the border, and the part of the county where Xolos stickers on cars are ubiquitous. But Cornejo asserts that many of the shop's patrons in fact came from northern reaches of the region, including some of the wealthier neighborhoods and suburbs of San Diego.
"A lot of people come from the north. From Del Mar, mostly on the other side of [Interstate] 8, a majority of the people I talk to I'd say, because I see a lot of [LA] Galaxy fans, believe it or not. Coming from LA, or North [San Diego] County, Surf Soccer Club, all those [youth] clubs up there that want to see professional matches."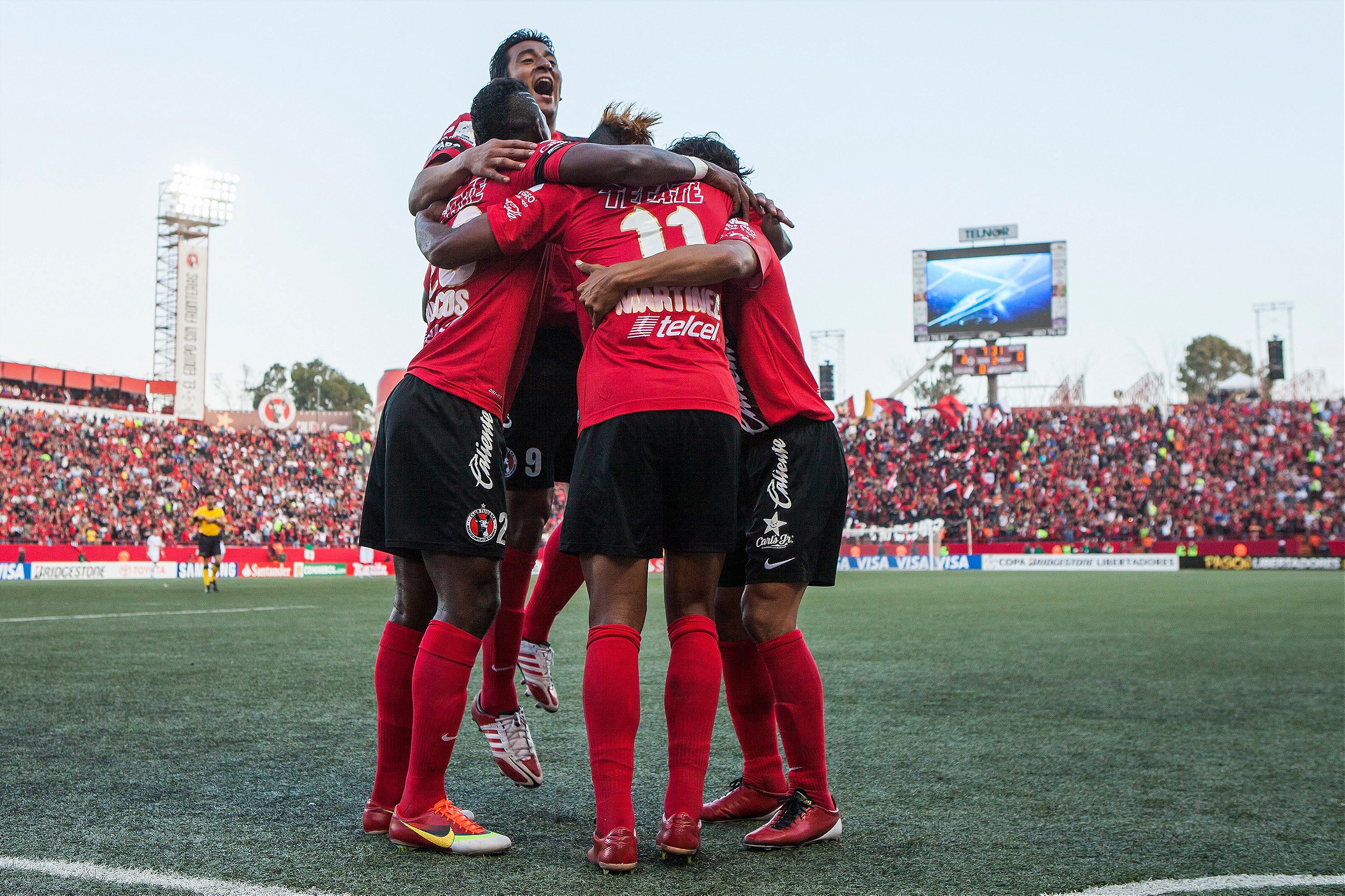 Kim Tate, a freelance writer who covers Club Tijuana and Liga MX, says that youth clubs are a major driver of interest in Xolos. "San Diego is the number one youth soccer market in the country. There's more youth soccer players here than anywhere else. They have to look up to something, to look up to somebody."
And so Club Tijuana has been aggressive in developing academy programs in Southern California. With teams established in Chula Vista, near the border, Temecula, in the northern reaches of San Diego County, and even in Ventura County, north of Los Angeles, the club is mining the area—long a fertile source of professional soccer players in the United States—for talent.
No player embodies that borderland potential more than Corona. When the United States Men's National Team played a friendly against Guatemala in July 2013, their first game in San Diego since 2006, much of the attention was placed on the young midfielder. He was the hometown boy who had done good, a starter for Club Tijuana, who had been there for the team's rapid climb to prominence. After being courted by both Mexico and the U.S. to play internationally, Corona chose to play for the U.S..
Nights like those in San Diego, when the U.S. crushed Guatemala 6-0, likely validated Corona's decision. Getting his first start for the USMNT, Corona was asked to speak to the crowd after a training session open to the public the day before the game. A roar went through those in attendance when Corona got on the microphone, thanking the fans for the support. A Mexican American, comfortable in both Mexico and the United States, he plays for the U.S. National Team, but—crucially—he makes his living in Tijuana.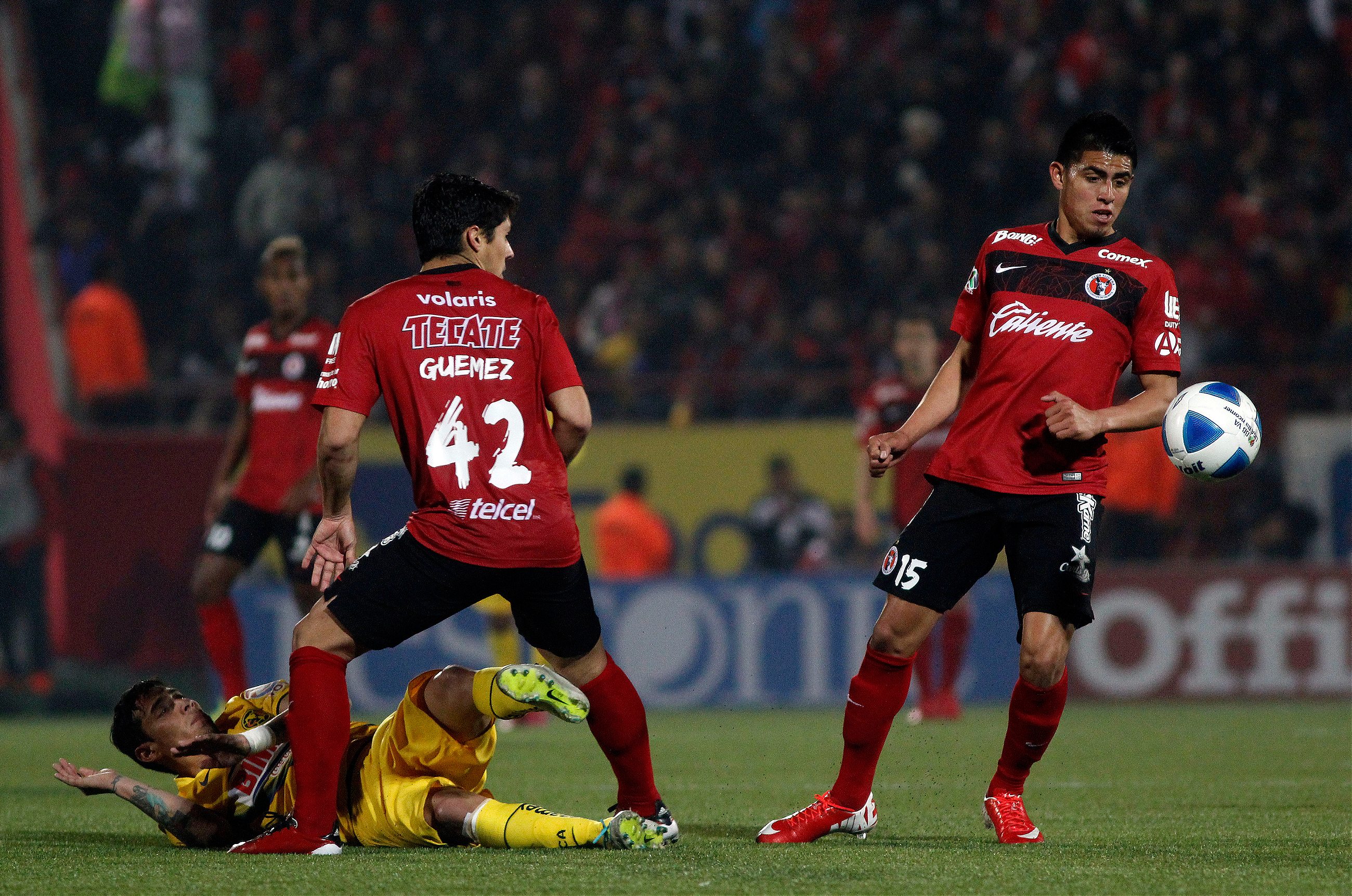 Life on the field has gotten tougher for Xolos since their euphoric start. Since the title in 2012, Tijuana have missed out on the Liga MX playoffs some seasons (though they snuck into qualifying for the postseason in the most recent season while playing in the regional competitions). They have also switched coaches twice after the departure of title-winning manager Antonio Mohamed.
But the club is taking the long view. If the roots they're laying down on both sides of the border take hold, the idea of Tijuana as the "city of tomorrow"—at least when it comes to soccer—will be no joke.
[Top image courtesy of Ligraficamx. Follow them on Twitter @ligraficamx or find more Xolos artwork on their Pinterest page.