The Saffron Tales author Yasmin Khan shares her sharpest food, drink, and travel wisdom.


Come! Iran is safe for tourists to visit. Iranians are some of the friendliest and most hospitable people in the world. English is widely spoken, crime rates are low, and locals will go out of their way to help you. When I traveled through Iran with photographer Shahrzad Darafsheh, collecting stories and recipes for my book The Saffron Tales, many Iranians told me they wished more people would visit to see how different the country is from how it is depicted in the media. So seriously, relax. Iran is awesome, and you're going to have an amazing time.

Plan ahead for red tape. Get your paperwork in early. Citizens of most countries can get a visa on arrival in Iran, but if you are a U.S. or U.K. citizen, the most laborious part of your trip is probably going to be getting your visa. The bureaucracy can be dumbfounding and due to Iran's, let's say, fluid relationship with the West, the rules of the game keep changing. Give yourself at least three months to get your visa—more if you are a U.S. citizen—and hire an agency to apply for you. It's worth the money to have a company go through the logistics on your behalf so you can free up your time to learn a few important phrases in Farsi, such as "Een bah tahdig meeyaad?" (Does this come with tahdig?)

Brush up on your history. Iranians aren't Arabs, a fact that probably every person of Iranian descent you've ever met has made a point of telling you. Iran has its own culture, language, and religious theology that predates Islam by a couple of thousand years or so, and Iranians don't take well to being lumped in with their neighboring Arab brethren. For much of the last three millennia, Iran has been a formidable force in the world, with influential empires stretching across the East and West at many points in history. This has given Iranians a sense of cultural superiority that even the French would be hard pressed to match. Knowing Iran's historic role in the world will give you a more nuanced understanding of its entrenched national pride, how the country works, and why Iranians are used to playing the long game in global politics.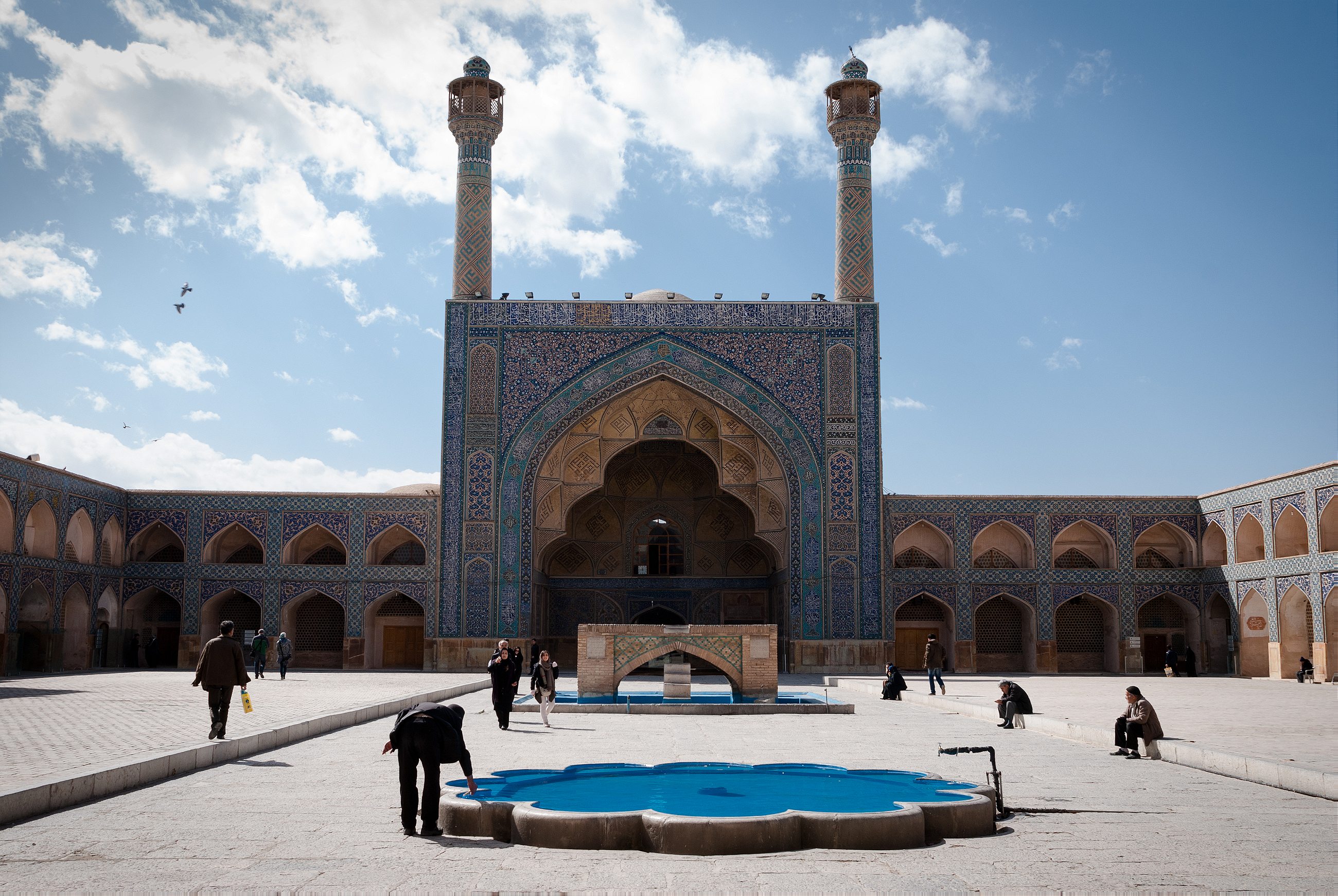 Bring cash. Lots of it. Because of U.S. and European Union economic sanctions against Iran, Western debit or credit cards don't work there, so you can't get any money out of ATMs. It's also not possible to exchange money outside of the country, so you'll need to bring all the money for your trip in dollars, euros, or British pounds, and change it at the airport (the smartest option) or in hotels. Euros are the preferred currency for exchange.

Choose your season wisely. Iran might be a vast and diverse country, but one thing unites all the provinces: summer is fucking hot. Avoid it. Winter can also be challenging, with heavy snow often causing travel chaos in urban and rural areas, especially in the north, so plan your trips for April/May or October/November for optimal weather.

Take the bus. Iran is a massive country. Travelling between the major cities involves pounding some seriously long distances. While you might be tempted to jump on a flight, it isn't always the best option. Iranian planes are notoriously old, often subject to lengthy delays, and there are few amenities at airports. Travelling by bus can be much more comfortable, for a fraction of the price. Go for the high-end VIP buses, and you can get large, comfortable seats and delicious snacks along the way as you gaze out on Iran's scenic landscapes.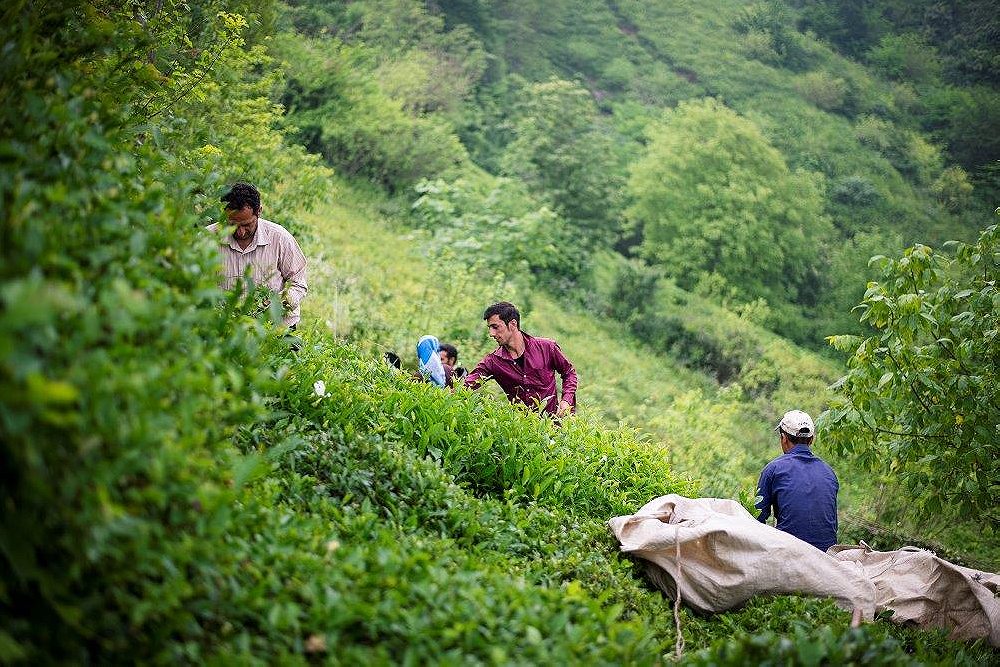 Go to Gilan. It's one of the most beautiful provinces in Iran, has the best food (a distinctive vegetable-focused regional cuisine) and the most progressive and fun-loving people. Full disclosure: my family is from Gilan, but I'd bet that most Iranians would agree with me. Gilan, a subtropical province in the north of country filled with rice paddies, tea plantations, and olive groves, is where Iranians go on holiday. The cuisine of Gilan is as green as its landscapes, packed with copious amounts of fresh herbs such as dill, chives, cilantro, parsley, and mint, which are used by the pound for stews and soups. Base yourself in the capital city of Rasht. From there, you can make day trips to the coast or the mountains and visit its famous food market, packed with local specialties such as cured fish roe, pickled garlic, and smoked rice.

Have a cuppa. Tea is the national drink of Iran. People drink it countless times a day, and it's always served black, in small, clear glasses. Iranian tea is light and delicate, somewhat akin to Darjeeling, and they drink it by dipping sugar cubes into it, or by stirring a crystallized saffron sugar stick around the cup to sweeten it.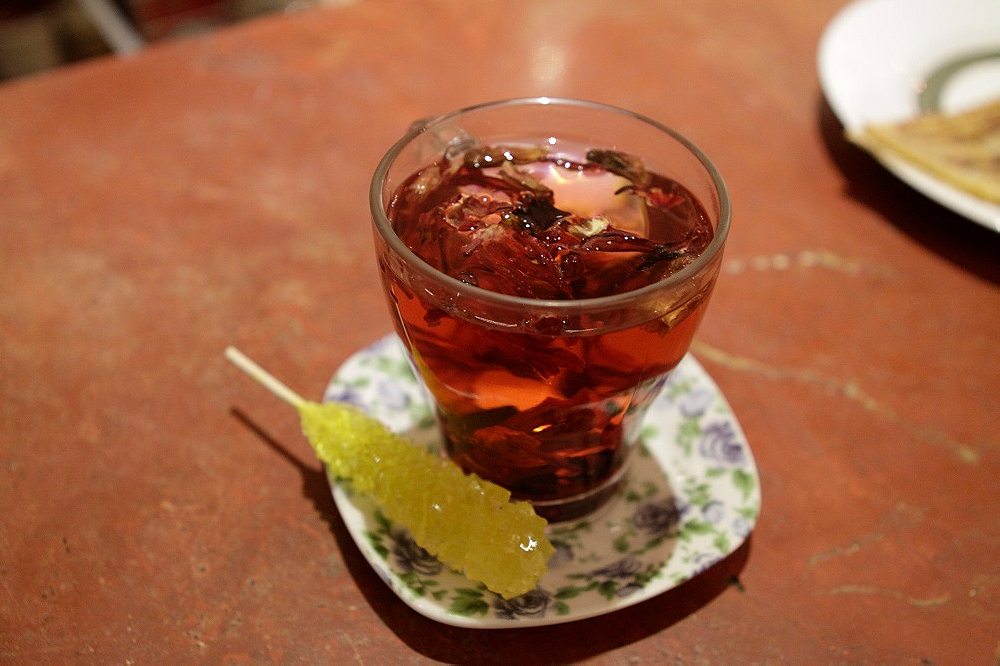 Pucker up and embrace the sour. One of the most distinctive features of Iranian cuisine is its emphasis on (and appreciation of) all things sour. Tangy fruit such as pomegranates, plums, greengages, sour cherries, and apricots are salted, dried, and pounded into flat fruit-leathers or cooked down into pastes or molasses to flavor soups and stews. Lemon juice, lime juice, and verjuice are all used to sharpen savory dishes, along with the bitter and piquant juice of Seville oranges (which are native to Iran's northern region). In fact, when my sister and I were little, we loved the sour taste so much we would sometimes just cut up lemons, dose them with salt, and eat them as an afternoon snack. More palatable to most tastes, perhaps, will be the tangy fruit such as sour cherries, cornelian cherries, kiwis, and sour plums that Iranians sprinkle with salt and golpar (an aromatic, slightly bitter spice), and eat by the pound.

Tuck into some tahchin. You may have heard of tahdig, the crunchy layer of rice that forms at the bottom of the rice pot that Iranians prize as a delicacy. But now, let me introduce to tahchin—the love child of tahdig and meat pie. That's right. Tahchin is a saffron-infused savory rice cake that is a regional specialty from Shiraz. Juicy pieces of lamb or chicken are slow-cooked with aromatic spices and then sandwiched between two layers of yogurt rice, and baked until the exterior is crisp. Whenever you see it on a menu, order it, stat. My favorite place to eat it in Tehran is Bukhara restaurant.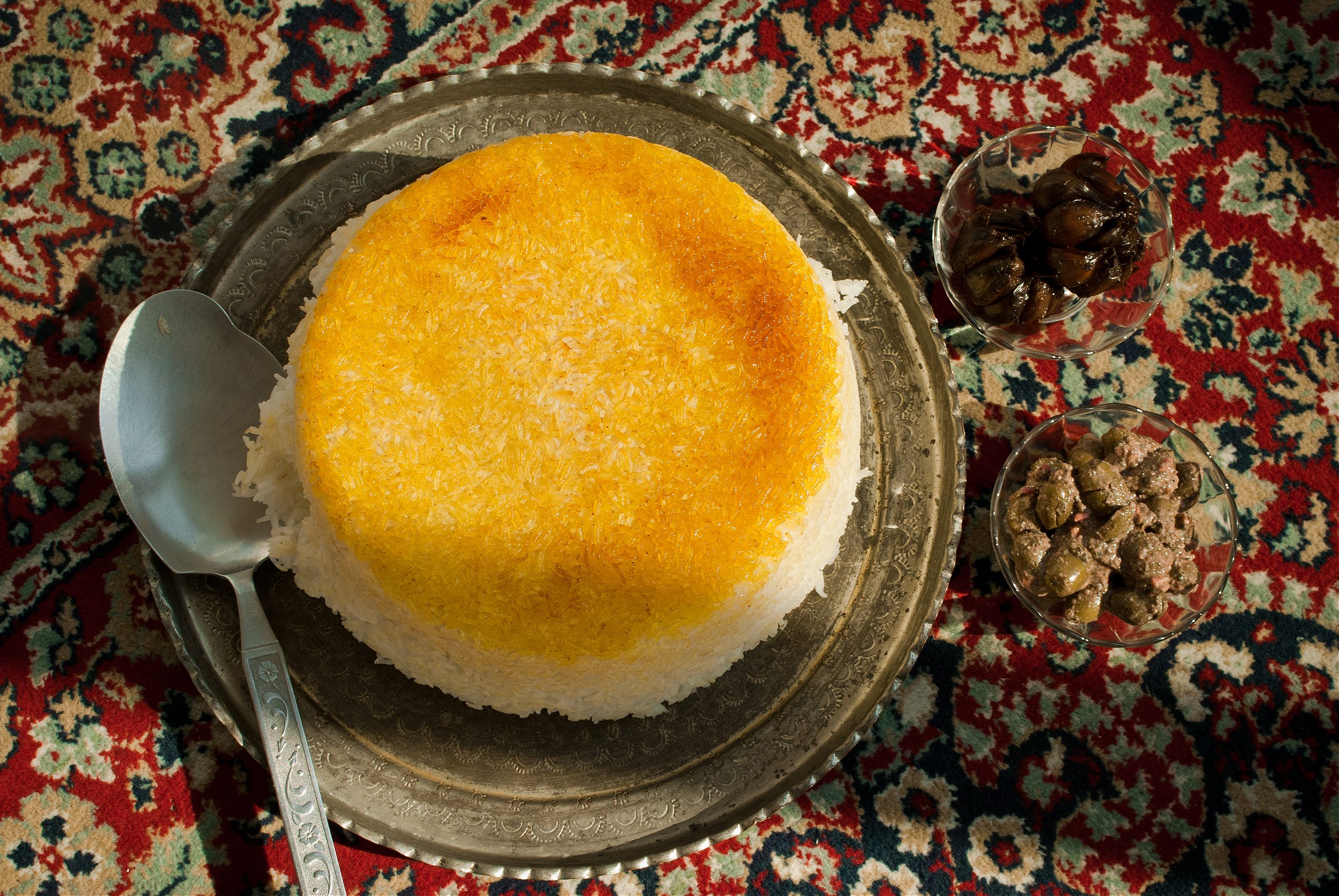 Eat ice cream every day. Ice-cream parlors light up the streets of Iranian cities at night as groups of young people and families gather around the rickety plastic tables outside, sampling the colorful array of iced treats. But there is really only one kind you need to eat when you are in Iran, and that is bastani sonnati—the stuff your dairy dreams are made of. It's a sweet saffron and rosewater-infused frozen custard, flecked with pistachios and thick slabs of clotted cream. You can eat it on its own, on a cone, sandwiched between two wafers, or served on top of a glass of fresh carrot juice as a float. Just make sure you eat it as frequently as possible.

Dress to impress (the mullahs). Since the 1979 Iranian revolution that led to the Islamic government taking power, Iran has had a de facto dress code on the streets which you'll have to follow. For men, it's simple: dress how you would at home, but with long trousers, never shorts. Women have to cover up more, wearing trousers and a long tunic, dress, or lightweight coat that covers your arms and comes down to your mid-thighs. Women also have to wear a headscarf or shawl to cover their hair, but this can be worn pretty loosely unless you are visiting religious sites.

Get tech-savvy. It might seem a bit strange that the president of Iran has over 700,000 Twitter followers while Twitter is banned in Iran—along with Facebook, YouTube, and most foreign news sites such as the BBC and the New York Times. Iranians get around this by installing a VPN (Virtual Private Network) and using a proxy server for their phones and laptops. You can find VPNs on Google Chrome and any mobile phone shop in Iran will be able to advise you on how to install one on your phone. Because it's likely the mobile phone provider in your home country will not cover Iran, take an unlocked phone with you and pick up a local SIM when you land at Tehran's airport. Irancell has the best LTE/4G coverage and you can get a decent data/phone package with them. WhatsApp and Instagram aren't banned in Iran, though, so even if takes some time to get your VPN situation sorted, fear not, you can still communicate with folks back home and Insta-story the shit out of your trip.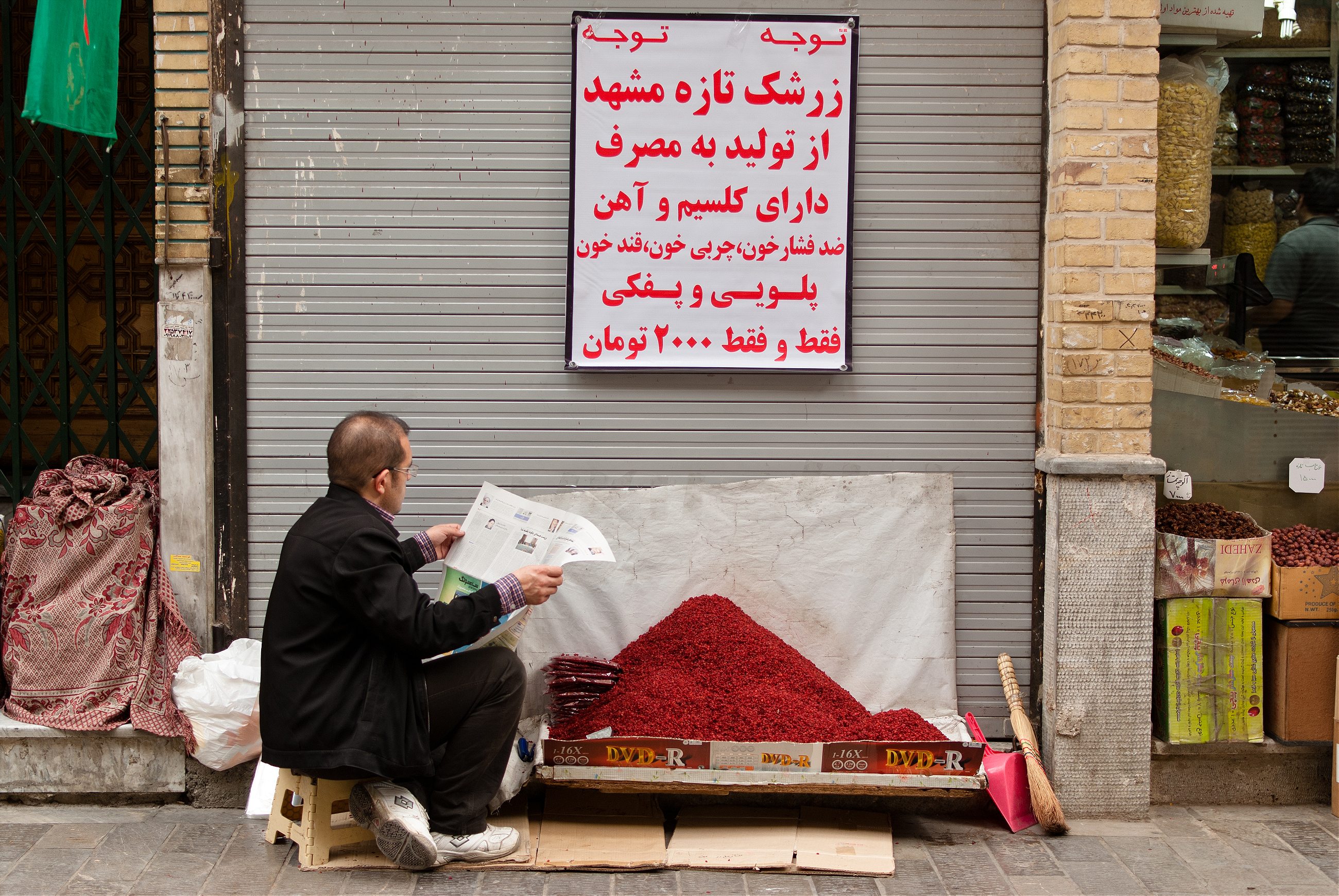 Take a moment to greet people. Hellos and goodbyes can be drawn-out affairs in Iran, with an emphasis on courtesy and friendliness. Follow the Iranian lead and stand up when someone arrives or is leaving at event: it's a sign of respect. When greeting someone of the same gender as you, it's common to shake hands and do ruboosi, which means kissing each other on the cheek two to three times (this applies for both men and women). Since the revolution, people of the opposite sex don't tend to do ruboosi in public unless they are related, but at home, anything goes. You can also play it safe and simply shake hands when greeting someone, or alternatively, place your right hand over your heart, smile and do a slight bow. The latter is your best bet with someone of the opposite sex whom you don't know.

Careful with those hand gestures. Iranians are passionate and expressive creatures, so don't be too concerned if you see a group of people gesticulating wildly and animatedly talking over each other in raised voices—they're probably just discussing where to eat lunch. Just don't use the international "thumbs up" hand signal to indicate 'good' or 'okay'; it's the Iranian equivalent of flipping the bird.

Visit someone in their home. There are few places in the world where there is more of a divide between public and private life than in Iran. As soon as you enter Iranian people's homes, the mandatory headscarves come off, men and women openly mix, and most importantly for you, the most exquisite meals are enjoyed. Iranians don't have a culture of eating out, which means that while Iranian cuisine is one of the most sophisticated in the world, tourists often won't discover this by doing the rounds in Iranian restaurants. But fear not, pretty much every foreigner who visits Iran will be invited to someone's home, and don't be surprised if you get an invitation from a random stranger you've met on the street; it's just what we do, we're friendly people. When you do go to someone's house for the first time, always bring a little gift with you—a box of sweets or a bunch of flowers will suffice.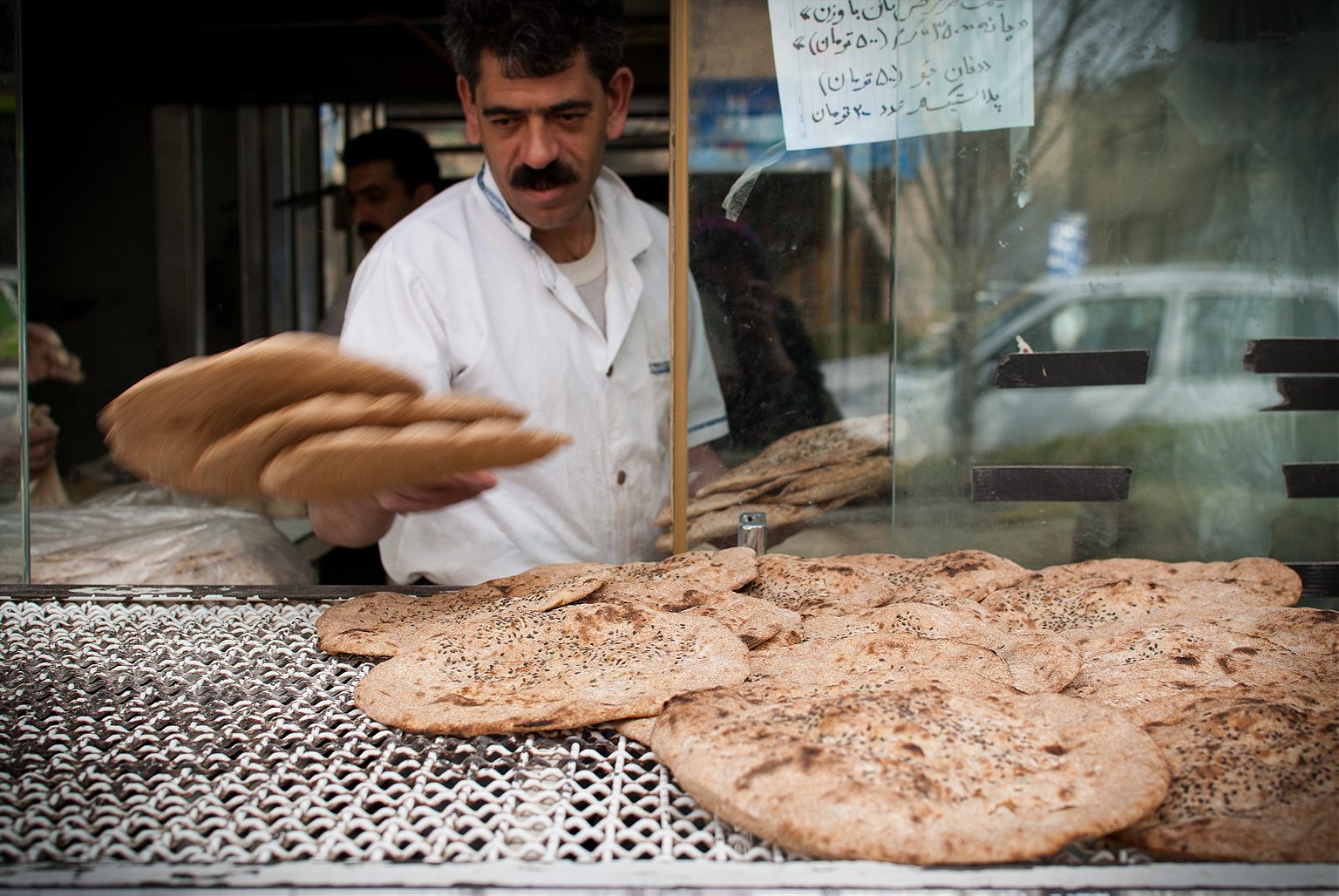 Take off your shoes. No one in Iran wears shoes inside and whether you're staying at a fancy hotel, a small guesthouse, or someone's home, you'll be expected to take off your shoes when you enter rooms. Similarly, at restaurants with traditional seating, you'll be expected to take your shoes off before jumping onto the seats. While we're talking about feet, it's best not to point the soles of your feet at anyone either as, like in many Asian countries, the soles of the feet are considered dirty and it's a sign of disrespect.


Look all ways. Iran has one of the highest annual rates of car accidents in the world, and if all the speeding, swerving, and horn-beeping aren't enough to shatter your nerves, trying to cross the road can be truly terrifying. There are hardly any pedestrian crossings; if you want to cross, you need to just start walking, steely-eyed and confident. Don't even think about waiting for any of the cars to stop; they most probably won't do so until you are already halfway across the road. Alternatively, wait for an older Iranian lady to cross the road and walk beside her; these women are badass.


Find nature. Hiking in the Alborz Mountains; swimming in the waterfalls of Gilan; camping on the beach in Hormorzgan. Iran is a nature-lovers' paradise, and the most visually stunning parts of the country are outside the cities. Ask for seasonal recommendations based on the area you're visiting, then hire a taxi driver for the whole day and explore the country's incredible landscapes.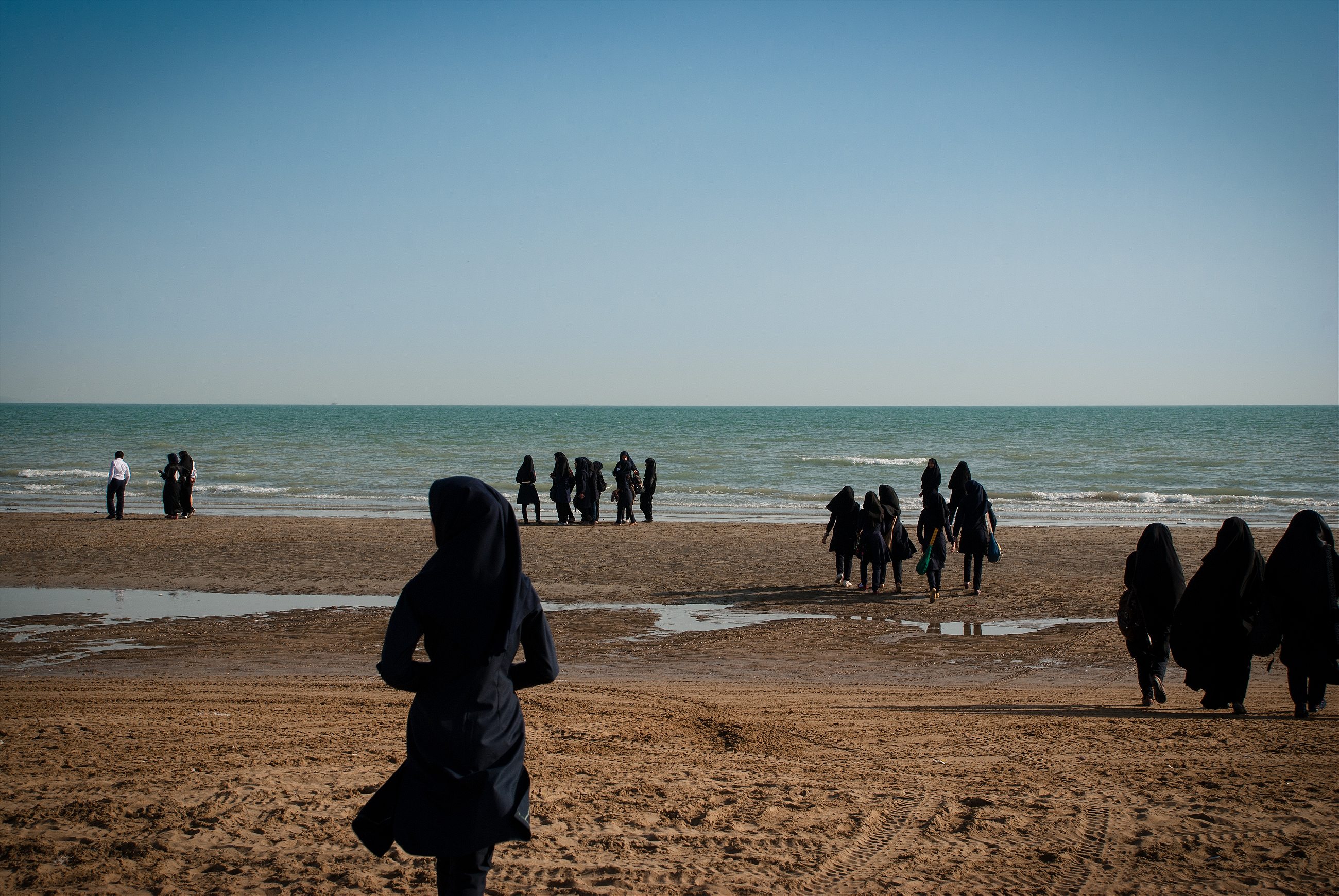 Learn some choice Farsi phrases. As well as the customary salaam (hello) and merci (thank you), learning a few colloquialisms will win you favor with the locals. Daste-e shomah dardnakoneh is a good one to know; it's a way of thanking someone for handing you something—food, drinks, gifts, etc. Also useful is Khasteh nabaashee, a phrase that, literally translated, means "I hope you are not tired" but is employed many, many, times a day when someone has gone to some effort, such as driving somewhere, cooking dinner, or coming in from work. Calling King Salman of Saudi Arabia pedar sag probably wouldn't go amiss either. (It's the Farsi equivalent of SOB.)


Sleep off your feast. Iranians enjoy their main meal of the day at lunchtime, when they gather with family or friends and feast on slow-cooked stews known as khoresht and elaborate rice dishes layered with legumes, herbs, or dried fruits and meat. Accompaniments to lunch include salads, yogurts, pickles, bread, and perhaps a platter of fresh herbs. So it's going to be of no surprise to you that after all that feasting, the nation takes a little siesta. Most shops close between 1 p.m. and 4 p.m., and it's best to avoid the heat of the afternoon sun, so do as the Iranians do and have a little afternoon nap. There are many reasons Iran has been home to one of the most influential civilizations in the world for thousands of years; getting some afternoon shut-eye is just one them.
Shahrzad Darafsheh is a photographer based in Tehran.