Ten bites of survival intel for a trip to the Rainbow Nation


This country is complicated. Not like Manhattan is complicated or like calculus is complicated, but like humans are complicated. The country wrestles not just with a staggeringly diverse population representing a cacophonous mix of cultures, but also with a history loaded with all matters of tragedy and injustice, redemption and resentment. Every point has a counterpoint, every opinion has its opposite waiting for you at the other side of the street. The Oscar Pistorius murder case is a fair reflection of just how murky things still are there: depending on whom you talk to, it's either a case of violence against women or a symptom of the well-armed paranoia of the rich elite, or perhaps just a simple human tragedy. Serve up strong opinions of your own to locals about what is really happening in South Africa and you're likely to just show how little you know. And besides, South Africa is so much more than the Pistorius drama, or crime, or anything else you might read in the headlines. The best thing we did as visitors was to just try to listen, on all levels, to what this incredible country was trying to tell us.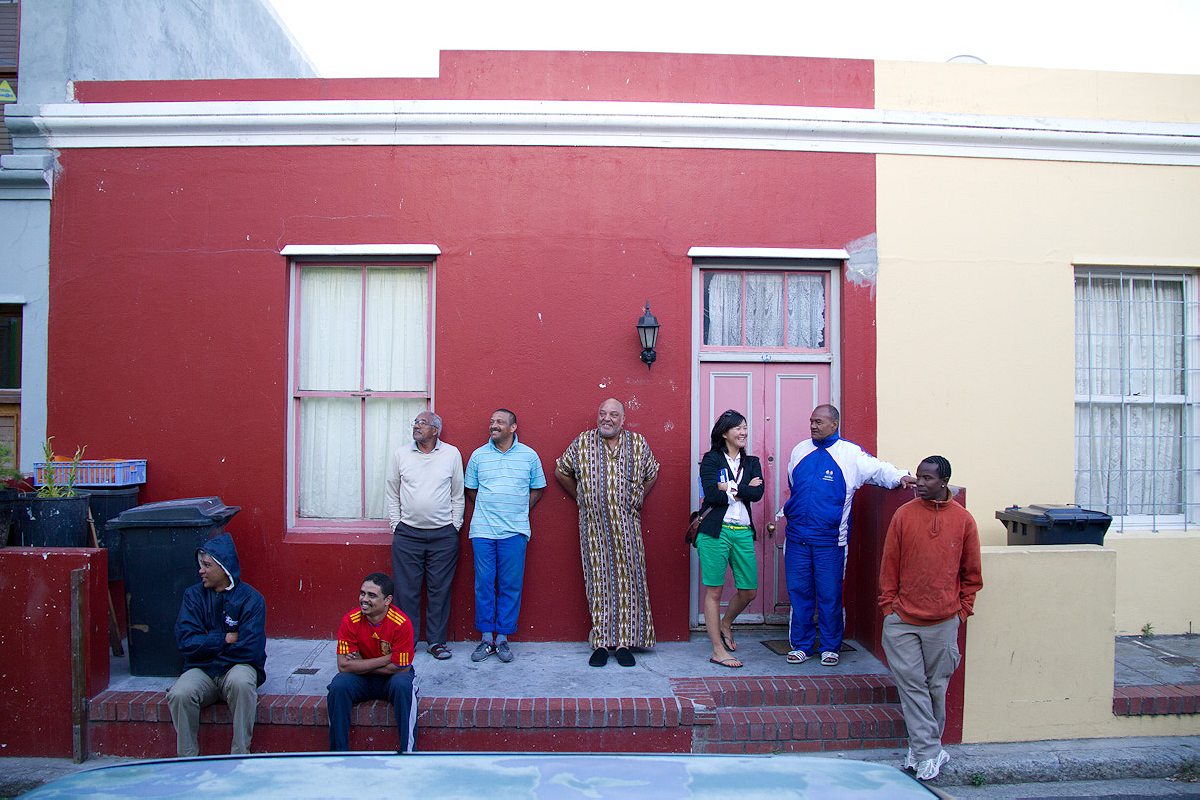 In Cape Town, set up shop in the Bo-Kaap. Yes, the neighborhood's raw beauty—the pastel-painted houses, the views across the city bowl to Devil's Peak—will win you over instantly. But it's the inimitable sense of community that makes this place hard to leave, a sense that endures despite rising house prices and the sudden arrival of tourists like us looking to soak up some of the good vibes. Stay for more than a few days and you'll soon find yourself talking to familiar faces on the streets, wandering into the corner store to pick up hot koeksisters (the warm, sugar-shellacked Cape Malay doughnut), shaking hands with neighbors curious to know what you're up to in their part of town. We found ourselves on the receiving end of an overwhelming act of generosity when a local family invited us and our friend, journalist Nastasya Tay, to a four-hour feast of lobster curry and lamb biryani.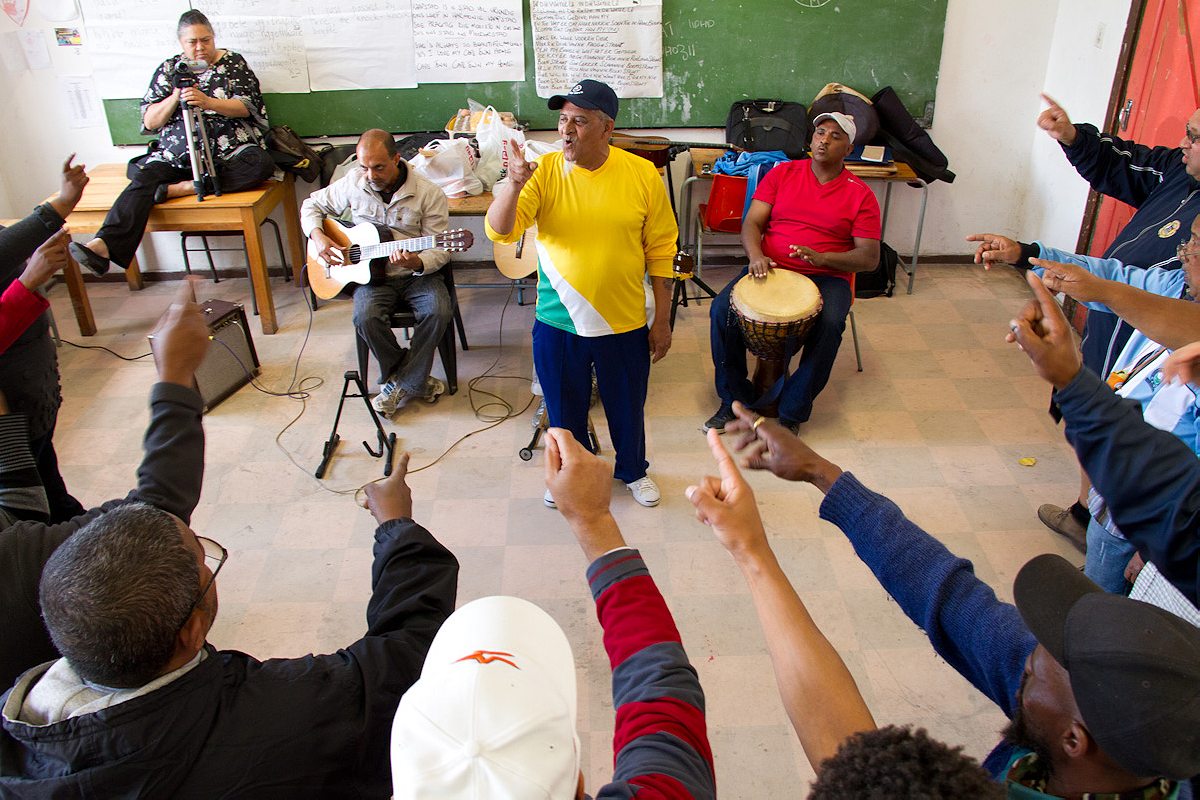 It's not just black and white. Understanding the racial vocabulary is an important first step in understanding South Africa. The country's ethnic breakdown looks like this: black (roughly 80 percent of the population), white (9 percent), Coloured (9 percent), and Asian (just north of 2 percent). Those terms don't just exist for demographic purposes; for better or worse, they become a very matter-of-fact form of identification in a country with a long-entrenched (and slowly shifting) racial hierarchy.
The term that jumps out, of course, is Coloured. It doesn't exactly sing to American ears, as it was a preferred racial term of the segregation era. But in South Africa, it refers to an entirely different ethnic group, a catch-all term for descendants of lighter-skinned native peoples, slaves imported from the Dutch East Indies (Malaysia but mostly Indonesia), and people with mixed European and African blood. Many people we met who technically qualify as Coloured didn't identify with that term, instead using "so-called Coloured", which seems like the best solution until they figure out a new term, or even if all those disparate groups should be lumped under one term at all.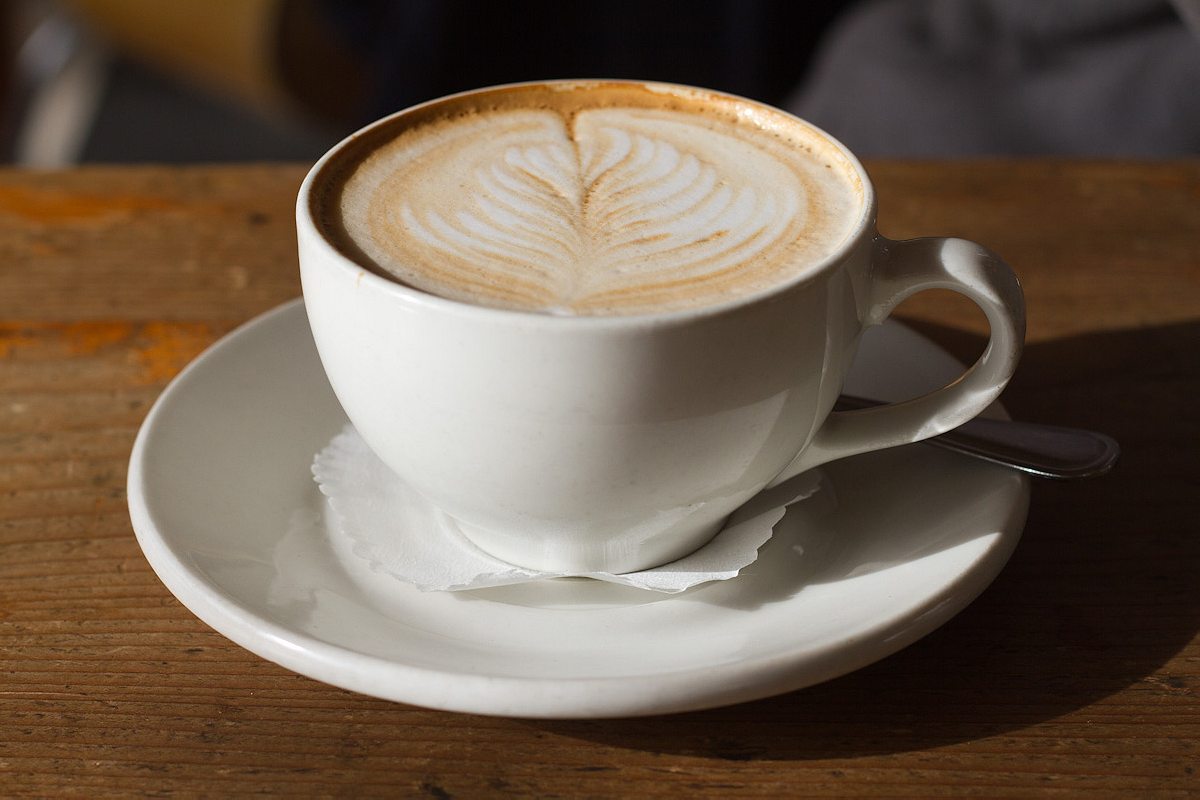 Make it a flat white. It's the drink of choice amongst South Africa's serious caffeine heads, and for good reason. It's like the lovechild of a macchiato and a latte, a perfect balance of dense, bitter espresso and a tight milky cap of what meticulous baristas call microfoam. It drinks like a velvet jacket soaked in espresso. In Cape Town, places like Jason's and Deluxe serve exceptional coffee, but we'll take ours from the Department of Coffee in Khayelitsha, an awesome and unlikely township coffeeshop where flat whites go for 8R, about half of what they cost in the City Bowl.

Learn donkeys of new words. South Africa has 11 official languages, a head-spinning mix of European and tribal dialects that span the entire spectrum of human tonal capability. They also contribute a rich stew of slang that permeates all of South Africa, regardless of mother tongue. Here's a quick primer on some of the most useful words:
Ag (a-ch): The South African equivalent of a Homer Simpson d'oh!
Braai: barbecue or grill, both as noun and verb. Jason's having a braai over at his place. Yep, he's going to braai up some lovely springbok loins.
Bra/bru: Terms of basic male endearment, along the lines of brother or dude.
Donkeys: lots or loads
Howzit? How's it going, contracted. The standard greeting throughout South Africa, and the easiest and most immediate way to demonstrate that you're paying attention. The Coloured variation is Hoeziet (who-zeet)
Just now: Maybe in five minutes, maybe in a couple days. "I'll be over just now."
Lekker: Cool! Nice! Great! All of the above, used with amazing frequency to describe everything from an astounding rugby play to a plan to get wasted and watch
Robot: traffic light
Stompie: cigarette butt
Yebo: Yes in Zulu, but used colloquially by most everyone.
Smiley: It's not a state of being or an emoticon, but rather, a boiled sheep's head, a staple in the Xhosa diet. Or, as R&K contributor Michael Idov refers to them, little nightmares.

Pay the meter men. They're a ubiquitous force on the city streets of South Africa, waiting for you every time you open or close your car door. Some of those guys are official, others are not. Either way, a few rand will go a long way to making sure your wheels are in good hands while you're off drinking flat whites, buying spices and employing your list of South African slang. Our guy in the Bo Kaap, who liked to be called Car (actually short for Abubakr, his real name), not only cleaned and kept watch over our rental, but also became a vital source of information during our time in the neighborhood. The informal economy is an important part of South African life; do what you can to help the hustle.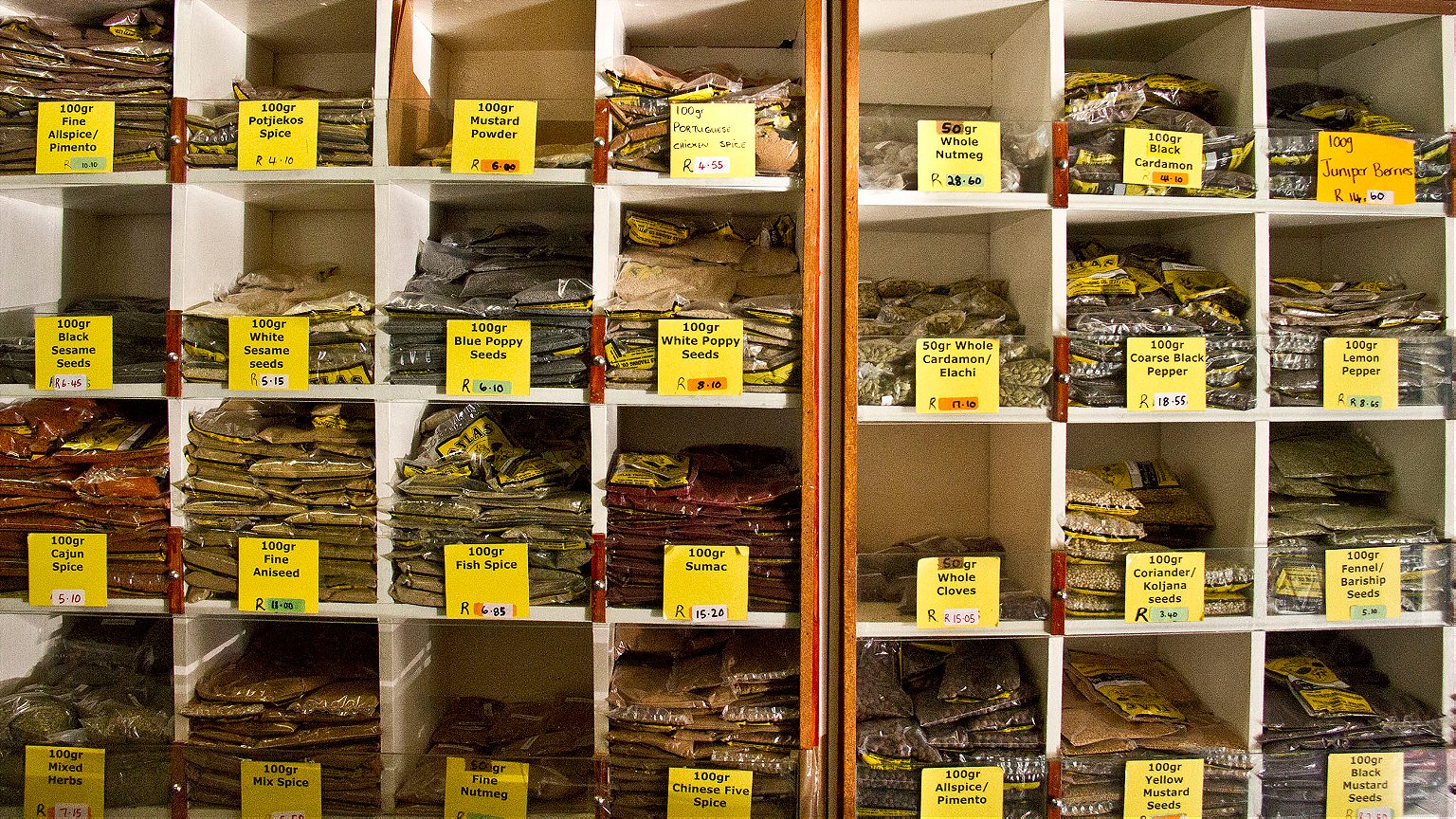 Take the spice route. The Cape Malays have created their own unique brand of cooking, one with influences that stretch from Amsterdam to New Delhi. The one common theme binding this culinary mash-up is the aggressive use of spices in most traditional dishes. Not so much heat, but warm, sweet and savory notes from spices like black mustard, cardamom and fenugreek, and blends like garam masala and curry powders. You can taste them in action at restaurants like Noon Gun or Biesmiellah, Bo Kaap staples serving up spice-driven dishes like bobotie and denning vleis. But the nerve center of the spice trade is the Atlas Trading Company, where the Ahmed family has been pushing seeds, powders, pods and for over five decades. Stop by and pick up their famous leaf masala, a pungent 12-spice blend that travels better than any souvenir you'll find elsewhere in town.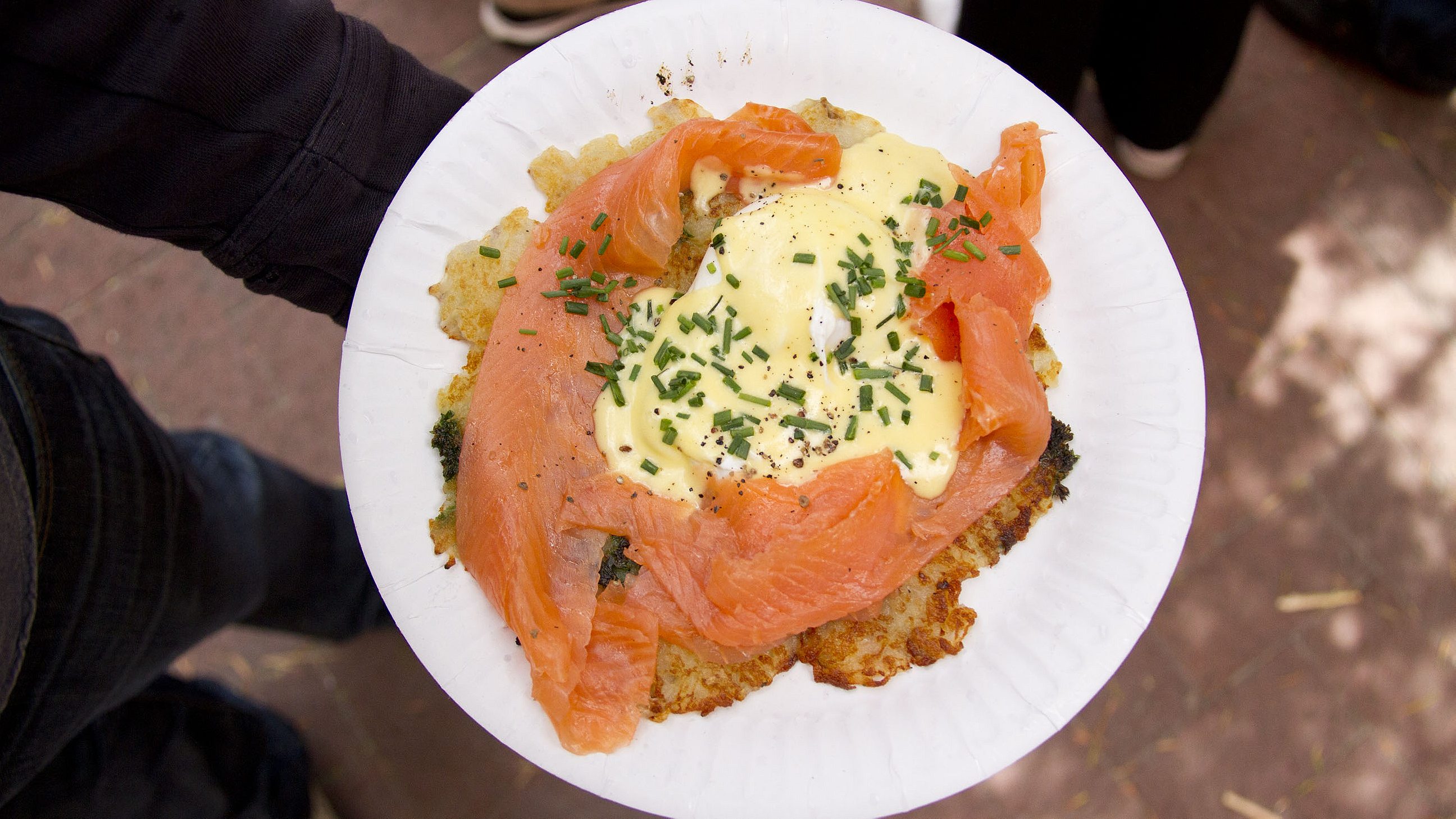 Burn off the hangover at a market. Neighbourgoods, found in the Old Biscuit Mill in shabby-chic Woodstock (with another branch in Johannesburg), gets the community market recipe just right: a few stands of high-quality fresh meat and produce, a battery of exceptional prepared food stalls, and a good measure of general revelry found in the form of live music and wine and cocktail dispensaries. Start with a flat white, move onto a piri piri-spiked bloody Mary, and eventually work your way up to the Test Kitchen's obscenely delicious take on eggs benedict: a crispy potato pancake topped with smoked salmon, a poached egg, and a golden blanket of hollandaise. Hangovers don't stand a chance against this market masterpiece.

How you spend your Rand matters. With massive strikes over wage issues and worker conditions crippling much of the Western Cape's agricultural economy over the past year, spending Rand in the right place can make a difference in the ongoing struggle to bridge the gaping wealth gap in the country. Perhaps the easiest way to do that is by being smart about the wine you drink while in the country (and, of course, while drinking South African wine anywhere). Widely-available wines from Thandi, Tukulu and Solms-Delta all fit the bill of wineries owned or operated, or at least profit-shared, by black or so-called Coloured workers, groups historically cut out of the wine profits enjoyed by white producers.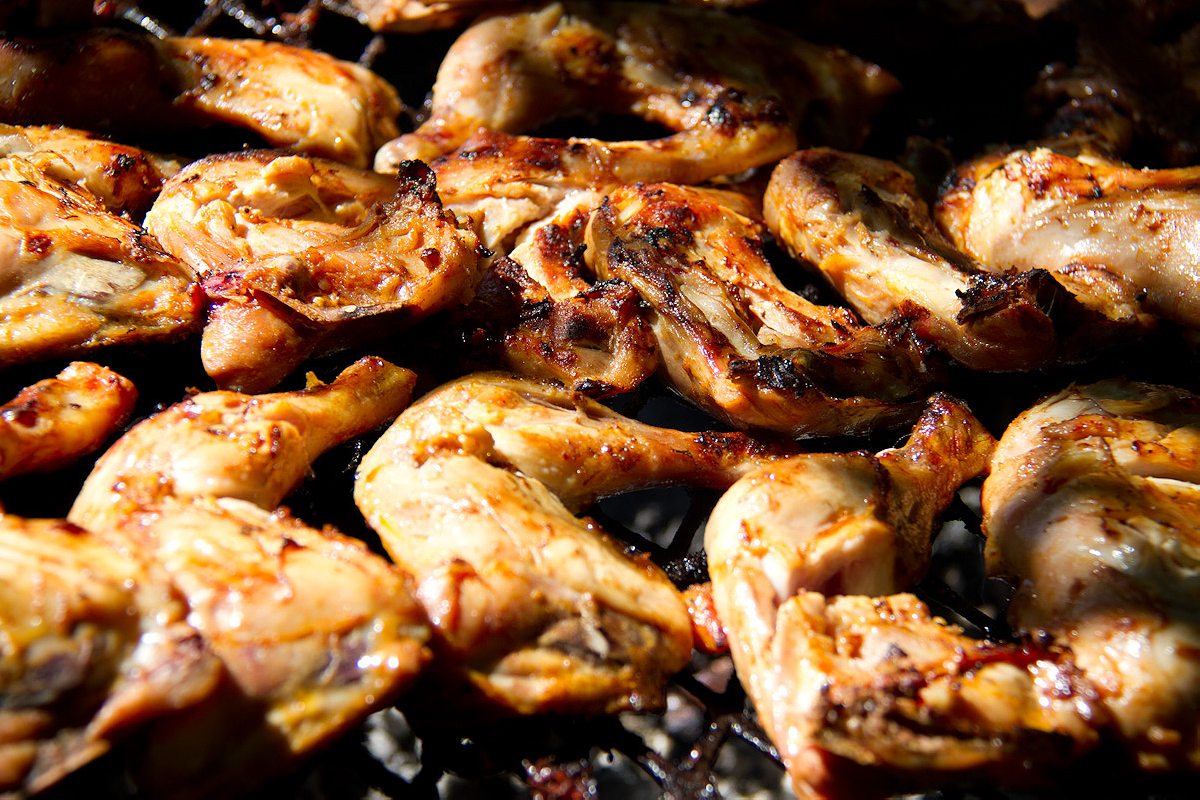 Beach + Braai = Happiness: South Africans' love of the open flame makes America's grill culture look downright quaint, and there's no better place to bask in its awesomeness than on a stretch of warm sand. Strandloper, an oceanside braai mecca 90 minutes east of Cape Town, is a BYO affair involving an unholy amount of food—something in the realm of 12 dishes trotted out over the course of three hours, everything from grilled bread to charred mackerel to lobster tails bathed in garlic butter. Bring beers and cold white wine and be prepared for copious amounts of sun, music and blackened sea creatures. At the end, there's coffee that's been cooked over the embers until it looks like demi glace, which you'll need in order to peel your bloated body off the beach and transport it, reluctantly, back to Cape Town.