Around the Western Cape in 42 dishes .
There is no easy way to describe the food of a country with a history as complicated as South Africa's. Take a stroll around the City Bowl in the heart of Cape Town and you can begin to get a sense of the incredible convergence of cultural and economic forces that influence the menu of the day: Cape Malay restaurants serving up the spice-inflected staples brought across the Indian Ocean during the days of slavery; tiny takeout stands dishing up starchy staples like pap and samp and beans for a few rands a plate; hipster burger joints flipping patties made from kudu, ostrich and grass-fed beef destined to be washed down with designer cocktails.
It might feel like a culinary identity crisis, until you consider that this enormous diversity, all there to be consumed within a few short city blocks, is what makes this country what it is.
We may not have sampled the whole of the Cape cornucopia, but we certainly put a good dent in it. We ate abalone wraps from a roadside stand run by an unemployed woman looking for a new path in life. We feasted on great mountains of grilled proteins (called braai in these parts) from a township institution with smoke and fire in its soul. We staggered through an awe-inspiring homemade feast with a Muslim family generous enough to invite two complete strangers into their home during a very special religious celebreation.
Here are 42 of the most interesting dishes we came across during our time in South Africa. And yet even after two weeks of prodigious consumption, no clear definition for South African food comes to mind. But that's exactly what makes this country so damn beautiful.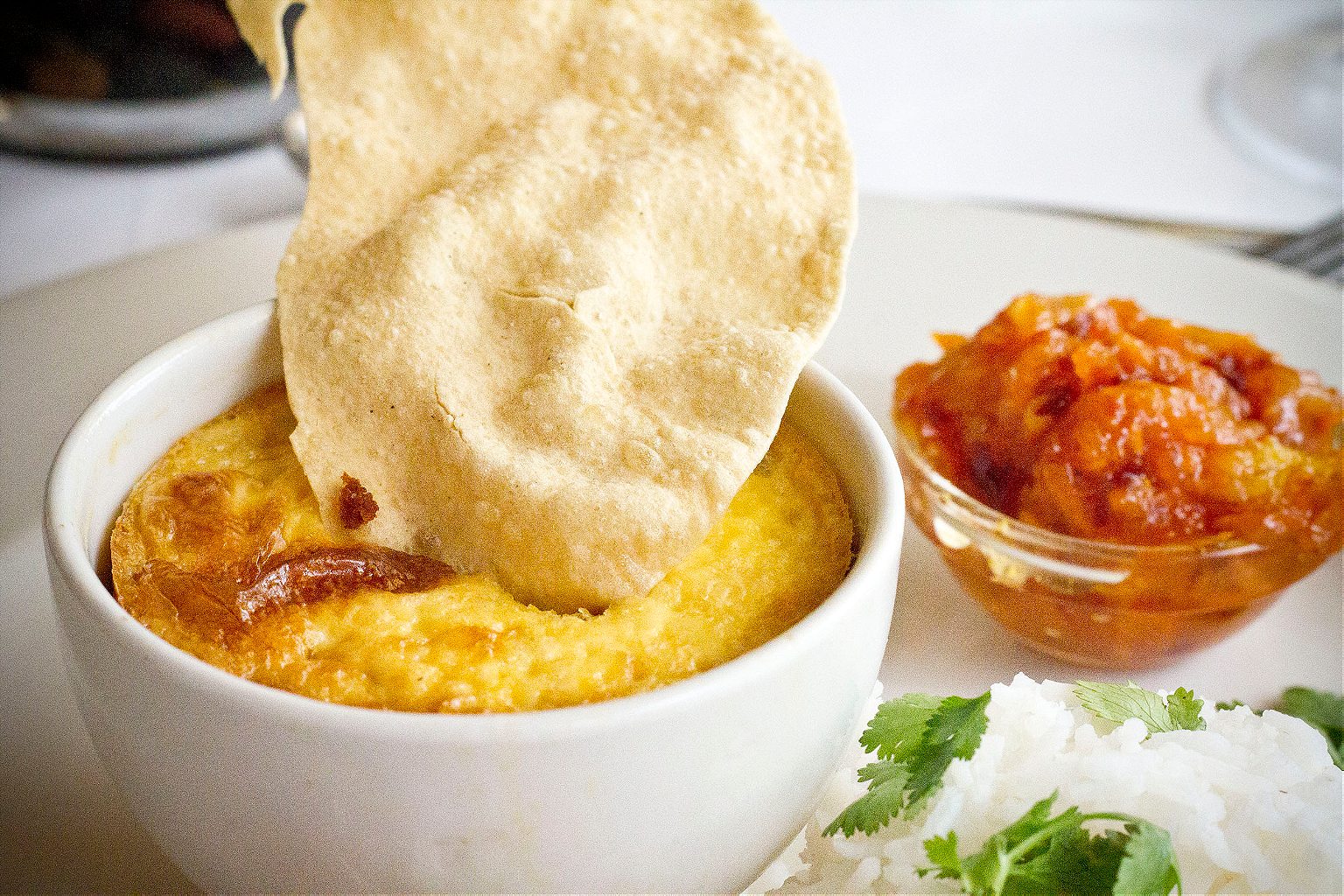 1. Bobotie, a savory-sweet mash-up of ground meat, spices and egg, the bedrock of Cape Malay cuisine
2. Aussies have vegemite, South Africans have Bovril
3. Crispy Malay-style fishcakes with spicy fruit chutney
4. Lightly smoked river trout with potato salad and raw onions
5. Parisian-style steak frites with melted butter from HQ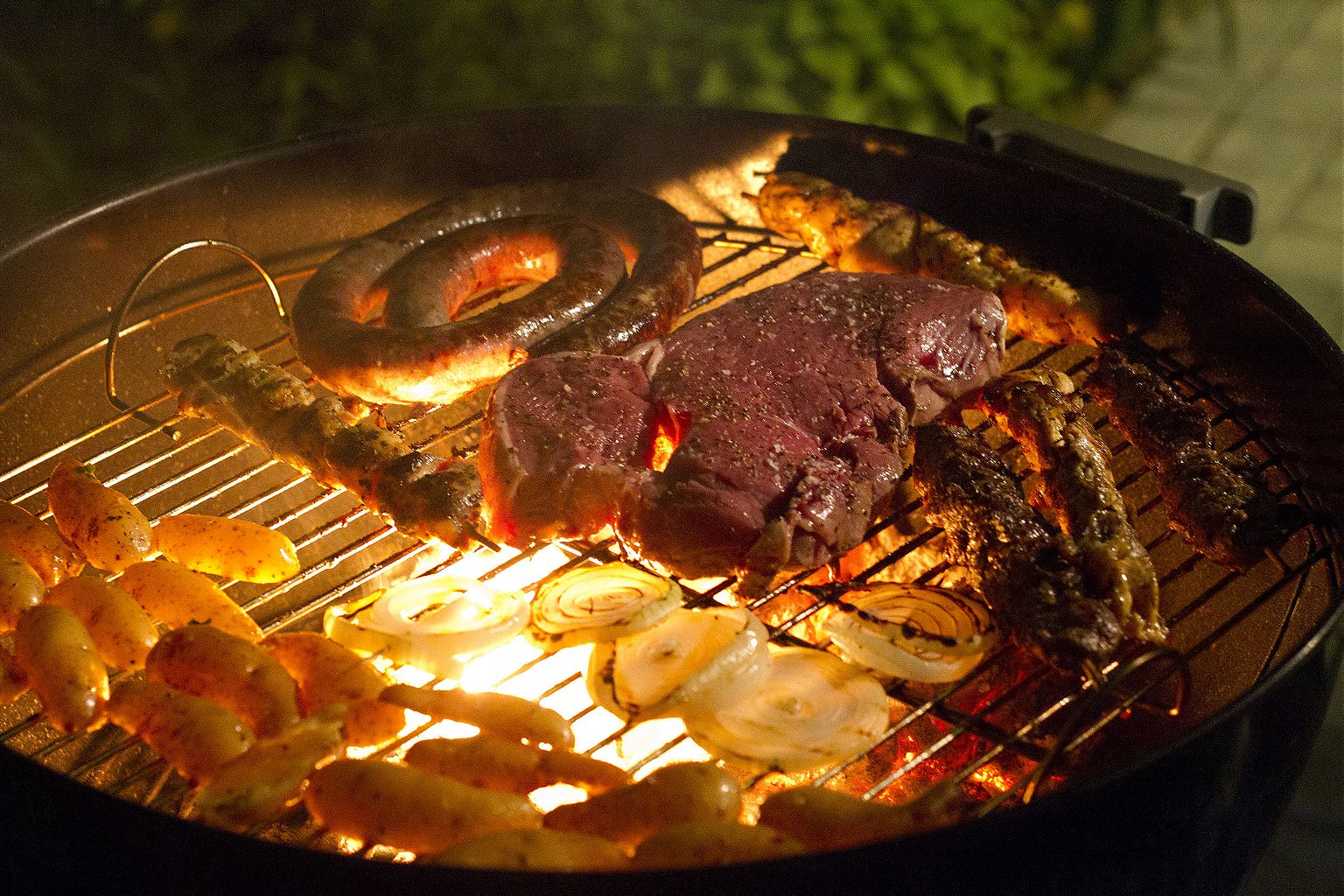 6. South Africans take their braai (barbecue) seriously. Here, your typical weekday backyard session
7. Sweet potato raviolo with brown butter and rosemary
8. Chicken braai in the Bo Kaap, center of Cape Malay culture
9. Bobotie from Biesmiellah, a Cape Malay institution
10. An ostrich burger with beet relish from Royale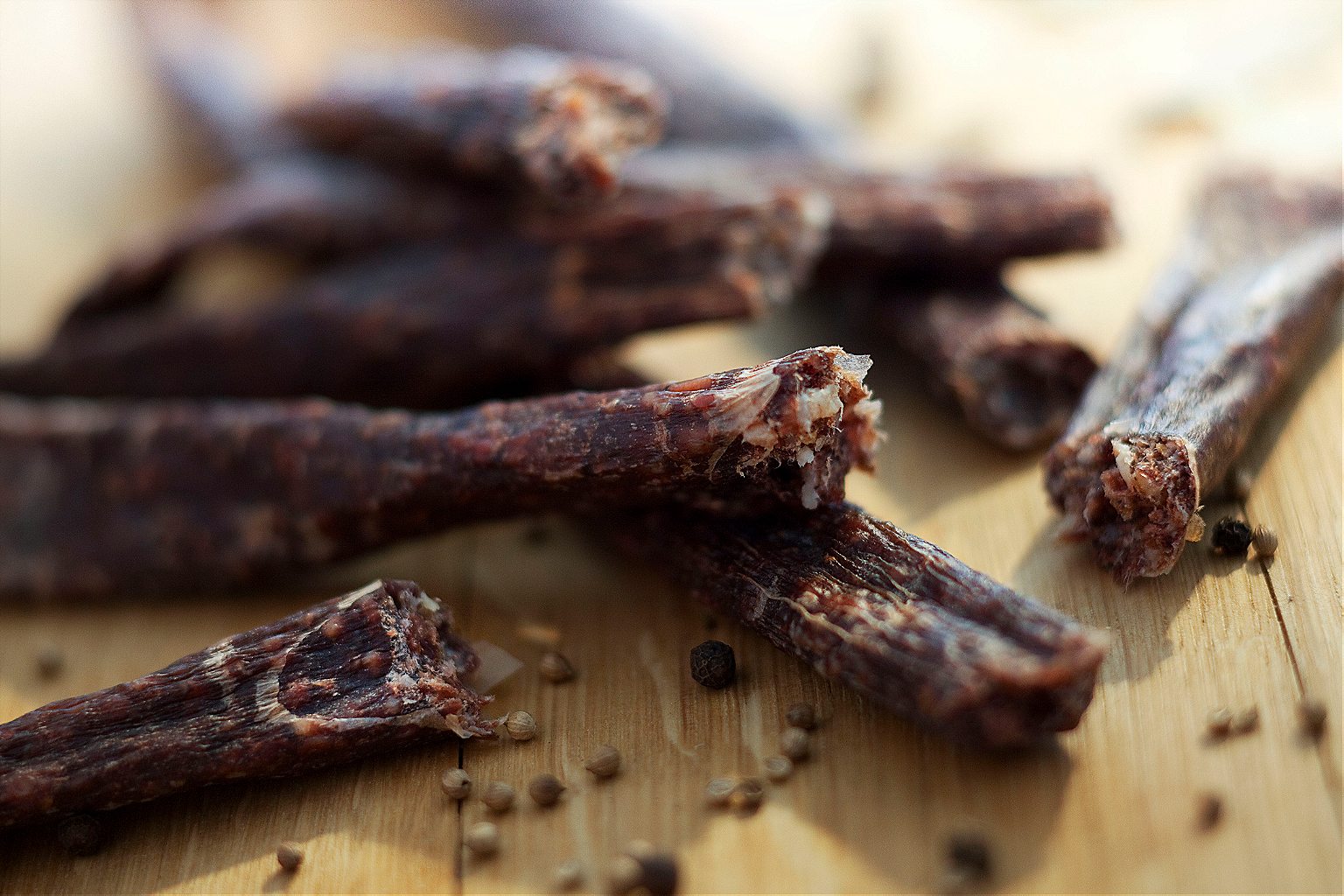 11. Droëwors: not beef jerky, but awfully close.
12. Lamb biryani
13. Lobster curry
14. Kassim's daughter's special chicken, consisting of potatoes, ketchup, chutney and "at least five or six other secret ingredients"
15. The Great Gatsby, a light snack of french fries, piri piri sauce and your choice of meat stuffed into a 12-inch roll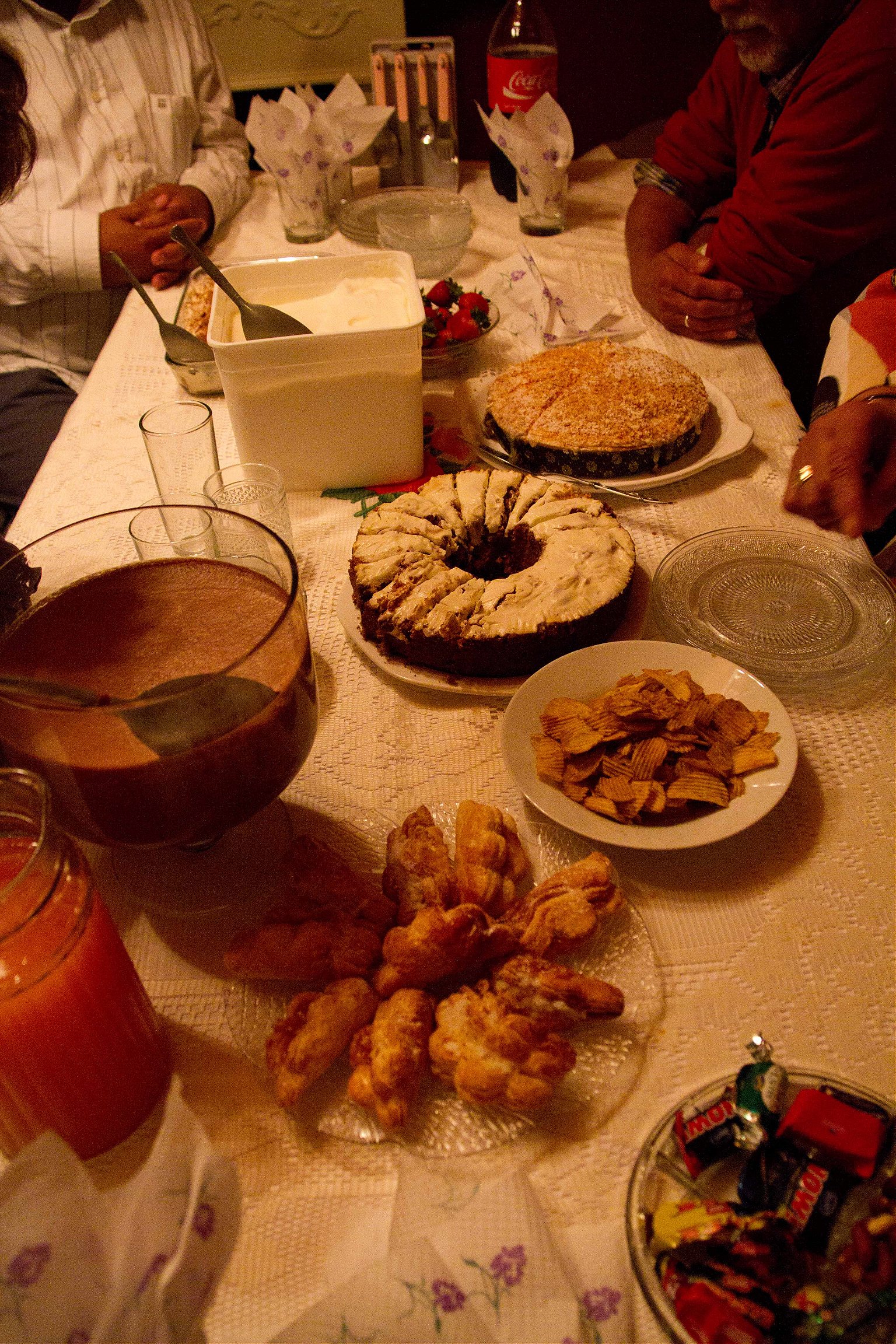 16. Cape Malays have an impressive sweet tooth. A dozen desserts rolled out after a three-hour dinner
17. Soft scrambled eggs, roasted tomatoes and broerewors from Cafe Olympia in Fish Hoek (the line cooks are egg whisperers)
18. A flat white, the drink of choice for Cape Town's caffeine heads
19. The many colors of curry rainbow at Cape Town's Eastern Food Bazaar
20. Perlemoen (aka abalone) sautéed with onions, peppers, cheese, and special sauce – a $2 snack served from a roadside stand outside Cape Town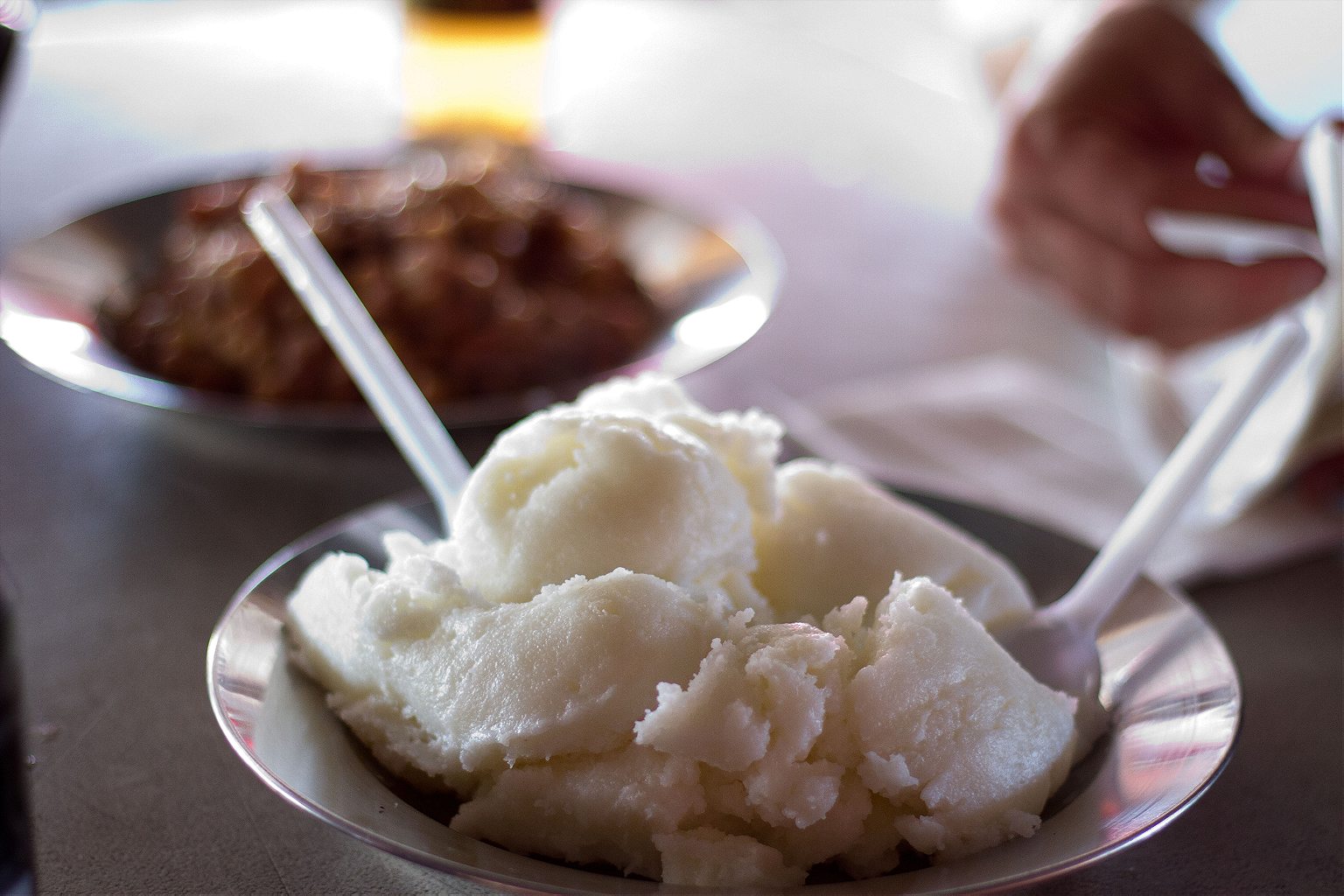 21. Made from ground mielie-meal (corn) and water, pap is a vital staple for the country's poorer communities
22. Steak and beer pie
23. Steak, lamb chops and broerewors from Mzoli's, legendary braai haven of the Gugulethu township
24. Farmed abalone, pulled live from the water and briefly sauteed
25. Tandoori from Bukhara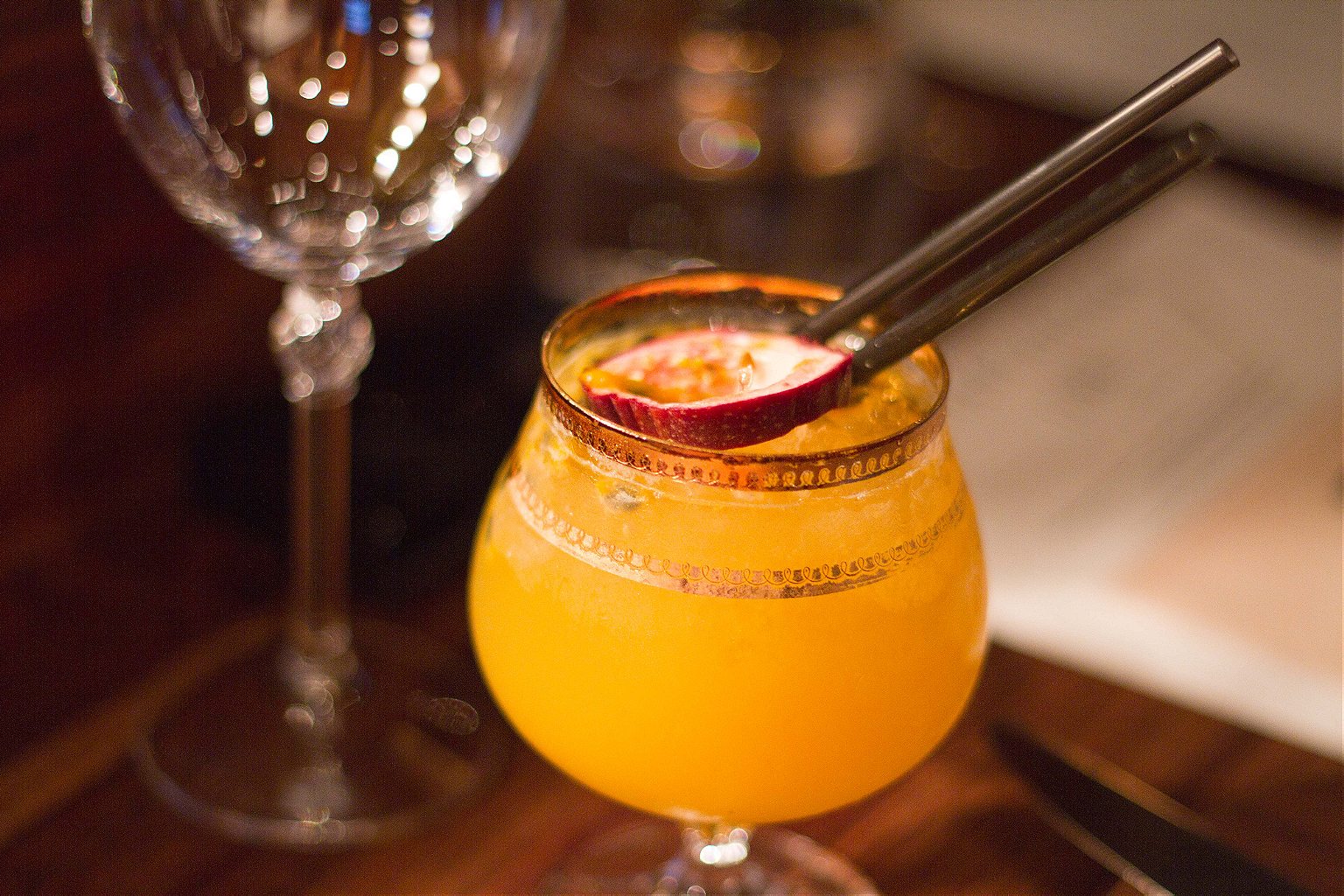 26. A boozy meal with a passionfruit cocktail at Cape Town's The Test Kitchen
27. The buttery cracks and crevices of a perfectly-cooked piece garlic naan
28. Lentils as rich and buttery as a lobe of melted foie gras
29. Raw aged beef with miso-cured egg and gorgonzola cream
30. Lightly cooked sea trout with eggplant and a mirin-dashi broth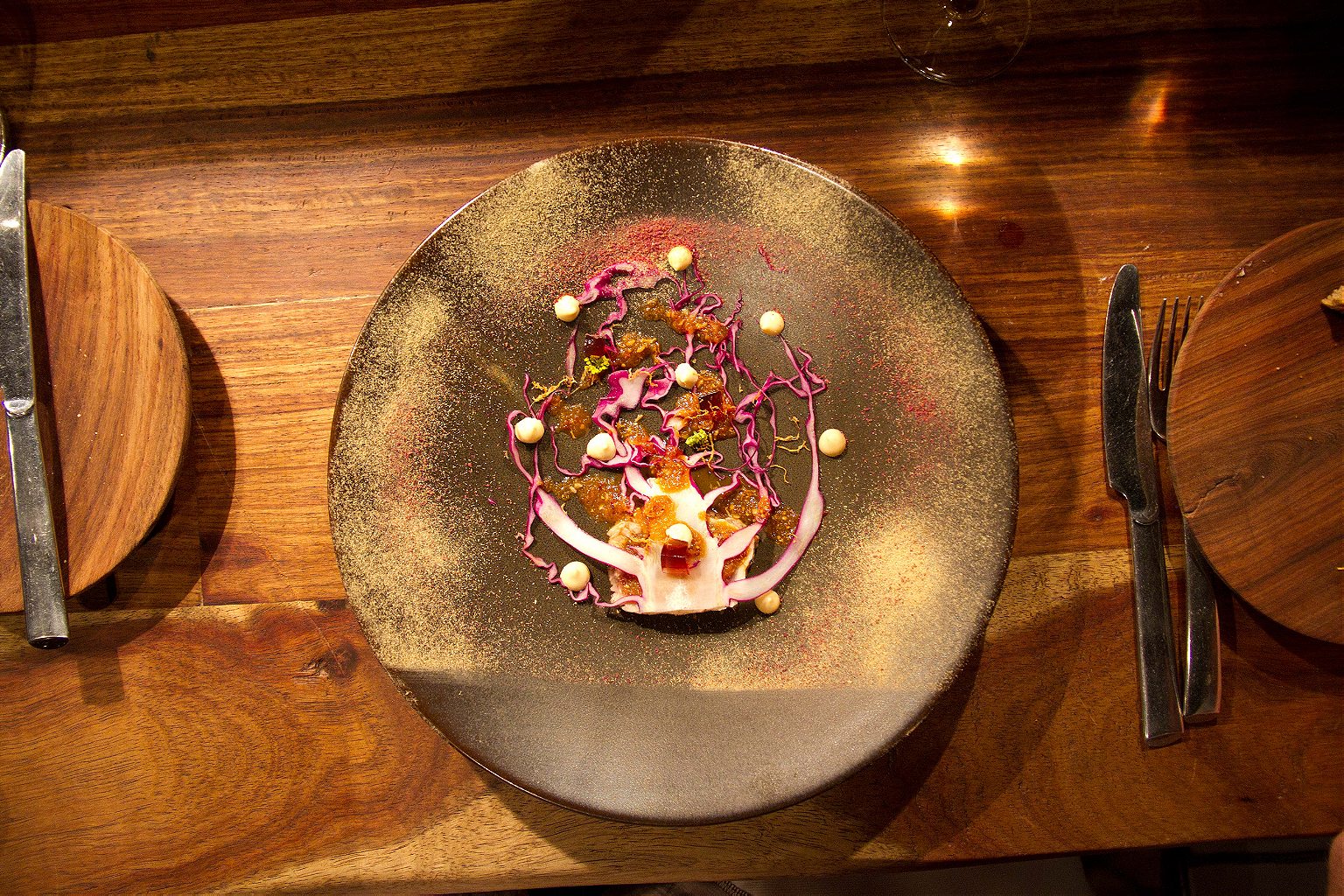 31. Cabbage three-ways: raw, powdered, and infused into a dashi, along with chunks of raw tuna
32. Roasted suckling pig with crispy bread, oats and honey
33. Massive snappy-skinned hot dog tucked into a warm pretzel roll
34. Grilled crayfish bathed in garlic butter, part of an epic beachside braai
35. Grilled snoek, the bony, fatty, South African fish often compared to barracuda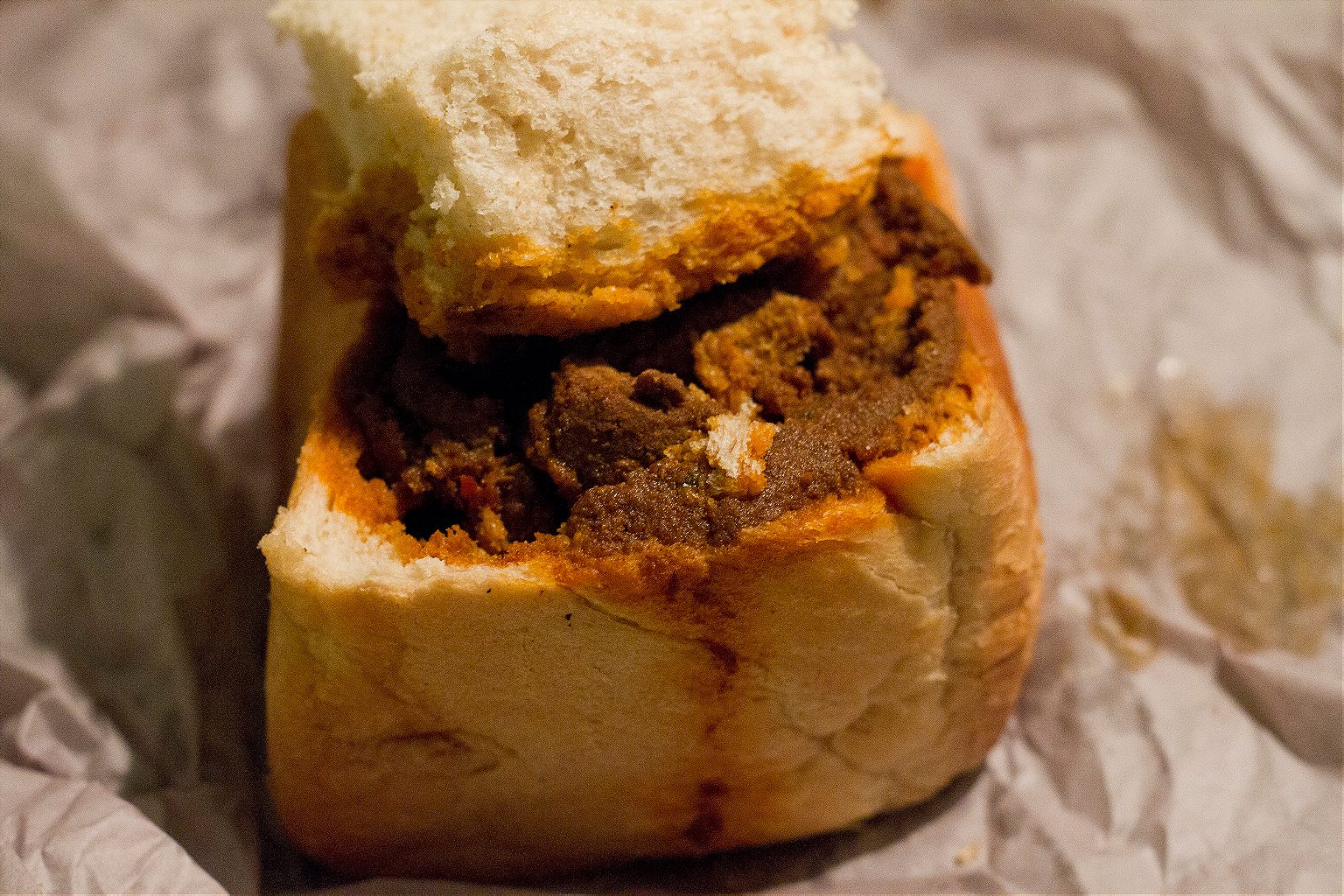 36. Bunny Chow, a specialty from Durban, involving a hollowed out loaf of bread filled with spicy lamb curry
37. Fish curry cooked over coals
38. Chick and rice served in the Western Cape Winelands
39. Dinner on BA flight 97: chicken in mystery sauce, powdered mash, and pasta salad – washed down with three mini bottles of red wine
40. The Test Kitchen's no-fail hangover cure: a crispy potato pancake topped with smoked salmon, poached egg and a textbook hollandaise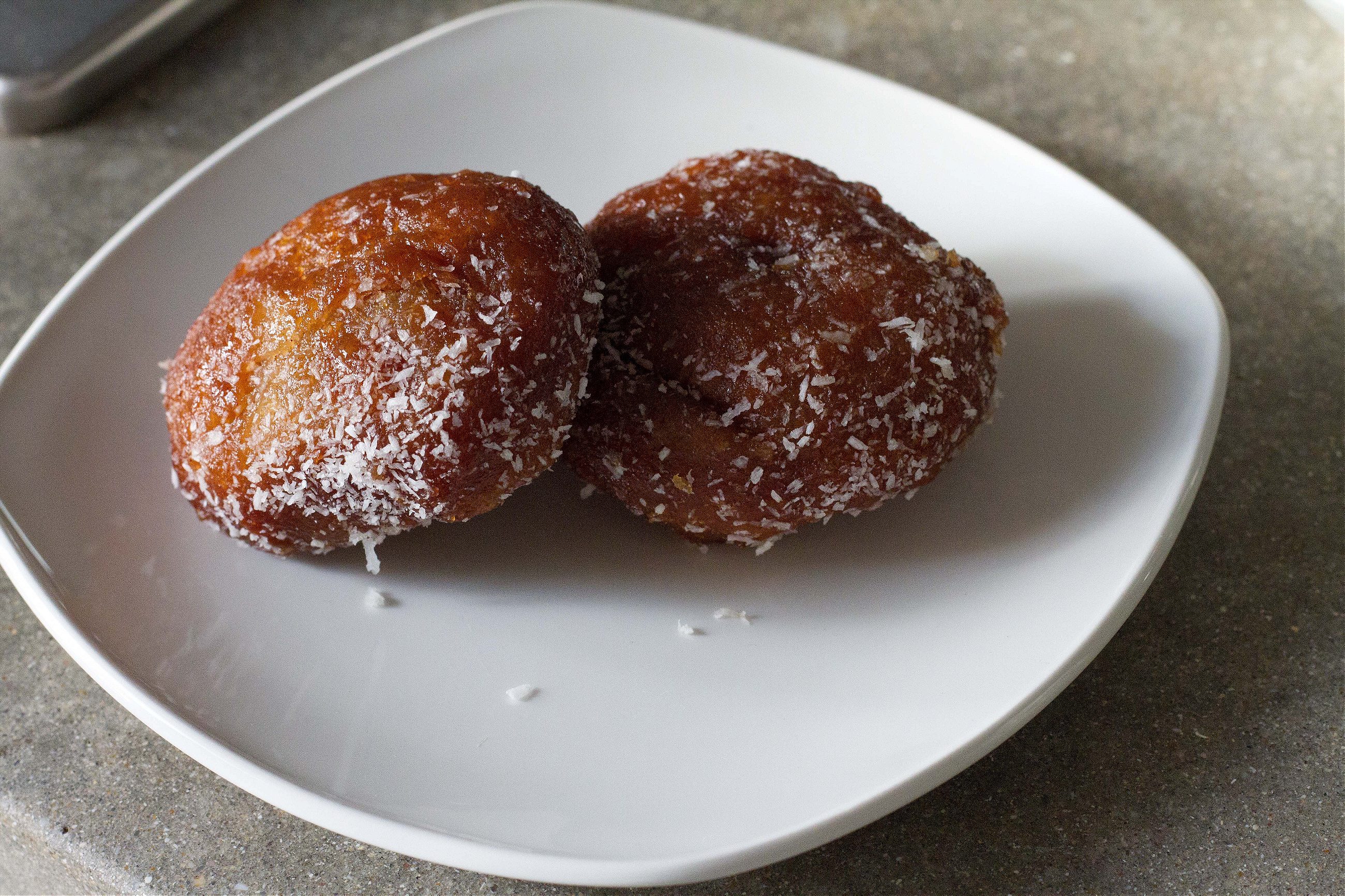 41. Koeksisters, one of the emblematic sweets of the Cape Malay community. Soaked in syrup and dusted in coconut, they're the best in the early hours
42. A home cooked meal