A photographer spends time with the temporary residents of a hotel-turned-refugee center in a remote village of northern Norway.
In the small and very northern Norwegian village of Neiden, there are no cafés, stores, or gas stations. The closest supermarket is 28 miles away, and all you can see during the winter are vast stretches of snow-covered tundra. Yet since the fall of 2015, the population of Neiden has increased by more than a third, and Hotel Neiden, which usually sits empty and unused during the winter months, is buzzing with life.
Inside, 96 refugees are waiting to find out if they will get to start a new life in Norway. Most of them are from Syria and Afghanistan. They were among the 5,500 people who entered the country last year through Storskog, a border point with Russia 30 miles east of Neiden. Many arrived on bikes, taking advantage of a loophole in border rules: Russian law forbids people from crossing the border on foot and Norway does not let in drivers transporting undocumented migrants.
Over 30,000 people applied for asylum in Norway last year, including 10,000 Syrians and almost 7,000 Afghans. More than 5,000 minors arrived without adults. For most of 2015, the government had a relatively measured approach to dealing with refugees: they granted asylum to approximately one-third of applicants (9,696 people). Then Norwegians saw how that approach affected Sweden, which announced it would take in 190,000 refugees in 2015: budgets were stretched thin, refugee centers became overcrowded, and the police were completely overwhelmed. At the end of the year, the Swedish Prime Minister announced they would revert to the EU minimum.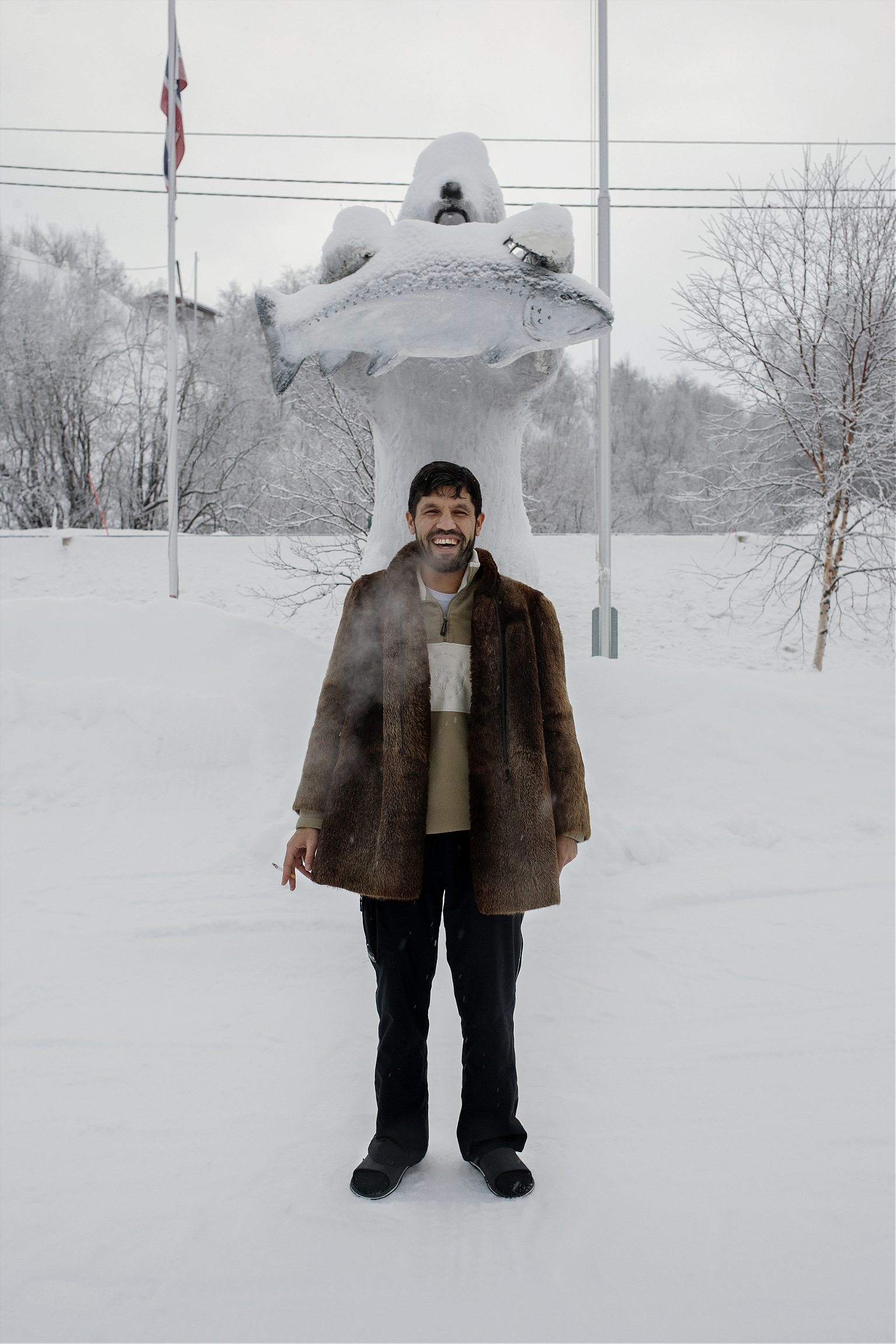 In recent months, Norway tightened its borders. With the appointment of a new Minister of Migration and Integration, Sylvi Listhaug of the right-wing Progress Party, the government sped up asylum application processing, and began deporting almost 75 percent of applicants. As a consequence, many refugees were deported before they had a chance to appeal their decision, which they legally have the right to do. In the public discourse, the majority of Norwegians seemed to disagree with this turn of events. As one of the richest countries on Earth, people argued Norway should lead the efforts of Western countries towards the crisis. Many mobilized to support refugees by distributing clothes and toys for children, and volunteering at transit centers.
The Norwegian government allows virtually anyone with enough space to apply for a license to operate a transit center as long as they meet fire codes and sanitation requirements, and will pay them to do so. In the county of Finnmark alone, there are six of these centers. One of them is Hotel Neiden. Sitting on a small river, it's one of just a few buildings visible upon entering the village: blue, grey, dull, buried in snow. Three women operate the hotel turned refugee center, including Heidi the manager. The wooden furniture and unpainted panels, typical of rural Norwegian hotels, give the impression of an old cottage.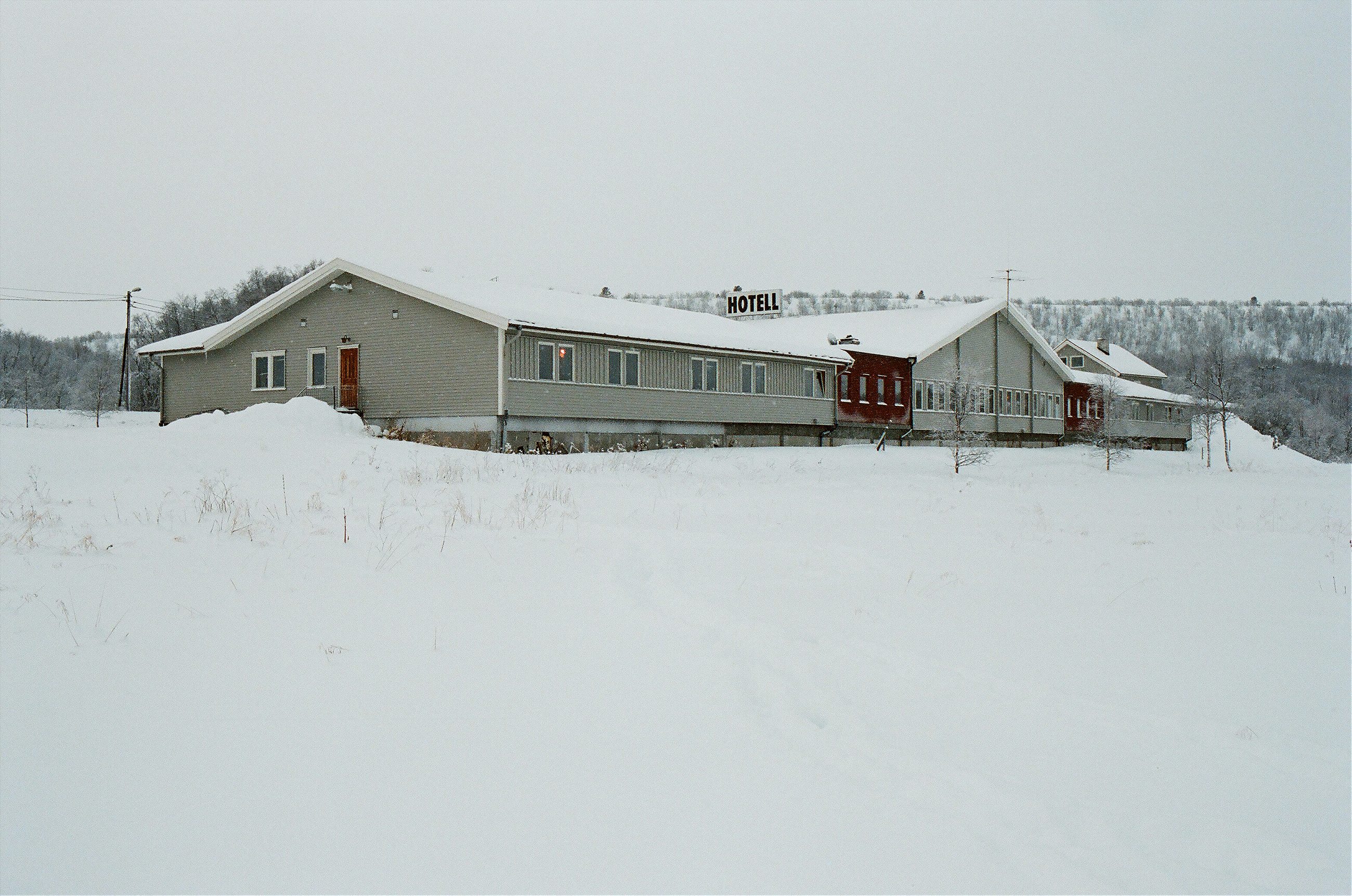 The Italian photographer Alessandro Iovino spent a week with its residents before being arrested and asked to leave by the authorities. In Hotel Neiden, refugees told him the hardest parts of being there: boredom, isolation, an unvaried diet, and a lack of warm clothing for the sub-zero temperatures. Winters in Finnmark often reach negative 35-40 degrees Celsius (-31-40°F) and hip-high levels of snow are normal. The government distributes clothing kits, but they often don't suffice, so many refugees spend their time indoors.
Most of them, though, won't stay in Neiden for long. The government's decisions are based on whether it is safe to return them to their home country: if returning constitutes a credible threat, they get to stay. But since many of these men, women and children spent time in Russia before getting here, they are simply flown back across the border, even if they don't have proper documentation to stay once they arrive. Norway recently returned a Yemeni man to Russia and he was deported from there back to Yemen, which Norwegian officials consider an unsafe dictatorship.
Like him, the temporary residents of Hotel Neiden left Russia for Norway's extensive welfare system, better employment opportunities with higher wages, and a society reputed for its tolerance. The polar route is less known than crossing the sea from Turkey and North Africa, but also less dangerous and much cheaper.
The few who do get to stay in Norway will likely move south to look for better housing and employment opportunities. Those who are denied asylum, however, often get as little as a 10-minute warning before the police show up to transport them across the border. Until then, they sit in Hotel Neiden, and wait.