On the 25th anniversary of Lifeline Express, a photographer's journey aboard India's fabled medical train.
It's the beginning of May in the central Indian city of Gondia, and despite the crushing heat, it seems like the entire town has come to the train station. Doctors, nurses, journalists and politicians all gather under a tent to await a very unusual arrival: the Lifeline Express.
There are less than 10 doctors to 10,000 inhabitants in India, and many have to travel hundreds of miles to reach the nearest hospital. While the country's pharmaceutical industry is now the largest supplier of generic medicines to the developed world, India lags seriously behind in matters of sanitation and public health. The hospitals that do exist in smaller cities like Gondia (population 176,000) often lack specialists and are unable to provide anything other than basic care for patients. Equipped with two fully-functioning operating rooms, the Lifeline Express represents an unthinkable hope for many Indians.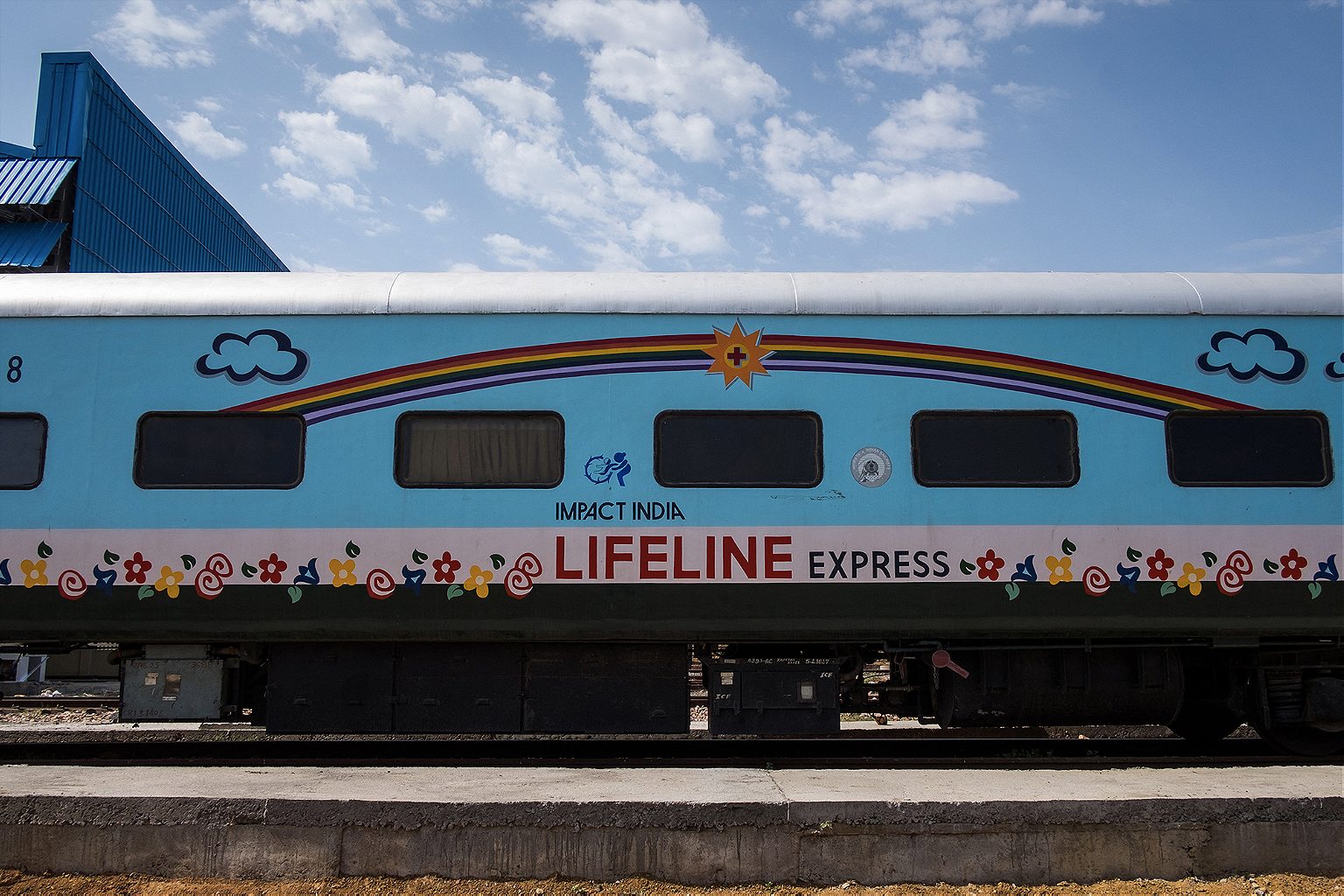 I had met the train's founder in Mumbai in April with another journalist. In her elegant apartment in the upscale neighborhood of Bandra, Zelma Lazarus had told us of the day she visited the Minister of Transport in 1990—without an appointment—to ask for help in implementing her idea of a train that would bring healthcare to the doorstep of the needy and remote.
Our evening with Lazarus had ended with a glass of whiskey and a request for us to come back and tell her about our experience documenting the Gondia mission. We embarked on the 15-hour train journey a few days later.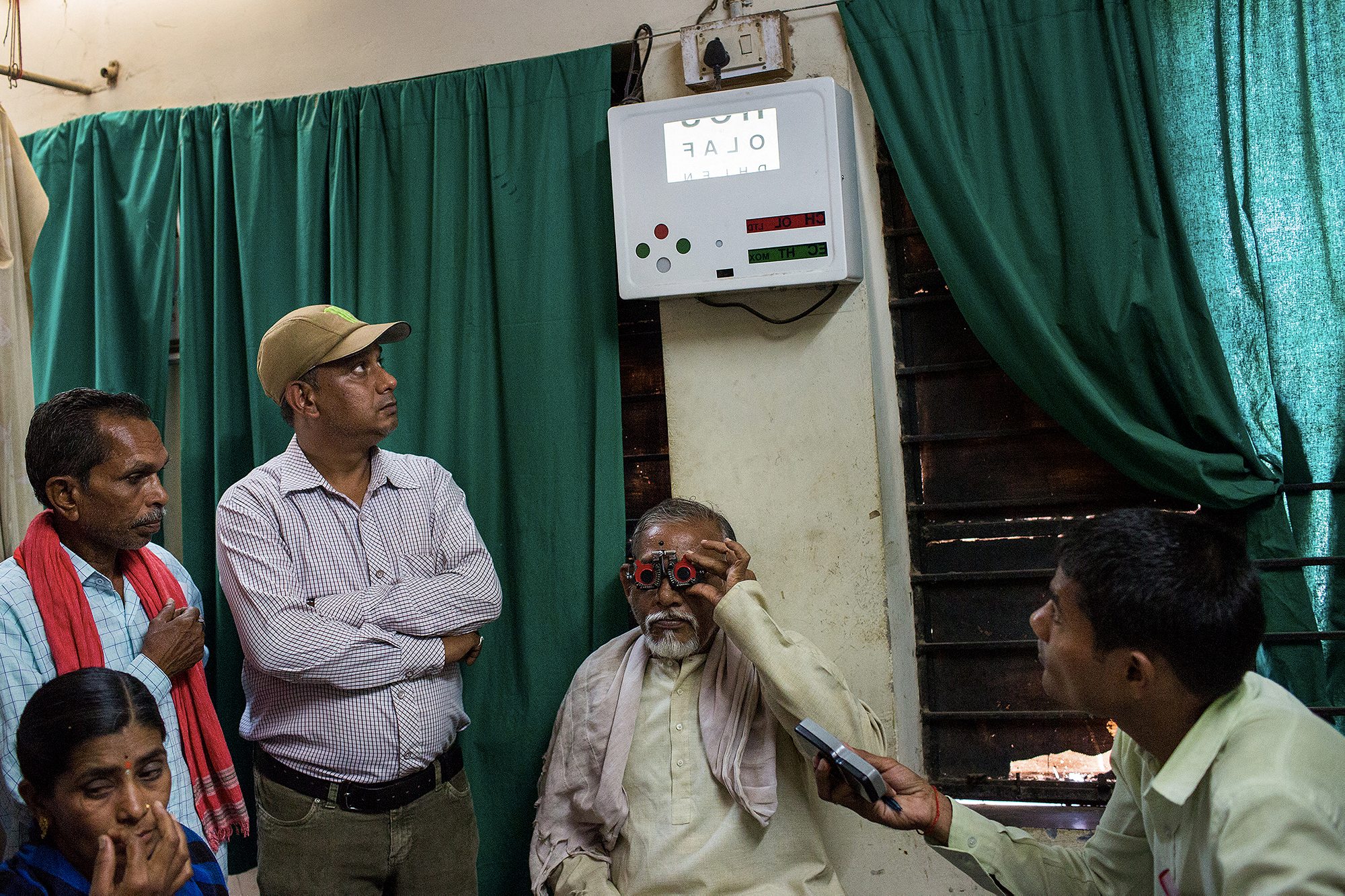 In Gondia, the first step is to assess who will be admitted on the Lifeline Express. Hundreds of prospective patients had lined up at the public hospital for consultation. Those who were selected included children suffering from epilepsy, people in need of urgent care and cataract patients deemed fit for operation. After they were picked, they spend 24 hours under observation in the hospital before being taken aboard the Lifeline Express.
Each week of the train's four-week stop in Gondia is dedicated to one specialty. Renowned specialists take shifts to treat different pathologies. In the case of cataract surgery, doctors operate on 30 to 40 patients a day. Meanwhile, nurses from the train take trips to the villages around Gondia to inform people about epilepsy, a disease that is little-known in remote regions of India.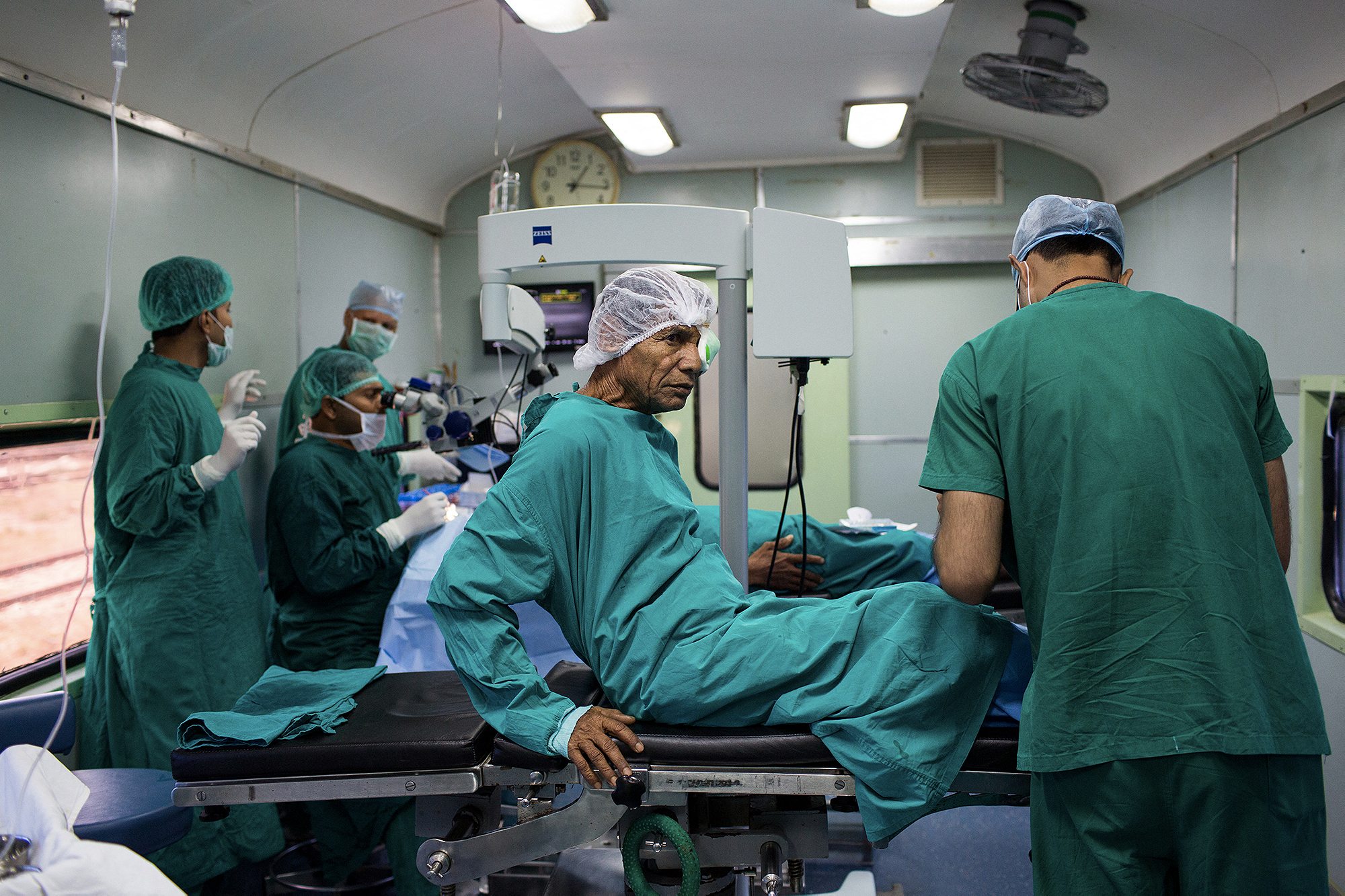 On July 16th, the Lifeline Express will celebrate its 25th birthday. It is said the scheme has helped more than one million patients throughout India, and has been used as a model for similar projects in China and central Africa, as well as for hospital boats in Bangladesh and Cambodia.
Back in Mumbai, Zelma Lazarus recites a poem she wrote about the Lifeline Express after we tell her about Gondia. It reads as a sort of testament to a long life spent helping people; a life that started, coincidentally, after she was born on a train.