Yeah, we said cave. Just go with it.
To celebrate our new book, Grape, Olive, Pig, in November 2016, we're launching a week of tips and tales from Spain. More stories here daily and on social media at #SpainWeek.

Yes, people live in caves in Spain. In some cases, entire communities do. When the Moors came to southern Spain, they brought an influx of culture—food, architecture, language—that would shape the country for centuries to come. One of their lesser-known contributions to Spanish life is the culture of carving homes into the sides of mountains, inexpensive and perfectly suited to the desert climate of Andalusia. The communities directly around Granada—above all, the Roma-populated Sacramonte—are Spain's most famous caves, but you'll find them everywhere, from Extremadura to the eastern edge of Andalusia, where my wife's father is from. Her great uncle Federico "Chacho" Motos Lajara still lives in the community of Fuente Nueva, 80 miles southeast of Granada. The following intel reflects Fuente Nueva and the surrounding area, known as the Altiplano de Granada, but most could be applied to any of southern Spain's cave communities.

Caves come in many different flavors. On one end of the spectrum, you have the cave that closely hems to its strict definition: rustic and dusty and utterly devoid of the trappings of modernity. On the other end is the fancy cave, often purchased by out-of-towners and remodeled to contain all the usual amenities. Most caves that are still lived in today, including my family's, fall somewhere in between: electricity, running water, modest furnishings, a ground of cool cement and walls and ceilings of rough plaster. Sometimes you forget you're in a cave altogether. Other times—when the smell of damp earth fills the bedroom, when the fire goes out and all you can see are your thoughts—it slaps you across the face.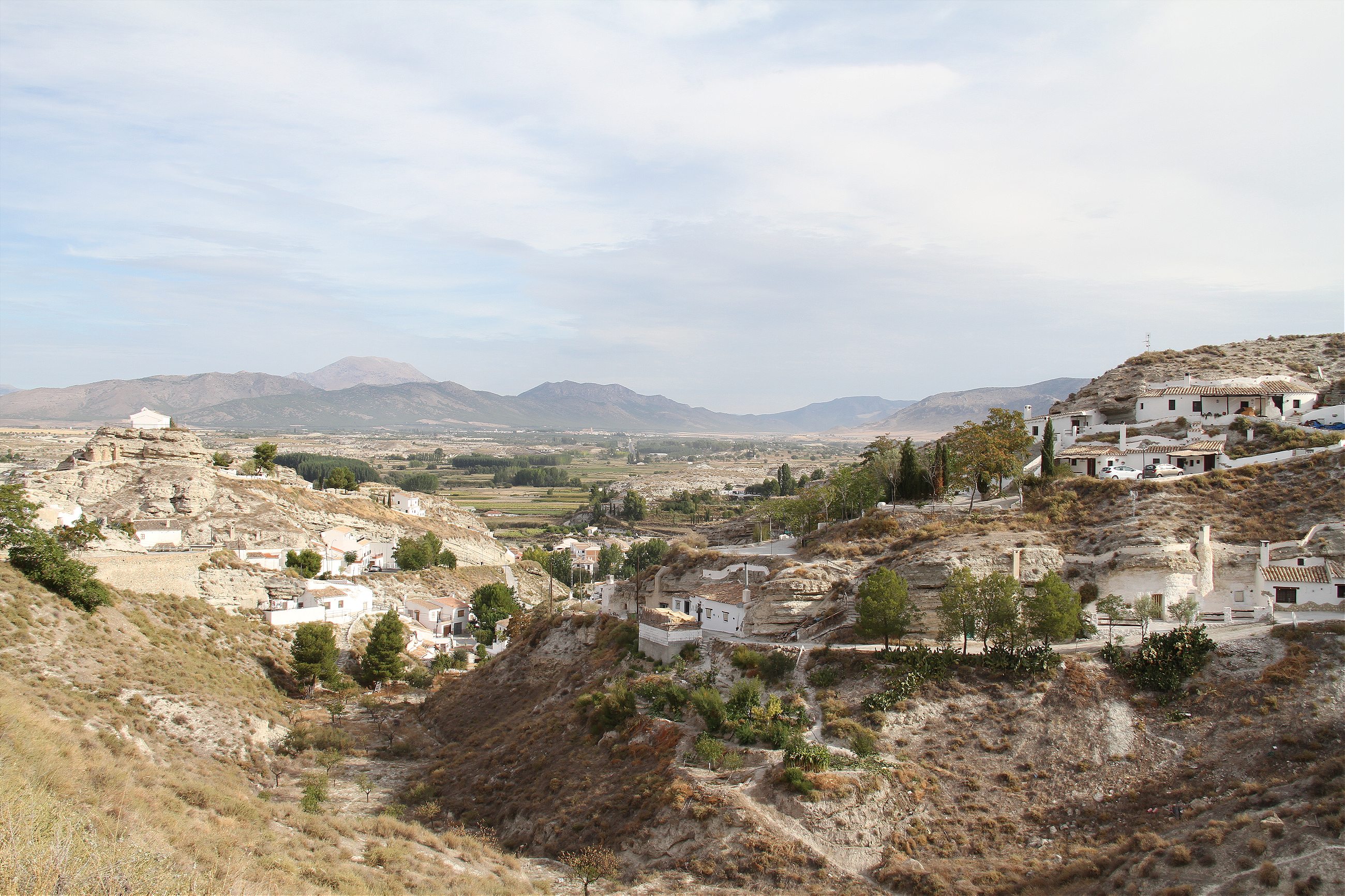 You can have a cave of your own. In the eventuality you don't marry into a cave-dwelling family, communities like Fuente Nueva, Orce, and Galera all rent out caves by the week for extremely reasonable prices. You'll need to recalibrate your expectations as a visitor. This is one of the poorest corners of the country, and the area doesn't wear its tourism bonafides as conspicuously as elsewhere in Spain. You won't find fancy food or nice hotels or establishments brandishing TripAdvisor awards. You come to take in Spain at its very purest, a place where long-standing traditions have survived the entropic forces of modernity—from matanzas, the annual pig slaughter, to cheese-making, to gathering around the fire once the suns goes down. It might seem like an unlikely way to spend a Spanish vacation, but in some ways, you can see more of Spain from inside a cave than from the terrace of the Alhambra.

Spend some time with Europe's first settlers. In 1982, the Catalan archaeologist Josep Gispert discovered a human skull believed to be more than a million years old in a cave not more than a mile from Fuente Nueva. Gispert and his team claimed the skull belonged to the first citizen of Europe. Controversy erupted in the archaeology community as others rushed to protect their own findings, but science and history appear increasingly to confirm Gispert's central claim: that Fuente Nueva is a cradle of Western European civilization. Everywhere in the area you will see signs for los primeros pobladores de Europa: the first settlers of Europe.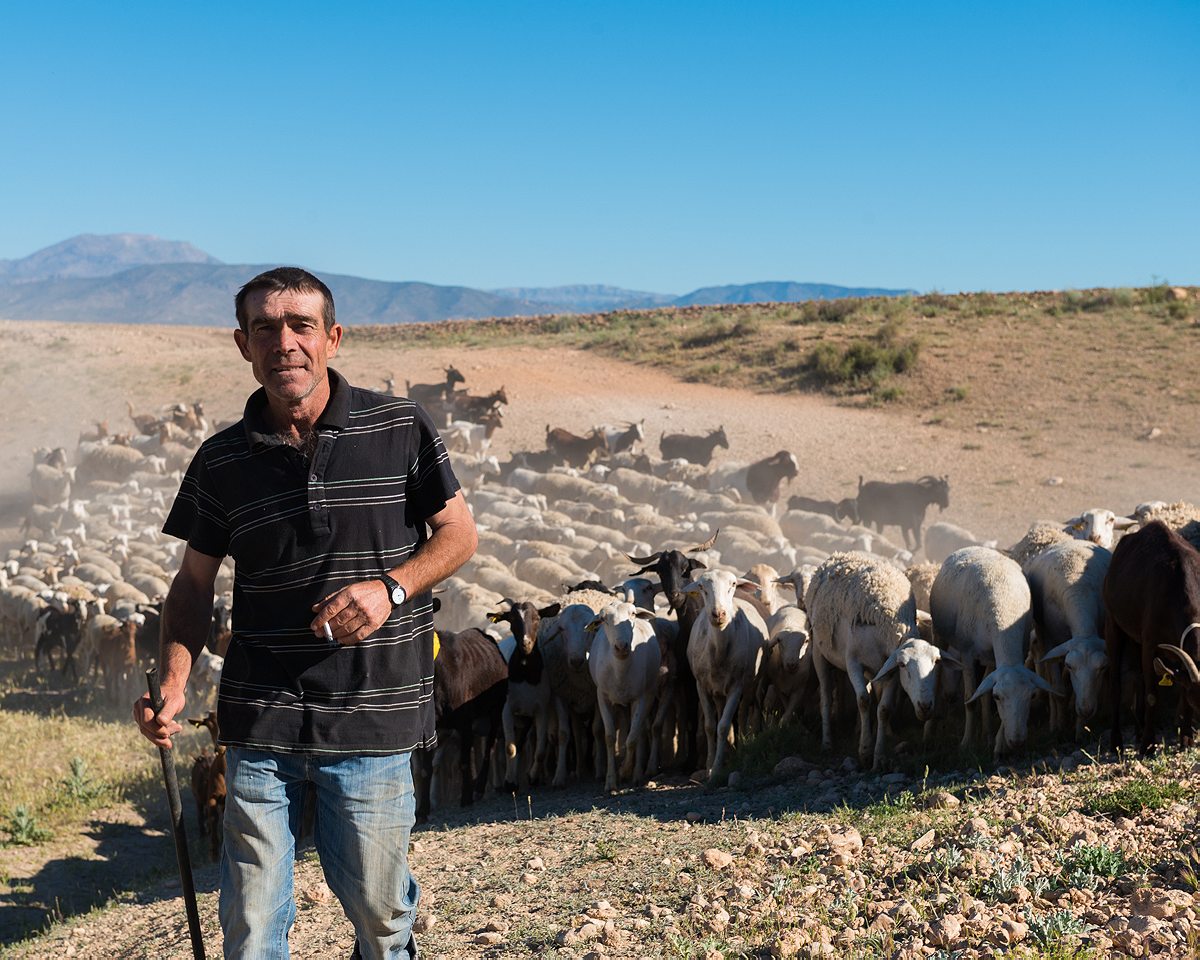 Listen for the bells. Or look for the cloud of dust. Either indicates a shepherd and his flock on the move across the plains of the Altiplano. To watch a pack of 400 sheep and goats work their way across the high-mountain desert is a thing of undeniable beauty and should be experienced at all costs. If you're feeling brave, make contact. I once caught up to a shepherd and sheepishly said hi, only to have him spend the next two hours talking to me about everything under the Andalusian sun—above all, how the small shepherds' days are numbered.

Never drink on an empty stomach. Andalusia is the birthplace of Spain's tapas culture, where a free bite of food used to come with your drink as a way of topping it (tapar in Spanish) and protecting it from the elements. While the free tapa has all but disappeared elsewhere in the country, no self-respecting local would order a drink without expecting a plate of something to come along with it. With each round, the free food changes, giving you extra motivation to down that drink and order another—if only to see what will come out of the kitchen next. It's entirely possible to eat well and walk away with a solid buzz for five euros.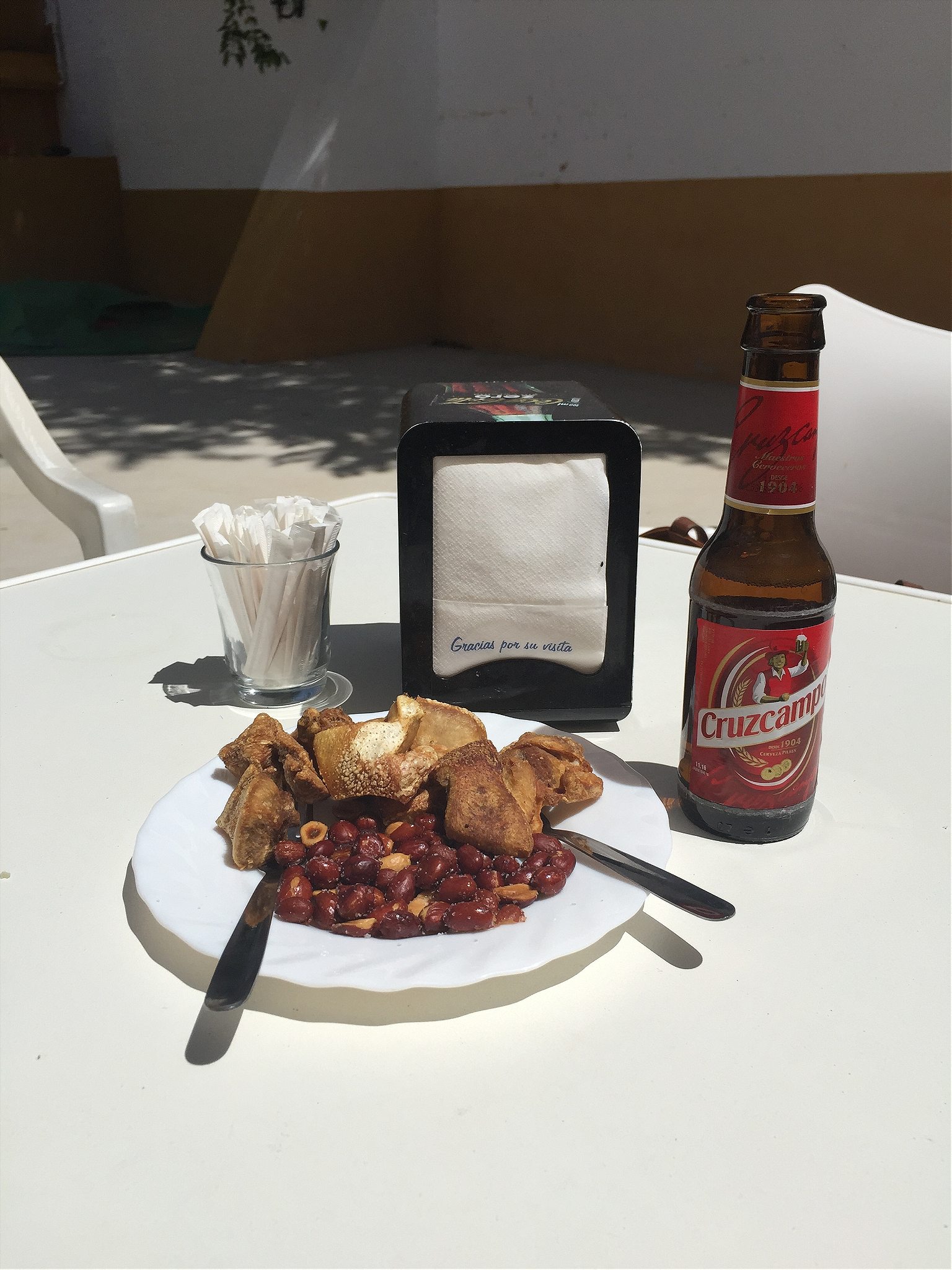 Follow the market. Whether or not you want to pick up produce (you should, Spain's finest fruits and vegetables come from this part of Andalusia and neighboring Murcia), the daily market that rotates through different villages awakens these sleepy towns from their hibernation. Locals come out. Bars fill up. Life happens. A solid strategy is to arrive early and start with a round of porras (the churro's lighter, crisper cousin) and chocolate, stock up for a few days of cooking, then begin a slow, steady bar crawl that stretches into the lunch hour.

Master the art of eating migas. Shepherds across much of central and southern Spain have long counted migas, a dish made of leftover bread, as a fundamental part of their diet: a hearty, filling, cheap way to fill up before a long day of manual labor. Most people know migas de pan, made from stale bread revitalized in olive oil, but this part of Andalusia is home to migas de harina—a dead-simple mix of flour, water, scalding olive oil and salt stirred slowly over a wood fire until small pebbles of toasted grain take shape, which is considered a cousin of couscous. Women eat migas on a plate or bowl, while men often eat theirs directly from the pan. Regardless of gender, migas are eaten with everything from crispy pork belly and salted sardines to fresh oranges and chocolate.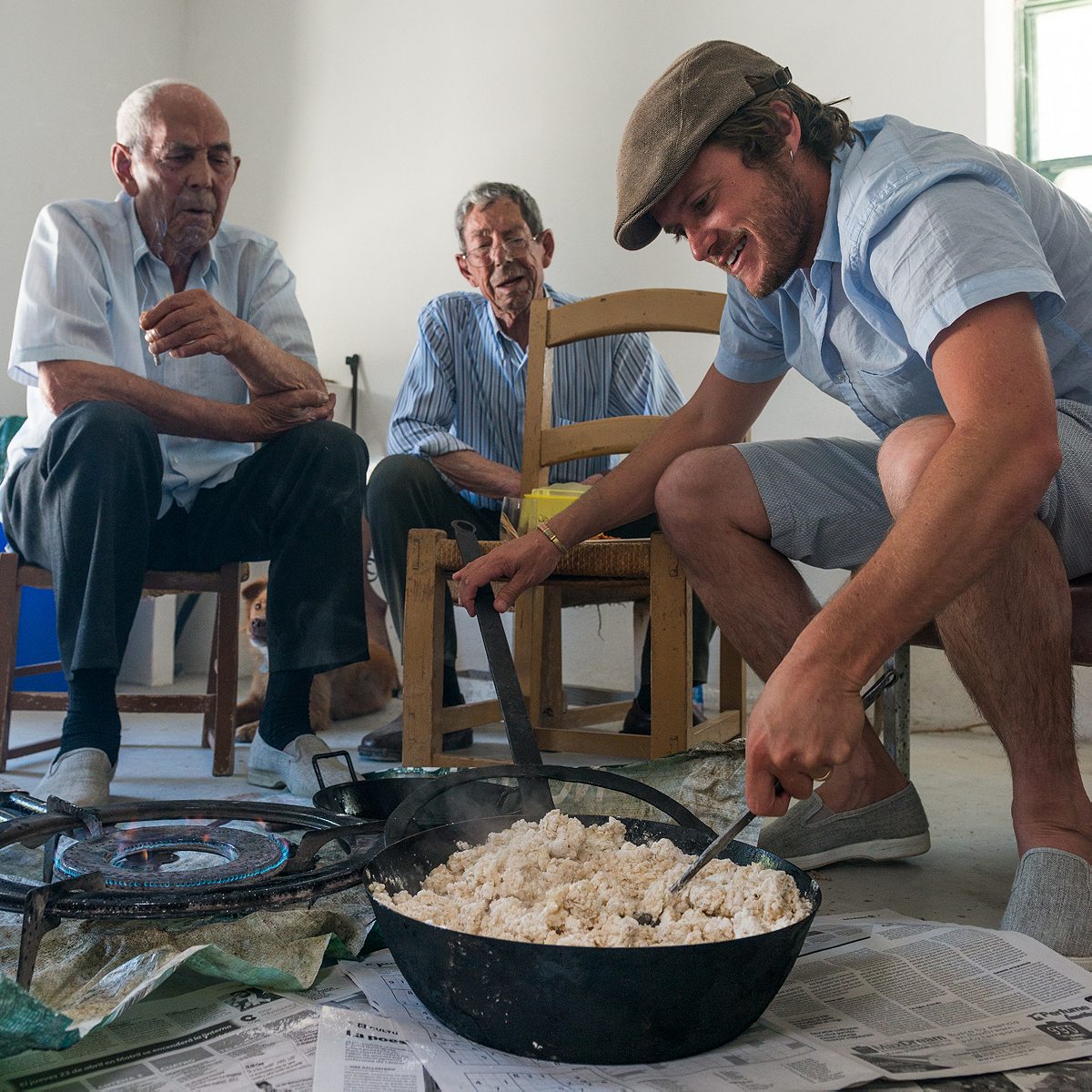 Yes, machisimo survives in the south of Spain. Men work hard, physically demanding jobs, but their responsibilities often stop there. Beyond working full time, women cook the dinner, wash the dishes, pack the lunches, make the beds, feed the pigs, read the books. If you ever walk into a bar here and wonder where the ladies are, they are busy holding the world together.

Southern Spain is the kingdom of cold soup. The desert climes of Andalusia birthed a trinity of world-class sopas frías: gazpacho, the garden cocktail of tomato, peppers, cucumbers and more; ajoblanco, a dreamy puree of garlic and almond; and salmorejo, an emulsion of ripe tomatoes, olive oil, bread, and garlic, hailing from Cordoba but found in bars across the region. Cold soups served two historical purposes: providing cooling nourishment for shepherds and manual laborers working under the sun, and utilizing cheap, abundant ingredients (old bread, garlic, tomato) to fill bellies in one of Spain's poorest regions. The fact that they're crazy delicious was just a bonus.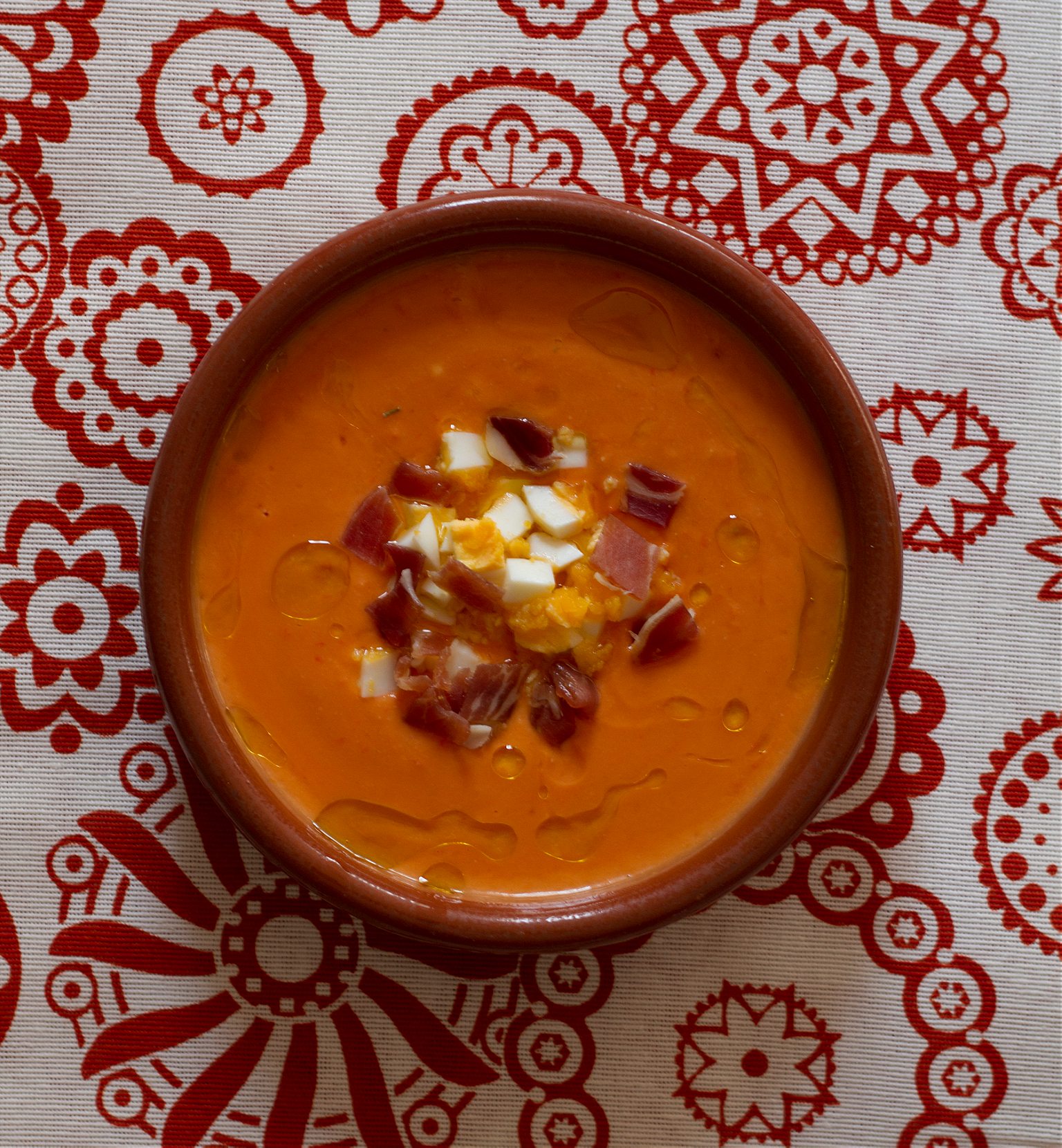 Unlock andaluz. I've learned the hard way over the years the difference between castellano and andaluz. The former is the language of Cervantes; the latter, the language of Chacho. Beyond a heap of vocabulary most of the rest of Spain wouldn't recognize, the defining characteristic of andaluz is a clipped pronunciation that mashes words together and makes entire syllables disappear. Thus, más o menos becomes ma o meno, tres horas equals tre hora, and para nada gets chopped to pana. When in doubt, smile and nod and offer the occasional vale (okay!) to keep the conversation flowing.

Wine and olive oil come by the liter. Andalusia produces more olive oil than any other region in the world. And nearby Jumilla is one of Spain's most underrated wine regions. Any cave worth its dirt should be stocked up heavily on both at all times. Bring an empty container (old water bottles, glass jars, a Dutch oven) to a local producer and they'll fill it with cloudy-green cold-pressed extra virgin olive oil for a few euros a liter. Take the same vessel to a bodega and they'll fill you up with wine for half the price. When it's this good and this cheap, you may as well bathe in the stuff.

The siesta lives on in these parts. Most of Spain stopped taking siestas years ago, using the extended break in between morning and afternoon for a long lunch and time to catch up with family and friends. But the siesta comes from this part of Spain, a way to rest up while the desert sun throws off its fiercest rays, and should be studiously observed. Just be sure to set an alarm clock: the buffering effects of being surrounded by six feet of dirt on all sides means you're likely to lose all sense of time and space once the lights go off. When you wake up, be prepared to have forgotten where you are entirely.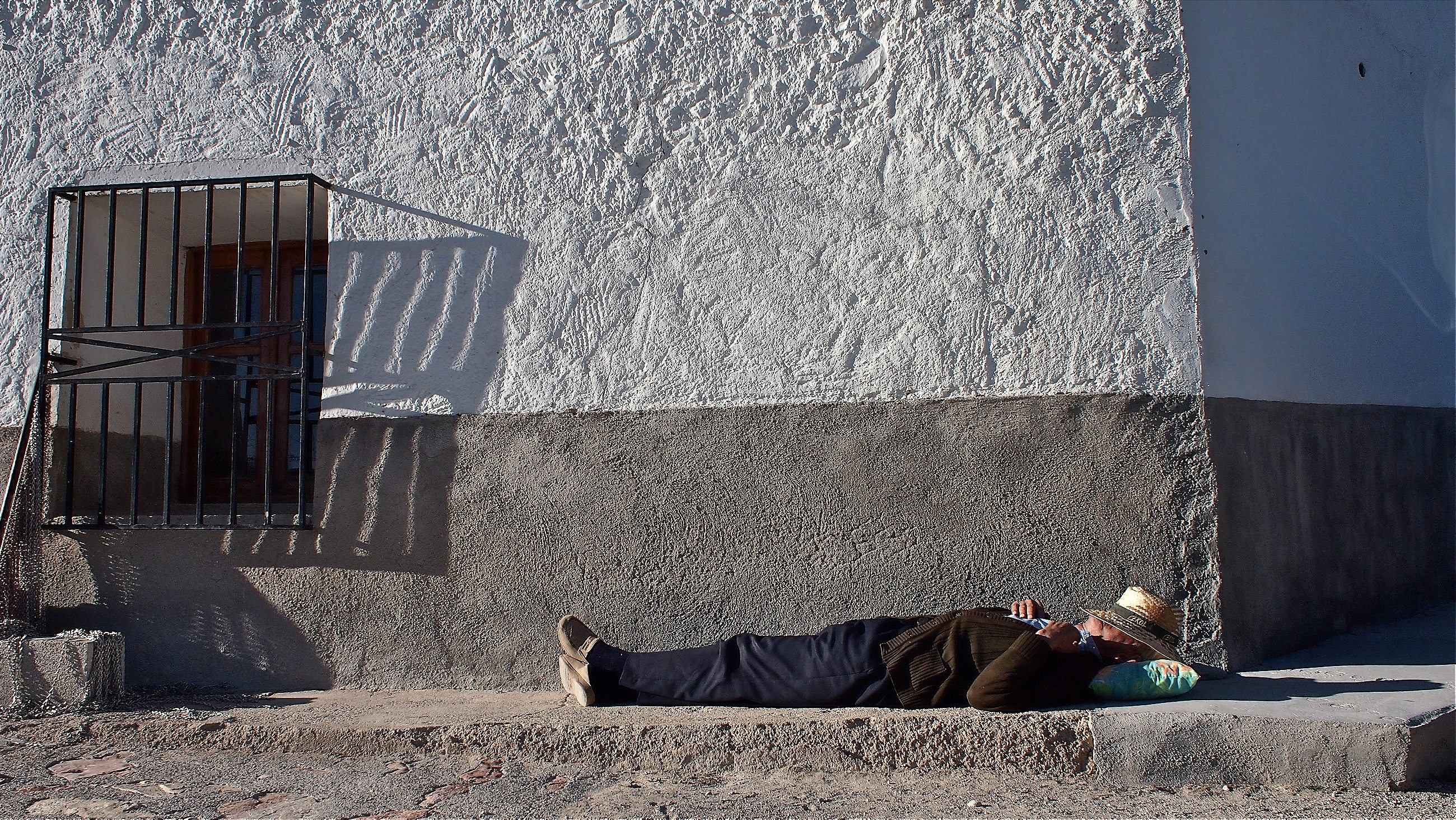 Walk softly and carry a big stick. There are few rules around these parts, but there is one inviolable law: don't walk on top of your neighbor's cave. Some "roofs" are more stable than others, and one wrong step could mean a pile of dirt in your neighbor's dinner. Or worse. Beyond that, spend the early morning and late afternoons walking freely everywhere—from mountaintops to abandoned caves to valleys riddled with fossils. Just be sure to carry a big stick, which does triple duty as a walking aide, a wild-dog deterrent, and a makeshift bat for improvised games of stick and rock.

Follow the towers. Atop hillcrests and along mountain spines, you'll find the bones of torres moras, Moorish towers erected during the Caliphate of Córdoba as a system of defense and communication across Al-Andalus. Messages would sweep through the region, from the corners of the kingdom right to the palaces of Cordoba, via smoke-and-fire signals relayed from one tower to the next. (You've seen The Lord of the Rings, right?) Six hundred years after the Moors left Spain, the towers stand unguarded, partially intact, a perfect place to take in the region's spectacular scenery. There are worse ways to see Andalusia than by hiking from one tower to the next.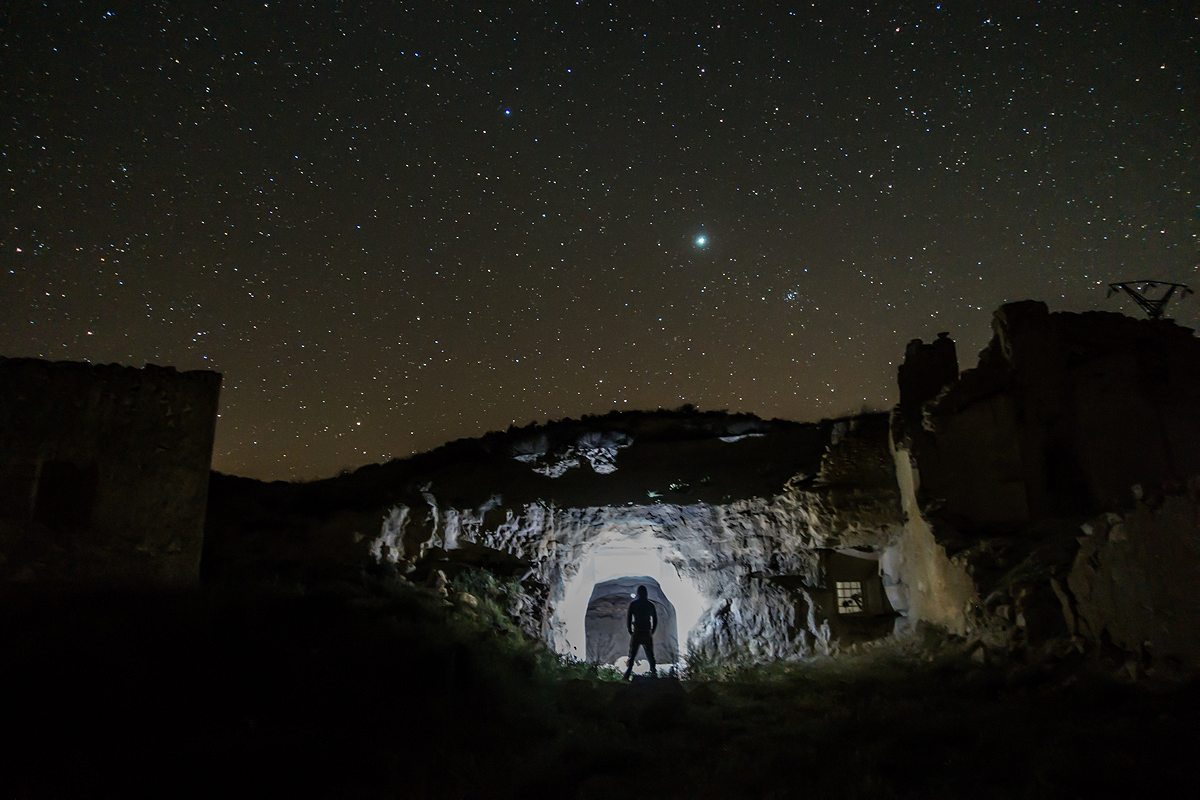 Explore by starlight. The majesty of the Altiplano is on full display beneath a bank of stars so bright you could read a book beneath its brilliance. Marvel at the surrounding mountains, the desert plains, the vestiges of cave communities once teeming with life. Grab a headlamp and explore an abandoned cave. You'll find signs of life as it once was—the stables where the animals lived, the room where families would kill and butcher pigs, communal ovens where neighbors would bake their bread, simmer their stews, and roast their vegetables. You can do all of this by daylight, but when the sun goes down and the stars come out, the cave world takes on a new dimension.
*Portions of this article have been adapted from Grape, Olive, Pig: Deep Travels Through Spain's Food Culture