Rice and curry decoded, tuk-tuk tips, and informed travel in the land of serendipity.


Sri Lanka = serendipity. Serendipity is not just the name of a New York bakery and a mediocre John Cusack movie. The word serendipity ("happy accident") came from Serendib, an old name for Sri Lanka. It may be a South Asian cliché, but it's also a fitting expression for the-happy-go-lucky fatalism that governs life here. Time is elastic. People make grand promises and don't follow through. Events unfold as the heavens will them. And yet, Sri Lankans try their best to make the stars align in their favor: parents have detailed horoscopes done for their children based on the time of their birth. Wedding dates and job changes are planned in close consultation with astrologers, and former president Mahinda Rajapaksa even set an early election date on his astrologer's advice. (He lost).


Be patient. It's having a tourism boom. Since the end of its 26-year civil war in 2009, Sri Lanka has been aggressively courting tourism and investment, with some success. Hotels (and prices) are going up all over, including the former civil-war sites in the north and east. (Some say that Sri Lanka's popularity with travelers might be because it offers a "South Asia lite" experience: the diverse landscapes, cuisines, cultures, and spirituality of India, condensed into a far smaller territory where almost everyone speaks English.) Many places are used to visitors (go see the stilt fishermen on the south coast and you may find they're not catching fish, but earning small fees posing on their stilts for tourists). Hotels enthusiastically book guests while entire wings are still under construction. Others are ready for the hordes, but stand eerily empty. Outside of the capital, Colombo, and the established stomping grounds of the cultural triangle or surf-lined coasts, it can be hard to find a happy medium between ultra-basic guesthouses and luxury hotels. Finding the freshest food or the cleanest rooms can be a process of trial and error, and higher prices are certainly no guarantee of quality. Restaurant service is usually courteous, but very slow. People you meet are curious and friendly, and old-fashioned manners are important. Always keep your cool: raising your voice and pointing are rude—and counterproductive.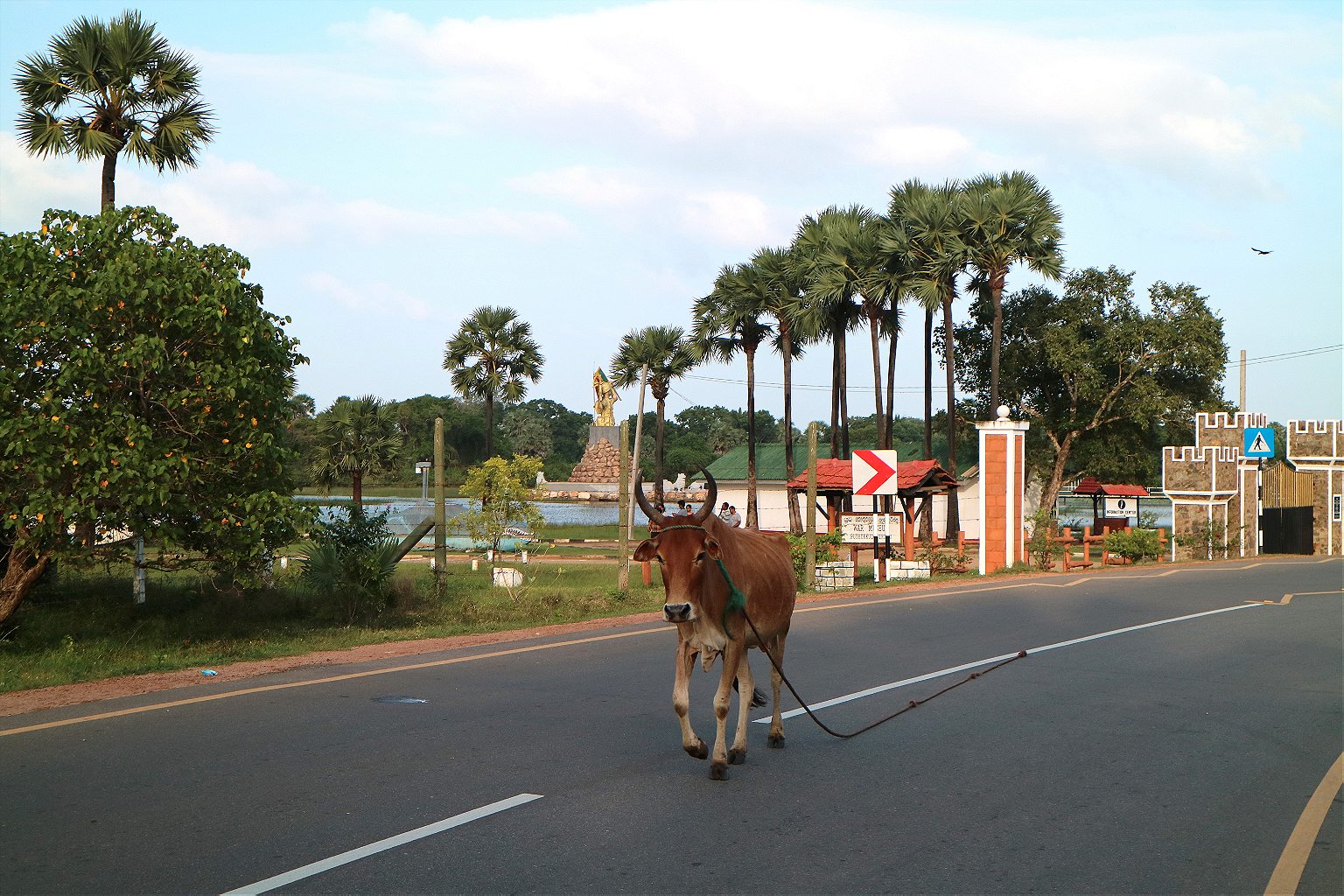 Don't order from the Western menu. Glass-fronted stalls ("kades") serve breakfast, snacks and lunch, but there isn't a big restaurant culture outside larger cities. Guesthouse and hotel menus often offer a strange mix of local, pan-Asian, and Western staples, with croque monsieur and Chinese fried rice on one ambitiously sprawling menu. The Sri Lankan menu will be far superior in freshness and in execution, and even the most basic eatery is likely to offer a satisfying Sri Lankan breakfast. In Colombo, try Senkade for basic, cheap and good Sri Lankan buffet-style food.


But go for the combination dishes. Yes, you should skip the 'English' breakfasts that most restaurants churn out. But do try the Sri Lanka/British fusion of 'deviled' chicken and seafood, and the Sri Lankan-Chinese staple, hot butter cuttlefish: rings of batter-fried cuttlefish, fried in butter and tossed with local spices.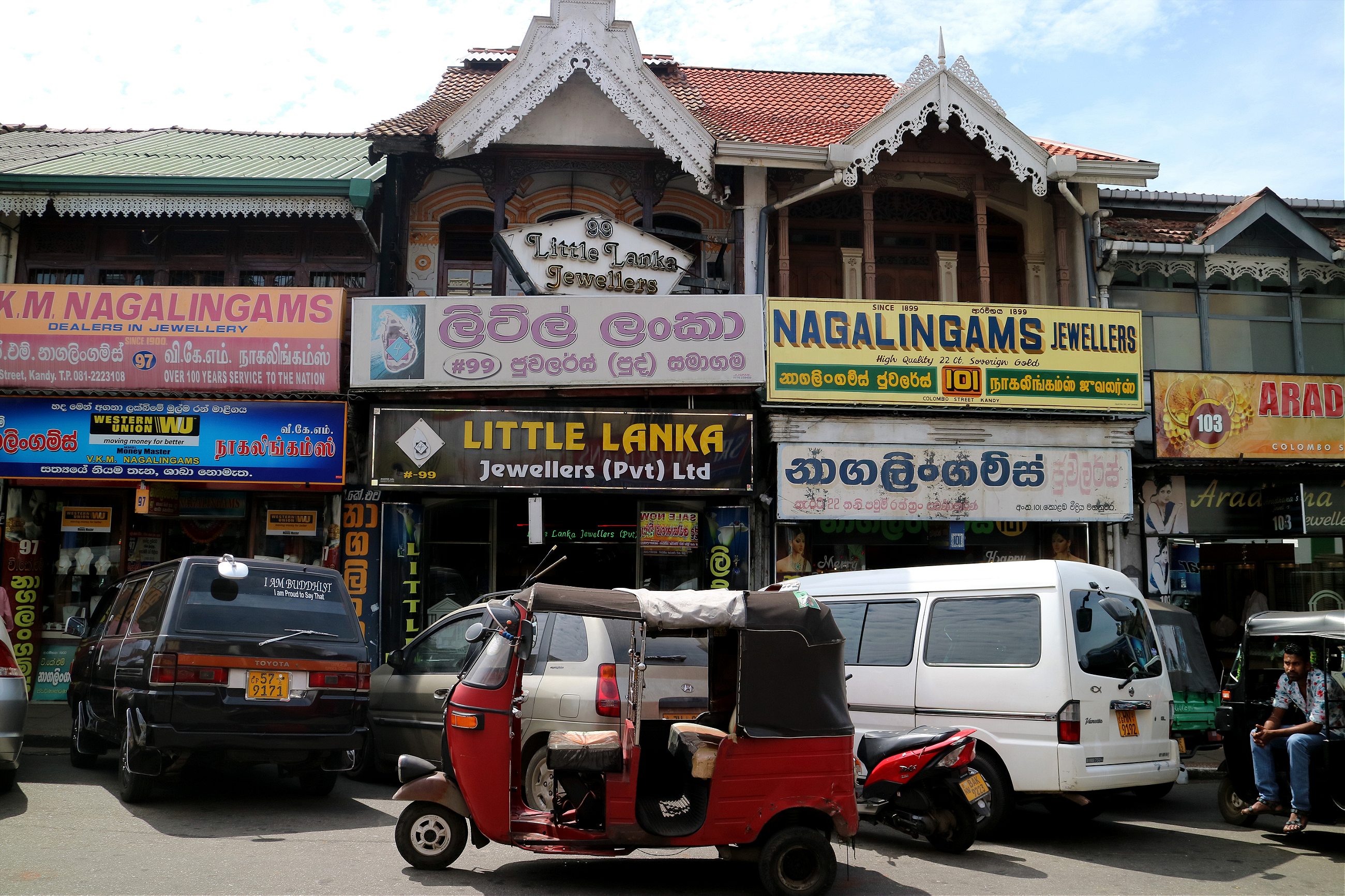 Look beyond the spin. The fighting may be over, but things aren't really back to normal. The civil war ended in 2009, when the Sri Lankan army's final offensive wiped out the LTTE, the brutal militant group (and pioneers of suicide attacks) fighting for an autonomous state in the north and east. Sri Lanka's government presents a front of national unity to court visitors and investors. But there's been no political conciliation between the Sinhalese-dominated state and the Tamil minority, and the questions of Tamil persecution and desire for autonomy remain unresolved. There has been no accountability for human rights abuses perpetrated by the military during the war, or in the years since, and the government has made no formal acknowledgement of the (well-documented) number of Tamil civilian casualties—the updated toll is thought to be at least 70,000—killed in the final months of the campaign against the LTTE. The government is also dragging its heels on a UN investigation into possible war crimes committed by both sides.


It's a spiritual melting pot. As the religion of the Sinhalese majority (about 70% of Sri Lankans), Theravada Buddhism runs through much of life here: in the muscular Buddhist nationalism influencing politics, the stupas that dot the horizon, and the bus drivers leaving cash at Buddhist shrines along the road. But life in Sri Lanka has been shaped more by spirituality, in whatever form, than by any one faith. Although religious strife in Sri Lanka has been at times virulent, centuries of coexistence on this small island (with minorities of 13% Hindu, 10% Muslim, and around 7% Christian) have blurred spiritual lines. Because Buddha is not a god, Buddhists can't ask him for things, but they might go to a Hindu temple instead to make specific appeals. Hindus have folded Buddhism into their canon by making him an avatar of Vishnu. Sri Lankans attend each other's religious festivals (Christmas is popular across the board) and pilgrimage sites. Be respectful of all religious objects and buildings by behaving and dressing modestly. Perceived insults to Buddhism—such as taking photos of your friend kissing Buddha, or with your back to him—are taken seriously.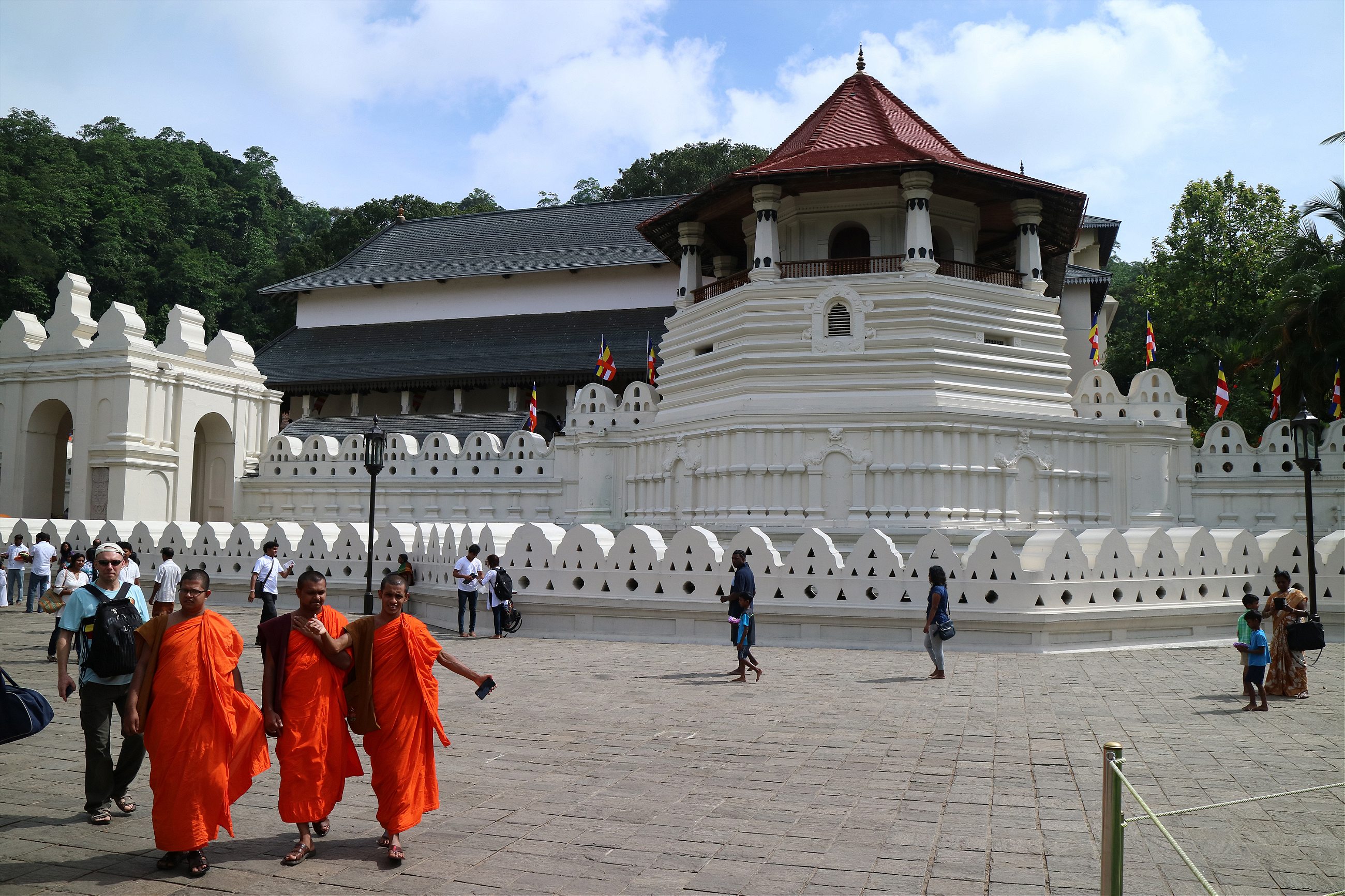 Eating is serious business. Sri Lanka's cuisine is a dream for food-focused travelers for its spice and variety. But there's an expression that sums up the importance of eating in Sri Lanka: "We ate, we drank, we left" describes the phenomenon of people, especially the older generation, coming to weddings or parties to eat, then leaving without talking to anyone. (My friend witnessed this at her own wedding.)


Know your rice and curry. 'Rice and curry' is the heart of Sri Lankan cuisine, but this vague label doesn't do justice to the feast it involves: a medley of food, with multiple small dishes—similar to the Indonesian rijstafel—with endless combinations of sambols (blended spices) and usually meat or seafood. Sri Lankan cuisine was formed by the spice trade. It has some similarities with Indian cooking, although Sri Lankan curries don't traditionally use paste as a base, use fewer dairy products such as milk, ghee, and yogurt—and much more coconut. Rice is the mainstay, but what you get with it depends on what part of country you're in. Curry in Sri Lanka is identified by its color, or base spice. The original Sri Lankan curry is black, with black pepper and roasted spices. Red curry gets its color from the chillies introduced later by the Portuguese. Brown curries are the same as black but unroasted, then there is white curry, using coconut milk. Upali's in Colombo makes a nice introduction to rice-and-curry; you can even get one to go wrapped in banana leaf.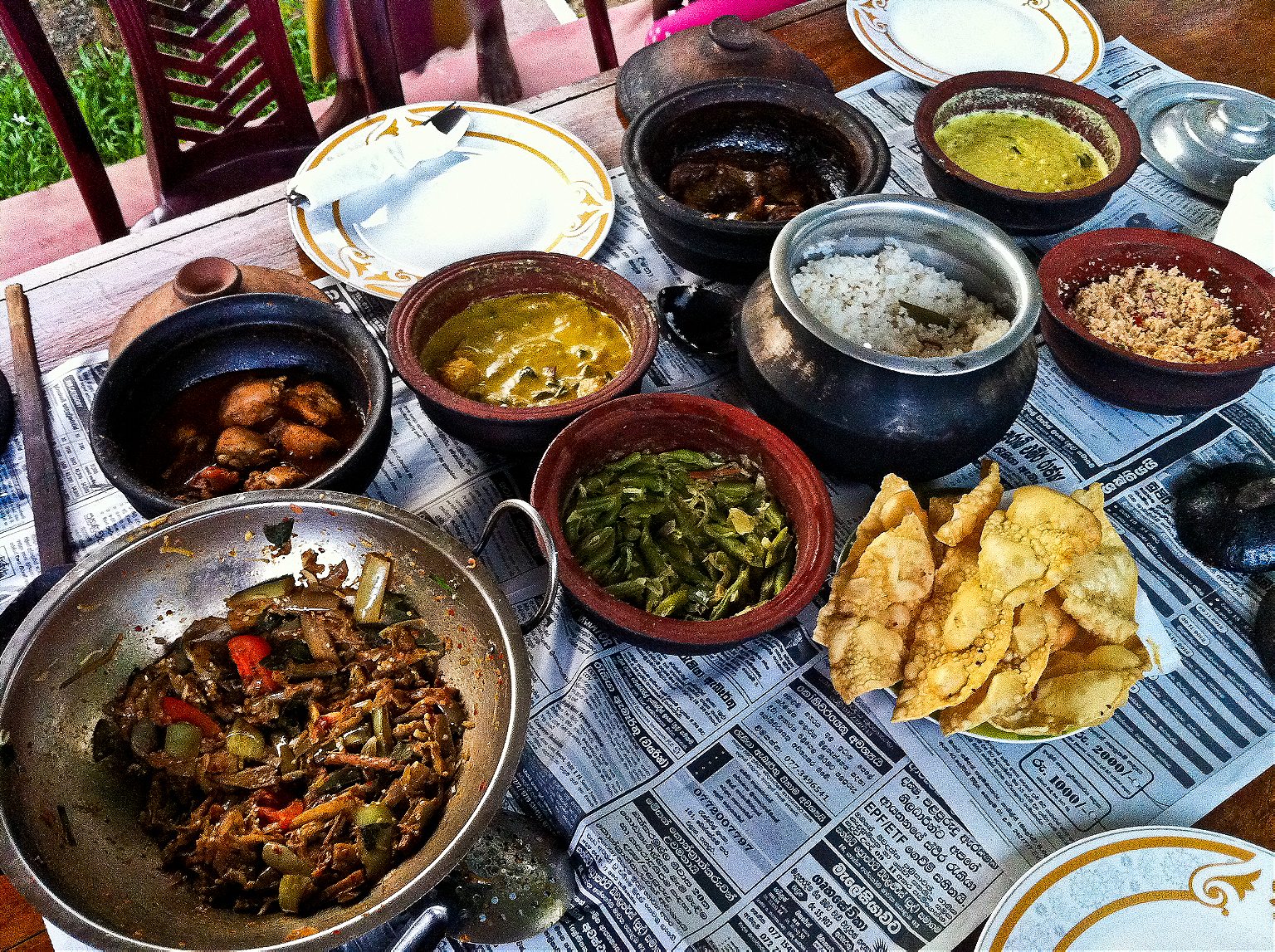 Get your sambols. A cross between Indian chutneys (and Indonesian sambals) and salads, Sri Lankan sambols punctuate every meal with spice. The most popular ones are seeni sambol, a tropical take on onion jam, featuring deep-fried onions spiked with chili flakes and bonito fish flakes; pol sambol, a dry, lemony coconut chutney; and katta sambol, starring chilli flakes and tiny, dried prawns or fish flakes.


Plan ahead. Many people travel in Sri Lanka through a tour company, or by organizing a bespoke trip with a van and a guide/driver to shuttle them between beaches and the heritage-site-heavy cultural triangle. It's a little more challenging to just drift up and down the country without a set itinerary, but not impossible. Plan small stages in advance, especially if you plan to take trains. There are trains between main cities in each province, but it's not an extensive network, and the south and east are sparsely covered. Train tickets come in reserved or non-reserved, and in several classes—from tourist-catered viewing carriages, down to first, second, and third. You can't book online, although Sri Lanka's railway site has info on times and prices. Booking tickets can be a hassle; often you'll have to physically buy the tickets in advance at train stations and since trains fill up quickly, you might not get a seat. It's the public buses, with their far more extensive network and timetable, that get Sri Lankans across the country. Prepare for crowds and loud music. They don't always have space for luggage, so if you want more room, buy two seats.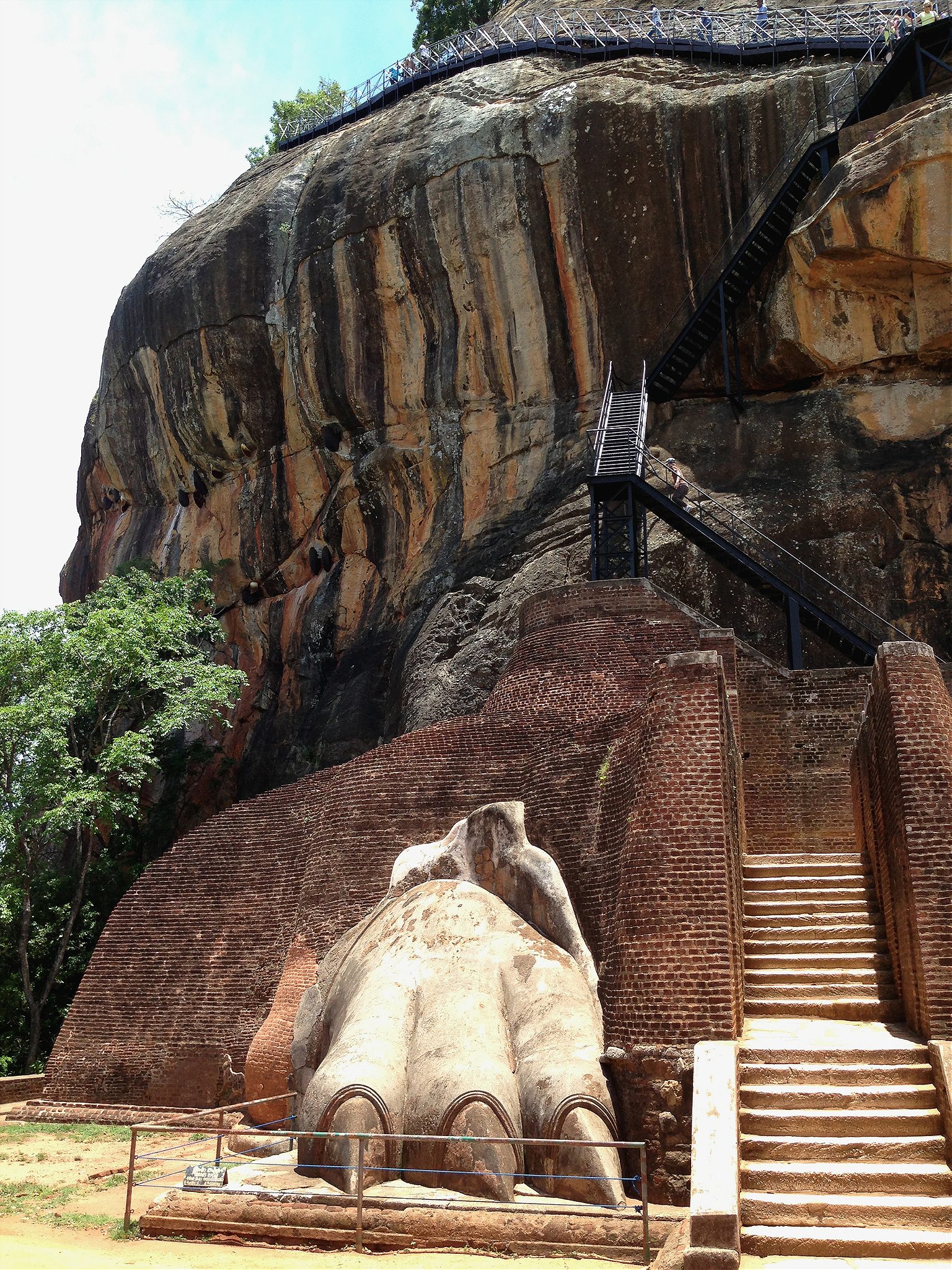 You'll need three kinds of electrical plugs. Buildings in Sri Lanka sometimes have the three-pronged UK socket, sometimes the two-pronged European one, and, often in older buildings, the rounded three-pronged socket used in India and Nepal. Some rooms have outlets for all three plugs, but sometimes only the latter. If you're holding the wrong plug and are in Colombo, you can find the right adapter at Pettah market, where there are a bunch of electrical stores with bins full of them. The shopkeepers will even test them for you before you buy.


Dress sharp. Nearly 70 years after Independence, many Sri Lankan traditions are still shaped by colonial legacies. This is most apparent in places like the quaint hill town of Nuwara Eliya, where many restaurants and members-only clubs have strict dress codes. The colonial-era Hill Club (which, colonials that they are, denies entry to Sri Lankans unless they are members), for instance, requires men to wear jackets and ties to dinner, which features old-fashioned English specialties such as cream of onion soup, roast beef, and iced profiteroles. Although dress codes are more relaxed in cosmopolitan Colombo, most bars and restaurants in five-star hotels don't allow men wearing shorts and open shoes or flip-flops.


Eat hoppers all day. Hoppers make a great alternative to rice to mop up curry. They come in two forms: as sourdough, crispy crepes of fermented rice flour, similar to an Indian appam, and 'strings' or idiyappam: steamed, ultra-thin rice noodles. You can buy them at any time of day at snack stalls: an egg hopper (with an egg cooked into the center of the bowl-shaped hopper) makes a perfect breakfast, and you can have meat or coconut sambol with your hopper for the rest of the day. (If you intend to try hoppers in a restaurant, though, remember that most serve them either for breakfast or dinner. Rice is the carb of choice for lunch.)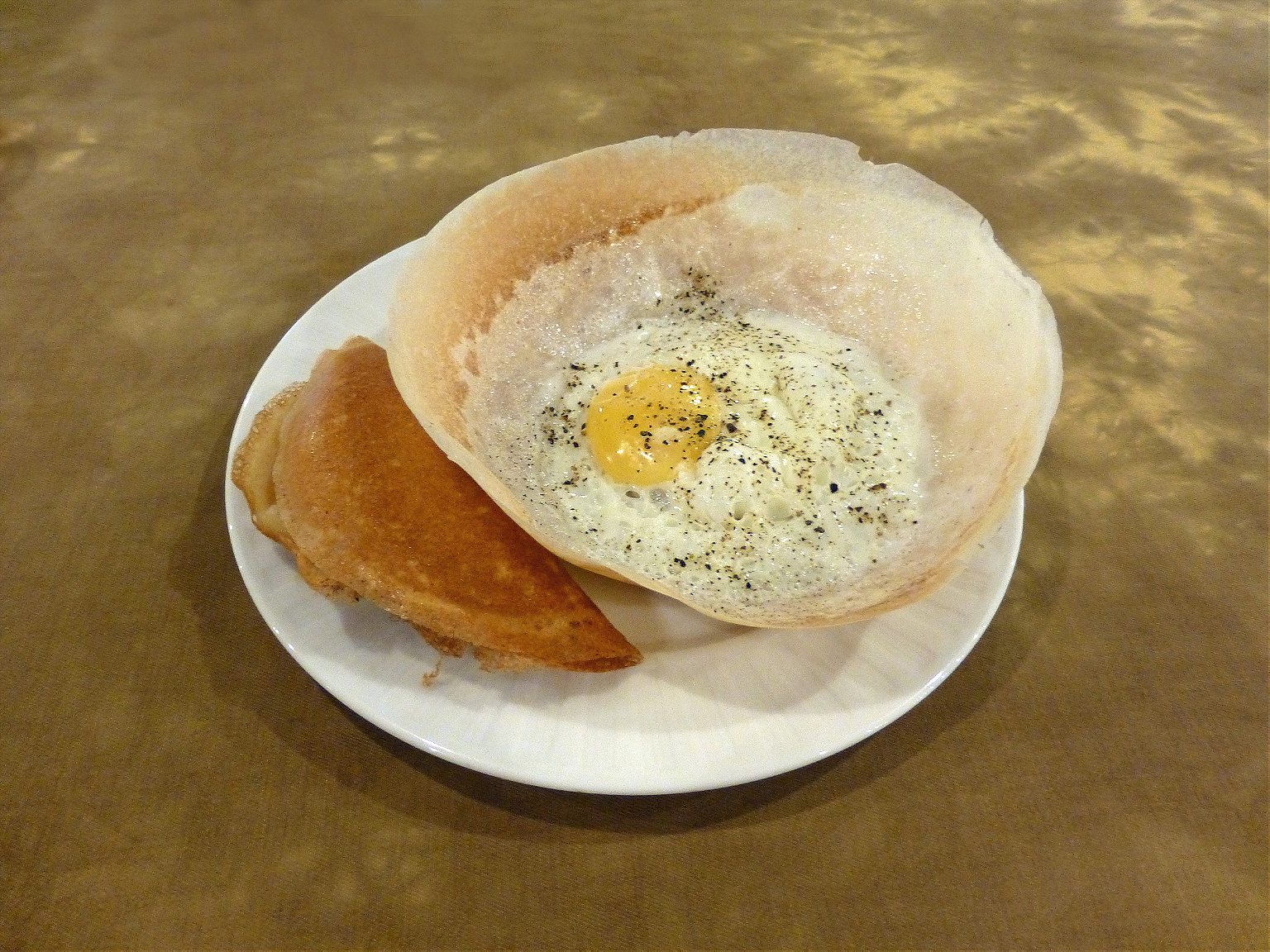 You will probably need a tuk-tuk at some point. This three-wheeled moped-beetle hybrid (manufactured by Piaggio) common in South and Southeast Asia is the taxi worker-bee of Sri Lankan traffic. Tuk-tuk drivers—many of whom sleep in their vehicles—are a font of local knowledge, so if you're new to somewhere it's a good idea to find one you get a good feeling about to be your guide. Tuk-tuks are privately owned and unregulated, so always be aware of the risks of late-night traffic. (The PickMe app for taxis is an alternative if you want a larger vehicle). Be warned: it might be something stronger than water the driver's sipping from the bottle at his feet.


Muslim Hotels are not hotels. "Muslim hotels" are actually Muslim-owned restaurants serving biryiani, kottu, samosas, and other South Asian staples—all halal, of course. Arab traders brought Islam to the island in the 7th Century and though only 10% of Sri Lanka's population is Muslim, the country is one of the most Muslim-friendly places to travel because of the community's outsize culinary influence. The Muslim Hotel in Kandy's center is particularly well-frequented.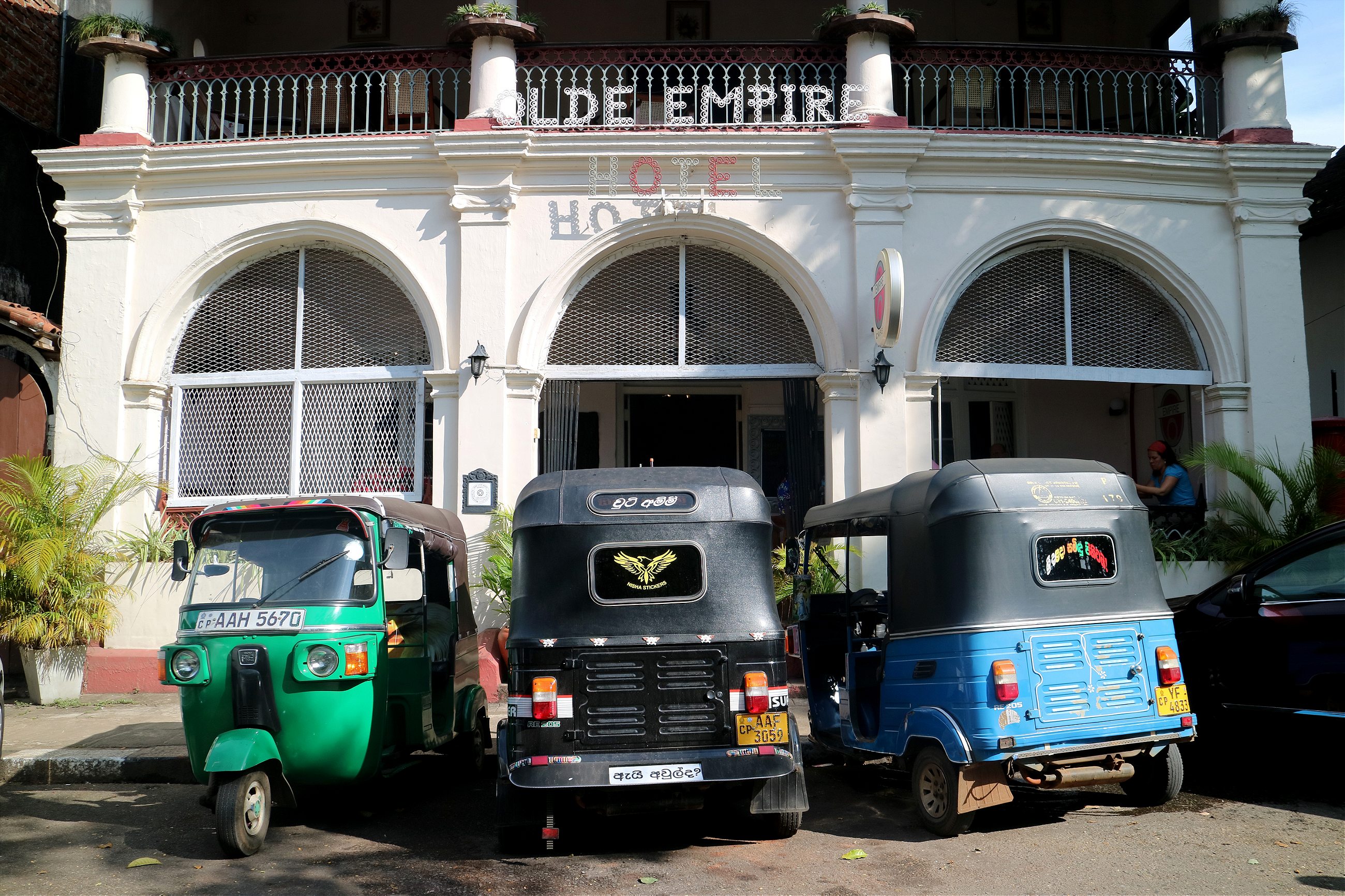 Pardon Colombo's makeover. Often little more than a mandatory pit-stop en route to Sri Lanka's more famous attractions, the capital city of Colombo has come into its own since the war ended. An aggressive beautification program led by former president Mahinda Rajapaksa has given the city a contemporary edge, with sprawling gardens (such as Viharamahadevi Park in the center of the city) and open spaces interspersed with multi-cuisine restaurants and chic designer stores. The once-horizontal skyline of the city is set to soar skywards, with a number of high-profile hotel chains and infrastructure projects coming up. Some of these ambitious projects, such as the China-backed Colombo Port City Project—an offshore development to be built on reclaimed land—are controversial. China's increasing influence on Sri Lankan politics is most evident in Colombo, which not only has a large expatriate community, but also a growing number of Chinese bookshops, food stores, and restaurants.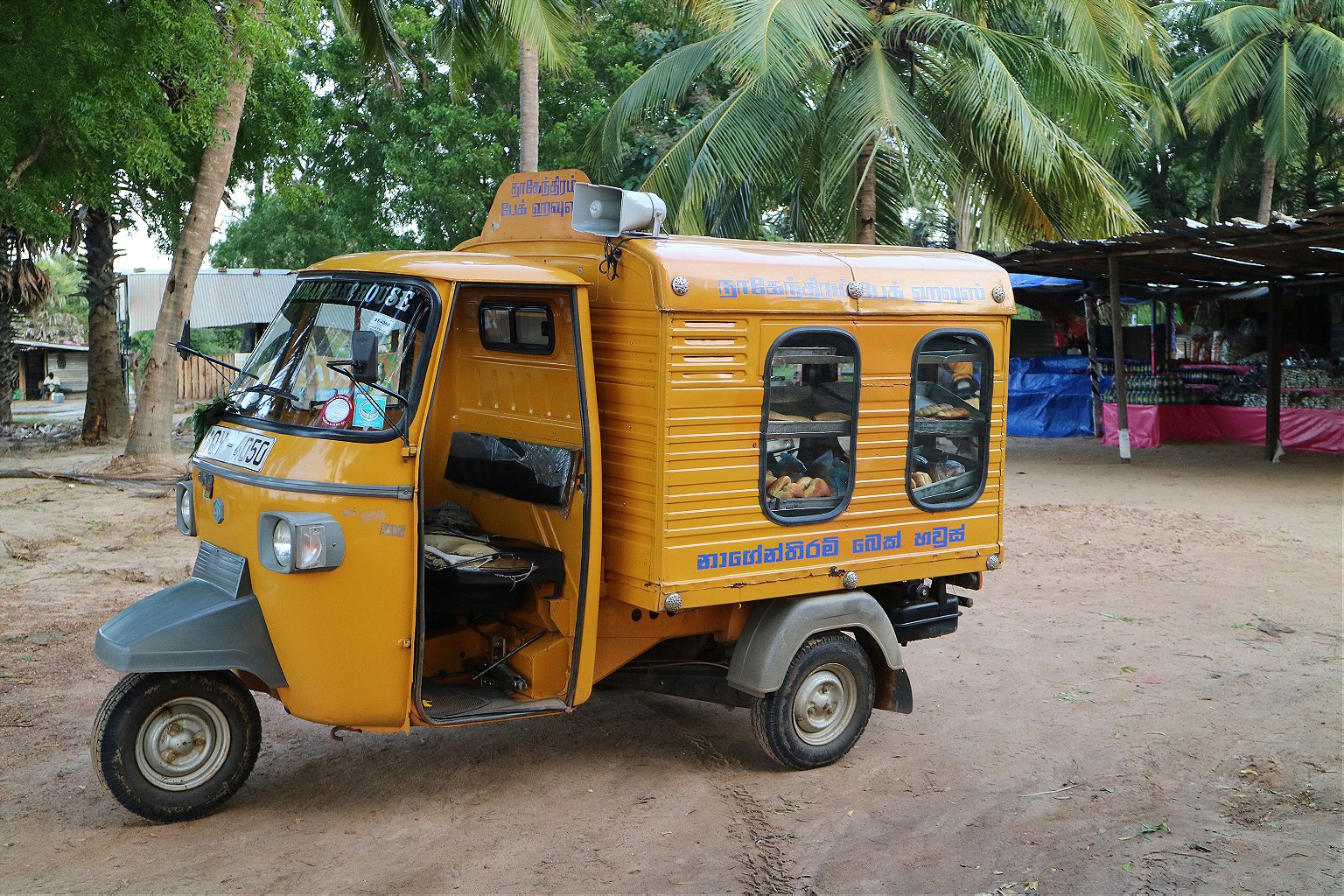 Go long on short eats. Sri Lanka's outsized affection for deep-fried snacks is best showcased during tea-time, when you can sample a variety of 'short eats' or bite-sized appetizers. Tuk-tuks hired by local bakeries ferry these treats around a couple of times a day. The most popular short eats include crumbed and deep-fried fish and potato cutlets, egg pastries, vegetable or chicken patties and isso vade: deep-fried lentil cakes studded with small, whole prawns. Traveling by train around the country also ensures access to a steady stream of snacks, such as raw mango pieces sprinkled with salt and chilli powder, boiled, spiced chickpeas and vadais or spongy, savory deep-fried doughnuts made of lentils. Sri Lankans have also lent a local touch to the British legacy of bread, with creations such as maalu paan or triangular buns stuffed with a peppery tuna mixture, and kimbula banis or dense, croissant-shaped buns sprinkled with sugar crystals.


The north is mostly open, but not exactly 'free'. The direct train from Colombo to Jaffna was re-opened in 2014 for the first time since 1990. Some areas are still off-limits but key civil war sites such as the Elephant Pass and Mullaitivu—the peninsula's "Killing Fields" are now open. And while LTTE-leader Prabakharan's tomb has been bulldozed after an outcry over 'war tourism', there are other grim, gloating war monuments with Sinhalese tourists taking selfies. There's a heavy military presence. In Kilinochchi, soldiers walk the streets, patrolling in and out of sprawling camps with a ratio of one military personnel to six civilians. For the Tamils who lived through the brutal end of the war, the military presence is a daily reminder of wartime trauma and the army's impunity. According to recent reports, torture, rape, abductions, and suppression of Tamils have continued under the new President Sirisina. Tamils in the north are also angry that the military's forcible land grabs have continued, despite Sirisina's promises to stop them. If you venture north, be aware of these issues—but be careful who you discuss them with.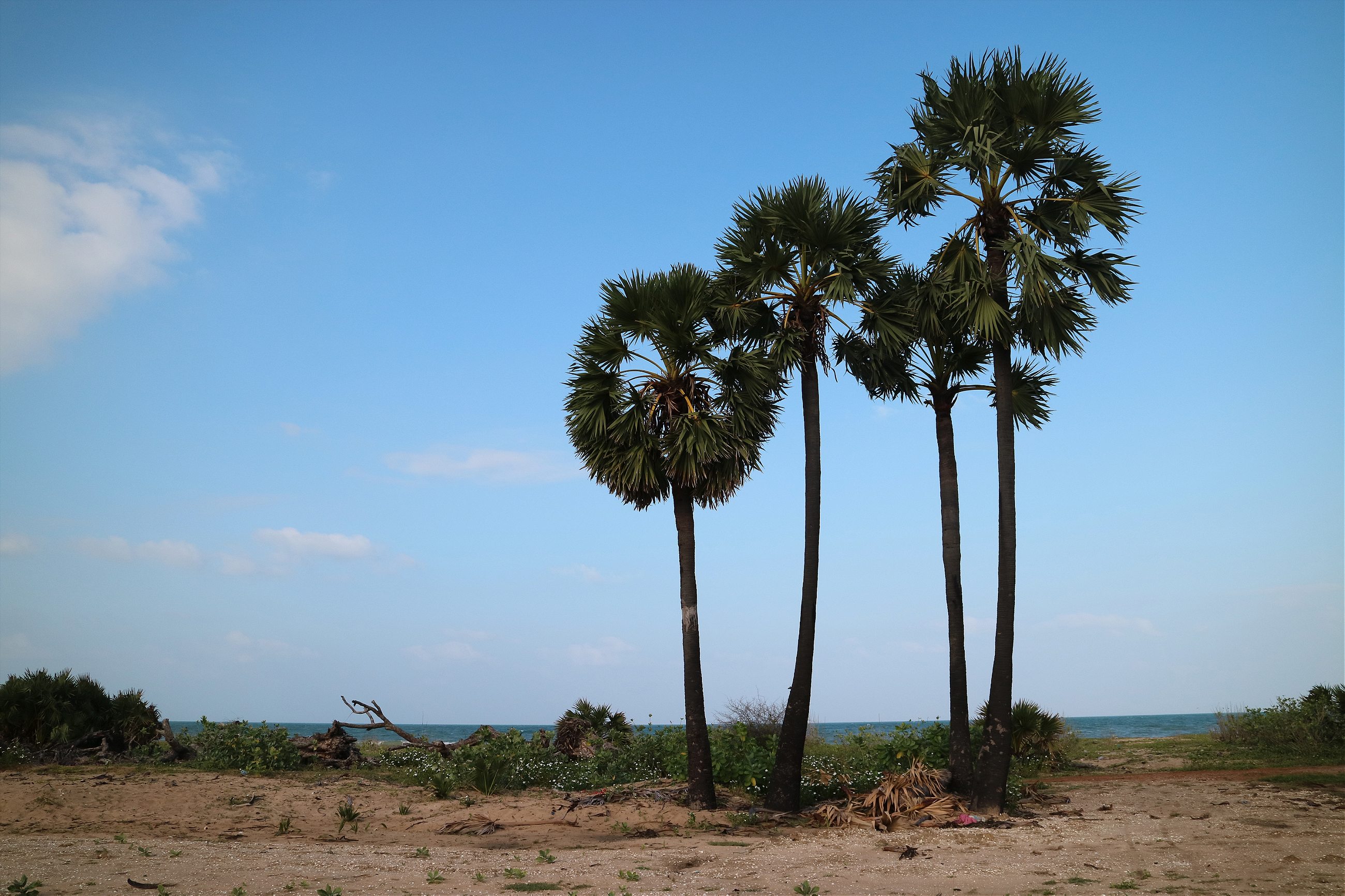 It's not easy to get Jaffna food in Jaffna. Still rusty after years of strife, restaurants in Jaffna—the capital Sri Lanka's northern province—serve a confusing hodge-podge of Western-style dishes and mainstream Sri Lankan classics such as kottu (a popular snack made of wheat roti and slivers of meat and vegetables, chopped into bite-sized pieces on a griddle) instead of the fiery, fennel-scented gravies typical of the region. It can be challenging to find authentic Jaffna-style curries in Jaffna. Most restaurants require advance notice to make Jaffna specials such as kool, a scorching seafood soup traditionally flavored with umami-packed crustacean shells and thickened with palmyrah root flour, and the fiendishly spicy crab curry, laced with the gentle bitterness of drumstick leaves. (Although you can usually snag a crab curry or three at the Green Grass Hotel.) The region's unique flavors have been shaped both by the abundance of natural resources (such as seafood) and years of war-induced shortages. Jaffna's tooth-achingly sweet ice cream (sold by popular local parlors such as Rio's), for instance, was sweetened with saccharine until recently to make up for a widespread sugar shortage.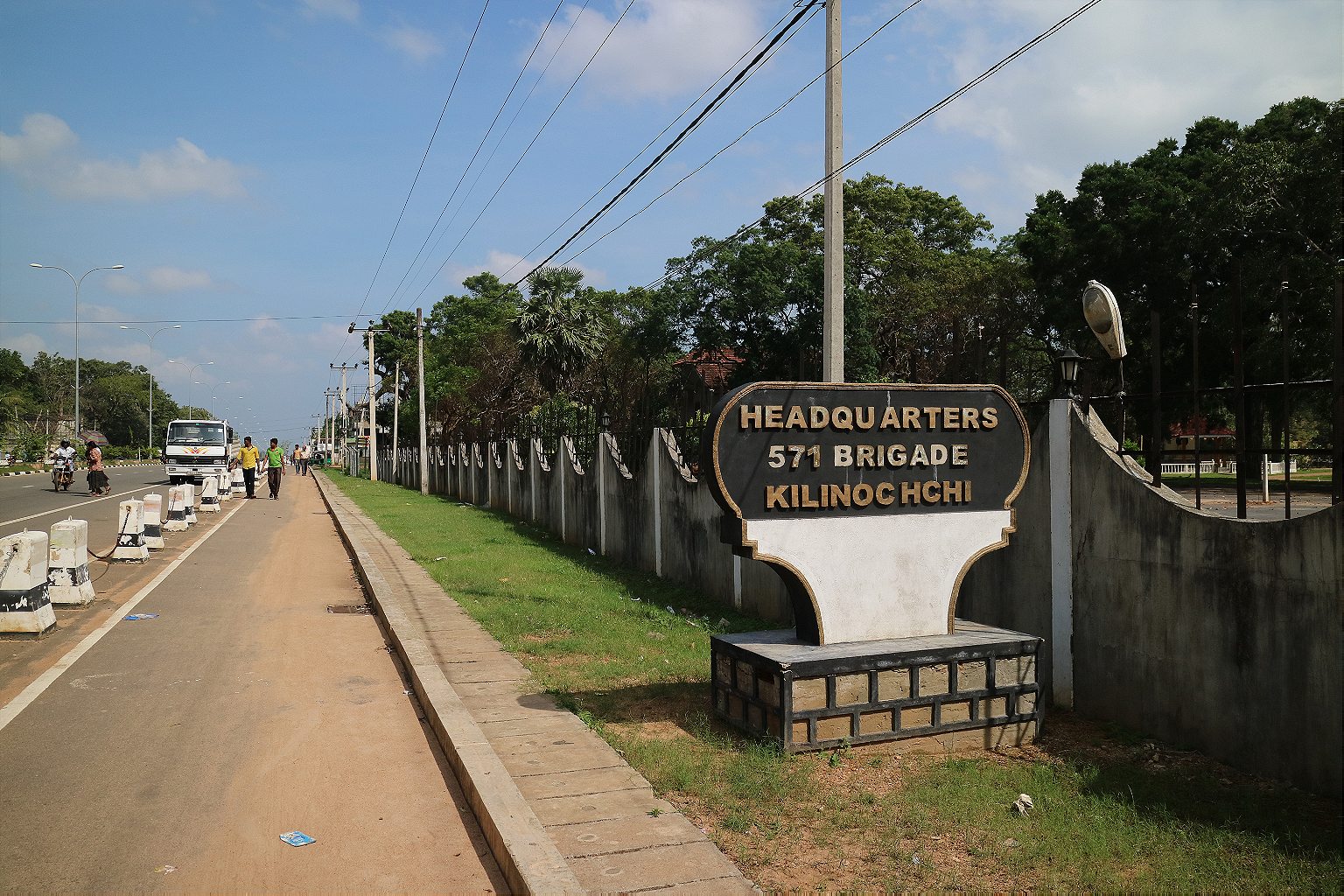 Spend your cash locally, where possible. A big chunk of the tourist cash, meant to benefit the whole country, goes to government-staked hotel chains and tour companies. Also, the mighty Sri Lankan military—implicated in war crimes by the UN—is carving out a big piece of the tourism business, running hotels, resorts, helicopter tours, monuments, shrines, and nature sanctuaries. Some tour companies and hotels are associated with suspected human rights offenders: the Sri Lanka Campaign for Peace and Justice compiles a comprehensive list of businesses to avoid. This institutional dominance of the tourism sector also deprives the local population of any benefits; in the northern peninsula the military runs many supermarkets and restaurants (Look out for Army Brigade numbers on storefronts). It's not always easy, but staying at locally-owned guesthouses (rather than large chains such as Amana, Cinnamon, and Jetwing) and eating at locally-owned restaurants will ensure some cash goes to the local population—but be aware that quality can be variable. Some NGOs also provide simple beds in exchange for a small donation.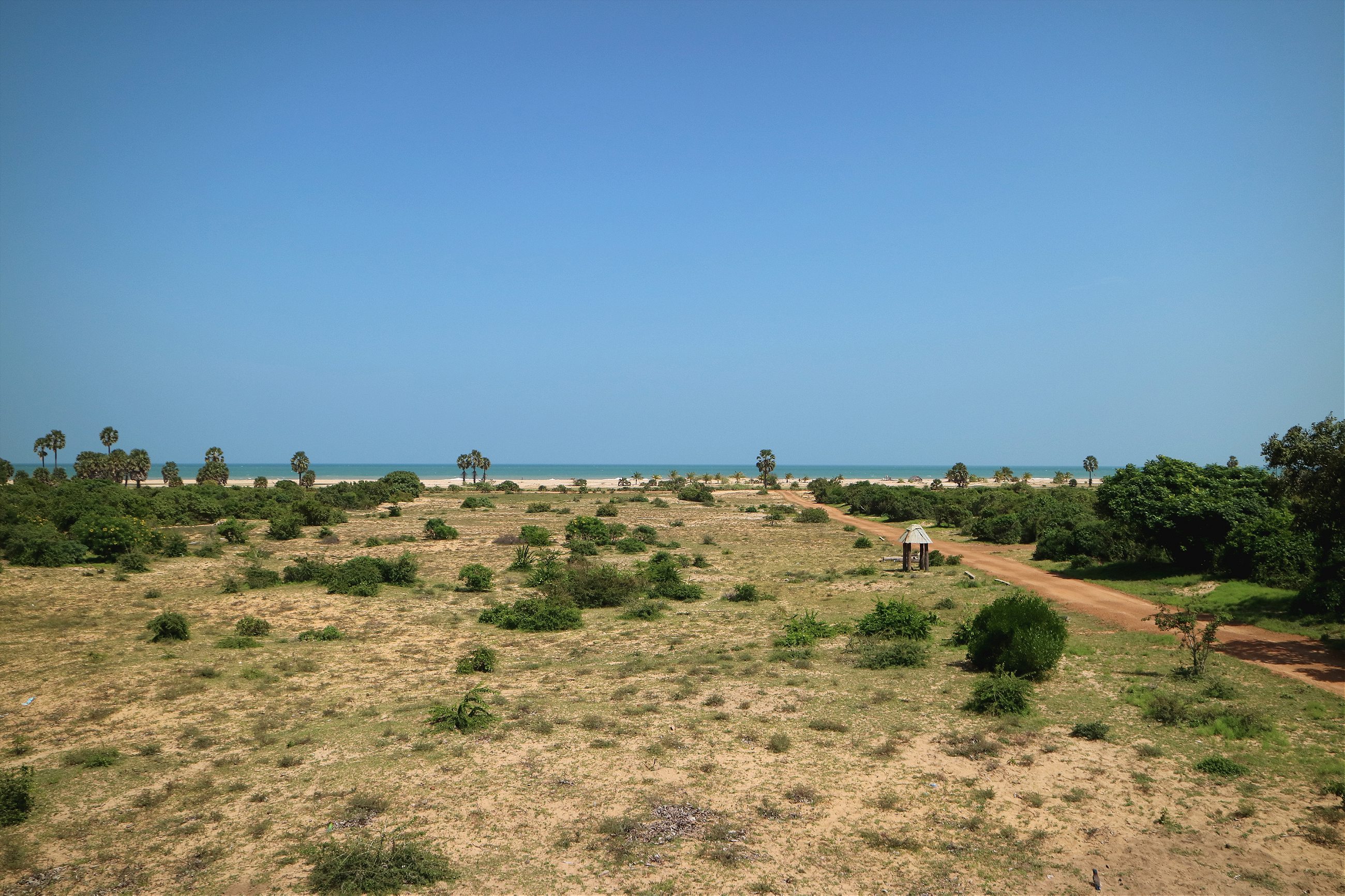 The tea comes sweet. Sri Lanka's colonial incarnation, Ceylon, was the jewel in Britain's overseas crown, for its beauty and for the tea plantations that kept the Empire wealthy and watered. The tea trade is still worth 2% of Sri Lanka's GDP, and tourists come to drink high-quality hot leaf water in the plantation-rich hill country and in posh teahouses in Colombo. But the standard cuppa around Sri Lanka is pretty bland, and by default, served with so much sugar you can stand your teaspoon in it.


Full moon is no party. There is not much nightlife outside Colombo, barring hotels and ex-pat bars in resorts. Across Sri Lanka, drinking raucously in public is frowned upon, but still some parts have a robust drinking culture. Local beers like Lion Lager, Three Coins, and Kings—plus a decent stout—come in generous 330ml (12 OZ) bottles. There is also the local, bourbon-like spirit Arrack (distilled coconut flower sap); and toddy, tapped straight from the sap of palm trees. But on full moons (the Buddhist 'poya') and some public holidays, nobody (theoretically) sells liquor, except some foreign-catering hotels. In Jaffna many places don't serve booze at all because it's hard to get liquor licenses. Licensing laws—though not always enforced—mean that some places serve no alcohol between 2-5pm any day of the year. This seems to be more strictly enforced in Kandy, but if you really need a beer between 2pm and 5pm in Kandy, the colonial Queen's Hotel has your back.
Additional reporting by Vidya Balachander