Korean microbrewers are bringing IPAs and sours to a country used to watery lagers. If only the government would get out of their way.

Faced with a choice between repressive communism in the north or military dictatorship in the south for most of the 20th century, Koreans are familiar with the concept of having two not-very-good options. Until recently, they also had to choose between two very bad beer companies, the lowly Hite and OB.
But all that changed in April 2014, when the government loosened restrictions that had long prohibited microbreweries from operating by mandating a large volume production that microbreweries simply could not match. (Similar deregulation in the '70s helped usher in the U.S. craft beer boom.) The first few beer geeks with dreams of introducing tasty craft beer to a Korean market opened up shop, and the results have been impressive.
The first year has proven one thing: Korea was a ripe market for microbrews, so much so that supply cannot meet demand. Microbreweries like the Hand and Malt Brewing Company have seen a threefold increase in both production and brewery space in year one. Galmegi Brewing Company's sales have doubled since last summer, and Magpie Brewing Company estimates that their yearly production will have increased fifteen times from last year's output.
But there have been growing pains. For one thing, the new array of options has led to widespread confusion for beer drinkers—since brewers have struggled to promote not only themselves but also to convey what, exactly, is in their beers—and for the producers themselves, since the country's current liquor laws might be best described as somewhere between abstruse and asinine.
When I arrived in Seoul last month, it was obvious from a walk through the Itaewon district that 2015 would be a major turning point for beer in the country. In the way that restaurants in America might post Zagat ratings or Trip Advisor credentials in their windows, the establishments in Itaewon gained credibility by chalking up their boards with four words: "Craft Beer Sold Here."
That first night, I sat down at a bar drained from a 14-hour flight. I needed a beer the way an emotional wreck needed a hug. I sort of got both. ARK's Hug Me, a ginger-infused wheat beer, was one of two on tap. I started with the Hug (a spokesperson for ARK felt inclined to note that the name translated better in Korea) and followed it up with their Be High IPA. For a country lacking many of the right ingredients for quality craft beer—from malt to hops to yeast—ARK was off in the right direction.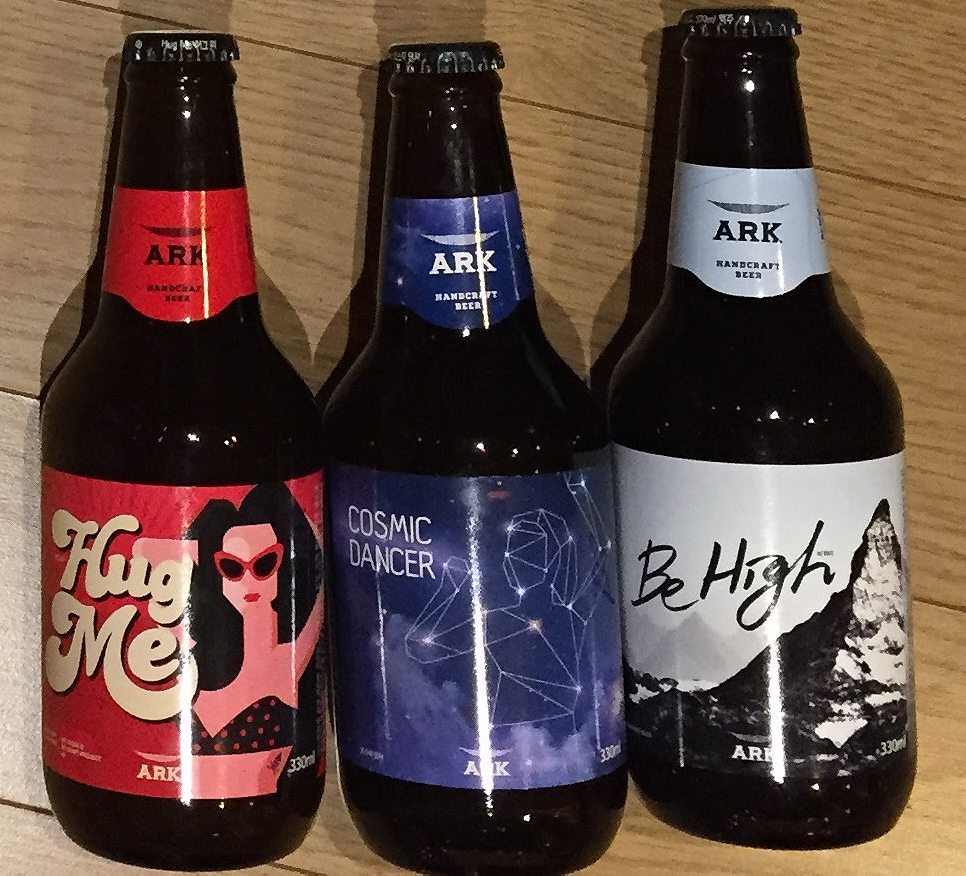 And while they still have to rely on imports, Korean craft beer can be quite unique to all the small batch beers of the world. Led by American Apple-engineer-turned-beermaker, Mark Hamon, ARK's plan is to increase their lineup by experimenting with local ingredients like omija (the Korean equivalent of a cranberry), yuzu (similar to a tangerine), a Korean variety of peach, and makgeolli yeast, which is used to produce the long-existing fermented rice drink in Korea. Hug Me had lovely notes of ginger and orange peel.
But to take on the giants, microbreweries need more than innovation. They need across-the-board understanding of the laws. In speaking with many of the brewery principals, none of them were on the same page. While Hamon is experimenting with added flavors and attempting to bottle his beer, Bryan Do, the Korean-American owner of the Hand and Malt Brewing Company (and interestingly a former director at Microsoft), said that when he went to register an oatmeal stout beer, he was told that he could not use oatmeal in the recipe.
"This tax official pulled out a really old law book. It was earmarked and he showed me the law," Do said, comparing the law to the Rheinheitsgebot, the German beer purity laws that originally forbade anything beyond water, barley, and hops. When he went to register his canning machine, he was also told that bottling or canning beer in Korea was illegal. (Most microbreweries are forced to store their beer in kegs only.) ARK is bottling their beers, but has not heard from the government.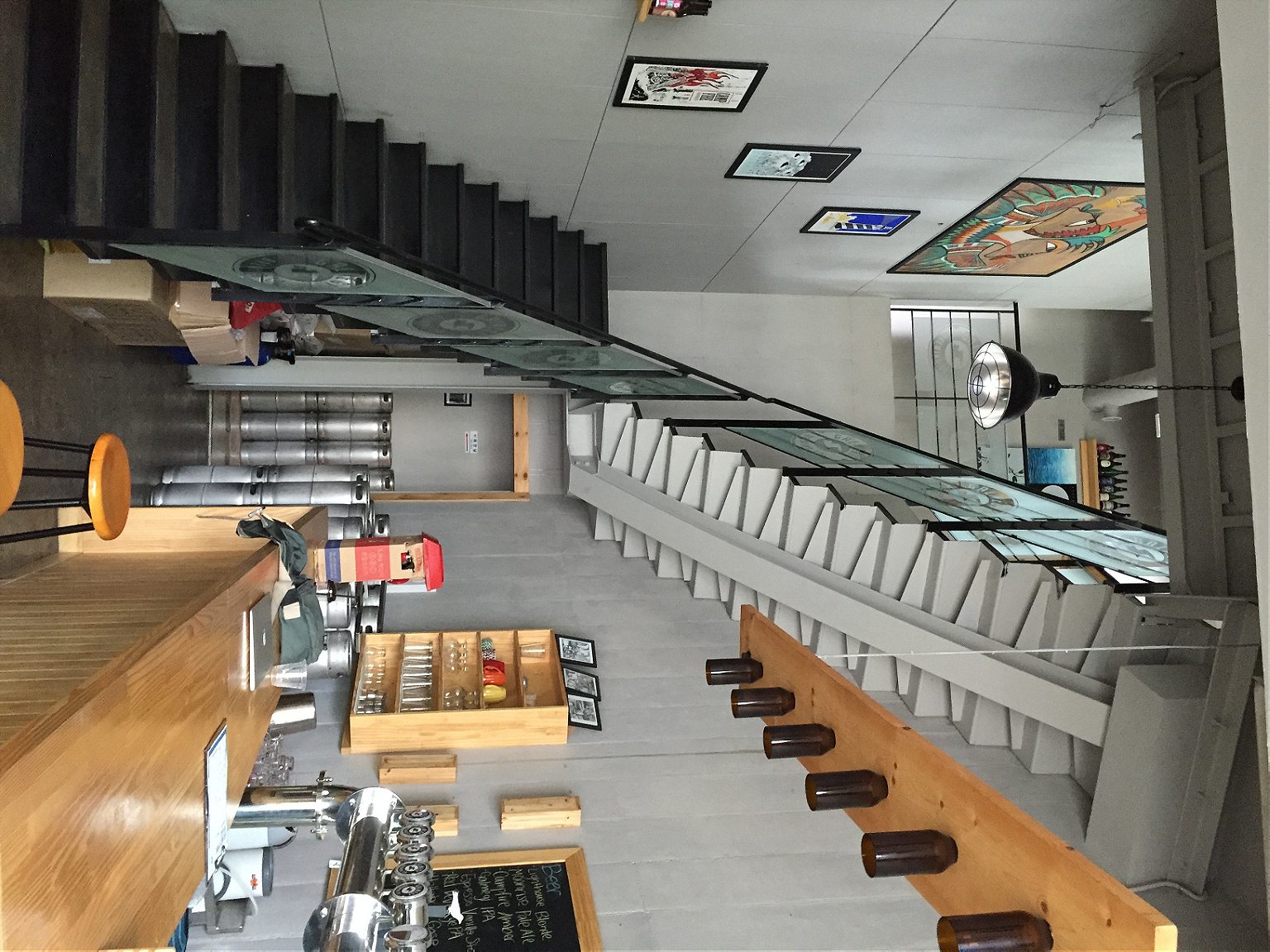 Other breweries, like Galmegi Brewing Company down in Busan, are following in ARK's footsteps, adding the citrus of hallabong to their gose beer and Korean ginger to their Seoulless Ginger. According to CEO and head brewer, Stephane Turcotte, when he submitted their Rye IPA (with rye in the recipe), they were approved.
Other brewers who had their recipes rejected because of added ingredients, and asked not to be named here, admitted to producing beers with those disallowed ingredients and just leaving them off the submitted recipes.
"The funny thing is, no one really knows," Turcotte said about the recipe regulations. "There isn't just one governing body that we report to." Brewers have to deal with the tax office, food department, and local office, and all of these offices are locally based. (ARK and the Hand and Malt operate in different regions of the country.) The confusion runs deeper than recipes and bottling rules. Everything from taxes to distribution laws is hazy for all the new microbreweries. Brewery representatives from same-sized microbreweries quoted taxes from 60 to 72 to 75 percent and had a wide interpretation regarding permits for distribution.
When the April 2014 law went into effect, lowering vessel capacity limits and decreasing taxes, it also allowed microbreweries to distribute outside of their premises into restaurants and bars, using liquor distributors. A number of breweries are distributing through these channels, understanding that an amendment proposed in February of this year was quashed, which would have changed the law and required that all distribution be handled by the microbreweries instead of third-party distributors. Other brewers believe the law passed, but are distributing because the law is not being enforced. Other breweries are not rocking the boat and self-distributing only, using cold trucks. Regardless, if the April 2014 law allowing microbreweries to exist helped to grow small business, this bill or amendment (whether in place or not) was certainly a way to hurt it.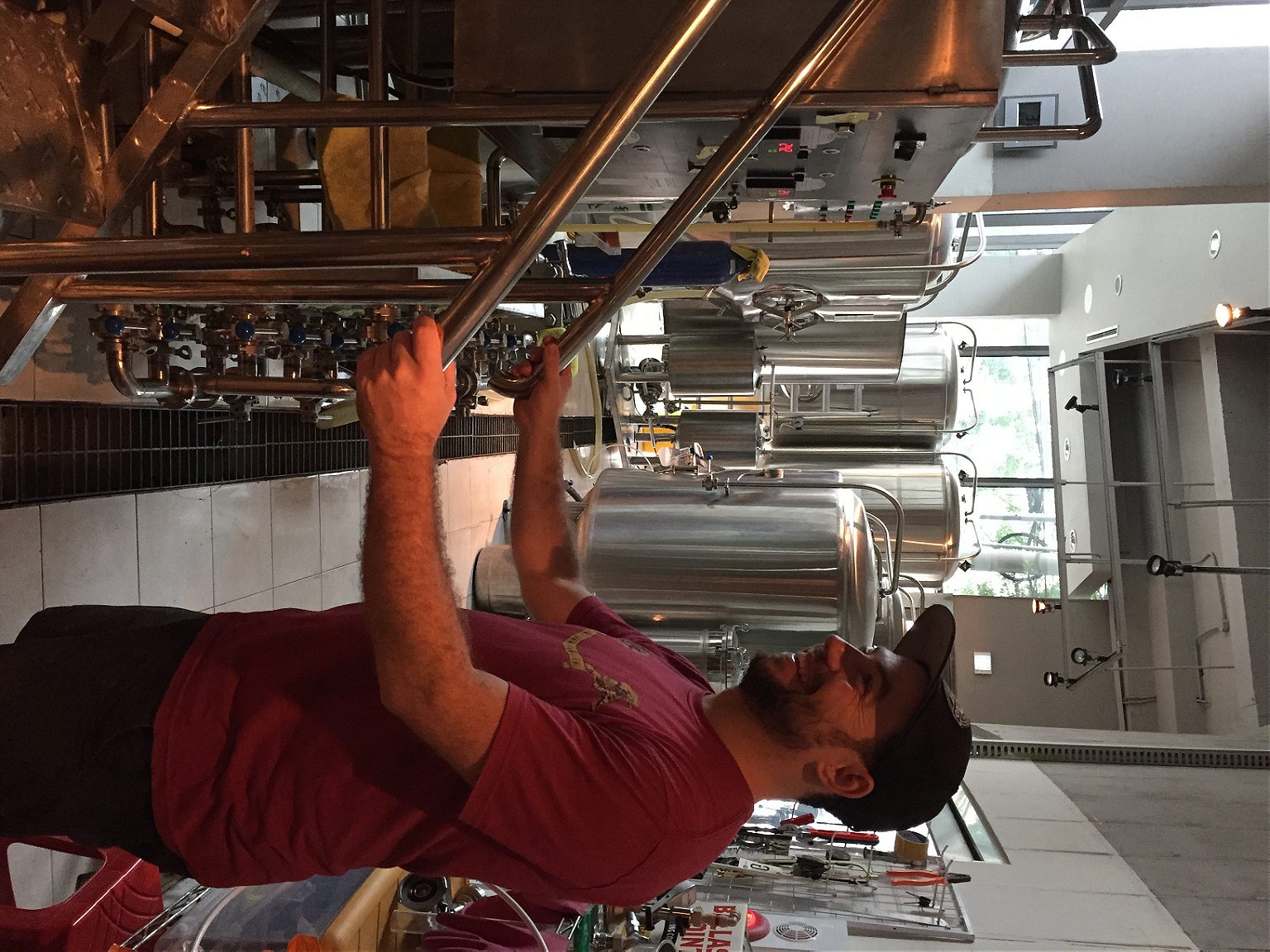 None of the brewery heads believe that this legislation was designed to protect Hite and OB. Bryan Do wrote me: "[Hite and OB] are way too big to care about us little boys now. … Word around town it is being spearheaded by the other smaller general license holders who feel that there are too many microbreweries popping up and reduce competition."
Erik Moynihan, CEO of Magpie Brewing Company, agreed, adding in an email that the newer general breweries that opened up with huge investments "haven't had much luck penetrating the market and are in a vulnerable spot when the tiny guys making low investments (comparatively) can reap all of the same benefits—and are growing quickly. … In my opinion it [is an] attempt to unbalance the playing field: People with the money to 'go big' expect added benefits, protection, or access to specific sales channels." Turcotte believes otherwise, arguing that the amendment was proposed "to protect consumers as the smaller breweries don't typically filter and very few of the distributors use cold-chain to move kegs around the country."
Even if brewery owners are having a tough time making sense of the legislation and are not giving the micro-changes to important laws much attention, they knew to focus on the beer. Do, who was a homebrewer and owns a restaurant down in Seoul's Gangnam District, was committed to the Hand and Malt before the April 2014 law even passed. He rented space outside of the city and was prepared to claim to be a general brewery by keeping non-working tanks on the premises just to pass inspection. "It didn't matter if it was a rusty old vessel. The plan was to run a microbrewery," he said. Do added that other breweries conducted similar subterfuge prior to the April 2014 law, using stainless steel milk fermentation vessels to pass as general breweries. Turcotte of Galmegi confirmed that this legerdemain was taking place.
However, thanks to the new rules, Do was able to follow a simpler path to produce quality beer, bringing in Brandon Fenner, former lead brewer at Magic Hat and Maui Brewing Company, and Phillip Klein, who was actually part of the original craft beer movement in Korea at the start of the millennium when Korea hosted the World Cup and wanted to appeal to the throngs of European visitors with something better than their awful lagers. But Klein's Platinum, like most microbreweries that entered the scene back then, had failed. (Today, however, Platinum is one of the microbrews back on the scene.)
Many Koreans have either rejected beer or thought that it was supposed to taste like Coors Light
In 2011, Turcotte, who is always in complete beer-nerd mode, formed a home brewing collective in Korea, getting other home brewers to pool their money together to purchase quality equipment. Before the law passed, when Galmegi had first opened as a brew pub, Turcotte had an arrangement with Ka-Brew (now known as Kapa Brewery), one of the other breweries today that was and still is a major contract brewer for many of the craft beer pubs. Turcotte sold and relabeled Ka-Brew's beer as Galmegi beer in order to create brand awareness. But when Turcotte wanted to use Ka-Brew's facilities to start brewing his own recipes, he was told he would have to wait in line. There were too many brewers and so few fermentation tanks.
Today, Galmegi, which has its brewery in Busan, and the Hand and Malt are producing some of the best beers in this nascent craft beer nation. Both breweries make an IPA that could confidently sit on shelves beside most of the celebrated American-made varieties. (Unfortunately Korean law prevents microbreweries from storing their beers anywhere other than kegs.) But to continue to prosper as a small business, it is hard when the stumbling blocks keep getting rearranged. Owners like Do are not sure where they will get tripped up next. "Importing ingredients is what keeps me up at night," he said. If the Korean Ministry of Food Drug Safety tests his company's yeast, which is not uncommon, "we lose time and the yeast dies."
Even if interpretation of Korean laws and importing were seamless, there was always a second uncertainty that microbreweries had to consider: Korean tastebuds. Korean beer drinkers have always consumed bad, pale lagers. (Even Hite seems to have a tough time admitting that their beer is good. Hite cans have meaningless phrases like "bottom fermentation," "ice point filtration system," and "extra drinkability" printed boldly on the side, and then at the bottom, in a muddled, less decipherable script are the hard-to-read words "best quality guaranteed.") Because of Hite and OB, many Koreans have either rejected beer or thought that it was supposed to taste like Coors Light. The question before any of these companies launched was quite simple: Were Koreans going to consume craft beer?
I've seen Koreans order a pint and split it between three people
"All of my beers I call gateway beers," Do said about his lineup. "I don't think the Korean public is ready for in-your-face beers."
Turcotte disagrees. "People always said to me, 'Man, you're crazy. You're trying to sell IPAs to Koreans. They drink shitty lagers.' But we noticed right away all the Koreans are drinking [craft beer], especially the women." (The distinction that women were leading the craft beer movement in Korea was reiterated by Do and the owner of Reilly's Brew Pub in Seoul, too.) Meanwhile, Galmegi's IPA (not counting their double and rye IPAs) outsells their hoppy pale ale two to one. "Look at Korean food," Turcotte notes. "They have huge garlicky and spicy flavors." In other words, they are ready for beer with taste.
Korean drinking customs are also distinctly different than Western beer drinking culture. "I've seen [Koreans] order a pint and split it between three people"—it's a food-and-drink sharing culture—"or sometimes they mix beer." Turcotte smiles and shakes his head. "They're not grasping pint culture."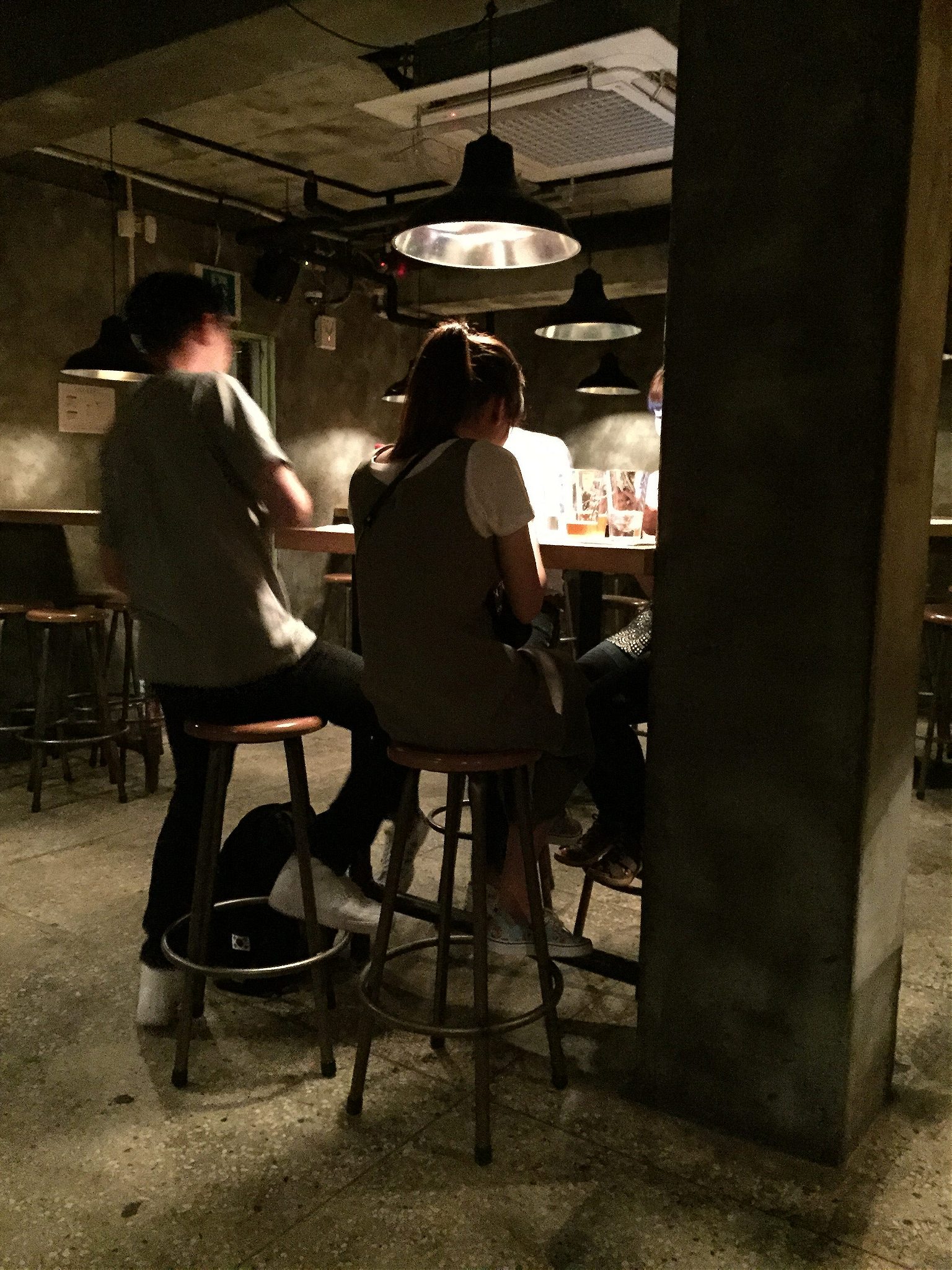 Seung Gyu Jo, a patron at Magpie's dark, underground Seoul bar—part of Magpie Brewing Company and one of the many brewers still without a brewery—told me, "I tried to avoid [Hite and OB] at all costs." So he didn't drink much beer. But while in the States he fell in love with IPAs. "I've been waiting for a craft beer to come to Korea." Jo has tried to convert his friends, but so far there have been no takers, except for his girlfriend, who drank her craft ale that night beside him.
Brewers like Turcotte are not worried about the pace at which Koreans adopt his brews. The invisible hand is already at work trying to get supply to meet demand. The real issues for Turcotte are that the industry is growing without transparency or unity.
"Back home [in North America], a craft beer bar serves other people's beers," Turcotte said. "Here every pub wants to sell their own beer, so there is a lot of contract brewing. Every contract brewer also brews their own beer. It's really confusing now for the consumer."
Take ARK, for instance. That is the name of their beer, but the brewing company is called Korea Craft Brewery, which is an uncommon move for a brewery trying to build brand recognition.
Turcotte adds, "What we're missing is a brewers' guild to help make sense of the laws," pointing to the San Diego guild that banded together to educate customers and work with local legislators, leading to the creation of one of the best craft beer locales.
Regardless of the solution, year one has taught the industry that something has to change. Maybe it should be the laws or the transparency or the collaboration between competitors. At least, moving forward, a Korean Beer Summit will taste a whole lot better.