Ola Cichowlas returns to the Polish orchards her grandmother grew up in to find out how apple growers are handling Russia's boycott of this year's harvest.
My family has a long history with apples. My 96-year-old paternal grandmother now lives in a Stalinist apartment block in Warsaw's Mokotow district, but she comes from an apple-growing village outside Grojec. At the end of World War II, after the Germans had killed her husband for being in Poland's underground Home Army, she moved to the ruined Polish capital as a single mother. With the help of a relative, she set up a fruit stall in a corner of a destroyed school to sell apples to local workers rebuilding the city.
My mother's father, upon his return from Buchenwald, was a broken man who found solace in growing fruit. He sold nearly all of his possession to buy a plot of land south of Warsaw where he nurtured his hundreds of trees with the reluctant help of his children. Apple profits bought my mother her one-way ticket to London on the eve of the communist declaration of Martial Law in Warsaw in 1981.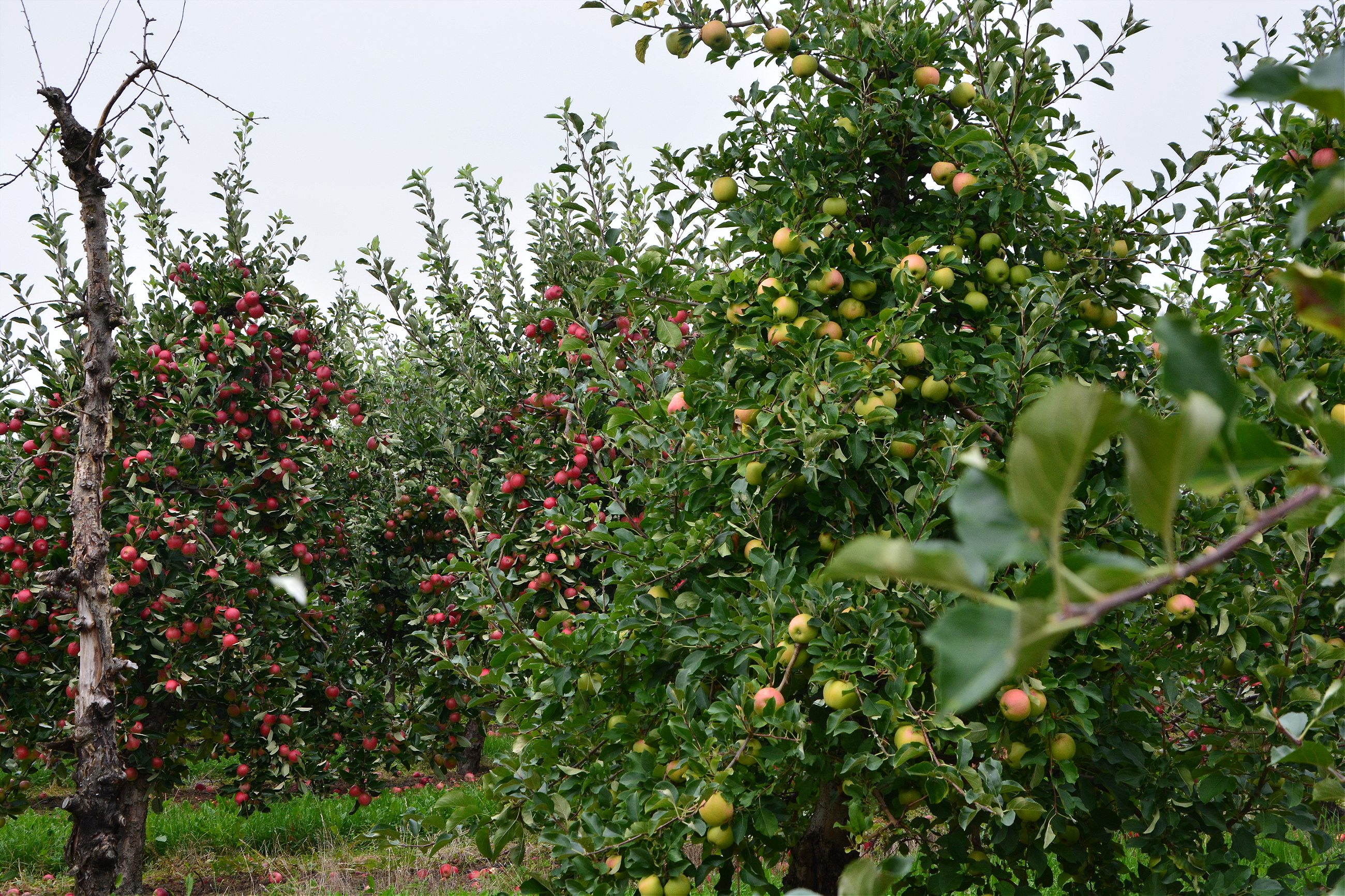 Indeed, apples helped rebuild a war-ravaged Warsaw, and were in abundance even when Polish shops were empty during Soviet domination. The verdant orchards of Grojec, my grandmother's home district, were a world apart from Warsaw's fading communist facades. Apples may be a humble crop, but they are a touchstone in Polish culture and history. And in uncertain times for Eastern Europe, they are helping revive the solidarity Poles hoped they would no longer need. They even have their own slogan in Warsaw these days: An apple a day keeps Putin away.
The Kremlin singled Poland out
Polish apples were the first victims of the ban on European foods that Moscow slapped on the EU in August in response to Western sanctions over Putin's Ukraine adventure. Russia has been snarling at the EU and the west throughout the conflict, but has a unique tension with Poland, which has, in ways big and small, been supporting the Ukrainian government in Kiev. The Kremlin singled Poland out: it banned the import of almost all Polish fruit and vegetables before its complete embargo on Western foods. In Warsaw, the reaction to sanctions was swift: a nationwide effort to buy Polish apples to help farmers survive the shortfall, and a social media campaign called "Eat Polish Apples to Annoy Putin".
Within days of Putin's embargo, the 'Eat Polish Apples' meme was trending on Polish social media. The campaign won wide backing throughout Eastern Europe—those countries most affected by Putin's food ban. It resonated strongly as a solidarity symbol in war-torn Ukraine. Since then, the trend has reached far beyond social networks: Warsaw buses, bars and cafes now exhort the public to 'Eat Polish Apples to Annoy Putin'. Last month, Poland's ambassador to Washington posted a video appeal for the U.S. to open its doors to Polish apples, and Warsaw's foreign minister Radek Sikorski arrived at an EU summit in Milan with a basket of the fruit.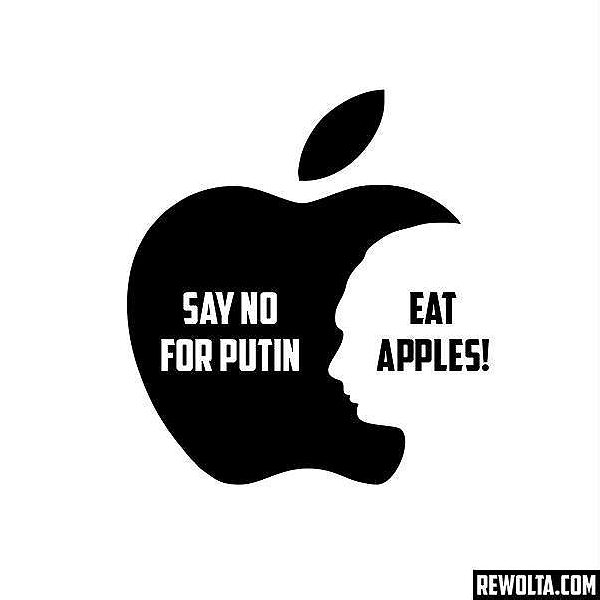 Grojec has been an apple-growing center for half a millennium. The area's microclimate—with its high-yield soil, and its scorching days and chilly nights during harvest season—produces apples with a deep red color and slightly bitter taste. Today, Grojec is Europe's apple basket, and for Poles, its name is synonymous with the fruit. Just 30 miles south of Warsaw, the area is the source for one in three Polish apples.
My aunt Krysia owns an orchard in the region, in the hamlet of Lewiczyn. "Meet me at the church," she told me over the phone when I made plans to visit. "Make sure your trunk is empty".
After driving for miles through orchard-filled villages—many of them named after the particular variety of apples grown in them—I reached Lewiczyn. Panic, it seems, has set in. "On TV, they say we are selling 30% of our apples to Russia. But I know I'm selling 70% there", Krysia's neighbour Mirek tells me. According to Reuters, Poland is the largest exporter of apples in the world, sending $587 million worth of the fruit abroad in 2013. Poland's Ministry of Agriculture says that 56 percent of that went to Russia. Farmers appreciate the Eat Polish Apples campaign, but fear it will not make a difference in their pockets.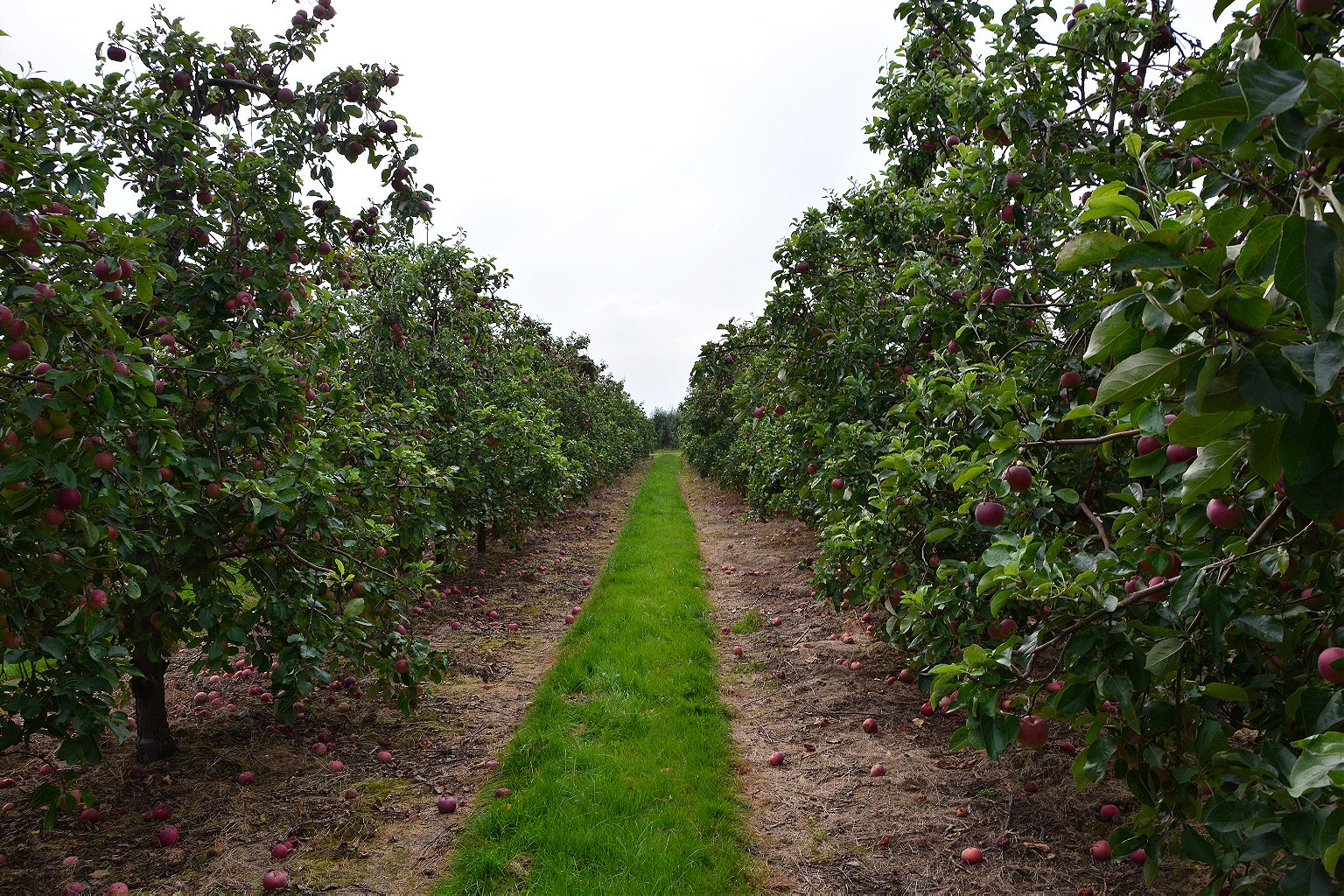 "What's cider?" Mirek asks when I say Warsaw's bars are promoting cider as the new national drink. Unlike Europe's other leading apple regions like Somerset and Brittany, Poland has no indigenous cider industry. Vodka remained the alcohol of choice during the communist era, and Mirek says it's more lucrative for farmers to sell their apples whole rather than for use in juice or alcohol. "Putin has screwed us before", he says, "but then we just gave our apples to the Czechs, who sold them as their own".
This time Russia is at war with Ukraine, and the villagers fear the old tricks won't work. In the meantime, revenues are dropping fast. As we walk through the narrow rows of trees, Krysia picks up the produce that has fallen prematurely. "I used to sell these for 50 grosz; now I sell them for 20. But every penny counts."
Though Warsaw's economy is most at risk from EU economic sanctions on Russia, it is least likely to budge. Like other farmers, Mirek supports a tough stance against Russian aggression, no matter the cost. "Tell me, is it true Russians actually support Putin?" he asks me in disbelief.
Many farmers feel overwhelmed by EU agricultural rules
Life for Polish farmers has changed dramatically in the decade since their country joined the EU. Though enthusiasm for Brussels remains high in the biggest cities—Warsaw, Krakow and Gdansk—the more conservative countryside remains skeptical. Many farmers have prospered from EU membership, but the new demands for monoculture and mass production are straining rural life.
Under socialism, farmers faced no competition and were given tractors from the local agriculture committee. Today, they spend years paying off loans for vehicles to handle the new, higher yields. "We used to grow all kinds of produce," Krysia tells me as she looks out on Lewiczyn's endless rows of orchards. "Now we have to focus on mass production".
Many farmers feel overwhelmed by EU agricultural rules, and accuse the bloc of discrimination against its relatively new Eastern European members. "I've been to German orchards. They use so many sprinklers on their trees and nobody says anything. When we use them, they stop working with us."
Still, despite their frustrations with Brussels, Polish farmers realize the alternative—relying on Putin's Russia for their livelihood—is a far more precarious prospect.