The iconic Shezan mango drink will tell you everything you need to know about the impossibility of a truly good outcome in tomorrow's Pakistani elections
Pakistan's campaign season has never been far from calamity. On Monday, 25 people died after a suicide bomber attacked an election rally in a village in the Kurram tribal region. The white tiger used as a rally prop by the Pakistan Muslim League-Nawaz was reported to have died, of severe dehydration, on the campaign trail (though rumors swirl he may still be alive). The best athlete in the race—Imran Khan, the playboy-haired cricket star running as something of a reformer—suffered head injuries after tumbling maladroitly more than seven feet from atop a cherry picker at a campaign event in Lahore.
So why not take a break from the sweaty season of loudspeakers, pop-up rallies, and vote-pandering with a nice refreshing Shezan mango drink, one of Pakistan's iconic beverages?
Ah, delicious.
Except, come to think of it, the Shezan drink, and the saga of the company that founded it, is no reprieve from the madness of Pakistani politics at all. The publicly traded Shezan International Ltd. company was founded by, and for many Pakistanis still symbolizes, the Ahmadi religious minority, which has become one of the great sacrificial lambs of the 2013 campaign.
Ahmadis are to Muslims roughly what Mormons are to Christians, only way more persecuted.
You may have heard of the Ahmadis in recent days. At risk of oversimplification, they are to Muslims roughly what Mormons are to Christians. That is, they follow the mainstream faith, but also believe in the divinity and prophesy of their own spiritual leader as well. This has made them a target throughout the Muslim world since their founding in the late 19th Century. Two weeks ago, Khan released a video message to clarify his absolute support for the second amendment of Pakistan's Constitution, which declares that Ahmadis are non-Muslims and forbids the practice of their religion in the country—a particularly dangerous statement, given the country's penchant for religious violence. Although Khan openly supports Christians and other religious groups and has, in general, supported the protection of minorities in Pakistan, he has singled out the three to four million Ahmadis living in the country as unfit to practice their beliefs.
Khan's defenders say he was forced into this statement, after a supposedly scandalous video emerged of a fellow party member actually asking—gasp!—for Ahmadi votes. It was enough to have hardliners label Khan himself a heretic.

Election years seem to bring out the worst in Ahmadi torment. In 2013, as in 2002 and 2008, there has been a special voter list designed to segregate the group from the rest of the population. To register on their list, Ahmadis would have to renounce any association with the Prophet Muhammed and, ominously, give their home address. The Ahmadis, who are such pariahs that their neighborhoods and villages have been untouched by campaigning anyway, had no choice but to announce an official boycott of the election.
But let's get back to Shezan All Pure Mango drink. It is juicy, pulpy perfection, best when chilled, evoking a tropical abundance that is one of the best sides of Pakistan. But the drink itself is a lightning rod for anti-Ahmadi sentiment across the country.
Shezan the company is now a public company, and Ahmadis only make up 25% of the workforce, but it's an easy target any time anti-Ahmadi feelings surge in Pakistan. "Whenever there is a campaign against the Ahmadi community, the Shezan company is the first victim," said the company's Marketing Director, Waseem Mahmood, in an interview with The Independent last year in which he said his salespeople had been beaten while on sales calls.
Last year, as part of a national anti-Ahmadi campaign, the Lahore Bar Association banned the sale of Shezan juices and soft drinks in the subordinate courts. Approximately a hundred lawyers supported the decision. Stickers displaying warning messages were slapped onto the canteen walls, cautioning lawyers from buying and consuming Ahmadi products.
She had a recurring dream that she blocked the bullet that took her father's life.
Unfortunately the persecution goes well beyond fruit drinks and condiments. In 2012, over a hundred graves were desecrated by unidentified men at an Ahmadi graveyard in Lahore. Tombstones were smashed and broken, while the graveyard's caretakers were roughed up after being told that the Ahmadis were "infidels" and that Islamic inscriptions were not to be written on the tombstones of their dead.
In May of 2010, a college friend of mine (sweet girl, long hair, with a gentle, almost maternal way about her) had her father caught up in anti-Ahmadi terrorist attacks in Lahore. On a Friday afternoon in broad daylight, assailants stormed two Ahmadi mosques in the city, throwing grenades and shooting everyone they saw. Her father, in the Darul Zikar mosque, scrambled for refuge. He had been shot in the left foot, but was able to call his wife. He told her to remain calm, but just then his wife heard a series of gunshots on the other end of the line. The line went dead. He was one of approximately 94 Ahmadis who were killed that day. My friend had a recurring dream afterwards that she had been there, that she had been able to block the bullet that took her father's life with her own body.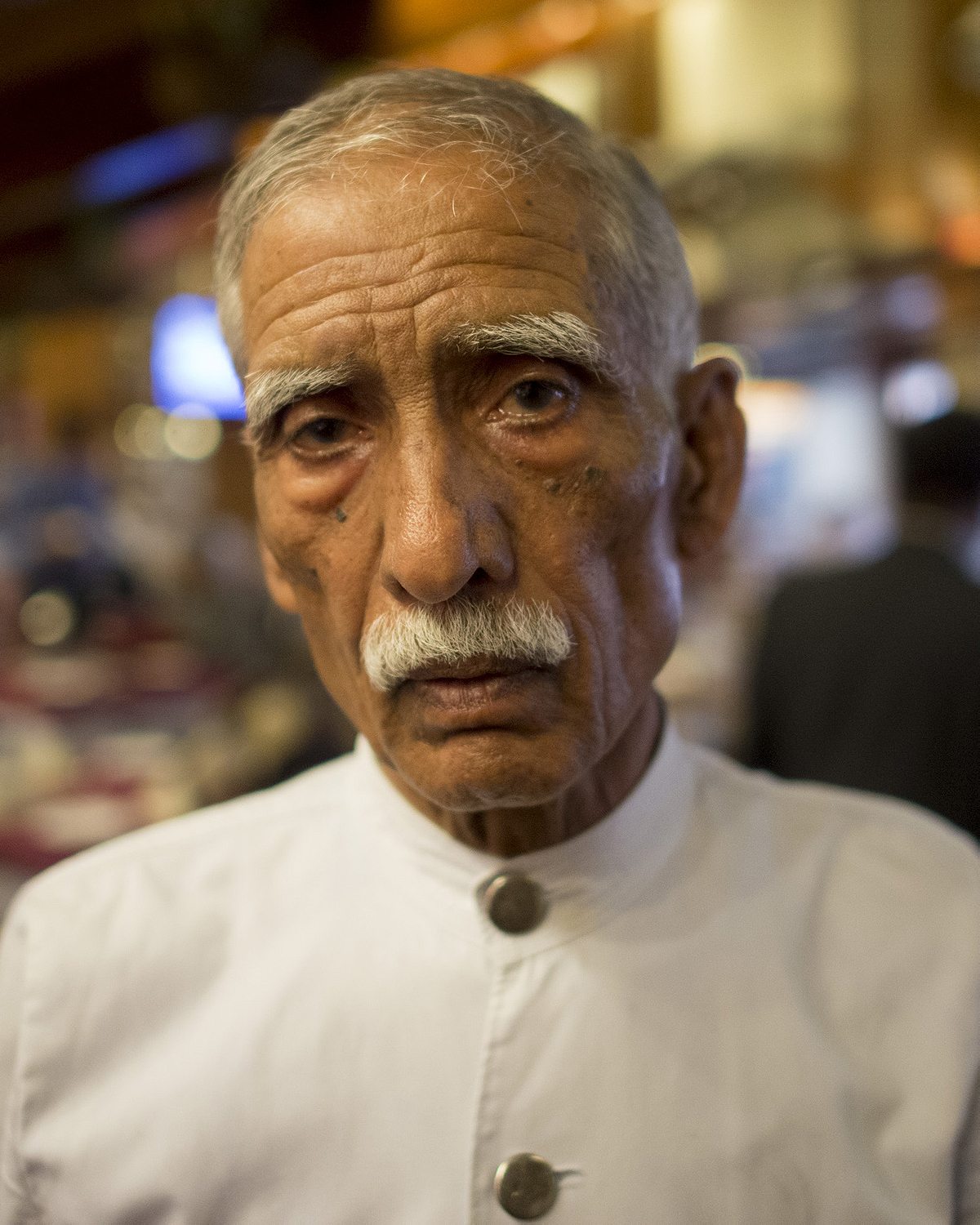 It wasn't supposed to be like this: In his address to the Constituent Assembly in 1947, the founder of Pakistan, Muhammad Ali Jinnah, said: "You are free; you are free to go to your temples, you are free to go to your mosques or to any other place of worship in this state of Pakistan. You may belong to any religion or caste or creed, that has got nothing to do with the business of the state… We are starting with this fundamental principle that we are all citizens and equal citizens of one state."
Jinnah was a worldly visionary. A just, fair man who believed in the basic human rights of his people; in the equality of men, in impartiality, in objectivity, in his hopes for Pakistan to be a secular nation after independence. Some of Jinnah's closest friends were minorities: Foreign Minister, Muhammad Zafrullah Khan, was an Ahmadi; the Chief Justice of Pakistan, Alvin Robert Cornelius, belonged to the Catholic Church; Law Minister Jogendra Nath Mandal was a Hindu. In fact, Jinnah's second wife was a Parsi.
Unfortunately, Jinnah's Pakistan now stands as a fragmented, disjointed version of itself, marred by ethnic and religious divides, never more so than during its own elections.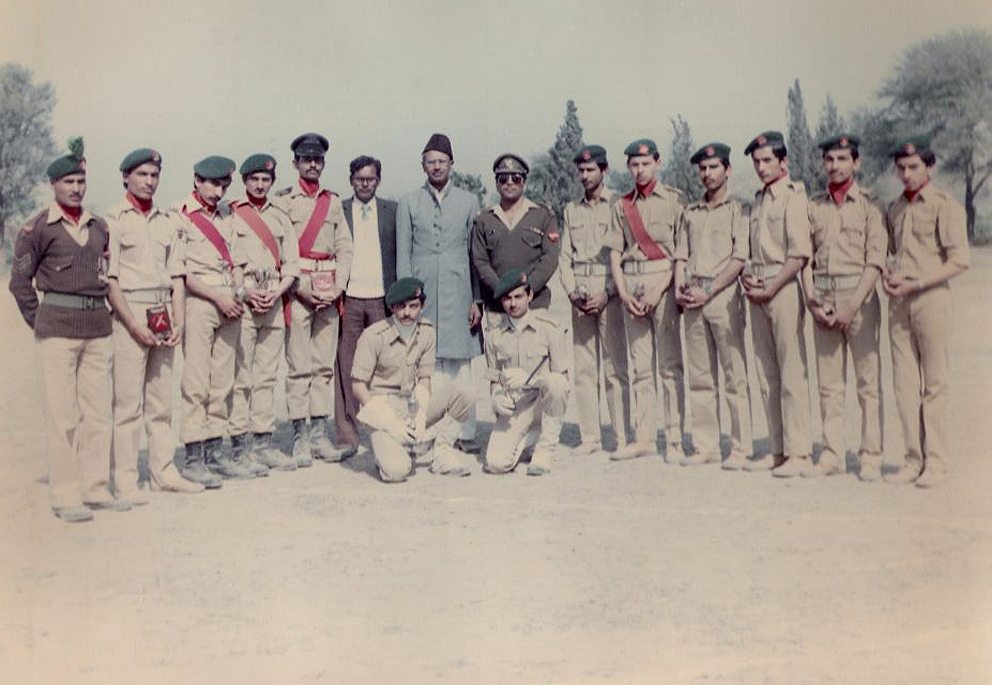 Mirza Ghulam Ahmad began the Ahmadiyya faith when he declared himself a prophet in 1889, in his hometown of Qadian in India. This runs counter to Muslim belief that Mohammed was the last of the prophets, but the Ahmadis, thinking themselves Muslim, left Qadian for Pakistan after partition. And they have been marginalized ever since, the targets of threats, violent attacks and systematic persecution, all supported by the Pakistani government. After the mosque killings in 2010, Human Rights Watch called on the government to institute laws protecting the Ahmadi community, but judging by the banning of the Shezan mango drink and the contentious elections this year, life only grows harder for the Ahmadis.
Despite the discrimination, Ahmadis have had a huge impact on Pakistan society. The Ahmadi Dr. Abdus Salam received a Nobel Prize in Physics for predicting the 'God Particle', the first Pakistani to be awarded the honor. And yet even his memory has been desecrated: his grave in the Ahmadi stronghold of Rabwah, in Punjab, had the word 'Muslim' removed from the epitaph that originally read, "The First Muslim Nobel Laureate."
Another Ahmadi made a huge mark on Pakistan, but in a totally different arena—the culinary world. A businessman and restaurateur, Chaudhry Shahnawaz launched Shezan Continental restaurants across Pakistan in 1954, a chain so popular that it eventually expanded to London (Knightsbridge), New York (5th Avenue), Washington DC and Toronto.
Customers, however, would only see Ahmadis, officially heretics, when they thought of the restaurant.
"At the time you saw the most senior members of the judiciary and the government, heads of state (on occasion) and other foreign dignitaries visiting Shezan," says Muhammad Hussain Chaudhry, who recently retired from his job as Senior Manager after more than 50 years with the company. "The restaurant set the bar high for fine dining in Pakistan," he said, "The food was wonderful, what can I say? Business was booming."
That business suffered a big setback in 1974 when the then Prime Minister of Pakistan, Zulfiqar Ali Bhutto, buckled under pressure from Islamic religious leaders and declared the Ahmadi community in Pakistan as non-Muslims. "Shahnawaz was very disheartened. He was a great man, he had great leadership skills," said Muhammad Hussain about those fearful days, "He kept the staff very happy. He would educate them about their rights as employees. They all really admired him and to this day still remember him."
Customers, however, would only see Ahmadis, officially heretics, when they thought of the restaurant. So Shahnawaz had to sell the restaurants and bakeries to a non-Ahmadi named Chaudhry Muhammad Afzal. The Shahnawaz family still retains the other side of the business, the one that sells sauces, jams, vinegar, pickles, squash, and yes, that delicious pulpy mango juice.
Multiculturalism, quality, and above all grace: the lost qualities of Shezan.
The shared name has created confusion amongst Pakistanis and trouble for the Chaudhry family. One of the three remaining restaurants was burnt down by Muslim hardliners following the Danish cartoon controversy in 2006. Another employee at Shezan restaurants, who didn't want his name used, says that threatening pamphlets are still sent to the company on a weekly basis. In 2010, unidentified attackers stormed the Ahmadi-owned factory of Shezan International Ltd., in Lahore—four people were injured and portions of the factory were left in ruins.
Muhammad Hussain told me that Shezan restaurants used to send their waiters to Karachi to a sort of hospitality finishing school before starting a full-time position. This training, created a hospitality service that was uniquely Shezan, where each waiter carried a distinctive grace and decency. The restaurants also had a sort of globalized air about them, serving continental, Pakistani and Chinese dishes all on one menu, unlike the other restaurants of the time, which only ever served one cuisine. Multiculturalism, quality, and above all grace: if only those Shezan values could be bottled and served, chilled, to all Pakistanis in this most frenetic hour.