Nablus remains a forbidden zone to most Israelis. But its tahini and other foods remain a highly sought-after commodity.
During the grim years of the second intifada, Nablus was famed for producing more suicide bombers than any other Palestinian city. The historic Old City saw bloody battles fought during repeated incursions by the Israeli military; the UN estimated that Nablus suffered some $110m worth of damage in April 2002 alone.
But Nablus is also the food capital of the West Bank, with modern cooking schools and Palestine's first Slow Food convivium, renowned for its sweetmeats, olive oil soap and especially its tahini, the thick paste made of ground sesame seeds.
As much as Nablus remains the dark side of the moon to Jewish Israelis – official billboards on the approach to the city warn Israelis in Hebrew, Arabic and English that not only is entrance illegal but also "dangerous to your lives" – the tahini here is famed among all sides for its exceptional taste and quality.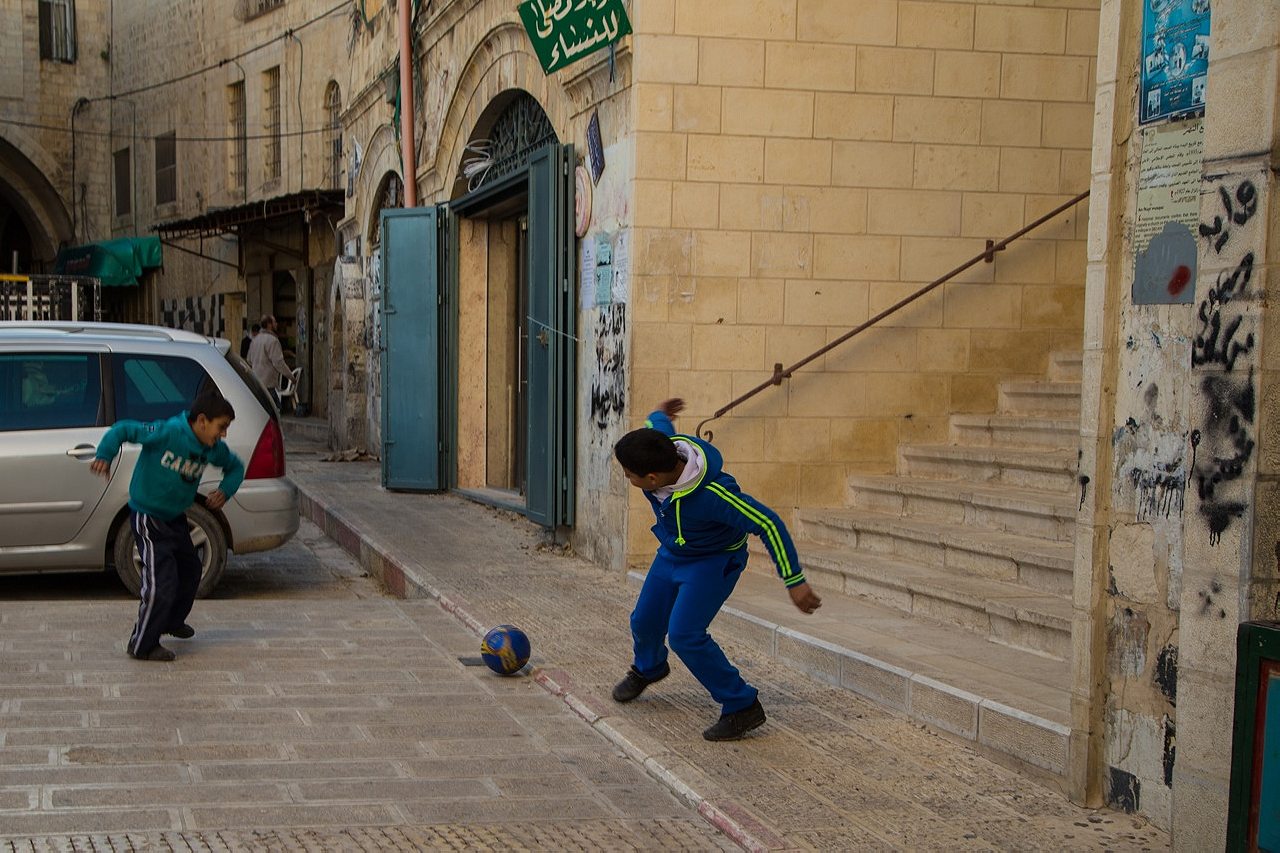 Brands such as Karawan and Dove make their way across the 50 kilometres and massive political divide to the hipster cafes of Tel Aviv, where it's drizzled on charred aubergines, turned into light crispy biscuits or churned into a nutty parfait. And of course, it's the second ingredient in hummus, claimed with equal passion by both Palestinians and Israelis as an iconic national dish.
Nablus tahini is rich and textured, a world away from the anaemic paste available in European or American supermarkets. There is no mass production here. "We use a very primitive process," says Maher Allul cheerfully, whose business at the heart of Nablus's Old Town was founded by his great-great grandfather.
Some of the equipment in the Allul factory, in a series of Ottoman-era, vaulted rooms with peeling ceilings, looks like it dates from that era. There's a warm, gentle hiss of steam, and my footsteps crunch on the seeds carpeting the rough concrete floor.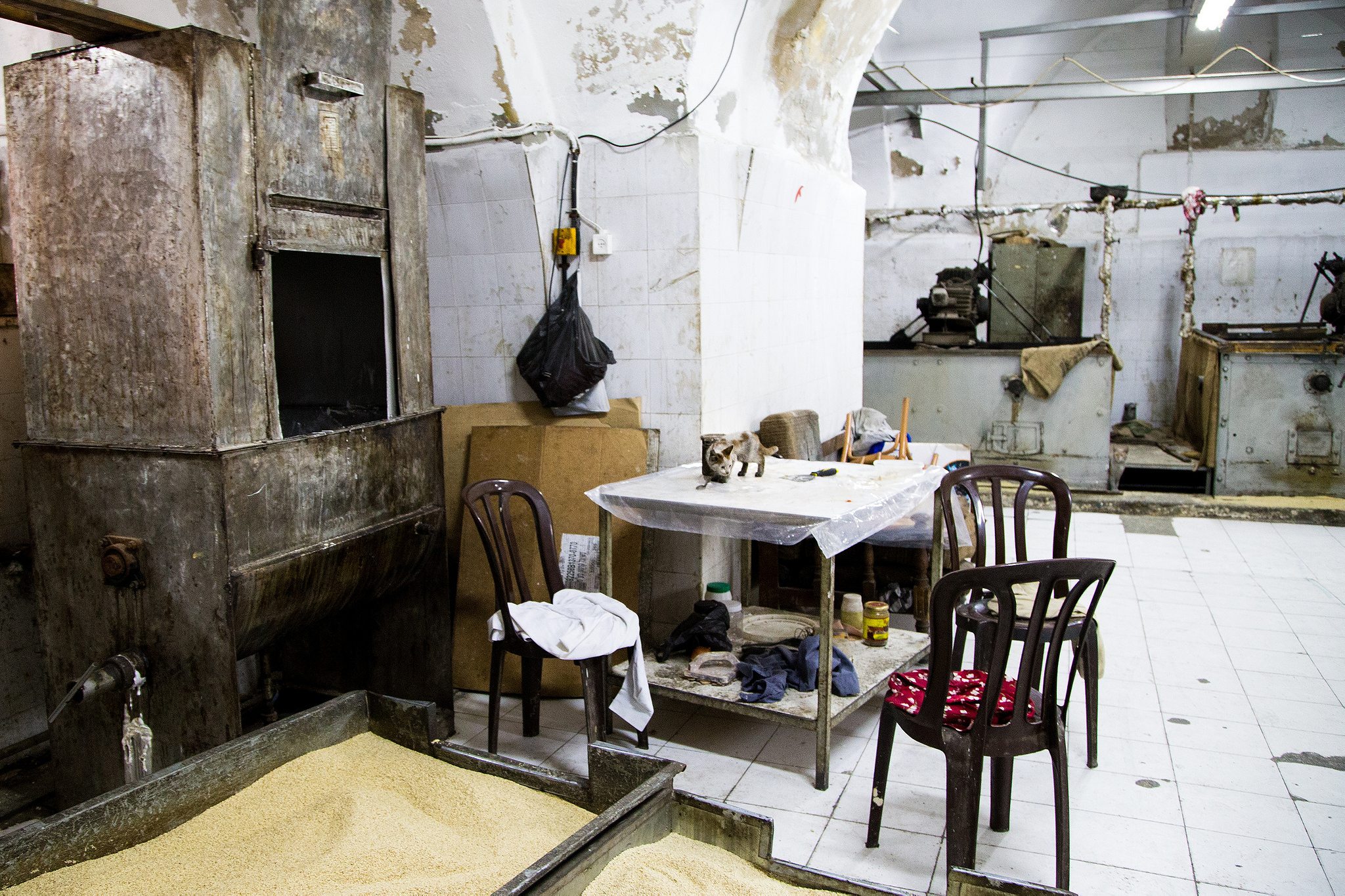 First, the raw sesame seeds – Maher prefers to source them from Sudan and Ethiopia – soak overnight in huge dark vats of salted water to allow the skins to separate (the hulls are sold as animal fodder). The excess water is then spun out, and the seeds roasted in giant steam-operated ovens until they are a light amber color. After cooling down on special racks, the seeds are ground.
With delightful disregard for health and safety, Maher pulls out a trolley of raw tahini like wet sand and invites me to taste. I dip my fingers in and lick them greedily; it's blood temperature, earthy.
Maher has a German-made, stainless steel milling machine for this part of the process, with the millstones that his predecessors used 100 years ago to make qizha, a paste made from black nigella seeds with almost legendary health benefits. The finished tahini is packed in jars featuring the family logo of a rooster.
Other tahini manufacturers have been known to adulterate their product with peanut, Maher says in tones of faint horror. "We use only sesame seeds," he says.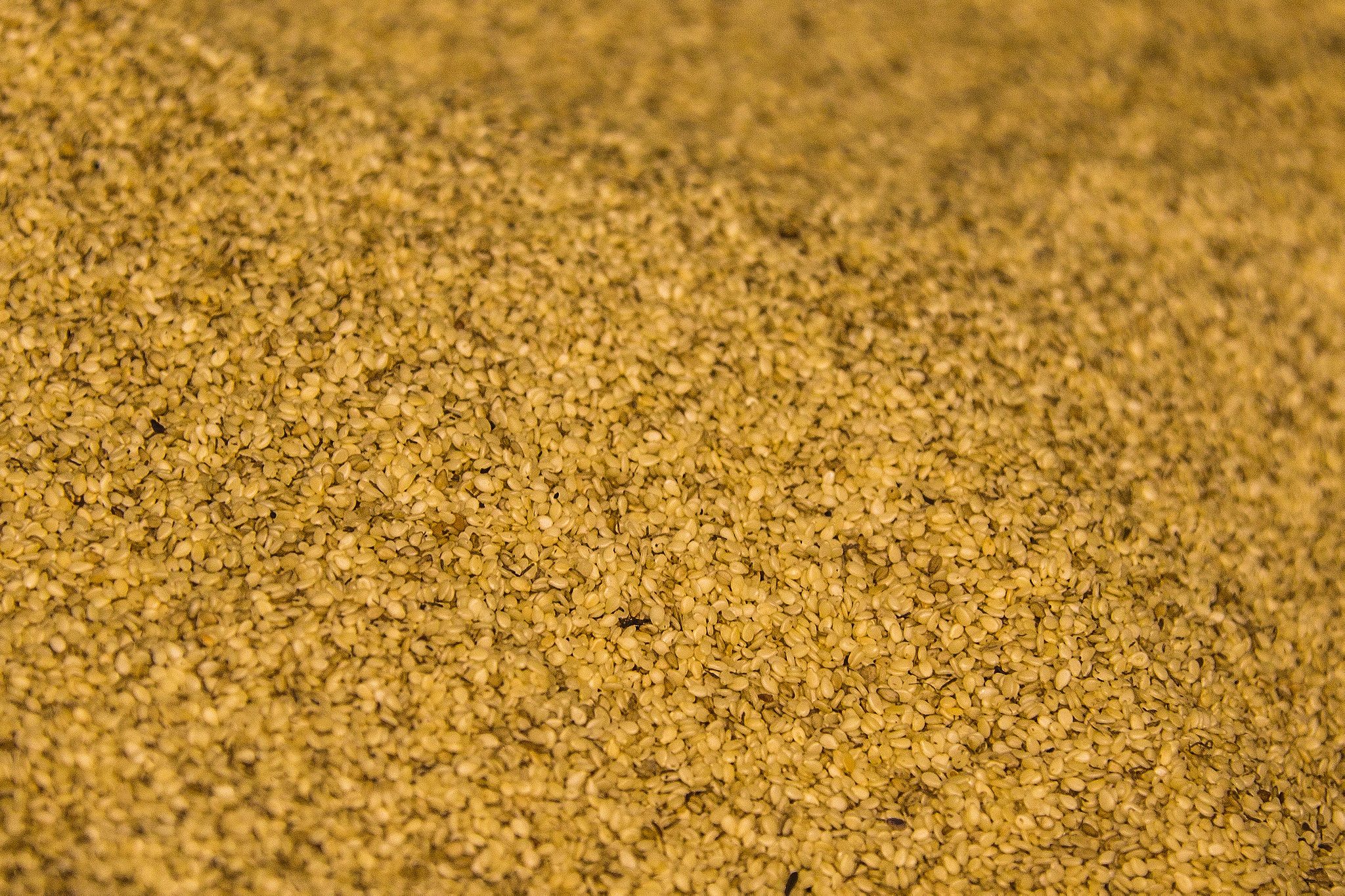 Leaving the dim, near-subterranean tahini factory, you enter the sensory explosion of the Nablus casbah. Spice stalls reek of cardamom, hyssop and maramia (sweet Palestinian sage). Viscous green olive oil from local groves is decanted into old plastic drink bottles and sold alongside home-pickled olives, jars of honey and trays of eggs.
There are stalls selling mounds of white Nabulsi cheese, butchers chopping mounds of scarlet lamb and a myriad of tiny bakeries whisking flat bread out of wood-fired ovens and spooning syrup over giant trays of sweetmeats.
"The best food in Palestine comes from Nablus!" shouts Ali Titi in his kiosk selling tahini, halva and pumpkin jam. The sesame products come from the family factory; the jam, an absurdly sweet confection of candied pumpkin, is cooked right here, in a blackened cauldron at the back of the shop.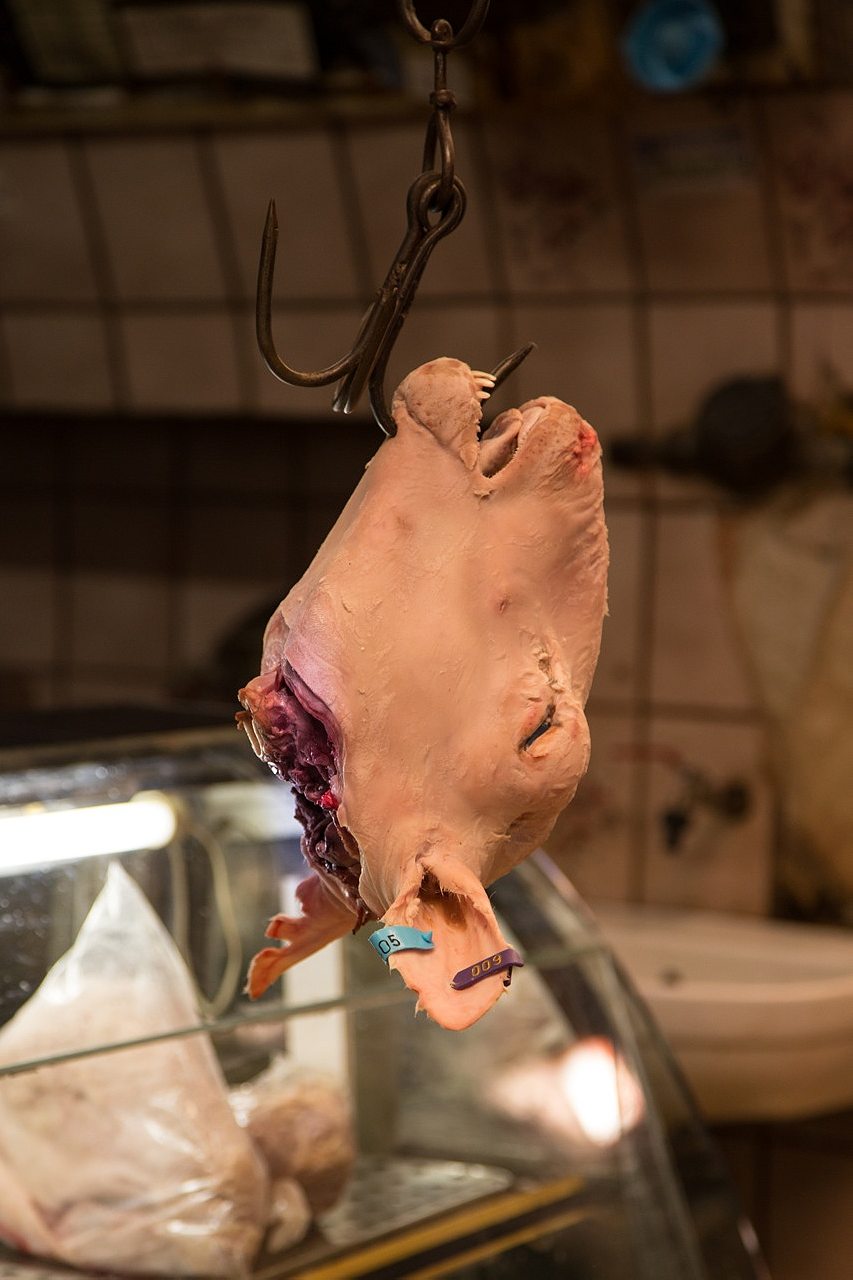 Nearby, Hassan Aish boasts that the family's eponymous company has been making tahini products for 150 years. Previously based in the Old City, the factory itself has moved to an industrial zone further out of town, but the family wares are still sold in the casbah.
He talks me through the shelves of treats; jars of tahini paste and halva in a myriad of flavors, with chocolate, nuts, vanilla, caramel. There's also an "angel hair" halva, separated into long shiny strands akin to a thick, plastic candy floss.
The casbah is also where to come for Nablus's other signature foodstuff – knafeh, a goat's cheese and pastry sweetmeat which, according to legend, was invented here in medieval times and exported throughout the Arab world.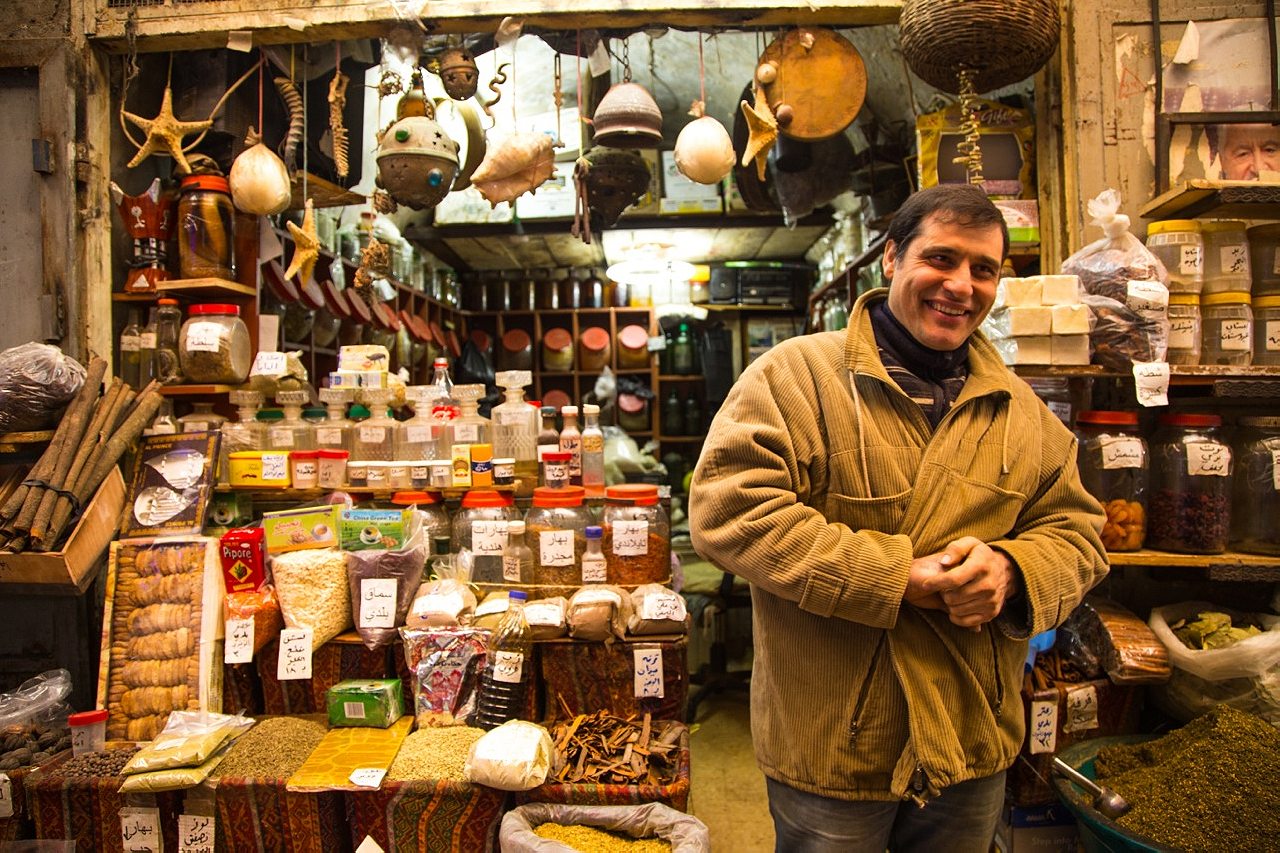 The consensus is that the best knafe is to be found at al-Aqsa café, and indeed even in mid-afternoon the queue stretches out into the street. The menu is limited to tea, coffee and vast steaming tin platters of knafe, topped with saffron-coloured semolina crumbs and ladles of orange blossom scented syrup. In front, a sweating man is slapping out portion after portion onto plates and take-away cartons. Inside, the few tables are full of customers spooning perfumed morsels into their mouths, although I am defeated after my first few bites of slightly squeaky, melted cheese, crisp pastry and tooth-achingly sweet syrup.
Knafe is so integral to the city's identity that in 2009, bakers from the town made a successful attempt to win a Guinness world record for the largest one ever created, a monster confection incorporating 600 kg of Nabulsi cheese, 300 kg of sugar and 35 kg of pistachios. Local entrepreneurs thought this might go some way towards rebranding the city after the dark days of the intifada.
Even after the violence of those years receded, a power vacuum allowed criminal gangs to flourish. In 2007, the city was made the spearhead for the Palestinian Authority's law and order program. Hundreds of well-armed and equipped police officers were deployed in the city, with Israel's approval.
Martyr posters and graffiti proudly celebrating the resistance are still visible on the kasbah's crumbling walls, but local business leaders have capitalized on economic reforms introduced by ex-prime minister Salaam Fayyad. Still, the relationship Palestinians producers have with their largest market, Israel, is far from straightforward.
Regardless of the esteemed status Nabus tahini has among connoisseurs in Tel Aviv, like many aspects of economic and political life between the two peoples, the balance of power is unequal.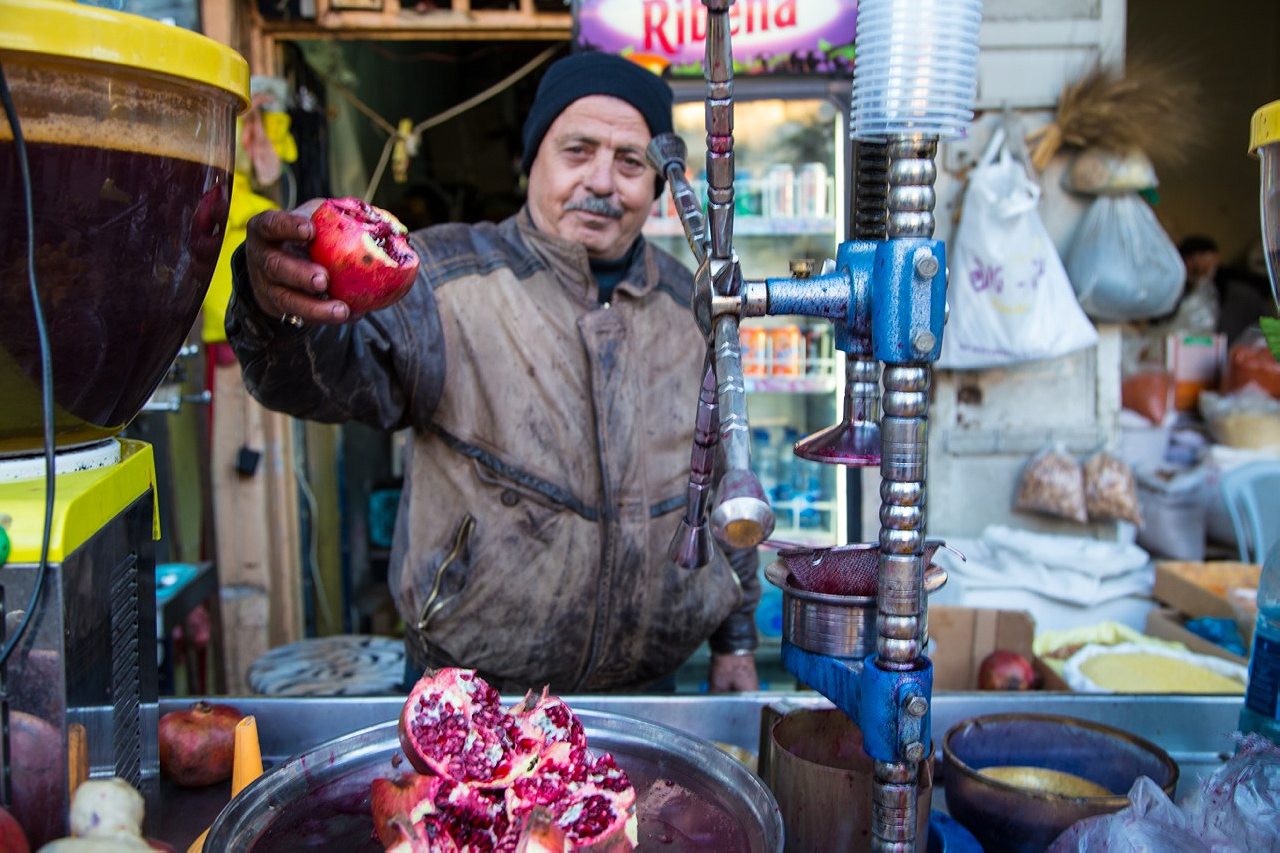 Most Nabulsi tahini is intended for the Israeli market (where it is often re-packaged and exported outside of Israel, I am told). But an unofficial trade barrier remains.
The Nablus factories used to have kosher certificates back in the 1980s, before the Oslo accords, but these lapsed once the area came under the control of the Palestinian Authority.
There are – probably apocryphal-tales of rabbinical supervisors travelling to Nablus during the second intifada to ensure an unbroken supply line.
Certainly, quantities found their way out to aficionados less concerned with religious bureaucracy.
But almost all Israel's supermarket chains operate under kashrut supervision, meaning products without certification can't be sold there.
Achieving kosher status would be a commercial necessity if Nablus tahini wanted to grow its market. The Alul firm, for instance, has applied for new certification, but the process is fraught with difficulty.
The ovens for roasting the seeds would need to be turned on by a supervisor, the factory would be shut down on Saturdays, and the security situation would make surprise inspections difficult. Creative solutions have been suggested, such as installing security cameras so as to allow rabbinical motoring, but so far the issue remains unresolved.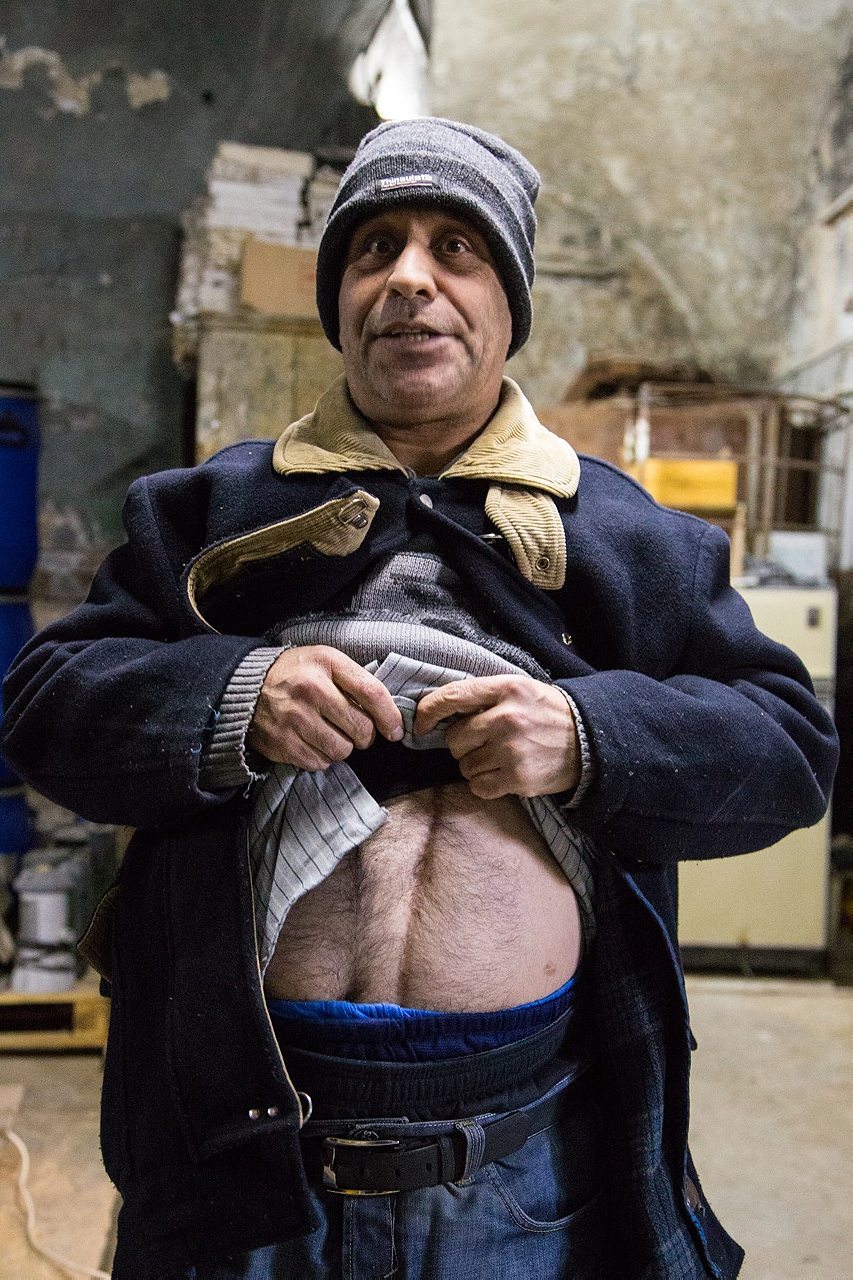 The lack of certification remains the biggest obstacle to the industry and by necessity keeps production down, ensuring that Nablus tahini remains a niche, boutique product.
But some producers seem to have made their peace with the limitations on their business.
At the al-Jamal factory, behind arched wooden doors painted a peeling green, Samer Abu Kharmah describes his products in dreamy, affectionate tones. The business was founded by his grandfather more than 100 years ago, and now Samer and his brother make one and half tonnes daily.
They have the capacity to make five tonnes, he explains, but why rush? "We make tahini by hand, not with a modern machine," he says softly. "It gives the sesame a beautiful smell and a good taste."
For Nablus, so often cut off by wars and closures from wider markets, the thick and creamy tahini, with bitter, burnt caramel tones which taste nothing like any industrial equivalent, remains a defiant and unadulterated signature of identity.