The Toothpick Company turns fungi into bioherbicide to fight Striga, a devastating "master weed" that has devastated an estimated 40 million farms in Africa.
KAKAMEGA, Kenya—
When Lillian Makokha's farm revealed its curse, it came in the form of fuschia-purple flowers—a plant known as oluyongo or kayongo in western Kenya. These flowers have been around since Makokha was born, but recently they've far surpassed other pests and diseases in their destructiveness. In 2019, her 3.5-acre plot, which should have produced up to 25 90-kilogram bags of maize per acre, produced only six. It wasn't enough to feed her eight-person household, let alone sell for much-needed cash.
The curse was cruel in its persistence: Other pests like Mimosa pudica, fall armyworm, and locusts reduce crop yield or come in waves, but oluyongo destroys everything, year after year. As soon as maize was planted, their green stalks would yellow and bow down to healthy oluyongo. Makokha was advised to add manure, hand-pull the weeds, or leave the land fallow, but these suggestions didn't work, and she was running out of time. It only takes one failed season for her family to go hungry, for her children to drop out of school, or for her to spiral into debt, unable to repay loans for seeds and supplies.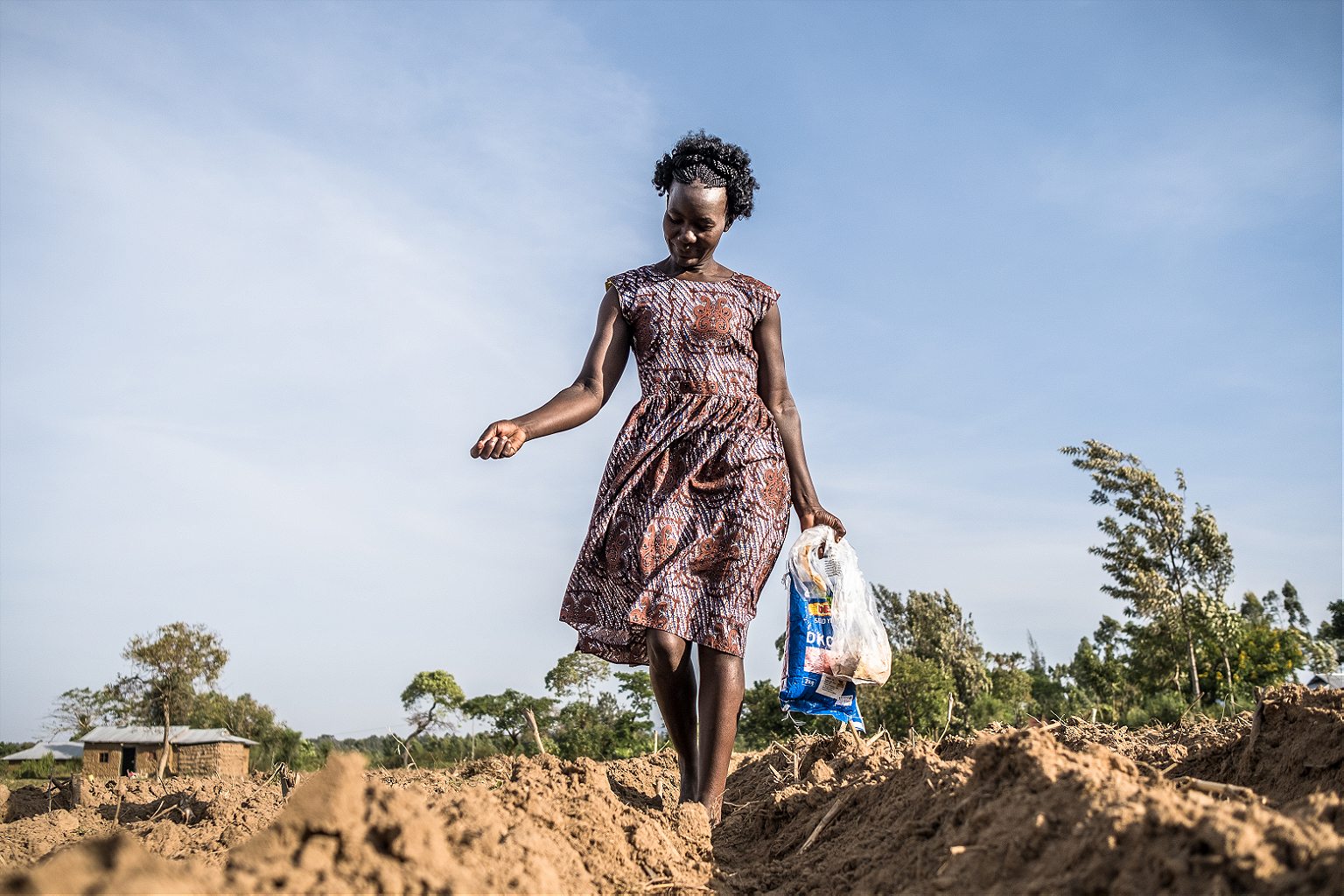 Unlike other weeds that simply compete with crops for resources, oluyongo is a parasitic root weed, leaching fluids and nutrients from its host. Known colloquially as witchweed, Striga ("witch" in Latin) is a genus of parasitic plants that has invaded nearly every country in Africa. The species with purple flowers that attack grass-family crops like those planted in Makokha's region—maize, sorghum, millet—is Striga hermonthica. As soon as its host crop is planted, Striga germinates and penetrates the host's roots. By the time a farmer sees the Striga plant aboveground, the damage is done. After flowering, each Striga plant can release up to 200,000 seeds, forming a dangerous, invisible seed bank in the soil, awaiting the next generation of hosts.
Striga hermonthica affects 50-300 million hectares, or an estimated 40 million farms, primarily in Africa. In western Kenya alone, Striga has resulted in approximately €50 million ($54.5 million USD) worth of maize losses, mostly for small-scale sustenance farmers. Agronomists have called it "the most serious worldwide parasitic weed." Thriving in dry areas and poor soil—conditions that will become more common as climate change alters rains and drives farmers into debt—Striga is the "perfect storm" of a pest.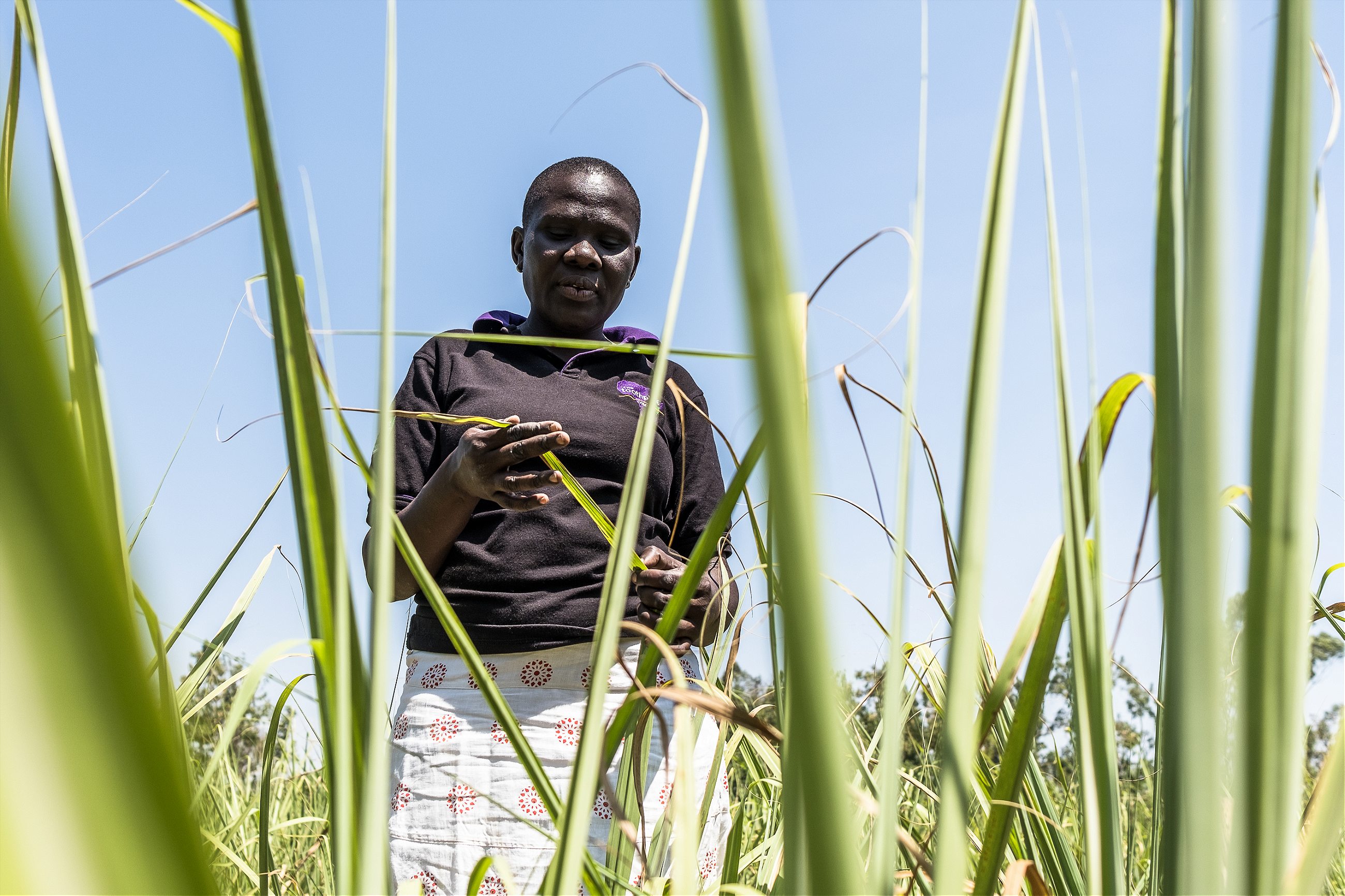 Striga could have changed the fate of Makokha's entire family. But then her friend Charity told her about Kichawi Kill, a product of Toothpick Company. "Kichawi" means magic in Kiswahili, and, well, there was something magical about covering her maize seeds in a strange rice mixture that smelled like overripe bananas and could kill Striga. Desperate, she tried it. And like magic, last season, her farm produced the 25 bags of maize per acre it was supposed to. Makokha hasn't stopped spreading the word about Kichawi Kill since.
Fantastic Funghi: Nature's arsenal of bioherbicides
In 2007, retired U.S. Navy surgeon Dr John Sands was volunteering at a hospital in Maseno, western Kenya, treating one severe malnutrition case after the other. Frustrated by the futility of treating patients in such advanced stages of malnutrition—and confused since there was no shortage of fertile fields around—Sands asked his longtime friend Florence Oyosi, an agronomist, what was happening. She brought him to a field of purple flowers and introduced him to Striga. Sands thought, "I know just the guy for this."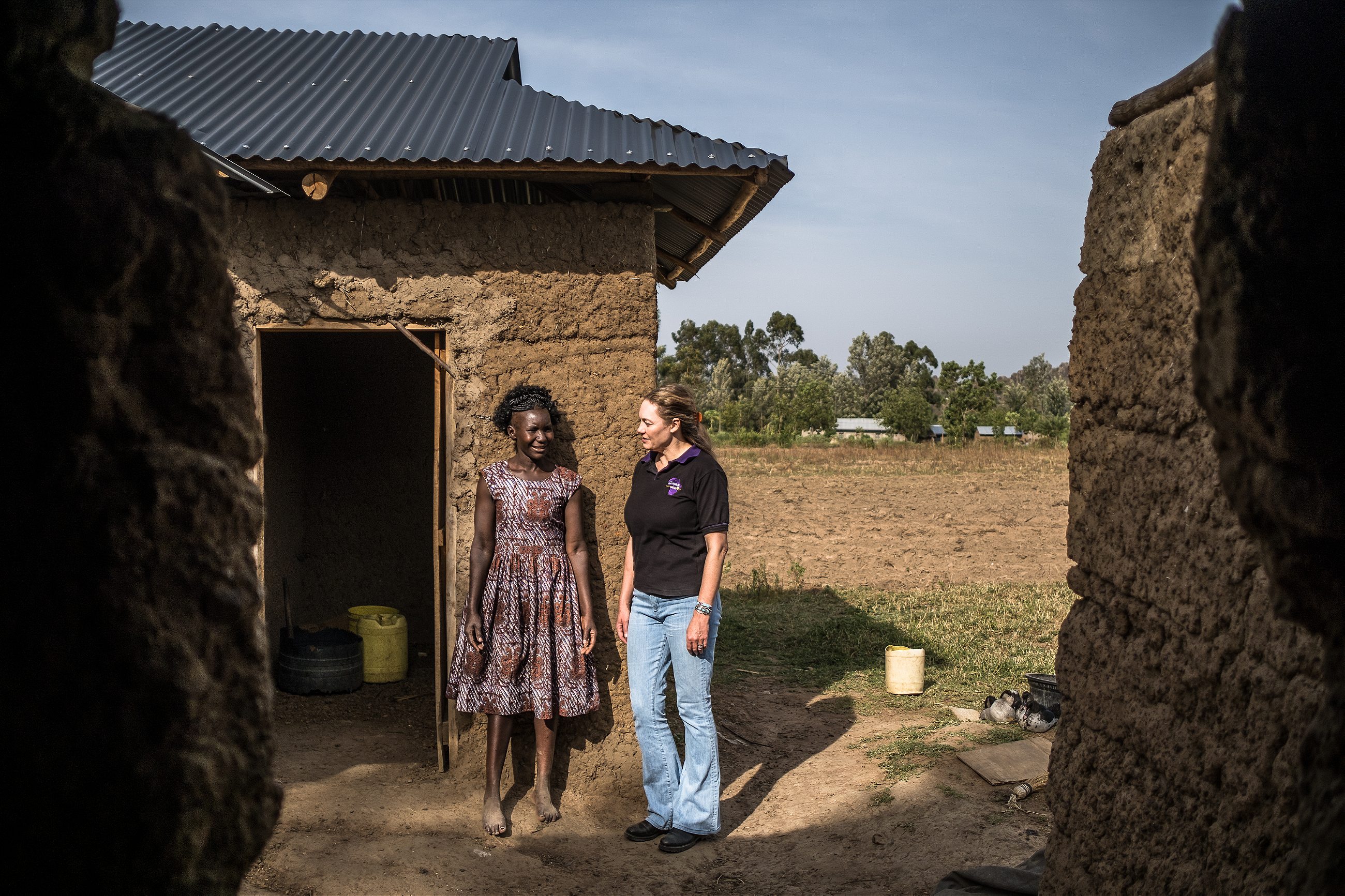 That guy was his brother, Dr David Sands, a plant pathologist at Montana State University who has always been, according to his daughter Claire Sands Baker (now Director of the Toothpick Project), an "out-of-the-box thinker." Among his many paradigm-shifting scientific discoveries, the one that led to The Toothpick Project was his decades-long research on Fusarium oxysporum ("FOXY"), a soil-borne fungus. Over 200 forms of FOXY are highly selective, attacking only one specific plant. It is a natural arsenal of potential bioherbicides.
The challenge was developing a FOXY strain that would kill Striga but not its hosts. Sands' first step was to find African scientists to lead the effort, a search that led him to Sila Nzioki, a plant pathologist at the Kenya Agricultural Livestock Research Organization. Together with Oyosi, Nzioki collected samples of wilted Striga in Maseno and found 17 different FOXY strains already in their roots. The Striga had succumbed to naturally occurring FOXY, killed by certain amino acids the fungus excreted. Nzioki and Sands identified which amino acids were deadly to Striga only and found a key trio—L-leucine, L-tyrosine, L-methionine—that they combined into FOXY-T14 ("T" for "trio," 14 for 2014). This is the active ingredient in what would, after Kenyan regulatory approval, become The Toothpick Project's commercially distributed product, Kichawi Kill.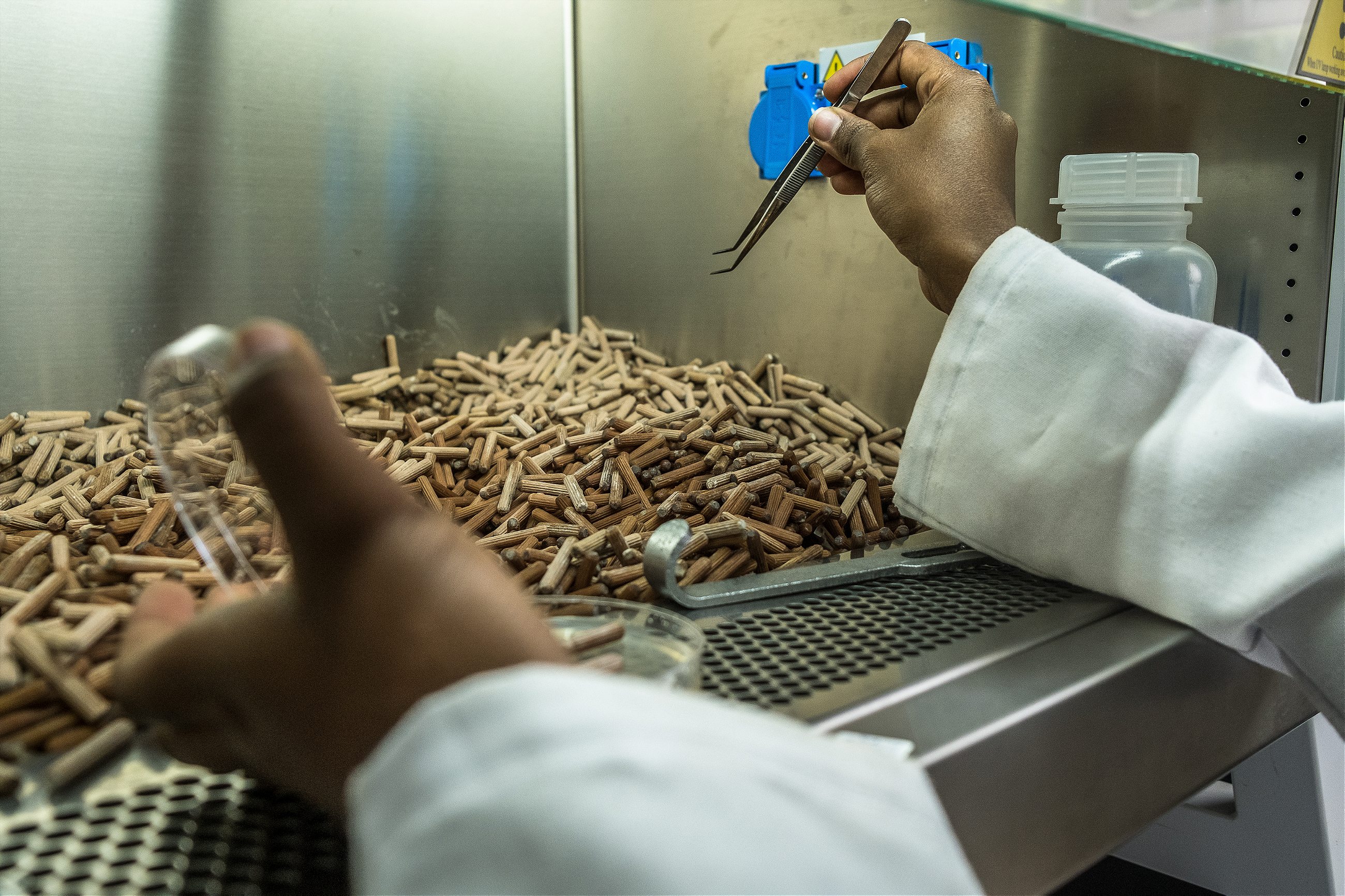 In 2013, The Toothpick Project ran field trials with 500 members of Oyosi's farmers' group, called the Liberty Farmer Initiative. The results were so astounding that Nzioki, Sands, Oyosi and Baker squinted at the spreadsheet: FOXY-T14 increased crop yield by 56% in the long rains planting season and 42% in short rains. Yields increased in 499 out of 500 plots. "That's better than chemicals," explains Pam Marrone, former CEO of agricultural biologicals company Marrone Bio Innovations. "They have a nearly perfect win rate, and you don't see that very often!"
In these field trials, they tested FOXY-T14 alongside the other main Striga control solution on the market: StrigAway, a seed coated with—and bred to be resistant to—the chemical herbicide Imazapyr. But while farmers must purchase StrigAway every season, FOXY-T14 persists in the soil, attacking Striga's seeds generation after generation. After a few consecutive seasons using FOXY-T14, farmers reported Striga disappearing altogether. Unlike the chemical herbicide, the non-toxic rice inoculum does not require gloves, plus farmers can use whatever seeds they like—zone-specific and drought-resistant seeds, or even saved seeds. Kichawi Kill is a bioherbicide tailor-made for smallholder farmers.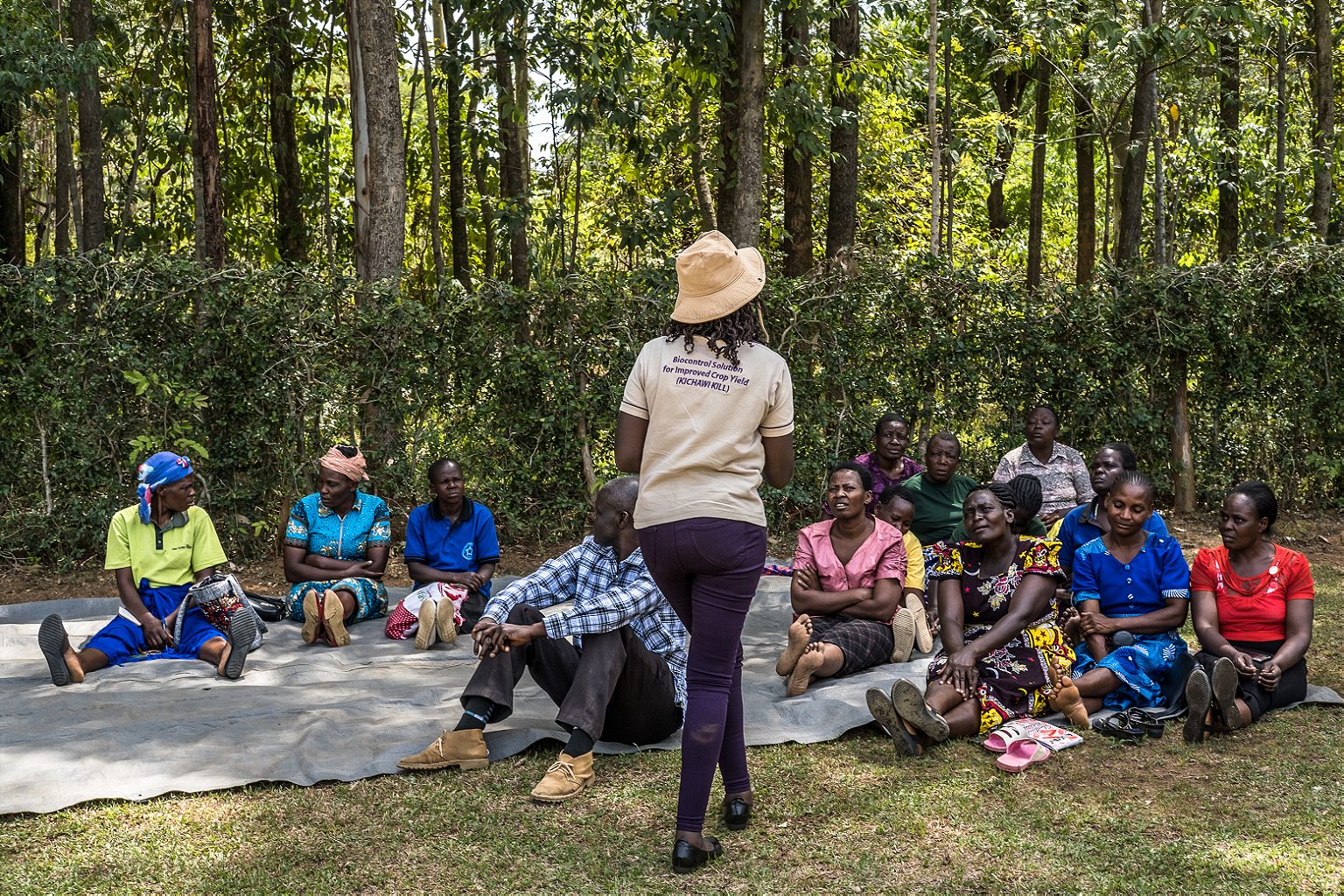 Toothpicks and Rice: Getting FOXY-T14 into the hands of farmers
In April 2018, The Toothpick Project director Baker officially registered its Kenya company, Toothpick Company Limited. Headquartered in Kakamega, Toothpick Company currently serves seven counties in western Kenya, where Striga is most prevalent, employing a team of eight and running on an operating budget of $160,000. Its aim to serve smallholder farmers has given Toothpick Company a mission to develop a farmer-centric approach to marketing and distribution. Farmers themselves perform the role of production sites, Kichawi Kill evangelists, planting instructors, and Striga educators.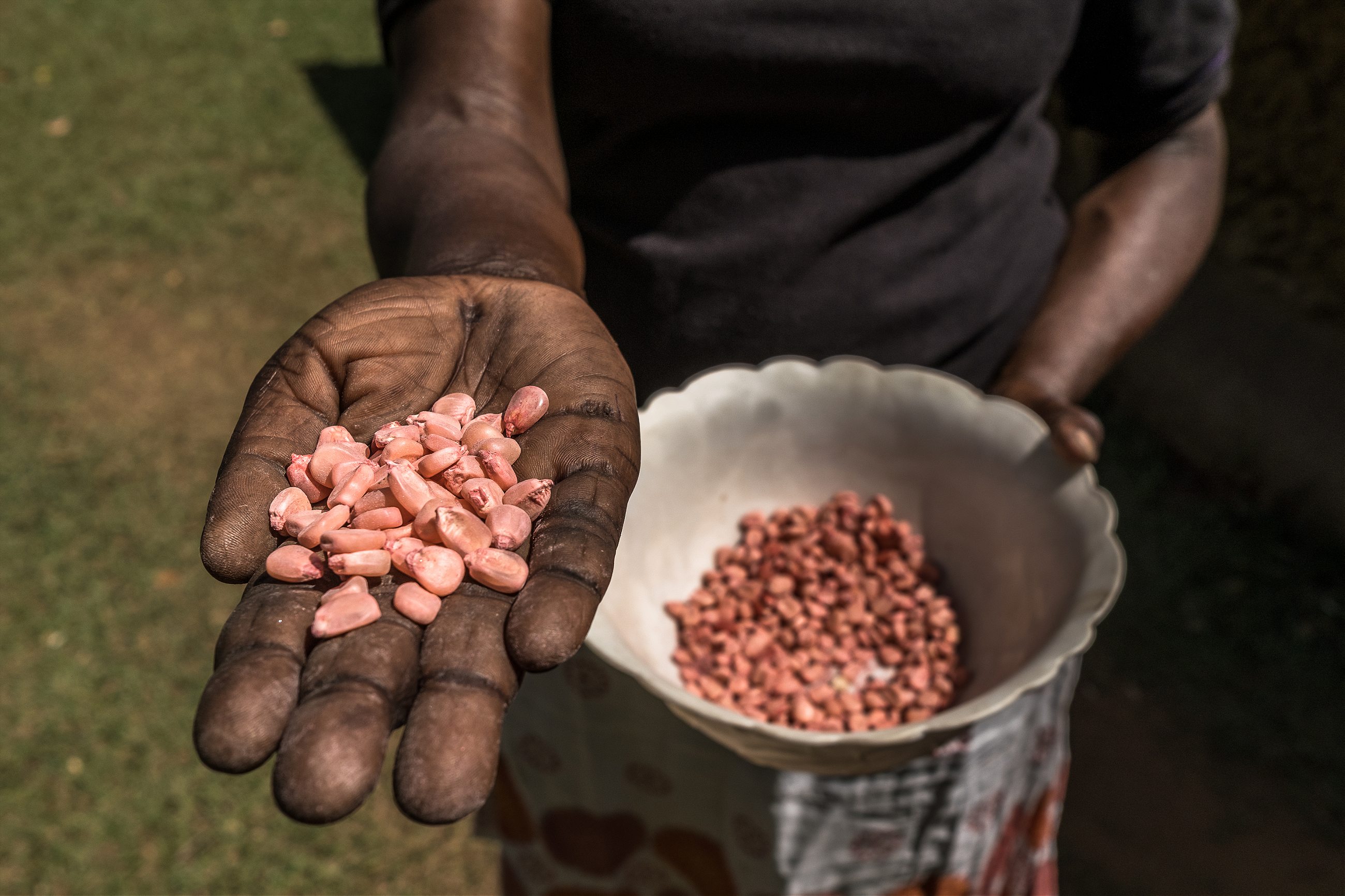 In the Kakamega lab, the FOXY-T14 mycelia are introduced to a substrate, which looks like a toothpick on a petri dish, hence the organization's name. The secondary inoculation is done by village inoculum producers ("VIPs"), almost all of whom are farmers themselves and 80% of whom are women. The live FOXY-T14 are introduced to buckets of cooked, cooled rice, and after three days of incubation, the inoculum—a brownish, pungent rice mixture—is ready to distribute to farmers at 300 KES ($2.35) per bucket. The farmer coats each maize seed with the inoculum before placing it in the soil.
Beyond Kichawi Kill: A sustainable platform for bioherbicides
Although much of the world relies on chemical herbicides, these substances have proven harmful to ecological and human health. As of May 2022, for example, Monsanto has settled over 100,000 glyphosate (RoundUp) lawsuits related to its carcinogenic effects, doling out more than €10.3 billion ($11.3 billion USD) in damages and fines. Despite the evident need for bioherbicides, the technical challenges of biological solutions can dissuade investment. "There hasn't been a new mode of action discovered for herbicides—meaning a new class of herbicides—in 20- to 30 years," says Marrone. "Innovation has been low on the chemical side, yet everyone wants to get away from chemicals. Finding biologicals is really important right now." 
Baker, for her part, sees the Toothpick Project as "a bioherbicide platform for the world.". The point is not to stop at Striga hermonthica in western Kenya, Baker says, but to create building blocks for the development of other bioherbicides. They will, in turn, be able to tackle food insecurity, biodiversity loss, pollution and toxicity in a variety of contexts. "That's the global idea of the innovation of a bioherbicide," she says, "all dependent on host-specific virulent Fusaria."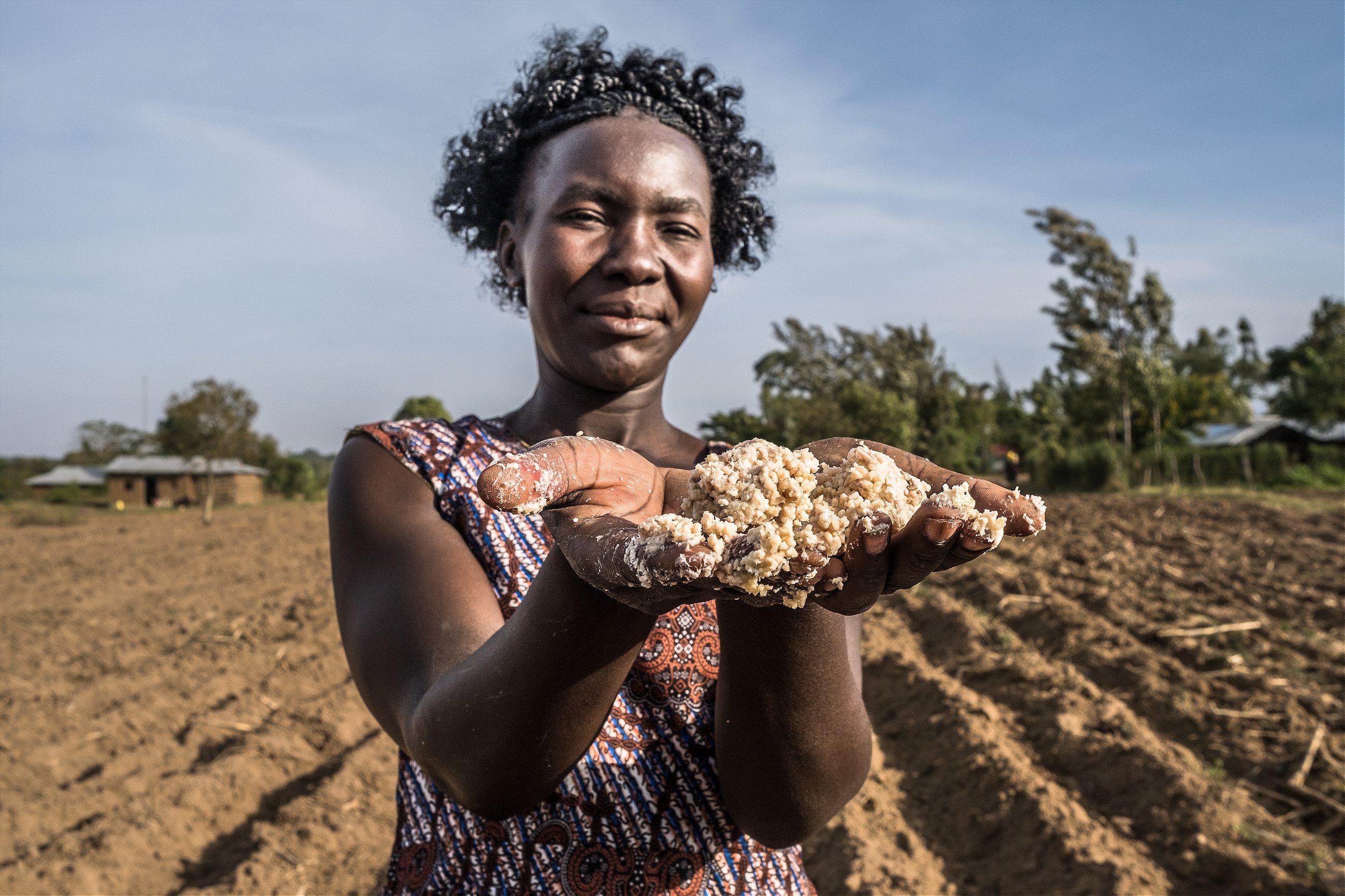 For all of its future global potential, however, the most important metric is visible within the changed fortune of a single family. After a couple of consecutive good harvests, Lillian Makokha has built a new house on her homestead, its new corrugated metal roof still crisp and gleaming. The long rains are coming soon. The soil of her tilled fields lay waiting, face-up in the hot sun. She's ready for the flood of Kichawi Kill orders she'll receive once it's time to plant. "This year, we thank God," says Makokha. The curse is gone.
Any sustainable food game-changers on your radar? Nominate them for the Food Planet Prize