How one very famous restaurant is changing the cuisine, image, and even economy of an entire country.
COPENHAGEN, Denmark—
"Do you know anything about getting a table at Noma?" It's a question I hear all the time—from colleagues and friends and chefs in foreign countries—looking to score the most coveted reservation in the restaurant universe—a table at the three-time reigning Best Restaurant in the World, according to San Pellegrino's Restaurant magazine, the closest thing to an official arbiter of the international eating scene.
But the source of this particular inquiry wasn't some globetrotting gastrogeek. I heard it last spring in the central Copenhagen Tourism Office, an innocent query from a young backpacker in cargo shorts and a tank top. His name was Thom Rooney, a guy who looked and smelled like he just got off a 32-hour train from Istanbul. Yet here he was, freshly arrived in Copenhagen, looking for his golden ticket.
More than a million people this year will vouch for just 20,000 seats at Noma, so Thom was out of luck, but the receptionist cheerily listed off another three restaurants where young gourmands could "get a Noma-like experience for much less money". Magic words those are, and the fact that Thom seemed genuinely pleased with the backup picks underscores a larger point about Noma's ascendance: Noma's real success hasn't been to bring a really great, really expensive restaurant to Copenhagen's harbor, it's been to change the way people—from local businessmen with expense accounts to disheveled backpackers with the last of their savings in their pockets—look at and experience Denmark the country.
Entire economies are being built or bolstered because of the Noma success story. Restaurants, of course (especially those owned or staffed by the growing cast of Noma alums opening their own places around Copenhagen), but the list of those impacted goes beyond the hospitality industry: cheesemongers, brewmasters, bloggers, oystermen, vegetable farmers—all are benefiting from the fact that the world's most talked-about restaurant happens to be in the Kingdom of Denmark.
***
When Ferran Adría took the helm at elBulli in 1984, Spain was still considered a second-class citizen in the culinary world, a place with a privileged position on the Mediterranean but with none of the finesse of France and none of the soul-soothing comfort of Italy. By the time he served his last dinner at elBulli in July of 2011, Spain had become the hottest culinary destination on the planet, the home to a Milky Way of Michelin stars and the breeding ground for an entire planet of ambitious, high-flying young chefs. Talent flocked to Spain because the food was great; the food continued to get better because talent flocked; it's a virtuous cycle that has the potential to go on and on, even with the headwinds of Spain's recession.
What Ferrán did was more than just earn Spain some much-needed international attention. He and his team of crack cooks instilled in chefs young and old the confidence to embrace an entirely new way of looking at food—not just foams and spheres and deconstructionism, but also a full respect for the greatness of Spain's simplest pleasures. Now that the dust has settled from the Spanish revolution, the breadth of the impact is clear: This isn't just something that affected top-tier restaurants, but helped build and reshape industries across Spain, and ultimately change the way an entire nation eats.
It's hard to imagine a seismic shift that reshapes a country's edible landscape as dramatically as elBulli did Spain's, but from all early indicators, what's happening right now in Denmark is every bit the Spanish revolution and more.
Part of it is that Denmark is small (5 million inhabitants, compared to Spain's 47 million) so the impact is felt more acutely. But there are other huge factors in play, including the precipitous rise of Bourdain-style gastro globetrotting, the rapid metabolizing of information via the Internet, and the impact of a list savvy enough (the San Pellegrino list) to not rank restaurants against an arbitrary star or point system, but against each other.
Perhaps the biggest factor in the radical nature of this transformation, though, is Denmark's own culinary history.
"Spain wasn't a culinary desert before. Denmark was," says Pelle Andersen, managing director of FOOD, the Food Organization of Denmark. "A lot of the traditional food culture had been destroyed. Now it's being rebuilt from scratch. There's something liberating about that." Andersen's group operates on a $12 million budget, about one third provided by the Danish government to promote food industries across the country. That includes promoting farmers, fishermen, and local artisans, but also generating international interest in Denmark's growing haute cuisine culture.
"Five years ago the thought of people traveling to Denmark to eat would have been a SNL joke," says René Redzepi, chef and owner of Noma. "It's like going sunbathing in Baghdad."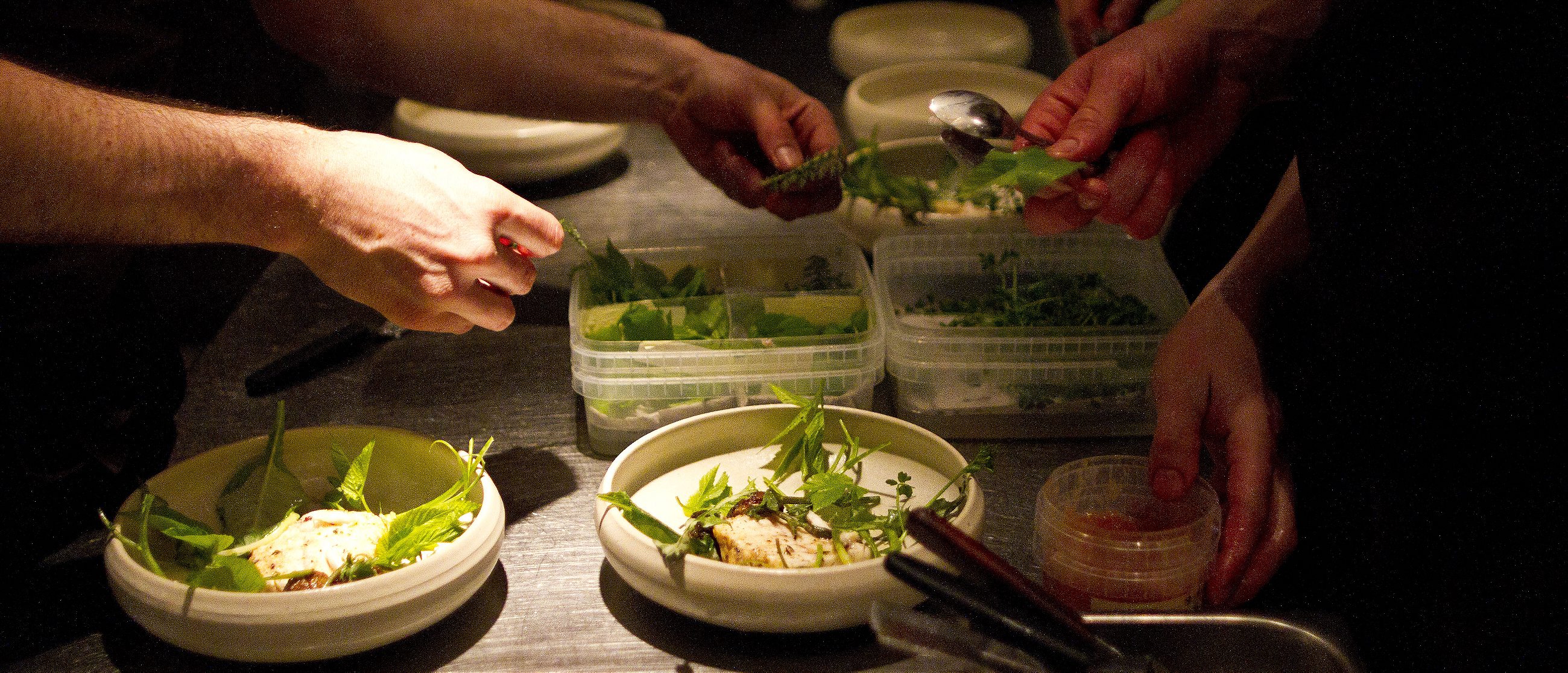 Redzepi will point out that it's not just Noma, that it's a collective of restaurants all working towards a similar goal that has attracted such sudden and glaring attention, but it's hard to imagine those restaurants doing what they do without Noma.
"The dining scene of Copenhagen has undoubtedly become our old kingdom's best business card towards the world," says Kristian Brask Thomsen, a well-connected culinary ambassador of sorts, known for hosting epic dinner parties at Noma and some of the city's other top restaurants, a career path that would have seemed improbable just a few years ago. "Noma is the most famous, yes, but we have some amazing culinary wizards running around this country."
One of those wizards is Christian Puglisi, a Sicilian-born chef who has lived in Denmark since 1989 and has spent time cooking at both elBulli and Noma. His restaurant Relae is at the forefront of the groundswell of ambitious Nordic restaurants that have opened in the wake of Noma's success.
"Noma said, 'Let's focus on the northern hemisphere, let's focus on Nordic produce,'" says Puglisi. "You can't just make crème brulee with local produce and call it Nordic. They created a new language." It's that language, Puglisi says, that gives him and other chefs around Denmark the confidence and inspiration to stake out their own territory in the Nordic culinary landscape. Suddenly a city that had room for but a few fine dining restaurants—most of them serving traditional French cuisine—a decade back has suddenly become one of the most exciting places to eat in the world. And judging by the number of luxury magazine and Sunday travel section articles being run about Copenhagen these days, people are paying attention.
"We've seen up to an 11% increase in tourism in Copenhagen and the major cities," says Jan Olsen, CEO of VisitDenmark, the country's chief tourism board, attributing some of that to a rise in culinary tourism countrywide. "You don't come here for the climate. You come here for the people and the food. We're marketing very heavily on New Nordic cuisine."
Increasingly, that marketing plan—which includes editorial advertising, Facebook campaigns and public culinary events—doesn't need to rely on one restaurant, but on a whole network of like-minded Danish pioneers. It's not surprising, then, that Puglisi estimates 65 to 70 percent of Relae's diners are foreigners. Relae, like many of Copenhagen's other great young restaurants, is no longer just a place to go if you don't score the golden ticket to Noma; it's a place to experience a different iteration of the Nordic transformation.
Noma's impact has grown well beyond pampering a handful of wealthy diners
Not everything is so delicious in Denmark these days. Like most of their European neighbors, the Danes are still dealing with the fallout of the 2008 global meltdown. Though the Danish economy has proven more resilient than those of southern Europe, new data showing that the country's GDP shrunk 0.4 percent last quarter underscores that there is still plenty of work to be done.
Many might argue that this is hardly the time to be glorifying a restaurant where dinner starts at 1500 Kroner (about $262), but Noma's impact has grown well beyond pampering a handful of wealthy diners. The type of changes that Noma has helped usher in have the potential to affect Danish eating habits in ways that have nothing to do with tasting menus and petit fours.
I spent 10 days in Denmark, traveling up and down North Jutland and the areas around Copenhagen, meeting the people responsible for feeding this country: farmers and fishermen, brewmasters and coffee hounds. Without exception, every person I crossed paths with told me that the success of Noma had an impact on what they did.
"It's blooming all over the city and all over the country," says Pelle Andersen, the managing director of FOOD. "It's starting to create more jobs. You see more jobs in the fishing industries, more people buying stuff directly from local producers. The way people are changing the way they buy food and eat is incredible."
One might expect an upbeat appraisal from guys like Andersen; after all, he heads up an organization that exists solely to promote Danish food. But move about Denmark—to its islands and fjords and vast plains of rolling green—and you'll see examples everywhere of what Puglisi called "the trickle-down effect of Noma."
Take the tales of these three Danes as a sign of the changes underway in Scandinavia.
The Oysterman

Benny Andersen is an oysterman who doesn't eat oysters. He starts his day with two icy fingers of aquavit and ends it with a wife 20 years his younger. He smokes a pipe and watches American movies from the 80s while trawling the frigid waters of the Limfjord. In most countries, a salty-bearded, sea-hardened guy like Andersen would cringe at the idea of fine dining, but the mention of Noma brings out an electric smile in the captain. "Oh yes, the famous Noma. We're quite proud of that place, you know."
Andersen's high-voltage smile is more than just an appreciation for a countryman's success. Danish fishermen may haul in some of the world's finest shellfish, but Danes haven't traditionally eaten much of it (they're the world's number one per capita consumers of pork, to give you an idea of where their loyalties lie). But the success of Noma and other Nordic newcomers, restaurants that rely heavily on the sparkling seafood from Danish waters (when I ate dinner at Noma, 11 of my 26 dishes had fish or shellfish involved in some way), has started to change the way Danes eat at home. Even if he doesn't eat oysters himself, ("I don't like the taste of it") he takes enormous pride in the fact that his catch is no longer just being sent off to Spain and other Mediterranean countries; more and more of it is making its way down the Jutland peninsula and into Copenhagen, where chefs turn it into food that people write about.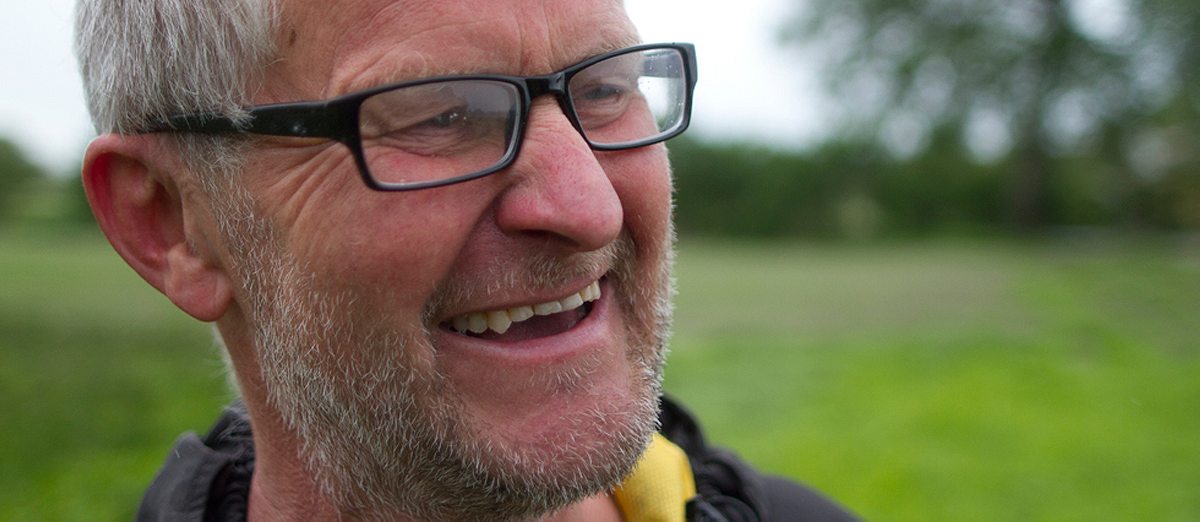 The Farmer

Søren Wiuff has been tilling Danish soil for three decades at his farm an hour north of Copenhagen. He mostly subsisted on a single crop, carrots, until a young chef from Copenhagen paid him a visit and encouraged him to put more focus into the small plot of vegetable experiments he kept off to the side. Today, Wiuff has dozens of acres of farmland with an incredible breadth of produce (from thick fingers of white asparagus to ruby stalks of rhubarb) that he provides to the best restaurants in Copenhagen. More than just a successful small farmer, Wiuff has become something of a rock star around Denmark. He gives lectures around the country on his brand of radical agriculture. Farmers from neighboring communities come by to pay their respects. International television crews travel to rural Denmark to film his vegetables.
Together, Redzepi and Wiuff have given small farmers across Denmark both inspiration and guidance when it comes to embracing the traditional crops of the region. And by virtue of the limitations Noma places on its sourcing (Noma only uses products from Scandinavia—no olive oil from Italy or blue fin tuna from Japan), Redzepi and his crew have communicated a clear and compelling message (if not an implied challenge) to other chefs in the region: If we can create the world's best restaurant cooking with the roots and shoots of Scandinavia, why are you still importing tomatoes from Italy?
Open a menu at a nice restaurant in Copenhagen today and you'll find the footprints of the Redzepi-Wiuff collaboration all over: whole bulbs of celeriac grilled in tufts of hay, florets of cauliflower shaved into ivory snow drifts, tubes of salsify basted in small lakes of herb-spiked butter. Ten years ago, these dishes would have been as unthinkable here as the idea of Copenhagen being one of the world's great eating cities.
The Blogger

Anders Damn Christensen is an IT guy from Aalborg. Nearly three years ago, he got together with a group of his IT buddies and decided to start a website. Now Gastromand.dk, a food blog geared for men, claims a stout following across Denmark. Yes, universally manly topics like booze and burgers are on display at Gastromand, but so too is plenty of uniquely Danish culinary intel.
"It's a kind of status symbol that you know the new Nordic produce hero of the month: havtorn, skovsyre, tallerkensmækker," Christensen says. "The way people cook at home is changing. These days you can buy ransom and sea buckthorn"—two herbs popularized by Noma—"in the supermarket."
What Christensen describes—and what he and the other writers at Gastromand help create—is a culture of (excuse the term) foodie-ism in a country where there never was before. Microbrewed beer infused with smoked chilies? Single-origin coffee brewed with a siphon? Foraged herbs in the supermarket? All of these are signs of a shift in the way Denmark eats.
"Noma has given us Danes a much-needed gastronomic identity," says Christensen. "As long as René Redzepi, as our father figure, keeps bringing home the trophy, we will follow him."
But guys like Christensen and Christian Puglisi and Søren Wiuff have done much more than simply follow Redzepi. They've taken the success of Noma and the accompanying international attention and used it to their advantage, creating restaurant concepts and farming practices and new media outlets that aren't likely to disappear anytime soon. "I think this is just the beginning," says Puglisi.
When all is said and done, when Restaurant magazine crowns a new "World's Best Restaurant" and the food cognoscenti find another country's culinary endeavors to faun over, when young cooks make pilgrimages to Peru to learn the latest haute techniques and Noma has reservations to spare, the greatest achievement of Redzepi and the dozens of people that make Noma what it is today will have been to teach a country to fall in love with its own food—perhaps for the first time.