I took a course last year in Naples to become a certified pizzaiolo, a designation that the pizza police in southern Italy take extremely seriously. On the last day, after barely passing my final exam in front of a board of margherita luminaries (who, between them, claimed more than 400 years of dough-stretching, sauce-slathering experience), I asked the oldest and most distinguished pieman in the group who, outside of the Italians, makes the best pizzas in the world. His answer was shocking. After a long, contemplative pause, and a few glances over his shoulder, he waved me in closer. "Don't tell anyone else here I said this, but I think the best pizza in the world is coming from Japan right now." Boom.
As surprising as this was at the moment, a recent trip to Japan helped put this claim into perspective. In a world where untested western chefs are already plotting their burger shacks and fried chicken joints before their first restaurants have become profitable, Japanese cooks maintain a shocking single-mindedness. If ramen is the path you have chosen, then you dedicate yourself to the practice of boiling bones and rolling noodles. In the pursuit of perfection, creativity cedes all ground to technique and repetition.
The best pizzaioli are earnest creatures; they don't take pictures with customers, they don't sell pasta and tiramisu, and they don't see the value in embellishments. They know that the world's best pizza has already been made; their job is to create some union of bread, sauce, and cheese that approximates its greatness.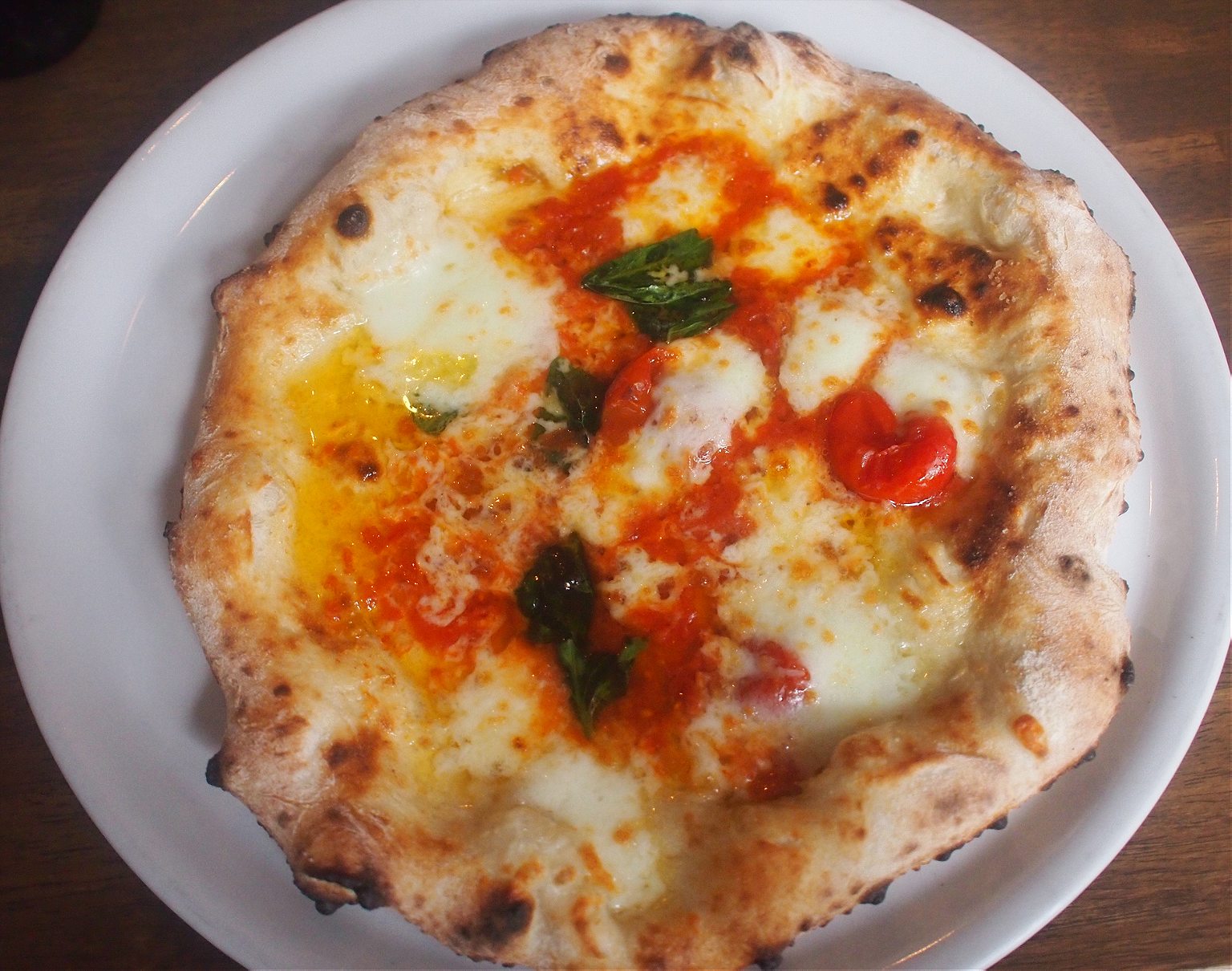 All of this pizza contemplation eventually led me to Seirinkan, a narrow, tri-level restaurant with a military motif in Naka-Meguro, one of Tokyo's hipsteriest neighborhoods. Susuma Kakinuma believes deeply in the Neapolitan pizza ethos: thin, minimally-topped pies cooked in under 90 seconds, yielding a charred, puffy crust and a very moist center with plenty of give. You don't fold these slices; you knife-and-fork them. He offers only two pies—marinara and margherita—and no one else is allowed to touch his dough, his cheese, or his fire. This is a one-man gig, much like Anthony Mangieri runs at Una Pizza Napoletana in SF (Kakinuma's pizzas are every bit as expensive as Mangieri's, running about $20 a pop) and the results are what you'd expect from a dude with such a singular focus: smoky, creamy, sweet and salty, a beautiful synergy of blistered crust, bubbling tomato and milky mozzarella. It didn't rise to the staggering heights of the very best pizzas I downed in Naples (I was eating close to 10 pies a day, so the opportunities for bliss were many), but I think he could hold his own with the world's very best pizzaioli.