What to pack, where to go, and how to eat soup with a fork: a guide to Paraguay's capital city.
Paraguay's capital, over 600 miles from the Atlantic Ocean in the heart of South America, may not have the headline attractions of other metropolises in the region. But what it lacks in mountains, pristine beaches, and architectural masterpieces, it makes up for in historical quirks, hearty gastronomy, a languorous climate, and an increasingly rich cultural life. The tourism industry is still in its infancy, mostly funneling visitors out into Paraguay's less-congested countryside. Here's how get the most out of the charms of the "Mother of Cities."

Grab a cab from the airport. Silvio Petirossi airport is barely 10 miles from the city center, but there a few reliable public transit options. If you take a bus, you might have to walk out of the airport, and transfer in the disorienting eastern suburbs. Your best bet is to grab a taxi from the terminal (roughly 100,000 guarani/US$16) or hail a ride via Muv, Paraguay's home-grown answer to Uber.

Pack for heat. Humid, subtropical Asunción has two states: warm and sweltering. Temperatures usually hover above 86 degrees Fahrenheit from October through to April, which is also wet season, with regular afternoon downpours easing the stickiness somewhat. The (relatively) dry season falls between May and September, when average temperatures halve. Bring light clothes that you don't mind getting wet—either from perspiration or the contents of thunderstorms that roll in off the river.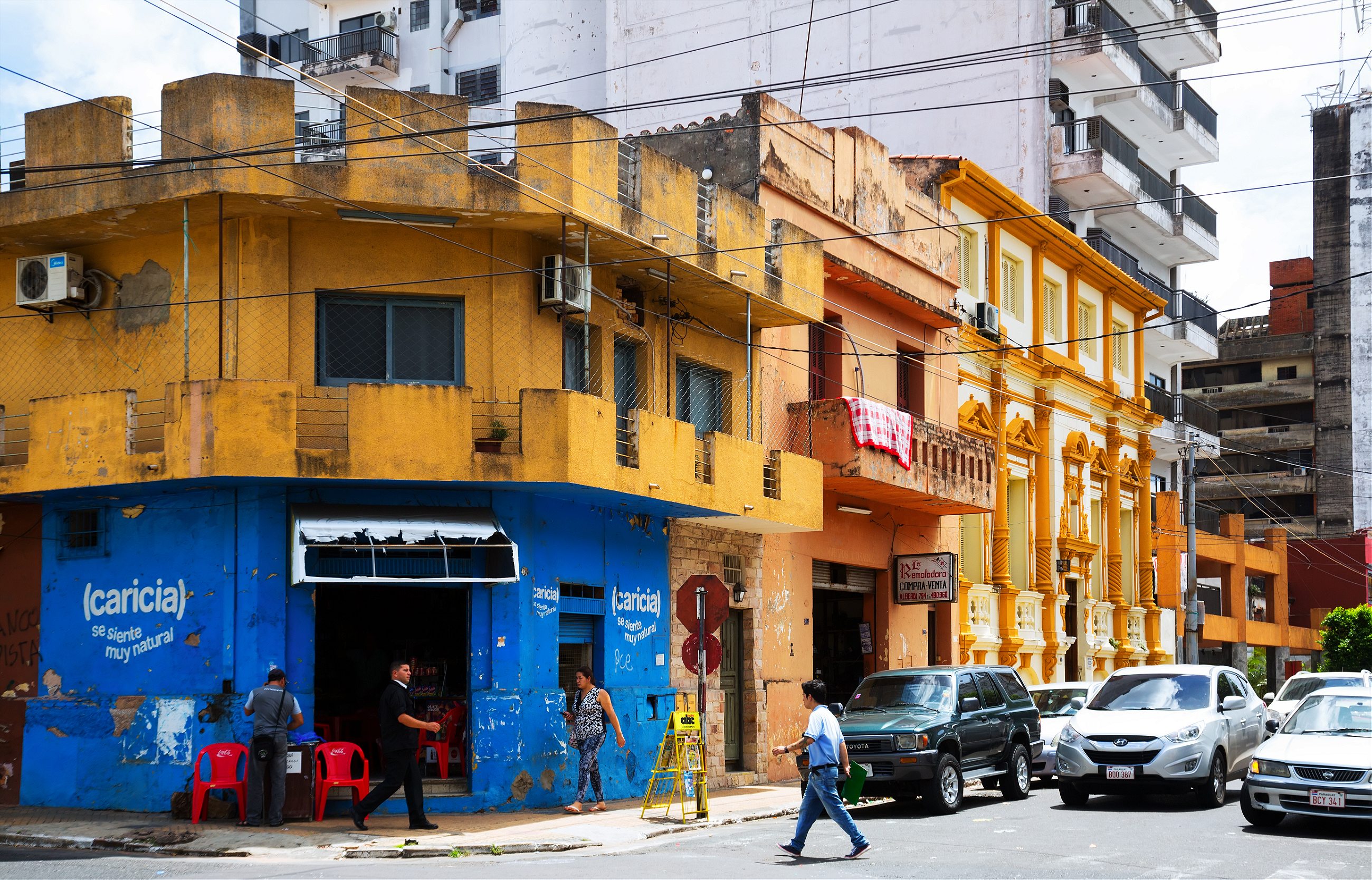 Greet in Guaraní. Asunceños sprinkle their Spanish with Guaraní—the indigenous language spoken to some degree by the majority of Paraguay's population—a fusion known as jopara. Use the basics—including mbaé'chepa (hello, how are you) kape (buddy, mate), and aguije (thank you)—to raise a smile. You're likely to be asked what you think of the place: a simple rohayhu Paraguay (I love Paraguay) will conquer hearts. To get the night started, consider deploying ja'umina (let's drink).

Follow the tracks. Just off Plaza Uruguaya is the cream-colored Estacion Central—the crumbling, fin-de-siècle nexus of Paraguay's now-defunct railway, which contains little more than wood-paneled wagons and locomotive parts made in England. Under president-strongmen Carlos Antonio López (1844-62) and son Francisco Solano López (1862-70) Paraguay acquired factories, trains, warships, artillery and aspirations for regional power. But a combined invasion (1864-70) by Brazil, Argentina, and Uruguay wiped out half the population, including Solano López, and brought the country low for decades. Now, the economy is booming, the authorities have cleared squatters from the tracks, and there are plans to get the trains moving once more—this time powered by electricity, not steam.

Get your bearings at the Panteón. The Panteón Nacional de los Héroes—a former church that holds the remains of López senior and junior—is the historic center's top landmark. From here, most sights are within walking distance, including the candy-pink presidential palace, the riverside costanera (esplanade), and a handful of museums, including the humble Casa de la Independencia. The best shopping, eating, and drinking also sprawls along the adjacent streets: take a half-day to wander around and get your bearings.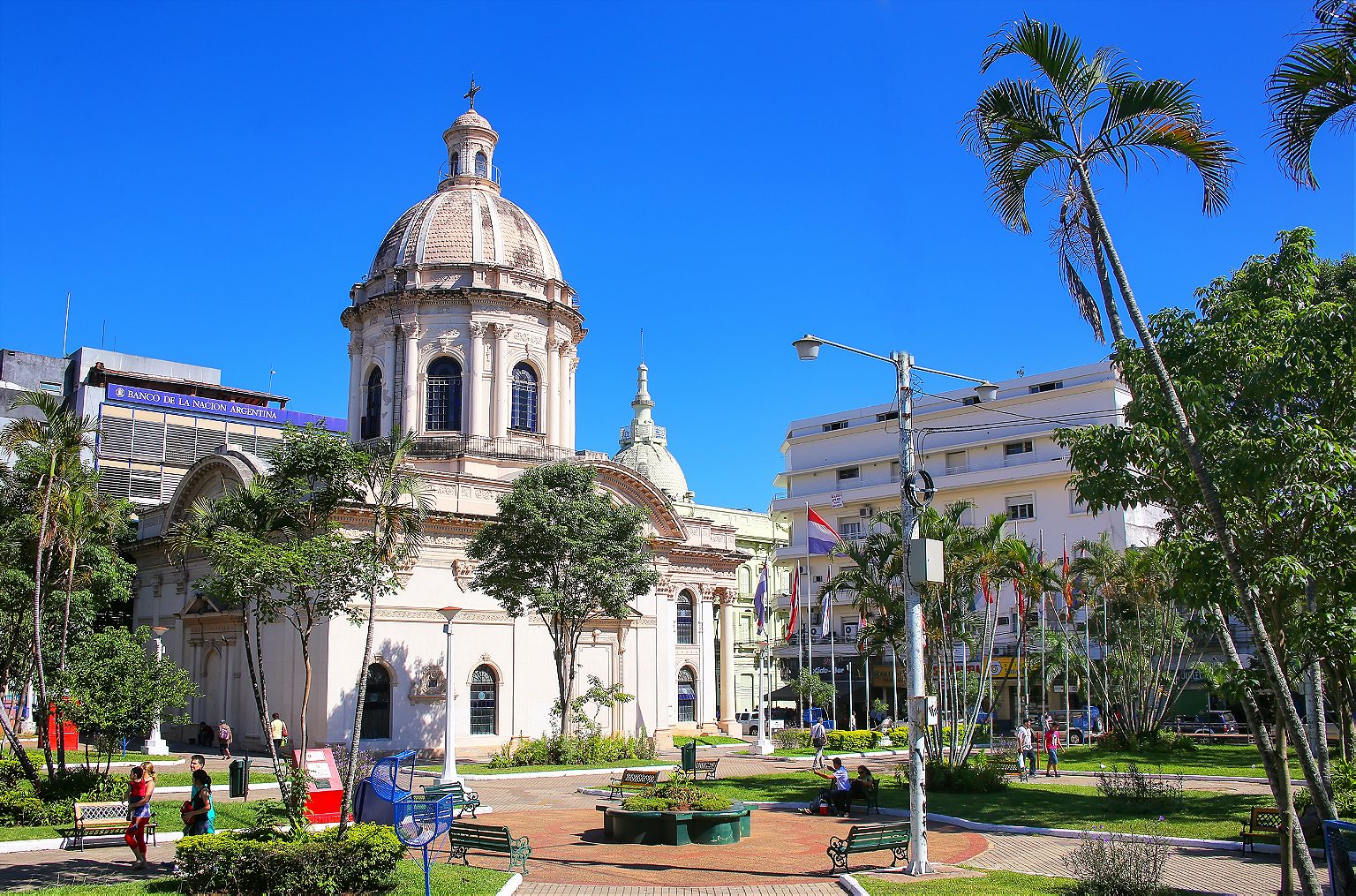 Find a room with a view. A handful of soporific hostels are dotted around downtown, where vacationers from Buenos Aires rub shoulders with Peace Corps volunteers on furlough. For longer stays, consider looking online for room rentals or whole apartments, particularly in one of the tower blocks that cluster in the center. If you find one with a balcony, take it: the kaleidoscopic sunset over the river, gradually yielding to a moonlit cityscape, is one of South America's finest.

Order the beef. With around 14 million head of cattle, there are more than two cows for every Paraguayan. This is reflected in Asunción gastronomy, with steaks, burgers, and asado (barbecue) dominating. Head to the cheap-but-cheerful Don Oscar (corner of 25 de Mayo/Iturbe) at lunchtime for costilla (beef rib) with boiled manioc on the side. In the evening, the joint at Colón 920 offers a full tabletop griddle for two, complete with morcilla (blood sausage) and tripe, in a pretty patio out back. For more classic fare, Lido (corner of Palma/Chile) and nearby Bolsi (corner of Alberdi/Estrella) serve steaks and milanesas (breaded cutlets) as big as your head in retro-cafeteria surroundings.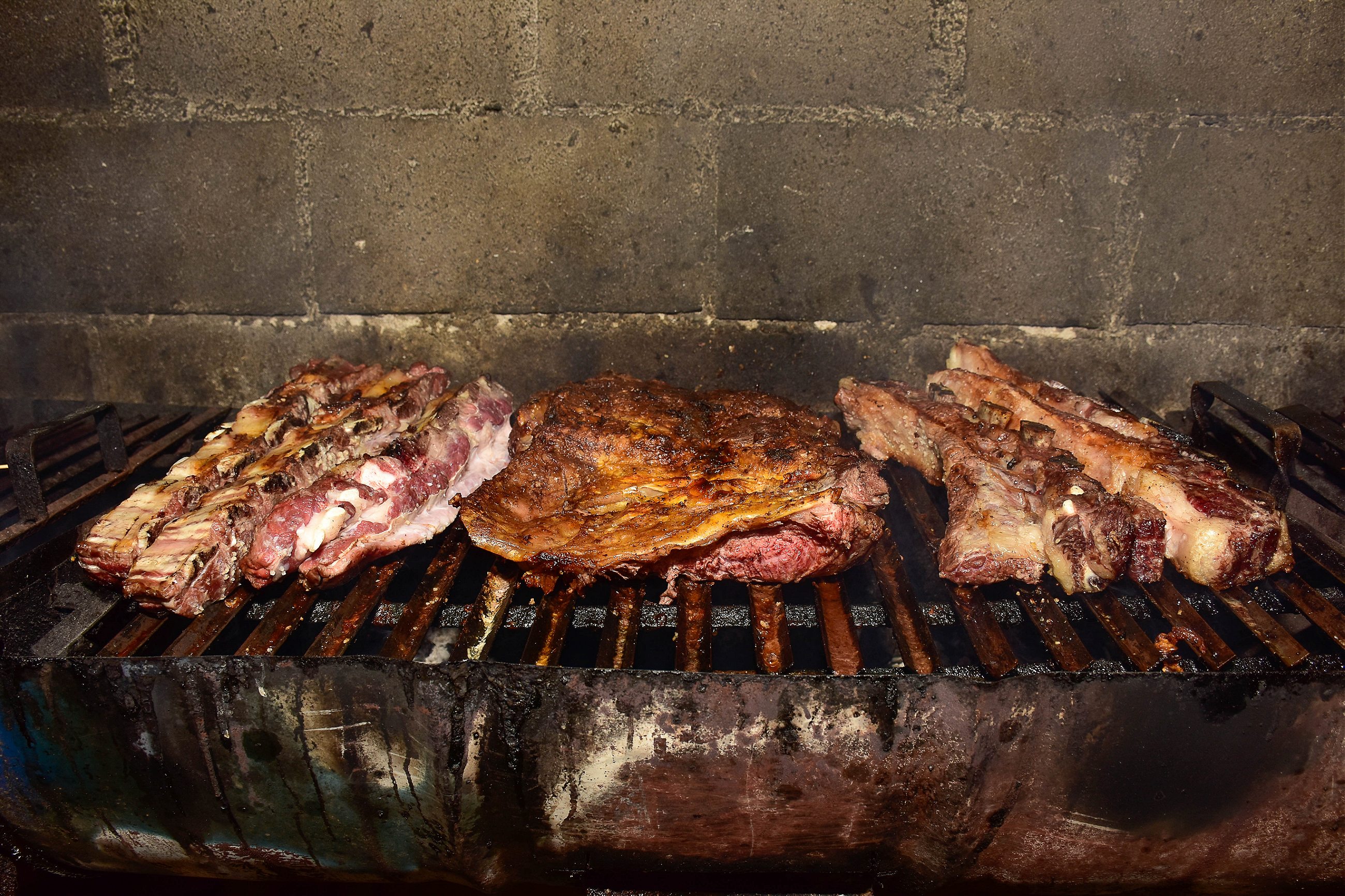 Rethink soup. If you order a sopa paraguaya, don't expect a spoon. The cheesy, spongy cornbread and its thicker, crispier cousin, chipa guazú, make for a great afternoon or late-night snack, especially if paired with a beef empanada or coxinha (a pear-shaped parcel of chicken in breadcrumbs). Bolsi does them all best.


Do some reading. Paraguay's reputation as an idyll of friendly folk and beguiling climate dates back to the wide-eyed accounts of conquistadors like Ulrich Schmidel. Zama, by Argentine writer Antonio de Benedetto evokes the ennui of a remote colonial-era outpost. But a tumultuous history since independence in 1811—Paraguayans have fought all their neighbors and endured South America's longest dictatorship—is best distilled by Augusto Roa Bastos in Son of Man. Edited by Andrew Nickson and Peter Lambert, The Paraguay Reader is an excellent anthology of Paraguayan texts and images from over the centuries and across politics, culture, academia, and journalism. John Gimlette paints a lurid portrait of the country in At the Tomb of the Inflatable Pig, based on visits over several decades. Turn to Susy Delgado's prize-winning jopara poetry to hear how Asunceños sound to themselves.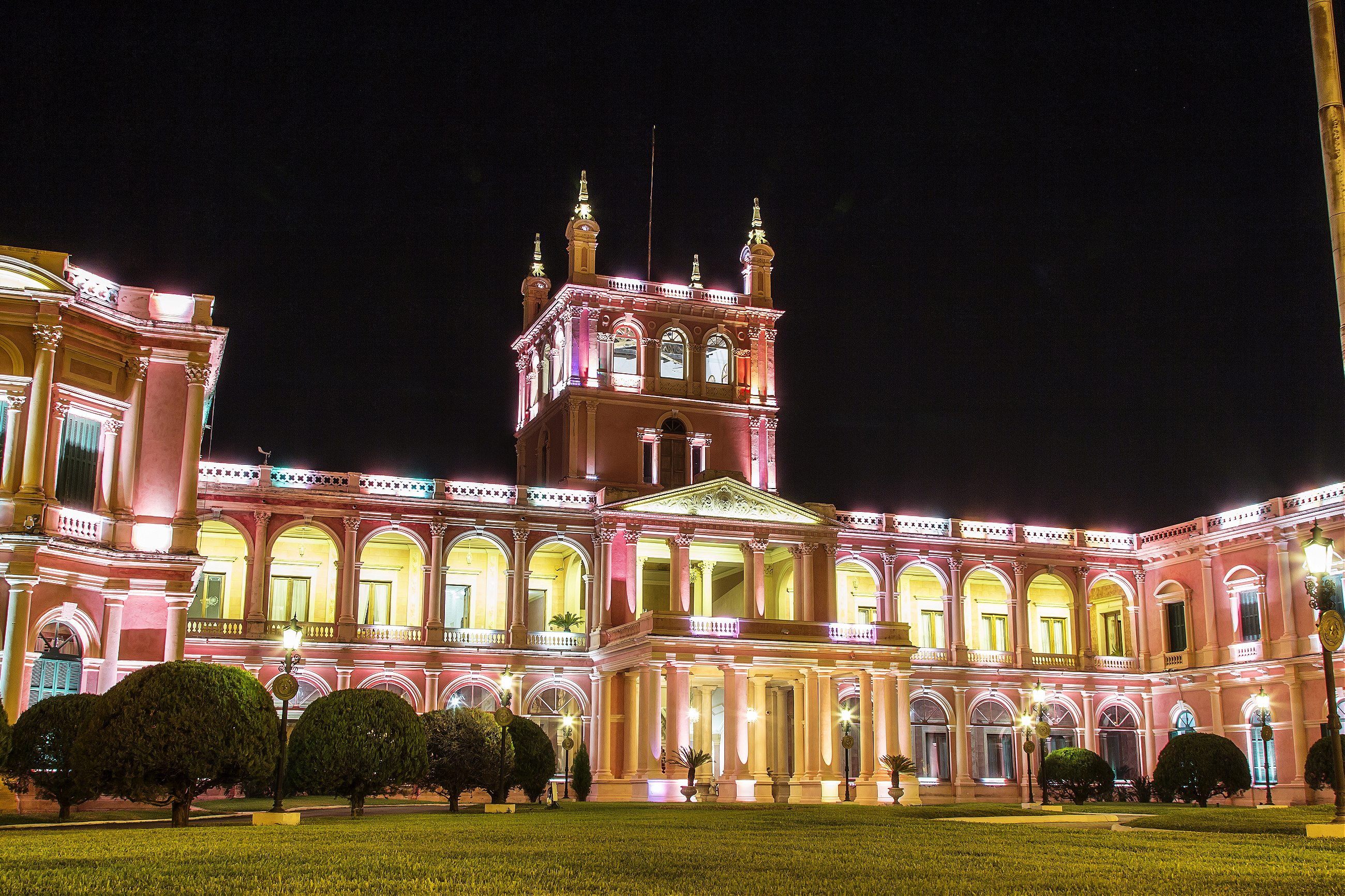 Take your drink cool. Smooth lager Pilsen, drunk in chilly cans on gas station forecourts, is the national drink of choice. Order a liter bottle in a bar or restaurant and it will likely come in an ice bucket or a cooler, to be served by the glass. But the craft beer scene is growing, even as most offerings still fall into the light and gassy/dark and sticky categories. Try Sacramento Brewing Co. or the Ninjas Con Apetito beer garden. Almost everywhere, American and Scotch whiskies, and rum (especially national brand Fortín), are splashed liberally over the rocks.

Enjoy the river—from a distance. The sparkling Río Paraguay swan-necks lovingly around the city. It looks enticing from the parched tarmac and sand along the shore. But Asunción's sewage infrastructure is sadly lacking, meaning that thousands of liters of effluent are sluiced into the river daily. Bathing is not advised, and you're unlikely to see many locals taking a dip. Instead, hop on a boat from the end of the costanera and gaze back on the pink-hued city at sunset.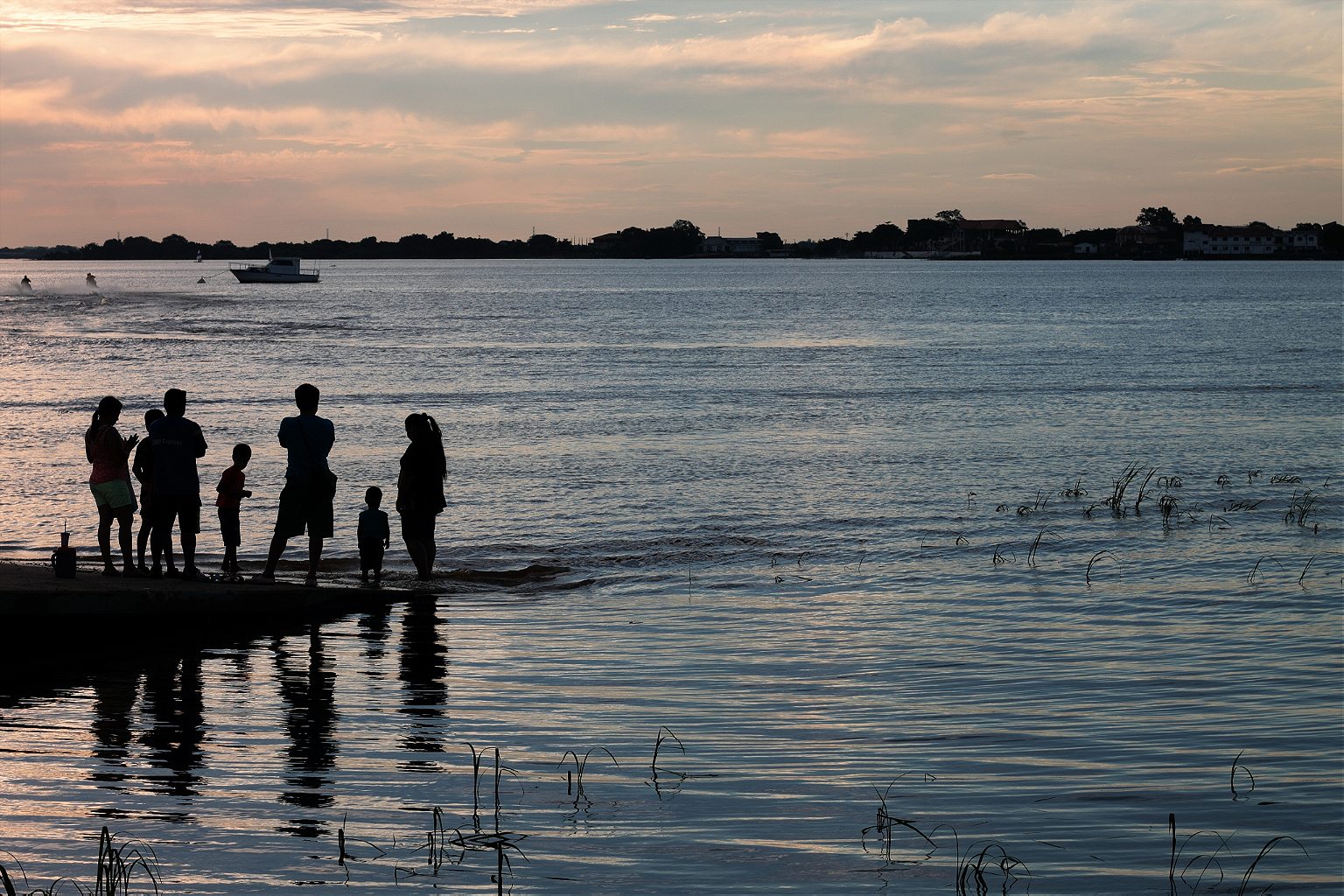 Brave the bus. An expensive Metrobús system ground to a halt in early 2019, half-finished, amid corruption allegations, and the passenger railway could take years to revive. For now, mass transit is the hands of rival fleets of gaudy, fume-spewing buses with a jumble of destinations taking up most of the windshield. If you need to visit the other half of the city, position yourself at the foot of Mariscal López or Avenida España and flag down a vehicle that looks promising. Hold on tight and enjoy the music and tasselled interiors: it's less than US$1 per ride.

Ride pillion at your peril. Low incomes, congested highways, and easy credit make the moto the vehicle of choice. It's not uncommon to see families of four crammed on a single motorbike, or pre-teens burning rubber. But roads are chaotic and helmets rarely used, meaning Paraguay has one of the world's highest rates of motorbike injuries. Think twice before jumping on the back.

Watch a movie. Paraguayan cinema has flourished in recent years. Box-office hits 7 Cajas (2012), La Chiperita (2015) and Los Buscadores (2017) have showcased the Asunción urban backdrop and home-grown talent, while more reflective offerings Hamaca Paraguaya (2006) and Ejercicios de Memoria (2016) probed Paraguay's sombre history. Most recently, Las Herederas (2018), a muted tale of frustrated passion among the Asunción bourgeoisie, is earning international acclaim and an armful of awards. Head to Cinemark at Paseo Galeria and enjoy the air-con.

Listen for the music. Paraguay has a rich musical, unique heritage—a legacy, some suggest, of the classical training imparted by Jesuit baroque masters fusing with indigenous musicality. You can hear guaranias—a plaintive, mesmerizing harp-based style—from open doorways and at the Anteneo Paraguayo. Strident polkas and marches are a feature of rallies and street fairs, while other venues host rock, pop, reggaeton, and all things in between. Bands regularly play live at shabby-chic El Poniente, La Casa del Centro, and on the corner opposite Bolsi. Look out for big names Kchiporros, EEEKS, and Salamandra.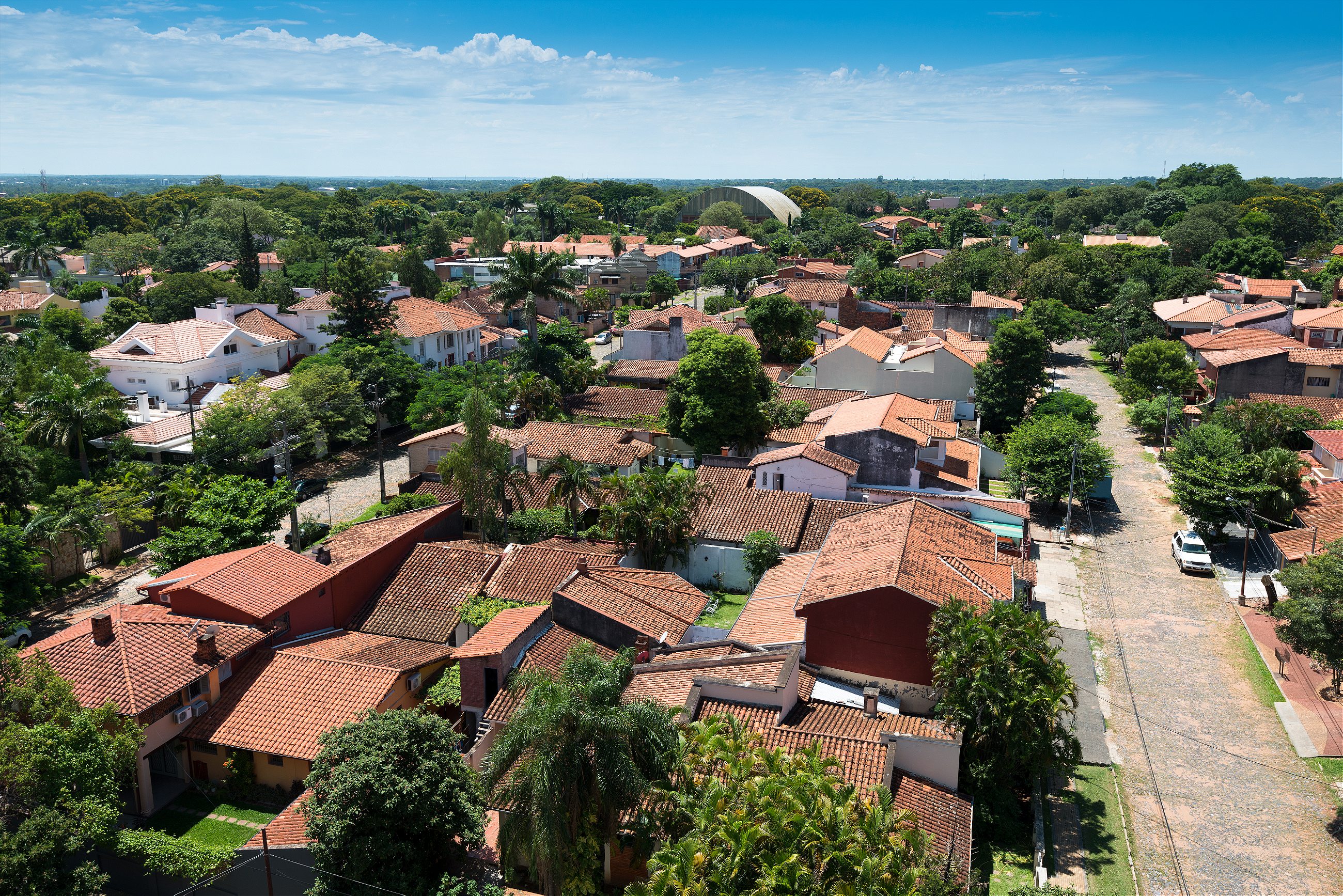 Catch a game. Asunción is HQ to regional football association Conmebol (note the giant soccer ball outside the building). It also houses some two dozen clubs across several divisions with passionate followings. Some stadiums are only a few hundred yards apart, and nearby streets flood with rival fans, noise, and fireworks on match nights. Look out for the superclásico between magpie-striped Olimpia and Cerro Porteño, the common man's favourite. For a DIY kickabout, head to the battered astroturf on the corner of Pirebebuy and Alberdi. Or try the dirt patches along the esplanade dedicated to the wildly popular piki vóley: no-hands volleyball.

Watch for moving neighborhoods. Accelerating rural-urban migration is swelling the riverside bañados (informal housing settlements) near the center. But annual flooding from December onwards—exacerbated by deforestation upriver—forces many such residents to relocate for months. In the square right outside congress, clapboard-and-tarp dwellings spring up among the statues and trees, and entrepreneurial shop owners wire themselves up to the overhead cables. Use your common sense when passing by, and don't flash expensive cameras.

Visit Presidente Hayes. On the opposite bank of the Río Paraguay is a region and town named after the 19th US Commander-in-Chief, Rutherford B. Hayes. Best known back home for inaugurating the White House Easter Egg Roll, residents here revere him because in 1878, Hayes awarded Paraguay a huge chunk of territory in the Chaco, claimed by Argentina. Drop by to see the humble museum containing likenesses and keepsakes (including postage stamps of Hayes), alongside the Stars and Stripes slung beneath the tricolor.

Mind the mangoes. Ripe-to-bursting mangoes pile up on the pavement during the summer: help yourself to one straight off the tree. Or try the El Manguero beer at Sacramento Brewing Co.—brewed with the fresh fruit collected by city hall's Mango Movile.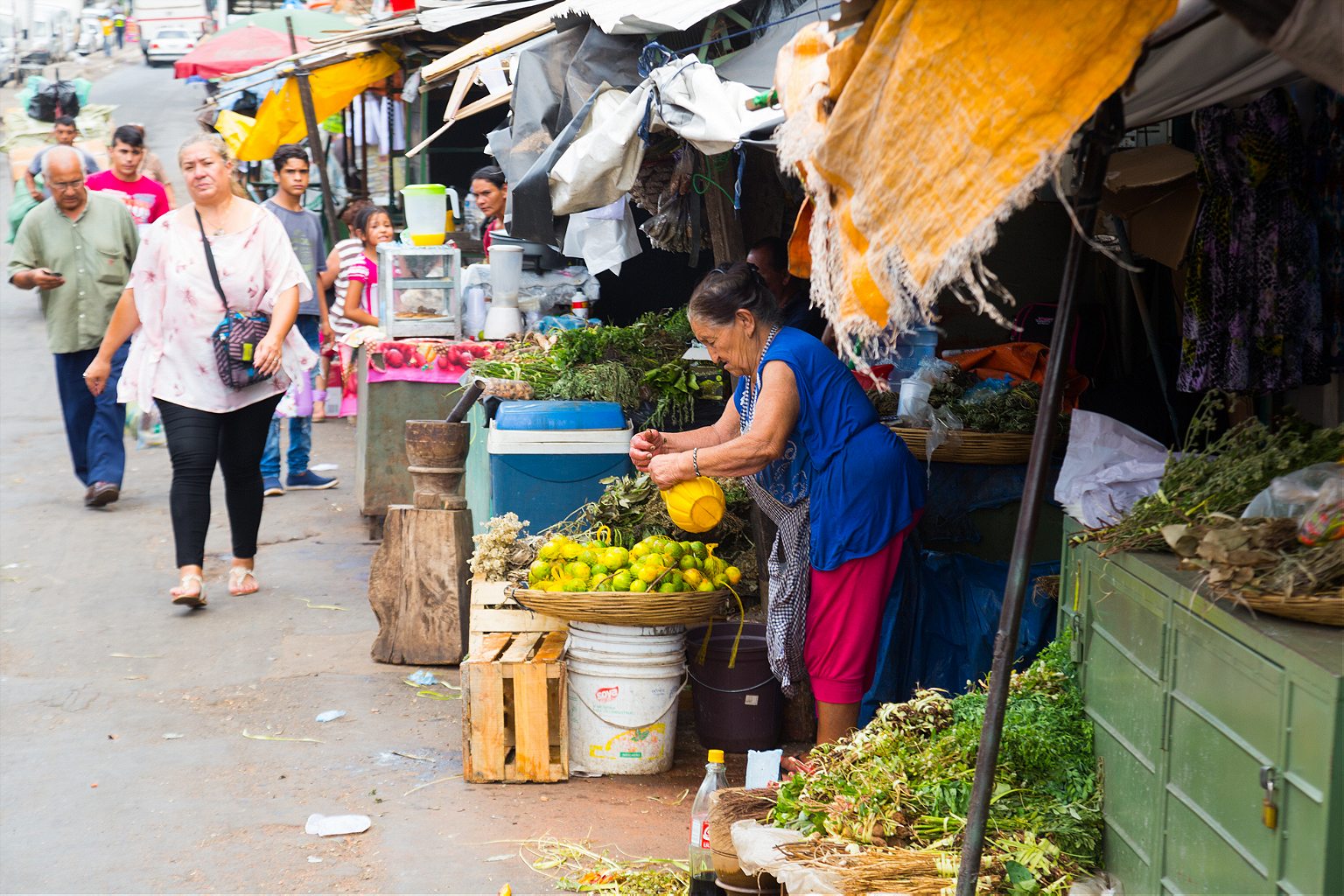 Bring your marching boots. A handful of demonstrations take place in the first half of the year, offering a window into social issues. On March 8th, (International Women's Day), the country's growing feminist movement daub themselves (and nearby walls) with purple paint, protesting gender inequality, femicide, and strict abortion laws. On March 21st, the national campesino (smallholder farmer) federation throngs the main highways in trucks and on foot, brandishing cudgels, and eventually gathers around cooking fires outside congress to demand land reform.

Party like a local. The ornate palazzos of the long under-used historic center have distressed brickwork and elegant balconies to spare: perfect for a crop of new venues that have opened here in recent years. Bar-crawl down Palma (kicking off in Arsenal Cué) to mix with the arty crowd. It's a more staid diet of European beers and Britrock at Die Mannschaft, Rockero Potpurri Nocturno, and Britannia. Salsa dancing and pop music are best over at Paseo Carmelitas and along the adjacent Senador Long. Wear your fancy shoes.

Catch a festival. On Good Friday, torch-bearing centurions in plastic helmets prod a semi-naked Christ around the passageways of the Loma San Jerónimo neighborhood. Traditional bottle dancers, reenactors, and harpists line the kerbs to mark Paraguay's independence from Spain (May 14th and 15th). San Juan Ára (the festival of San Juan) spills out either side of June 24th with funfairs, traditional snacks, burning effigies of unpopular politicos, and even pelota tatá (a soccer game with a blazing, kerosene-soaked ball) to be found in neighbourhoods out east. Outside the nearby town of Altos on June 28th, dancers leap around in wooden masks and huge dresses of dried banana leaves in the colonial-era Kamba Ra'anga festival.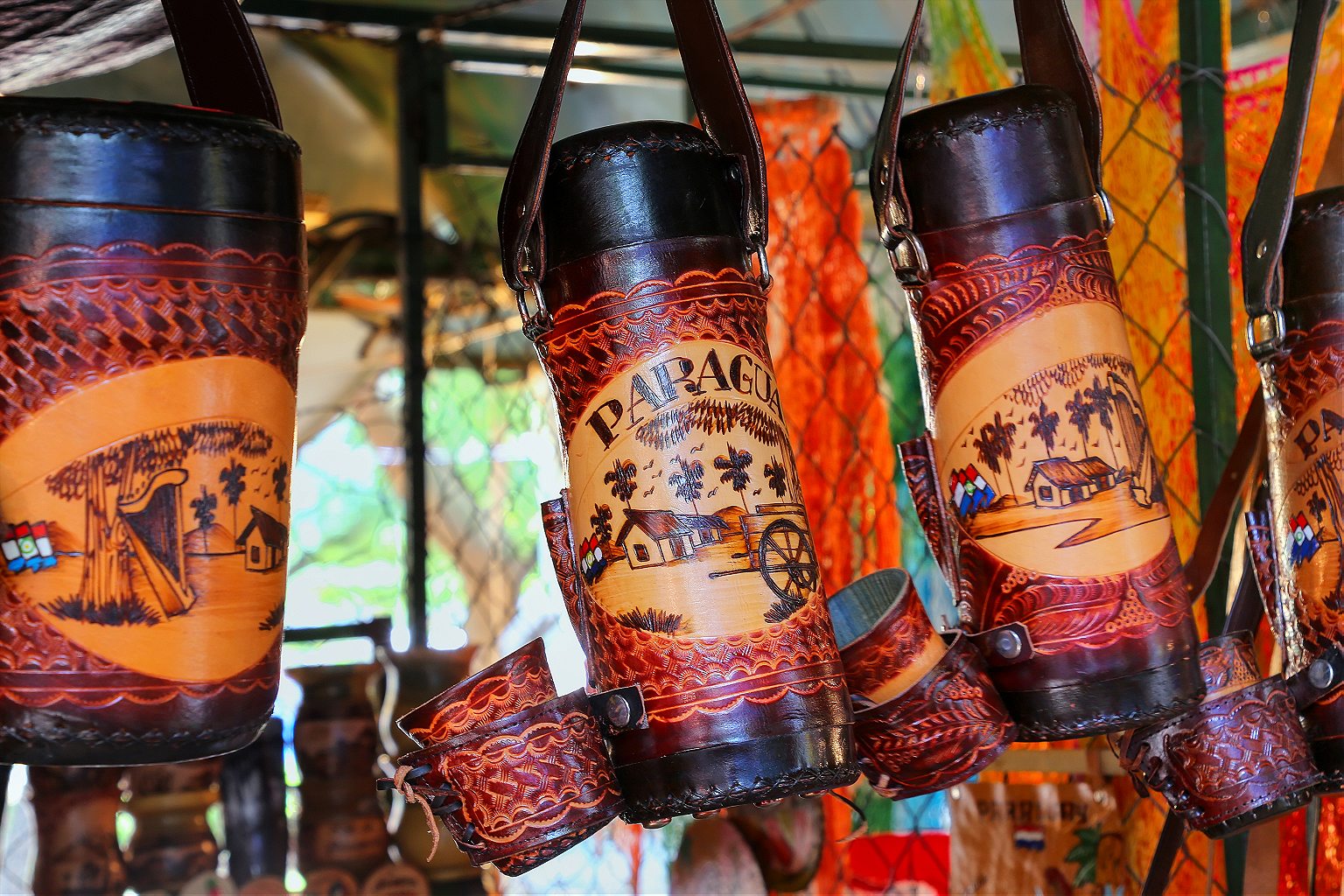 Bring a spare backpack for crafts. Paraguay's artisans are renowned for their skill with textiles, wood, and leather. Visit the line of stalls in the Plaza de la Libertad or the arcade at the bottom of Colón to pick up fine examples of ñandutí (spider-web lacework), comfy hammocks, bracelets, and leather-clad gourds and thermos flasks—essential components for imbibing national drink tereré (chilled yerba mate). Indigenous Ayoreo women selling figurative animal carvings made of Chaco hardwoods often sit in front of the Pantheon of Heroes.

Escape the city. A quick boat ride from the near end of the costanera takes you to the peaceful village of Chaco-i (bring mosquito repellent). Go to the bus station for longer connections to the lakeside village of Aregua, famous for its strawberries and gaudy ceramics. Slightly further afield are Caacupé (noted for its huge basilica and revered statue of the Virgin), Yaguarón (the childhood home of fearsome C19th statesman Dr. Francia, with an exquisitely carved Jesuit church), and Paraguarí, a peaceful town nestled amid eccentric, jungle-covered outcrops.