Thousands of vehicles from across India are brought to this scrap market in West Delhi. Most of them are dismantled, while some may find new lives.
A truck perched on a terrace. A car sitting on top of another. Terrace after terrace covered with vehicle doors and bonnets. Greasy machine parts encroaching on the pavements. Welcome to Mayapuri—one of Asia's largest automotive junkyards.
The scrap market, which originally used to be in western New Delhi, was relocated about a half hour drive south to Mayapuri in 1975, allocating plots to shopkeepers but without any infrastructure. The scrap market was moved from its original location because it had become too congested, and because of its proximity to the city center, the waste from the scrapyard was considered a hazard for those living in the residential areas. Since its relocation, the government hasn't made a substantial investment to build infrastructure for this industrial area.
[Read: The statue that's splitting Mumbai]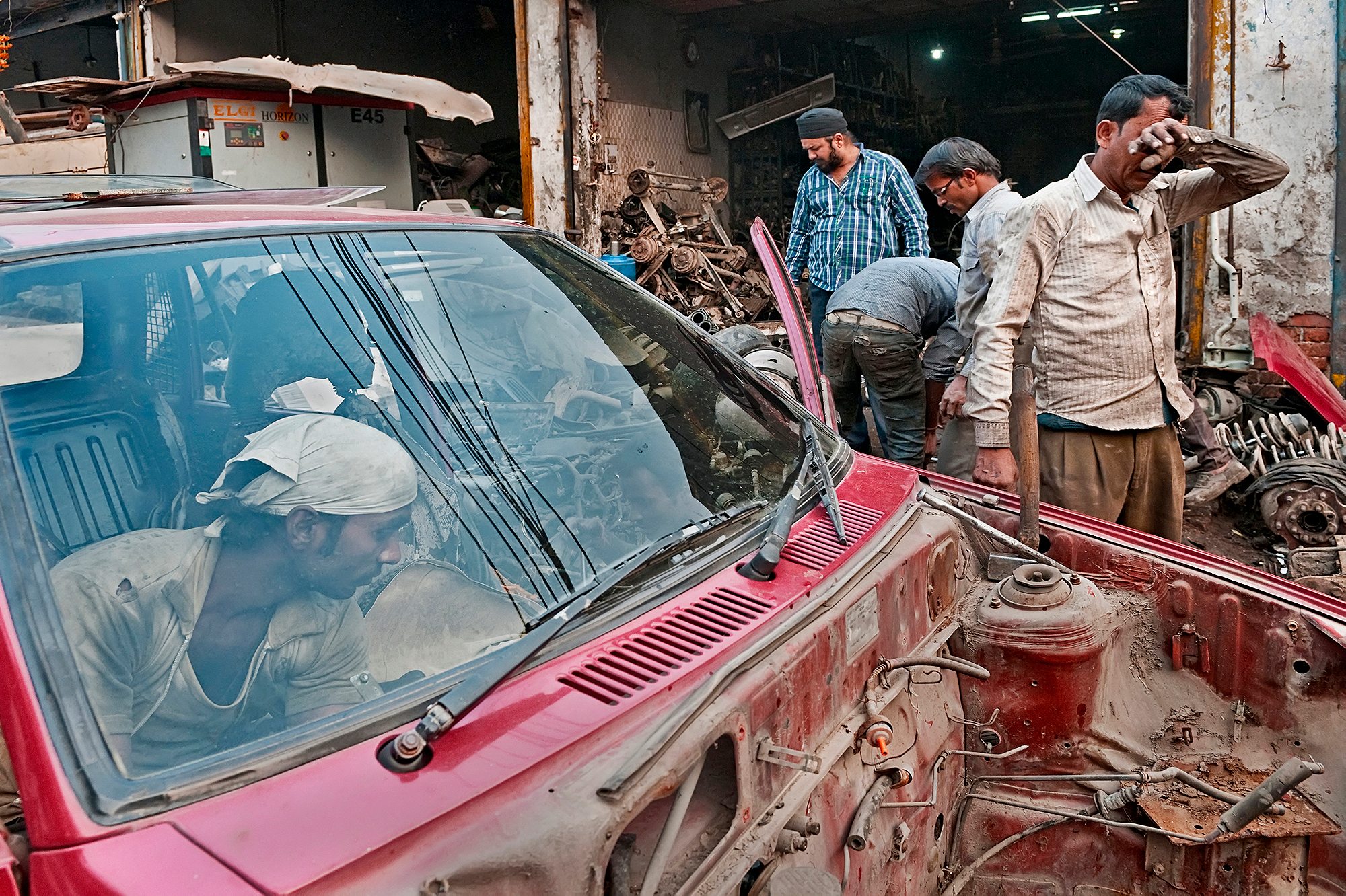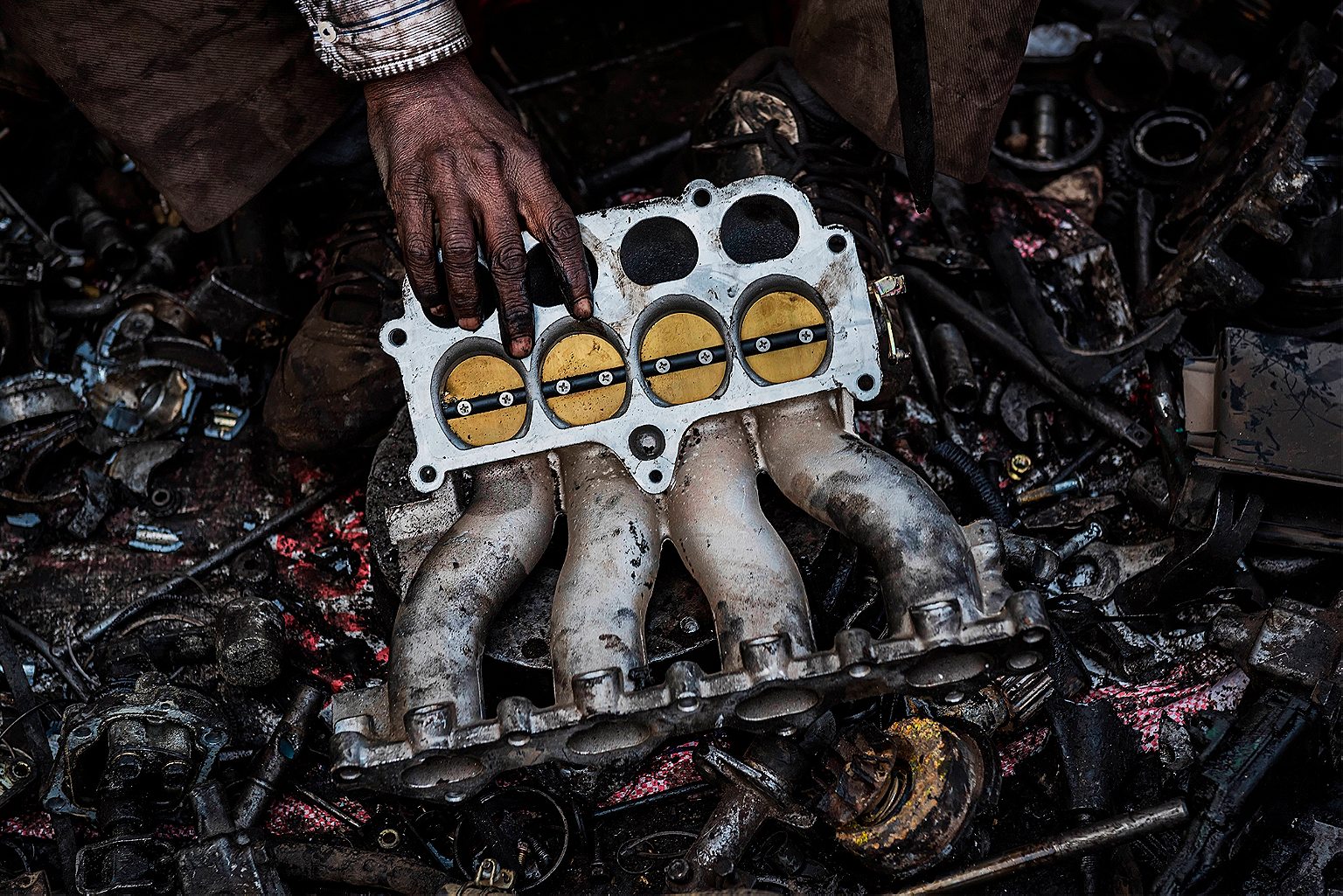 "Vehicles come here from all over India," said Brijesh Yadav, a 27-year-old migrant laborer who has been working at a second-hand parts shop in Mayapuri since he was 13. "Some are brought from auctions, while others are canceled vehicles."
All vehicles that are more than 15 years old have to be sent to scrap dealers for dismantling, according to the "Delhi Scrapping of Vehicles Rules"—also known as the "end of vehicle life" policy that was announced earlier this year. Although the policy is still in the draft stage and is awaiting approval, city residents have already begun to shelve their vehicles that have been used for more than 15 years.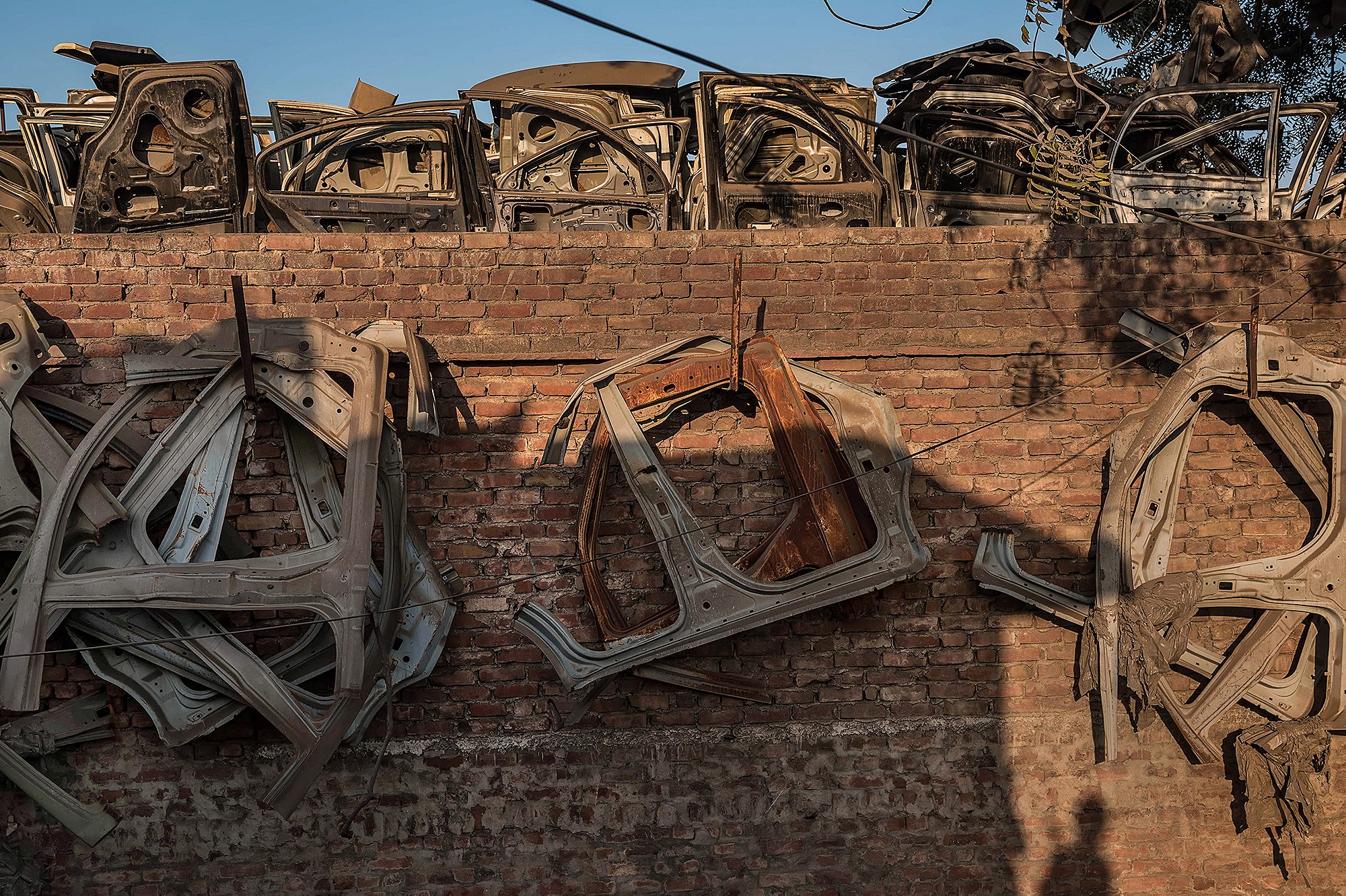 Though there are no statistics available on the number of people the scrap market employs, but a report from India's Central Pollution Control Board estimates about 3,000 shops currently operate in Mayapuri —there were about 500 when the junkyard began in 1975—and the market turns a profit of 6,000 crore rupees (about 870,000 USD).
Every day, vehicles are brought to Mayapuri's muddy lanes to be dismantled. Almost 90 percent of vehicles parts are turned to scrap, while the remaining ones may be refurbished. The process often starts at dawn before the shops open for the day. It takes about an hour and a half to manually flatten a truck to the ground.
[Read: The paiche has invaded a quarter of Bolivia's Amazon]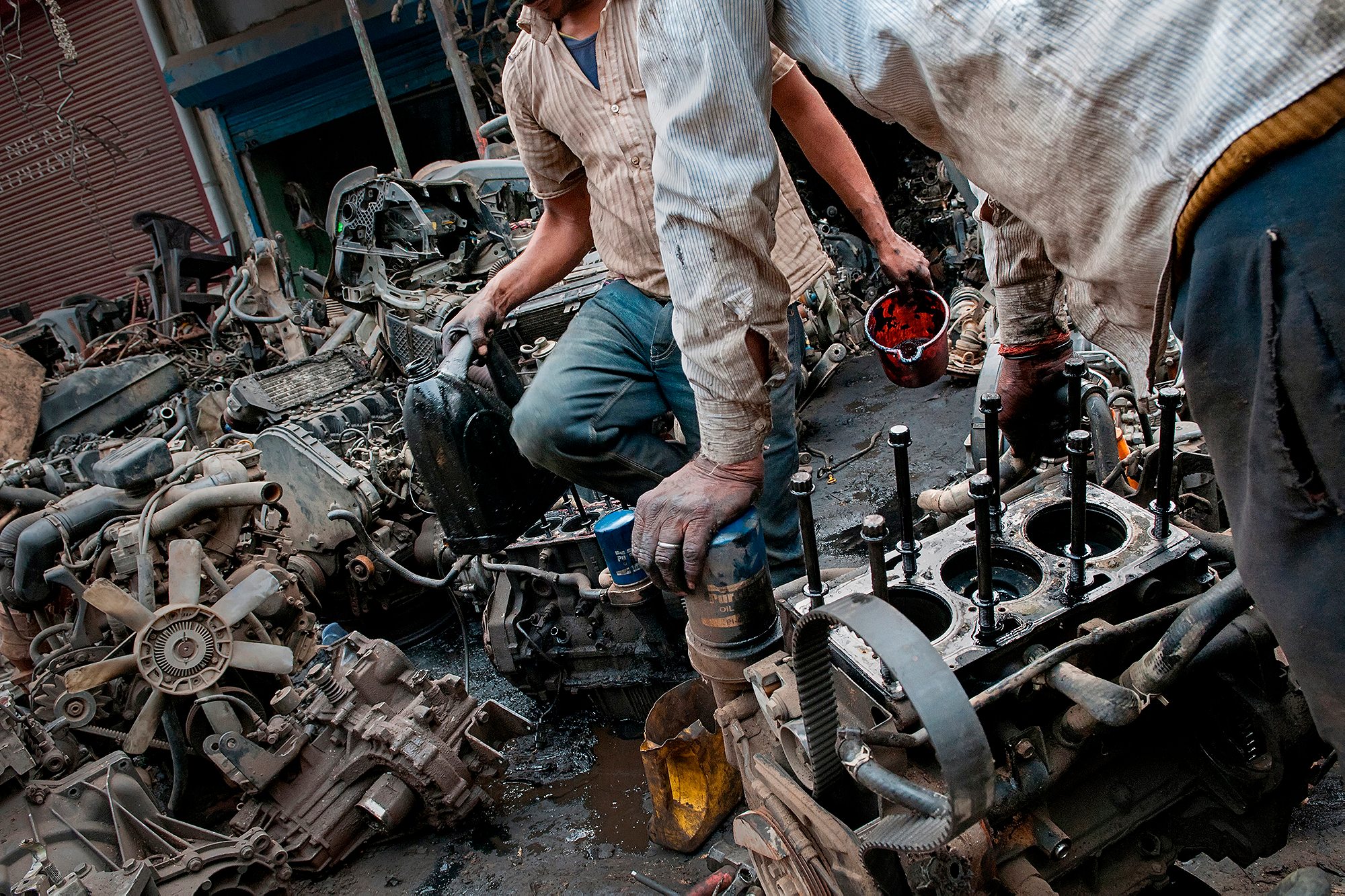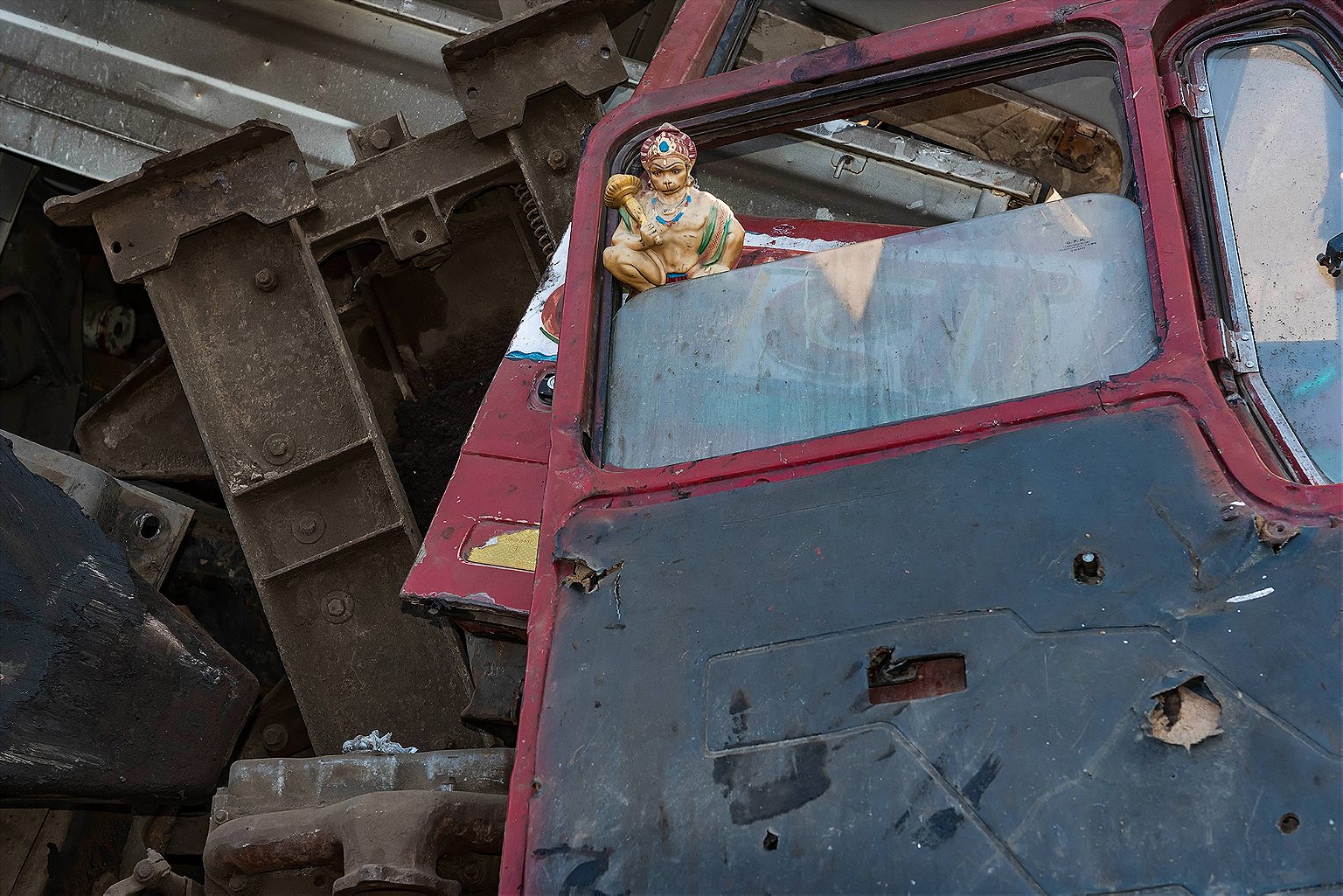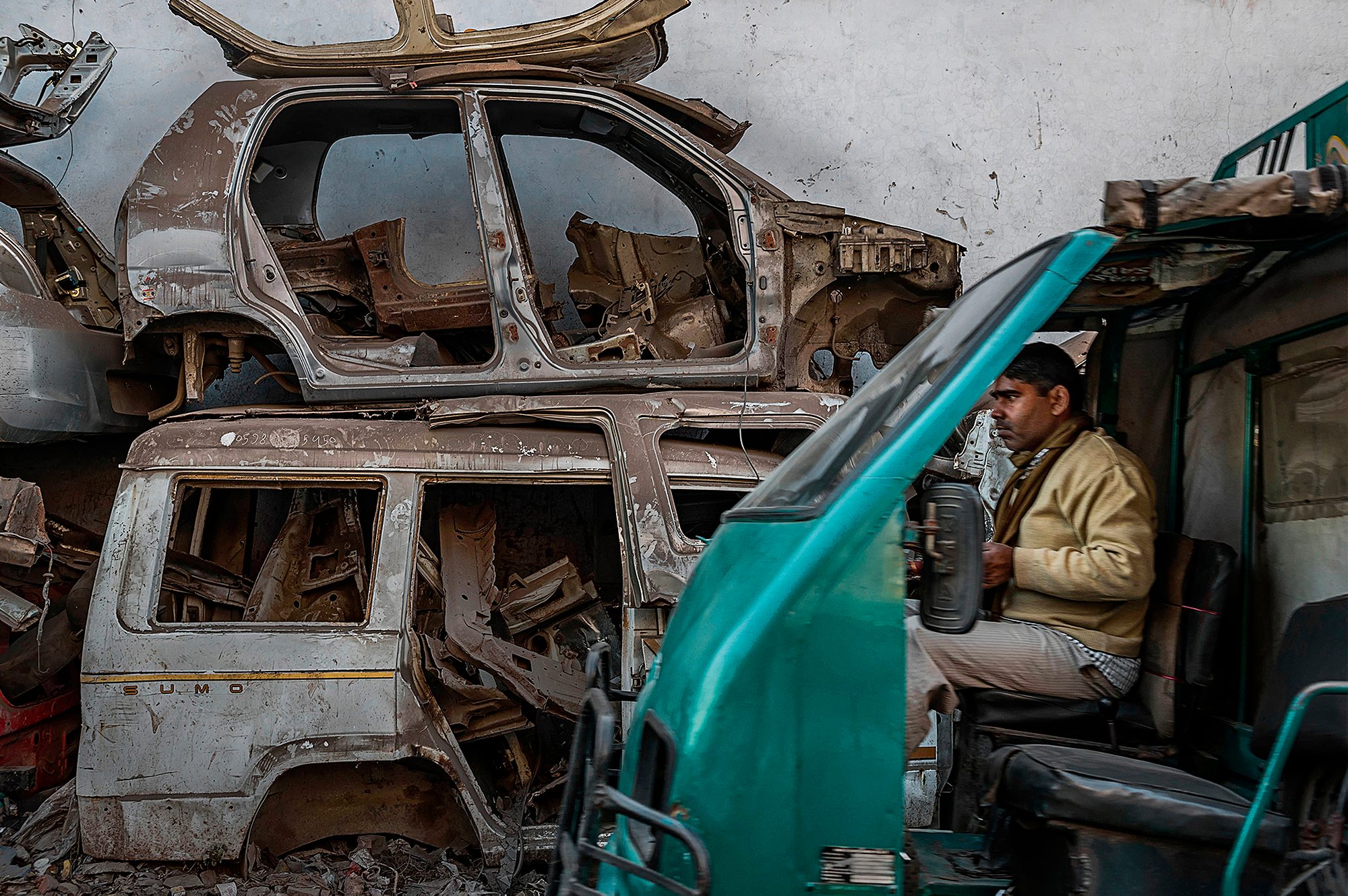 The reusable parts are purchased by shopkeepers and buyers who come from all over India, who then sell them in second-hand parts markets. Scrap like copper wires, plastics, and small metals are taken by scrap dealers.
Once the metal body of the vehicle gets compressed into bales, "the final remains are then transported to furnaces outside Delhi," Yadav said. "Mayapuri is like the funeral ground of vehicles, where its last rites are performed."
After the metal is fed into furnaces, it eventually finds a new life by being molded into rods and girders which are used as construction material.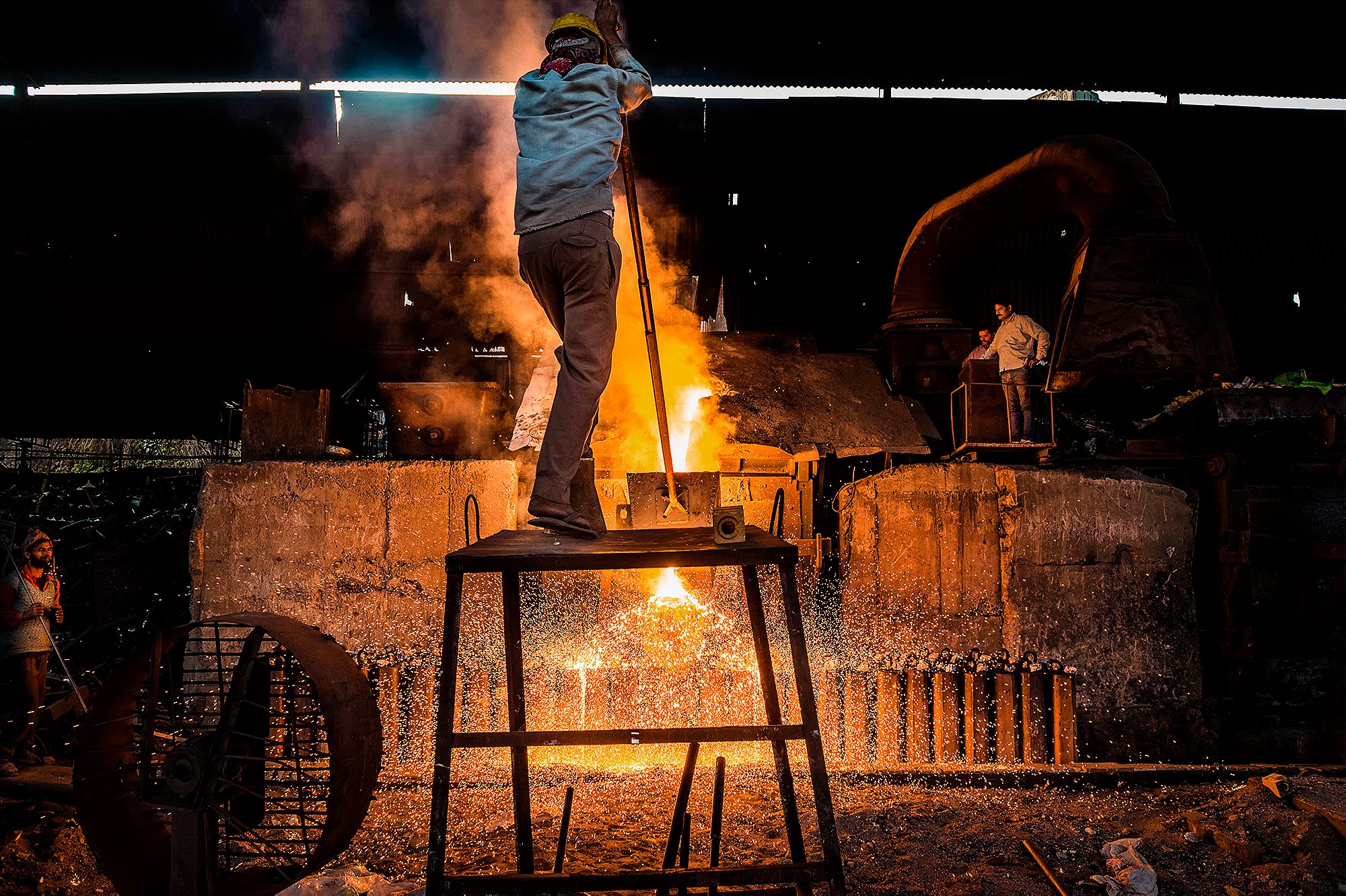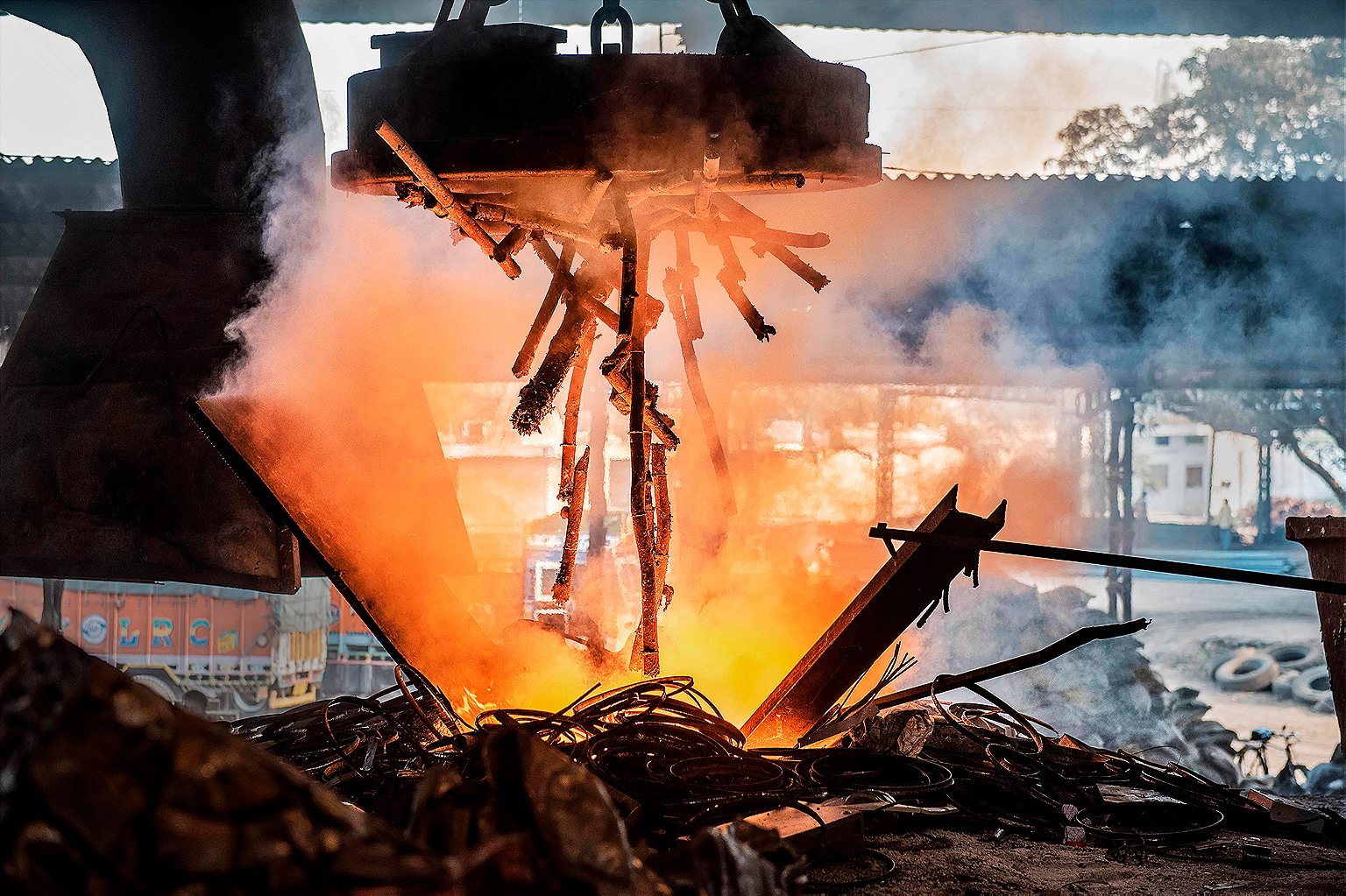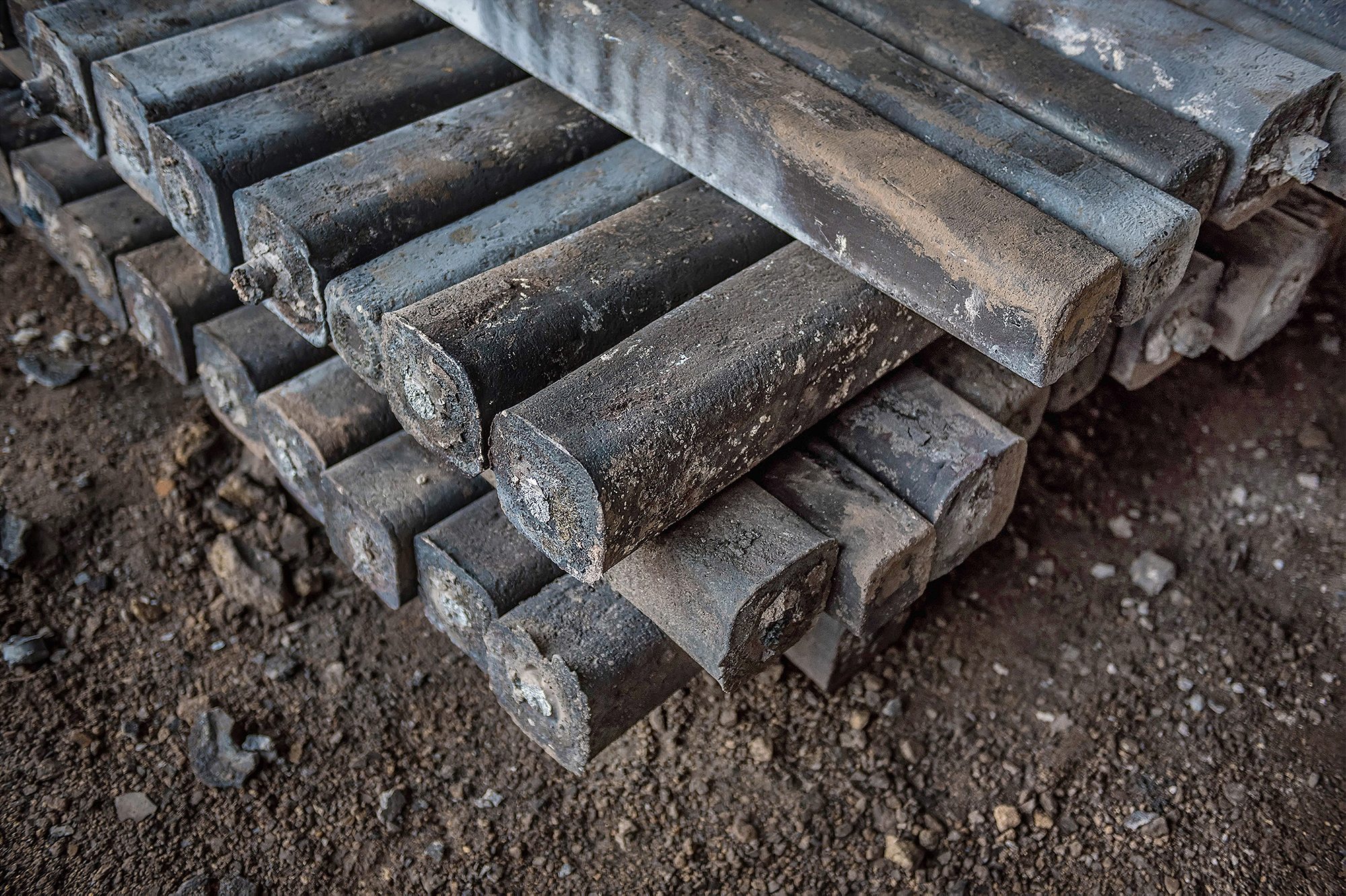 The junkyard has supported hundreds of lives for decades. But even as Mayapuri continues to run as an unorganized market that has helped rid tons of Delhi's vehicular waste, many shopkeepers fear that changing government policies and entry of bigger players into the market are making their business less sustainable.
"My son does not want to join my business," said one man who runs a scrap shop. "If the vehicles are taken away from roads in 15 years, who will come to us to buy second-hand parts?"