Hangover cures of the world, No. 341: Fermented black carrot juice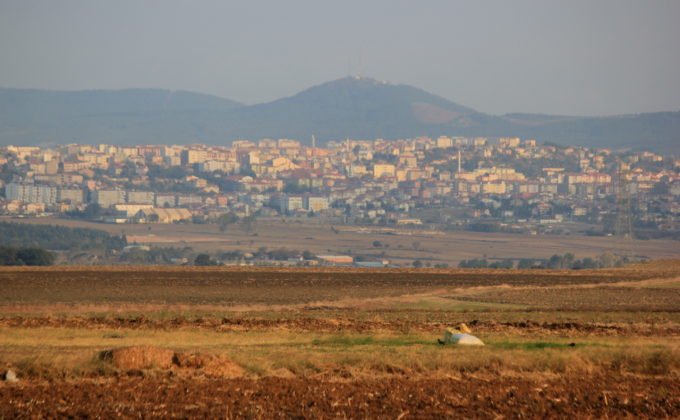 Hangover cures of the world, No. 341: Fermented black carrot juice
Raki in Turkey
Is it the raki speaking to my brain, or has this man just told me to chase it with black carrot juice?
"There's no such thing as black carrots," I slur. I'm in Keşan, an unremarkable Turkish town in the northern province of Erdine. It's here I'm introduced to the traditional combination of 45 percent raki followed by şalgam—a juice simultaneously sweet and savory, and, indeed, made from black carrots.
Carrying two litres of raki purchased at duty free, I've just cycled here from the Greek-Turkish border. The road becomes more arid as the distance from the golden familiarity of the Greek coastline increases. Every few miles, a herd of cows saunters across the road halting the traffic. Drab tower blocks in various states of completion hug the tarmac, stray dogs loitering at their feet.
Gokan, an enthusiastic English teacher, lives in one of the tower blocks, which will be my home for the night. Many travelers have visited his modern apartment on the edge of the city. His sincerity and hospitality warm my cheeks, as do the raki and şalgam thrust into my hands upon my arrival.
Originating from the south, şalgam has existed in Turkey for centuries. Street vendors sell it from roadside corners during the sweltering summer months. Locals swear by its healing properties and ability to alleviate the most apocalyptic raki-induced hangover. Gokan especially believes in the latter.
"Try it, it's good", he encourages me as I stare dubiously at the glasses. The raki, reeking of aniseed and alcohol, reminds me of cheap Sambuca shots and sticky floors. Mixed with water, it becomes a misty white color, and slightly more palatable. After one glass, it tastes nostalgically of aniseed balls. After three, I forget what I'm drinking. All the while, the şalgam quietly works its magic, washing the sting of alcohol in my mouth with an overwhelming wave of sugar and salt. Sipping on each glass one by one, we discuss the Turkish economy, political situation, and religion long into the cool night.
The strong sun wakes me up the next morning. Gasping for water, I see a purple bottle of şalgam on the table. My stomach turns, appalled by the thought of drinking more fermented black carrot juice. Beside it, a note: It helps, I promise. Cycling out of Keşan that same day, I need all the help I could get.
I encounter raki and şalgam regularly as I cycle East across Turkey. A few weeks pass and I'm in a hotel carved between the moonscape rock formations in Goreme, the heart of Cappadocia. Aladdin carpets hang behind two young guitarists who play candied tones of Türkü, traditional Turkish folk music. Sitting around a table adorned with black olives, succulent melon, and cheese, friends enthusiastically record the performance on their iPhones.
"Serefeeee", a man interrupts the song, raising his white liquid. Glasses of raki chink and sound dully on the table. No sooner are they placed, hands reach for the second glass of şalgam. I smile purple, my teeth stained by the magical juice.