We Should All Be So Lucky as to Have Beautiful and Boring Memories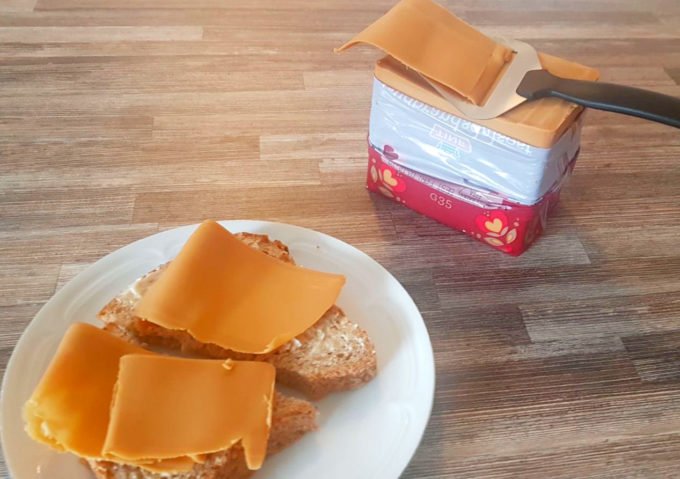 We Should All Be So Lucky as to Have Beautiful and Boring Memories
Brunost in Norway
The house I grew up in was sold the year after I left home, and I never saw it again. It's in the Trøndelag region of Norway in a village called Å—a single letter word meaning "still river," named for a stream where the water sometimes runs so slowly you can see your reflection. It's a beautiful place that was also very boring.
Every Norwegian breakfast table has two kinds of cheese: white and brown. The white is a mellow gouda, and the brown is a very different animal. Brunost—literally "brown cheese"—is made from whey, is caramel-like in flavor, with a texture that resembles fudge, but with a cheesy tang. Brunost is one of the most Norwegian things you'll find: it's ubiquitous and distinctive, and also plain and quotidian, just like the brown paper wrapped around school lunches.
As a teenager, living in that house in the village with the curious name, I'd often have Brunost for breakfast. I'd carve off a slice of bread, homemade by my mother, on the chopping board that you pulled out of the kitchen unit like a drawer. Salty butter came next, and then the special Norwegian cheese cutter, the only way to get nice slices off the sticky Brunost. I'd take my open-faced sandwich and go sit on top of the stocky dining room table that my father had made, resting my feet on the bench while looking out the window and eating in silence. It was always so quiet in that village, a beautiful place where nothing ever happened.
I live in London now, a place where everything happens all the time, and I haven't been back inside that house in 16 years. But I can still walk through it in my mind, perfectly recalling the smallest details: the feel of the front door handle in my hand, the texture of the hallway linoleum, and which kitchen cupboard had my mother's shopping list tacked on the inside.
Tine, Norway's national dairy, makes 11 kinds of brown cheese these days, but anyone who knows anything will tell you there are really only three. The light and mild Fløtemysost is full of cream, the medium-flavored Gudbrandsdalsost is the original and most common, and the dark and rich Geitost is my favorite. It's sharp and pungent, made purely out of goat's milk. This was the one I'd put on those slices of bread early in the morning, all those years ago, and eat while looking out the window onto the snow-covered landscape. I can still remember the grain of the wooden table, the curve of the plate, and the salty tang of the caramel cheese. The memory is boring and beautiful, and it's so close to the surface that I can taste it.