In Colombia's Golden Gate, dance (and eat) all night, then take a healing swim in a volcano. Just don't give papaya.

Make the city your base. Barranquilla, on Colombia's Caribbean coast, is a busy industrial city. It's a less obvious destination for visitors compared to picturesque Cartagena to the south and Santa Marta—close to Tayrona National Park—to the north. But accommodation and flights are much cheaper, and Barranquilla is only a couple of hours away from its more famous neighbors. I always make it my headquarters when I spend time in the region. I'm a born-and-bred quillero with hometown pride. Barranquilla is nicknamed Colombia's Golden Gate, because as an important port city it was the gateway for progress in Colombia: aviation, telephones, radio, trains, and fútbol all came to Barranquilla first.

Come for the carnival. In 2003, UNESCO declared Barranquilla's carnival—Colombia's largest—a masterpiece of humanity's oral and intangible heritage. For four days, offices and businesses shut down and the streets fill with traditional costumes, parades, and general revelry. It's the only time of year that Barranquilla swells with both domestic and international tourists (240,000 showed up for carnival in February 2016) and hotels and flights become really expensive. Plan ahead.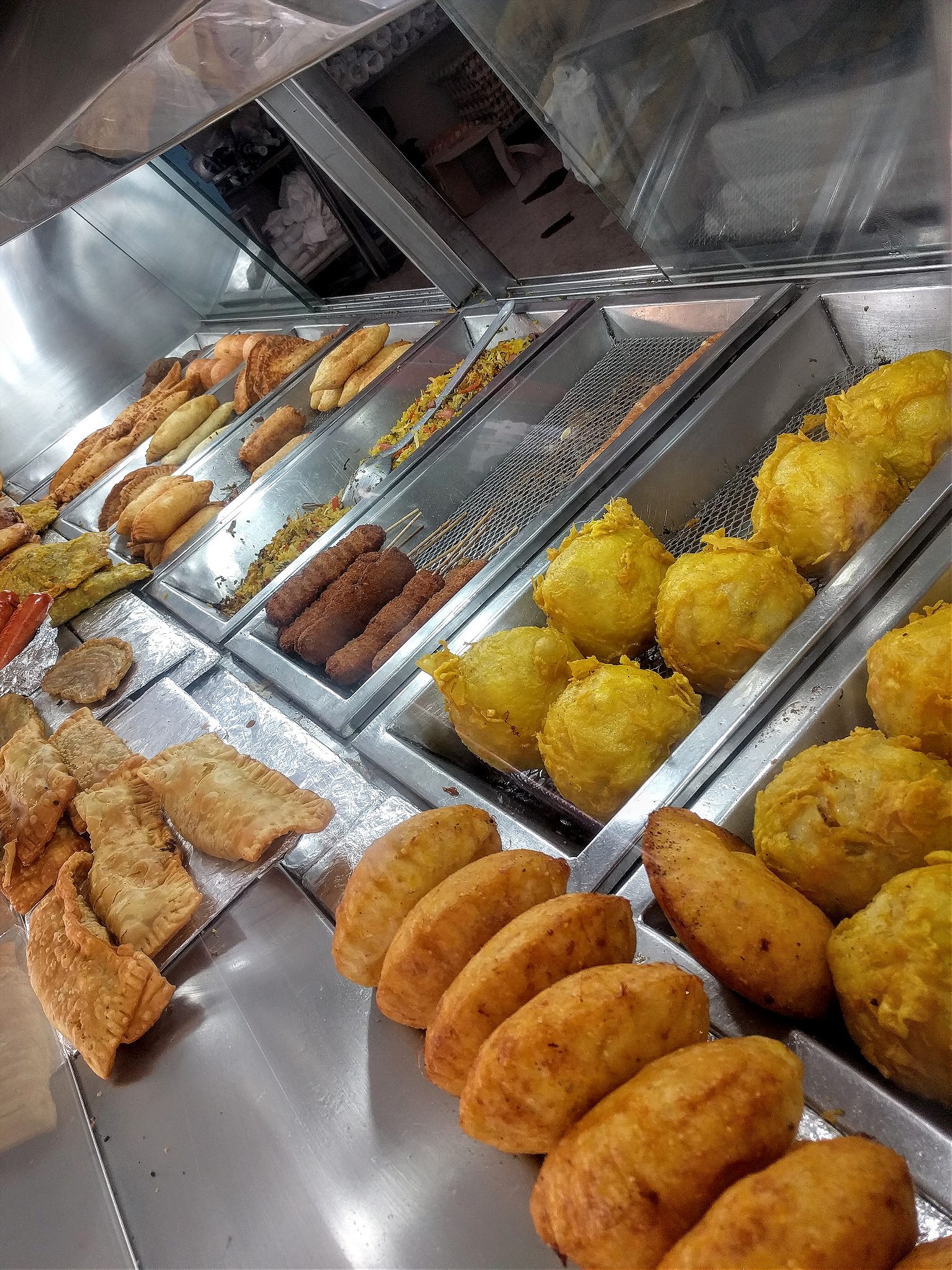 Get breakfast at a frutería. These café-like joints bring you the strange culinary bedfellows of rich, fried food and healthy, fresh fruit juice. Choose from empanadas (dough stuffed with ground beef, chicken, or cheese), carimañolas (torpedo-shaped yucca dough, stuffed meat or cheese), arepas de huevo (corn dough stuffed with fried egg), or papas rellenas (fried balls of mashed potatoes filled with ground beef). Don't forget the suero costeño, a cream cheese dip. To drink, choose from orange, corozo, tangerine, lemon, lulo, passion fruit, pineapple, tamarind, blackberry, watermelon, carrot, and sapodilla juice. Fruterías are all over the place, but my favorites are Los Compadres (a few blocks north of Romelio Martínez stadium) and Los Primos, in Delicias quarter.

Double up on fish. Barranquilla is lucky enough to have access to the Atlantic Ocean and the Magdalena river, which means you're spoiled for choice if you happen to like fish. Head to Las Flores, a quarter along the river with restaurants offering fresh catch from both bodies of water. (Try the great but reasonably-priced El Rincón del Proveedor.) From the sea, go for fried mojarra, coconut rice, and patacón (fried plantain slices). From the river, try bocachico, a fish stuffed with sautéed tomatoes, onions, sweet pepper, and garlic, wrapped in leaves from the bijao tree, and grilled.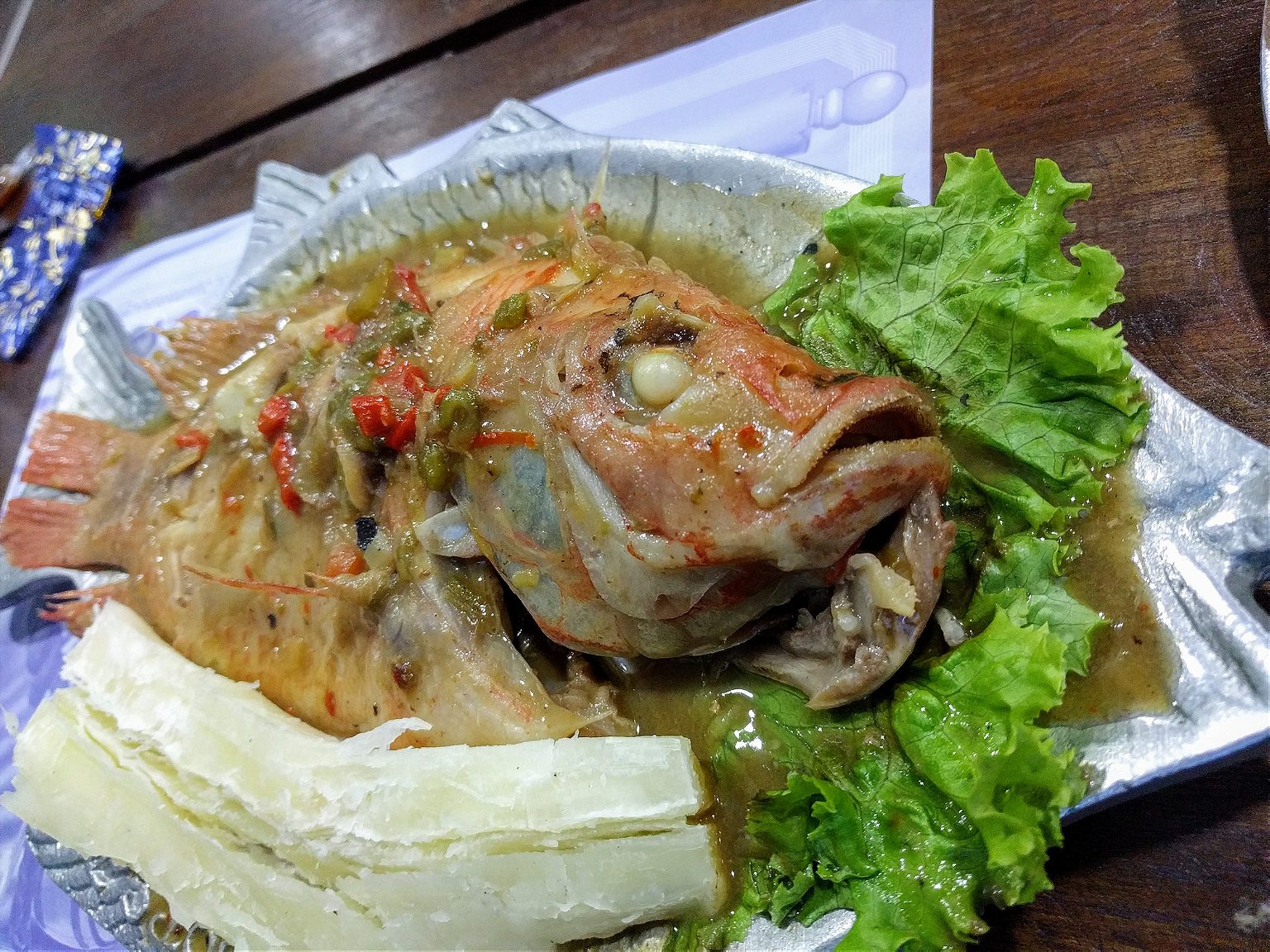 Know your taxes. Colombia's tourist offices encourage businesses to offer the same prices for locals and tourists, because they know that a pissed-off tourist is unlikely to return. But not everybody plays by the rules, and some places might try to charge foreigners more. To avoid common scams, always remember that taxes are the same around the country, and that all prices quoted should already include the tax. When in doubt, ask for prices before you order. Also, you will need cash for tiendas, kiosks, and cabs, but can use cards in supermarkets and restaurants. Just make sure they run your card through the reader in front of you. Consider yourself warned.

Find Gabo. In the 1940s, decades before he was awarded the Nobel Prize for Literature, Gabriel García Márquez was a member of the Barranquilla Group: a union of writers, journalists, and philosophers who met to discuss the arts, life, and to mamar gallo—literally "suck the cock"—here, it means taking the piss out of somebody or kidding around. (A fictionalized version of the group's core members appear as the four friends of Macondo in Garcia Márquez's One Hundred Years of Solitude.) In the 1950s, the group moved their meetings to a restaurant-bar called La Cueva, which is still around. La Cueva still plays a big role in in the city's literature and arts scene, with live performances and readings. Also, the Museo del Caribe has a section dedicated to Gabo (Garcia Marquez).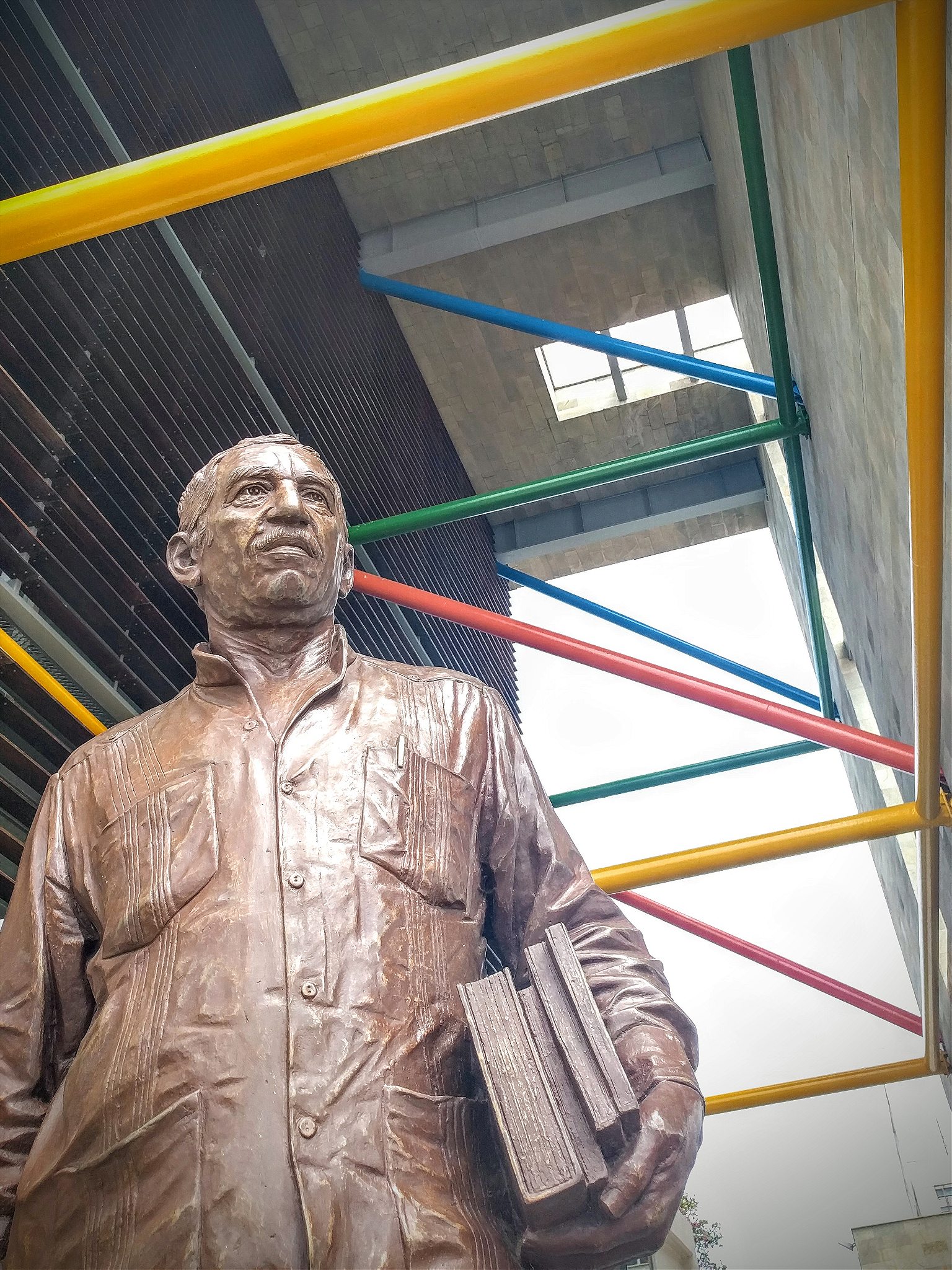 Stay in when it rains. As Barranquilla grew, the city either forgot to build a storm-sewer network, or decided it was an unnecessary frill. So, when it pours, water flows through the streets, sometimes powerfully enough to drag people and cars along. The city grinds to a halt. (When I was a little kid, I used to pray for rain because I knew they'd close the schools.) Lately, city administrations have been working on the problem, and now some larger avenues and newer neighborhoods are being fitted with storm drains. If you do get caught in the rain, get to the nearest tienda, get a snack, and wait. In the meantime, watch the enterprising men who build makeshift wooden bridges that pedestrians—in exchange for 500 pesos (20 cents)—can use to cross the street without getting their shoes soaked.

Don't give papaya. If you whip out your iPhone 7 in a shady-looking street, you are giving papaya. If you flash your designer watch, you are giving papaya. If you're not watching your belongings in a public place, you are giving papaya. Don't give papaya. Keep your stuff.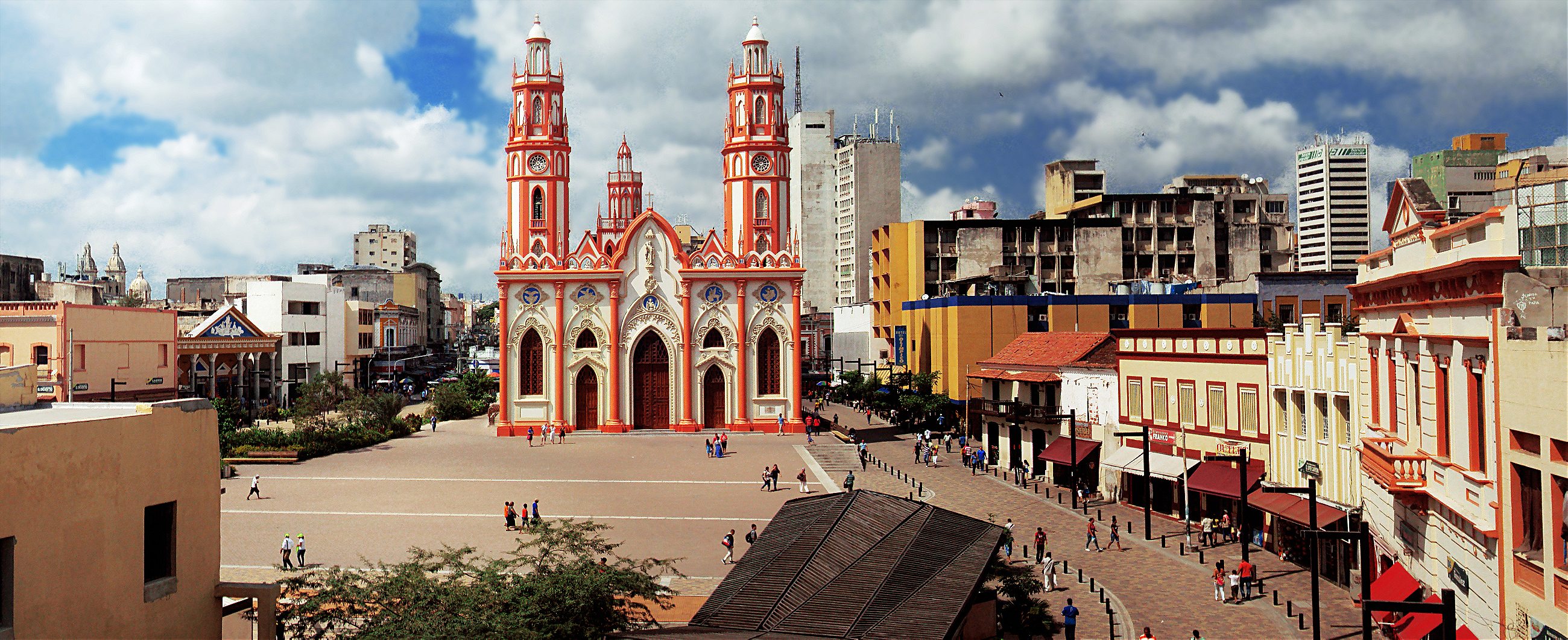 Look out for Old Parr. This Scotch whisky blend first made its way to Colombia's north coast as contraband from Venezuela back in the 1960s, but now it's the coastal region's favorite alcoholic beverage, although nobody really knows why. (Apparently, costeños—as Colombia's coastal residents are called—make up about 20 percent of the country's population but account for 40 percent of its Old Parr consumption.) We drink it with or without ice, but prefer it in shots. (According to legend, the warmer the weather, the less potent the drink, because you sweat out the alcohol while you drink it.)

Don't knock the fast food. Barranquilla's fast food vendors—both brick-and-mortars and carts—have become big players in the city's food scene, offering bold twists on the hot dog. Choose a sausage (regular, American, Swiss), sauces (ketchup, mayonnaise, tartar, pineapple), cheese (costeño, American, cheddar), and extras (bacon, pickles). Try pincho desgranado: a plate of grilled beef, chicken, chorizo, butifarra (a special local sausage, like chorizo but better), bollo limpio (a corn bun), papitas para perro (the small, crispy potato sticks we put on everything), shredded costeño cheese, and lettuce. Like fruterías, fast food places are everywhere, but you can't go wrong with Dónde está Javier? (Next to the gas station at 51B Street.)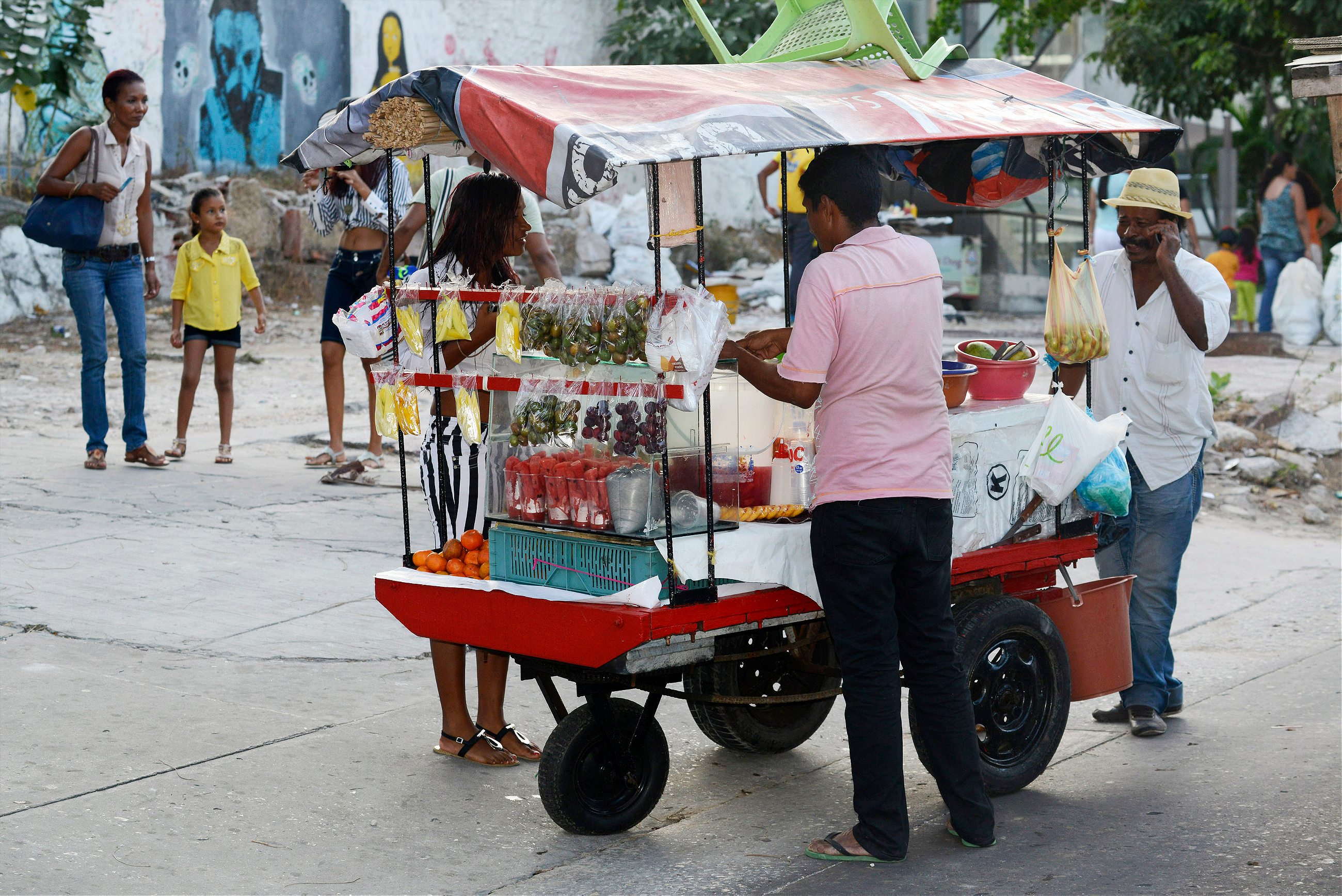 Eat everything soup. Sancocho is the Latin American word for soup made out of, well, lots of stuff. Barranquilla's traditional version is called sancocho é guandú and includes yucca, ñame (yam), sweet yellow plantains, salty meat and, of course, guandú (a kind of large lentil). It's said that this dish has been part of Barranquilla's cuisine for at least a century, and El Tremendo Guandú has been making it for at least 34 years, so that's a good place to try it.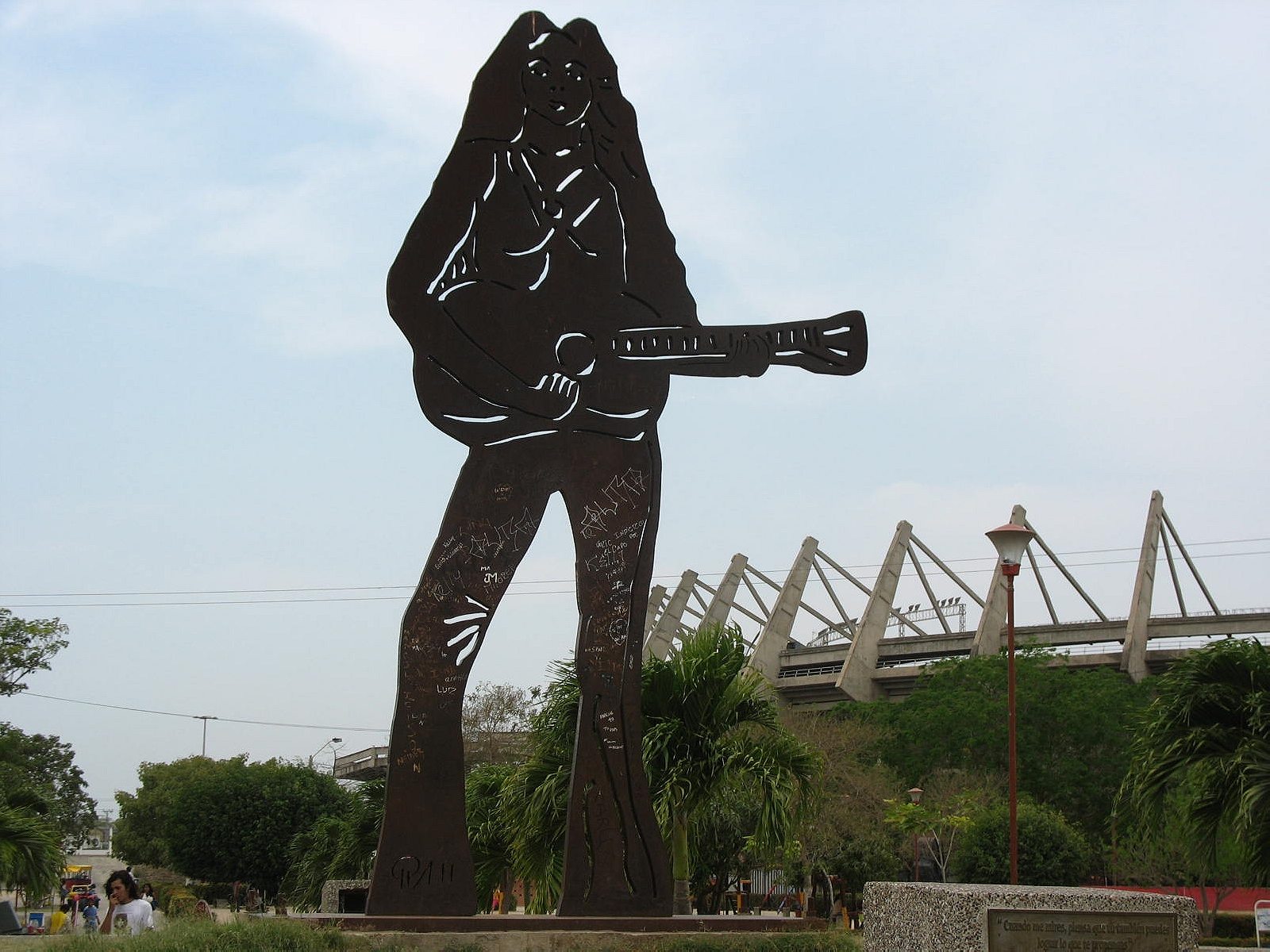 Go dancing… Vallenato is the quintessential music of the north coast, and cumbia is Barranquilla's more traditional dance—and old-school quilleros, like my father's generation and older, also insist that Barranquilla is Colombia's true salsa capital (never mind that Cali already snagged that title.) Quilleros dance all these styles and more. La Troja is the best salsa club in town and it's a 50-year-old institution, so it's a must-see. For the "cross-over" experience, head to Frogg Leggs. (In Colombia, "cross-over" means a mix of music, including salsa, merengue, vallenato, and electronic.) Be prepared to join in, and to dance very close—and if you're a novice, don't worry. Nobody is expecting you to move like Shakira—Barranquilla's most famous dance ambassador.

…then go eat. After a night of dancing and drinking, take the edge off your impending hangover with some late-night food. My all-time favorite is Mac Mondongo's signature dish: the fifty-fifty ("fitty-fitty" as costeños pronounce it). It's meant for at least two people, and includes a thin steak and boiled rice with chicken and vegetables. (Fun fact: Mac Mondongo used the McDonald's logo for many years, but when a McDonald's opened up in Barranquilla in 1997, they had to come up with a new one.)

Check your receipt for tips on tipping. Colombian regulations state that gratuity should be no more than 10 percent, and it's not mandatory. Most of the time the tip will already be included on your bill, but it's a good idea to check. Even if it's already on the bill, you have the right not to pay it if you didn't like the service.

Stay cool with raspao. There are no fixed stalls or stores selling raspao, the costeño version of a slushie. Raspao vendors roam the city with their carts. (Listen out for honks that don't sound like car-horn honks.) They sell cones with ice soaked in tamarind, lemon and 'cola' (more like cherry than cola) flavors. Try it with extra condensed cream. If you want an ice cream fix, head to Heladería Americana, founded in 1936, for their specialty, the Frozo Malt: a chocolate milkshake-ice cream creation with cherry sauce.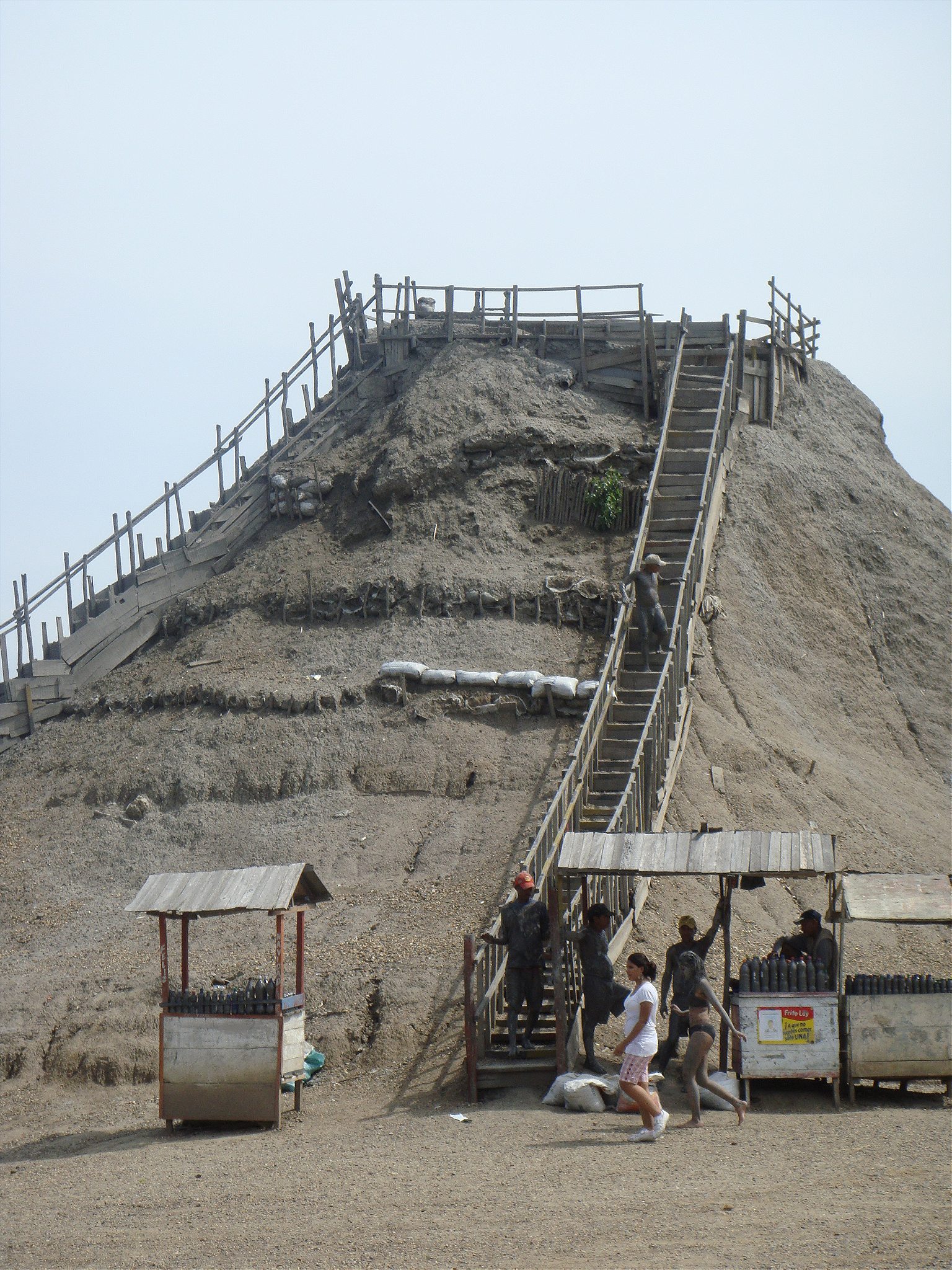 Bathe in a volcano. It's an hour's drive south to Volcán del Totumo, an extinct volcanic cone filled with mud that serves as a kind of swimming pool, complete with wooden stepladders for access. For 10,000 pesos (US$4) you can climb up to the mud-pool and swim for as long as you want. The mud is so thick you can easily float on the surface—plus, it's a natural exfoliating scrub. (Bring your swimsuit and lots of towels—but maybe not white ones.)

Don't bother renting a car. Not many people rent cars in Colombia, so the enterprise can be expensive, with prices starting at $50 per day for an 'economy' manual-transmission car. An average taxi ride will cost you between three and six dollars within city limits. (Settle the fare before hopping in.) There is also Uber. And if you're traveling outside the city, buses are comfortable and reasonable: the bus to Santa Marta, for example, costs just $10.
Top image: Luis Acosta/AFP/Getty Images