In the desert town of Coober Pedy, people live a subterranean life centered around opal, a valuable rainbow-colored gemstone.
While crossing the Simpson Desert in the center of Australia in 2015, our van got a flat tire. It looked like we were in the middle of nowhere, but we began to wander around and discovered an underground church. We walked down a red carpet into this surreal place that was devoid of people. Seven or eight candles were still burning. Everything was clean and organized. I immediately knew I wanted to stay here longer.
We walked around the streets for five days without finding a soul. We rambled for hours with our faces covered in dust and the dry heat burning our cheeks. I felt the loneliness and the immensity of the vast desert land.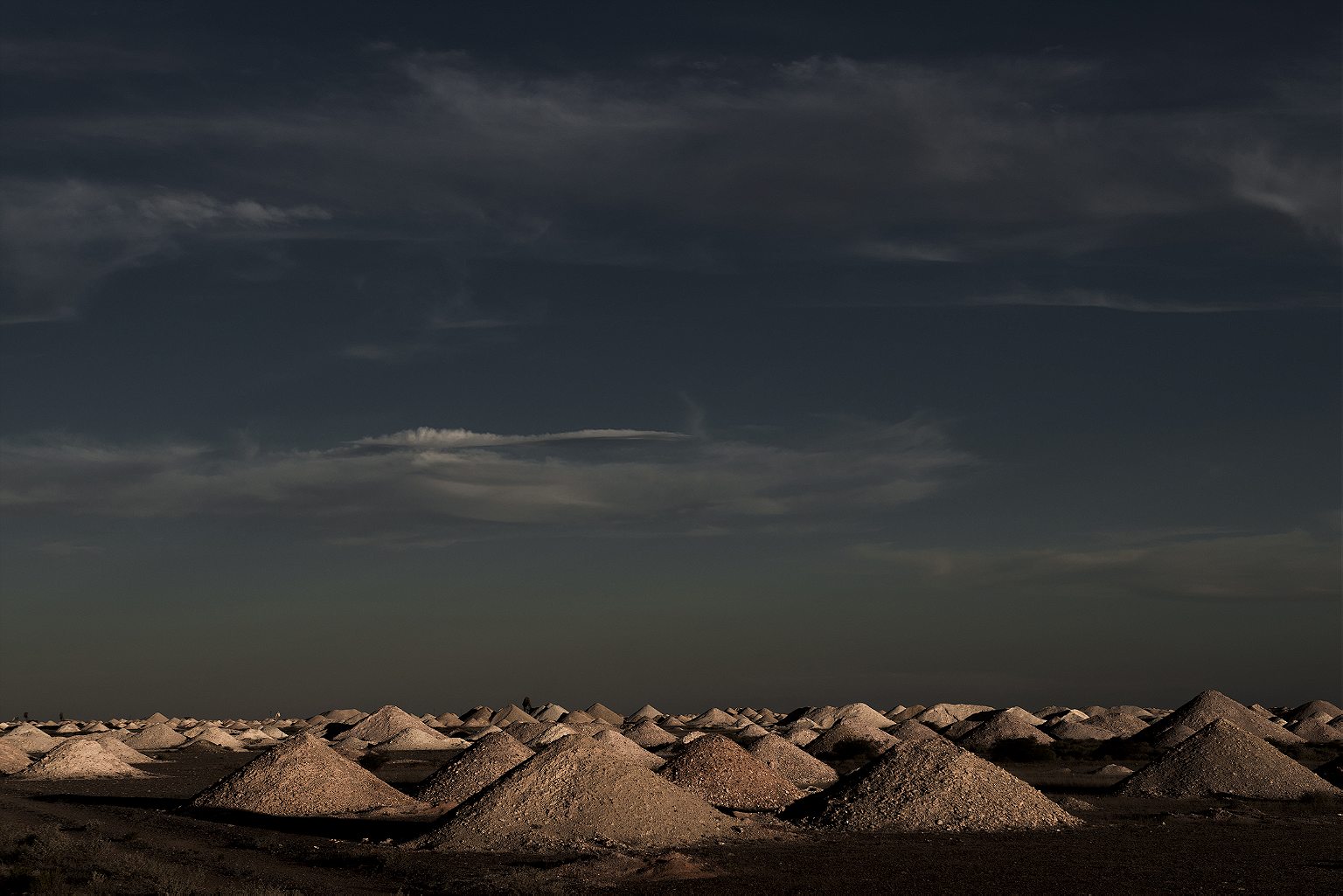 On the sixth day, we met Gabriele Gouellain, a German miner who has been living in Coober Pedy for more than six years. I also have a German background, so after a good conversation in my rusty German, we connected immediately. Gaby and her husband invited us to stay at their home for as long as we wanted.
Passing the front door, I realized that their home was a cave. The scorching heat from outside immediately turned into cool air. My eyes slowly adjusted to the darkness. In the morning when we woke up, our blanket was covered with dust and small pieces of soil that had fallen from the ceiling. I could feel the earth was alive and wanted to tell its story.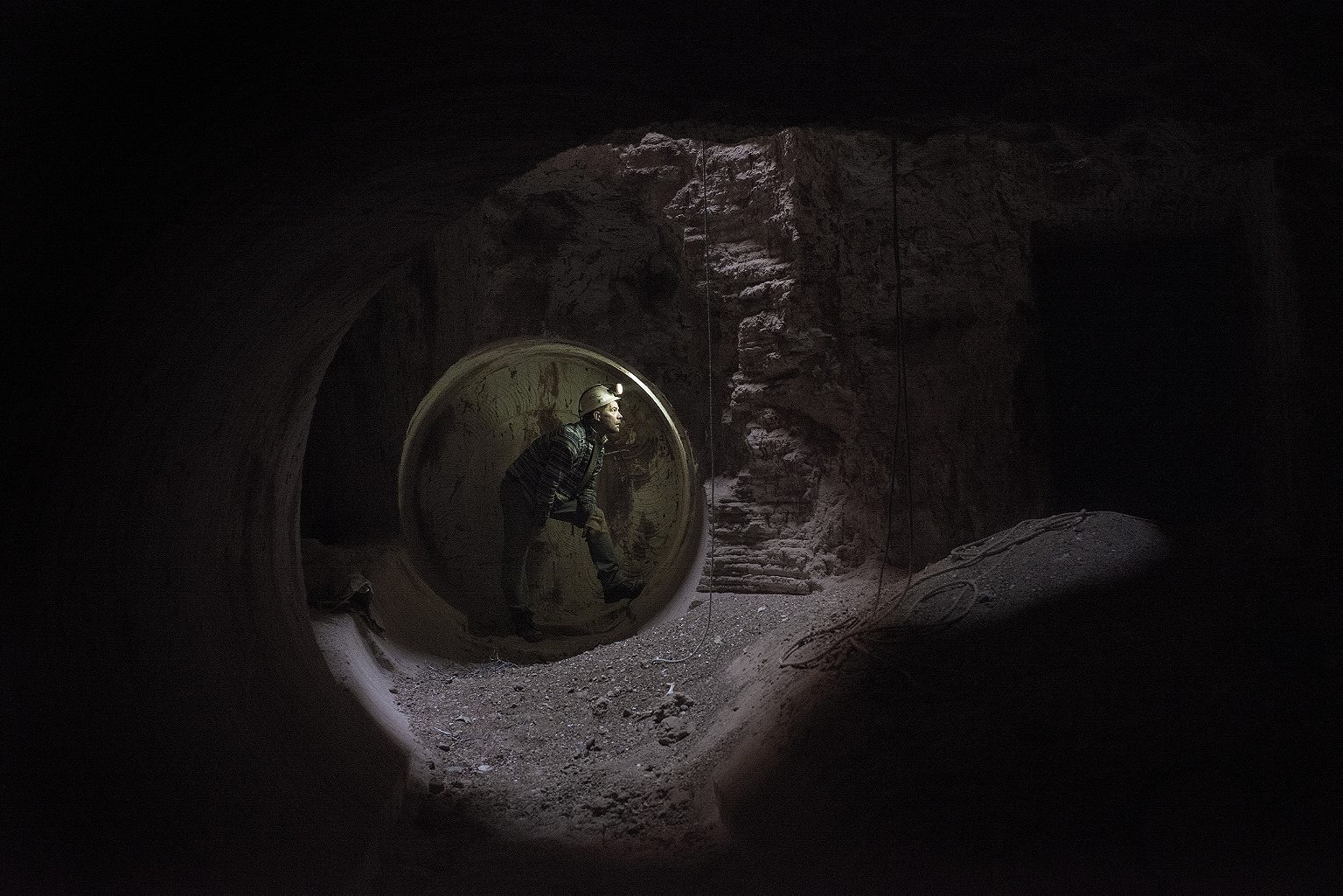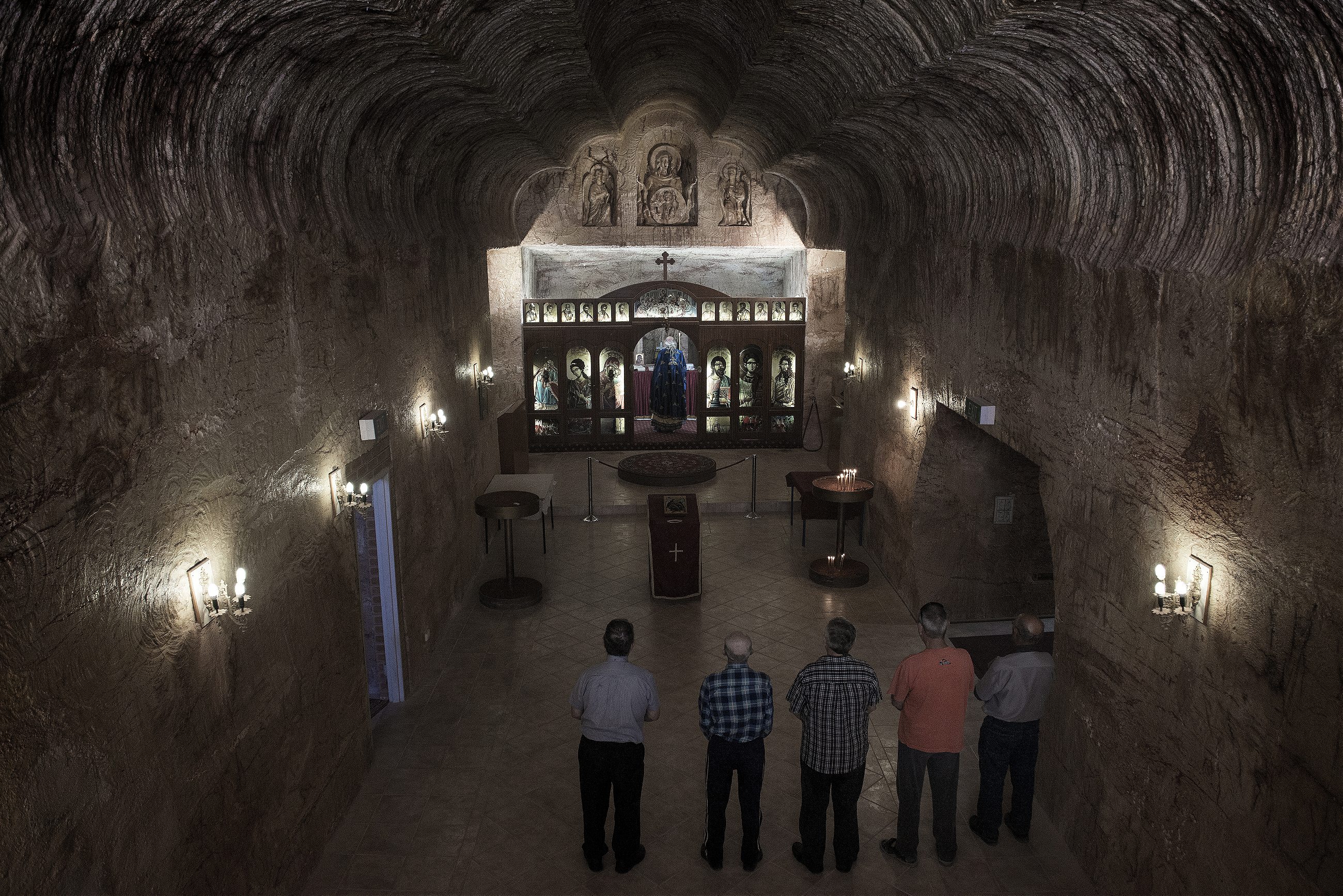 Coober Pedy, a derivative of Kupa-Piti, an aboriginal name that means "white man hole," is a town located in the middle of the Australian outback, 500 miles away from the nearest city. Here, 1,695 people live a subterranean life centered around opal, a valuable rainbow-colored gemstone.
Coober Pedy breaks all the social and political structures of a conventional town. For a moment, it deceives you. Though it may seem like nothing but a ghost town, in reality it's a subterranean culture that is as mysteriously dark as it is bright and beautiful.
Gaby's husband Jürgen was the first to take us down the mine. We went 50 feet underground sitting on an electric winch. The 45 second journey down seemed like an eternity. Little stones fell off while I was going down the shaft and, because the generator was supplying the power for the winch, the mine was completely dark below us.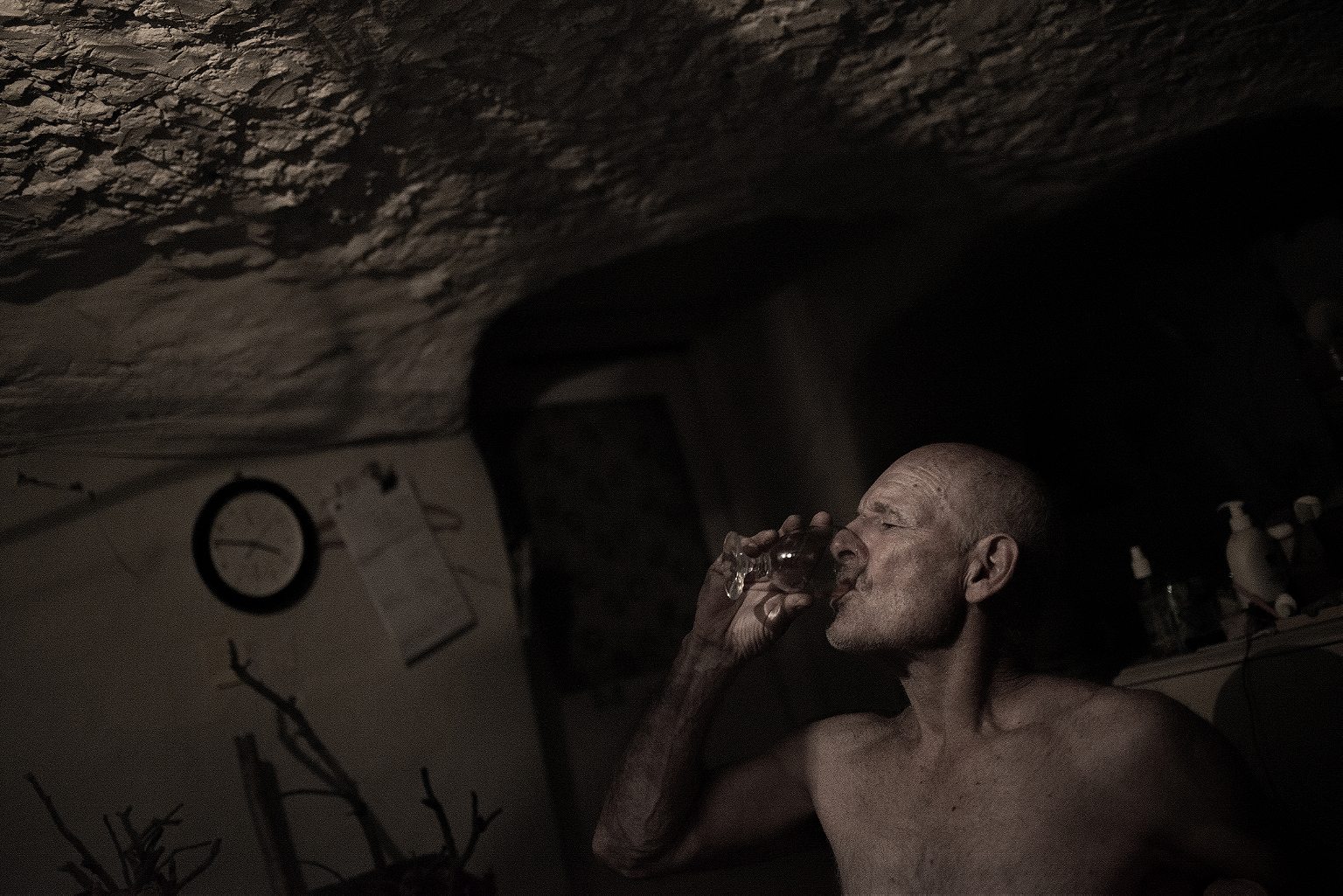 With more than 70 opal fields, Coober Pedy is the largest opal mining area in the world. It is also home to 45 different nationalities of immigrants and veterans of World War II who have escaped their past lives to take refuge in these underground houses they call dugouts.
Opal has brought both miners and their families to Coober Pedy for 100 years, which means nearly five generations have lived here. In the early years, the opal was abundant and there were thousands of miners. Men went down the mines while the women would cut and clean the opal.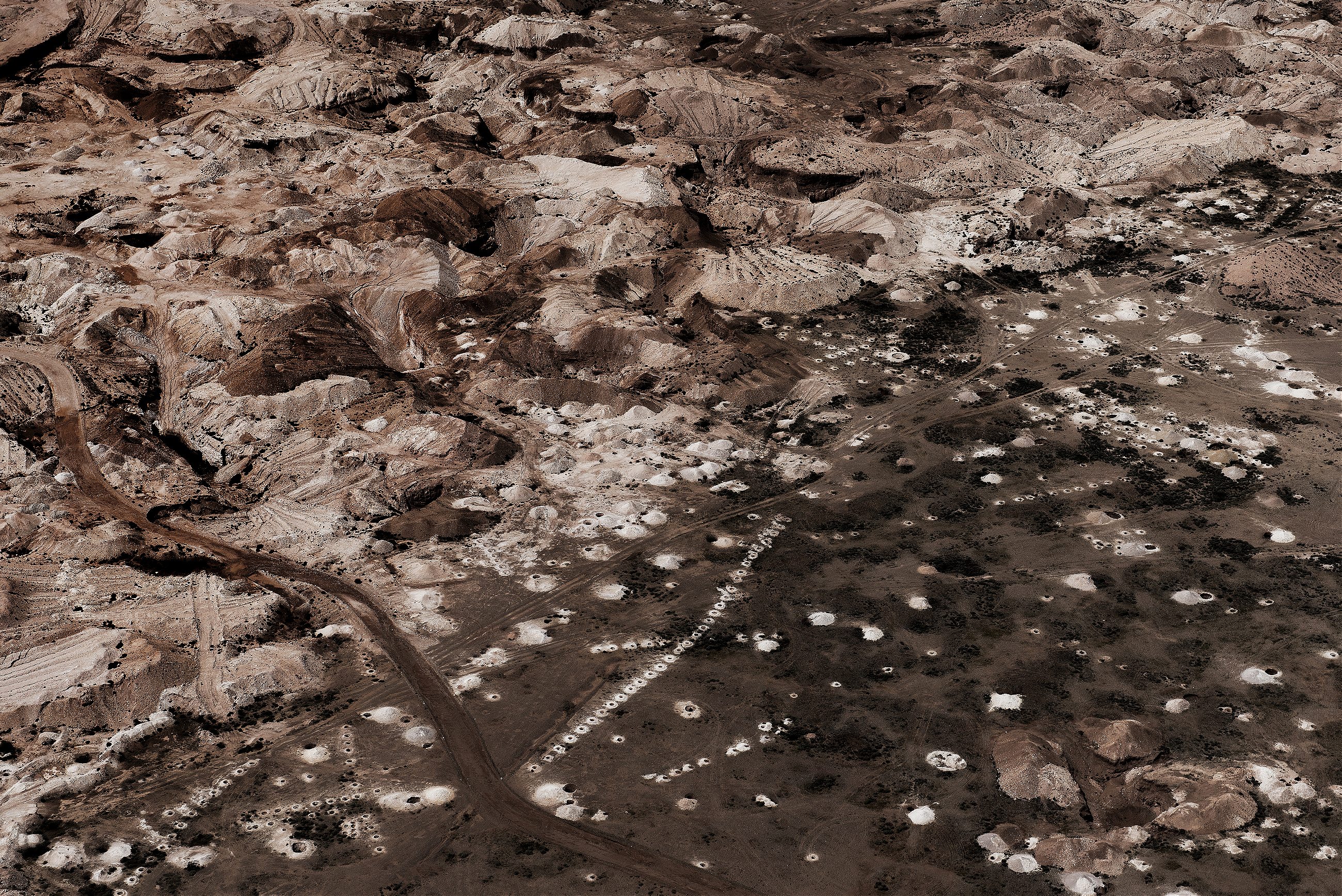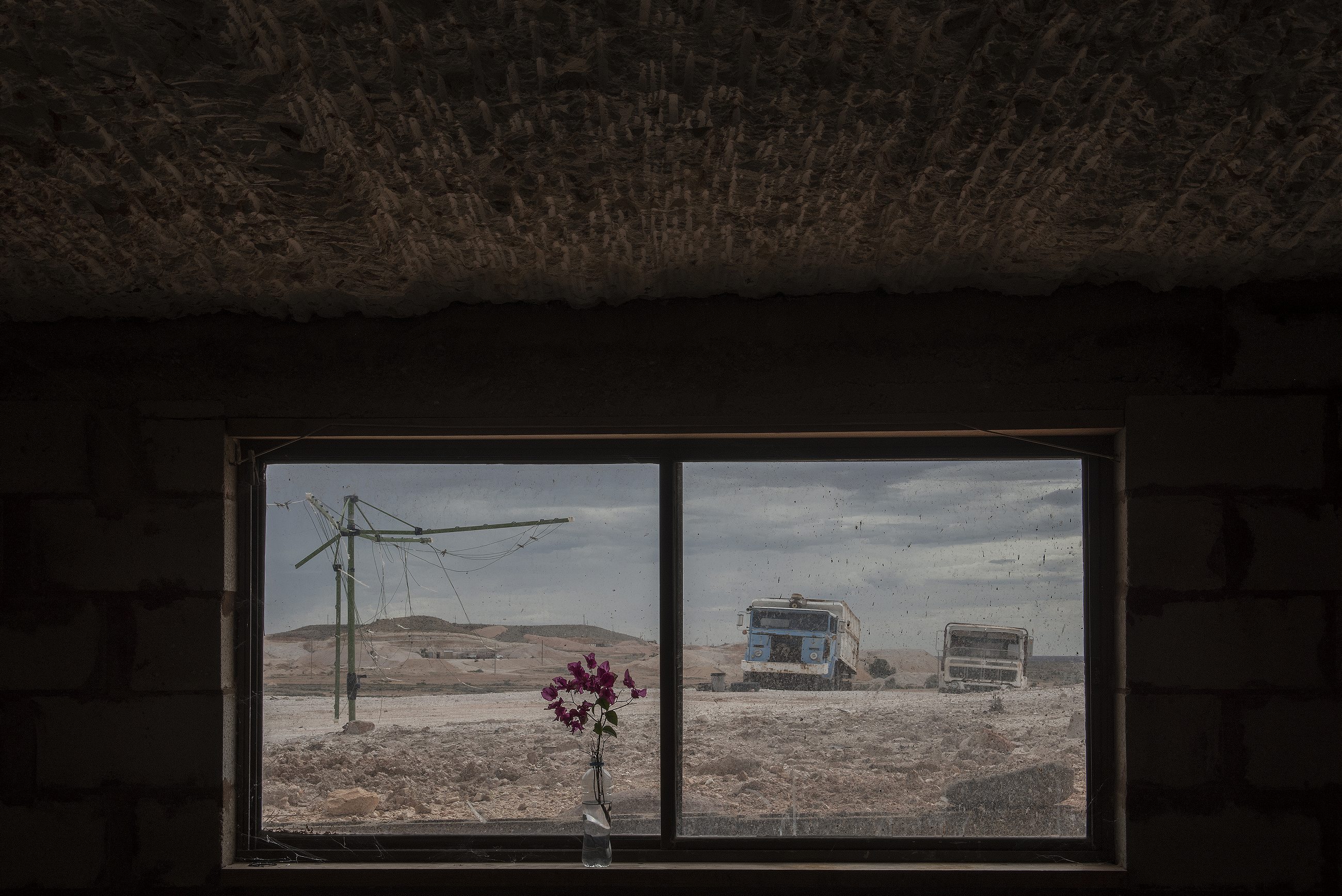 Though the eminent dangers and unstable lifestyle of mining has deterred young people from making a living in Coober Pedy, opal remains one of the most valuable gemstones in the world, ensuring the community's survival.
"I came to Coober Pedy with 20 dollars and I found 20 million dollars," says Jimmy Mougris, whose father and grandfather were also opal miners. Mougris doesn't go mining anymore, but he still lives in Coober Pedy. He has a fine collection of opal stones that he sells to different buyers around the world. He has no plans to leave his adopted city.