Eat, drink, travel (and play pool) wisely in Nicaragua's second city.
Pick a side: León or Granada. Founded in 1524 by Spanish conquistador Francisco Hernández de Córdoba, León and Granada are two of the oldest colonial cities in the Americas. Both are blessed with beautiful architecture. For years, they alternated as Nicaragua's capital (until Managua snagged that honor as a compromise in 1852) and the two cities retain a fierce rivalry. Granada has considerable wealth, lots of North American expats, and the occasional chain restaurant. León, Nicaragua's second-largest city, has students, artists, poets, campesinos, and a palpable distaste for multinational companies.
Learn these words: Sin azúcar. "Without sugar" is one of the most important phrases I learned in León. I came to the city to work on a documentary film project, but in the weeks after that I spent a lot of time in cafés researching and writing articles—and ordering a lot of frozen fruit smoothies. By default, many places will shovel bucket-loads of sugar into their batidos, saturating the otherwise delicious drink with sickly sweetness.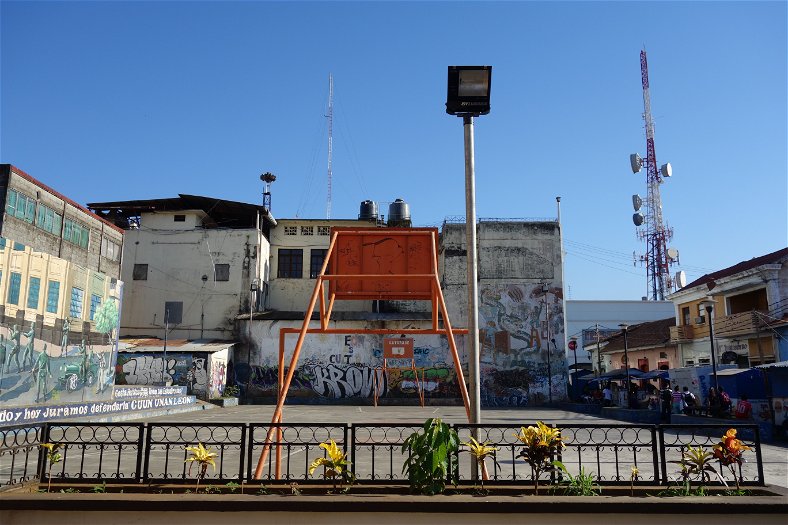 Read history on the streets. The bullet holes and colorful murals on León's streets are relics of the revolution, when radical poets, students, and farmers overthrew the US-backed Somoza dynasty in 1979. The roots of the rebellion run deep in León: it was there in 1956 that a local poet shot dead the first of three Somoza dictators at a party. Students from León and Managua formed the Sandinista National Liberation Front (FSLN), and León was the first city to be liberated when the Sandinistas eventually wrested power back from the Somozas in 1979. Although current FSLN President Daniel Ortega has himself been accused of corruption, the people of León are proud of their revolutionary past and still identify strongly with the Sandinista Party and its early achievements.
Go with the classic. There are only two beers worth drinking in Nicaragua: Toña and Victoria Clásica. Toña is more popular with travelers and has a larger market share, but Victoria is slightly stronger and a little bit cheaper, which makes it the cerveza of choice for the average Nica.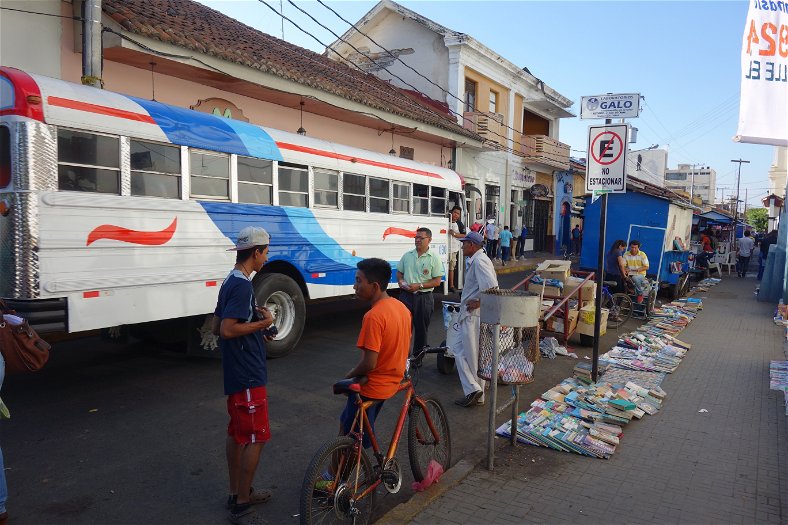 Don't be a chicken. Although there are shuttles that ferry travelers directly from hostels to the larger Nicaraguan cities, or air-conditioned buses that connect León to Costa Rica, El Salvador, Honduras and Guatemala, the most interesting and exciting way to travel is by chicken bus. These souped-up, retired American school buses—complete with chrome fittings, Las Vegas paint jobs and doting messages to Jesucristo—transport farmers, school children, and traders around the country at break-neck speeds. Named after trucks loaded with chickens because of how crowded they get (or because sometimes people bring chickens along) the buses can be bewildering at first. Get on, find a seat wherever you can and wait for the ayudante (helper) to come over and ask for a fare. Then all you need to do is sit tight, take in the scenery, and listen for your stop. "LEÓN-LEÓN-LEÓN-LEÓN."
Dine behind the cathedral. Sporting huge barbecue grills and plastic tables with chequered tablecloths, the stalls set up behind the Santa María de León Cathedral serve up plates of grilled meat, yucca fritters and cheese pancakes long into the night and next morning. A selection of four or five vegetable snacks with rice and salad costs around 25 córdobas ($1), and a portion of grilled chicken on the bone or pork cutlets will set you back 75 córdobas ($3). The restaurants in town are more expensive, but rarely serve tastier food than what's on offer here. If you must try something else, head to Tacos La Salle, a small taco stand next to Colegio La Salle that serves delicious hard-shelled tacos.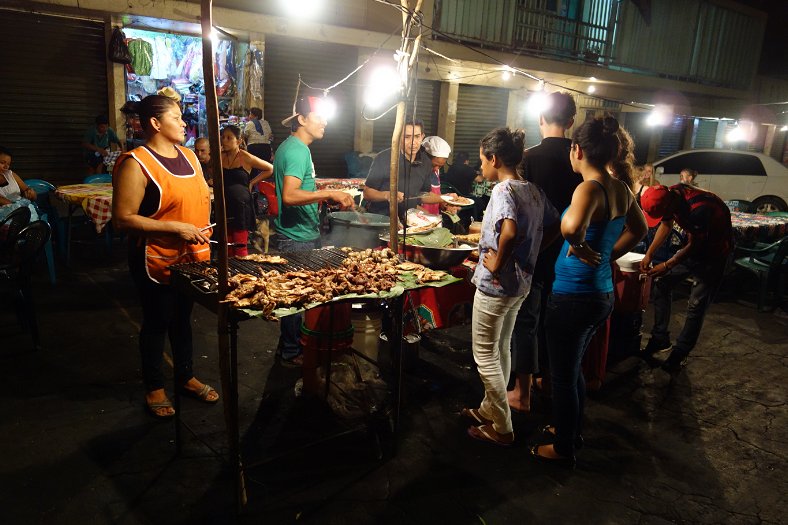 Ask more than once for directions. To save face, many people will give you a bogus answer rather than admit they don't know where something is. The bank? Yes. Straight on. The first left then the second right. A hostel? Yes. Straight on. The first left and then left again. A shop that specializes in ancient maps from Africa but also sells ornate Russian dolls? Yes. Straight on. The second right and then left at the traffic lights. Your best bet is to keep asking people on every block. Eventually, you will get there.
Learn the local pool rules. León's dingy billiard hall, suffocating in smoke, with bullet-holed walls, flashing artificial lights, and an almost exclusively male clientele, might seem intimidating. And if you do venture in, you'll certainly receive some distrustful glances and outright stares. But don't worry: it's all a front. The local players will quickly warm to you, whatever your nationality or gender, if you're up for putting your money on the table and challenging them to a game. Be warned: they play a twisted version of American 8-ball ("Pool Ocho".) It's more strategic, and the standard is very high. The aim of the game is to pot all of your spots or stripes and finish with the 8-ball, but there are a number of tweaks along the way. The main differences are that the 7 and 15 each have designated side pockets, and you are forced to pot one of your opponent's balls if you make a foul. It takes a while, and potentially a lot of money, to get used to the rules. But once you are accustomed to the nuances, it's a challenging and dynamic game.
Keep Bigfoot sightings to a minimum. On so-called 'Gringo Alley,' Bigfoot is the most popular hostel in town. This is the place to go if you're looking for a party. But you'd do well to steer clear of this place if you want to avoid Western pop music and intoxicated travelers. They have a bouncer who supposedly stops locals from joining the party, and there have been reports of staff getting pushy with female travelers. There are numerous calmer options available: the relaxed Surfing Turtle is one of them.
Surf volcanoes for a good cause. Nicaragua doesn't have the same level of gang violence as some of its Central American neighbors, but it does have the region's smallest economy. Poverty, lack of education, and drug abuse are some of the biggest problems, but there are a number of local organizations working to improve the lives of León's disadvantaged youth. Many of these foundations receive funding from Quetzaltrekkers, a 100% non-profit adventure hiking company that runs tours in the nearby Maribios volcanic valley. This means you can surf down an ash-black active volcano, drink a beer as the sun sets over a smoking crater, camp beneath a mysterious sinkhole, see the sun rise over Lake Managua, and swim in a tropical crater lake—safe in the knowledge that your experiences are contributing towards a safer environment for León's least fortunate.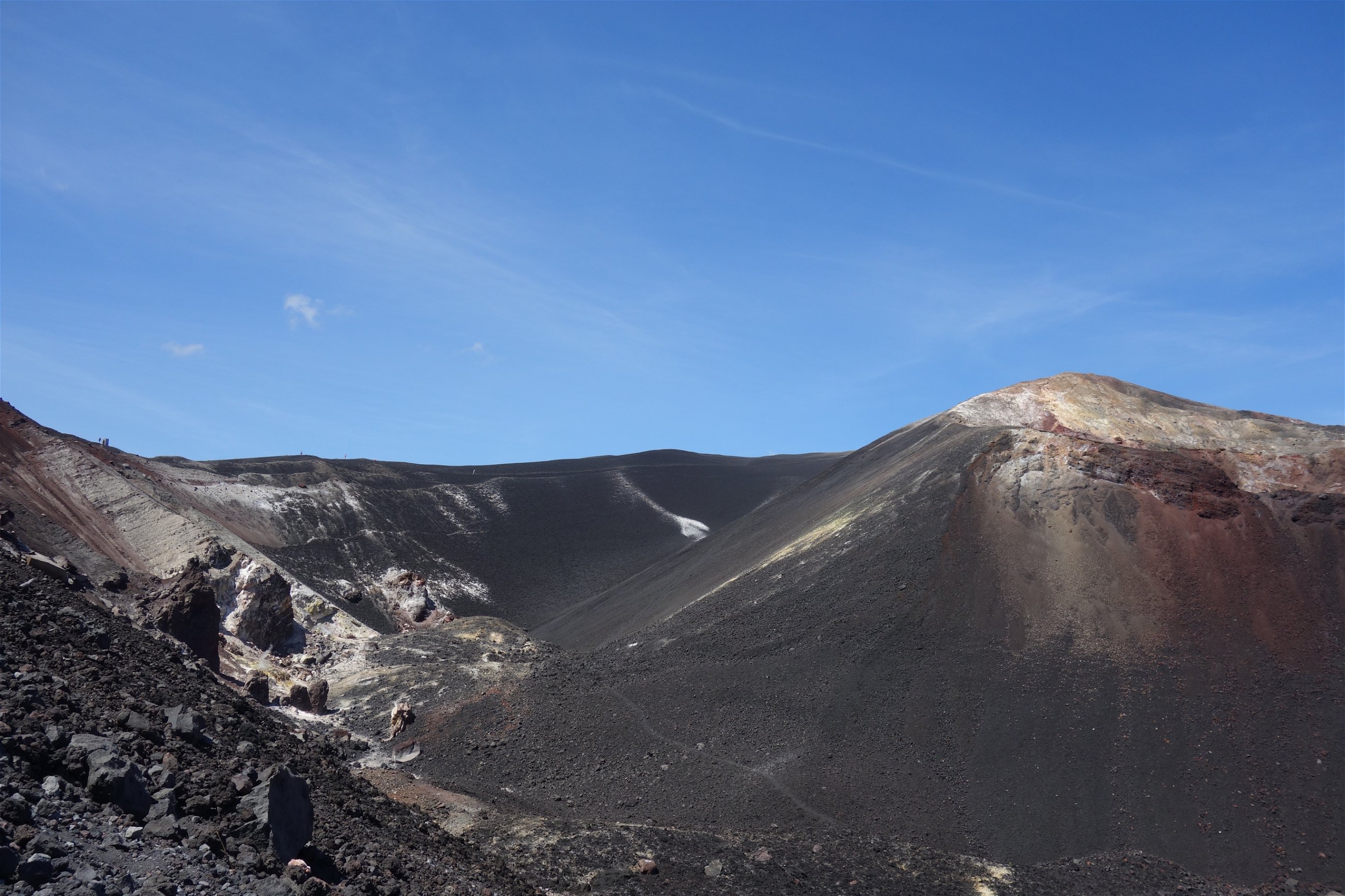 Don't mention the canal. Back in 2012, the Nicaraguan government announced plans to team up with a Chinese investment company to build a "Grand Canal" connecting the Pacific to the Atlantic to rival Panama's canal. President Ortega claims it will lift the country out of poverty. Critics say it will destroy rainforest and displace thousands of people. Some fear this canal project—the 73rd attempt in Nicaragua's history—is just a land-grab scheme. Others question where the money is going to come from, especially considering that the 2015-16 Chinese stock market crash wiped out around 80% of primary investor Wang Jim's personal fortune. Read more about the canal here, but you're better off avoiding the subject in León, where most people are loyal to Ortega and those who aren't are cautious about voicing their opinions to strangers.
Take a road trip to the original quesillo vendor (both of them). A quesillo is a Nicaraguan corn tortilla filled with soft cheese, pickled onions, and sour cream. The tastiest and most famous ones can be found just outside of León, on the highway connecting the city to Managua. There are two roadside establishments that claim to have invented the snack: Güiligüiste in La Paz Centro, and Quesillo Acacia in the neighboring town of Nagarote. (Dozens of women from each faction commute to León each day to sell theirs. Sometimes, tensions from the 40-year feud spill over into sessions of verbal abuse. Best to leave them to it, unless you want some hot cheese on your shirt.)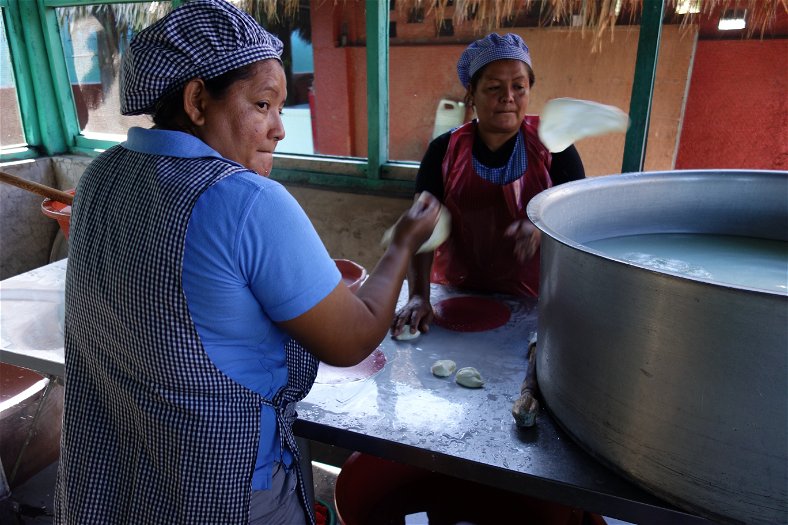 Avoid drink scams. When you order branded bottles of fizzy drinks or juices, vendors will often give you a straw. It's best to use it, for hygienic reasons: sometimes, bars and restaurants pour drinks from larger plastic containers into already-used glass bottles, allowing them to charge a little extra for it. Avoid this scheme altogether and try some of the traditional Nicaraguan beverages, served all over the city, but particularly in the Central Market. Tiste is made from cacao and cinnamon; chicha is a fermented pink cordial made from ground corn kernels; and semilla is a peculiar cloudy tipple made from the seeds of the jícaro plant and ground rice. For my money, tiste is the tastiest.
Choose your beach wisely. Just 30 minutes chicken-bus ride out of town is the Pacific coastal town Las Peñitas. Steer clear of the stretch of beach near Bigfoot hostel: the rip current is vicious and the crowd is obnoxious. You're better off heading to the southern end of the beach where swimming and surfing is less deadly, and the sunbathers are more pleasant. No matter where you go though, you are unlikely to find any fresh fish. It's all deep-fried from frozen fish. That's the tradition in these parts.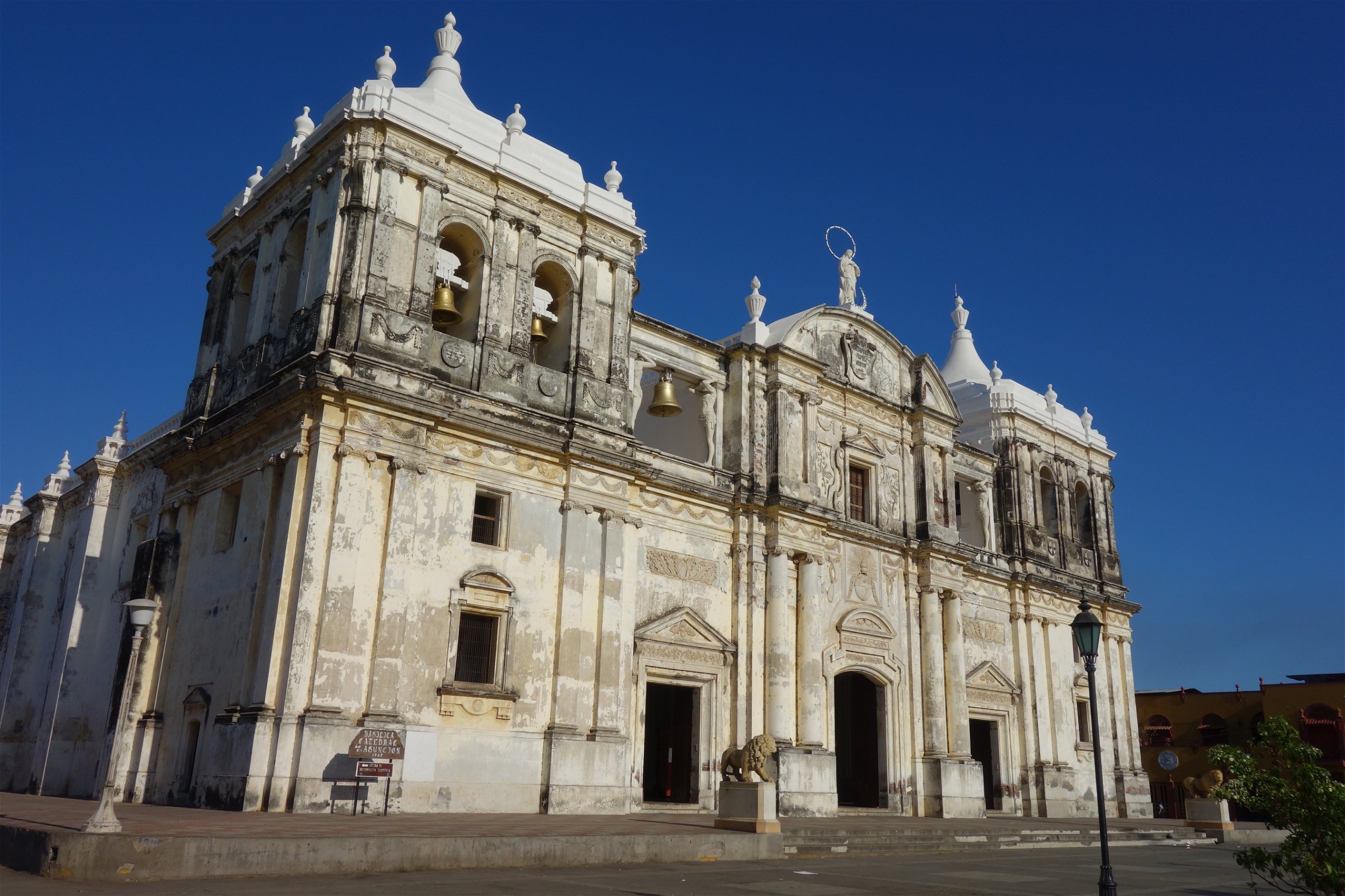 Know the dark side of Flor de Caña. Nicaragua's prestigious spirit is regularly named one of the best rums in the world. Produced domestically, it's almost cheaper per liter than Coca Cola, which means that some bars even allow locals to sit at a table with a store-bought bottle of rum and share a can of coke between them. (Selling one can of coke is better than selling nothing at all.) But thousands of farmers in Chichigalpa, where the rum is produced, have died over the past decade from chronic kidney disease, which scientists believe is linked to harsh working conditions on the sugar cane plantation. The epidemic has claimed the lives of so many men that the community of La Isla, just outside of Chichigalpa, has nicknamed itself La Isla de las Viudas: The Island of the Widows.
Study up on Darío. The proverb "Every Nicaraguan is a poet until proven otherwise" speaks to Nicaragua's profound passion for poetry. Everyone's at it: schoolboys vying for the hearts of classmates, campesinos musing on the beauty of the natural landscape, and students venting anger at corrupt officials. As the country's center of culture, León has a special relationship with poetry. Celebrated poets Alfonso Cortés and Salomón de la Selva are native sons, as is Rubén Darío, the father of Latin American modernismo. Darío is a Nicaraguan national icon and his body is buried next to a life-size marble lion inside the Cathedral. Quoting a few of his lines will take you far.
Forget about getting anything done during Holy Week. The whole of León–the whole of Central America for that matter–shuts down during semana santa. Buses, markets, pharmacies: they're all out of business for a few days. Easter Holy Week is the most important festival of the year in the Catholic world, and the people of León celebrate by decorating the streets with vivid sawdust carpets depicting Biblical passages. These beautiful creations don't last for long, though. "The Service of Darkness," a somber procession symbolizing Jesus' death and burial, takes place over the ethereal artwork and kicks the colorful sawdust into the air. After the religious ceremonies are finished everybody heads to the bars to drink, dance and sing karaoke.