Sweet potato crust, fig and snail toppings—in an otherwise conservative food culture, Seoul's pizza makers aren't afraid to experiment.

SEOUL, Korea—
It's a chilly winter morning in December, and walking into Jisoo Kim's restaurant it's hard not to immediately gravitate towards the warm oven in the open kitchen. Thirty-one-year-old Kim, the friendly owner and chef at "Pizza by the Slice," has had a busy morning baking pizzas for a big order that came in the day before. He's normally on his own, but today his mother Alice has come in to help out.
Kim, wearing his usual red baseball cap, slides a sliced, rectangular pizza into a box and Alice adds it to the stack of others, which are being kept warm by an electric heated mat and two blankets. Christmas tree lights wink in the corner; folded, check blankets rest on chair backs; and Korean hip hop group Dynamic Duo plays over the speakers.
It's noon, and as Kim boxes up the last pizza, a group of middle school students and Kia employees marches in. Kim looks momentarily panicked—he needs to drop this order off before he can start cooking. He quickly bundles up the boxes and hurries out to his car. The Kia employees eye him drive off.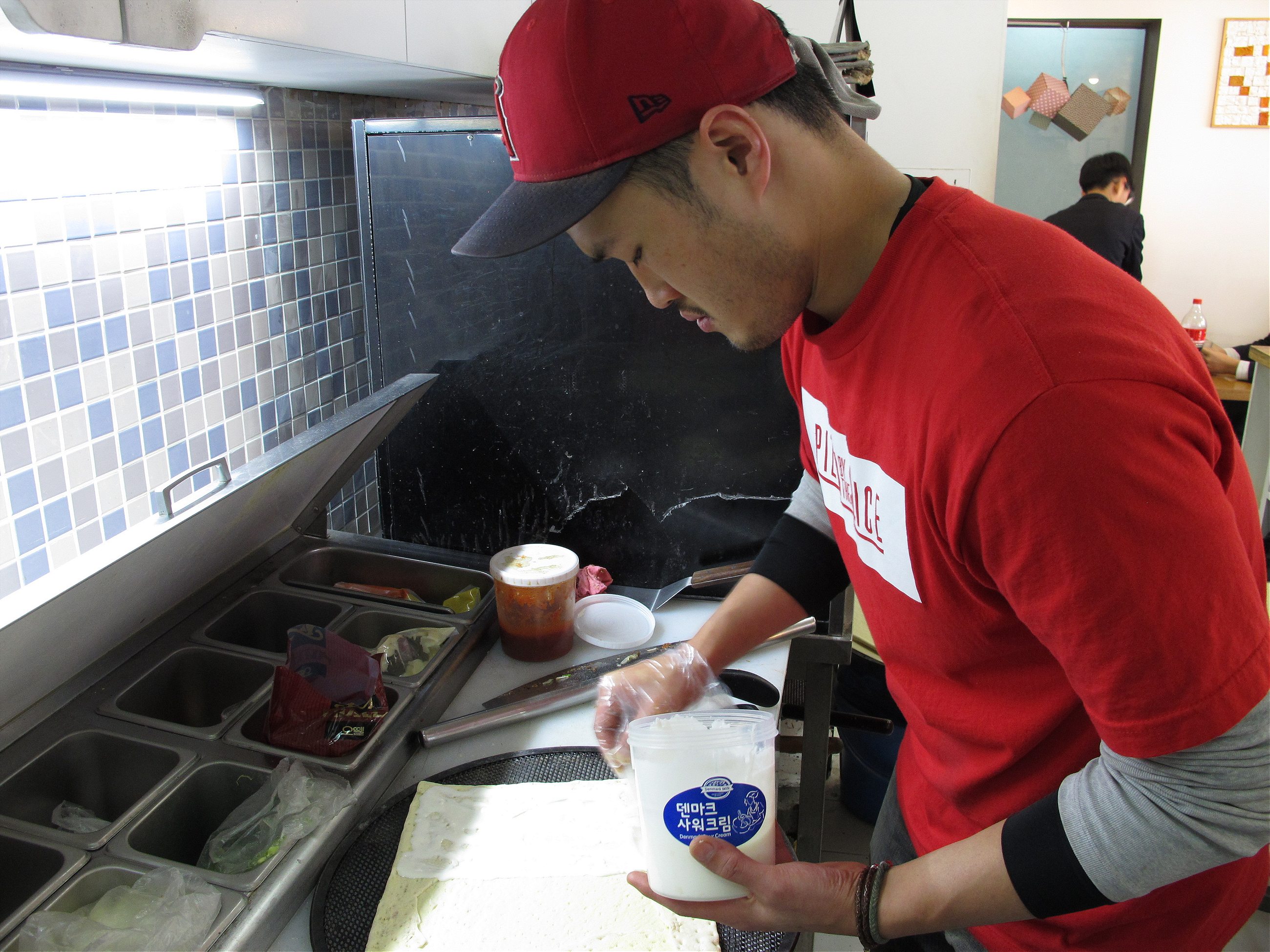 "I have to hurry," Kim says, while waiting for the lift at Seoul National University of Education, the delivery address, located around the corner from his eatery in the greater Gangnam district. He smiles. "Most Koreans, they are not very patient when it comes to food." "Why so late?" he says they'll ask. Kim says his foreign customers never complain about waiting.
Kim is just one of the many pizza chefs in the city specializing in a food that's very popular among Koreans. But while Kim says his foreign customers are patient, pizza often exasperates Westerners living in the country. On online expat forums, pizza is a subject that elicits strong language and virtual throw downs. That's because if your idea of a pizza is charred, bubbled, and Neapolitan, or the cheap and nasty variety with ham and pineapple, pizza here can seem, well, very peculiar. It can have figs and snails; sweet potato crusts; sausage, calamari, and cream cheese; and it certainly wouldn't be entirely unthinkable to put all of these ingredients together.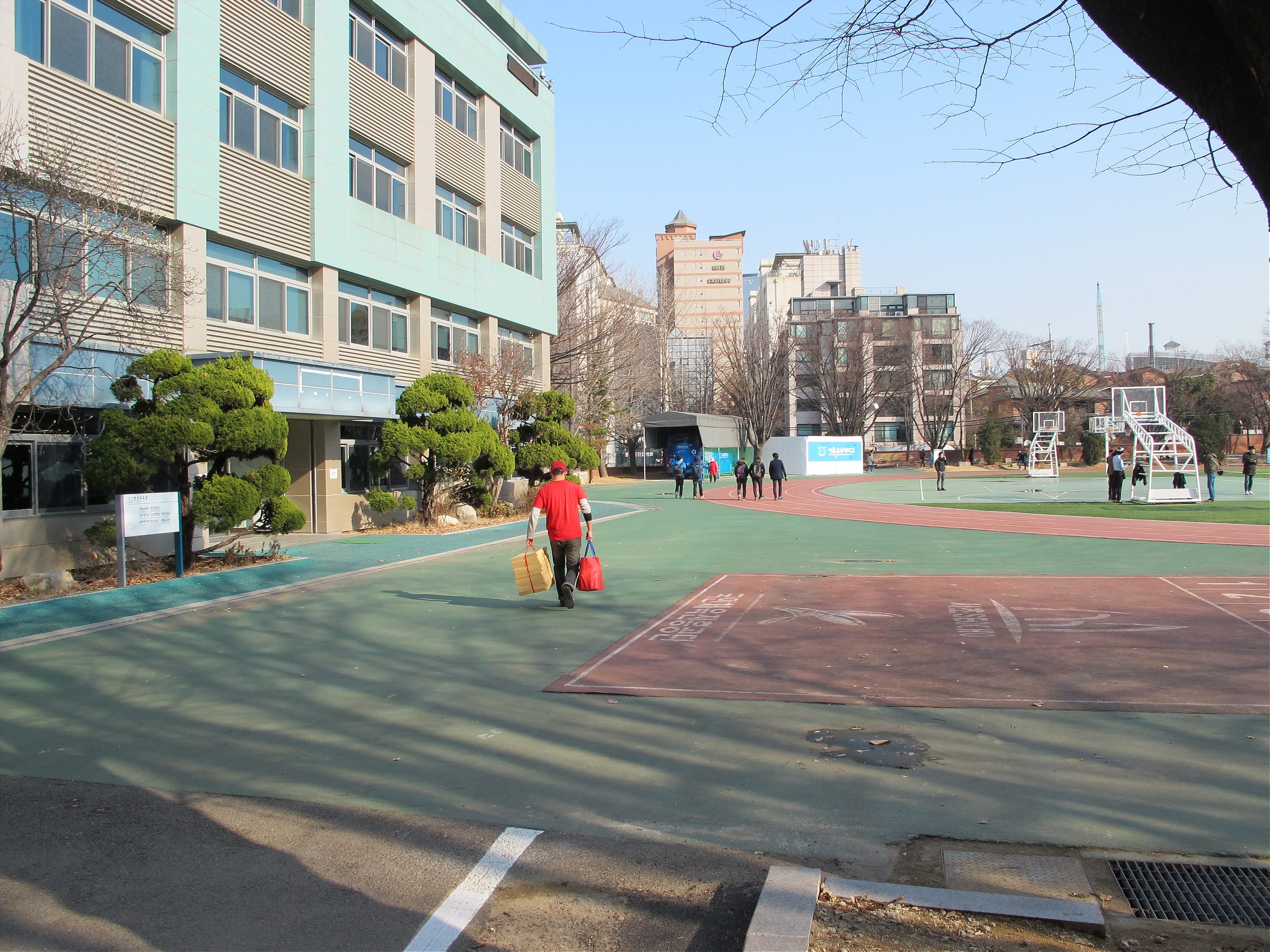 Kim opened his restaurant in November 2011, and his menu features bespoke slices inspired by the ubiquitous takeaway staple he discovered as a student in New York in 2008. But apart from the evenly baked thin base, Kim's pizza bears little resemblance to those slices. He has toppings like bulgogi—marinated beef—and sweet potato and four different kinds of savory sauces: a homemade ranch with wasabi (his best-seller); one sans wasabi; tomato; and one made with gochujang, the spicy fermented soybean and chili paste. Everything is baked to order and served, neatly sliced, on wooden paddles instead of on disposable plates. He considers his pizza "Korean," not just because he uses indigenous ingredients, but also because it's not as salty or rich, but sweeter than what he's eaten in the West. The wasabi ranch with bulgogi and slivers of green capsicum and onion is delicious. It's creamy, slightly sweet, and has a kick. "I try to fit Koreans' taste," Kim says.
South Korea has a well-established pizza culture. But while cooks of traditional Korean food can be militant in their adherence to conventions—the best purveyors of a dish will often serve that dish and nothing else—pizza-makers go the other way. In fact, the rule seems to be: anything goes.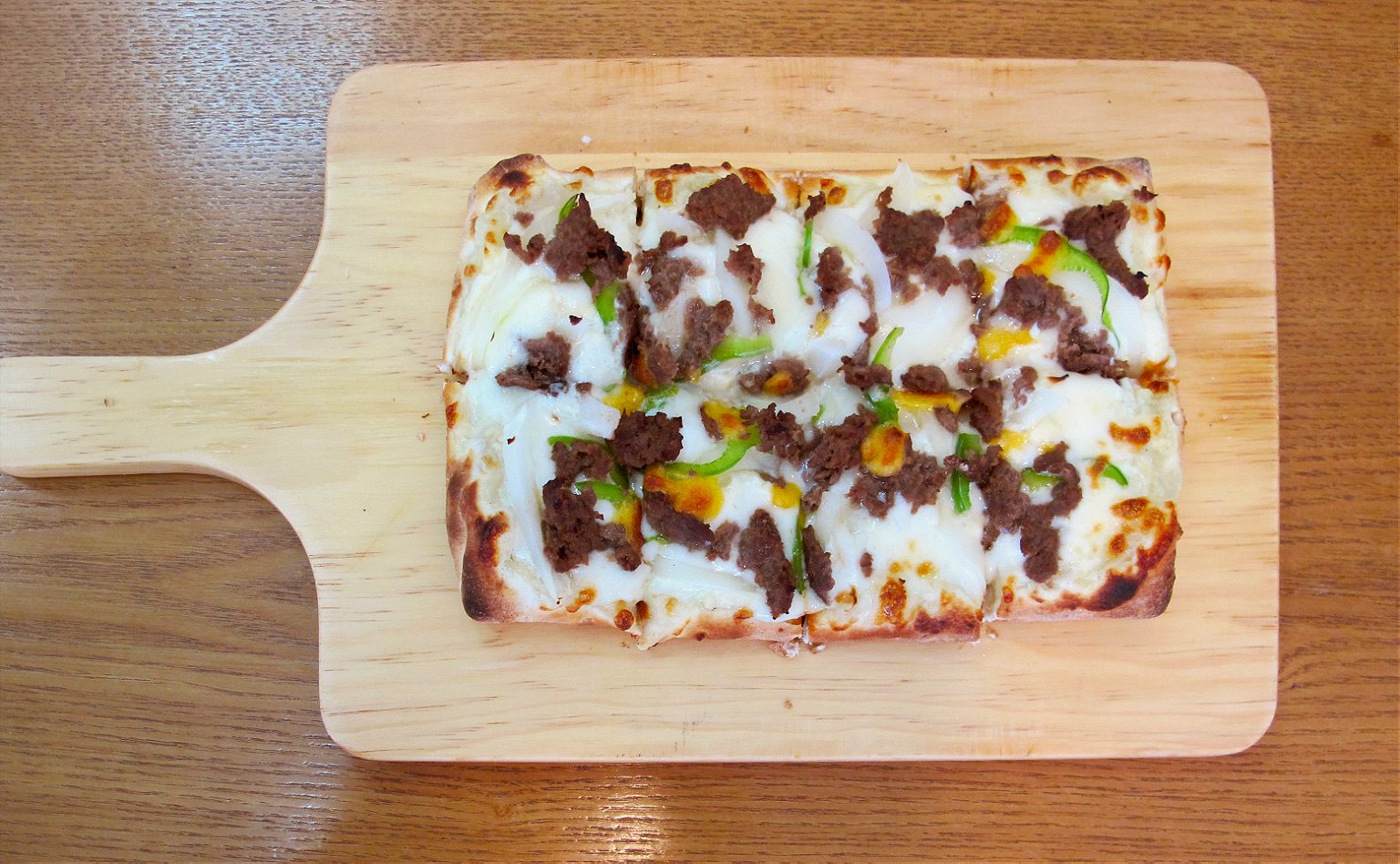 Since the arrival of pizza, primarily through big American brands like Pizza Hut, which came to the Korean Peninsula in 1980, the culture around it has evolved and become Koreanized. The country's pizza scene has grown diverse in recent times thanks to more Koreans travelling abroad and returning home to set up different ventures and demand from the growing foreign population. Today, there are the Koreanized chains, upscale eateries, places doing Neapolitan-style pizza, and casual spots to eat New York slices.
But "Korean pizza" is most often associated with the outlandish toppings-laden creations of the fast food chains. The most "flamboyant" chain, in the opinion of one Seoul-based food expert, is delivery-based Domino's. The "premium" section of its website lists its most dubious combinations, like "Cheese Cake Sand," with cheesecake mousse and shrimp. During the Brazil World Cup, Domino's unleashed the "Churrasco Cheese Roll Pizza," a Brazilian barbeque and pão de queijo mash-up with a topping of mounds of beef and vegetables encircled in glistening cheese rolls.
The king of weird pizzas.
Pizza Hut Korea's fall release, "Star Edge Pizza," is shaped like a multi-pointed star with the points crammed full of cinnamon apple nut or cranberry-flavored cream cheese, and a surf and turf topping of sausage, shrimp, calamari, bacon, steak topping, and broccoli.
In Korea, the turnover of ideas and competitive experimentation tends to be faster than in the West, says Daniel Tudor, an author and journalist who lived in Seoul for seven years and is a co-founder of The Booth pubs, which specialize in craft beer and sell New York-style slices. The pace is a byproduct of the "compressed modernity"—and resultant consumerism—that the country experienced after the Korean War. "There's always a desire for something new in Korea," Tudor says.
When it comes to Koreanized pizza, it is Mr. Pizza that by many accounts does it best. According to Joe McPherson, a Seoul-based Korean food consultant and founder of the blog ZenKimchi, whereas other chains seem to plug random, new dishes, which pop up and quickly disappear, Mr. Pizza's unusual creations stick around. McPherson finds Mr. Pizza better-tasting and consistent. "They don't sneak anything on or off the menu but they're also the king of the weird pizzas," McPherson says.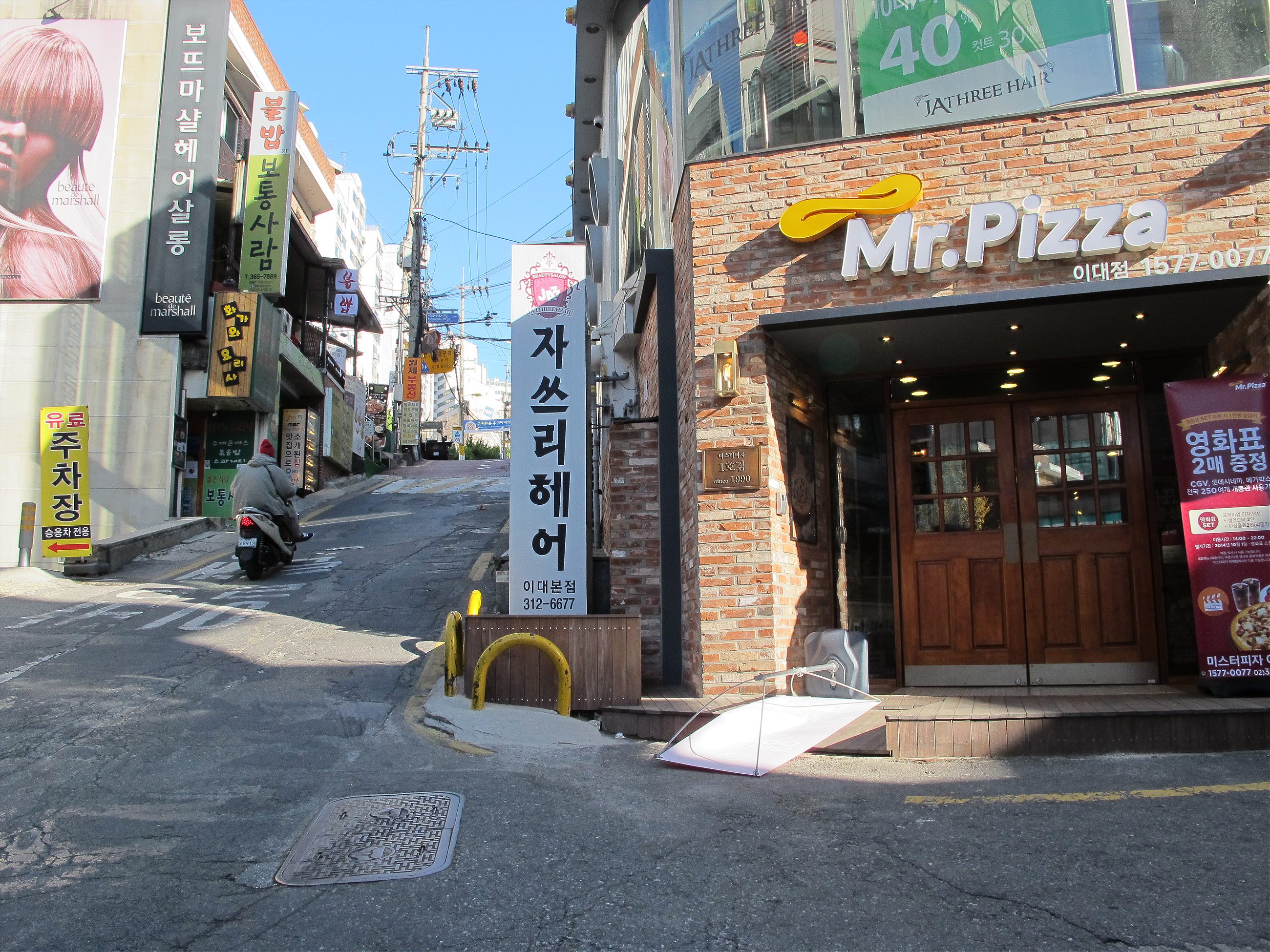 The Korean chain Mr. Pizza first opened its doors in 1990 with a restaurant nearby Seoul's Ewha Womans University. Today, there are 435 domestic outlets, 60 in China, three restaurants in the US in Los Angeles and branches in the Philippines. The chain's first Indian branch is slated to open in the first quarter of this year. Mr. Pizza CEO Jung Woo-hyun has aspirations to make his particular brand of Korean pizza globally dominant and is expanding by focusing primarily on the Chinese market.
On a lunchtime visit to the original branch, tables and booths are filled with Ewha students and employees from a local bank branch. Behind a glass window, a female pizza-maker tosses dough, and a pizza and salad bar occupies the center of the restaurant. A large group of women with two foreign men are giggling and passing around selfie sticks.
Commenting on why they like Mr. Pizza, the bank employees say the recipes tend to be more toned down than at other chains. A table of business students say they like the promotions. Lunch at the all-you-can-eat salad and pizza bar costs 9,900 Korean won (about $9). À la carte customers can choose crust fillings such as egg tart custard, cream cheese, mocha-flavored cream cheese, or the bright yellow sweet potato—a common feature at different franchises—which has a tasty, light, whipped texture. Other discernible Korean "classics," like the potato wedge, bacon, and mayonnaise pizza, are available at Mr. Pizza, as are dishes called "Seafood Island 2," which has coconut and a border of crumbed, deep-fried prawns, or "OmyRib," featuring ribs and barbeque sauce.
Did Marco Polo steal pizza from Korea?
Mr. Pizza is known for its cheeky, playful image, and, in 2011, it released a viral video that parodies Korean culture through pizza. The short mockumentary, titled "The True Origins of Pizza," investigates whether Marco Polo stole pizza from Korea. At one point, the narrator stumbles on an "undeniable" piece of supporting evidence—a Buddhist statue from the Goryeo dynasty. The statue's rectangular hat, he says, could only be a pizza box. And the smaller box above it? "I think this the first buy one, get one free garlic bread promotions of the time," the narrator goes on to say.
The ad was praised as a clever send-up of Korean nationalism that also poked fun at the odd habit that Koreans sometimes have of professing something foreign as their own. For instance, in 2009, a government body claimed that the most globally-recognizable Christmas tree originated in Korea, but wasn't being properly attributed as such. As a meta-reading, the spoof documentary also arguably alludes to the idea that, as Tudor believes, "there's not a historic conception of the pizza"—it's like a blank canvas.
And seeing pizza as something malleable, according Jennifer Flinn, a Seoul-based Korean food expert who ran a bilingual food blog, has in turn nurtured a culture of experimentation. Koreans have a "less fixed image of what a pizza is," Flinn says. Pizza is "just a strange foreign food that somebody brought over."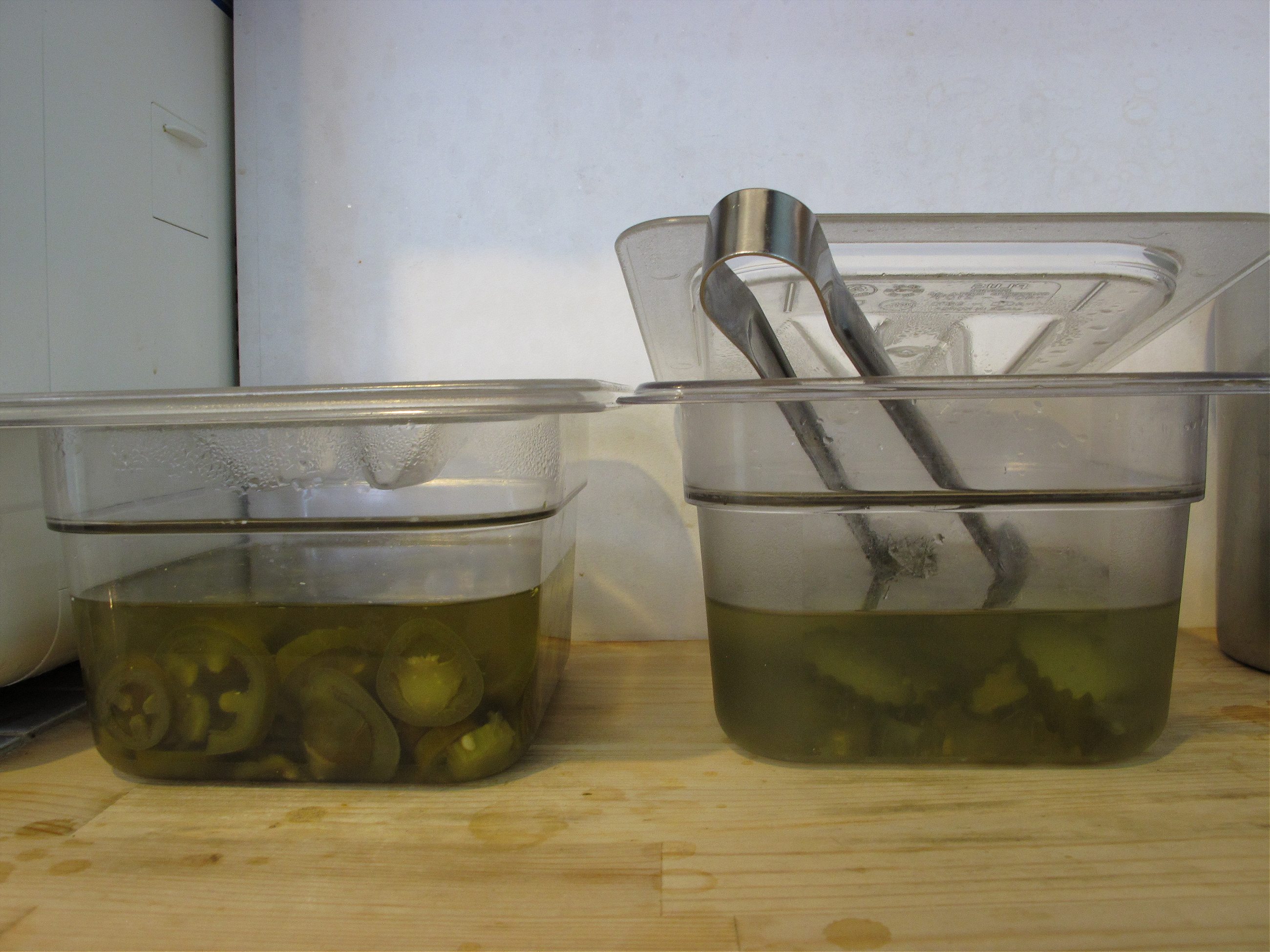 It is also a bread, she adds, which has an "indeterminate place" in Korean culture, particularly among older Koreans who view it as a snack food rather than a proper meal, which necessitates eating rice. "Because it's a snack you can play around with it more," she says. "If you just go, 'Oh, it's a flatbread with usually cheese on it,' you'll go different places."
"I Have a Dream," a kitsch restaurant decorated with bric-a-brac, Barbie dolls, and theater paraphernalia, located above Gangnam's labyrinthine subway station, is home to one of the city's more unusual pizzas. The almost exclusively female clientele often orders the strawberry pizza, an ultra-sweet dish that the restaurant has been flogging for four years. Strawberries feature in the dough, as the sauce and as the topping. It's baked with mozzarella and served with lashings of cream cheese icing.
The female customers will usually order the pizza as a main to share with a pasta dish, says Yoon Seok, the head chef. Seok thinks that the dish is popular in part because, as Korean women are known to take good care of their skin, they're probably attracted to the health benefits of the fruit. With this logic, Seok introduced a fig and snail pizza—many Korean cosmetic brands feature skincare products with snail extracts—hoping it would catch on. It hasn't.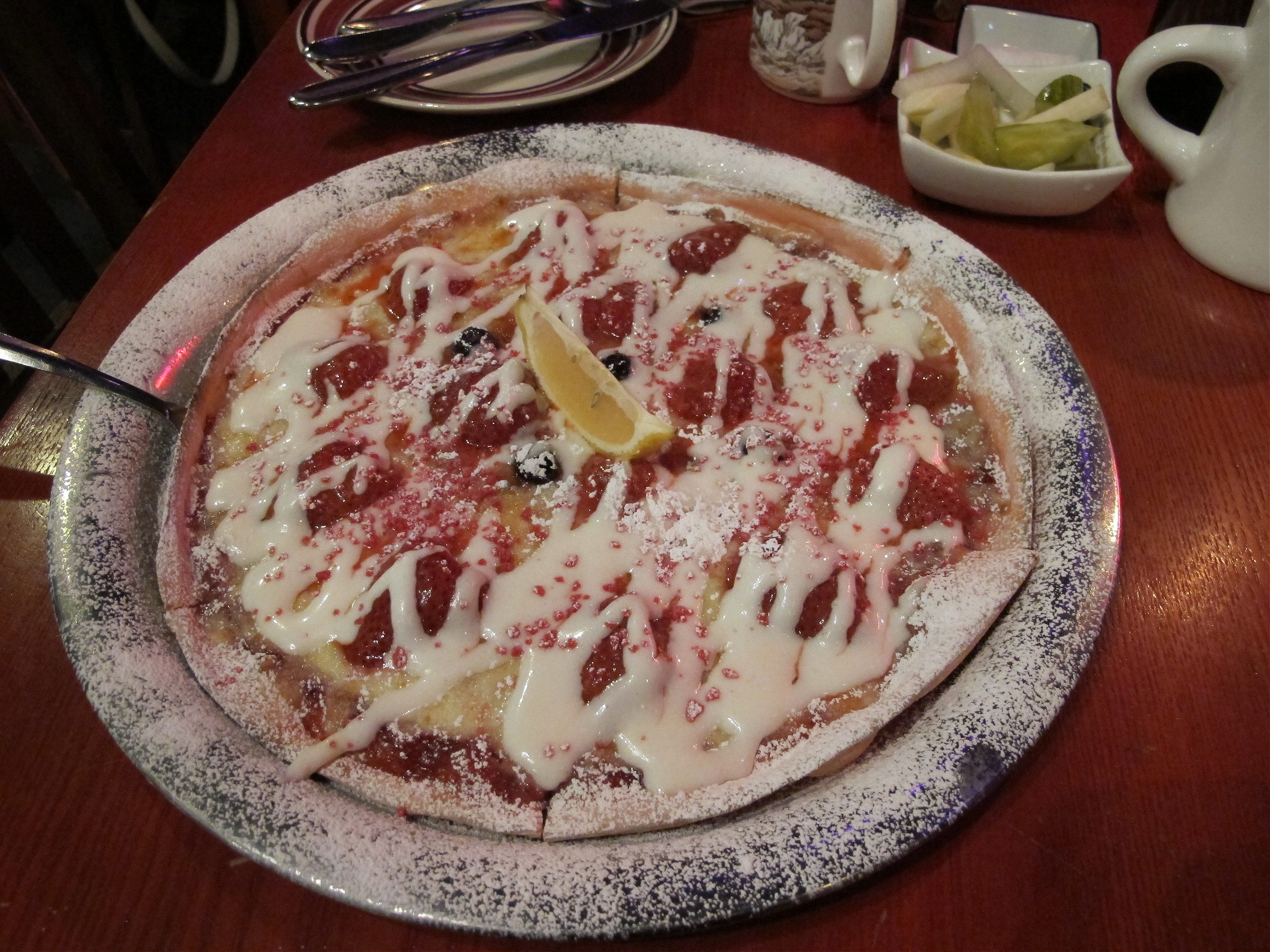 When asked why the restaurant is more popular with women, he said that Korean men, himself included, prefer Korean cuisine. "Women, they try new things more often than guys," he says. "And even dating, they like dating foreign guys."
Korean pizza-makers and cultural observers generally agree that women drive food trends in the country. In fact, it's no surprise that Mr. Pizza first opened near the Ewha campus, the area was then a trend incubator, but more than that, the Korean chain is clearly focusing on the women's market. Its slogan is "Ladies First"—past slogans were "Love for Women" and "Made for Women"—and its advertising campaigns are women-focused. A commercial like "Mr. Pizza does shrimp," depicts eating pizza, for the woman doing it, as pleasurable and liberating.
Kim says most of his clients are "of course female… In Korea, people think pizza, pasta, and spaghetti"—foreign dishes, in other words—"that's the women's food."
He's makes it a point to keep up with his clientele. On Sundays, his day off, he tries new restaurants with friends or bikes around the city to check out what eateries are crowded, and what trends he can discern. That's how he discovered that places serving patbingsoo—a red bean and shaved ice dessert—were attracting lots of customers. "I have to use it," he recalls thinking to himself. So he added a new pizza to his menu, which has whipped cream, red beans, melted cheese, and walnut powder. "I can clearly say, in Korea, especially women, they just love sweet red beans," Kim says.
Kim learnt how to make pizza from his mother, Alice (who in turn learnt from friends in Oklahoma), who had her own restaurant, "Cleveland Pizza" from 1999 until three years ago. "[The] dough is from my mom's same recipe and it's very special," Kim says.
Alice's restaurant had pizzas with bulgogi, pumpkin, and kimchi, which wasn't popular. Even though kimchi is the best-known Korean food globally, kimchi pizza has never taken off here. What was popular was a pizza with nurungji, the crispy, burnt rice that forms at the bottom of a rice-cooker and is eaten as a snack.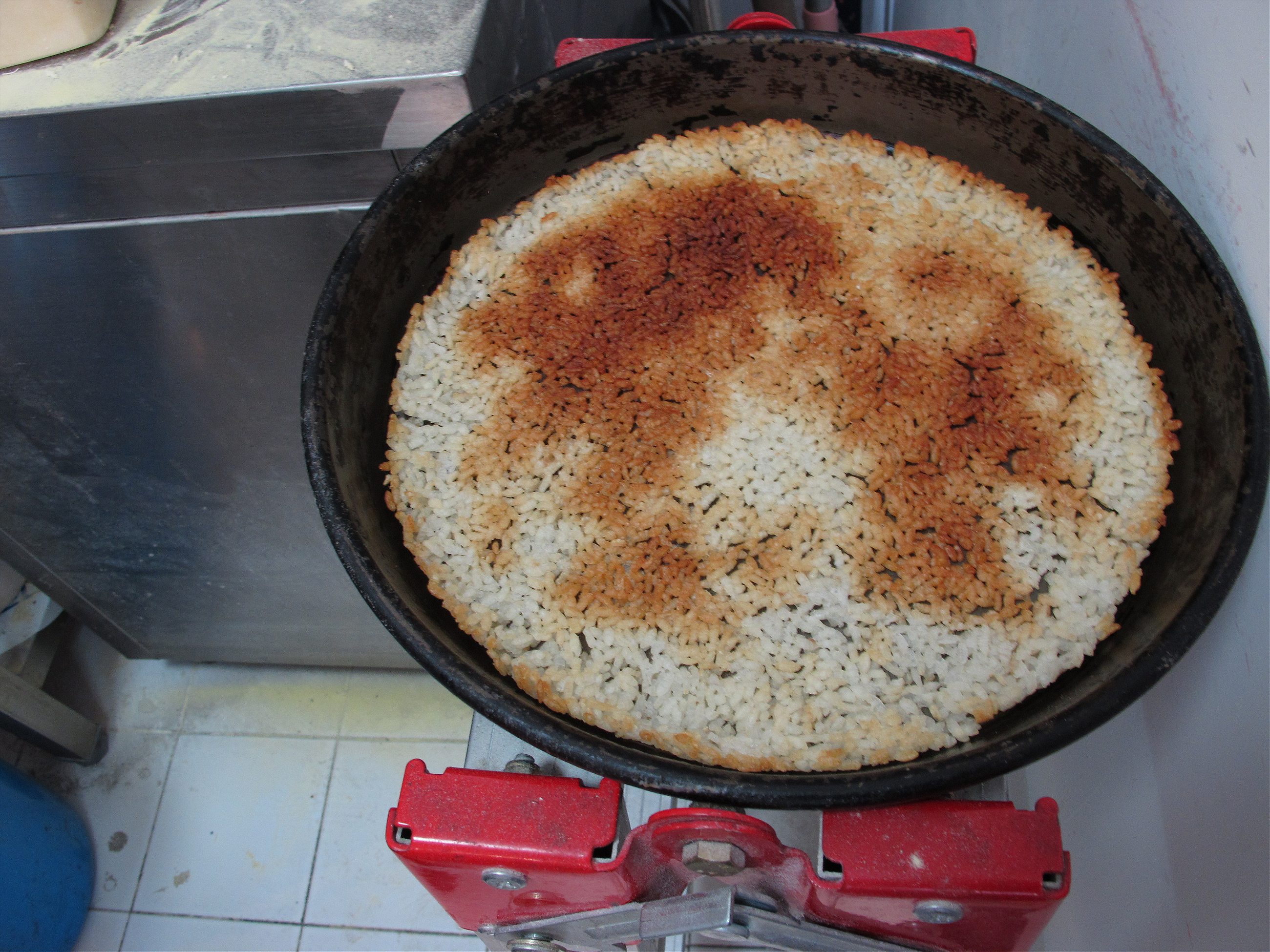 For his part, Kim likes unfussy food, describing his menu as simple, but says he doesn't find the many toppings at fast food pizza places strange. Considering banchan, the small dishes served with Korean meals, it makes sense that people want "everything" on their pizza, he says. But a strawberry pizza "goes outside of pizza boundaries" for him; it's like a dessert.
The lunchtime rush is over, and the Kia colleagues totter off. Alice makes a nurungji pizza. The base is a round sheet of scorched rice, and on top of it is a layer of pizza dough, then gochujang sauce, capsicum and onion, bulgogi and cheese. Alice's pizza deviated completely from traditional and even Koreanized pizza's one constant: the dough base.
On a previous visit, Alice shared with me her definition of "Korean pizza." She said there's already a pizza-like Korean dish, referring to buchimgae—a savory flour pancake that is made with different ingredients mixed into the batter. For her, Korean pizza is based on her cuisine, but what makes it a pizza is simply the addition of something foreign: cheese. For Alice, pizza is a food that's far more Korean than it is anything else.