In Castro's Cuba, even hip-hop is state-run.

If you're not sick of hearing the song "Chan Chan" when you arrive in Cuba, you almost certainly will be by the time you leave.
Walk into any establishment that does, has, or might ever potentially receive a tourist, and you're pretty much guaranteed to hear some version of the 1987 Compay Segundo tune, made world famous a decade later when it appeared on the Buena Vista Social Club's self-titled album. It plays at the airport snack bar. It plays in the lounge at the Hotel Nacional, the fraying resort once owned in part by gangster Meyer Lansky. It plays at the coffee shop attached to Cuba's film institute. I heard it played by the band at the paella restaurant in Old Havana. Twice. And that was the first day.
It's far from current and hardly representative of the island's overall musical output, but it's "revolutionary" in the peculiarly Cuban sense that it's not really revolutionary at all. As fantastically creative as Cubans can be, the system doesn't particularly appreciate personal expression that doesn't conform.
Last month, two Cuban rappers found themselves on the wrong side of the revolution after performing a concert in Panama City during the Summit of the Americas. It was sponsored by the Cuban Soul Foundation, a Miami nonprofit, and the Asociación Pro Arte Libre, an independent group of artists, writers, and musicians inside Cuba whose work is used as a form of peaceful protest. Combined, these two things are what the Castros despise most: Miami and criticism.
On April 27, shortly after they returned home to Havana, Soandry del Rio, an emcee with Hermanos de Causa, and Raudel Collazo, an emcee with Escuadrón Patriota, were expelled from the Agencia Cubana de Rap, the government entity that oversees (translation: regulates) hip-hop on the island. They were told the reason for their dismissal was "failure to report income to the company," meaning the Rap Agency.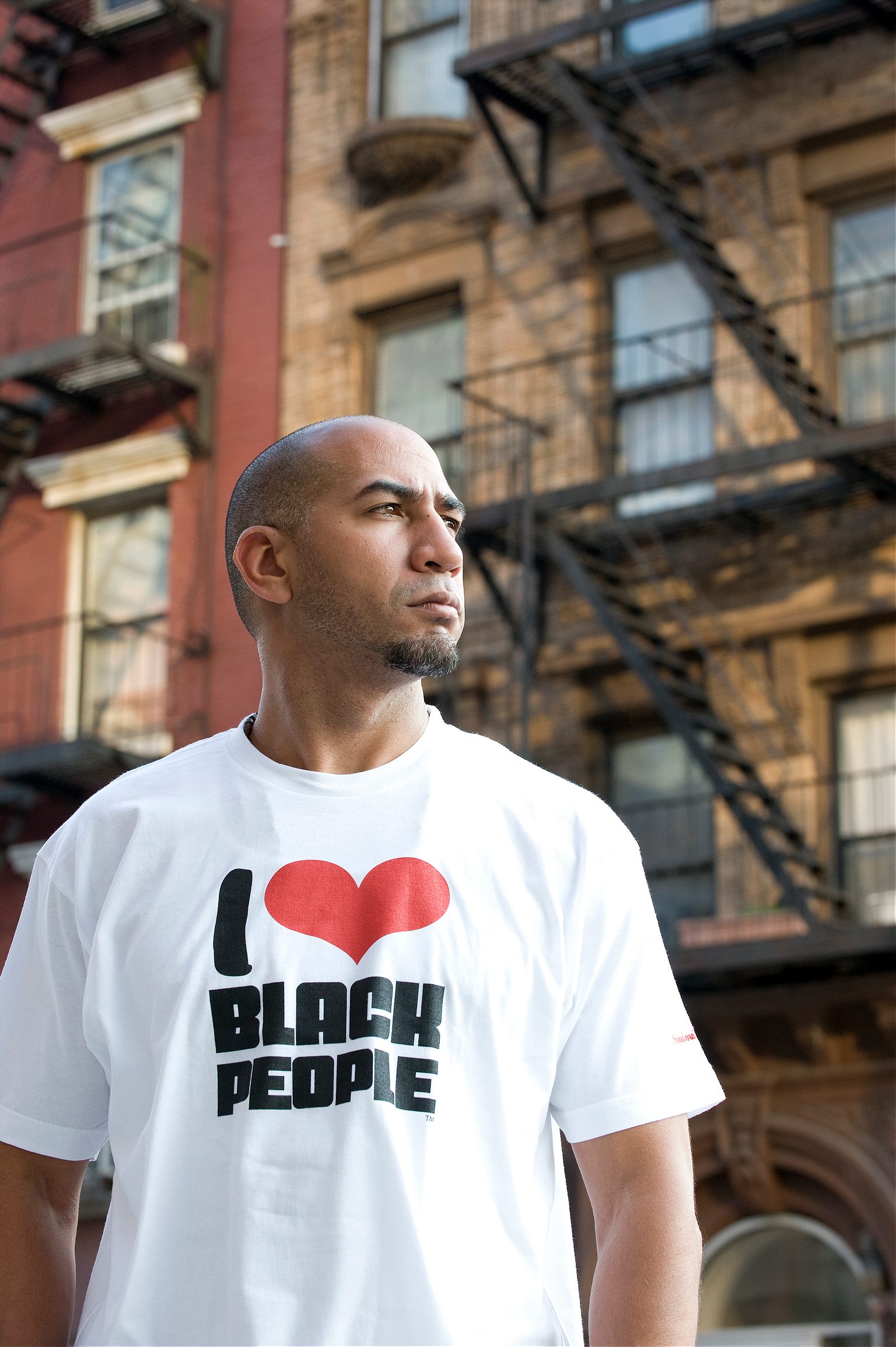 The Cuban Rap Agency was created "almost overnight," explains Ariel Fernandez, who hosted Cuba's first-ever hip-hop radio show as the national hip-hop promoter for a Cuban youth cultural organization called Asociación Hermanos Saíz. A division of a division of a divIision of the Cuban Ministry of Culture, the Rap Agency is housed within a government office building at the corner of Calle F and Calle 15 in Havana's Vedado neighborhood. Imagine an entity within the Department of Commerce put in charge of the American hip-hop industry.
"When they said, 'We have this offer for you,' I was really concerned," Fernandez told me in New York City, where he now lives. "For a minute, it looked like they were embracing us, but they were really trying to infiltrate us. When the Cuban Rap Agency has to make a decision, whose interests are they going to protect? The government's? Or hip-hop's?"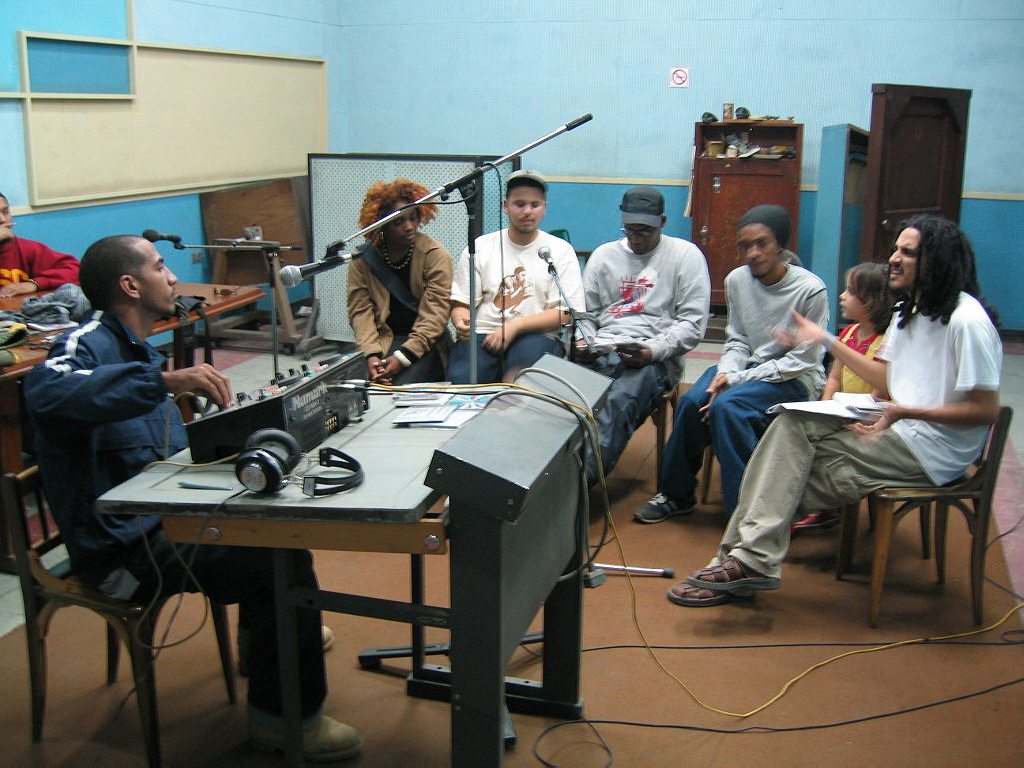 Ariel Fernandez aka DJ Asho hosting his weekly show "Microfonazo" at Radio Pogreso, Havana 2004. Here, interviewing rap groups Doble Filo and Obsesion. Photo courtesy of Ariel Fernandez-Diaz
Hip-hop first started filtering into Cuba in the early 1990s, via radio transmissions from Miami. The Cuban government was initially suspicious of hip-hop, calling it "too Americanizing." The early shows were broken up by authorities who were completely confused by what they were seeing, says Jauretsi Saizarbitoria, who filmed countless hours of early Cuban hip-hop for her 2006 documentary, East of Havana.
"The whole point of rap is to discuss the problems you see around you," she told me. "I mean, Chuck D called rap music 'CNN for black people.' But all the Cuban government saw was a bunch of black guys walking back and forth on a stage, screaming. And they didn't know what it was."
Though Fidel Castro would surely disagree, post-revolution Cuban society has been far from "colorblind." The Cuban state, by all accounts, was never particularly eager to champion black art forms, including Afro-Cuban music. When the Cuban government embarked on a campaign in the early 1990s to "correct the errors" of the revolution, it included a public attempt to demonstrate the government's support of black culture. When Harry Belafonte visited Cuba in 1999 for the Havana Film Festival, he met with local rap groups, which complained of feeling frustrated and voiceless.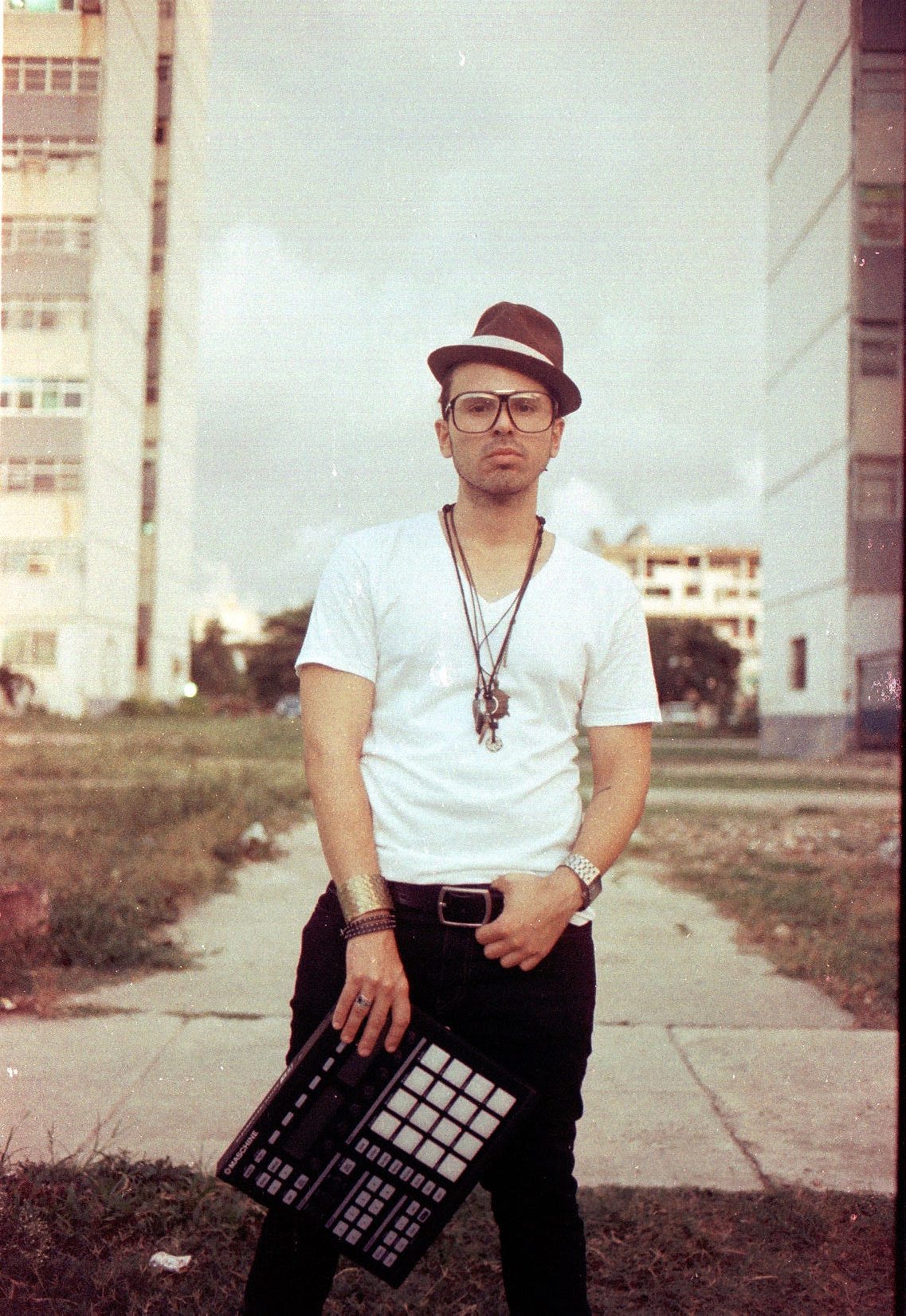 "I hadn't known that Cuba had rappers," Belafonte wrote in his 2011 memoir, My Song. "After all, rap is in your face, by definition. How could they be true to rap's spirit in Castro's Cuba? They couldn't perform in Havana's clubs, they acknowledged; to the country's elite, they didn't even exist."
The Cuban artists told Belafonte they believed their music was just as legitimate an expression of Cuban-ness as the more traditional salsa or son genres, and a summit of sorts between rappers and government officials was quickly arranged.
"One of the people there was Fidel, one of the other people there was my partner Yrak [Saenz]," Edgaro Gonzalez of popular Havana rap duo—and charter Rap Agency members—Doble Filo told me. "He explained to Fidel that we needed an empresa specifically for rap."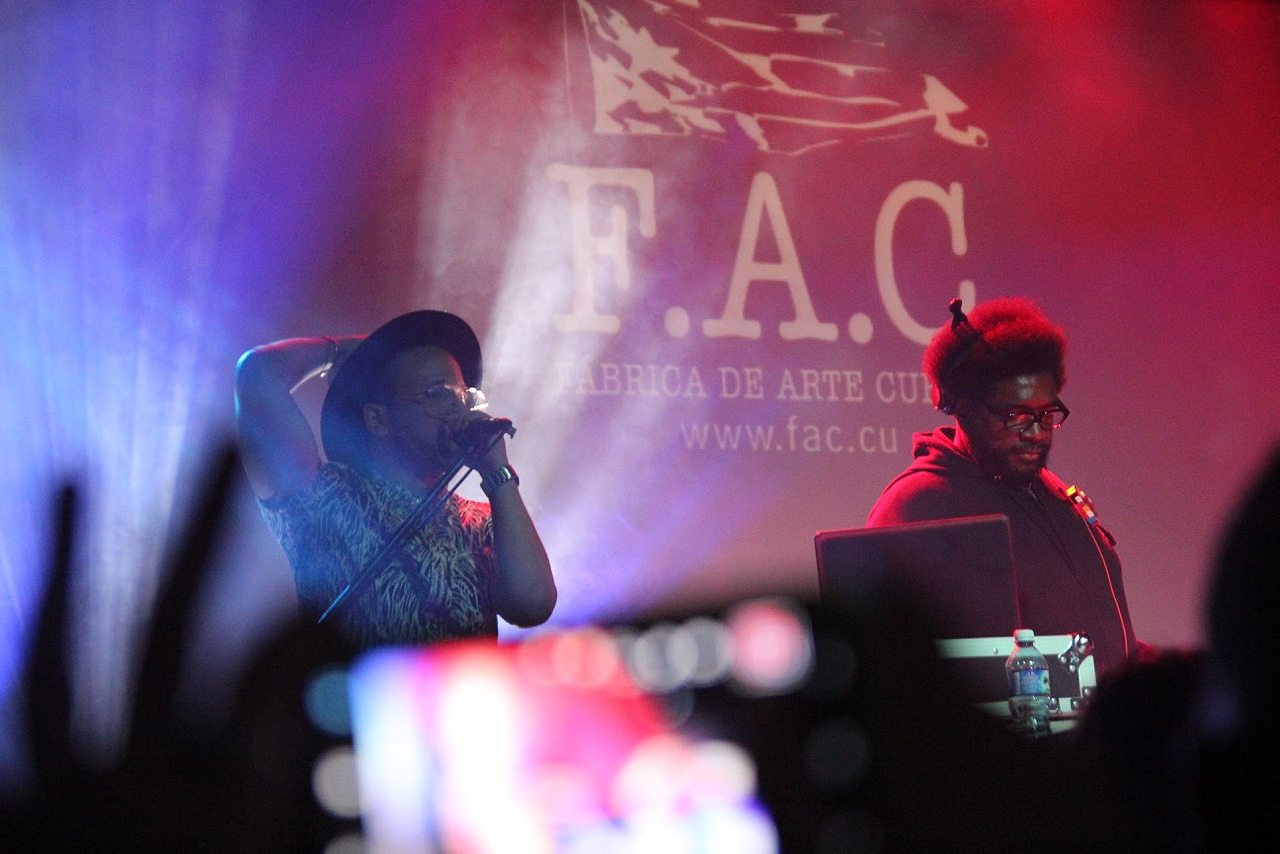 The institutional structure of an empresa—state-run commercial enterprises that are the basis of the Cuban economy—would not only give rap artists access to the government's concert venues, recording equipment, and retail stores. It would also give them an avenue to be legally paid for their music. That spring, Minister of Culture Abel Prieto proclaimed rap an "authentic expression of Cuban culture." The announcement was "kind of a political acknowledgment from the system, that 'We are validating hip-hop,' " seminal Cuban producer Pablo Herrera told me.
"If it's not coming down from the top saying, 'We need to deal with these issues,' then there isn't really any need to deal with them as far as the government is concerned," said Herrera, who left Cuba for Scotland in 2008. "There is no way for the people at the top to understand what hip-hop is all about."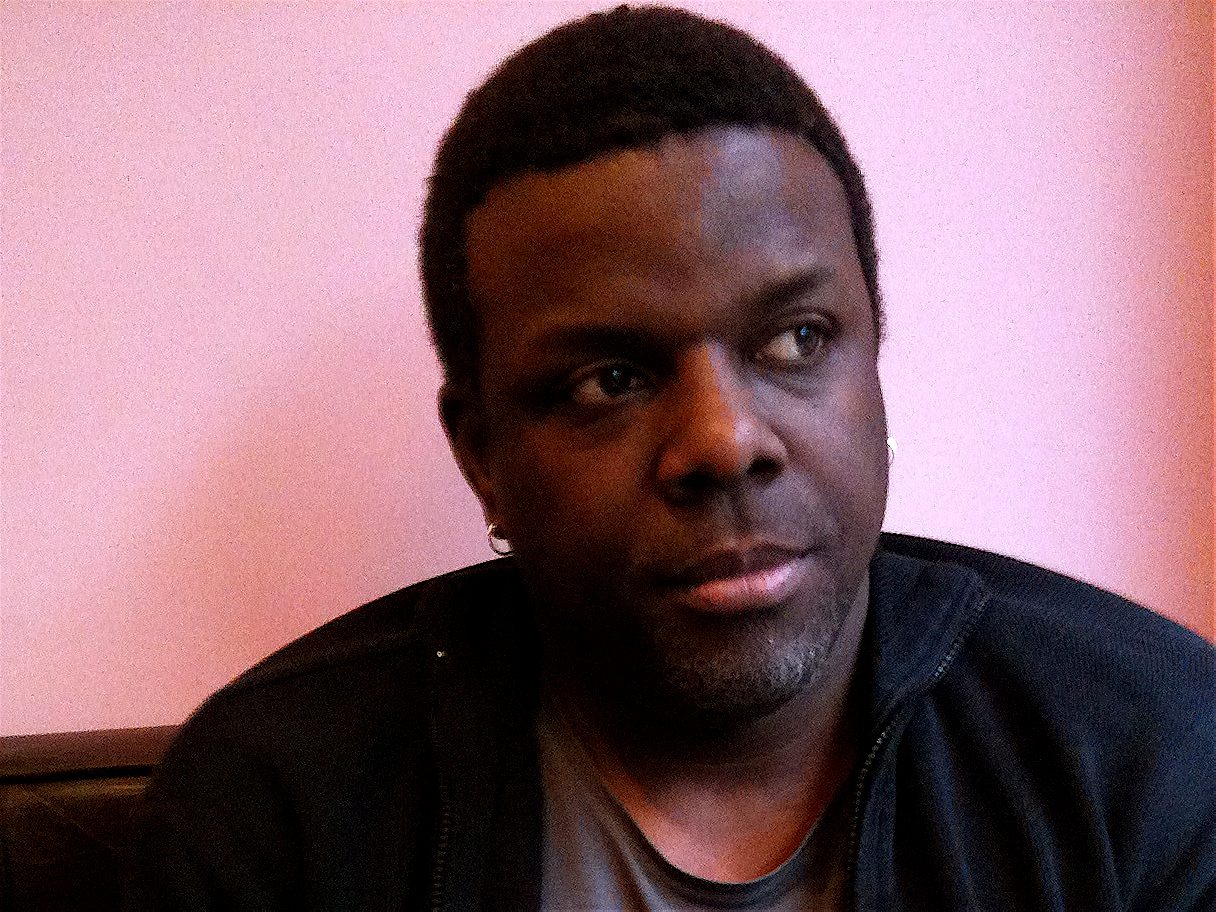 Authentic expression of Cuban culture or not, years went by without the empresa they had been promised. Then, an 18-year-old rapper named Humberto Cabrera, aka Papa Humbertico, forced the government's hand. On Aug. 16, 2002, Cabrera appeared onstage before several thousand people at the eighth-annual Havana Rap Festival and embarrassed the authorities in front of the foreign press. As a huge banner reading "Denuncia Social," or, "Social Denunciation," was unfurled, he shouted: "Police, police, you are not my friends/ For young Cubans, you are the worst nightmare/ You are the real criminals."
Humbertico wasn't out of line so much as the wrong people were at the show. The foreign press was a large presence at the annual festival, and no one wanted to go home without a story. As Ariel Fernandez said, "The words and the original intent kind of got taken out of context. It spread all over the U.S. media, CNN, Associated Press. The Miami Herald was saying, 'Cuban youth are rebelling against Castro,' so it turned into a big deal."
"No one was trying to bring down the system; these were all real-life stories about what was happening in Cuba," he continued. "We're supposed to talk about what's not perfect and what's not right. That's what rap music is, it's not supposed to be made in cooperation with the government."
"Five days later," Fernandez said, "the formation of the Cuban Rap Agency was announced."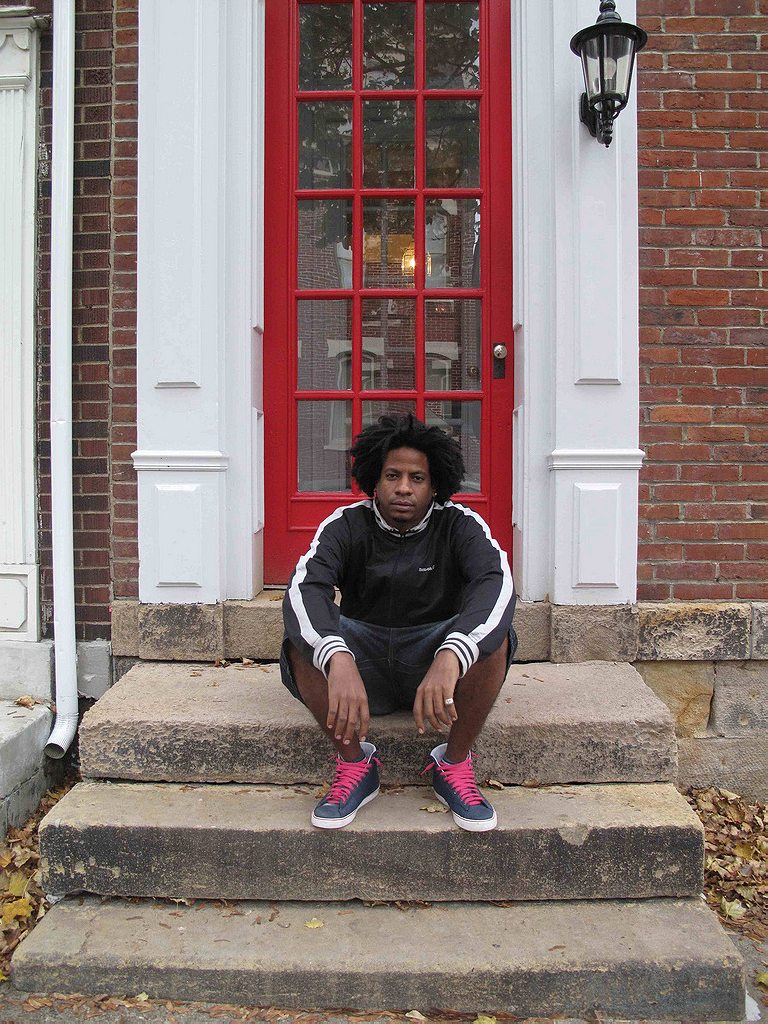 Even though Soandry was an original member of the agency, he spoke openly about his concerns that it would exclude those not lucky enough to be part of it. Otherwise, he told the Havana Times, "we are creating an elite and I think hip-hop in Cuba must become the voice of ordinary Cubans."
Within a month, the agency was up and running. For better or worse, the rappers finally had their empresa, with Susana García Amorós, a linguist with a degree in philology from the University of Havana and a member of the local political establishment, installed as director.
"She had no history with hip-hop, didn't understand it at all, but she was going to be our head adviser," says Fernandez. "She was a librarian. But more than that, she was a member of the Communist Party."
Tanya Saunders, a professor at Ohio State who has studied Cuban hip-hop extensively, says Americans have a hard time wrapping their brains around art being used as a public policy tool, but she points out that in Cuba, the minister of culture has a vote in congress. She tells me that the Cuban Rap Agency, as an institution created by the state, means that, "at some level, it will pull all the same tricks that the state typically does."
"If you're an artist in say, Centro Habana, and the state doesn't like your message, maybe they'll book a show for you out by the airport, where no one can get to it," Saunders says. "Everyone thinks they're rounding people up like they did in the 1970s, but they're more sophisticated than that."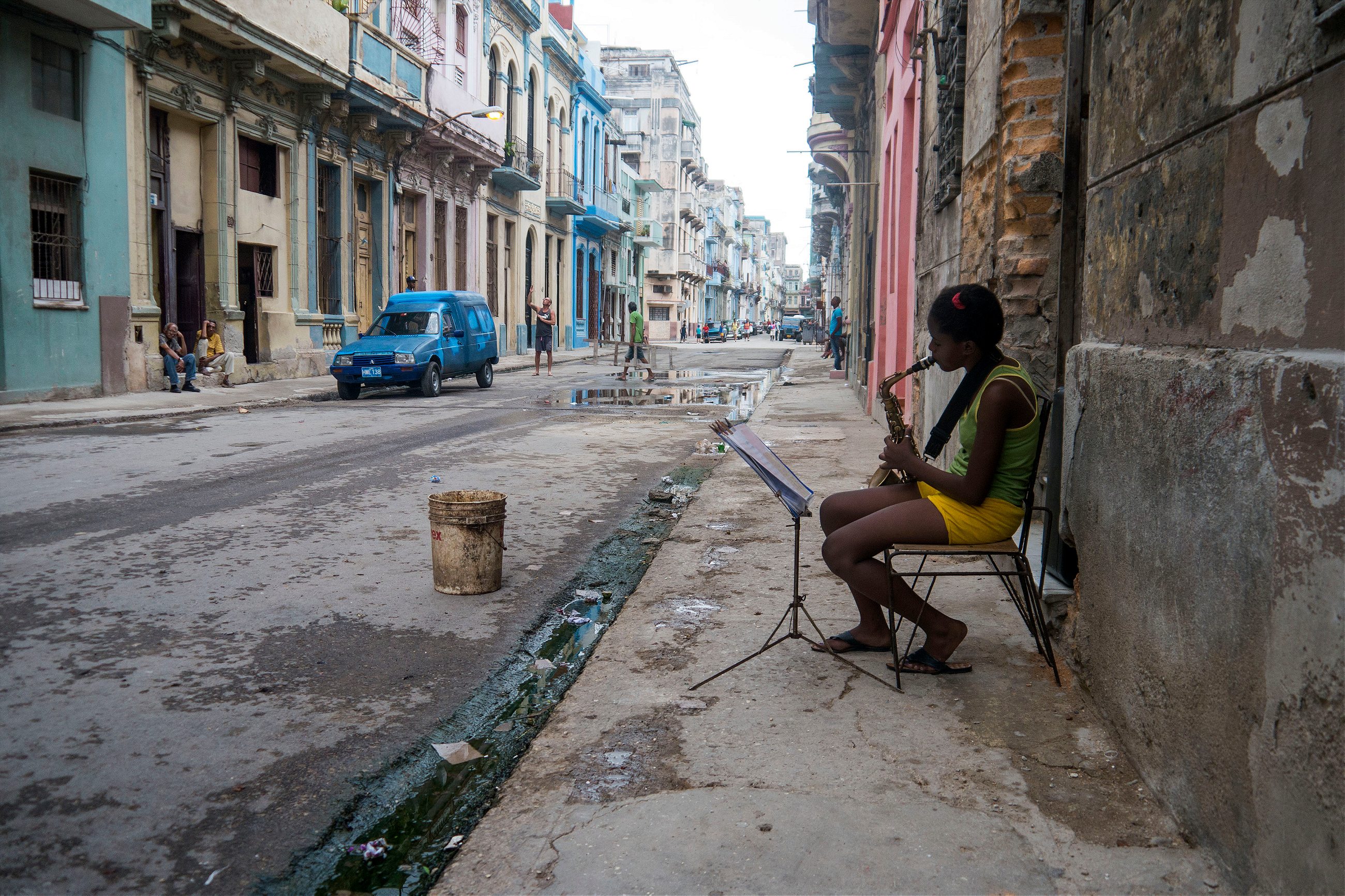 The techniques vary by degrees, but all revolve around a similar theme. When Grupo Uno, members of an East Havana cultural center, started an annual hip-hop festival in 1995, they struggled to stage the event on a virtually nonexistent budget, relying on borrowed equipment and the favors of friends. In 1999, Cuban authorities offered their assistance and provided professional gear, along with transportation to and from events and food at rehearsals. The following year, officials disbanded Grupo Uno and handed responsibility for their festival over to the Communist Youth League.
The state "sought to establish a perimeter," the Washington Post's Eugene Robinson wrote a couple of years later. "Sanctioned performances only take place one or two days a week, and they start and finish very early in the evening. No one will say so, but it would seem that the government does not want large crowds of young black people whooping it up late at night."
A cloud over Cuba's urban poetry
Containing their ideas also meant keeping them off TV and radio, both of which are entirely controlled by the regime. In 2002, when rappers produced what sociologist and writer Sujatha Fernandes described as "some of the most biting social commentary heard in years," the state kept any coverage of the festival from the airwaves.
The agency membership rebelled, and within two years, García was sacked.
"Susana is a cloud over Cuba's urban poetry," rapped nonagency group Los Aldeanos in their 2004 track "Mandamos a Parar." (Los Aldeanos was the also main focus of a covert operation by the U.S. Agency for International Development to infiltrate the Cuban hip-hop scene and encourage anti-Castro sentiment. Two Serbian music promoters were contracted by USAID to work with rappers, including the group, on the island during 2009 and 2010 in a ham-fisted attempt to "break the information blockade." The operation didn't exactly assuage the regime's concerns about the genre. As the Guardian explained in December, the "amateurish and profoundly unsuccessful plan" led to scores of arrests and interrogations, including those of people "who are thought to have had no idea they were caught up in the clandestine program.")
The next agency director, a rapper and agency member named Magia López, was initially welcomed warmly to the position by her fellow emcees. But she, too, was driven out a few years later amid charges ranging from favoritism and self-dealing to corruption and financial impropriety.
By this time, reggaeton was in vogue, and Fernandez says the agency began to shift focus. The hip-hop acts started to feel ignored as the bureaucrats at the top dumped money and resources into reggaeton acts that packed venues and whose lyrics didn't carry underlying political messages. The logistical and financial support given reggaeton was a temptation too rich to resist for many rappers, as their music was ignored.
Culture Minister Abel Prieto once blamed reggaeton for having "put the soul of the nation in the balance," and Cuban Music Institute president Orlando Vistel argued against "the right to reproduce it and play it in state or private restaurants or cafeterias, public buses or public spaces in general." But the state learned to love the carefree, apolitical vibe of reggaeton, and having groups under its purview allows for a level of official supervision while still generating large profits. Rap groups like Gente de Zona and Eddy-K began adding reggaeton flourishes to their music in pursuit of larger and larger audiences, and soon became full-fledged reggaeton acts.
"This was exactly what the bureaucrats wanted," said independent producer Alexis Rodriguez, aka DJ El D'Boys, who ran the nonaffiliated Parque Almendares hip-hop festival. "Everybody [inside the Cuban Rap Agency] fighting, everybody going crazy."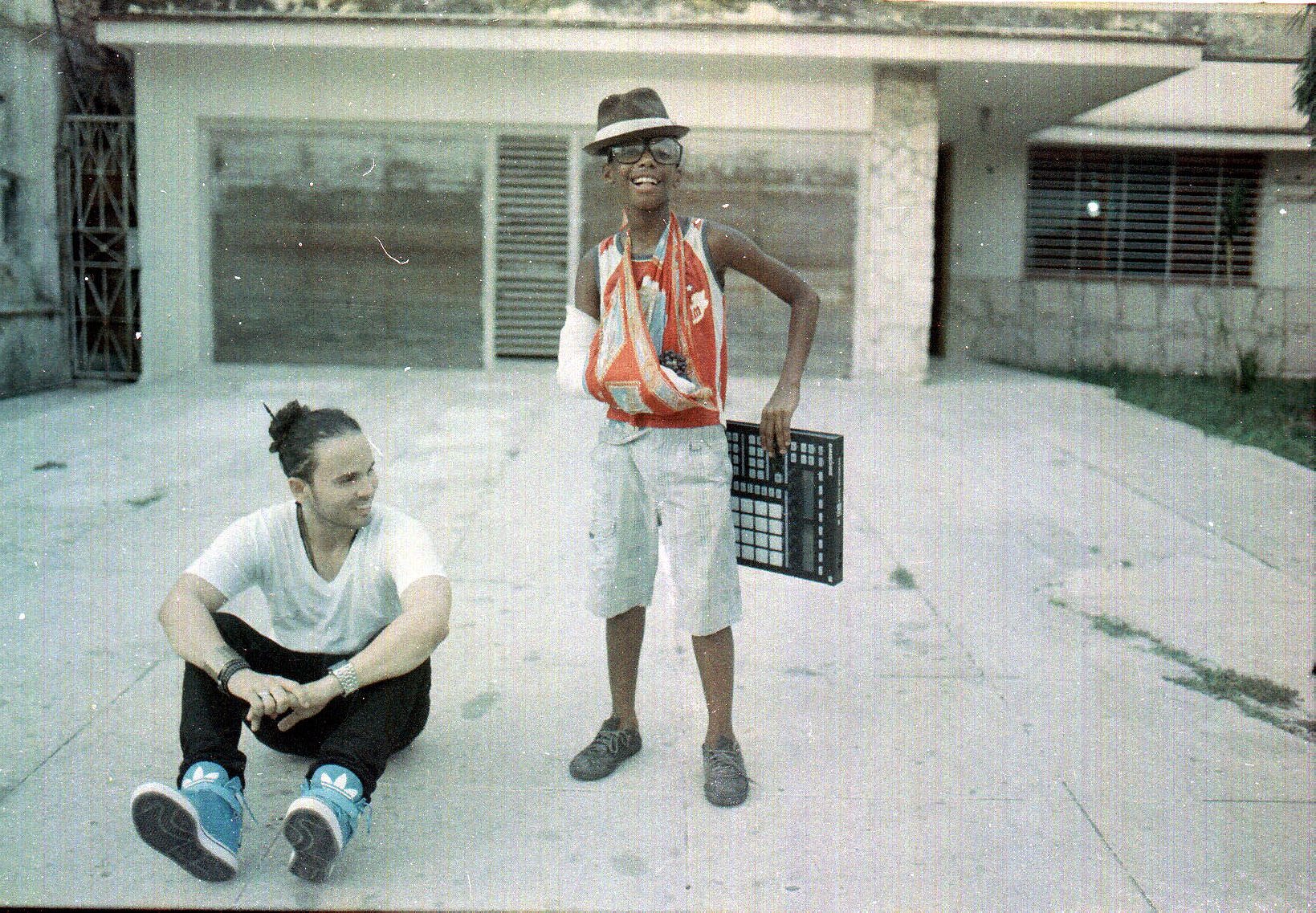 Though Cuban artists seem to chafe at subordinating their creative impulses to the revolution, they continue to accept it due to their economic reality within a broken system that struggles to provide.
It's an interesting thing to hear in Cuba, where the pursuit of profit was never supposed to play a role in these sorts of decisions. It's tough to make a living as an artist anywhere, but vocalist/producer Franky Fazz of Free Hole Negro, a Havana "free hop" group that rejected the agency and is now based in Madrid, says markets do good things for art.
"Music in Cuba is going through a period of freefall, of low performance," he told me. "Cuban society is, day-by-day, getting more closed-minded and uninformed. We Cubans had been always been considered innovators, but the lack of organization among Cuban institutions, corruption, and other factors have made sure that our musical diversity has gotten murdered; a talent without support of any kind can't come to light."
The system can deal with things only by controlling them
Pablo Herrera, the producer, is equally blunt in his assessment of what the agency did to Cuban hip-hop.
"I told everyone, once this is in place, it could only lead to the end of the scene," he said. "That's what the system does: It controls things. It can deal with things only by controlling them."
Today, reggaeton continues to play an outsized role in the Cuban Rap Agency's mission. A new director, Xiomara Madrazo, has been in place for roughly the past two years. Madrazo is a career Communist Party functionary, a position Cubans call a "cuadro Cubano." Counterintuitively, Gonzalez, the Doble Filo rapper, who recently performed (and shopped for records with) Questlove on the Roots drummer's recent trip to Havana, is happy with the way she's running things. He says she's shoring up the agency's finances, even though that meant bringing in "like 10 of the top reggaeton groups in Cuba." (Gonzalez says he has partially soured on the Agency in the past few weeks, since Soandry and Raudel — rappers he helped join the Agency — were expelled.)
"Xiomara is a professional in the Cuban government, and that is exactly what we in the agency asked for," he said. "You would never imagine rappers wanting that, but life is complex—there's theory, and there are practical solutions. You need something that can start working this week, not three years from now."
And if it doesn't work, Gonzalez says he can't.
As he explains, "I'm in the agency because it's the only way I can charge for what I do."