Images from SxSW's first Cuban music showcase of five killer acts, set up by Roads and Kingdoms and Fábrica de Arte Cubano, say all the important things about Cuba that words, punditry, or legalese never will.
President Obama left Cuba yesterday with as many questions as answers in his wake. Among the unknowns: where does rapprochement go from here? Will Raúl stop arresting the dissidents? What happens to exile property claims? Gitmo? Posada? Gourriel? There's enough lawyering ahead of both sides to backfill the Straits of Florida with affidavits and manila folders.
But that's for others to worry about. For us, for now, for one night, we filled a stage with much purer human endeavor. Music, nearly five hours of it, from some of the great lights of modern Cuba. It was all part of the Sounds of Cuba showcase, the first all-Cuban concert in the history of SxSW. Roads & Kingdoms partnered with Havana's Fábrica de Arte Cubano to bring five killer acts from the island: Telmary, Yissy Garcia y BandAncha, Daymé Arocena, X Alfonso y la Flota, and Kelvis Ochoa ("of whom there are not two on this earth", as I told PRI).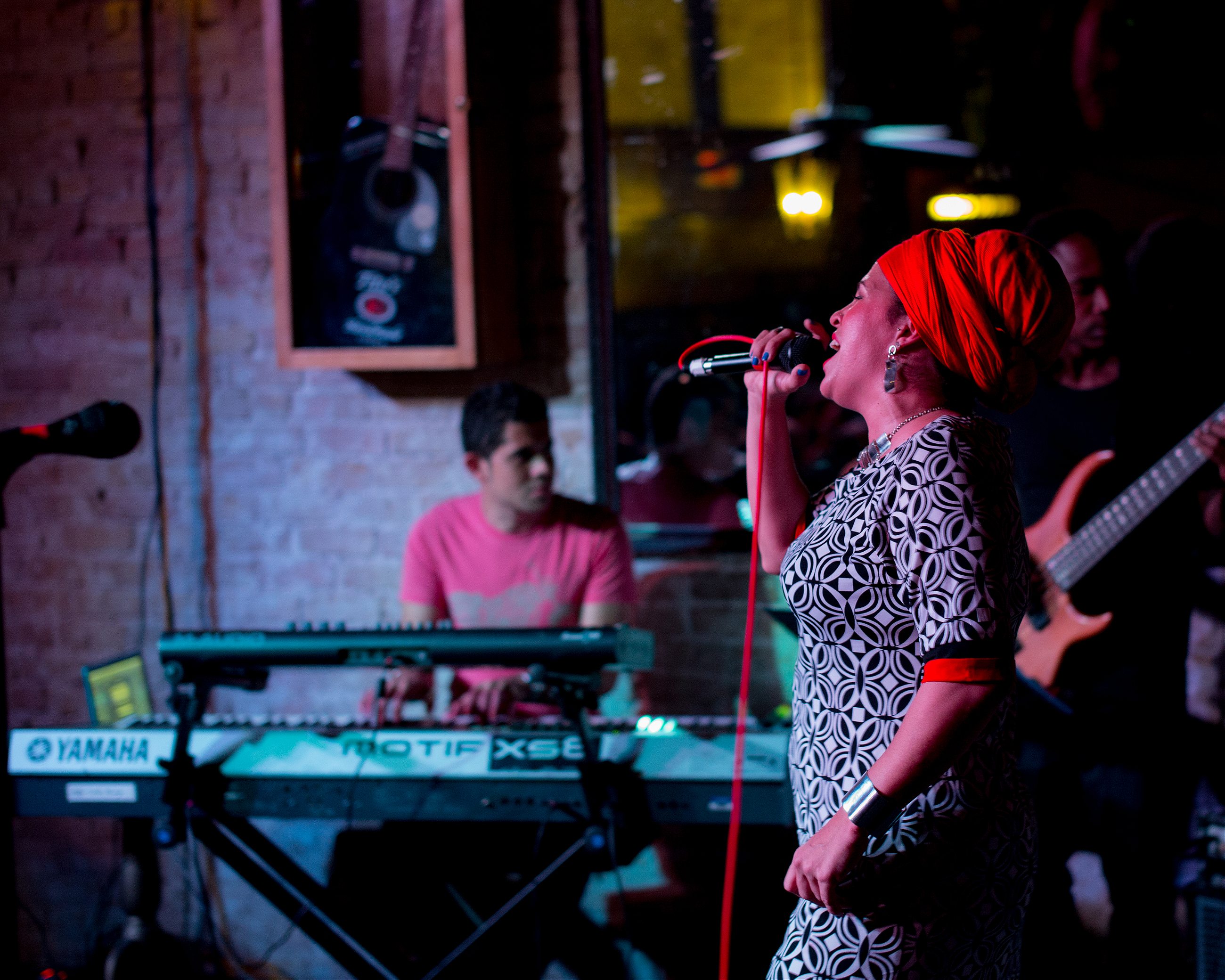 The story those five acts tell is an important one: Cuba is diverse (the showcase went from jazz to Afro-Cuban to hiphop and rock) and it is modernizing way past Buena Vista Social Club already, with or without the United States. The timing of the showcase was beyond serendipitous: as the musicians were flying from Havana en route to Austin, the Obama administration announced that Cuban musicians could, for the first time in more than 50 years, enter into contracts with American record labels.
But this is still the same Cuba where scarcity is king, so to save money, we could only bring 12 musicians for the five acts. Some, like drummer Yissy Garcia and trumpet player Julio Rigal, had to play nearly the entire evening nonstop. The result: a physically depleting, emotionally soaring, musically devastating marathon of sound and love and power. We were fortunate to have the talented photographer Michael Magers, who had already photographed many of these artists in Havana and New York, onstage with them. The resulting images say all the things, the important things, about Cuba that words, punditry or legalese never will. —Nathan Thornburgh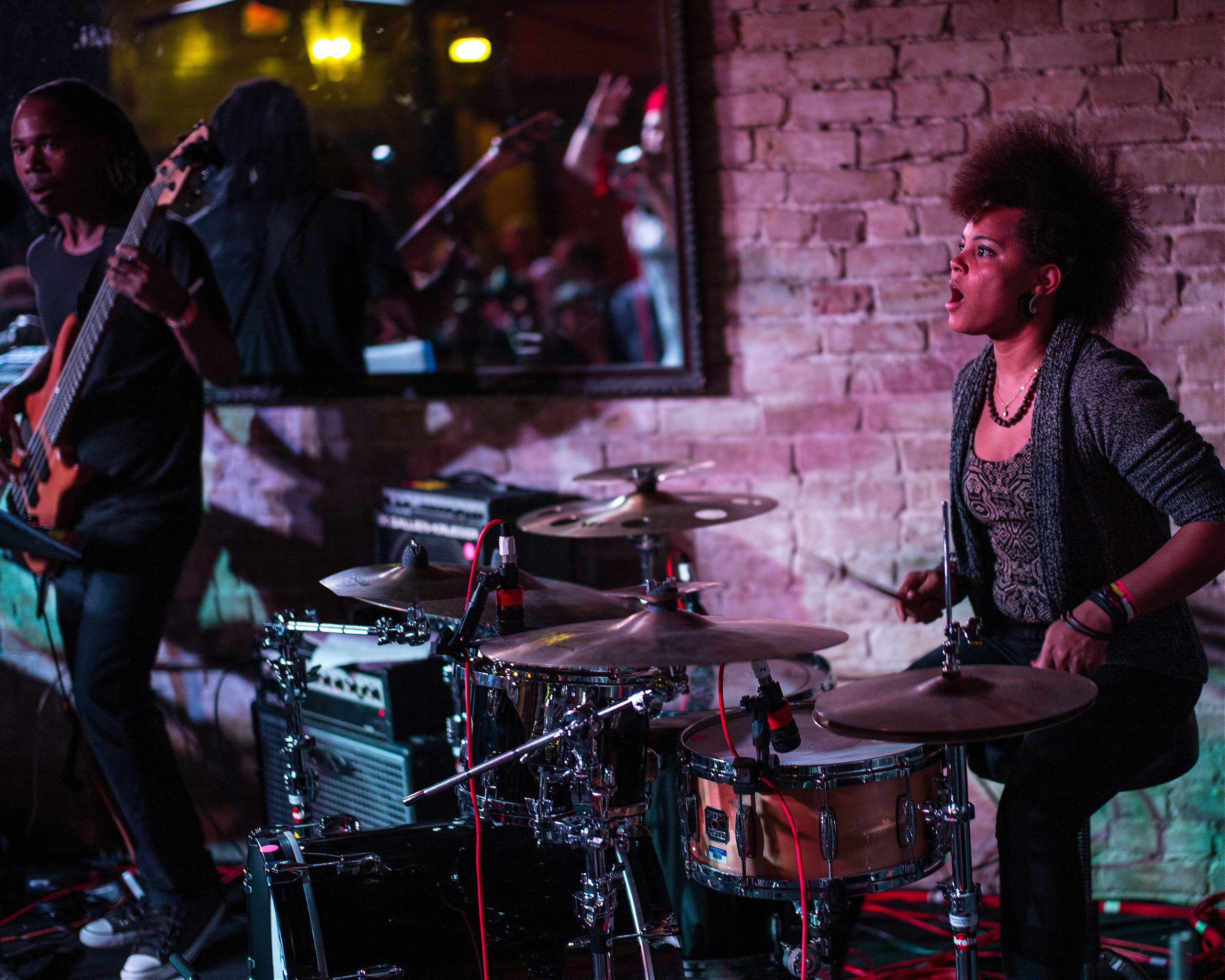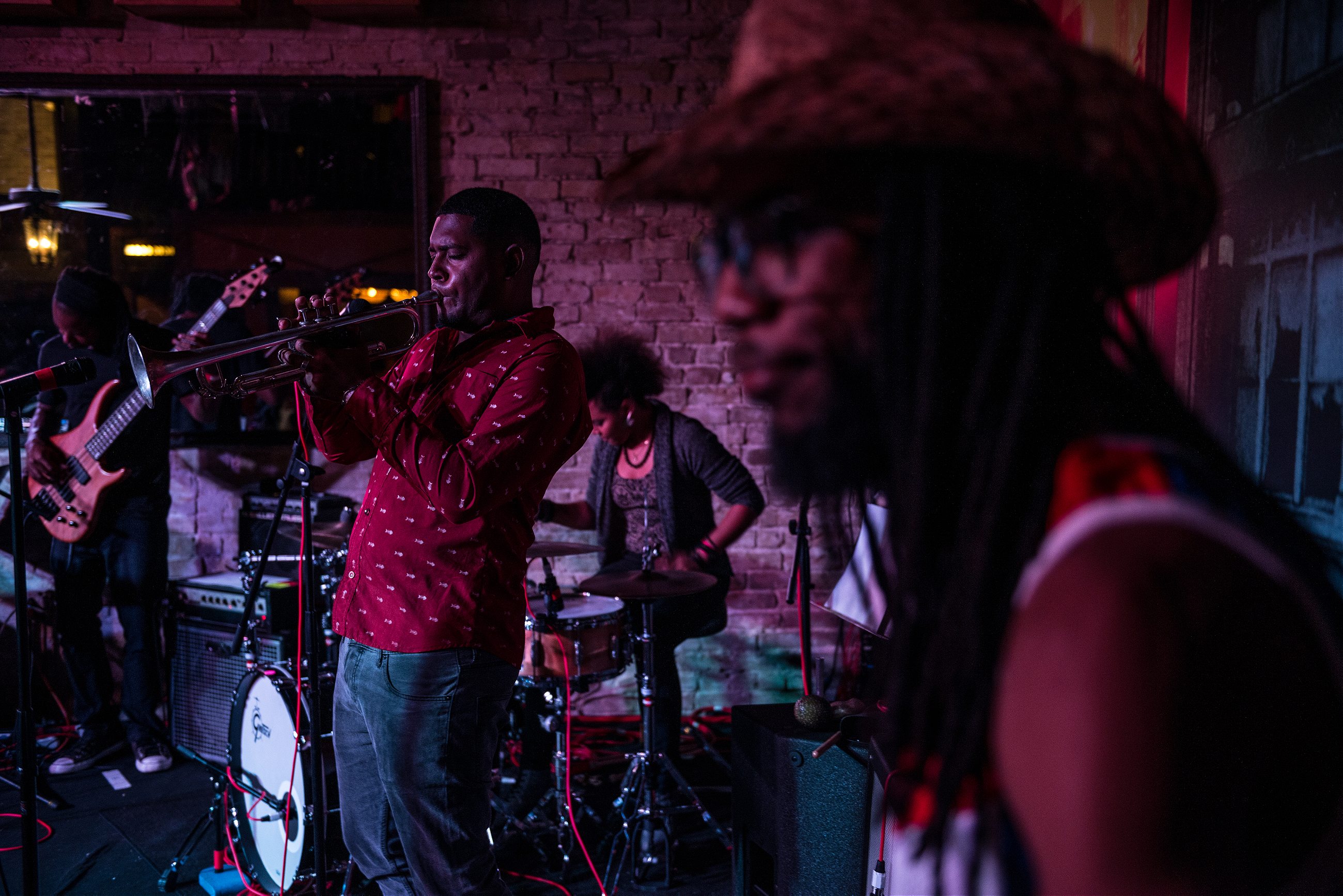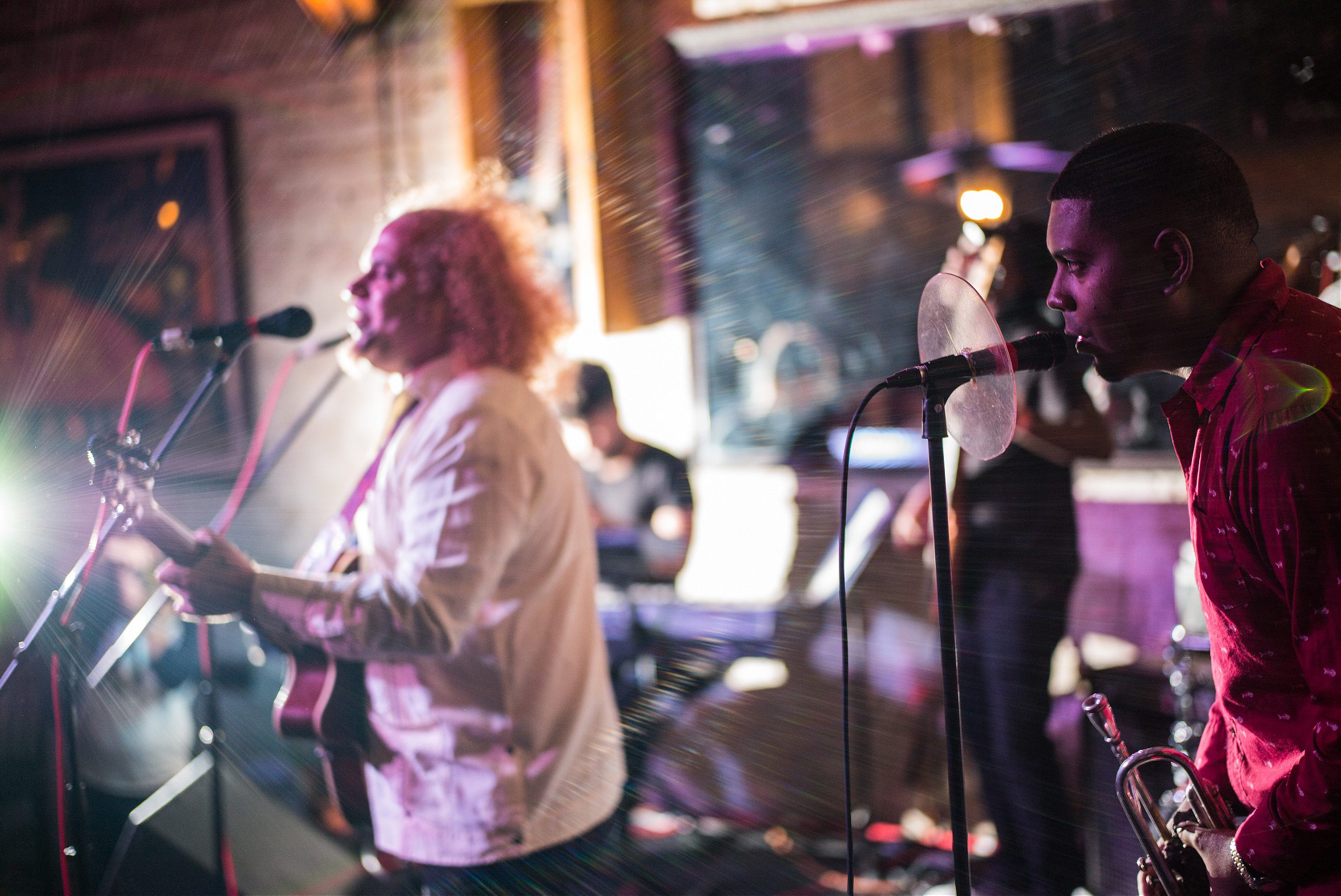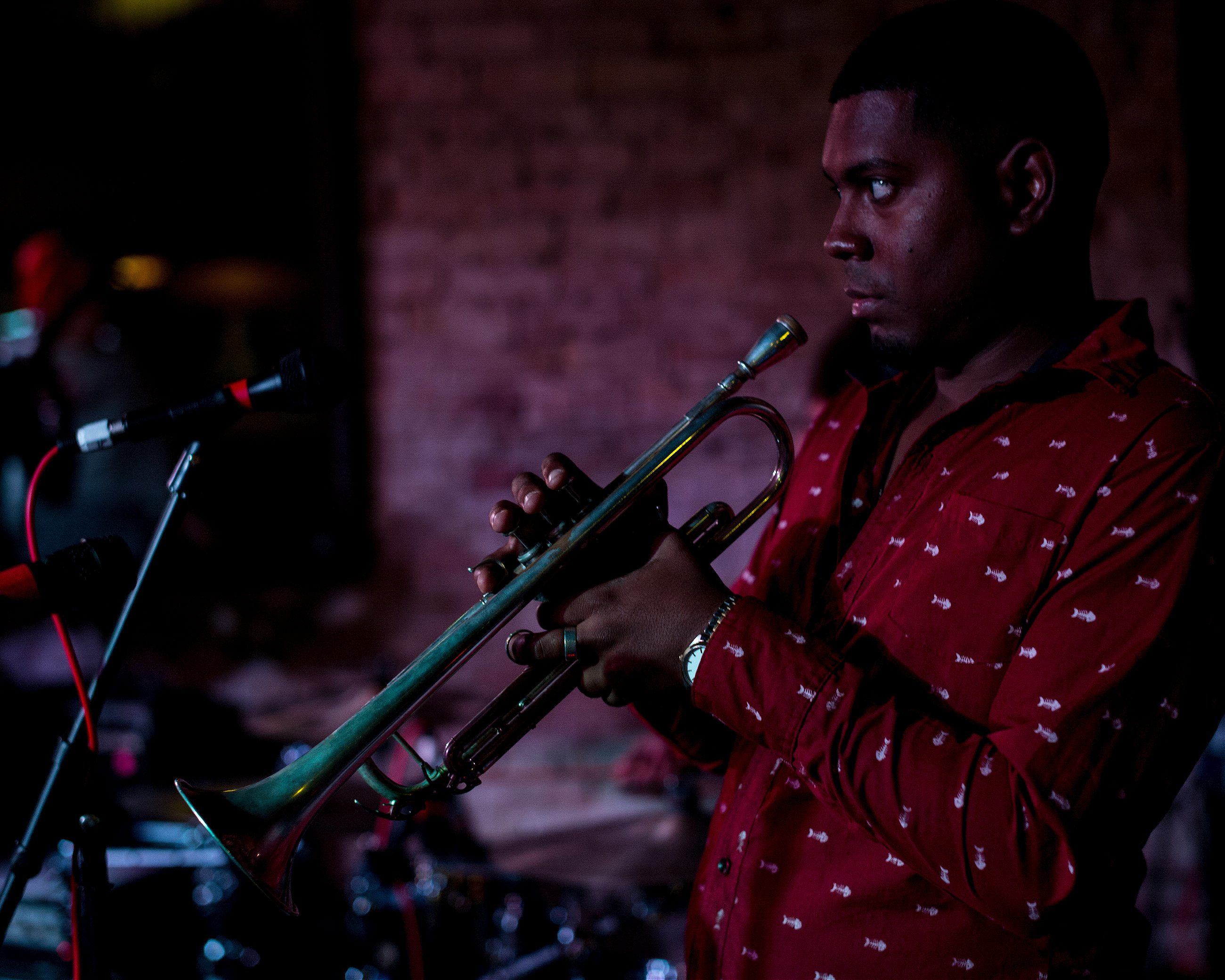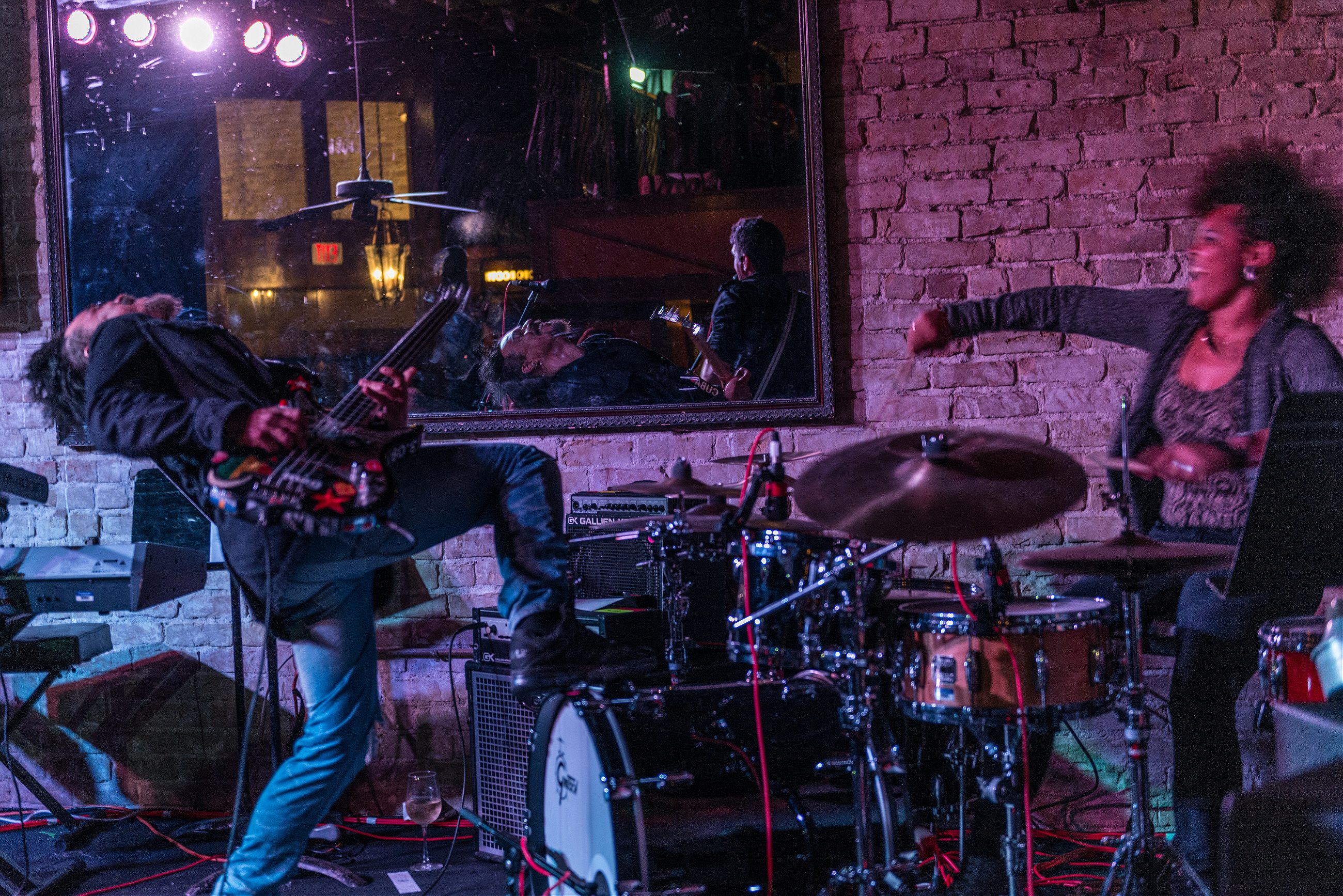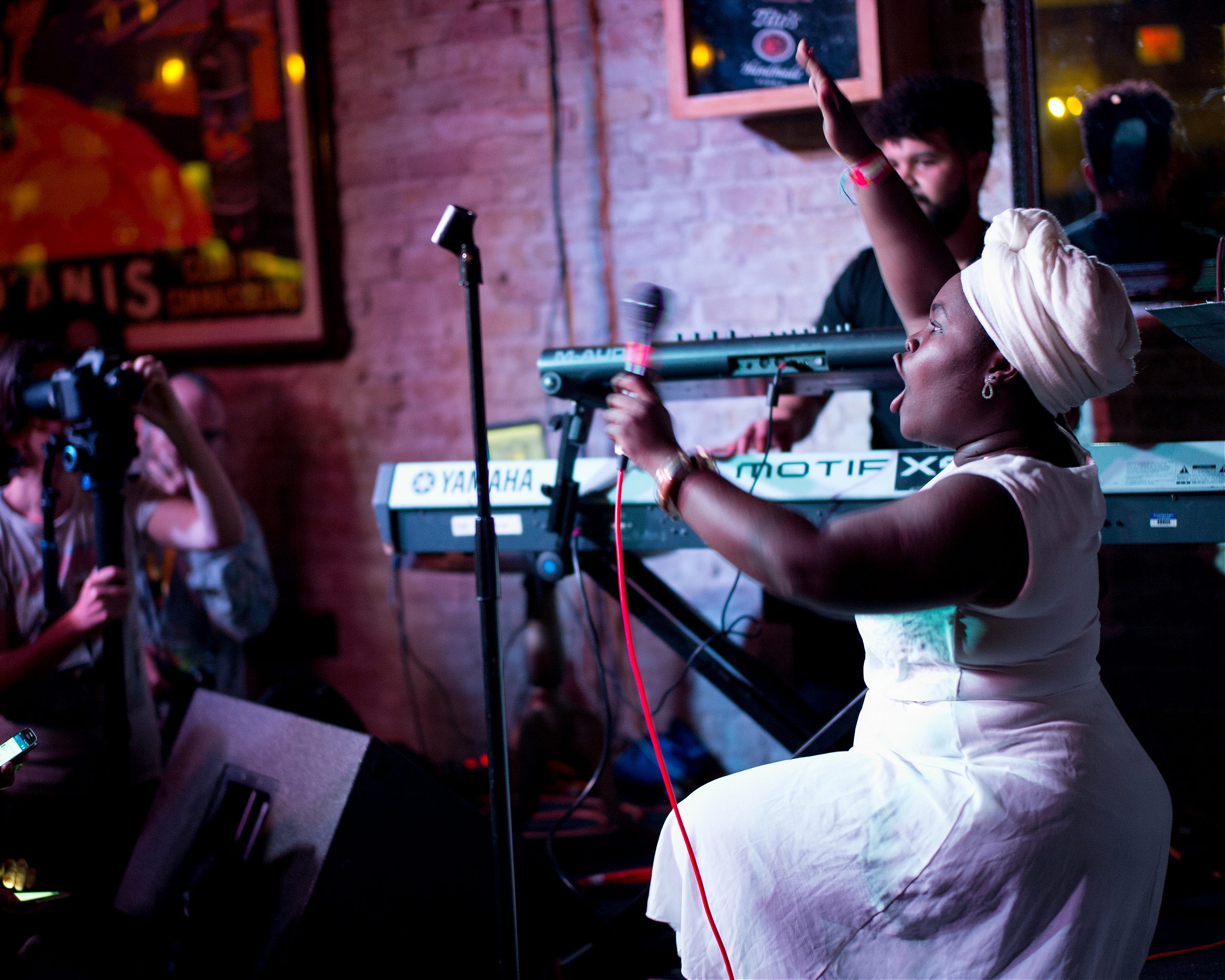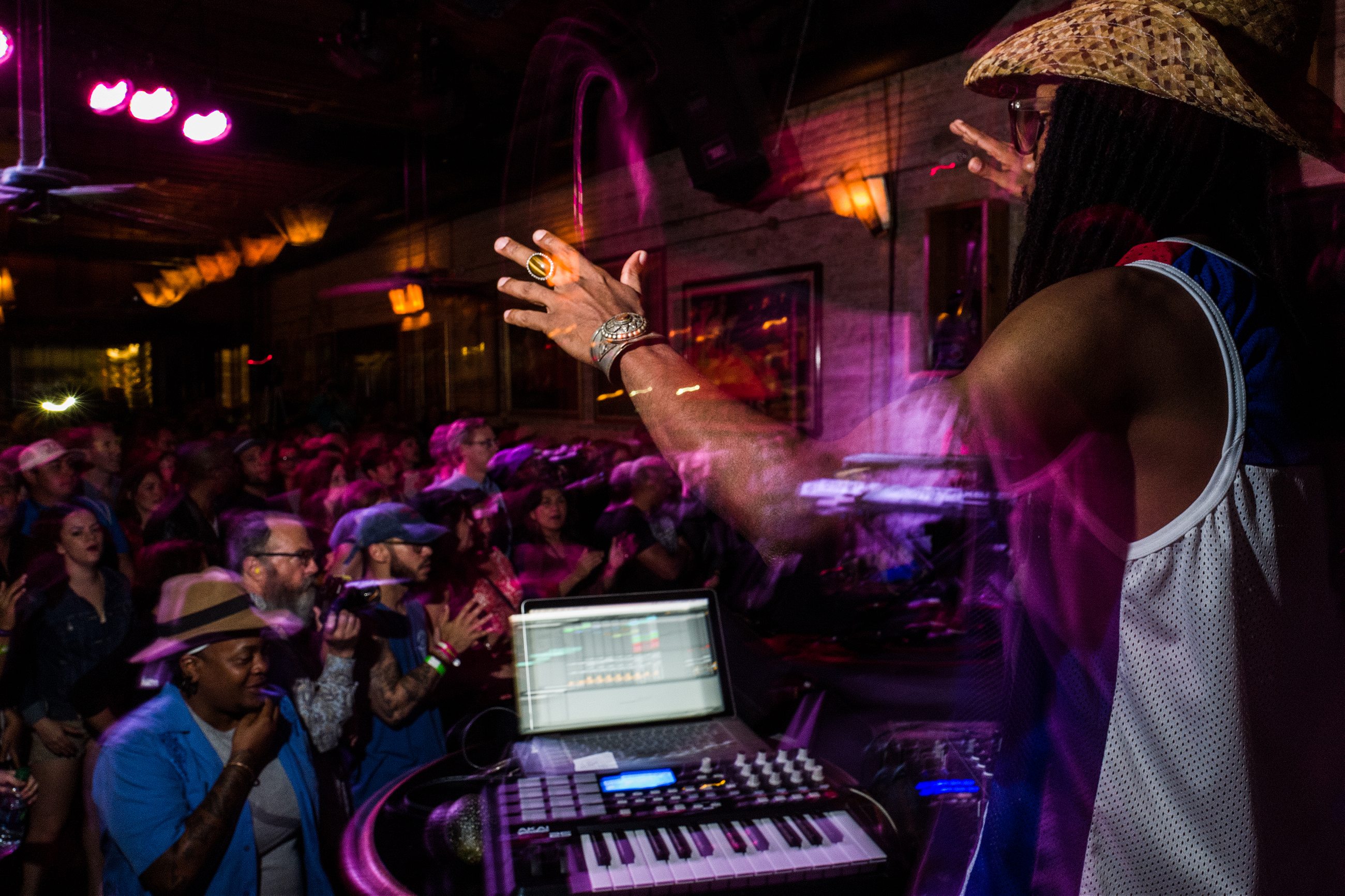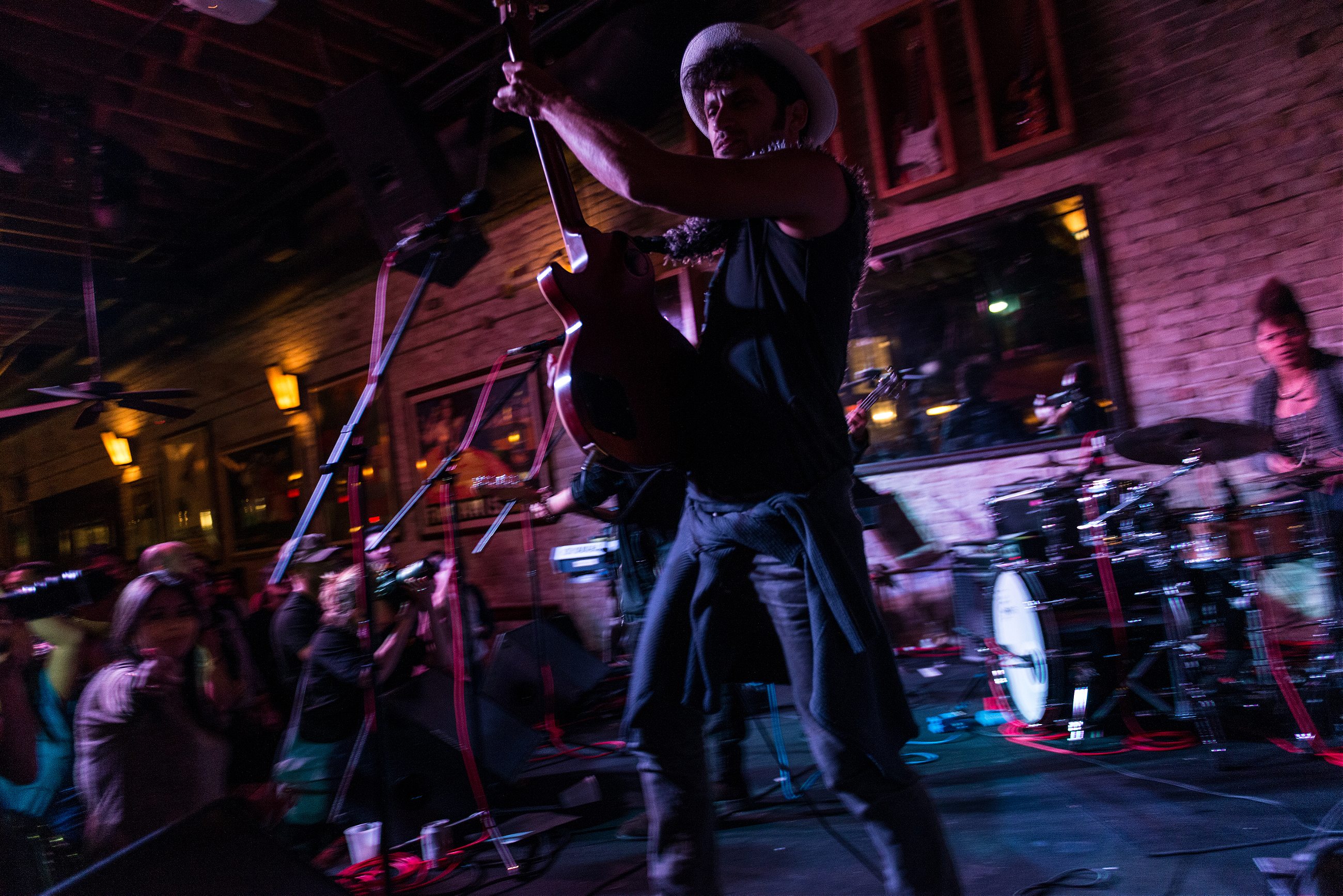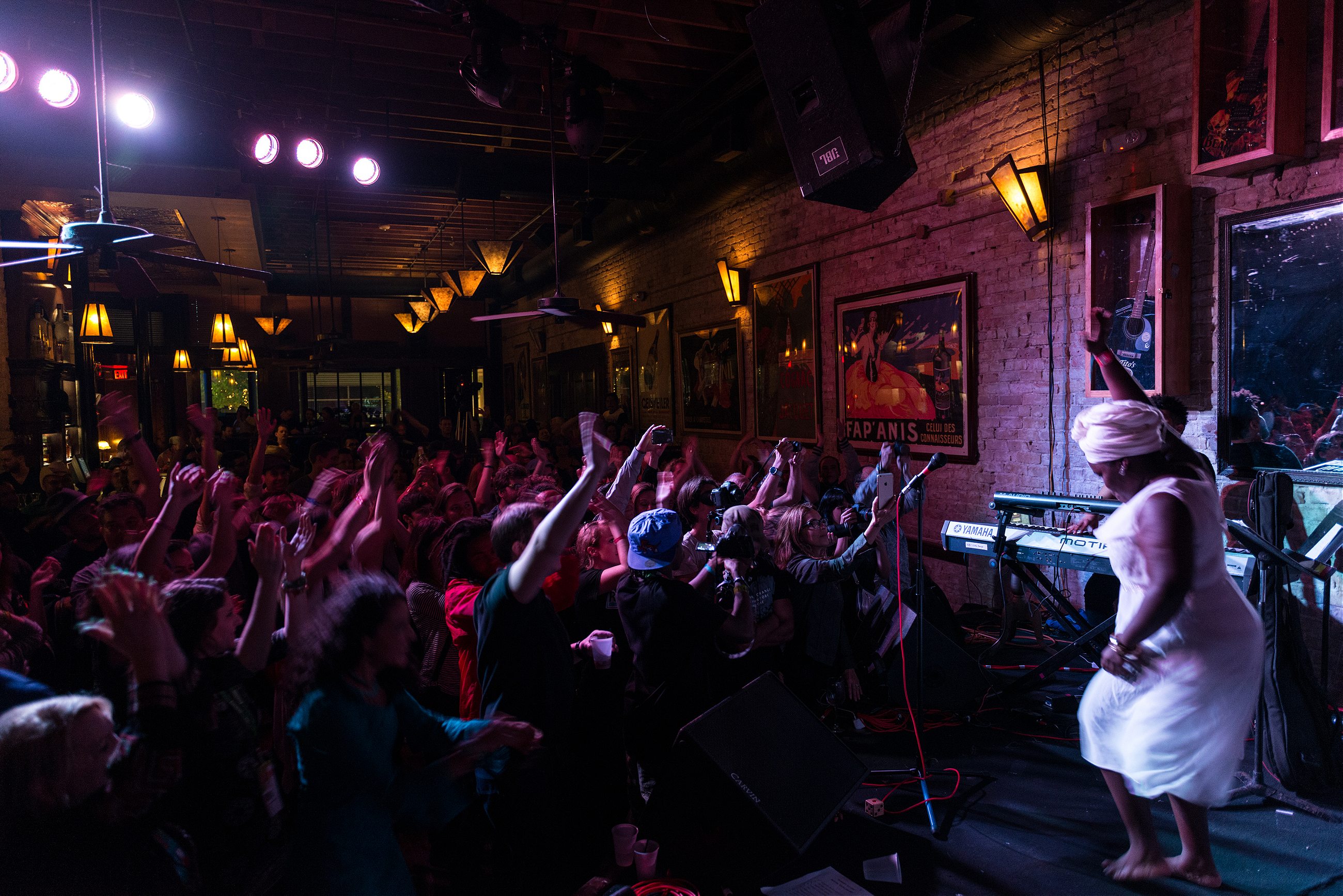 Cover photo: Daymé, who was initiated into the Santería religion two years ago, always takes her shoes off to perform.