Guillermo Rigondeaux had so many amateur medals that he melted a couple down to make some gold teeth. It doesn't get much fiercer than that. So why can't he get a proper fight?
No one wants to fight Guillermo Rigondeaux. That's the rumor circling ringside and Sod Looknongyangtoy seems intent on confirming it as fact.
The Thai fighter had been saying all the right things before stepping into the ring—that he's grateful for the opportunity to fight Cuba's WBA/WBO super bantamweight world champion, and that he's come here to Macau to put on a show for the 8,000 gathered at the Cotai Arena. But since the bell sounded to start the first round, Sod has been cautious and backpedalling, and now he's on his knees and he's on the canvas.
An accidental clash of heads brought him down, but Sod seems to be using it to stall, wailing at referee Mark Nelson and clutching the right side of his face like he's looking for answers, or for help. He's not going to find either. All the while Rigondeaux standsin the neutral corner, watching and waiting.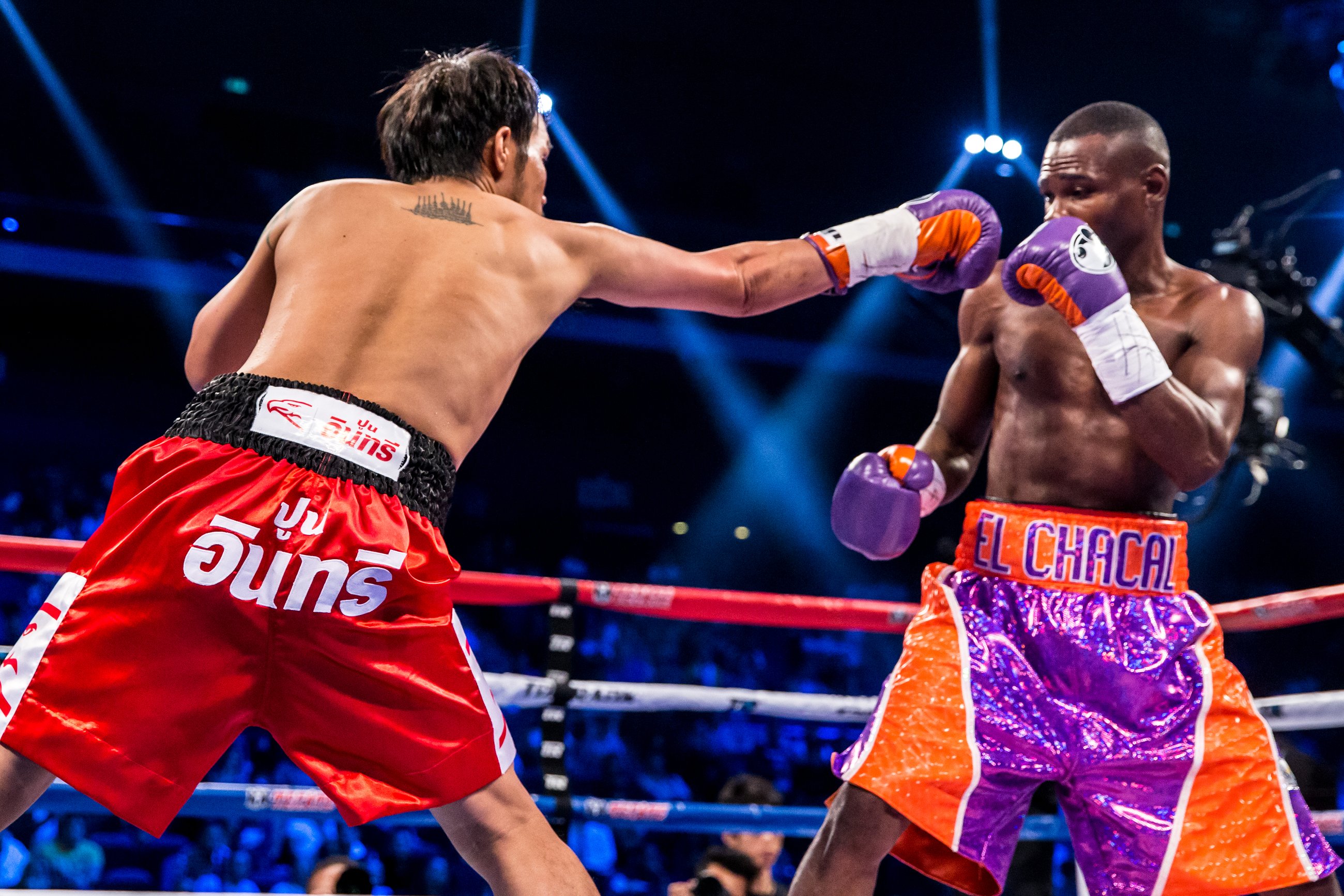 Sod finally gets to his feet, Nelson asks the fighters to touch gloves for the restart—and then it's all over. At 1:44 of the first round of their scheduled 12-rounder, it's as though Rigondeaux has simply had enough of all the nonsense and a split second after the gloves have touched, a wicked left-right combination sends Sod back to the canvas. Though he struggles to his feet, Sod doesn't beat the count and Nelson signals that the fight is over.
The Thai boxer retreats to his corner still complaining about that head clash but no one is listening.
Everyone starts talking again about how it seems no one wants to fight Guillermo Rigondeaux.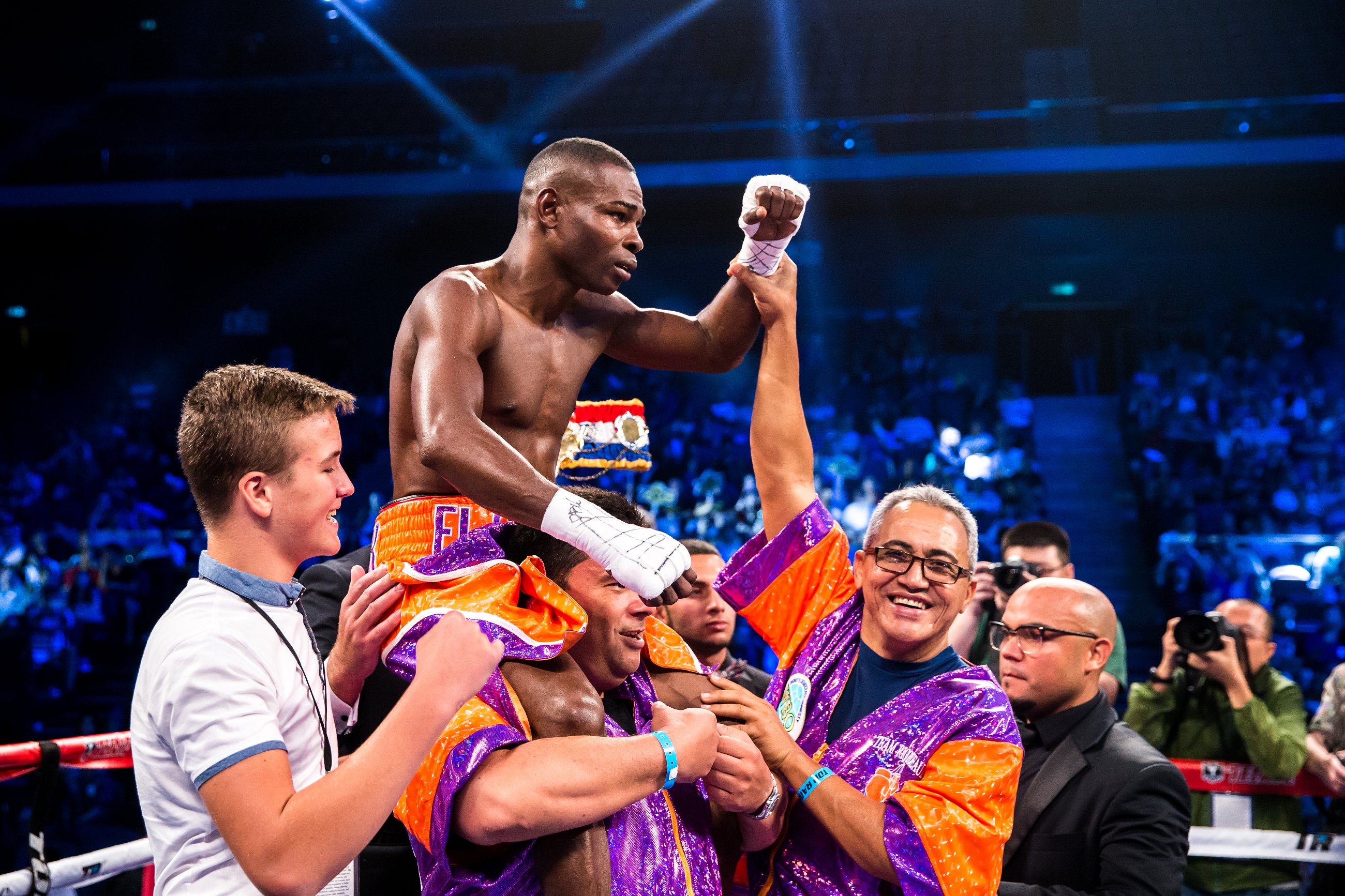 Maybe potential opponents are cowed by the idea of a fighter who won so many amateur medals that he melted two of them down to make his gold teeth. Or perhaps, more prosaically, they've seen how clinically he dismantles boxers in the ring. But the world of professional boxing is usually more complicated than just fierceness or intimidation. There is money and marketing, and big promoters pulling strings to engineer big paydays.
Whatever the reason, members of the 33-year-old Rigondeaux's entourage let their frustrations be known over the weekend of the bout. They are happy that Sod took the fight but want to face more challenging opponents than the 37-year-old Thai veteran, whose past two fights had been taut six-rounders won on points against opponents who had just one previous professional bout combined.
It seems that we have run out of fighters to face
Rigondeaux most often likes to let others do the talking for him, especially when a fight is looming, and so it's up to manager Gary Hyde to first set the record straight."Guillermo Rigondeaux is the most avoided fighter in the world today," says Hyde. "It seems that we have run out of fighters to face."
The Cuban southpaw's camp wants to unify all the belts in the super bantamweight division. That means facing off against Leo Santa Cruz (WBC) and Kiko Martinez (IBF). The WBO, whose belt Rigondeaux holds, has demanded he square off next against 24-year-old Mexican-American Chris Avalos (24-2, 18 KOs) before the end of the year—but Rigondeaux's people think their man deserves a better fight and better purse. And while Santa Cruz has since been drawn out of the woods by the Rigondeaux camp's words in Macau ("We are ready to fight," he posted on Twitter), he has also suggested that the bout might take place only after he has fought two more times.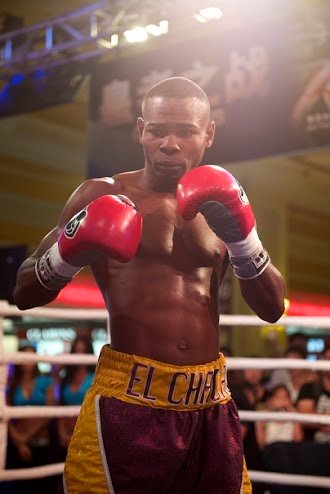 Maybe Santa Cruz knows what he's in for. Since Rigondeaux escaped his homeland in 2009—leaving his wife and two sons behind—Rigondeaux he has fought 14 times for 14 wins, with nine of those victories by knockout. As an amateur, the man they call El Chacal (The Jackal) had an unofficial record of 375 wins and 12 losses, with Olympic gold medals (2000 and 2004), to go with the two world amateur gold medals from 2001 and 2005 he had melted down and made into his teeth.
A three-year contract with boxing impresario Bob Arum's Top Rank organization came to an end with the bout against Sod, and it was a bout tucked away on a fight card staged at the Venetian resort in southern China, far from the sport's traditional fan base, and not included among the fights broadcast in the U.S. and beyond on the HBO2 network. It wasleft to UniMas to pick up a feed (delayed by 11 hours) for its Latin American audience. But the general consensus among those who follow the fight game has been that Arum and his cohorts have been unable to find a way to successfully market the fighter.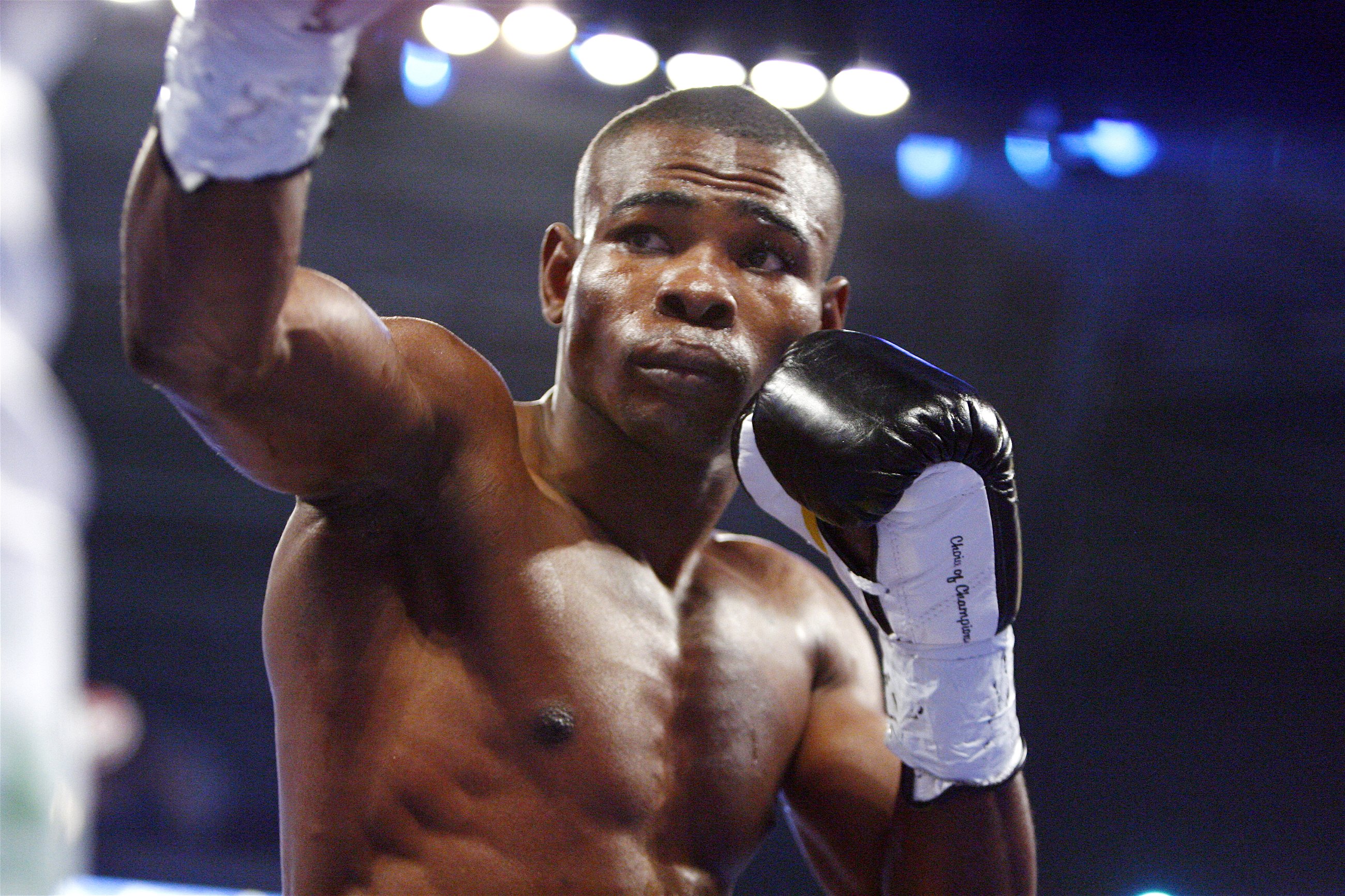 Perhaps that's simply because of his no-nonsense style. Throughout his career Rigondeaux's compact and patient ring craft has proved almost impossible to overcome. The Cuban leaves nothing to chance, picking his punches and rarely—if ever—being drawn into out-and-out warfare ("I fight my fight, not my opponents' fight," is how he explains it in Macau).
That's how it was when Top Rank threw him up against Philippine sensation Nonito Donaire with the WBA (Rigondeaux's) and WBO (Donaire's) super bantamweight titles on the line in April 2013. Donaire has been hyped as the "new Manny Pacquiao", but Rigondeaux relentlessly wore him down until he seemed to be trying to survive rather than win. There were rumors afterward that Arum and his team were not too happy that Rigondeaux embarrassed one of the stars of a schedule they are increasing skewing towards boxing's rising fan base in Asia.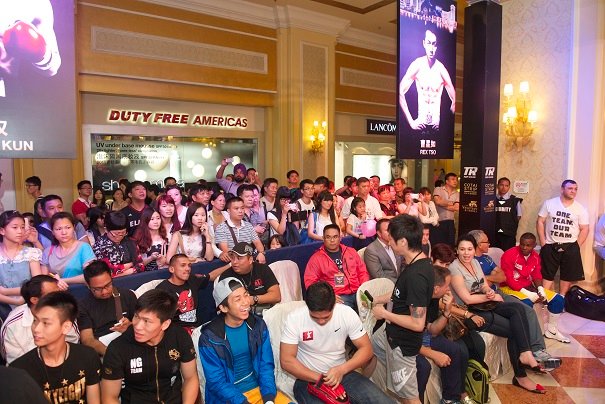 And Rigondeaux was much the same in the ring against Sod, albeit in a truncated form. The decision to throw punches so soon after the gloves were touched for a restart was not a pretty one to watch—although not illegal, it's also not exactly the done thing—but it was brutally effective, and it brought Rigondeaux exactly the desired result with the minimum of fuss required.
"We didn't just come out here just to fight, we came out here to make a statement and to show the world that one of the best fighters in the world took a lot of risk to get here," explains Louis Fonseca, vice-president of the Caribe Promotions group which has been and will continue to help chart Rigondeaux's pro career.
Rigondeaux risked his life to leave the island and to come here and fight
After dominating the world amateur ranks, Rigondeaux decided his career would not be considered complete until he tested himself against the pros.To do that he had to leave Cuba behind. The first attempt to defect came during the 2007 Pan American Games in Brazil but the fighter was caught, publicly humiliated, labeled a traitor by Fidel Castro, and kicked off the national squad, costing him a place at the Beijing Olympics in 2008. The second time around, in 2009, Rigondeaux took fewer chances and took the more well-worn path to Mexico City and then to Miami, where he is now based.
"Cuban fighters take a risk in leaving the island," says Fonseca. "They have families back home. Rigondeaux risked his life to leave the island and to come here and fight for his sons. He's a father and his job is to box and to make money to provide for his family in Cuba… He's not hiding from anybody – he just wants to fight the best."
Once Rigondeaux made it to the United States, he had to start promoting himself all over again. He spent time working out with Hall of Fame trainer Freddie Roach who soon proclaimed that Rigondeaux was "probably the greatest talent" he has ever seen. And Hyde wants to tell the rest of the world exactly that.
"He's got 10 gears," says the Irishman. "We've seen two years of Rigondeaux [with a world pro title] and you'll see 10 years, believe me. He's going to do serious damage in the 122 pound division and when he's finished there, he's going to 126 and he's going to smash everyone there as well. You heard it here in Macau first. He's going to do the business."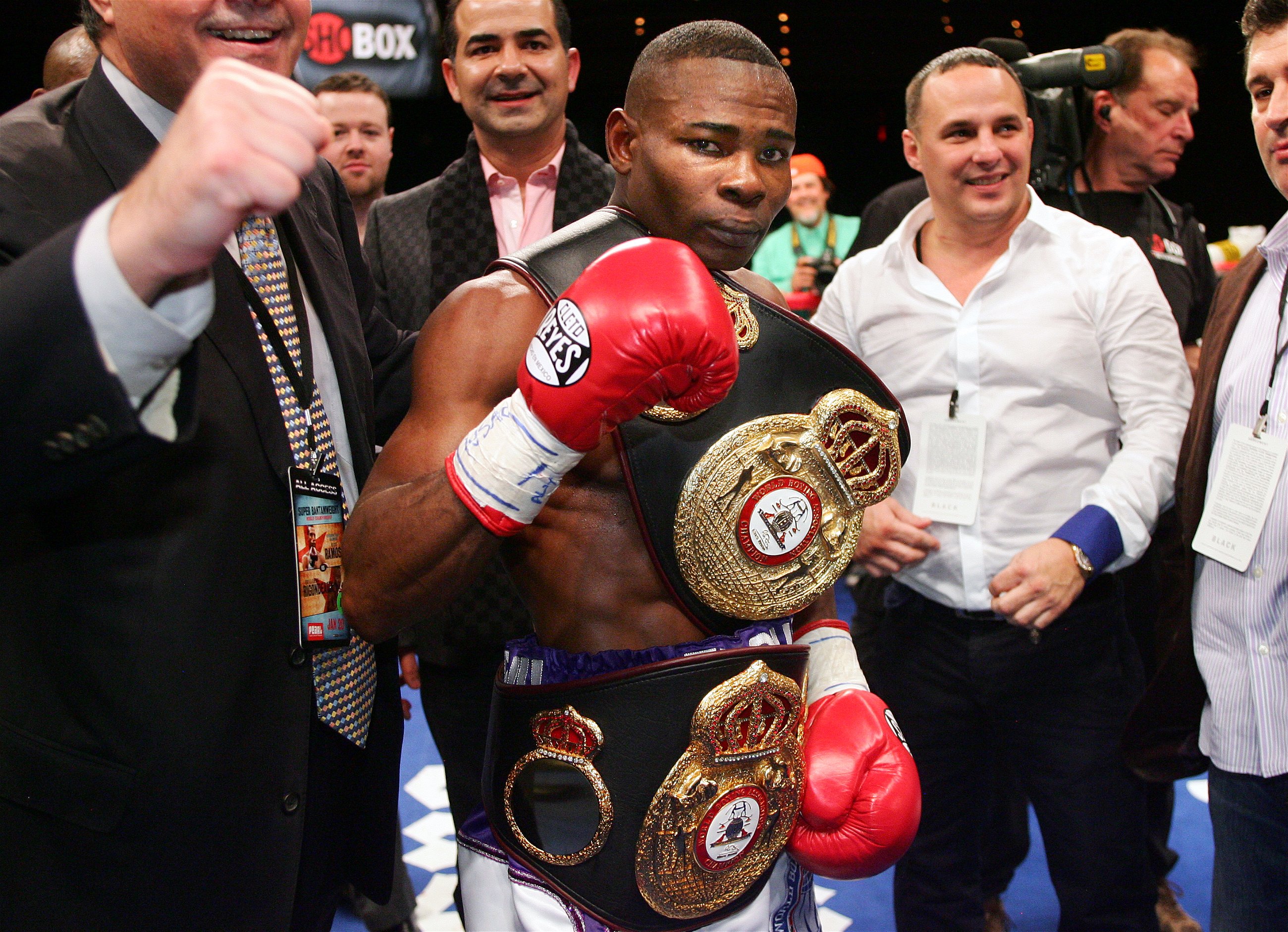 The first thing Rigondeaux does after the fight is thank Sod for the effort and sing the praises of both the city and the resort that have hosted him. The fighter presents himself in person very much like he does in the ring, measured and poised and making sure everything he does hits its intended target.
"I take my hat off to him [Sod] for having the guts to step into the ring against me," says Rigondeaux. "I am ready to fight whoever wants to fight me. At 122 (pounds) whoever wants to fight me, I am ready to fight. If you enjoyed the show and want to see me fight again, it's up to you guys. I am open to fight anybody. I really don't want to name names, and I want to leave it up to the promoters. I want to leave it up to you guys, to the press, to make these fighters come to me, and fight."
If only it were that simple.