In a Chinese ghost city, James Miller consoles a gay friend being forced to marry a woman.
"The code word is giraffe," Andrew said.
Andrew and I had met earlier at Eddy's, Shanghai's longstanding gay bar. He was older than me, and wiser in certain ways of the world. We became fast friends and went back to his place after the bar. I was sitting at his kitchen table in a palatial suite with the best view of Shanghai money could buy, drinking cheap Marks and Spencer Chablis out of Baccarat crystal glasses. Slowly I forced myself to pay attention.
"Giraffe?" I asked. I'd been drinking steadily throughout the evening and my head felt thick and dull. The penny didn't drop. It floated slowly to the ground. "Because I've stuck my neck out too far," I realized out loud.
"Uh huh. Now, what's the code word?"
"Giraffe," I mumbled.
"Right. Text me 'giraffe' and I'll send in the rescue party."
It hadn't occurred to me that I might need to be rescued from my upcoming journey, and the fact that I now had an emergency protocol didn't reassure me much.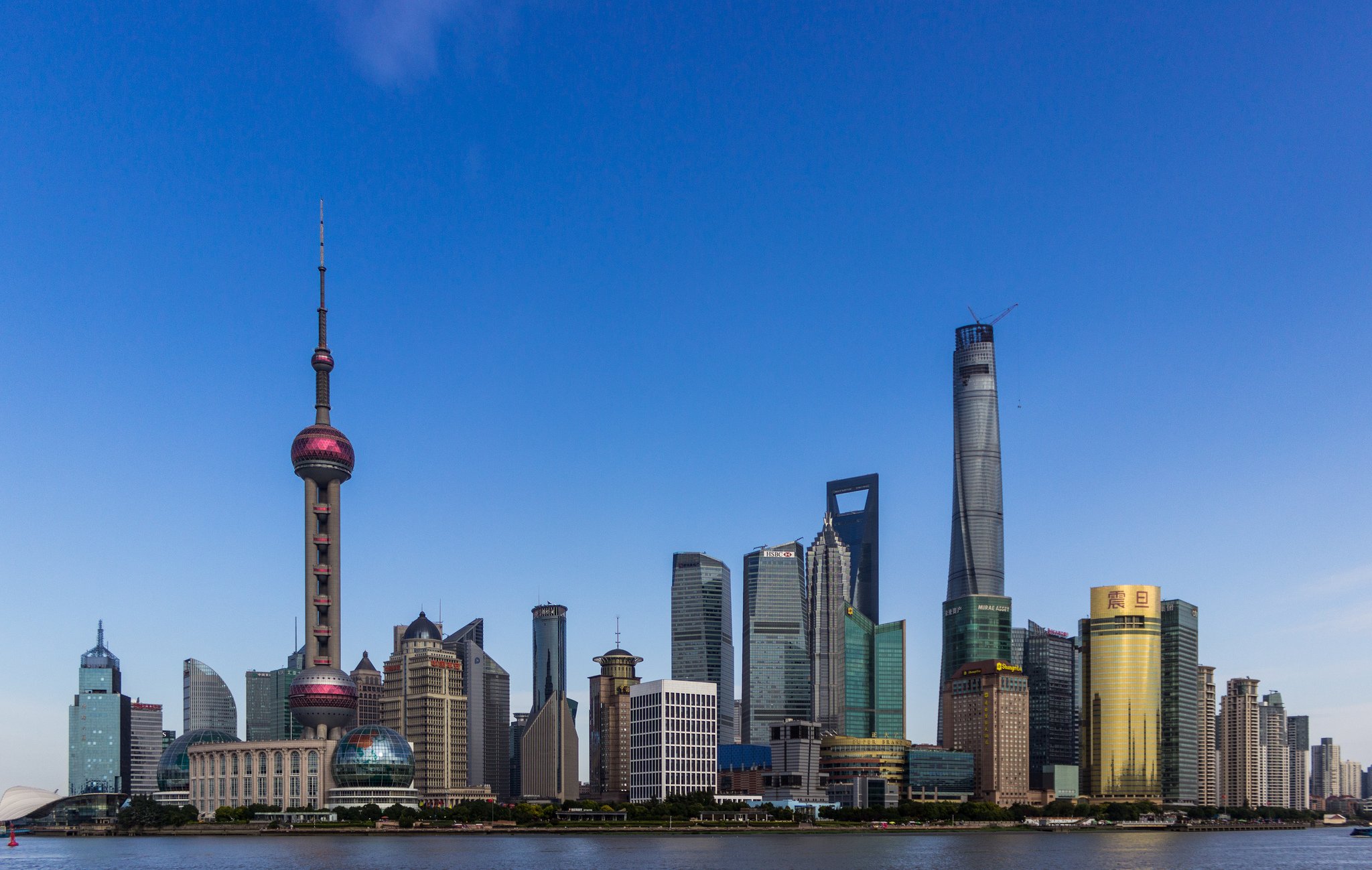 I was on my way to visit Tom. He was a fu er dai, a second generation rich man. We had met on a gay chat app a few months back. He was 26, and owned a beauty products store, but it didn't occupy much of his time. Mostly he just spent his family's money. The problem was, he was gay and his parents were forcing him to get married.
I had met older Chinese gay men who were married. All of them had a child, all of them lived a double life, but I had never met anyone who was being forced into a marriage. It's just the culture, I thought, that's what you have to do. There are an estimated 20 million male homosexuals of marriageable age in China, according to Zhang Beichuan, a prominent scholar of sexuality, and some 80 percent of them will marry a woman. But then I wondered what it might be like for a straight man to be forced into a gay marriage. Tom was panicking. He sent me frantic texts, and talked of death and suicide. Rashly, I had offered to visit him to talk things over.
"No good can come of this," Andrew warned. "There's nothing you can do." But I had already bought the ticket. Plus I had a romantic streak that made me foolish.
I flew from Shanghai to Ordos in Inner Mongolia. Over the years there had been massive real estate investments resulting in stunning and largely pointless buildings. No one could afford to live there and the result was a "ghost city," beautiful on the outside, empty on the inside. Tom met me at the deserted airport. He was wearing designer jeans expensively shredded and resewn, a crisp white shirt, and a topaz blue jacket.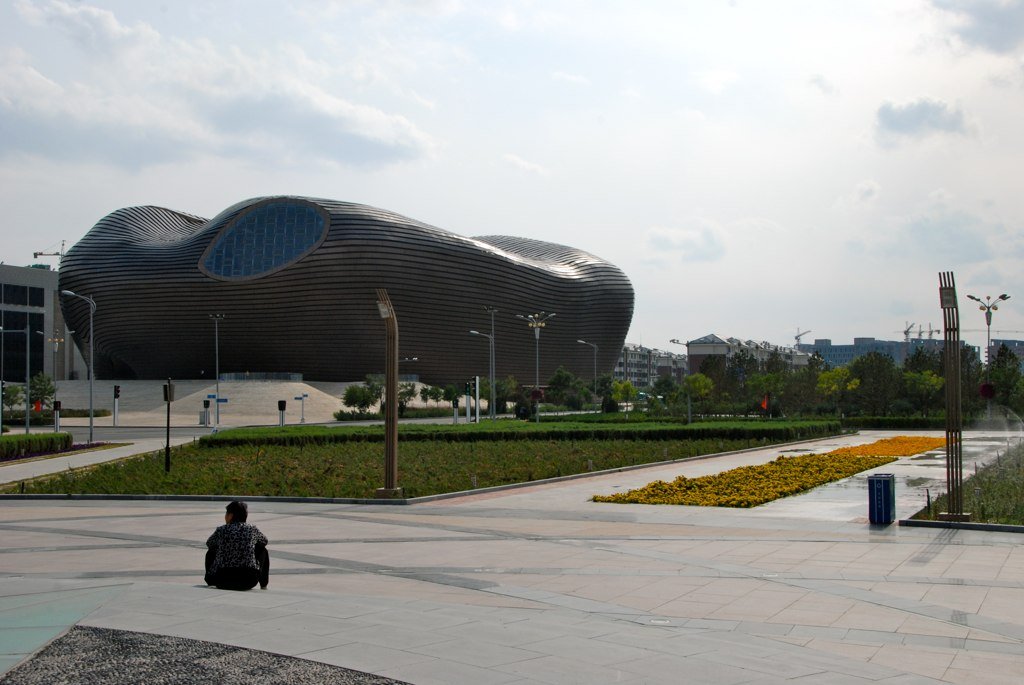 "Just remember you're my English teacher," Tom drilled into my head. "And don't mention anything to do with gay. No one knows I'm gay. No one can suspect you're gay either. And don't let any of my friends add you on WeChat."
I relished the challenge of going back into the closet for a few days. I also thought it would help give me some insight into what Tom was going through.
"But there's a problem," Tom said, interrupting my thoughts. "I'm really sorry but there's no hot water in the whole of the town."
Now this was something to worry about.
"You're kidding, right?"
He wasn't. The municipal government had just announced that the town's natural gas supply would be shut off for three days. No hot water for showers, even in a five star hotel. I closed my eyes, contemplated my options, and picked up my phone. Giraffe?
Along with the dust came wealth
We soon left the blue skies and high grasslands of Inner Mongolia, crossed the river and entered Shaanxi province. North Shaanxi is rich in natural resources, especially minerals and coal. We passed countless convoys of trucks carrying coal from the mines to the power stations. The air was thick with black dust. But along with the dust came wealth. The cars mostly were Audis and Mercedes.
By 5 p.m. we had arrived at the hotel. "You're my guest," Tom said, "and you're in my home town." I had to let him pay, but it also meant that I had to play by his rules. I overheard him tell the hotel clerk he would pay day by day. Just in case I had to escape, I wondered?
"I'll pick you up in an hour," he said, and drove off. I had the first of many cold showers and changed for dinner.
That evening there was the obligatory banquet. Ten of Tom's friends came, and I knew what was expected of me. None of his friends knew he was gay and none of them knew who I really was. I was entering a world of lies and secrets and it was essential that I stick to my script. I ate more than I should have, smoked a couple of cigarettes, which I rarely do, and learned a new drinking game. The strong Chinese liquor was soon finished and we settled into a slower pace with beer. Tom was the center of attention, his status bolstered by the arrival of the Canadian teacher.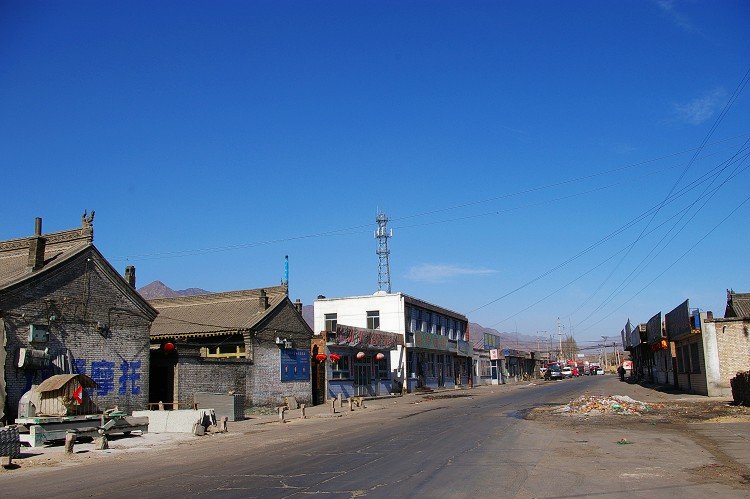 After dinner, Tom asked if I wanted to go home or out for drinks.
"Let's go for some drinks," I replied.
"Okay," he said, "but you know you're going to have to sing, right?"
The karaoke club manager settled us in a private room. Attendants rushed in with cans of beer, cigarettes, buckets of ice, and plates of snacks. It was a conservative town. The women sat on the left, not drinking. The men sat on the right, drinking, smoking, and singing badly. Tom's friend Wei attracted most of my attention. He was sociable and solicitous, and spoke with a Sichuan accent. He kept touching my leg to attract my attention and spoke into my ear so I could hear him over the music. It didn't take long for me to figure out he was the oldest man in the room, and he was also the only single man in the room. Really, Wei was an aging queen with a bad perm.
I excused myself and went out to the men's room. Tom got up and followed me. I pulled him to one side in the corridor.
"You do realize Wei is gay," I whispered.
"Bu keneng," he said—impossible.
"He's not married, right? He's over forty, right? He keeps touching my leg."
"He's like that when he gets drunk."
"In vino veritas," I replied. Lost in translation.
More of Tom's friends arrived. One was a policeman who was clearly drunk. I cruelly picked up two cans of beer, gave one to him, looked him in the eye and said, "Ganbei." Cheers. Etiquette dictated that he had to drain the can. He lurched off to the toilet to throw up. I smiled.
Soon enough the party was over. Tom's sister drove him and I to my hotel and waited outside while he walked me up to my room.
"I can't stay with you tonight," he said.
"Of course not," I replied. "You're nearly married. But you do know you're not the only gay in the town."
"I know," he sighed, "but no one can know."
"Good night," I told him, and closed the door.
The next day Tom was taking me to visit the mausoleum of Genghis Khan. We picked up some of his friends and our convoy of Audis and Range Rovers threaded its way over the mountains and soon arrived back in the Inner Mongolian grasslands. It was lunchtime, and we stopped at a restaurant by the roadside. The toilet was a shack with four slits in the ground, two for women and two for men, separated by a concrete wall at shoulder height. Chickens ran around pecking at the ground. We sat for lunch in a yurt decorated with pictures of the Great Khan (who is not actually to be found at the mausoleum), drank salty tea, and ate mounds of lamb and thick yoghurt. The food was terrible. But on the other hand there was Arkhi, or horse milk wine, a clear liquor distilled from fermented mare's milk.
A Mongolian woman dressed in costume came to our yurt with a microphone and amplifier to sing Mongolian folk songs. She had a rich deep voice, and taught us to drink the Arkhi from a stainless steel cup, first flicking one drop to the sky with the third finger of the right hand, then flicking one drop to the ground, and wiping a third drop across the forehead. "Ganbei," everyone shouted, and I downed the wine. After the salty tea it was a relief.
We hired a guide to visit the mausoleum. Rich young Mongolians worshipped at Genghis Khan's altar, but the 150 yuan entry fee probably prevented many people from paying their respects. The sky was blue and the air was clear. I suddenly felt like I was back in Canada.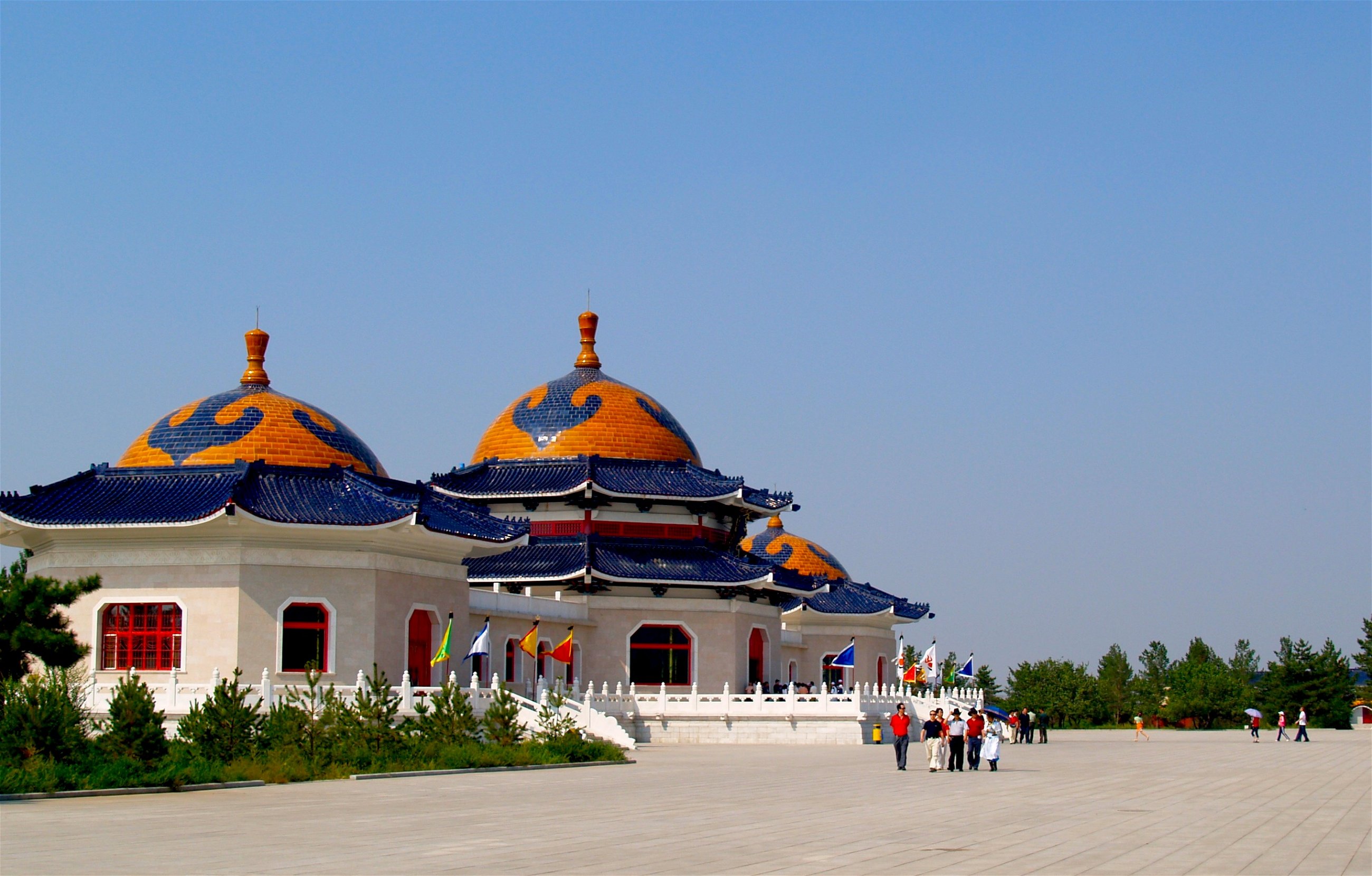 "It's a beautiful day," I said. "Don't you feel happy?"
"Today I am," Tom replied, "but not really. Mei banfa." No solution.
"So when's the date?"
"October 15. Do you want to come?"
"Sorry, I'll be back home in Toronto. How many people are you inviting? I imagine it'll be pretty big. Two hundred? Three hundred?"
Silence.
"Four hundred? Five hundred?"
Silence.
"Six hundred?"
He nodded. "Maybe six or seven hundred."
I began to understand what he had said to me earlier that week. "Yali tai da." The pressure's too much.
That evening I borrowed his phone on a pretext and looked through his photo album. He and his fiancée had just flown back from Xiamen where they had gone to have their pre-wedding photos taken. "So In Love" the English captions declared. They were heart-achingly beautiful.
It was the fifteenth of the lunar month, a traditional day for visiting temples, and Tom had promised to take me to visit a new Buddhist temple that was being built in a neighbouring village.
Although there wasn't much by way of religious activity visible in the village, it was also the day for the market, still held on the first and fifteenth days of the lunar calendar. In the old days before "liberation" by the Communists in 1949, visiting the temple and the market would have been part of the same round of activity, a ritual process bringing the community together to serve the needs of the living and the dead. Nowadays the needs of the living took precedence.
On the streets it was truly renao, literally "hot and noisy." Hunks of meat sat by the roadside waiting to be hacked away by butchers. Little children chased shiny plastic toys and dodged electric bikes carrying families of three or four. Ladies' underwear flapped in the breeze. A fight ensued as a delivery van spewing diesel fumes jostled with luxury cars for parking space. It was the new China: rich and poor, new and old, a world of worlds occupying the same space but trying hard not to interact with each other.
Tom went to the bank. He opened his large designer handbag and pulled out a loose wad of 100 renminbi notes. As the cashier put the portraits of Chairman Mao through the counting machine, I watched to see how many notes there were. Two hundred in total: 20,000 yuan. Three thousand dollars. I didn't ask.
Buddhism is the latest must-have accessory of the rich
On the hill above the village, the new temple was being built by a local multi-millionaire. We wandered through the empty courtyards and watched the workers installing the interior decorations. Faceless statues of the Buddha waited to have all their ears and noses attached, and coats of paint applied. The temple must have cost a fortune but Buddhism had become the latest must-have accessory of the rich. It was a homegrown luxury brand, and maybe also a hedge against misfortune and real estate crashes.
After lunch Tom took me to visit the Loess plateau, a rich and fertile landscape formed from dusty soil and silty sediment. His Range Rover easily negotiated the unpaved road as it curved steeply upwards, and soon we were rewarded with magnificent views of the plateau. The soil was a rich golden hue, wild flowers grew along the roadside, and valleys fell precipitously away into the distance. We stopped by the road and plucked fruit off the trees. The view was breathtaking.
"Chi," said Tom. Eat. They were wild jujubes, sweet and moist. We were barely an hour away from the town, but it was another world, another China.
"Do you want to meet my grandfather," he asked.
"Of course. Where is he?"
"You'll find out," he said. "Get in the car."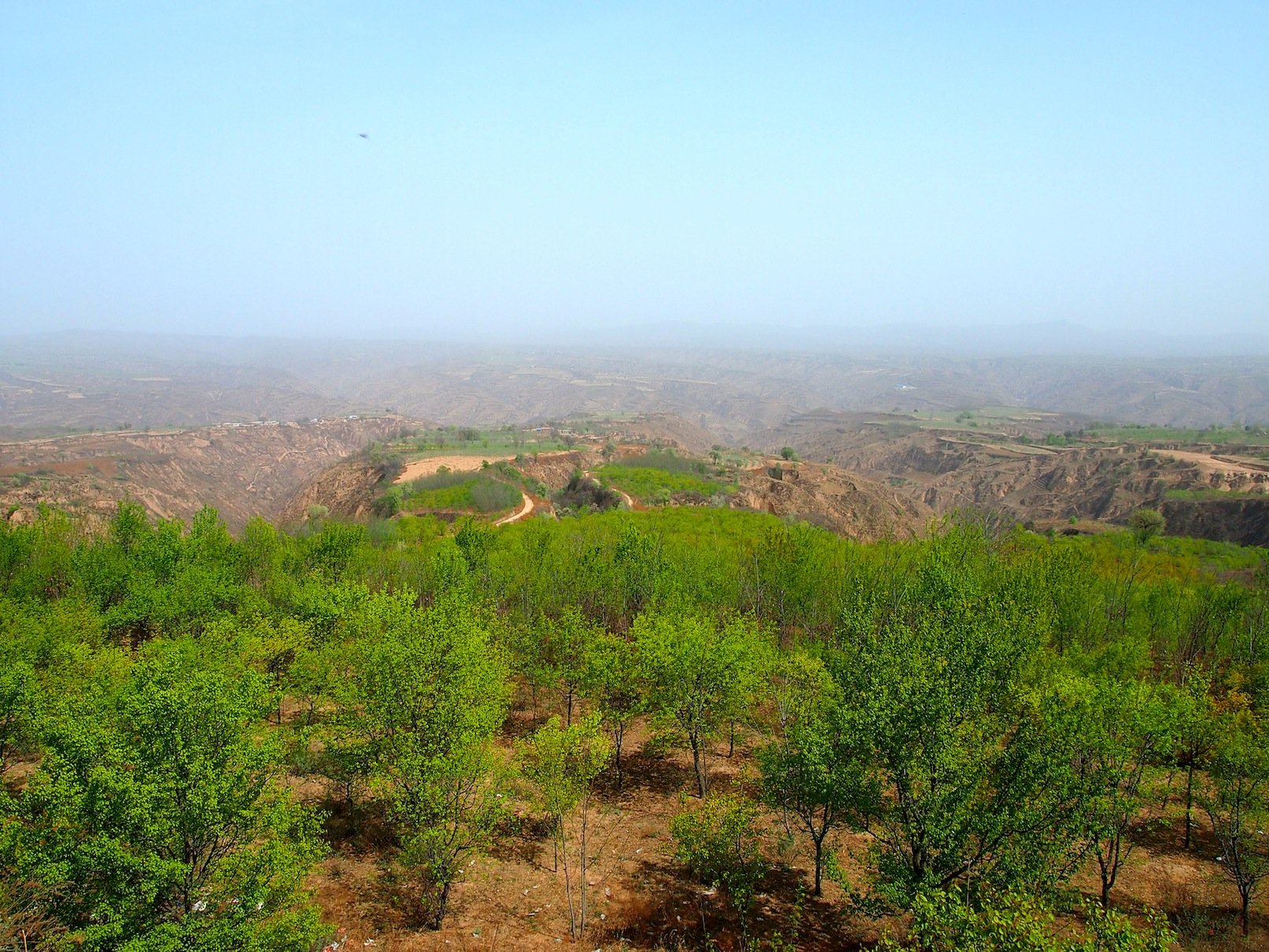 We drove on for another half hour winding our way up and down the hills, arriving finally at a tiny hamlet seemingly grafted onto a cliff side. The hill fell steeply away on one side. On the other was the village square, and homes carved out of mountain caves. An old man with a wispy beard appeared as we pulled into the square. It was his yeye—grandpa.
"Does he live here?" I asked.
"Of course not," Tom laughed. "He lives in the city now, but he was born here and so was my father." His yeye was renovating the ancestral home. Flowers bloomed everywhere. The sky was blue. The soil was gold.
"My father is his first son," Tom explained. His parents had got married at eighteen, and had four daughters before he was born.
"So you're the eldest son of the eldest son."
"Right. My yeye has several grandsons, but I'm the one he dotes on. And he won't be happy until I get married and have a son of my own."
I closed my eyes and recalled growing up as an only child. What family I had was scattered across the world. I loved them, but they were remote, abstract even. But Tom's future was fixed by his family before he was born. Only he could produce the son that was necessary to meet the obligations of filial piety.
But I couldn't also help thinking about the fortune that would flow through Tom to his son, the fortune of the yellow earth and the black dust.
As the sun began to set we headed back to the hotel. Word came that the hot water was restored. There was no time to waste. I ran up the stairs, threw my clothes in a pile on the floor, and luxuriated in the exuberant stream of steaming hot water. Ecstasy.
That night we went out for our final banquet with his friends. It was a fragrant lamb stew served family style, one wok to feed us all. The drinking games soon began and the liquor flowed freely, blotting out all thoughts of family and marriage.
After dinner we stumbled back to the hotel in the dark of night, and when no one was looking I kissed Tom goodbye, one of his last moments of freedom.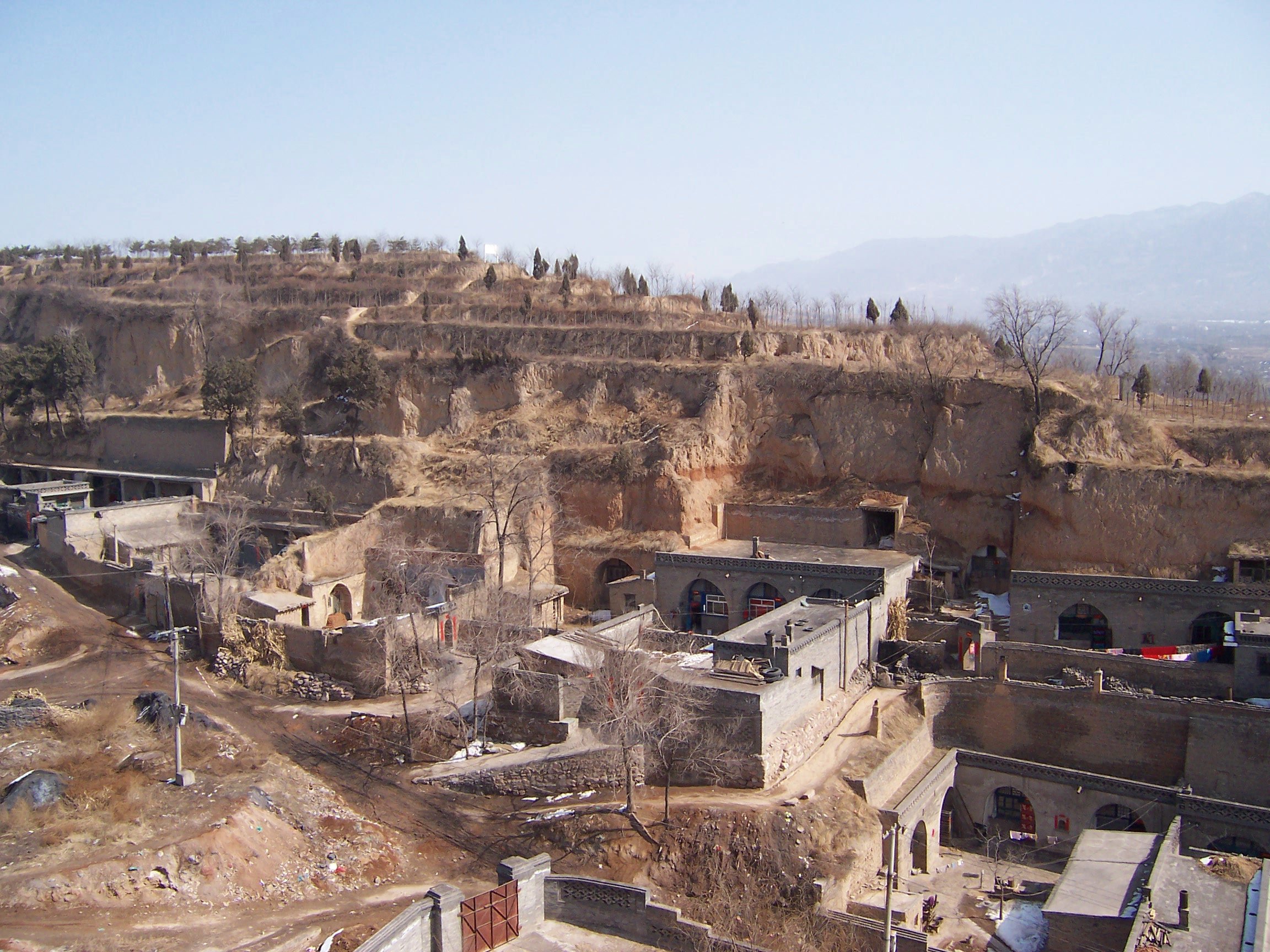 Early next morning Tom and his sister drove me through thick fog to the airport. He was probably still drunk from the night before, but then so was I. His sister ever watchful, Tom and I shook hands, and I sat in the departure lounge waiting for the sun to burn off the fog and my hangover, and for the plane to arrive to take me back to Shanghai.
Later, Tom texted me to say he'd gotten home.
"Stay strong. Take care," I texted back.
"You too. Come back soon."
"I will," I lied.
The engines roared, and I soared off into the sky. Two hours later I was in Shanghai. I sent a message to Andrew: "Landed safely. No need for the code word."
I had kept well away from the parents and never sat eyes on the fiancée. No one had found out that Tom was gay, and I had no need for the giraffe.
But maybe Tom did.