A controversial new film reimagines Indian-held Kashmir as the backdrop for Shakespeare's troubled prince.
Early in Vishal Bhardwaj's film adaptation of Hamlet, Haider, which opened in India earlier this month, the protagonist is explaining to two friends what the Hebrew term "chutzpah" means. To illustrate the word's full meaning, Haider (Shahid Kapoor) offers an anecdote.
Once upon a time, a young man was caught for having murdered his parents. Arraigned in court, he issued a solemn plea. "Before you decide on my punishment," he implored the judge, "I ask that this court cast a merciful eye over me." The judge, taken aback by the request, asked why. "You have murdered your parents, and you ask for mercy?" "Because," the young man replied, adopting a whining, wounded tone, "I am now an orphan."
The three men roar with laughter. "That," Haider tells Salman (Sumit Kaul) and Salman (Rajat Bhagat), "is called chutzpah." In the way that many foreign words find themselves absorbed into South Asia's languages, "chutzpah" is pronounced differently by Haider, as "chootz-pah". The elongation has the effect of underscoring the sort of breath-taking audacity he is pointing out—the sort of behavior, Haider says, that has condemned Kashmiris to a fate where, in 1995, "The whole of Kashmir has become a prison."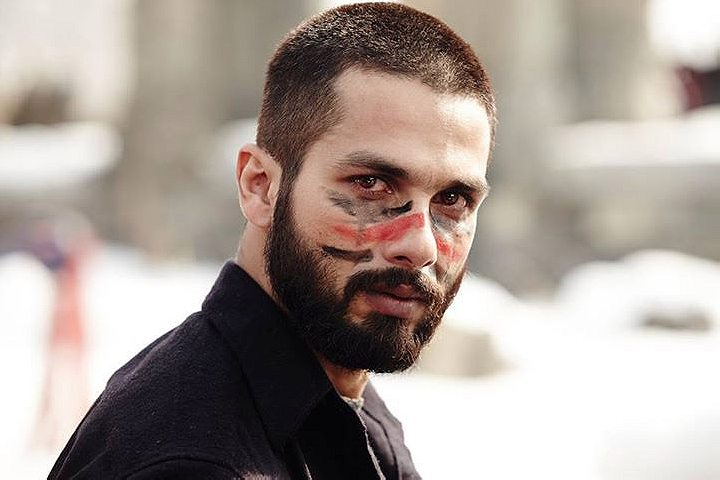 In a dispatch from Srinagar that year, John F. Burns of the New York Times wrote: "For India, ruling Kashmir has come down to something like an occupation: an army and police force of at least 300,000, bunkers everywhere, search operations that paralyze daily life and shoot-to-kill orders. Kashmiri human rights groups say two-thirds of the 30,000 people killed in the five year conflict have been civilians." It was also the year when militants took six foreign tourists hostage, including two Americans and two Britons.
This is the world Haider finds when he returns to Kashmir after reading the revolutionary poets of British India, a thousand kilometers away, at university in Aligarh. Against the snow-laden backdrop of sandbagged Indian soldiers battling Kalashnikov-wielding Islamist militants, the Indian army has bombed his old family home. His father, a doctor, has been "disappeared" for giving sanctuary to a militant. And his mother, a teacher, is nursing her distress by discreetly consorting with her brother-in-law. Haider resolves, as Hamlet did before him, to respond to these events in much they same way they have conspired against him—with chutzpah.
The film's makers share Haider's taste for the audacious. This was not an easy film to make. It had a slender budget, with Bhardwaj and Kapoor forgoing their fees. They said they wanted the film to retain a certain purity. Part of that involved accurately conveying a sense of place. When Bhardwaj set out filming, he was surprised by what he saw. "You have cars over there, you have doctors, you have the people speaking in English," he confessed, with more than a little condescension, in a recent television interview. "They are very literate people, and very literary people."
Male residents were paraded in front of a masked man who would determine their fate with a mere glance
The distance between the Kashmir he imagined and the Kashmir he discovered was created by depictions in mainstream cinema, Bhardwaj said. Haider would be different. "The director needs to know that world," he said. "If you are not from that region, and if you have not gone through that conflict, or the years of that fear or terror… it's very difficult to get the feel of that place." Grasping for that authenticity, he enlisted the screenwriting services of Basharat Peer, the accomplished Kashmiri journalist—who, like Haider in the film, was also born in the district of Anantnag (known locally as 'Islamabad') and also studied at Aligarh Muslim University. Peer's memoir "Curfewed Night" elegantly chronicles a brutal conflict that has left over 70,000 people dead.
In his book, Peer tells readers of crackdowns where Indian soldiers would surround a village and summon its male residents to be paraded in front of a masked man who would determine their fate with a mere glance. The anecdote inspires a powerful scene near the start of the film. From a distance, seated inside an armored jeep, a faceless man searches the men's eyes for hints of guilt. With a flourish they may be spared, and can walk on. Or, if he beeps the horn, as he did when Haider's father stood before him, they vanish.
Even in their apparent freedom, the men are subject to arbitrary humiliations. Peer himself appears in one brief scene, standing still at the threshold of his character's home, declining entry. He stares at the ground in silence, defying his mother's persevering attempts to urge him inside. He only yields after a passer-by, the phantasmal militant Roohdaar (played deftly by Irrfan Khan), frisks his jacket and brusquely demands his identity papers. The checkpoints have become such a constant menace that traumatized residents imagine them everywhere.
Such closely observed moments lend the film an air of authenticity that has the power to leave audiences feeling attached to a world they have never truly known. Not everyone is impressed, though. In India, the film has excited a commotion. While many reviewers have praised it as the best installment in Bharwaj's Shakespeare trilogy, scenes showing the Indian army carrying out acts of torture have appalled nationalist-minded moviegoers. They also objected to, among other things, the film recalling a little known episode in which the Indian army clandestinely established an Islamist militant outfit of its own. For them, Bhardwaj's audacity warranted a boycott. And before the film could secure the censor's imprimatur, 41 scenes had to be excised—33 of which Bhardwaj says he volunteered.
"The film is against the ideology of Pakistan," a censor board official said
A film about Kashmir that highlights the Indian army's human rights abuses would normally arouse keen interest in Pakistan. But across the border, in the only other country where millions devotedly watch Bollywood films without subtitles, cinemas have so far been denied viewings. The local censor has objected to the film's allegedly "controversial and propagandist nature." The censor board doesn't have a principled aversion to propaganda–this year's bestselling film, Waar, was an unabashed exhibition of it. What they are suspicious of are thoughtful films that don't chime with their officially sanctioned account of the truth.
"The film is against the ideology of Pakistan," a censor board official told the Karachi-based Express Tribune newspaper. "We have a professional panel of reviewers that assesses films while keeping in mind factors that a layman can't understand." In their lofty wisdom, the censors have decided that though certain Hindi terms used in the film may appear harmless to "an average audience member," they "can have adverse effects on our culture." And so we have the curious spectacle of Pakistan's soi-disant guardians of the public good signing up to a boycott that is led by the Indian nationalists they loathe.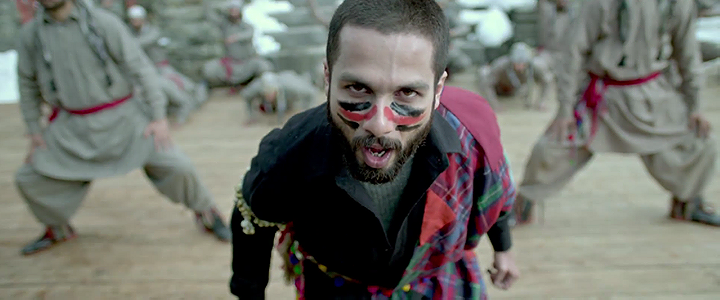 The film's release has coincided with a quick succession of events that has brought Kashmir to prominence again. In August, the new Indian government of Prime Minister Narendra Modi cancelled talks with Pakistan. New Delhi said Islamabad's envoy showed bad faith by meeting with Kashmiri separatist leaders; Islamabad said New Delhi was never seriously interested in talking about peace. In September, severe torrential floods in Kashmir killed 557 people, with almost equal numbers of the dead on the Indian and Pakistani sides.
And this month, long-running border violations escalated, with each side sternly threatening reprisals for the other's belligerence. In India, the shelling was seen as an attempt by the Pakistan army to thwart improving relations between the neighbors. In Pakistan, the shelling was seen as an attempt by the right-wing Modi government to flex its muscles and stir up tensions ahead of the looming elections in Indian-controlled Kashmir. As blame was being traded, the Nobel Prize for Peace was awarded to both a Pakistani and an Indian, in a less than subtle suggestion that the two countries might focus their rivalry instead on who could provide a better future for their underweight, undereducated children.
In Pakistan, the Kashmir conflict is presented narrowly as the country's lonely pursuit of rights for Indian-occupied Kashmiris in the face of global indifference. At the United Nations this month, Pakistani Prime Minister Nawaz Sharif exhorted his fellow leaders to take notice. "The issue of Jammu and Kashmir was presented to the Security Council in 1948," he said, "and yet the issue remains unresolved after nearly seven decades."
The speech burnished Sharif's nationalist credentials back home at a time when he isn't on best terms with the Pakistan army and faces large street protests calling for his resignation. There had been a building focus on Kashmir since the floods, when Bilawal Bhutto Zardari – the usually pro-peace son and heir of former Prime Minister Benazir Bhutto, who is also friends with the children of South Asia's other famous political dynasty, the Gandhis – provocatively vowed to wrench back control of "all of Kashmir" from India.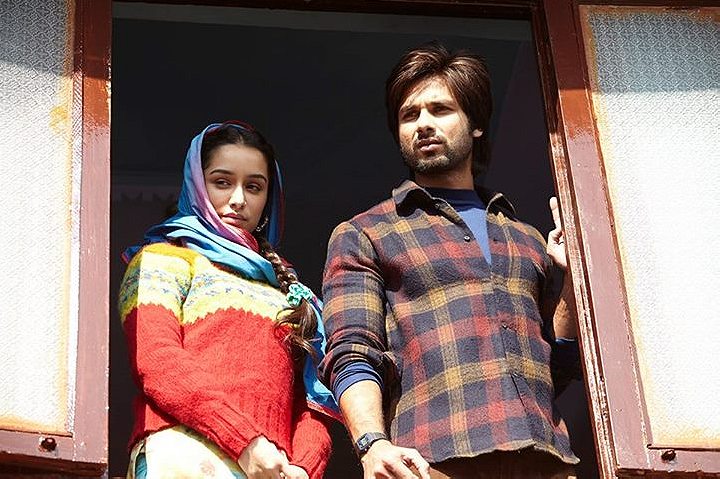 But speeches that play well in Pakistan don't get a sympathetic hearing in Haider's Kashmir. In 2011, Peer told a Pakistani audience at the Karachi literature festival that their country was "no saint" in the conflict. "A curse on both their houses," he said, paraphrasing Shakespeare. "In the '90s, we had the gun, and it was from Pakistan," Peer said. "Now we have the stone," he added, referring to the large intifada-style protests that have erupted since 2008, "and it is our own, and it is better that way." The screenplay is faithful to his view. Especially in one scene, where Haider asks, "Hum hain, ke hum nahin?" "Do we exist, or do we not?" Or, in the most proximate echo of Hamlet, "Are we to be, or not to be?"
In the movie, Haider addresses a rapt crowd in Srinagar's landmark Lal Chowk, or 'Red Square,' chastising India and Pakistan for recklessly toying with the fate of the Kashmiri people as the two rivals played a game he calls "border-border". What may have truly galled the Pakistani censors was the film's audacity to speak for a Kashmir that isn't vulnerable to the manipulations of either country. The film is seen as challenging Pakistan's "two-nation theory"—on the basis of which a homeland for the subcontinent's Muslims was carved out of majority Hindu India—because it dares to tempt thoughts of a third way, the way of "azaadi", of independence.
Pakistan's censors may also have been uncomfortable with the portrayal of placard-gripping protests by relatives who demand to learn the fate of their missing loved ones–not out of any sympathy for the Indian state, but because Pakistani viewers might draw comparisons with similar scenes that have played out in front of Islamabad's Supreme Court, where the wives of Baloch activists and suspected Islamist militants ritually hold vigils.
The wives of the disappeared, we are told in the film, are hauntingly called "half-widows". They do not know if their husbands are alive or dead. They occupy a liminal space that denies them the status of a wife and the dignity of a widow. In that way, they are not unlike their fellow Kashmiris, precariously hinged to their history. Ghazala (played by the monomymous Indian actress Tabu) may be a semi-mourner–her husband is shown at one point sitting in a dungeon, lustily crooning verses from Pakistani poet Faiz Ahmed Faiz's Hum Dekhein Ge (We Shall Overcome), the anthem of forlorn causes in South Asia. But she bears little of the frailty Hamlet ascribed to his mother Gertrude.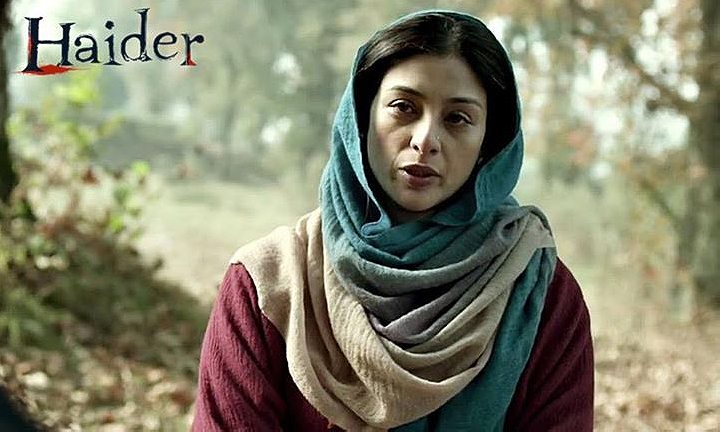 Much like Arshia (Shradda Kapoor)–a composite of Ophelia and Horatio–Ghazala wants to determine her own fate. She retains some of the weakness for Haider that Gertrude has for Hamlet. She causes him deep resentment, and yet she longs for him, knowing that he cannot deny her. The gentle sexual overtones of their relationship, transferred from Hamlet (and Freud), work in the world of loveless South Asian marriages. "They don't love their husbands," as a friend of mine once observed of unhappy Pakistani wives, "they love their sons instead."
Ghazala is complex. She is a victim of the conflict, and yet she becomes complicit with it. It's the fate of virtually every character in the film. Their once-conventional middle class lives get dangerously entangled in a world where each person, actuated by their own private motives, assumes the role of either an informant, a collaborator, an enforcer, a militant, or a vengeful assassin. The film's original victims are driven to a state where they end up feeding the violence that is consuming them.
The message has added to the controversy. Some Kashmiri viewers accuse the filmmakers of preaching quietism. They groaned when the credits rolled and their beautiful land was described as a now prospering tourist destination, where the Indian army merited rare praise for rescuing this year's flood victims. For them, it was as if the film was indelicately suggesting the conflict's worst years could now be safely consigned to a distant past. But therein perhaps lies Haider's triumph. It manages to tell the story of the long-running conflict in Kashmir without trying to please anyone. It is, in other words, a worthy tribute to Shakespeare's own chutzpah.