Moscow chef Ivan Shishkin on eating, and cooking, Andalucia.
Moscow chef Ivan Shishkin runs a handful of acclaimed restaurants and even a food truck in Moscow. So what was he doing for nearly a month in Andalucía? Eating, and cooking, of course.
He and a group of ten friends, including kids, rented a villa in Cabo Roche and spent the bulk of this month trying to live, and eat, la vida andaluza. This is, in some ways, a necessary part of the life of a chef now: be jealous if you must, but cooking is a remorseless business, and anyone who doesn't make time for this sort of continuing education may find themselves out of the kitchen soon enough. With that in mind, I caught up with Shishkin by phone in Moscow on his first day back home to talk about inspiration, Mediterranean cooking made with Russian ingredients, and, of course, fish sperm.
Roads & Kingdoms: Let's start with the best market you found. Where was it?
Ivan Shishkin: Mercado Central, in Cadiz.
R&K: Your pictures here are all of the seafood there. Is that all they have?
Shishkin: Oh, not at all. I got an cured goat cheese cured in pork fat [laughs]. Smells amazing, tastes amazing. Very nice texture, still a little soft inside.
R&K: Is the market always the first thing you head for when you get to a town?
Shishkin: Absolutely. First thing I say: Donde esta el mercado de abastos? [laughs] It's enough Spanish.
I went to the markets from Sevilla to Marbella, including some local markets in Chiclana de la Frontera, Jerez, many towns. But the market in Cadiz seems to be the most fashionable. It's exquisite. The guys working there, they look nice, they speak in a funny way.
R&K: How is the seafood, then?
Shishkin: Absolutely fresh. And local. You can check, because every box of fish has some special ticket, with everything described: the Spanish name of the fish, the Latin scientific name, whether it was caught with a net, on a line, or farmed, which is quite uncommon.
They sell all that in Cadiz, but throughout the area, the best stuff comes from Sanlúcar de Barrameda, in the Guadalquivir estuary. The water there is very, I don't know, dirty? With the river coming to the sea there's so much food for the fish in those waters.
And it costs twice as expensive as other examples, but it's worth it. You can buy crabs legs for 28 euro per kilo, which is expensive. But it's three or four times better: more meat, tender, sweet, never been frozen, and so on.
If there's something wrong with the weather, etc., then they do not have anything. It's just not there. Money cannot buy something that does not exist. It's great.
R&K: What fish is in season in Cadiz?
Shishkin: Now, in June, it's tuna season. The tuna is mostly caught at Barbate. A fisherman town like Sanlúcar. There is nothing else there at all. They use funny boats, quite long, no engine. And they have just four months to catch tuna. They drop a line, and work hard, twelve hours or more. And the tuna they catch: it's huge. As big as you can find in Tsukiji market, but never frozen.
Eating shark is nonsense for us
R&K: You are involved with a Spanish restaurant in Moscow, Tapa de Comida. Is this like a research trip for that place?
Shishkin: I don't know. It's almost more for my other places, like my sandwich place Buterbro. We already do smoked bacalao sandwiches there. We make our own bacalao, out of very high-quality Russian cod.
A trip like this is important for me personally, that is the main thing. It helps me broaden my horizons. There's a lot of fish in the Mediterranean. But for me in Moscow, it is all exotic. I have to understand what is possible to do with these fish.
For example, shark. Eating shark is nonsense for us. But it's one of the most popular fish down there. It's very tender, like monkfish. They cook it adobo style. Quickly marinated and battered and fried. Same way they eat moray eels too. They eat the baby eels, the "sand eels" very simply, just flour and deep fried.
In Andalucía, you buy fish in the market, take it home and cook it over coals. You can taste the difference.
R&K: So will we see sand eels on your menu in Moscow soon?
Shishkin: Absolutely not. I am not going to directly transfer this to Moscow. But I can try the different techniques and try to apply them to the stuff that's available here. We have a lot of sweetwater fish—catfish, pike, carp. The question is, how can I adopt my experience to Russian fish?
There are some restaurants in Moscow that fly very, very fresh fish in from the Mediterranean. Overnight delivery in the plane, and so forth. They pay millions for that. I am not going to play this game. It's ridiculous to serve these fish a thousand miles from the sea.
In Andalucía, you buy it in the market and take it back to your villa and cook it over coals. You can taste the difference.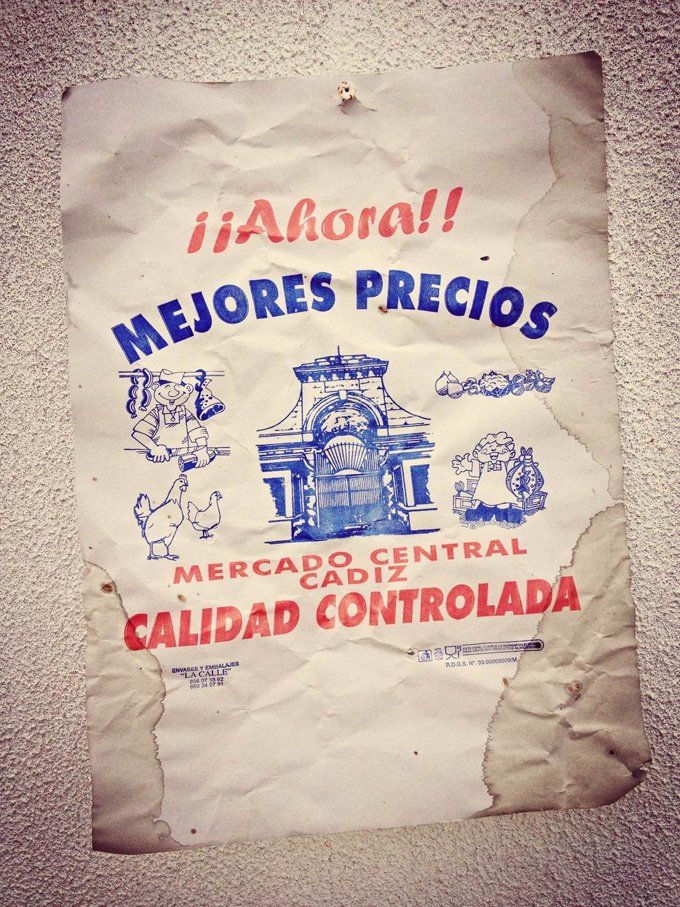 R&K: Is it just markets or do you go to restaurants also?
Shishkin: If I find a good place, and feel that they cook a proper way, I always try to get to the kitchen and ask the chef and stay there, ask some questions.
R&K: So the calorie count on these types of trips: high, right?
Shishkin: I cannot say I go to the restaurants quite often. In three weeks in Andalucia, I only went four times to the restaurants. Cooking on my own was the big pleasure and challenge, because I had a big party there. We bought a BBQ, quite basic, and I cooked everything on an open fire.
Then I bought a paellera, the huge pan, for rice with some birds and game. And we found some very good beef there. Not as good as premium American angus. But good. Aged. And importantly, it was all local.
And of course, we ate all types of offal. Every fucking thing.
R&K: I had a foie de bacalao that was pretty incredible in Madrid a few weeks ago. Did you run into any seafood offal that you liked?
Shishkin: Yes. What were they, like male fish eggs. Hang on, I'm looking up the word… Ah yes, milt. Tuna milt is amazing.
Everyone eats fish eggs in Andalucia. They pickle it, serves it as tapas. We also had eggs of squid. This is very, very good. Because it tastes like fish and maybe squid. But extremely soft. Not grainy like fish eggs, but very velvety textures. This is incredible.
And of course, everything that is inside the crab body, becomes a gelee. I was boiling crabs in seawater, which is a special task to bring it—10 or 20 liters—from the sea. I never let it boil, just simmer, you know, it's really good like that.
R&K: What techniques do you think you might bring from Spain?
There's no direct conversion from Andalucia to Moscow. But I get a sort of self-confidence from being there
Shishkin: For example, I don't have mojama, or cured bonito eggs, in Moscow. But I can find halibut in Russia, and it also has roe. So I will grate it somehow, combine it with veggies or rice, or something.
There's no direct conversion from Andalucia to Moscow, absolutely. But I get a sort of… self-confidence from being there.
R&K: So: what's your next trip?
Shishkin: I don't know. [laughs] I think I'm stuck in Moscow for a couple weeks.