Trespass in San Michalis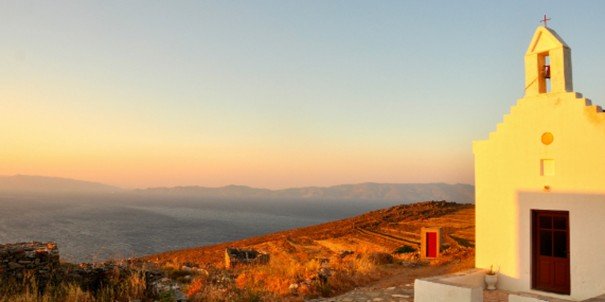 A world-class meal on the cheap, plus a goatskin tsabouna tune played by half the town's total population. Welcome to San Michalis.
Where can you have a world-class meal at hole-in-the-wall prices, see six islands from one stunning vantage point and hear a tune played on a goatskin tsabouna by half the town's total population? Welcome to San Michalis, on the island of Syros, population: two.
I knew enough about Greek service to know that it would be a long meal. So my wife and I stole out of the taverna To Plakostroto after we ordered and climbed even further up the hillside. Abandoned homes and ruined foundations, from as far back as the 12th century, and views too: Gyaros, Kea, Kythnos, Tinos, Andros and Mykonos were all visible, even from an outhouse that I used and was sort of awed by. And there, just above the outhouse, at the very top of the island of Syros, was the village of San Michalis: a place with everything, it seemed, except people.
Actually, our server at To Plakostroto, a gregarious young man with plenty of time on his hands named Stelios, had told us that San Michalis still had two residents. They live near the church, he said, two bachelors named Francesco and Giovanni who watch over the ruins and make wine in their backyards, a wine that Stelios serves in his taverna.
So we climbed up to that church, and saw a slightly decrepit little house right next to the church, and well, we trespassed.
No one answered when I knocked on the front door, so I went around the back of the house, approached the open back door, and peeked my head into what turned out to be the kitchen, stumbling upon a card game. The town bachelors were there, with two older couples over from a lower village, playing a game of poker. The surprise, if all you've heard of Greece lately is its anti-foreigner racist political party or its plenty-violent austerity protests, is that no one seemed to mind our intrusion.
After a fumbling start, we were able to communicate with one of their friends, Antonio Xantalis, in rudimentary Italian. One of the first things that Antonio wanted us to know was that they were all Catholics, hence their very Italian first names. Syros has a substantial Catholic minority, an oddity in a country that is 98% Greek Orthodox. When I told Antonio that I was a Catholic as well, there was handshakes and smiles all around. We were, in fact, invited to stay for dinner, and when we politely declined, since we'd already committed to eat at To Plakostroto, Francesco insisted on playing a couple of tunes for us on his goatskin tsabouna.
I'd never heard a tune on a traditional goatskin instrument before and, in truth, it wasn't the most melodic song I'd ever heard, but it wasn't clear to me who was to blame, Francesco or the instrument itself. He would blow into the thing and then, after an oddly long lag time, the sounds would come out, almost as an afterthought.
After our impromptu concert, Francesco walked us back to To Plakostroto and told Stelio to give us a liter of his best white wine on him. We had low expectations for the musician's homemade wine, but it was sensational—light and crisp with a faint hint of citrus.
We sat outside with a magnificent view of the setting sun and were the only patrons in the place. There was handmade tagliatelli with a tangy, delicious marinara sauce for our kids; stuffed peppers from the grill; a cheese and garlic dip with homemade bread; a chicken with coriander, ginger and tzatziki that was the best poultry dish I've ever tasted; all capped by a lemon yogurt mousse.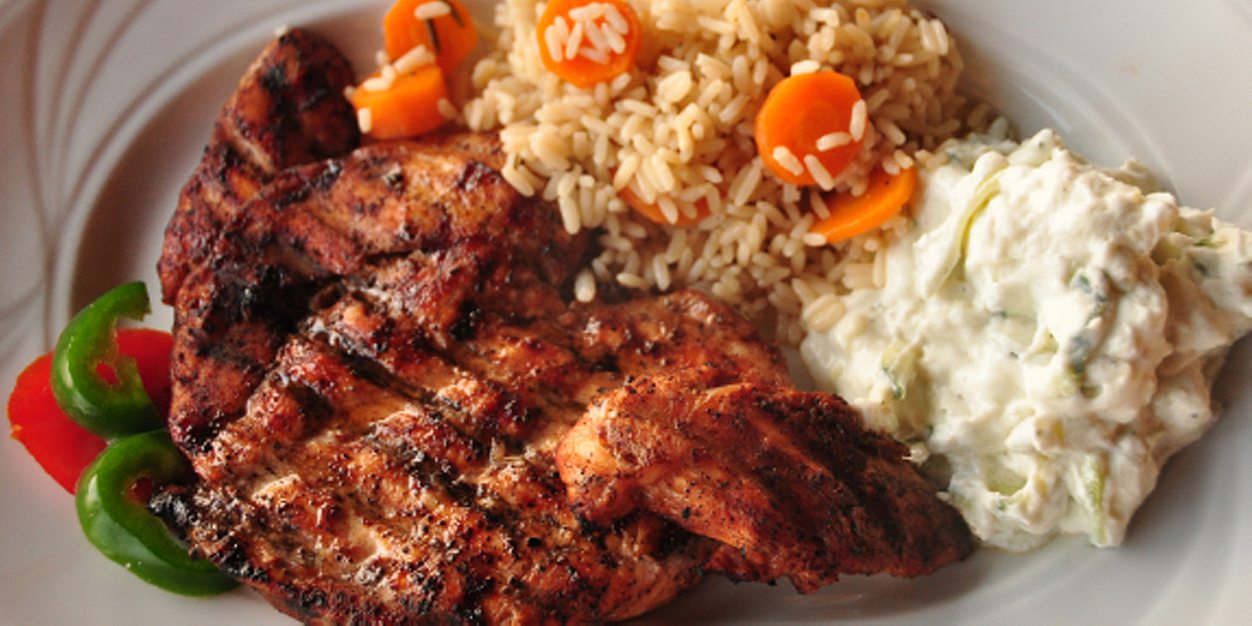 I've eaten in hundreds of Greek restaurants in the U.S. and in Greece, and I've never had a better meal. After an inexpensive gourmet extravaganza, we met the chef, Stelios' wife, Vlassia Anagnostov, 28, who told us that she used her grandma's recipes and all local ingredients. Vlassia is from Volos on the Greek mainland, and Stelio grew up and still lived nearby in Ano Syros.
"I came here as a tourist for a meal six years ago," she explained. "And somehow now I'm the chef here."
Stelio had hit on her that first night, offering his telephone number along with the bill. At the time, she had a boyfriend at home, so she didn't call him.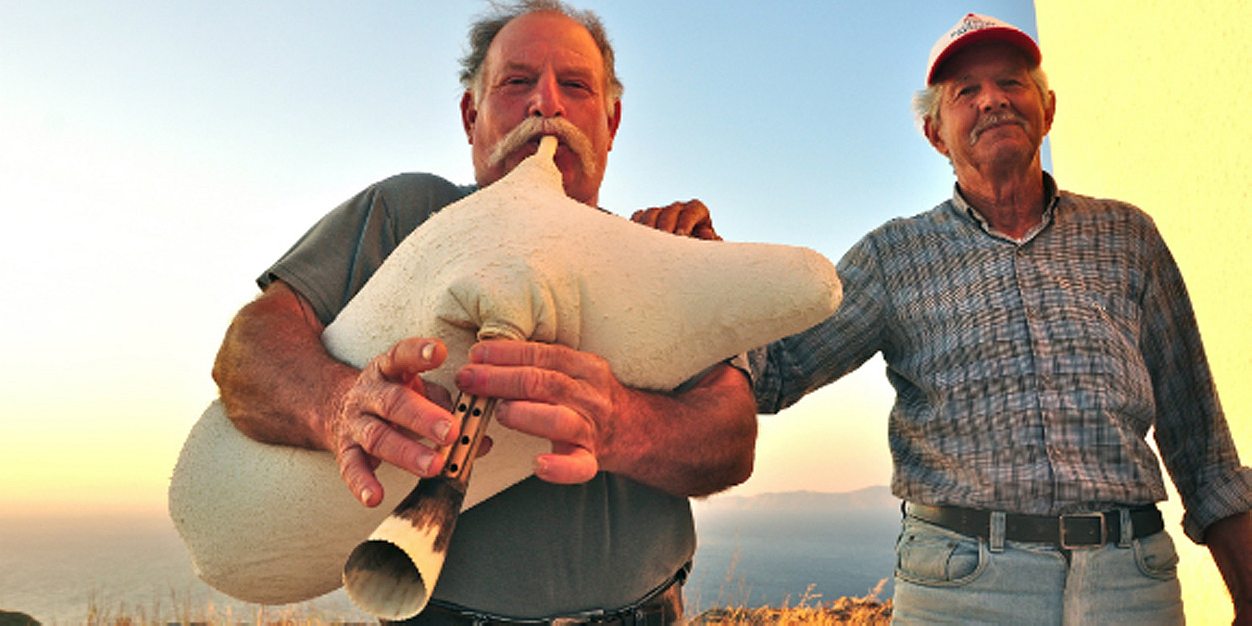 "A year went by and after I broke up with my boyfriend, I thought about him again," she recalled. "So, I dug his phone number out and called him."
A long distance romance blossomed; a year later they were married and she was hired to work at the restaurant. And that, as long as things are still right in the world, is where you'll be able find the both of them.