The world's thirstiest crop is also responsible for feeding half our planet. The Sustainable Rice Platform thinks it can make a better life for farmers and consumers alike.
UBON RATCHATHANI, Thailand—
The full moon casts a milky glow over the watery green fields in Ubon Ratchathani, Thailand's largest rice-producing province. The light brings up a childhood memory for rice farmer Banjong Panin. On full moon nights, her parents would bring Banjong and her siblings to spend the night near their paddy fields.
"That was like a night of camping for us kids," she says with a smile. "I couldn't wait to see it."
It was only much later that she discovered those nights were not camping adventures – her family was guarding their paddy against someone who could slip into the field, guided by the moonlight, and steal their rice.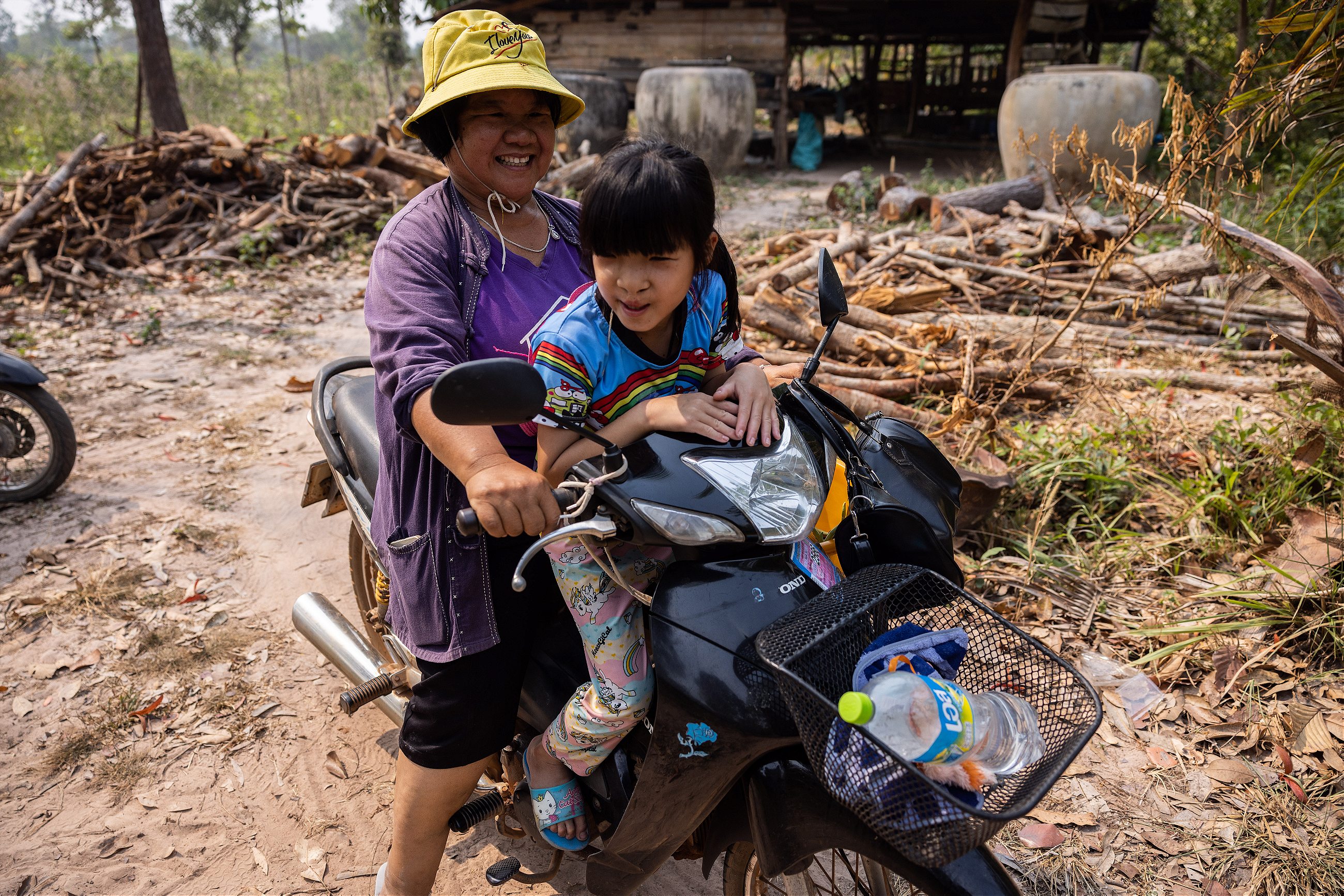 Now in her mid-fifties and a grandmother herself, Banjong continues to eke out a living by laboring in the fields. Out of her 2.4 hectares, her family makes just $1,500 yearly—a paltry sum compared to Thailand's average household income of $10,346. She and her two sons work odd jobs to make ends meet.
Banjong's hardships closely resemble that of 144 million small rice farmers worldwide. They are responsible for producing 729 million tons of rice that feed nearly half the world's population, and their job isn't getting less important. According to the International Rice Research Institute (IRRI), rice production must increase by 25% by 2050, reaching 1 billion tons, to match growing demand. It can feel like a Sisyphean task, not least because climate change has led to a severe lack of water, the first and most essential resource for rice cultivation.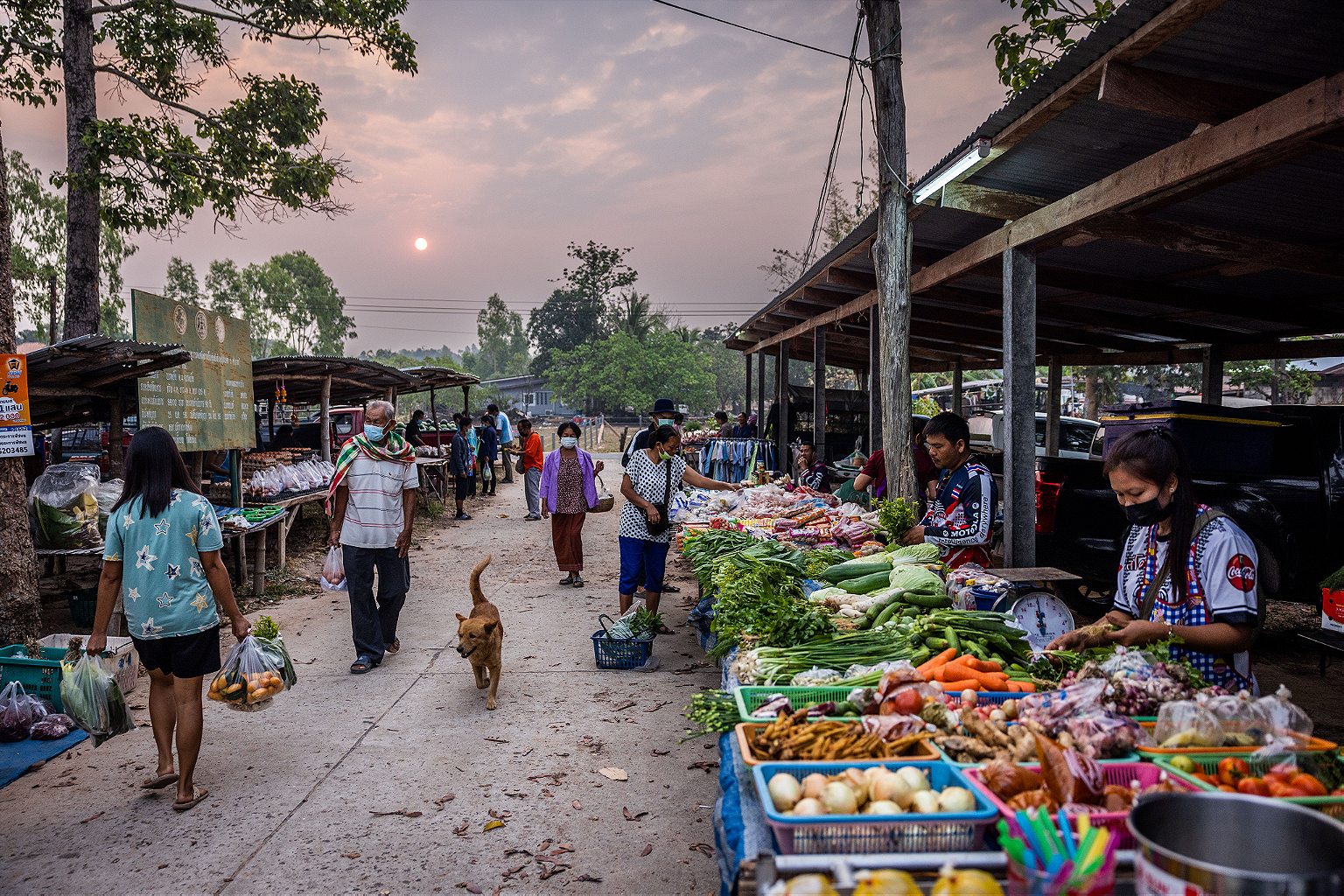 Rice is one of the world's thirstiest crops, requiring up to 2,500 liters of water per kilogram – twice the amount needed for wheat and five times that for maize. One-third of the world's developed freshwater resource goes to irrigated rice. And rice farmers like Banjong are on the front line. "There has been less and less rain, and we were forced to farm with barely enough water," she explains. "The yield decreased, and rice barely survived the driest years."
Then a neighbor introduced her—and other farmers in her village—to the Sustainable Rice Platform (SRP). The cutting-edge playbook for creating more sustainable, drought-resistant and higher-quality rice crops also promised to take much less labor. But this wasn't a new technology per se, just a system of best practices and accountability. Could it really do all that?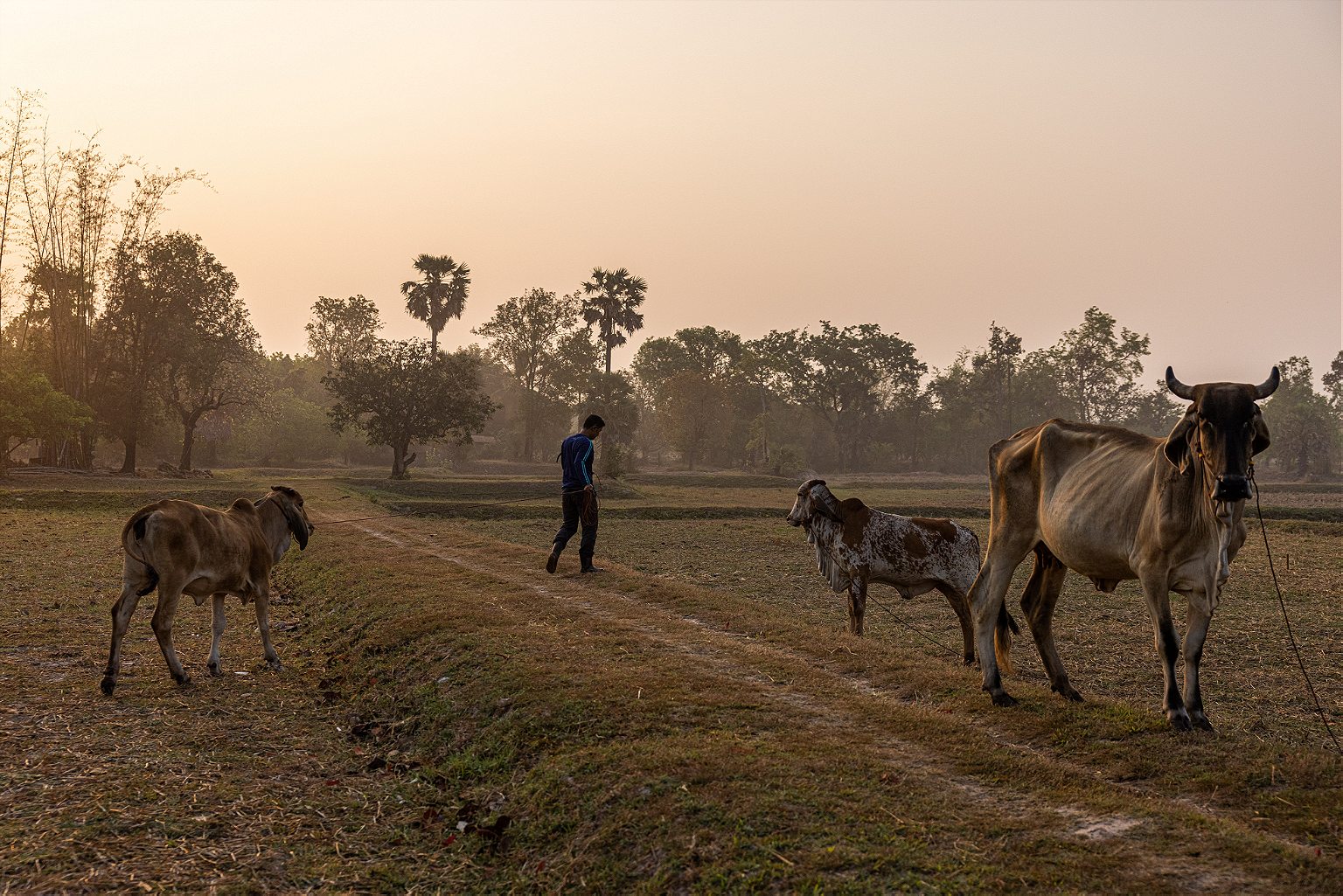 The world's first rice standard
The SRP secretariat is located in Bangkok, Thailand's bustling capital. Co-found in 2011 by the IRRI and the United Nations Environment Programme, and with over 100 research and private sector partners, the SRP is the world's first rice standard. For a food that is so widely consumed, it's a bit odd that it took so long to standardize its production in a sustainable way.
Wyn Ellis, Executive Director of SRP, points out there have been longstanding efforts to make perceived high-value crops like coffee or cotton more sustainable. "Rice, on the other hand, is considered substantially less sophisticated, and so it's overlooked despite a larger carbon footprint," he says. The danger of that oversight can go in two directions, he says. Rice can harm the planet while itself "becoming a victim" of global warming.
One hectare of rice crop, if farmed with constant flooding and chemical fertilizers, can emit up to 300 kg of the potent greenhouse gas methane. SRP aims to reform the global rice sector to help improve the planet, the product, and the people who farm it.
But to do this, the rice value chain had to be redesigned from beginning to end.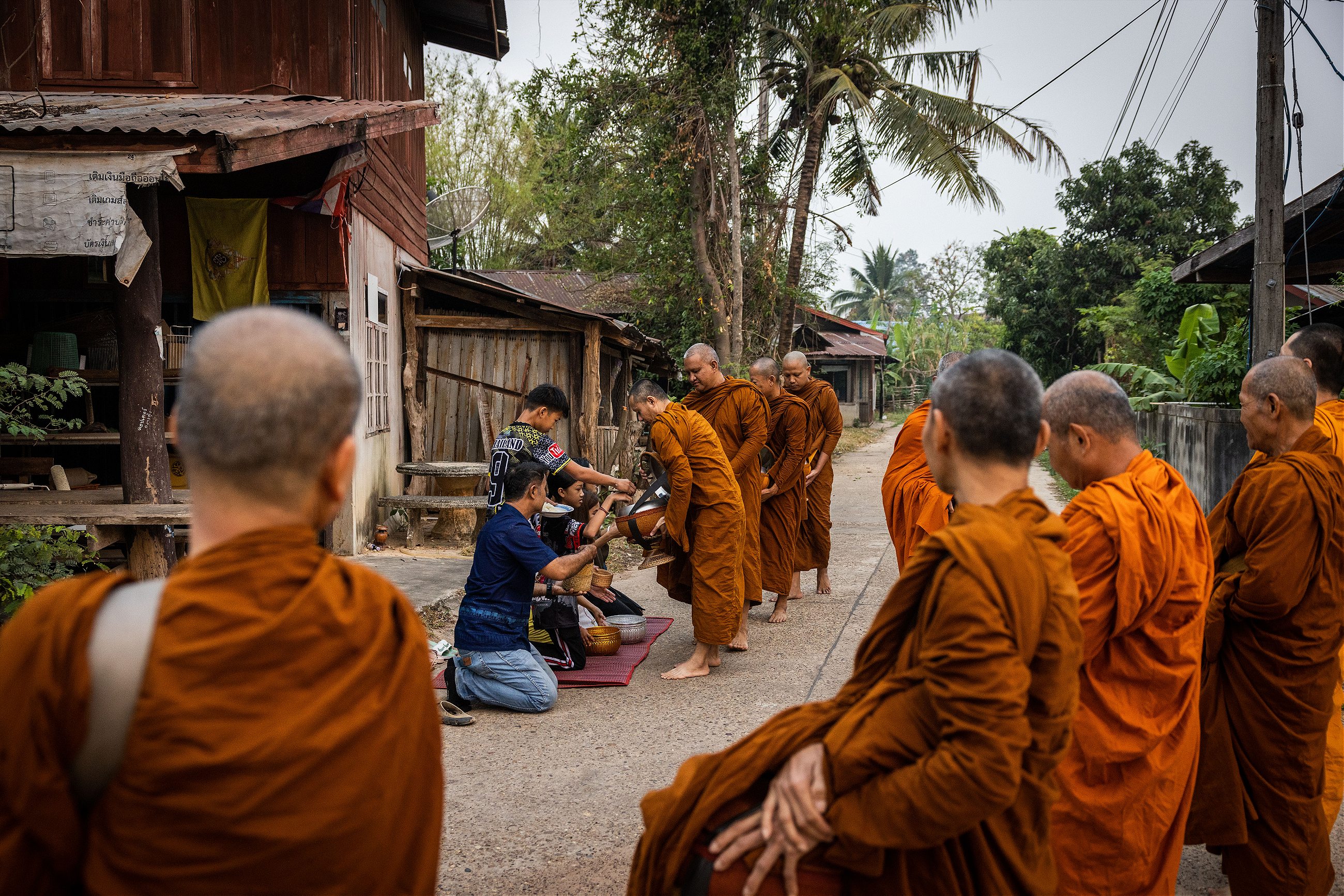 One hectare of rice crop, if farmed with constant flooding and chemical fertilizers, can emit up to 300 kg of the potent greenhouse gas methane. SRP aims to reform the global rice sector to help improve the planet, the product, and the people who farm it.

But to do this, the rice value chain had to be redesigned from beginning to end.
The details that matter
The SRP standard covers eight areas split into 41 separate indications to assist farmers in sustainably growing and harvesting rice. Farmers are advised on everything from farm management and pre-planting to water use, nutrient management, and integrated pest management. Best practices, such as including drying time in post-harvest (which has been shown to ensure the highest quality grain), are encouraged.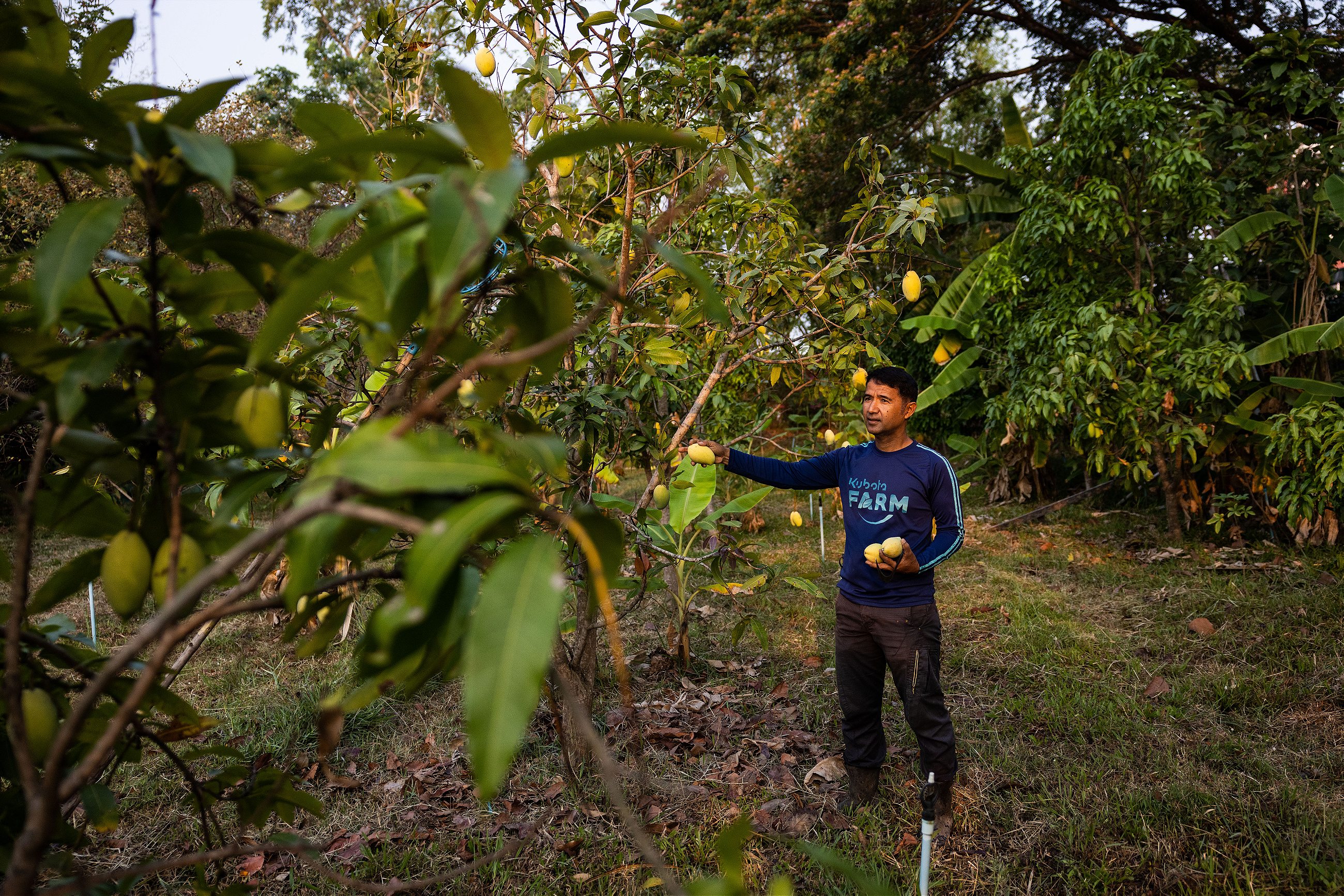 Thanu Thanhakij, who oversees nearly 150 rice farmers in his role at the Ban Don Mu Community Rice Center in Ubon Ratchathani, adopted the SRP standard in 2018 to astonishing results. "Only direct seeding, rather than sowing over the field as in the past, saved us 80% of what we paid for seed," he explains. "We saved 60% off the overall cost. Rather than flooding the field for an entire month, alternate watering and drying saved us 50% of the water and yielded more rich grain. Land studies enable us to have custom-made fertilizers and determine how much we need. There's no reason to waste money on fertilizer we don't understand. We now have cash left in our pockets."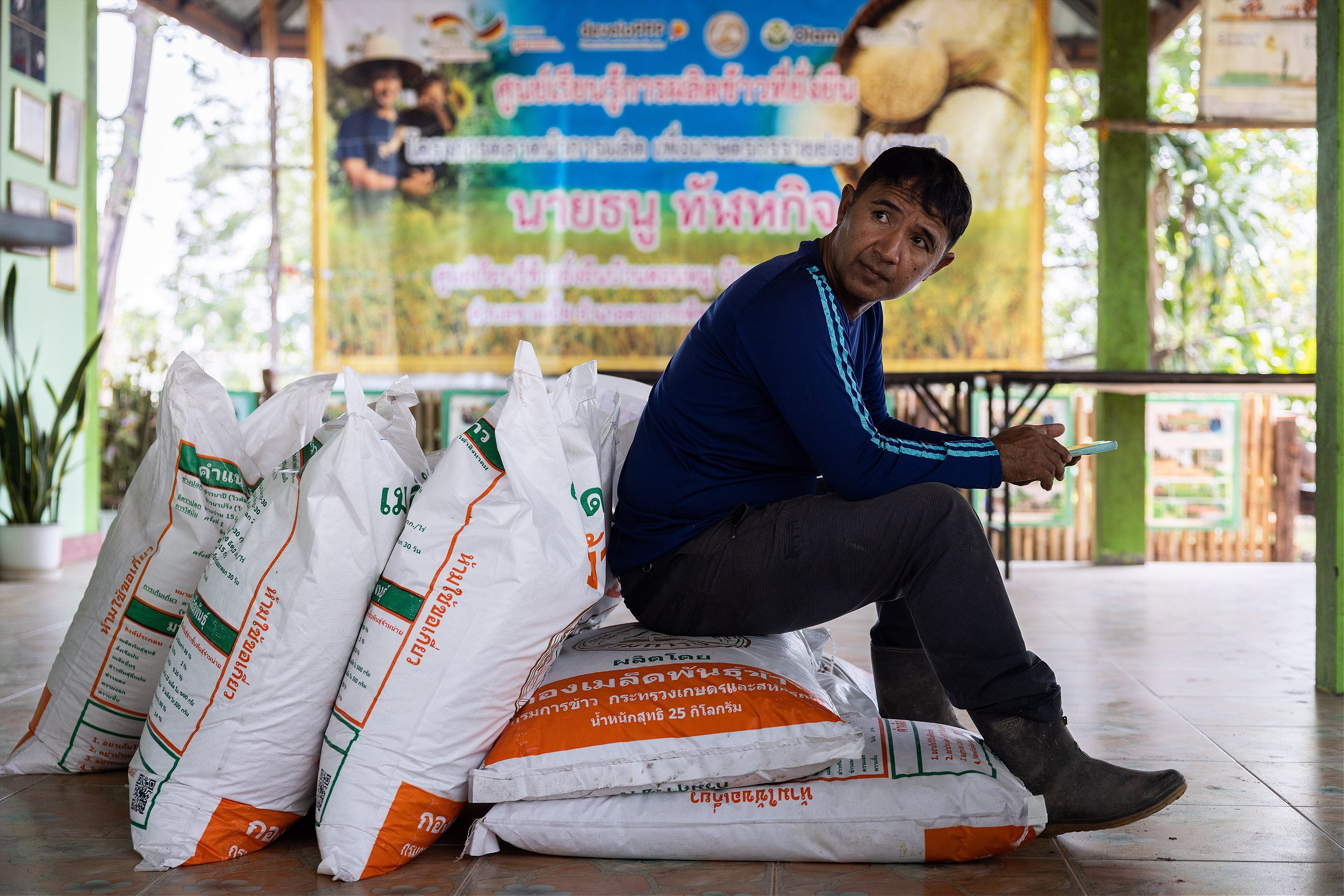 The standard also addresses health and safety criteria for farmers, including personal protective equipment, pesticide and chemical storage, and disposal. While it may seem initially daunting, farmers choose which of the 41 indicators they can realistically meet, and SRP assigns a compliance score based on their selection.
Farmers, for example, will score two points if they do not use pesticides. If the farmer used pesticides but followed the SRP guidelines while doing so, they would receive one point. The use of pesticides without training results in a zero.
Based on self and group evaluations, farmers evaluate themselves. Farmers earning 33 out of 100 points are "working toward sustainable rice cultivation;" those who receive 90 points have "sustainably cultivated rice."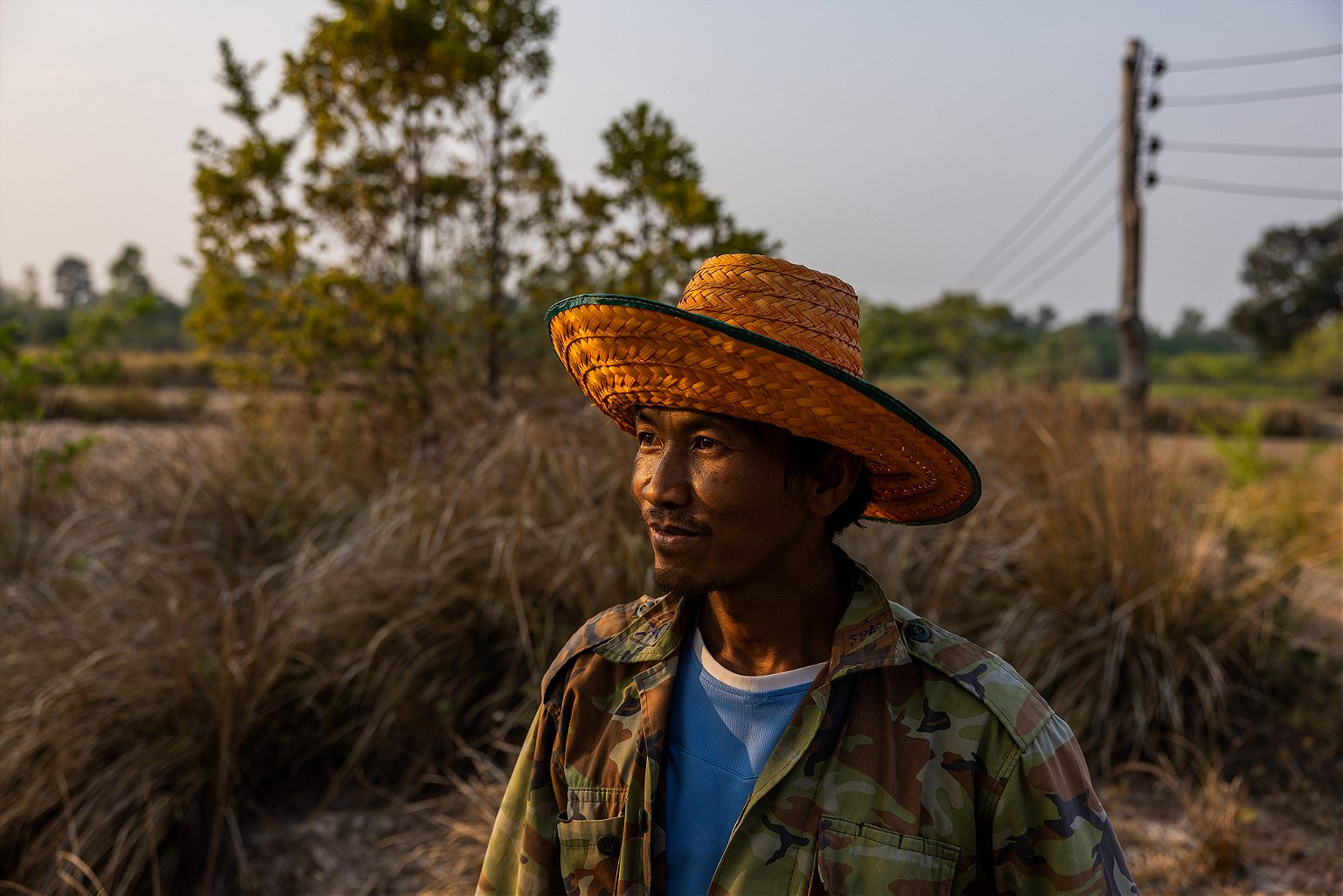 Crunching the numbers
SRP has 506 SRP-verified trainers working with over 150,000 farmers in 39 countries. In 2022 alone, SRP verified just under 130,000 tons of paddy rice from more than 30,000 hectares in India, Pakistan, Thailand, Vietnam, Myanmar, and Spain. This year, Ellis and his colleagues intend to double all those numbers. But their work doesn't end with a fancy product label. "We're not here to flash another certificate," Ellis explains. "We're here to make sustainable change."
Only rice that meets the highest level of "the SRP Assurance Scheme" can leave the nation of origin as SRP-verified rice. Developed in 2020, the SRP Assurance Scheme comprises three degrees of assurance based on different evaluation demands and levels of robustness. Rice farmers and farmer organizations can select between self-assessment at Level 1 and second-party verification at Level 2.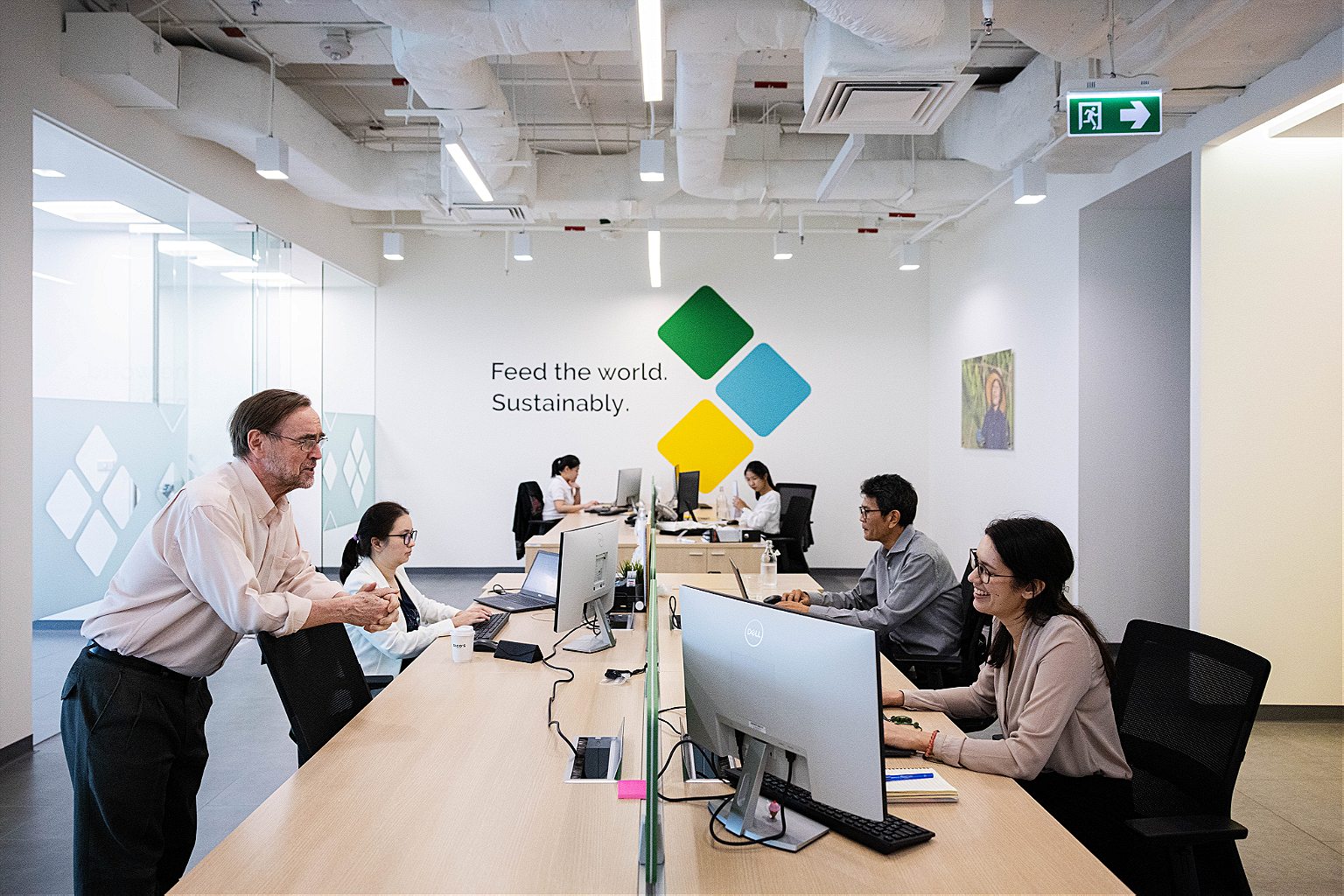 Those who passed Level 3 audits conducted by independent third-party auditors are allowed to use the SRP label on their products. SRP-Verified rice is now accessible on retail shelves in 20 countries, including Denmark, the United Kingdom, Germany, Italy, and Switzerland. SRP's marketing team in Europe works closely with food retailers and organizations, including Lidl, Costco, and Walmart, to put SRP rice on shelves.
Successes and Challenges
Shahid Tarer, Managing Director and CEO of Galaxy Rice, one of Pakistan's biggest basmati rice exporters, has shipped 15,000 tons of his SRP-verified rice to the European market in the last four years. He first learned about SRP in 2015 and was immediately enamored. Dealing with farmers, though, was a longer process.
"That was difficult in the beginning," he recalls. "We informed farmers about this novel approach and gathered them to work together. It was tough. I remember the third year when we weren't sure if we could pull it off." Despite early reservations about changing their habits, more than 600 farmers he works with use SRP.
The Loc Troi Group, Vietnam's rice trading leader, first piloted the SRP standard with 150 farmers on 450 hectares in 2016. They've since expanded to 3500 farmers throughout the Mekong Delta on 11,000 hectares. Loc Troi Group has supported hundreds of farmers to reach the perfect score of 100 points on the SRP scale.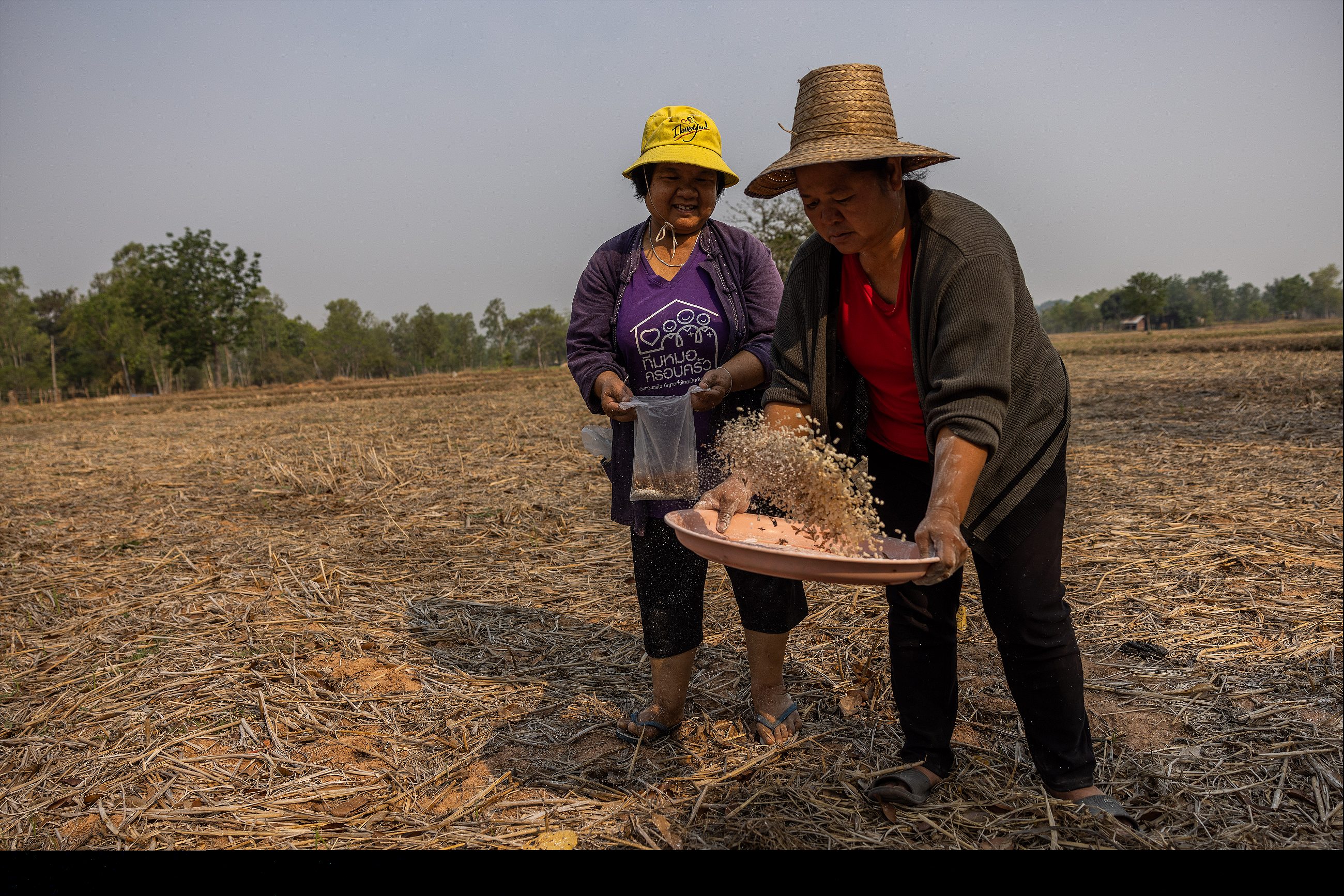 "However, consumers knew little about sustainable rice," explains Tran Nguyen Ha Trang, Deputy Director of the Loc Troi Agricultural Research Institute Loc Troi Group. "SRP market investigation and promotion are essential so that consumers are willing to pay for healthy rice that is good for the environment and community.
Looking forward
Next year, SRP and a host of partners will launch rice farmer finance operations in Bangladesh, Cambodia, and Vietnam. Their mix of policy and market-oriented solutions has been successful wherever they have expanded. In 2019, the Sustainable Rice Landscapes Initiative used the SRP as its "replicable and scalable" tool to help them measure and manage 4.2 million hectares in South and Southeast Asia to reduce 116.2 million tons of greenhouse gas emissions.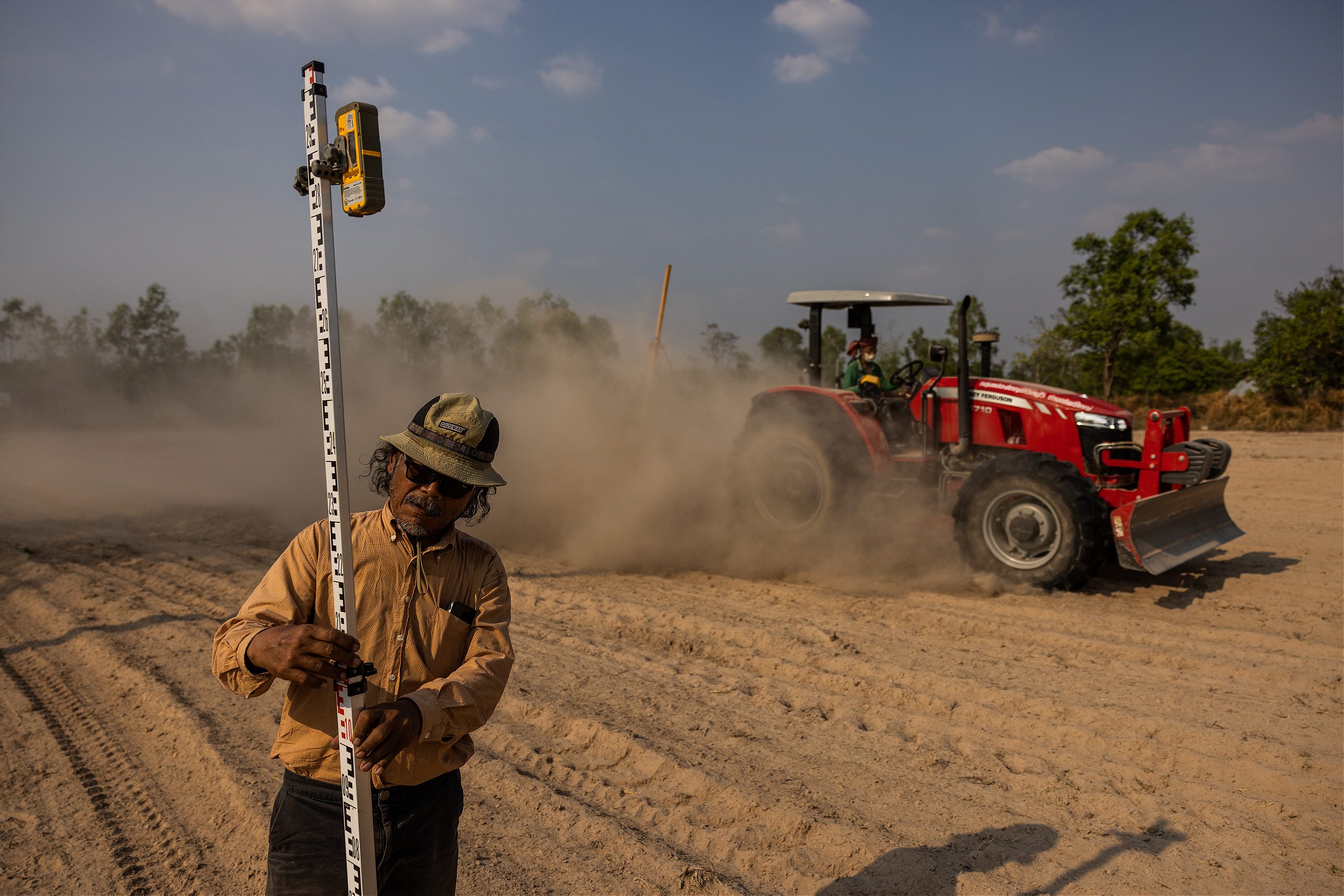 But its impact on individuals is most strongly felt. Back in Ubon Ratchathani, Banjong notices the first farmer in her village starting to harvest in preparation for the upcoming wet season. The rest of his neighbors will soon follow. Banjong is proud of her sustainably cultivated rice. Just as importantly, the money she has saved from SRP farming goes toward her three young grandchildren's schooling. She's building a bright future for them and a safer, more sustainable world around them.
Any sustainable food game-changers on your radar? Nominate them for the Food Planet Prize