An author brings his flair for the fantastic to old Tokyo.
Writer and performer Barry Yourgrau is a master of the surreal, intense, funny, and sometimes very short story. His eccentric career includes writing for The New Yorker and The Paris Review (among others) as well as starring both in the film adaptation of his memoir and in a music video for the heavy metal band Anthrax. I first met him with his partner, the author Anya von Bremzen, in Istanbul sometime in the mid-aughts, but it's his deep, long-standing relationship with Japan, where his work has a steadfast following, that fascinates me most. He is the only American author to publish short fiction specifically for Japanese cellphones—an early form of viral smartphone content known as keitai sosetsu, or cell phone novels. His next project, Tokyo Ghost Gaga, is series of stories set in Tokyo that combine his real-life experiences and what he calls "fabulisms." One of Yourgrau's Tokyo-based editors envisioned the project to be a Felliniesque meditation on the city, from Yourgrau's unique perspective as a gaijin—foreigner—but one with a connection to Japan and an appreciation for all of Japanese culture, from office-block drinking dens and subway stations to Yakuza films and salarymen musicals. 
These latest stories may be less short, but still have the familiar ingredients: they are bizarre, funny, surreal. Above all, they are a love letter to Tokyo, particularly the less well-heeled, old town Tokyo that might be lost in the wave of 2020 Olympics-fuelled destruction and construction. The stories are being published monthly through the Olympics, and you can find the English and Japanese language versions on Shinchosha's site. I talked with him recently about how he fell in love with Tokyo, the merits of cheap booze, and the question that is also playing on Japanese minds: Where is Japanese culture going?
Nathan Thornburgh: How did you start this somewhat unlikely and very strong relationship with Japan? 
Barry Yourgrau: It goes back to the fact that I have a fantastic translator there, Motoyuki Shibata, who's been translating my books for 20 years. He is a sort of literary star translator of American literature, he collaborates with Murakami all the time. He adopted my work, and that's what started it. And then last spring we stayed a month in Tokyo and I did some readings and events and met with my editors there at the publishing house, Shinchosha, which also publishes a lot of magazines. And the editor of one of the magazines had the idea of me writing these monthly stories. What he said, in a grandiloquent way, was that they should be my version of Fellini's Roma, about Tokyo. So, written as a gaijin, as a foreigner, but also as someone who has some connections to the culture, and publishes there a lot. Actually, Japan is where my books are best published, I must say. They've even published works that are not published in America, just published in Japan in translation.
Thornburgh: And you've written for these famous cell phone novels.
Yourgrau: Yes, in its heyday. They're called keitai sosetsu. And weirdly, when I first visited around 2002, I saw people using cell phones—they were early to smart phones, way ahead of us—I thought, wouldn't it be great to write fiction for that, having no idea that there was already a popular movement writing for cell phones. I thought I'd invented something.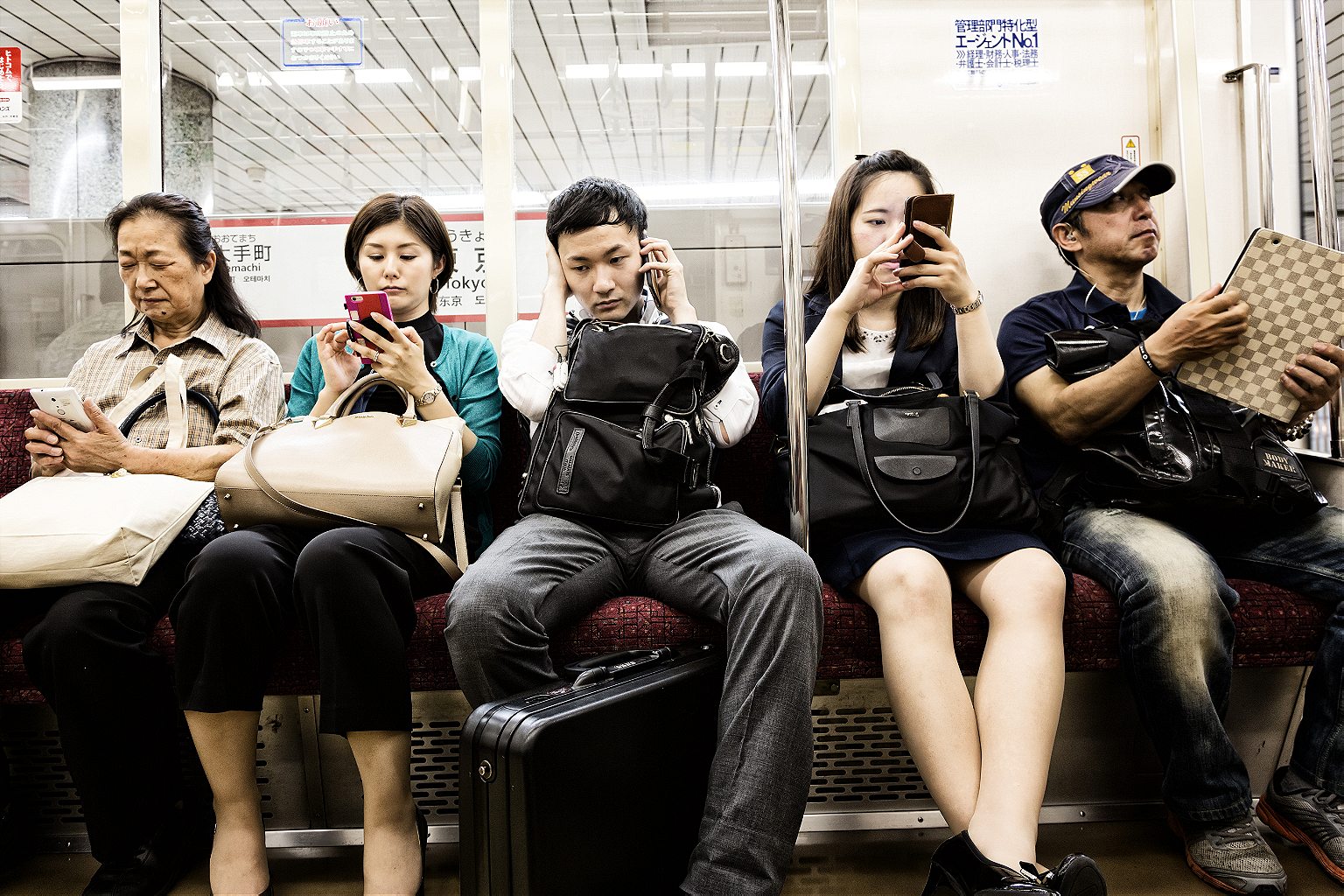 Thornburgh: The genre went weirdly viral over here outside of Japan. It struck a nerve somehow that people would be publishing just for cell phones.
Yourgrau: Actually, that wave has crested, but at, at its height, the books were very skeletal. I was writing my very short pieces. People were writing skeletal, conversational things with a lot of emojis. And they were published first online, with lots of comments, and these writing groups emerged and then they would go into book form. At one point, something like five out of the top 10 bestsellers on the publishing book lists were originally cell phone novels. They were called thumb novels. But as the work was being written, they would absorb comments from readers,  and so the work became this communal thing. And what's difficult for me is that, even though I liked the idea of people reading my work and responding to it, I'm very old-fashioned. I'm the artist. You be the audience. Please appreciate it. I'm sure you have wonderful comments, but stay out of my work room.
Thornburgh: How would you define your relationship to Tokyo? Is it just intense and abiding love, or is it cut with some angst and animosity? 
Yourgrau: I think it's an amazing city. And one of the things my publishers liked was that I appreciated the difference in Tokyo between Shitamachi and Yamanote. Shitamachi means lower town, Yamanote is upper town. Shitamachi is populist life, working-class, small businesses. It's old Tokyo. It's like old-town Tokyo… and I really love it. It's a great drinking town, Tokyo, and in Shitamachi places you can get cheap booze. I'm also a huge fan of a lot of Japanese popular culture. I'm a huge fan of Yakuza films. I did a book that was just published in Japan, Gangster Fables, and a lot of it is inspired by Yakuza tropes and so on, so all the great Yakuza film directors, such as Takeshi Kitano, Seijun Suzuki, Kinji Fukusaku—these Quentin Tarantino kind of guys, but wackier than Quentin. So my editors knew I appreciated that and was really interested in the culture. That's why they asked me to do it.
Each month I do a different story, and it's a mixture of my experiences in Tokyo and fabulisms, I wound up writing a lot about ghosts. They feature in the stories a lot, just as a way to bring in the culture. And it's been a fascinating discovery. The only trouble for me is, as a writer, is that these pieces are little longer than I normally write—2,000 words as opposed to 700. But also, I started out doing a lot of research, just to get off to an impressive start. And now I find every month I have to do more and more—I've brought this burden on myself. So I spend days doing research trying to figure out how to tie in the ghosts. But it's been a trip, and I've learned so much, and my editor's been so enthusiastic about it, so it's been great.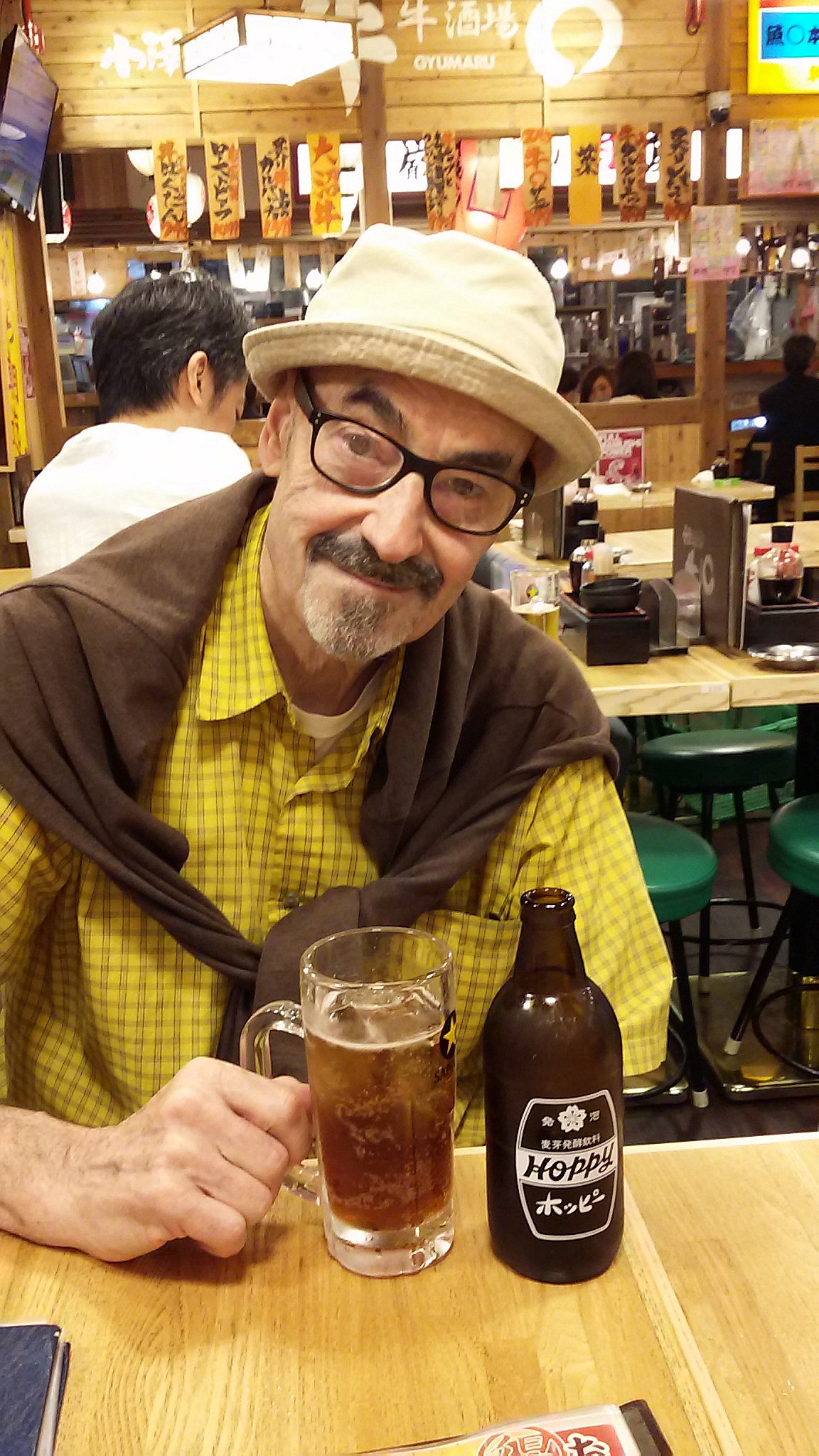 Thornburgh: I love the bizarreness that illuminates so much of your writing, and there's so much of that in these stories. It often veers off into the incredible, but—without tying you too much to the real world—there are also a lot of themes that we think about and talk about from a journalistic perspective about Japan, whether it's bread culture overtaking rice culture or the destruction from the 2020 Olympics.
Yourgrau: The 2020 Olympic destruction, interestingly, it's the same way that the 1964 Olympics completely transformed Tokyo. I mean, completely transformed Tokyo. I think a quarter of the houses had working toilets before the Olympics, but they also destroyed whole parts of the city. And now, they're putting up some interesting stuff, but the old school flavor of the city is being lost. They have these standing bars. There's one office building near one of the main commuter stations—subway stations are great locuses of culture and eating and drinking in their own right—with a whole bunch of standing bars. It's just fantastic that you go into an actual office building and on the ground floor and under the floors there are all these huge drinking dens. It's just this amazing culture, with the sake and even the whiskey, because Japan has a great whiskey culture, and it's dirt cheap. But this is prime real estate. Who knows if it'll be around in a year or two?
Thornburgh: The salarymen eating-and-standing table scene in your second story, "Yurakucho Yakitori," is really fantastic. It feels very, very well-informed. You're combining two great obsessions of the Japanese and of the foreigners who like to watch the Japanese, which is their eating food culture and their train culture. Without giving too much of it away, the train itself becomes the delicacy underneath the Yamanote Line.
Yourgrau: Yes indeed. And I didn't know that there were all these salarymen movies in the 1960s that were like musical comedies, in the style of How to Succeed in Show Business Without Really Trying. All this older popular culture. The Japan Society in New York has a film festival where they show some of these, but who knew that the Japanese made musical comedy? But they did, and they're really wacky and amazing.
Thornburgh: I guess that's part of the theme that keeps coming through, with the ghosts, and the tearing down of Tsukiji fish market. There's this sense that Japan has always seemed to be a place that was just going to tear down and build new again. That's a common complaint, perhaps, among their Bohemians. How many of these stories are we going to see?
Yourgrau: There'll be 18. At first, they were only in the print edition in Japanese, but they're putting the stories in English and Japanese online on the NAMI magazine website. So there'll be 18 in all—whatever carries us through to the Olympics.
Thornburgh: The ramen story (not yet published) was really funny to me, because it's got all my least favorite characters—the American ramen otaku, the Instagram handles, the one-upmanship in reinventing the original bowl. 
The one thing I haven't gotten into is writing about what it's like to be a foreigner in Japan.
Yourgrau: This is what happens when the food scene gets popular. In this day and age, with social media, everything gets supercharged and immediately media-saturated. There are a few people who stand out who don't do it, like the grill guy at Etxebarri, who's been rated near the top of The World's 50 Best, who's been in the top five or top 10 for years and is practically a hermit. But everybody else has an Instagram coming out of it. It's the way most people have to do business, and it's not just a problem with the food thing. It's a problem of everything, and this stuff really gets under my skin too. The otaku I write about was actually a very cool guy and a super devotee, and a serious one. He wasn't a fly-by-night, just someone with a couple of opinions. He really was a kind of authority. 
The one thing I haven't gotten into is writing about what it's like to be a foreigner in Japan. That's something I want to handle with a light touch, because in many ways it's still a culture that feels very, to itself, distinctive. It got that way through centuries, and it still lingers. 
Although, we went to a class where they were teaching old ways of making rice, because people don't know how to anymore. With technology and everybody working, they've lost the knowledge about how to make rice in the old-fashioned, slow way, at home. And as you mentioned, bread has almost supplanted rice in the diet, or is certainly threatening to.
Thornburgh: This was something of a topic in Matt Goulding's book with R&K, Rice Noodle Fish. Those gastronomic changes play on the Japanese mind too—where is their culture actually going? 
Yourgrau: It's interesting. Rice as a great staple for Japan, or as some kind essence of the nation, is an invention of the last hundred years. The Meijis did a lot of myth-making to construct a nation.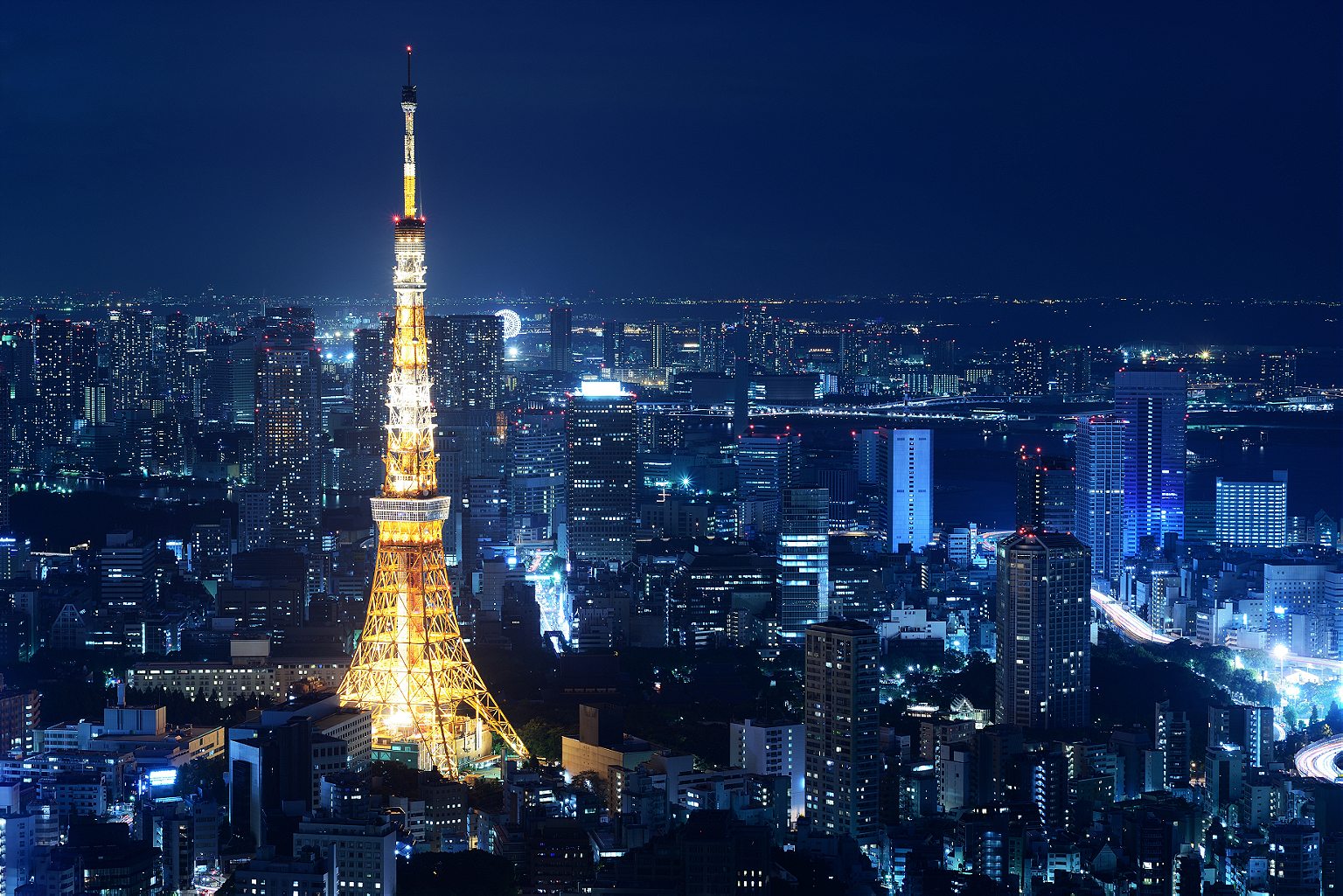 Thornburgh: The theme that weaves through all of these stories, as much as anything, are the ghosts, who make a surprise appearance at the end of the first story and are then constantly either popping up, or you're asking to be reconnected with them to figure out what the hell is going on, and whoever assigned you these stories from the ghost world. What is it about Japanese ghost story culture that feels unique and different to you? 
Yourgrau: Actually, it was doing this book and doing the research for the book, and dealing with my editor, who's wonderful and tremendously knowledgeable and eager to know about the culture. There's this entire, serious ghost culture in Japan, tied in with the obon holiday. There are holidays, like in August when the Olympics will be happening, where you welcome the ghosts and then you say goodbye to the ghosts. And the ghosts are considered a part of the culture.
We had this amazing apartment right under Tokyo Tower. The view out of the window was across a graveyard, and it turns out when they put up the tower in the 1950s, they had bought the land from some of the old Shogunate families, wealthy families, and one of the legs of the Tokyo tower is a sacred burial ground relating to that family. So there's a whole ghost issue with that too. And apparently it's bad luck, and all that.
I found that ghosts were a great way to bring cultural figures into the stories. It was also a great way to meet a lot of old writers, and even a salaryman movie star, you know, who is no longer with us, makes an appearance. It's a great way of weaving a kind of a density into as it emerges. It didn't have that at the beginning. I just had this ghost thing to kickstart it, to get it going, and it's turned out to be this really rich vein of bringing the current and the historical together.
To read Yourgrau's short stories, visit Shinchosha.co.jp. This interview has been edited and condensed for clarity.