How to master the Japanese convenience‑store breakfast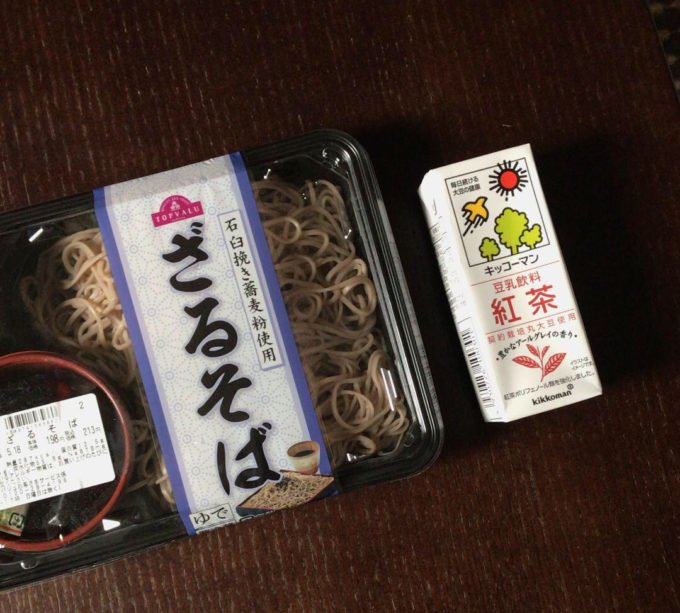 How to master the Japanese convenience‑store breakfast
Zaru soba in Tokyo
We checked into the hotel at close to midnight after lugging our luggages across multiple metro lines. I'm in Tokyo, my second time, and tagging along on my husband's business trip.
"Is there a konbini nearby?" I asked the hotel staff after she handed us our key cards.
Japanese convenience stores, or konbini as locals call them, put convenience stores the world over to shame with their variety of offerings, spotless interiors, and the quality of their ready-to-eat meals.
Ever since the first konbini opened in Tokyo in 1974, Japan has had konbini spring up on almost every street corner. Today, there are more than 55,000 konbini across the country, mostly operating under the FamilyMart, Lawson, and 7-Eleven franchised brands.
It had been a long day, but there was only one thing on my mind: Buy zaru soba (cold buckwheat noodles with dipping sauce) for tomorrow's breakfast.
My routine of buying konbini ready meals for breakfast the night before is something I've perfected since my first trip to Japan. My logic is simple. I don't want to waste time and money on breakfast, not at the mediocre hotel buffet nor at a random cafe on my way out to sightsee.
Being partial to noodles, I usually stick to my fail-safe formula of zaru soba, a couple of onigiri (rice ball) in case I'm still feeling peckish afterwards, and milk tea to wash it all down.
While the the dazzling array of konbini foods can be bewildering to the first-time visitor, all you need is bit of common sense to navigate overnight breakfast options: oden (not tasty cold), tamago sando (egg sandwich, why not), kaarage (deep-fried chicken or meat, best enjoyed hot), yakisoba (needs reheating), salad (possible, but not enticing) or cup noodles (too easy).
I can't read the instructions, but I've eaten enough zaru soba to know how to assemble it. Dipping sauce, wasabi, and spring onion go into the plastic condiment bowl.
The additional tiny pack of water threw me off at first. Eventually I figured it out: It's Japanese attention to detail embodied in a pack of water to loosen the clumpy soba. Pro tip: Do that before sprinkling nori strips over the soba.
Tourists often come to Tokyo for the extravagance of a Tsukiji market sushi breakfast at daybreak, but I think the humble one-stop konbini deserves its place among the greats for incorporating efficiency into the tight schedules and budgets of tourists in the know.
What's more, slurping konbini zaru soba in a tiny hotel room in Roppongi to the soundtrack of television in a language I don't speak is the epitome of dépaysement—a French word for the feeling of being an outsider in a new place, miles away from home.
I don't expect my French husband to understand as he had already questioned the value of eating half-price department store sushi in the hotel room.
As usual, he leaves to get breakfast at the hotel restaurant. Before the door swings completely shut, the crackle of flimsy disposable plastic already fills the room as I begin my careful morning ritual, still in my hotel pyjamas.