How Chattanooga Got Its Whiskey Back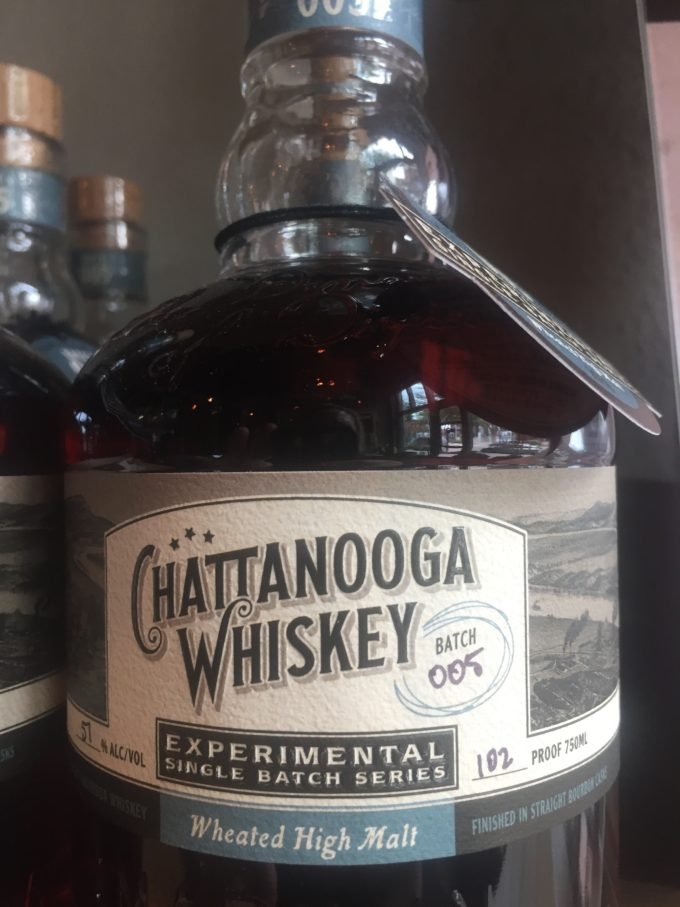 How Chattanooga Got Its Whiskey Back
Whiskey in Chattanooga
I went to see my parents, in a suburb of New York City, the weekend before a trip I had planned to Chattanooga.
"Try some bourbon," my father said. But I have never liked hard liquor much, and I—perhaps foolishly—thought that I could avoid it on my trip. But even if it wasn't there to imbibe, I wanted to visit Chattanooga Whiskey Company's Experimental Distillery. When it opened in 2015, it was the city's first legal distillery in 100 years—since Prohibition.
In the late 19th and early 20th century, Chattanooga had over 30 whiskey distilleries. Then came Prohibition, which started in Tennessee in 1909—eleven years earlier than the nationwide ban.
Tennesssee's anti-alcohol temperance movement began in 1800s, gathering steam with the support of the state's Protestant churches. By 1903, all towns with populations of fewer than 5,000 inhabitants had become dry counties. Then when the editor of the Prohibitionist daily, the Nashville Tennessean, was shot in a political grudge-fueled shootout in 1908, the Prohibitionists used the murder to advance their cause. The next year, Prohibition went statewide, then nationwide in 1920.
[Read: Japan's Whisky Rebellion]
In 1933, Prohibition was repealed at the national level, but alcohol laws were mostly left up to the states. For the better part of a century, Tennessee law allowed liquor distillation only in three counties: Lincoln, Moore, and Coffee, where Jack Daniel's, George Dickel Whisky, and Prichards operate. (This did not prevent, of course, the state's sophisticated tradition of moonshining.)
Only in 2009 did Tennessee's legislature finally vote to reverse the Prohibition-era distillation laws, making it legal to produce whiskey and other distilled spirits in 41 counties, should they choose to. But Hamilton County—of which Chattanooga is the seat—was excluded from the bill.
When they launched their company in 2012, Chattanooga Whiskey had to distill their whiskey in Indiana, but they wanted to change that. Later that year, they launched the Vote Whiskey campaign on Facebook, and thousands joined to protest the law and support their drive to make whiskey production legal in the city for the first time in 100 years.
"Some legislators pushed back hard," Tim Piersant, the founder and CEO of Chattanooga Whiskey, tells me in an email. But, buoyed by widespread public support for their cause, Piersant and his co-founder held town-hall meetings and met with county commissioners to get their support for a county hearing in November 2012 on the measure to change the law, which passed 7-0 in their favor. This result allowed for a state hearing, and in April 2013, a state law passed—following a heated State House debate—that allowed municipalities to opt in to the 2009 distillation bill. Forty-five additional counties opted in—about half of the state, Piersant points out.
[Read: Drinking whisky in the UK's most remote pub]
Now, the Chattanooga Whiskey Experimental Distillery is the third-largest whiskey distillery in the state, behind Jack Daniels and George Dickel.
Of course, I had to sample this hard-won Chattanooga whiskey when I visited their micro-distillery on Market Street. On my first sip, I could only taste the strong alcohol, but I was told to ignore that and try to taste the flavors underneath it. I tried another of their whiskeys, and this time detected something caramel-like, so I kept trying. Eventually, I began to savor it. I said silent thank you to those who made it possible to enjoy whiskey made in Chattanooga again.
Chattanooga Whiskey Experimental Distillery
1439 Market Street
Chattanooga, TN 37402