Istanbul-based photographer Danielle Villas's photographs highlight the pain and suffering of Peru's transgender community.
The average life expectancy for a transgender person in Latin America is 35.
Four out of five transgender murders in the world take place in countries in the region.
To Istanbul-based photographer Danielle Villasana, these statistics are the result of the region's aggressive masculinity, conservatism, and transgender stigmatization. For nearly half a decade, she has been documenting intimate and heartbreaking stories from countries across Latin America, where daily ostracization threatens the health, employment, and life expectancy of trans people. Now, Villasana is raising funds to turn her most recent work from Peru, "A Light Inside," into a book. She joined R&K's Cengiz Yar from Istanbul to talk about her project.
Roads & Kingdoms: What do you hope people take away from these images?
Danielle Villasana: I want the images to surprise people by challenging mainstream stereotypes in the media that we see of trans women. Ultimately, I want people to have empathy through their realization that these women want the same things that most people want—a healthy, happy, successful life where they're able to realize their fullest potential.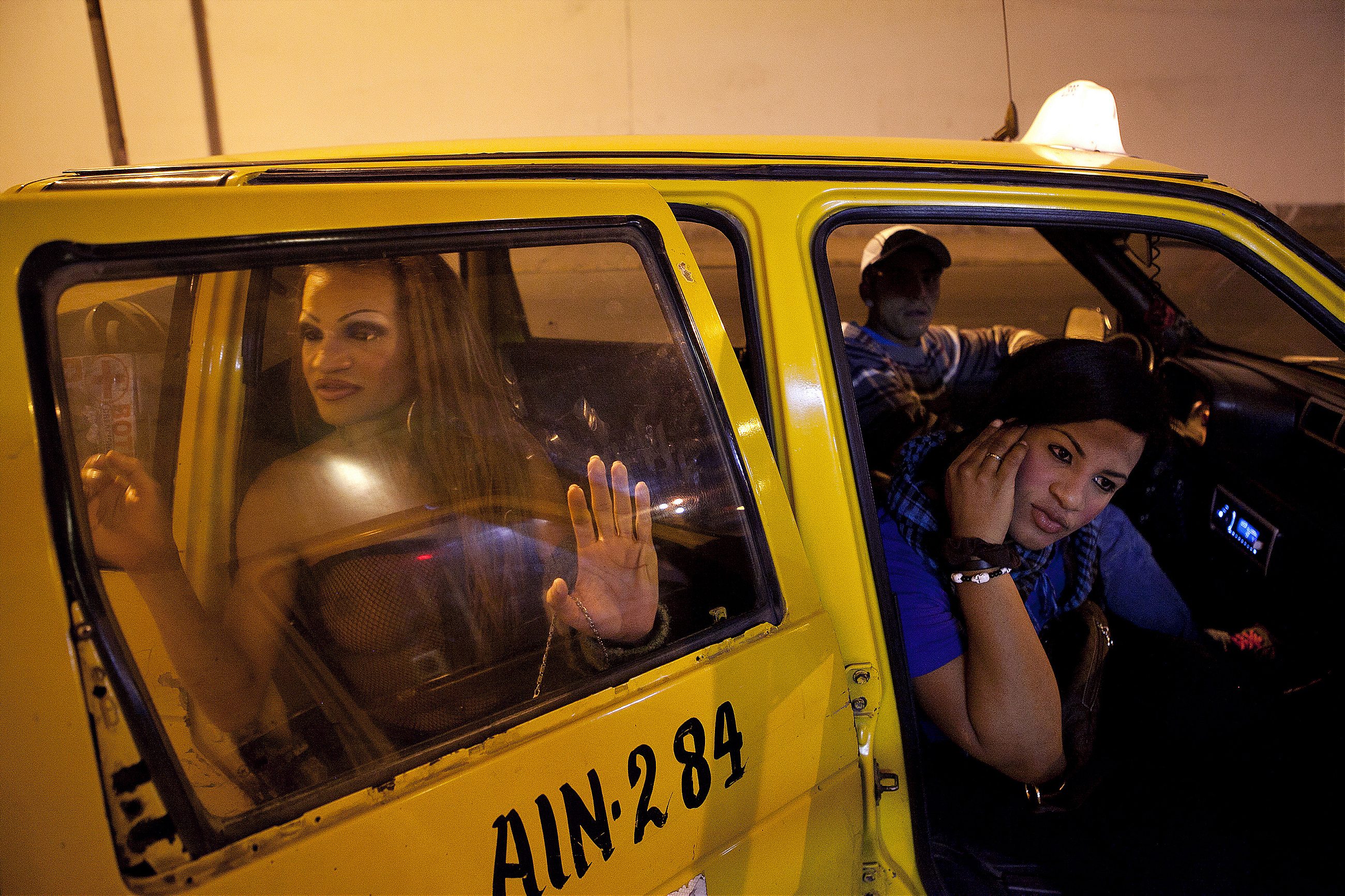 R&K: What have you learned from documenting the lives of transgender community?
DV: I am incredibly inspired by the fact that no matter what, trans women stay true to themselves. Even though they are up against so many challenges, they remain true to themselves. They live their lives how they want to live, and, that is an enormous lesson for all of us—to always remain true to yourself, to live your truth, to be honest with yourself and with others in the society. That is what photographing this community has meant to me.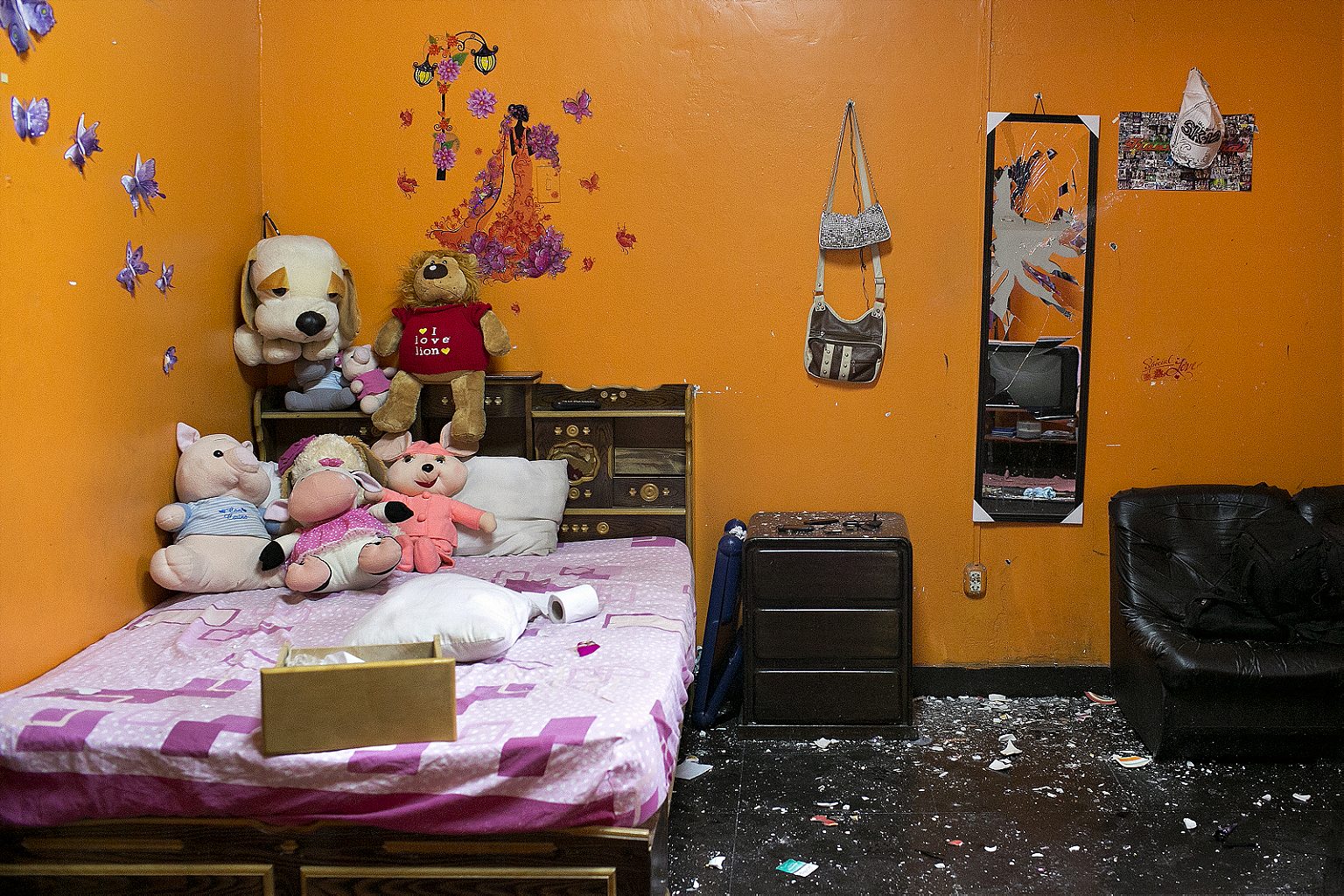 R&K: How would you describe the difference in heartbreak and pain among transgender people in comparison to other communities you might have documented?
DV: I think what makes the struggle so much more painful for LGBT communities is the fact that what they have to go through is so intrinsically linked to their identity. Just staying true to themselves means the society is against them and wants to deny them basic human rights. They're simply living their lives but yet their identity is constantly challenged and attacked. I think that's what makes these challenges particularly heartbreaking—they're just people who want to be themselves.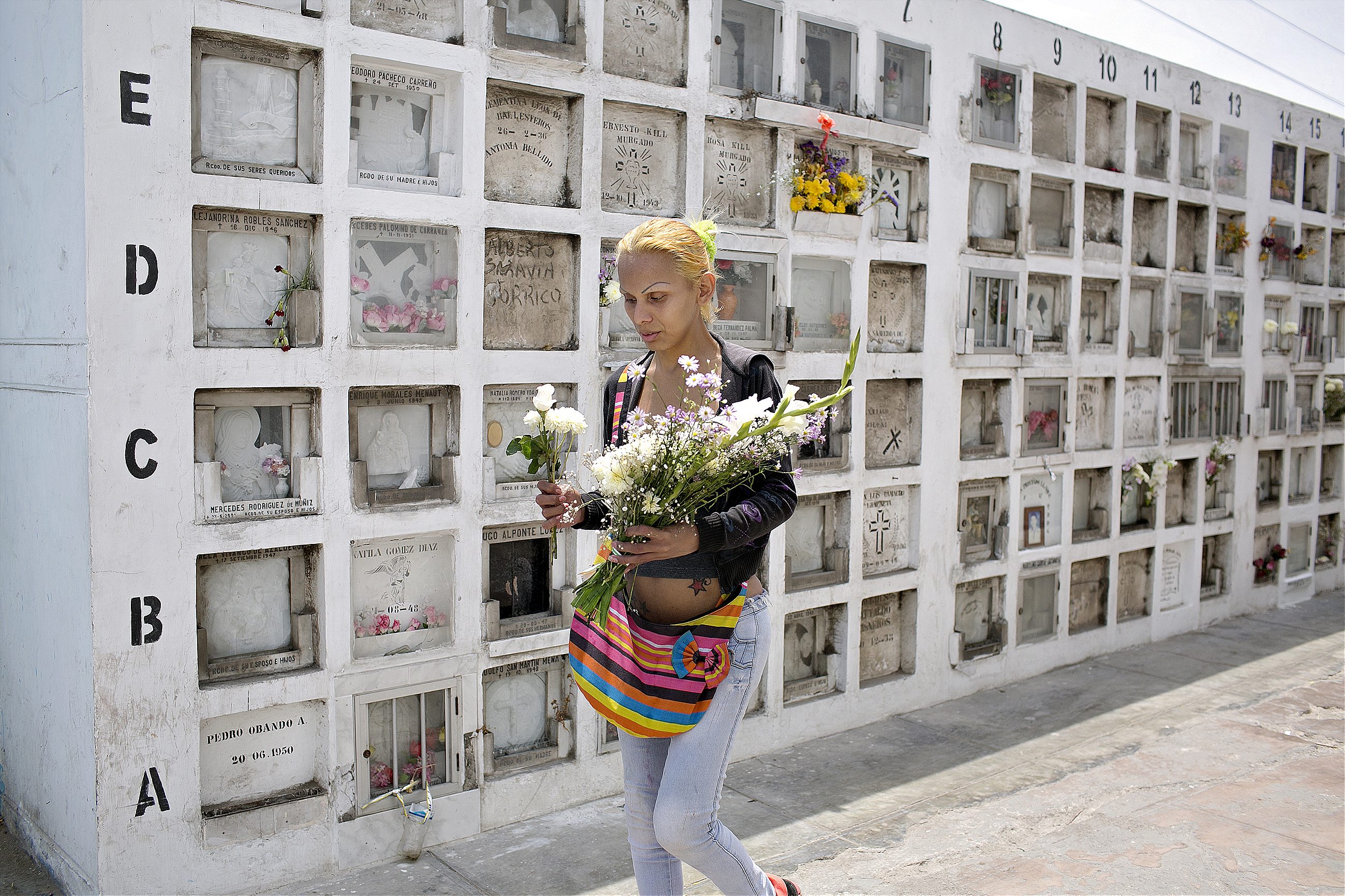 R&K: What is your next project?
DV: I'm focused on transgender migrants and how being transgender adds to another layer of vulnerability and violence against them. It is an ongoing project I'm working on in Latin America because the region has the highest number of transgender homicides. It makes me mad that the change is so slow and, again, that people are being denied basic human rights because of who they are.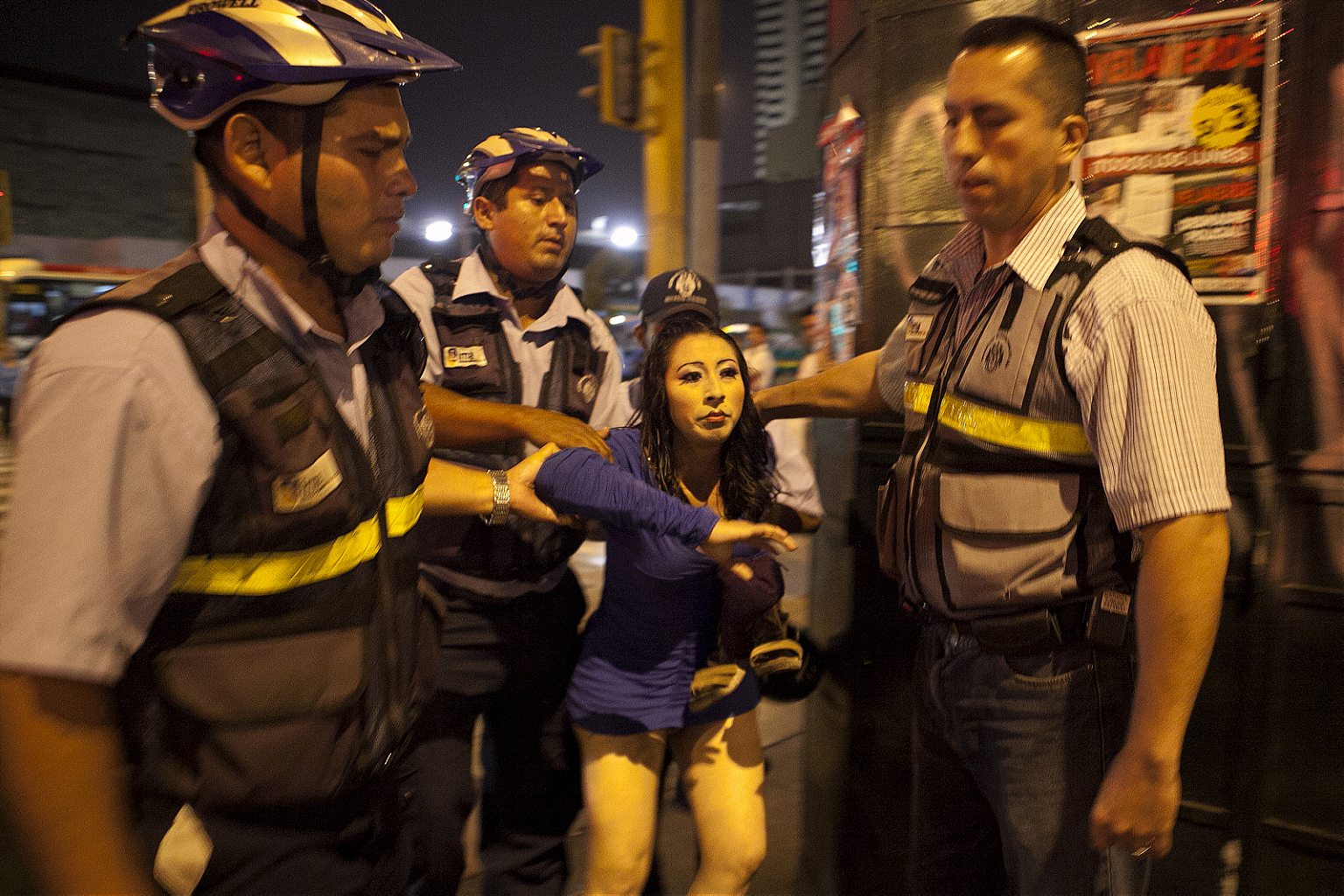 R&K: Do any of the relationships you've built really stick out to you?
DV: The woman I am dedicating the book to is Tamara, who is the central character in my project. Having documenting this community for three years, I have seen a lot of women lose their lives. Whenever I would go back to Peru, I would discover that someone else had died while I was away. I had spent so much time with Tamara that I never expected her to be one of them. Less than a month after her 30th birthday, she died from HIV, AIDS, and tuberculosis. I was in New York at the time, and I flew back to Lima. I'm super close to her mom and every time I talk to her, even though it's been a little over a year now, she cries. This was really painful for her and, of course, painful for me, too.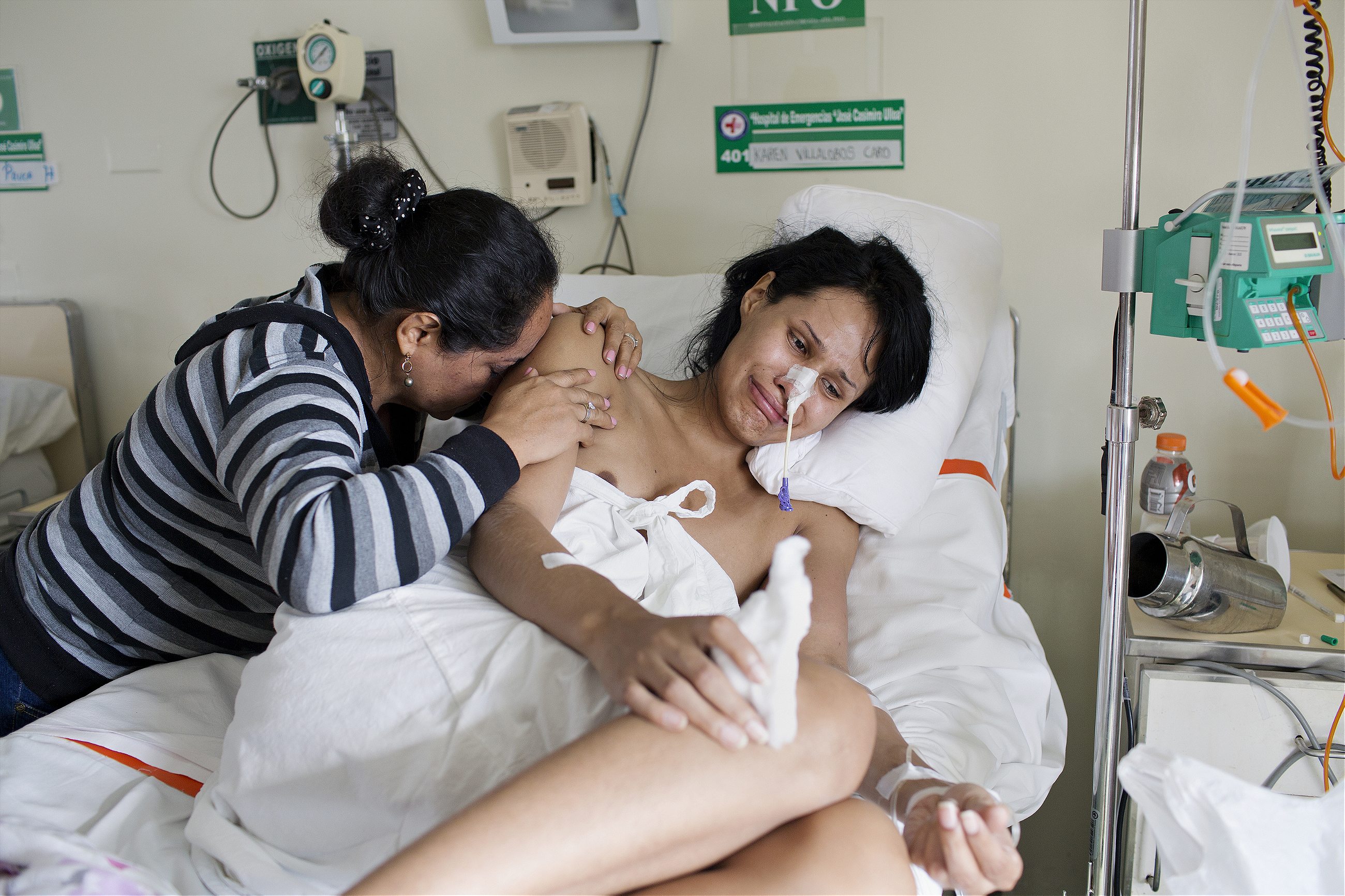 Header image: Tamara died last year after complications from HIV and Tuberculosis. Evila, her mother, cries next to the casket.