Australia has a popular new top-flight soccer league, but is it in danger of forgetting the ethnic fans and clubs who built the sport in the country?


In 2005, the A-League kicked off in Australia as the country's new top-flight soccer tournament. The ten-team competition is not unlike Major League Soccer in the United States, with franchises scattered across the expanse of the country. Just as MLS clubs have lured stars in their dotage like David Beckham and Thierry Henry, A-League clubs have attracted Manchester United legend Dwight Yorke, Japanese star Shinji Ono and Italian talisman Alessandro Del Piero. Backed by big businesses and growing contingents of fans, the A-League is making inroads into Australia's crowded sporting market.
The A-League's success, however, comes at a cost. The A-League's glossy launch left traditional Australian soccer clubs marooned in minor, state-level leagues. The clubs left behind, often associated with specific ethnic groups, are reminders that soccer in Australia was a sport built, played, and followed by immigrants.
These ethnic clubs that dominated Australian soccer for the latter half of the twentieth century have mostly southern European roots, and changing migration demographics saw their numbers gradually dwindle. The failure of these clubs to penetrate the Australian imagination, attract a broad supporter base and become 'mainstream' entities led to the creation of the new, nondenominational competition. Almost a decade has passed since the A-League was established, and soccer is experiencing its longest boom period as a spectator sport. However, the question of why Australians needed a whitewashed soccer competition in order for the game to grow goes well beyond soccer. In an era where multiculturalism has bipartisan political support, there is something unsettling about soccer's multicultural paradox.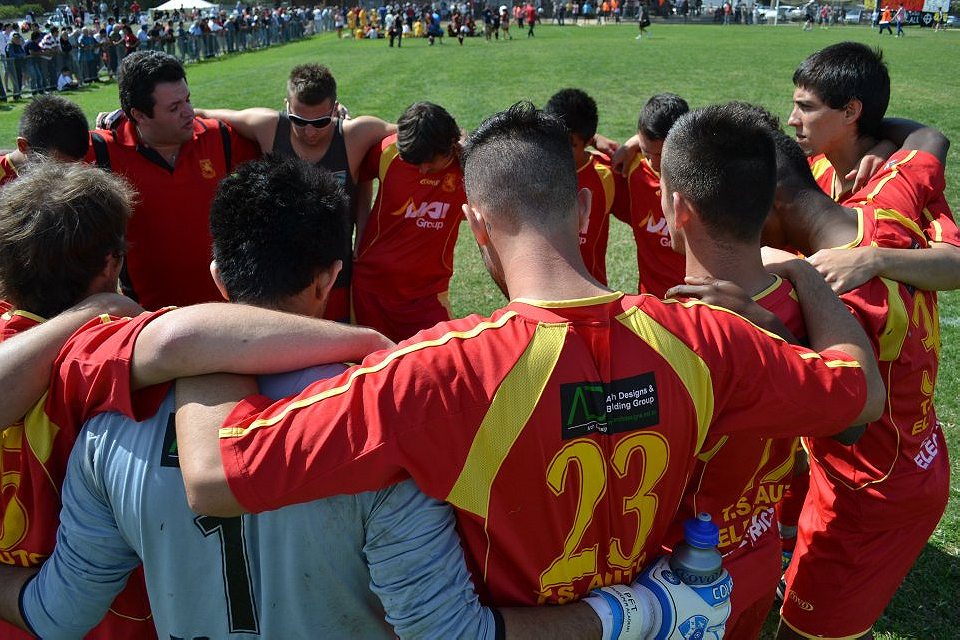 The earliest champions of Australian soccer participated in a now defunct knockout cup tournament, the Australia Cup, which ran from 1962 to 1968. Their names read like a who's-who of the ethnic diasporas of Australian society: Melbourne Hungaria, George Cross (Maltese), Hakoah Eastern Suburbs, SSC Yugal, Slavia Melbourne, APIA Leichhardt. Some have since died a natural death, but others live on in the state leagues.
The sounds, smells, and sights at their grounds are very different from those of an A-League match. Cevapi, souvlakia, and homemade pastries are served by volunteers, not privatised fast-food outlets. The chants oscillate between English and other languages. Where A-League clubs invariably play in inner cities, the grounds of state league clubs are often set outside of metropolitan centres, in places where it was affordable to buy land.
The club names are often no longer overtly "ethnic," but nobody is under any illusion. Walk into Macedonia Park in Perth, and you'll quickly realise which community rallies around Stirling Lions. To get to Sydney United's home ground you have to enter through the carpark at King Tomislav Croatian Club, where the fans chant for "Cro-a-zia." Down the road, Bonnyrigg White Eagles play behind the Serbian Sports Club. The inevitable rivalries that play out in suburban soccer grounds often cross continents and generations. The Greek and the Macedonian clubs have long disliked each other. In the days when Croatia was still a part of Yugoslavia, rival fans would goad Croatian clubs by chanting "at least we have a country." Few other sports in Australia have such diverse and political constituents. For many outside observers, these kinds of expressions of loyalty to another nation remain mystifying and a source of fear.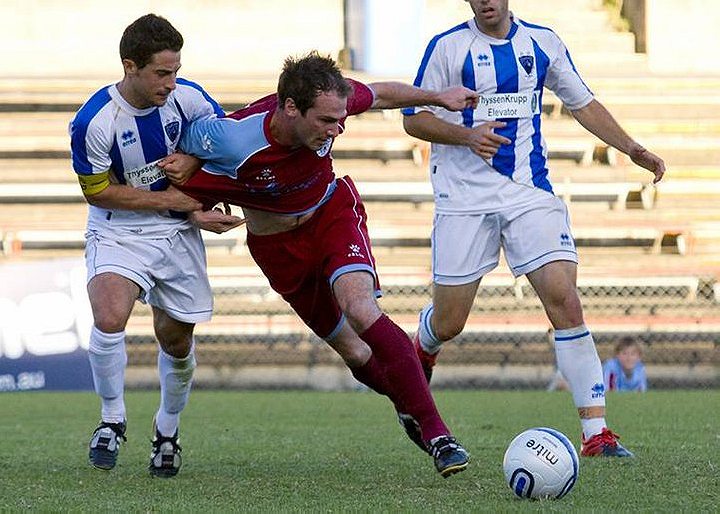 In March, APIA Leichhardt, an Italian-Australian club in Sydney's inner west, played their first game in their upgraded stadium. A plaque explaining the importance of the club to the Italian community sits alongside a bronze statue of a discus thrower, a present from the Italian Government in 1965. More than 5000 fans turned up to see the new stadium in the "Italian derby" between APIA and Marconi, their biggest crowd in years. On the same weekend, in Sydney's southwest, Greek star Sotirios Kyrgiakos made his debut for Sydney Olympic, the first of a two match guest stint. Before the game a cultural festival was held to mark Greek Independence Day, with Greek dancers, music and food. Even in this modern era, threads of old kinship run through their football.
Many of these communities still organise their own friendly cup tournaments. The Melbourne Chinese Soccer Association recently held a mock "Asian Cup," which had teams representing East Timor, Zambia, Lebanon, Iran and Thailand. Then there are the older cup tournaments – the Ukrainian Football Tournament, the Karadjordje Cup for the Serbs, and the Croatian Cup, one of the oldest national tournaments in Australia of any football code.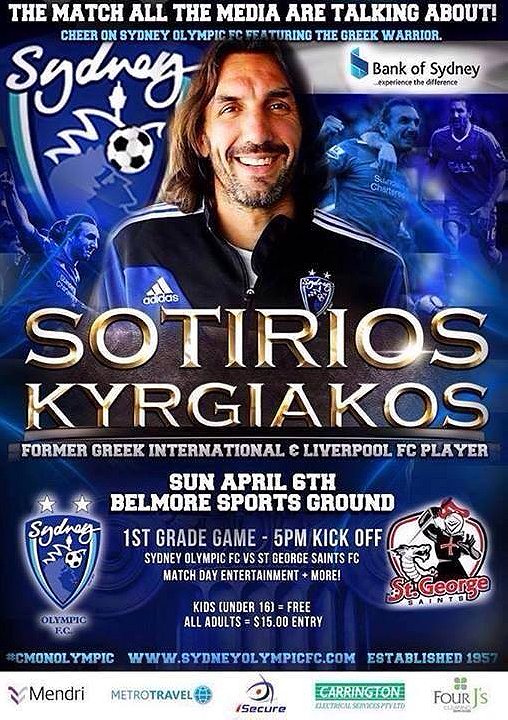 The Croatians are among the more overtly nationalistic of all the ethnic groups, a legacy of their long struggle for statehood in Europe. At Sydney United's ground, the corners are dotted with murals of the different logos throughout their 56-year history. All feature the red and white checks of the šahovnica Croatian coat of arms. At the Croatian Cup in October, held at Melbourne Knights' home ground, the Mark Viduka stand was filled with spectators eating cevapi and watching the matches. Underneath the stand in the players tunnel is a large black sign with the Knights logo. It reads "Welcome to Croatia," ala Anfield. But this is not Liverpool, this is Melbourne's western suburbs. A parallel world of football exists beneath the commercial glitz of the A-League, with its own accents, flavours, and rough edges.
In the post-war period, as tens of thousands of migrants from Europe came to Australia, soccer was transformed from a British sport into a European sport. "It used to be called wogball," said Anthony La Paglia, who played goalkeeper for Adelaide City Juventus and West Adelaide Hellas before his career in Hollywood. The former Australia international player Johnny Warren, who spent his life campaigning for soccer to be taken seriously in the country, called his biography Sheilas, Wogs and Poofters (pejorative slang for women, migrants and homosexual men) as a reclamation of the second-class status soccer had been afforded during his time. Soccer was always the sporting manifestation of multicultural Australia at its rawest, and suffered as a result.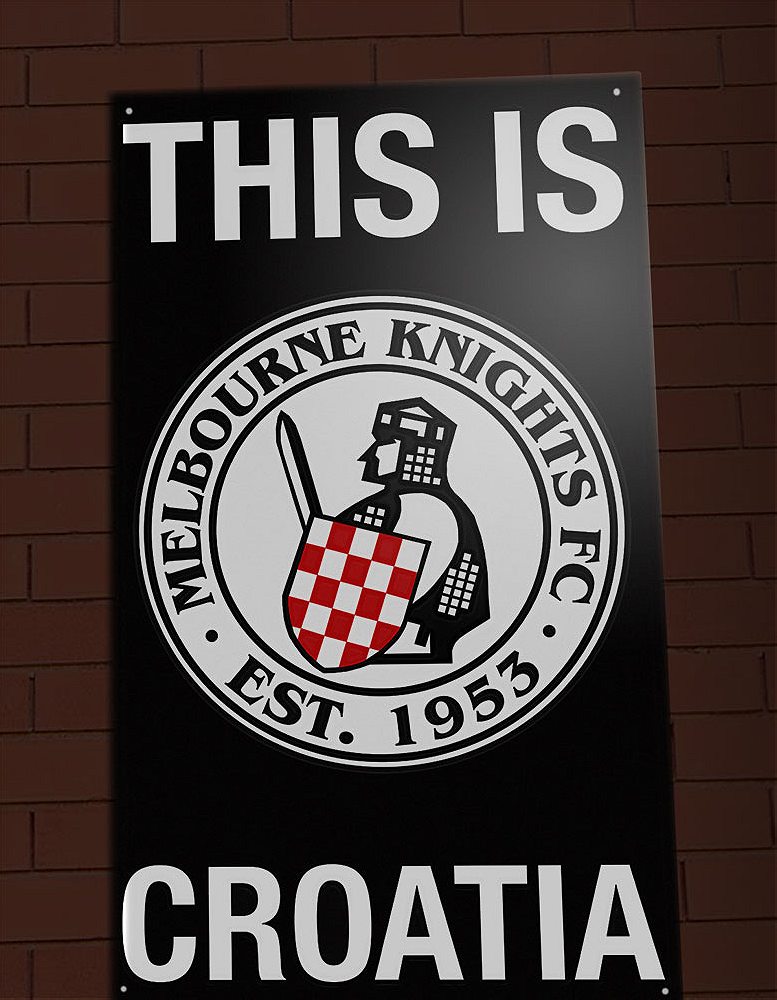 Thanks to this popularity among migrant and ethnic communities, soccer's relationship with Australian nationalism has been complex. The sport was seen as "un-Australian" in comparison to cricket and the other more parochial football codes (rugby union, rugby league, and Australian Rules football). "People who come to this country and accept all the advantages, should support Australian Rules football instead of furthering their own code," commented an Australian Rules official in 1951 in a thinly veiled attack on soccer. This kind of nativist sentiment is not as common now, but Australian Rules luminaries still dismissively conflate migrants and soccer, treating the sport as an alien intrusion.
Even officials within Australian soccer were wary of its deep ethnic foundations. When they joined the National Soccer League (which lasted till 2004) in 1977, the migrant clubs that flourished in the 1960s were forced to Anglicise their names in order to become "Australian." Over a period spanning nearly three decades, Juventus became Adelaide City, Giants, Zebras and then Force. Croatia became Sydney Croatia, then Sydney CSC, then Sydney United. South Melbourne replaced Hellas with Gunners, then Lakers, before lopping off the nickname entirely in the mid-1990s.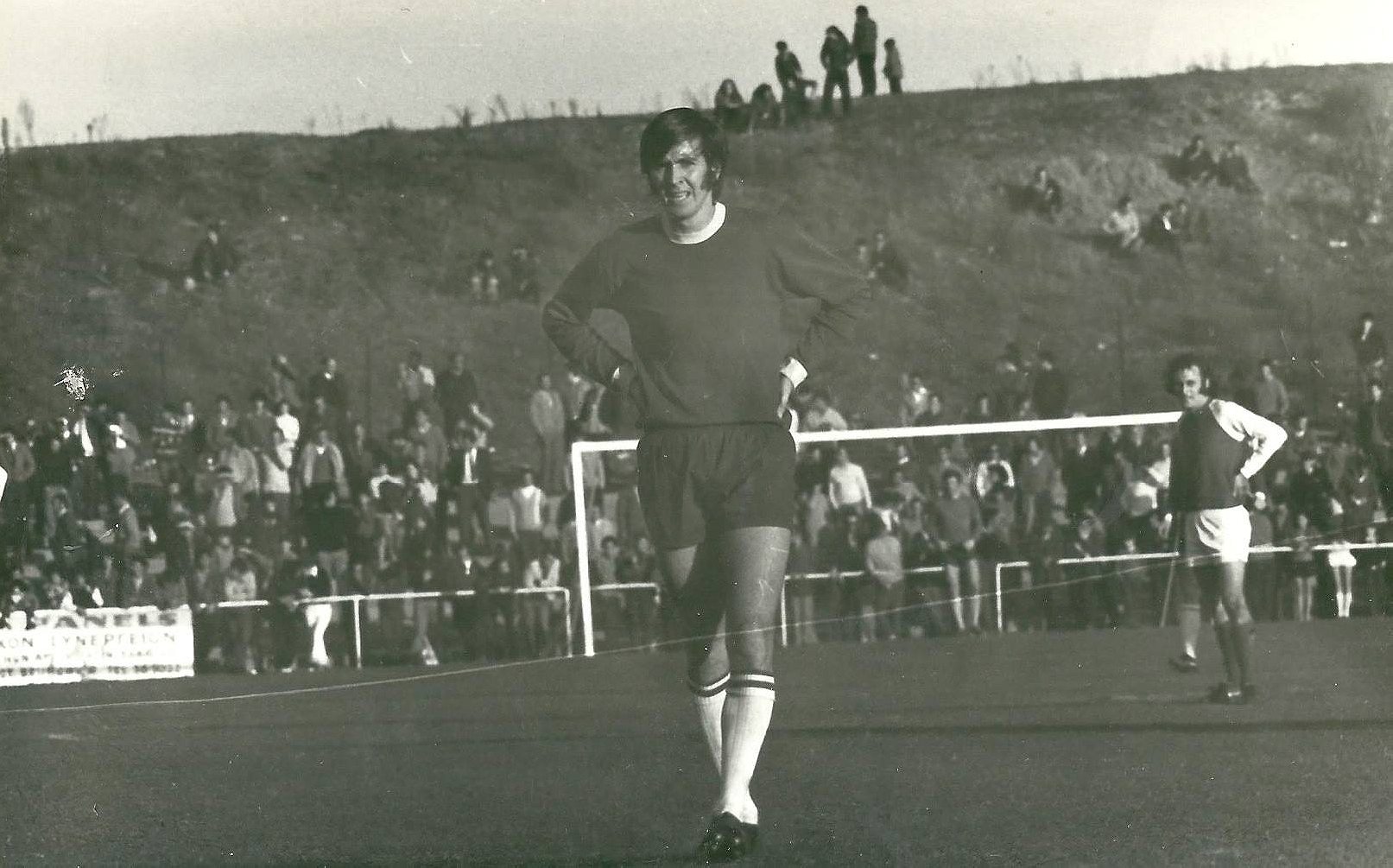 This process of de-ethnicisation served to wipe away the most visible symbols of soccer's multicultural history. In 2005, brand new franchises were formed in the A-League competition based on a "one-team, one city policy." The old ethnic clubs were relegated to their respective state leagues with no possibility of promotion. With names like Melbourne Victory, Central Coast Mariners and Sydney FC, the new A-League clubs were deracinated and safe for commercial consumption. In effect, the A-League is the glossy and acceptable sheen that conceals a simmering, diverse and deeply political soccer culture.
CYNICS CALLED THIS VIEW OF AUSTRALIAN SOCCER ETHNIC CLEANSING
Some in the upper echelons of Australian soccer have greeted the demise of the immigrant clubs with approval. "There would be no room for ethnic enclaves," wrote former Football Federation Association Australia chief executive John O'Neill, in his biography. "They would all be pitched together. Fans would not bear the flags of a nation. They would carry the flags of a club that would, as a result of being the only team in town, carry a multicultural personnel."
Cynics called this view of Australian soccer ethnic cleansing. For the best part of a decade, the A-League has been the focal point of the soccer pyramid in Australia with the ethnic clubs effectively forgotten. Indeed, it nearly killed many of the historic clubs off altogether. Their horizons were blocked off, and their ambitions to play on a national level were curtailed by the lack of promotion and relegation. They lost their ability to attract sponsorship, fans and meaningful competition.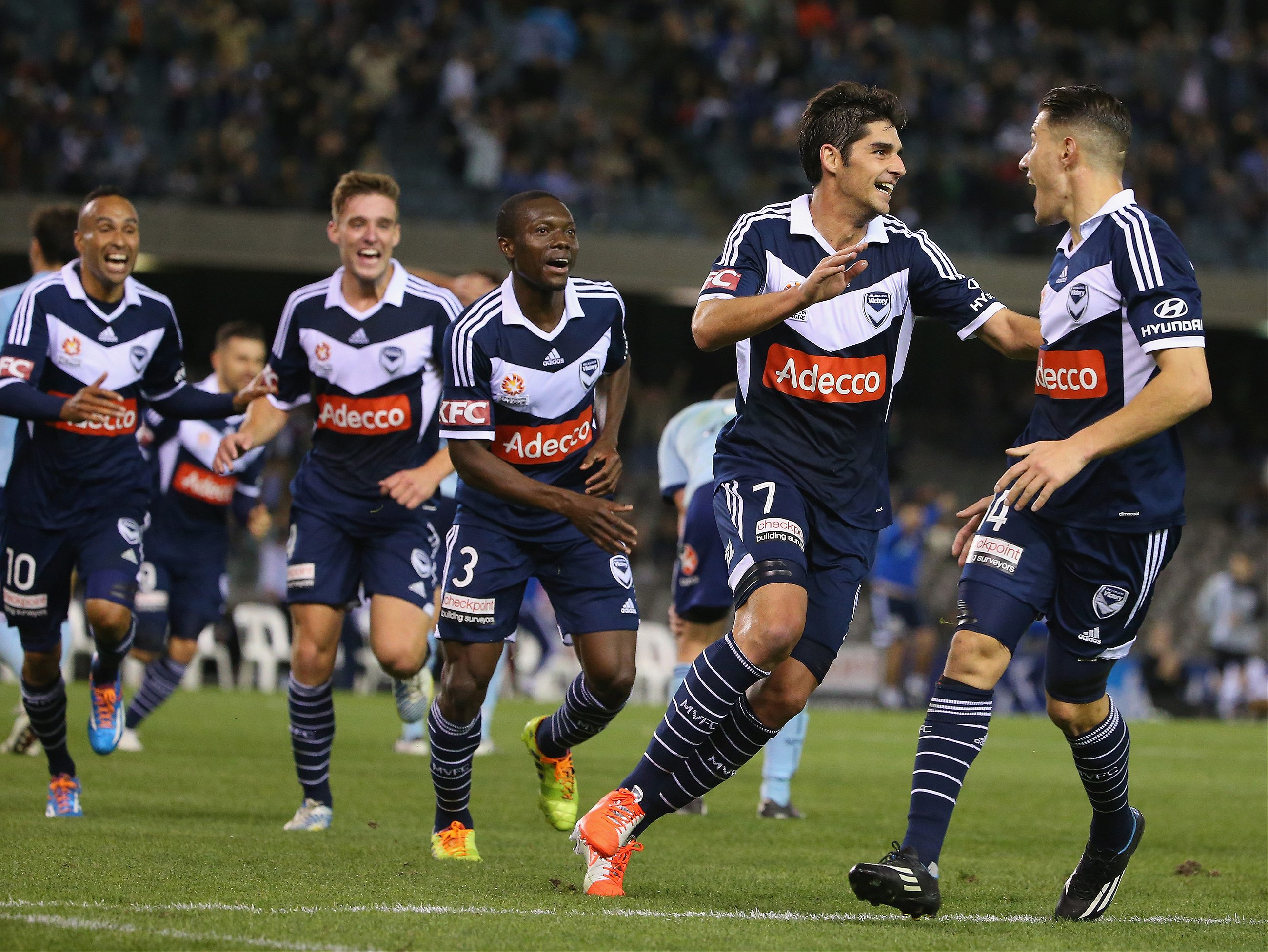 Multiculturalism might have had bipartisan support at a political level since the 1970s, but it has always been a contested idea. "For a small minority of Australians, the word 'multiculturalism' itself is a stumbling block," wrote social researcher Hugh Mackay in the Sydney Morning Herald. "It conjures up the idea of lots of little subcultures—little ethnic enclaves—that never manage to intersect. The truth, of course, is very different: they do intersect on a very large scale, but it takes time."
FOR MANY IMMIGRANTS AND THEIR CHILDREN, THESE SOCCER CLUBS ARE VITAL TO THE PROCESS OF MAKING A HOME IN AUSTRALIA
Many Australians have seen the ethnic clubs much as they see immigrant communities in general, as representative of foreign attachments and identities unwilling to assimilate into the Australian mainstream. But for many immigrants and their children, these clubs are vital to the process of making a home in Australia. "The club was integral," says Mark Rudan of Sydney United, a former National Soccer League club aligned with King Tomislav Croatian Club in Sydney's western suburbs. "It gave us a chance to socialise and to assimilate properly. I grew up with my best mates at that club. We met wives and girlfriends there."
Since ending his playing career in the A-League in 2010, Rudan has returned to coach the first team at Sydney United in the state league, more than two decades since he first joined his boyhood club.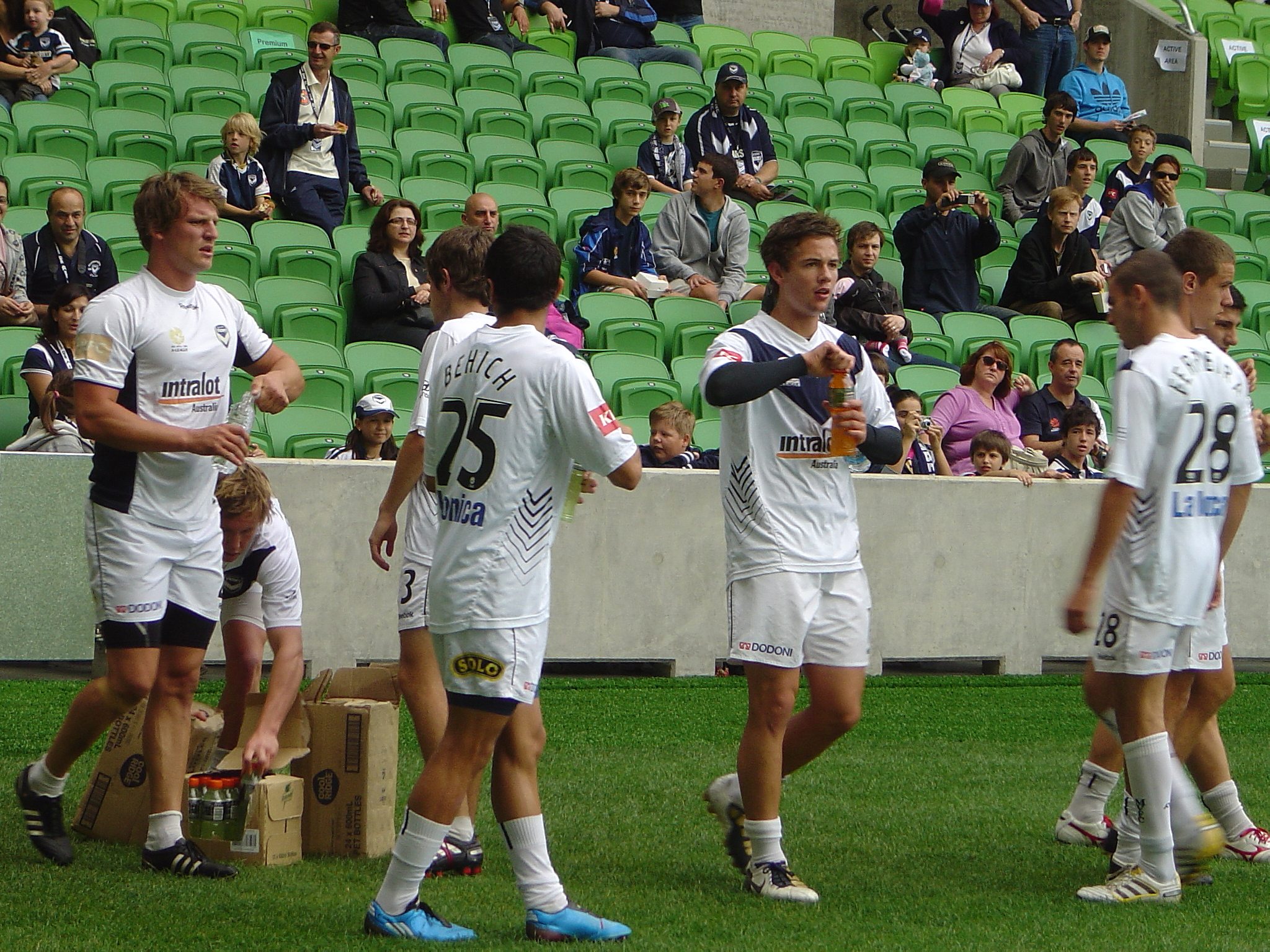 With the breakthrough success of the A-League and the gradual decline in prominence of ethnic-backed clubs, some observers imagine that soccer's multicultural paradox has been resolved. "The game has achieved its long desired goal of domestication," wrote football historian Ian Syson. But "domestication" does not mean that Australians are more accepting of multiculturalism. It is not a coincidence that latest soccer boom coincided with the further stripping away of ethnic identities. In soccer at least, Australians are still more comfortable with an uncompromising assimilation.
Growing up in the era of the "White Australia Policy," my father lived in Coopers Plains, a working class suburb of Brisbane, and played for the Catholic club Souths United. They wore the green and white hoops of Celtic against teams with names like Azzurri, Hollandia, Polonia, Germania and Coalstars. His wonder and curiosity at these names and the people behind them formed the basis of stories told to me as a child. They say that football is passed from father to son, but sadly many of his old rival clubs didn't last more than a generation. Azzurri are now Brisbane City, Hollandia Inala are Queensland Lions, Germania are Southside Eagles, Coalstars are Ipswich Knights and Polonia no longer exist. A unique, diverse and very Australian soccer culture has been whittled away. It is more than just a few names that have been lost.
THE ETHNIC CLUBS MAY ONCE AGAIN GET A CHANCE TO SEE THEMSELVES ON THE BIG STAGE.
At the launch of the A-League in 2005, the Football Federation Australia coined the term "old soccer, new football." "Old soccer" came to stand for the era of the now defunct National Soccer League, ethnicity, and poor financial and governance structures. "New football" was the brave new world of the A-League.
But the ethnic clubs may once again get a chance to see themselves on the big stage. In late February, after years of pressure from state federations, lower league clubs and fans, Football Federation Australia finally reintroduced a nationwide knockout competition, the FFA Cup. Soccer fans can now look forward to a tournament comprising hundreds of clubs of varying means from Perth to Tasmania to Brisbane. Humble teams and historic clubs with ties to ethnic communities will finally get a chance to play against A-League franchises in a meaningful competition.
The FFA Cup represents a chance for greater inclusivity, and for soccer's past to compete with its present. The future strength of the game rests on a healthy relationship between both, and there is a chance at least that remaining divisions between 'new' and 'old' will be healed in the catharsis of competition. For the ethnic clubs that once participated on a national stage, they will savour this new opportunity to beat the A-League clubs that replaced them.
CLUBS CANNOT REGISTER NAMES WHICH ARE DEEMED TO BE "ETHNIC" OR "FOREIGN."
But the tournament is unlikely to arrest the erosion of Australia's distinct soccer cultures. Quietly, their obliteration continues. The entrances to A-League stadiums and many lower league grounds boast signs preventing "national flags other than the Australian flag" from being brought in. Clubs cannot register names which are deemed to be "ethnic" or "foreign." Teams with names like Singh Sabha SC, El Salvador, and Leros United play in leagues and competitions not affiliated with FFA. And so, rather than A-League club Adelaide United potentially facing Polonia in the FFA Cup, they'll play Polonia in their modern incarnation, Croydon Kings.
It is a peculiar trend in 21st century Australia, but it has older roots. "If we go around telling [immigrants] that their names and identities are unacceptable to the 'Australian community at large,'" said the so-called "father of multiculturalism" Al Grassby in 1978, "then how do we expect these new migrants to really believe that we want them and their culture? It is a very serious subject… because of its far reaching effects, not only to those involved in soccer."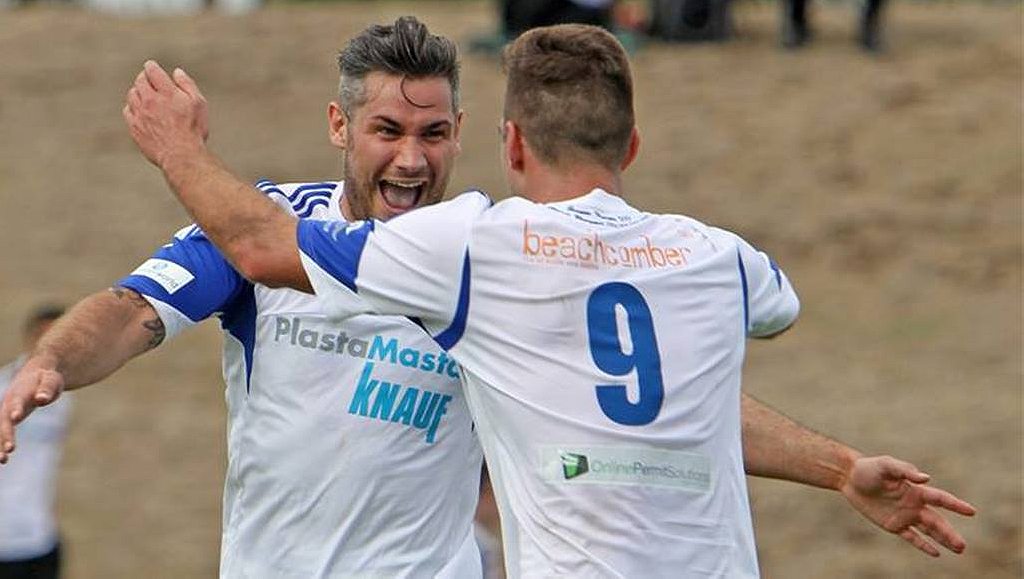 The FFA Cup should be an education process, a celebration of the game's diversity and a return to grassroots football. It should bring neglected voices, including regional and bush football, into a sharper focus.
Yet the early signs have not been encouraging. At the launch of the tournament, FFA chief executive David Gallop spoke of his love of the English FA Cup. "One of my first memories of watching football is getting up as an eight-year old after midnight, black and white television, 1973, Sunderland beat Leeds United 1-0 at Wembley," said Gallop. "This is what the FFA Cup is all about." Images of Crawley Town, Manchester City and Southampton, among other English clubs, were presented to the press gallery before his address. Journalists, heavily represented by Englishmen in the Australian football media, nudged each other and pumped their fists jovially as they watched the images of their teams. Mentions of the old Australia Cup, with its victorious ethnic clubs, were conspicuous in their relative absence, and what should have been a launching pad of a truly multicultural and Australian soccer tournament was hijacked by Anglo dreaming. As popular as English football may be with Australians, borrowing themes and narratives from the FA Cup does nothing to develop Australia's own independent soccer culture, nor does it reflect the true nature of the grassroots game.
Australia's football authorities have indicated that A-League sides will always play cup fixtures at the ground of their opponents, in order for lower league clubs to gain revenue and have a moment in the spotlight. Many A-League fans are new to the game, and have never set foot in one of these old stadiums, some of which were built and paid for by the sons and daughters of European migrants.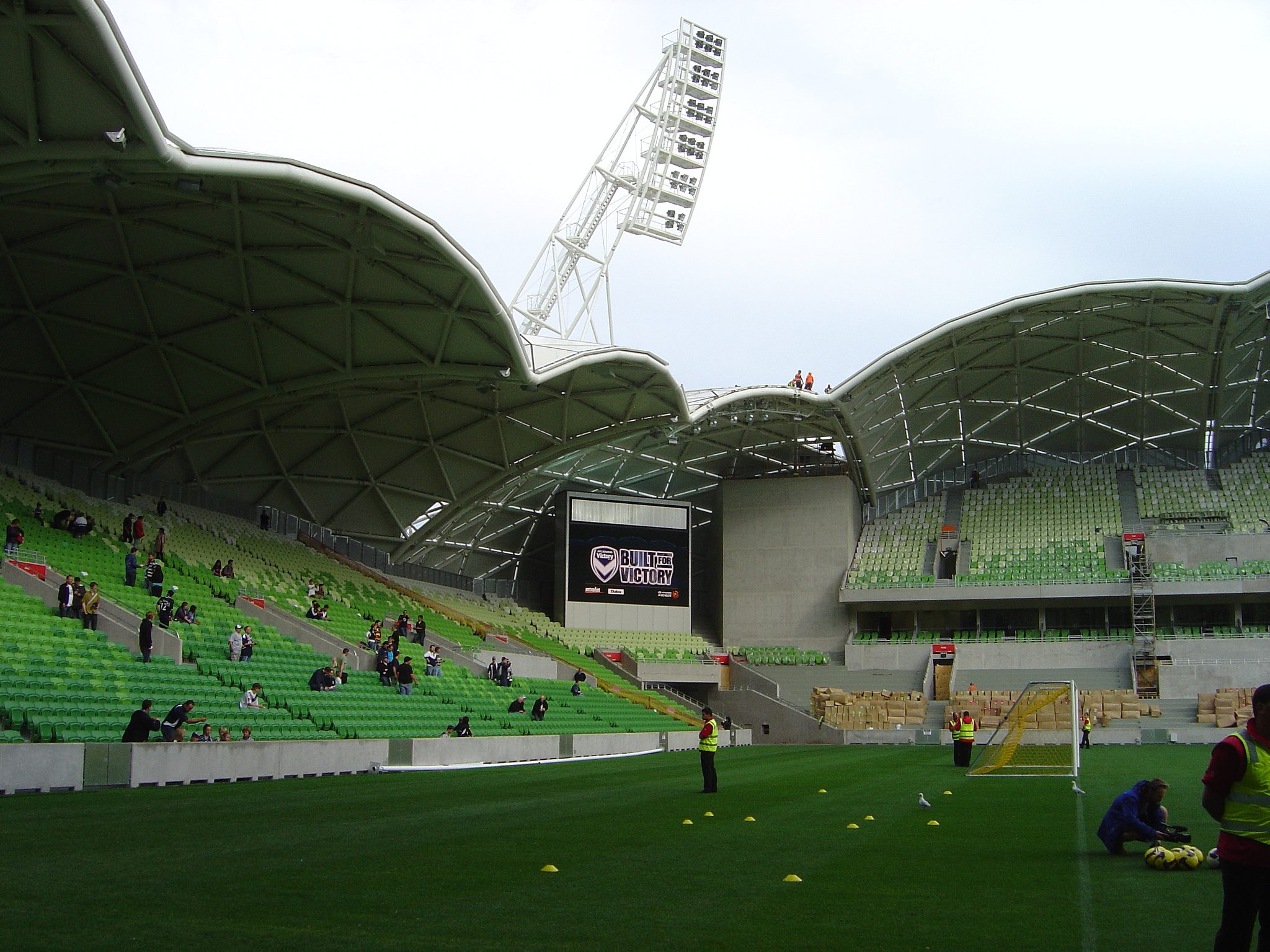 For most clubs, it will simply be a thrill to share the stage with A-League sides. Indeed, many of the lower league clubs have fans that also support an A-League club. For others, the FFA Cup will inevitably become a site of resistance. After the launch, a committeeman from a former National Soccer League club based in Melbourne sent me a text message. "I'd like to play [A-League club Melbourne] Victory at our ground and only sell them 5% of capacity as per FIFA rules," read the message. "They can only go on the north end terracing with no toilet or kiosk access. Make them feel proper unwelcome."
This hostility illustrates the depth of feeling that will course through the FFA Cup. It's this passion that is the lifeblood of proper soccer cultures around the world. Australia's greatest soccer journalist, Andrew Dettre, once wrote: "Our soccer is made up of so many tiny fragments and multicolored mosaics that debates will always be part of the scene." If harnessed in the right way, the cup could help Australian soccer reconnect with its own compelling narrative, one that doesn't treat its own history as a dirty secret.
[Header image by: Quinn Rooney/Getty Images]