Tried Every Whisky in the World? Start on Rum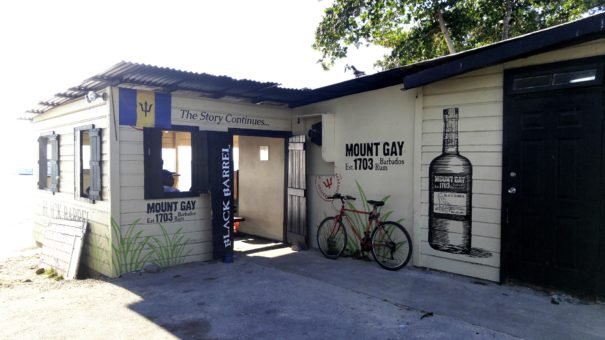 Tried Every Whisky in the World? Start on Rum
Rum in Barbados
"Whole day we drinkin', and we don't need no chaser! Rum in our system, I'm a professional drinker!"
So sings Ricardo Drue in his impossibly addictive Bajan soca tune, dubbed "Professional." Listen to the radio in Barbados and the song is likely to pop up just about every 30 minutes, and if that doesn't get you in the mood to enjoy a couple of rums, well then, my friends, you're lost and without hope.
The island of Barbados has roughly 280,000 residents, and across its 167 square miles of land there are approximately 1,800 rum shops. I'll let you handle the math on that, but suffice it to say that they are ubiquitous, and an absolutely integral part of Bajan culture and lifestyle.
Really, they are the island's take on the neighborhood Irish pub. It's where you and your family and your friends and your neighbors all get together, day after day, to breezily pass away a few hours in the afternoon or evening. Share the latest gossip and tell a few stories, share a few drinks and even more laughs.
In concept, the rum shop straddles a line between bar and dispensary. There's plenty of booze to be had, but there's nobody really mixing up drinks for you. Instead, the system is simple and streamlined. Just buy your choice of bottle and a couple of mixers to go along with it, bring it back to your table with some plastic cups and a bucket of ice. You wouldn't go wrong with Mount Gay Black Barrel or Mount Gay Eclipse as your selected bottle du jour.
With thousands of rum shops, names are a bit scarce, so they carry titles in true, face-smackingly obvious Bajan fashion. It's either the owner's name—John Moore's or Judy's—its place—The Beach Bar or The Beach Shack—or most wonderfully, an aesthetic feature—Doorless, as in, the place has no doors.
Barbados is where rum is thought to have first came to life some four centuries ago, and today there are several rum distilleries on the island, with the aforementioned Mount Gay being the most widely known. They run community initiatives and host team-building exercises where they send out their staff to clean up and paint rum shops, along with other neighborhood areas which may be in need of rejuvenation.
For the rum shops, they adorn the exterior and interior walls with their imagery and slogans, in the same signature style that can be found at their visitor's center in Bridgetown. In other words, the brand is everywhere, making for a cohesive decor theme across the island, as well as a blurry line between where official Mount Gay territory ends and the rest of Barbados begins.
Regardless of which rum shop you're in or which rum you're drinking, we're told there's one important rule you must abide by—once a bottle has been opened, it has to be finished before you can leave. The legitimacy of the rule may be questioned, but most seem to take to the task seriously enough, and you certainly wouldn't want to offend anyone, would you? After all, we're all professionals here.