Meet the doctor battling for the women of Senegal, despite the threat of a U.S. "global gag rule."
Early on a Monday morning, at the end of a leafy cul-de-sac in the Amitie III quarter of Dakar, a steady stream of women files through a discreet green door. Several of them have babies swaddled to their backs, some have toddlers in tow, and many are visibly pregnant. The building houses the Keur Djiguene Yi Center (which means "a place where women gather" in Wolof), the first free, government-sanctioned public women's health clinic in Dakar, which opened last year.
Some have appointments, a few are walk-ins, but all are there to see Dr. Juliette Faye, a Senegalese obstetrician/gynecologist who just turned 30 and is herself the mother of an 18-month-old boy. She is the center's sole physician, its medical director, administrator, and round-the-clock caregiver to 600 patients and counting. She is also a devout Muslim, a committed feminist, and, most of all, a tireless advocate for gender equality and women's reproductive health in Senegal.
At 9 a.m. on the dot, Faye arrives and greets her patients, who wait in chairs in the brightly lit reception area. "I'm so sorry I'm late," she says, despite being quite on time. "It was an all-nighter at the hospital, and I had five Caesarean sections, which is a bit more than usual."
As one of a small number of female OB/GYNs in Senegal (only one in six doctors nationwide are women), Faye fills a crucial role in a nation where, until 2005, a woman could not gain access to contraception without her husband's signed permission. "The fact remains that most men here want their wives to be cared for by a woman," she says. Absent a female physician, women will sometimes skip prenatal care altogether; often, an expectant mother's first contact with a medical professional is when a midwife assists during labor and delivery. Even when an acceptable prenatal physician is available, their services can be prohibitively expensive in a country where 57 percent of the population lives, by World Bank measures, in extreme poverty.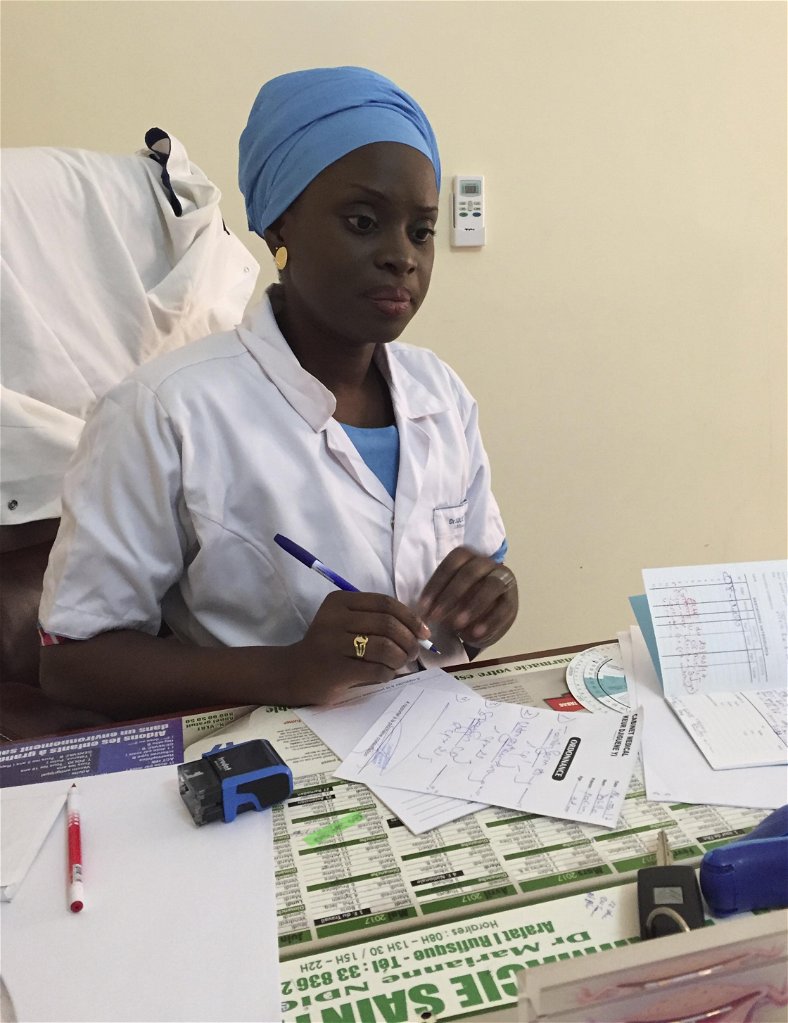 Statistics in the developing world are like Shakespeare's devil and scripture: we can cite them according to our purpose. Senegal has one of the most stable democracies in Africa, and, thanks to a 2010 law mandating gender parity in government, it has the seventh highest percentage worldwide of women in representative politics. But the country's literacy rate is one of the world's lowest, and while 70 percent of men can read and write, only 45 percent of women can. Almost all children attend primary school, but only 32 percent of females continue on to secondary school.
At an early age, many girls are forced into domestic work or still prevalent (though now illegal) child marriages and unwanted pregnancies (nearly a quarter of women aged 20-24 gave birth before age 18). While the government is working to decrease the high rates of infant and maternal mortality by improving family planning programs, women's healthcare remains perilously under-resourced. "The biggest needs?" asks Dr. Seynabou Ba, a prominent female surgeon and gender advisor at the Ministry of Health. "There are too many. We need more doctors, nurses, midwives, medicine. We need better education and training, and we need the equipment to do it. We're improving, but I'm far from satisfied."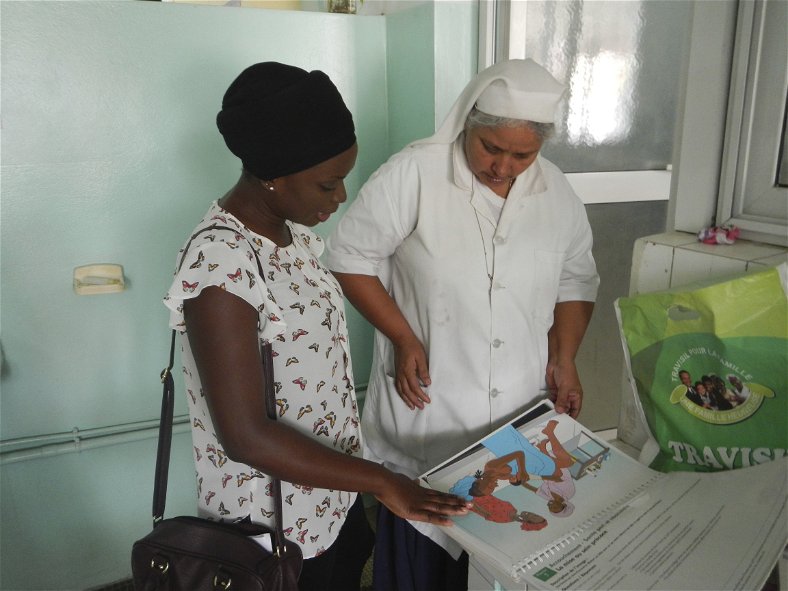 Such poverty-related shortages have made the government unusually welcoming to international NGOs. One of these is American Friends of Le Korsa, which founded and finances the Keur Djiguene Yi Center and pays Faye's salary. Le Korsa's philanthropic works in Senegal also include efforts in education, pediatric health, and support for a hospital in Tambacounda, a poor city in sweltering hot eastern Senegal.
It was in this remote region that Faye, as a medical intern, found her calling in gynecology. At a bare-bones clinic an hour from the city, Faye witnessed a 12-year-old girl enduring an agonizing birth without pain management or medical support of any kind. "It was absolutely horrifying for so many reasons, but mostly because she herself was still a baby," says Faye. The experience instilled in her what she calls "the soul of a feminist," and that passion drives her today.
Even saying the word 'sex' is a huge taboo in Senegal
Problems persist not just in far-flung provinces; Faye says that reproductive health standards are unacceptable even in the capital city of Dakar, where she frequently sees unmarried adolescents with no sex education, who get pregnant and are at high risk for STDs. In public hospitals, a prenatal visit costs 5000 CFA, about $10 U.S.D., which is unaffordable to many women in the capital, especially single mothers who earn little as domestic workers or have no job at all. All women now have the legal right to seek contraception: IUDs, various implants, and Depo Provera injections are cheap and available. But there remains a 23 percent need gap between those who want birth control and those who have it. What's more, information on how to use these devices, as well as on common STDs, falls woefully short. "Even saying the word 'sex' is a huge taboo in Senegal," she says. "We have to start talking about it."
Faye's mission is to give all women—married, single, poor, Christian, Muslim—the medical care they deserve and agency in their own reproductive destiny.
When the Keur Djiguene Yi Center opened, Faye was just beginning her practice at a public hospital. Through an acquaintance who worked for Le Korsa, Faye began to volunteer in her free time at Derklé, a Catholic clinic for women and children. When she arrived there, Faye—the rare female physician who treated women—became almost too popular for the small clinic to handle. But it was the nuns' reluctance, based on Catholic teachings, to address the subject of contraception that sparked the idea for a free center dedicated to women's health. There are no such proscriptions against birth control in Islam. "Nowhere in the Koran is contraception forbidden," says Faye, an important fact in a 95 percent Muslim nation such as Senegal.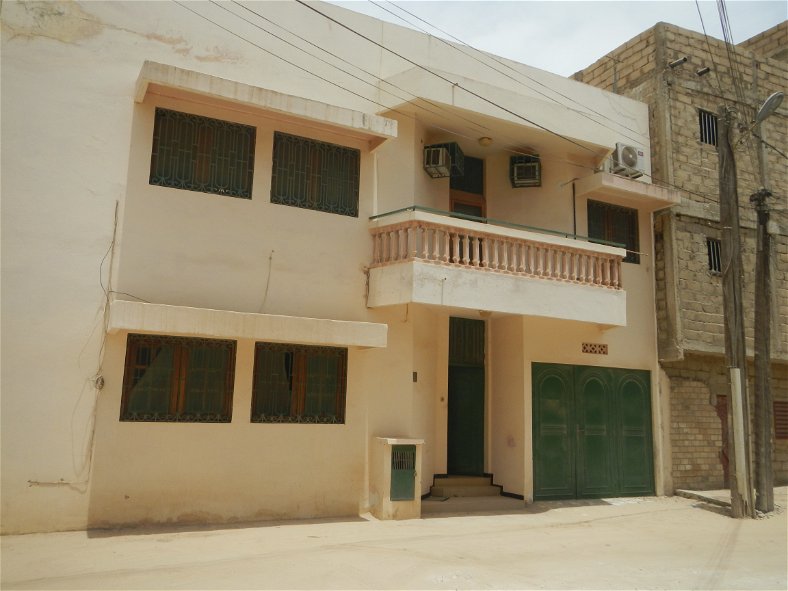 The center was conceived as a place for women to get pregnancy and post-natal care, as well as treatment for all manner of gynecological problems, regardless of their social standing. Some of her patients are beggars on the streets of Dakar. Here, an appointment costs about one dollar, and often, Faye covers the cost out of her own pocket. She is their physician, but also their confidant, friend, teacher, and contemporary. One woman, 28, is pregnant with her first baby, and this is her first visit ever to a gynecologist. The patient is visibly nervous, and Faye explains the obligatory blood tests, the necessity of taking iron and anti-malarial pills, and the importance of sound nutrition. "If a woman has no money, she won't do any of this," she says. "Everything comes back to poverty."
Each pregnant woman gets a free sonogram at every appointment, which is a rarity in Senegal. As she scans another patient's belly, Faye relays the news of the baby's sex to a mother who wished for a daughter but is carrying a third boy.
"Your baby looks perfectly healthy, and this is what's important," she says.
The ultrasound machine was donated by one of Le Korsa's partners, Project C.U.R.E., a Colorado-based NGO that donates used, expired, discarded or extra medical equipment and supplies to the center. A container just arrived that morning, and Faye is eager to see what the Americans have sent her way.
Badly needed shipments like these are soon going to be even more crucial for NGOs. In January, two days after President Trump was inaugurated, the administration reinstated the so-called global gag rule, which first took hold under President Reagan and has since been revived and repealed under alternating Republican and Democratic administrations. The rule denies foreign aid to any organization unless they disavow any mention of abortion in matters of women's health (abortion is illegal in Senegal except in emergencies, when two doctors sign off on the procedure) even if the facility serves other healthcare functions. The current version will withhold an estimated $8.8 billion in aid, so NGOs will be unduly pressed to seek outside partnerships and donations.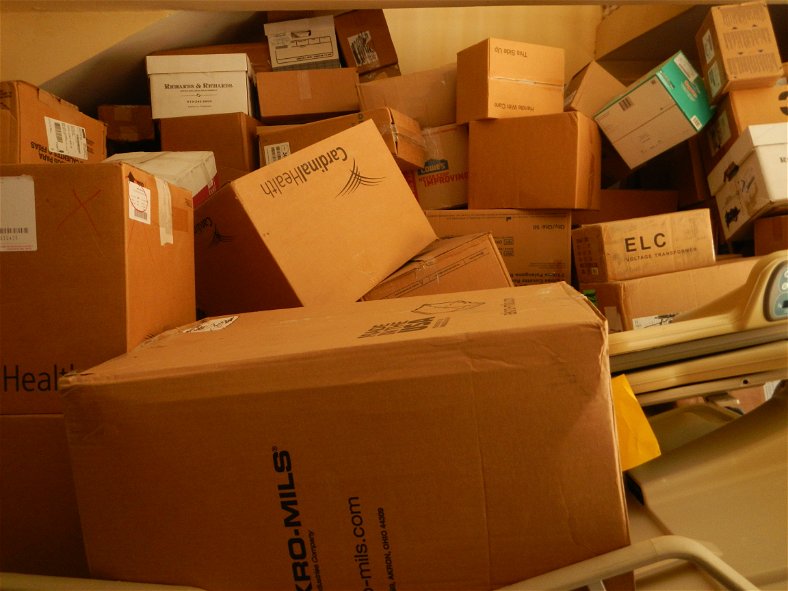 "The global gag order endangers the most vulnerable populations that American foreign aid aims to help," says Le Korsa director Allegra Itsoga. Under the rule, Le Korsa is disqualified from receiving any federal funding for their programs, even those in the field of education, agriculture or children's health. The outrage over this, as well as the Trump administration's decision to defund the United Nations Population Fund (UNFPA)—the agency for family planning and reproductive health—is, at present, reverberating through the many non-profits that serve Senegal.
"We work in six prisons with women who are the poorest of the poor, often imprisoned for abortions or infanticide," says Molly Melching, the founder and director of Tostan, a non-profit which is best known for its groundbreaking work in reducing the incidence of female genital cutting (FGC) in Senegal. "We were being funded by the U.S. Embassy through UNFPA, and were just told that we would get no more money. These women are extremely vulnerable."
It's hard to ignore Washington's influence on the health of women and children in a country like Senegal
Even on a hectic day at Keur Djiguene Yi, it's hard to ignore Washington's influence and reach on the health of women and children in a country like Senegal. Last summer, Faye traveled to the U.S. and France with Le Korsa to help raise money to pay a pediatrician to work at the center two days a week, and today is her first day. "My work doesn't end when the baby is born," Faye says. "It's hard to raise a healthy child when you have nothing."
For most of her patients, Faye is nothing short of a godsend. Maïmouna is a poor young mother from southern Senegal who lives alone in Dakar. She is Muslim, but the father of her six-month-old is Catholic, and wants little to do with both mother and son. She is unemployed and has no living family. Faye gives her clothes that her own son, Papi, has outgrown, and through the center, gives her money for food, transportation, and medication. "Everything she does, she does with her heart," says Maïmouna, who just got a housekeeping job through Faye. "She has helped me in ways I can't even count."
Mid-week, Faye and her nurse Monique begin to sort through the haul from Project C.U.R.E. The center's kitchen is packed floor to ceiling with cartons of catheters, blankets, speculums, surgical gloves, and hundreds of other supplies. Faye opens the boxes herself, and checks the expiration date on literally every package. "I'd still rather be here than in a big hospital," she says, hoisting a stack of IV solution bags to a shelf upstairs.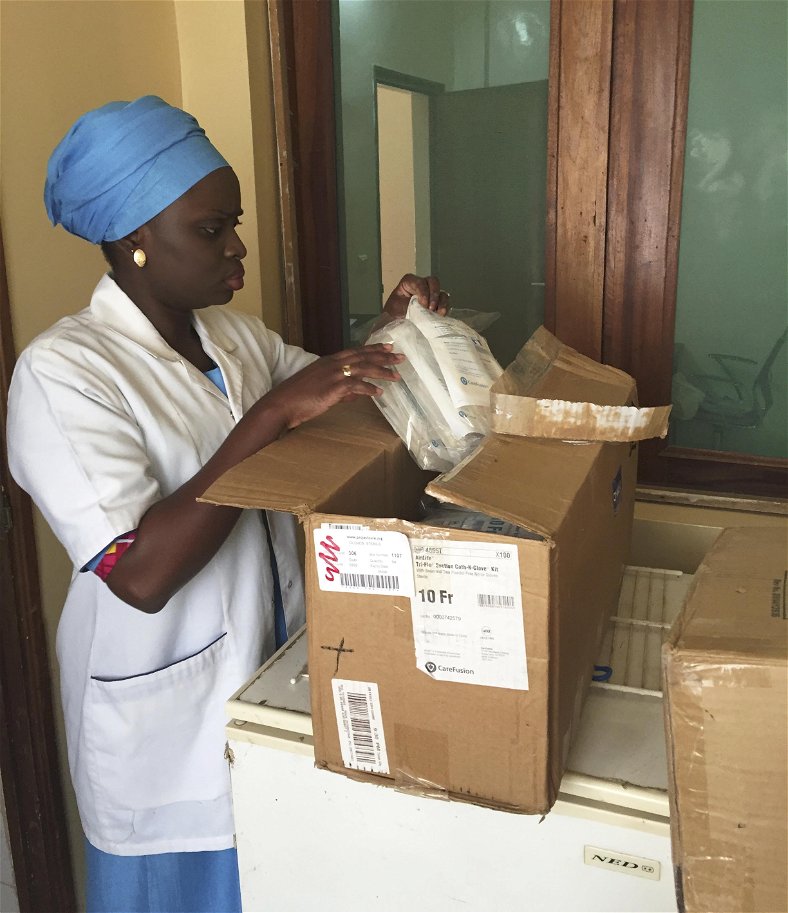 With her almost 24/7 work schedule, Faye takes little time for herself—even to sleep. She lives with her mother and two younger sisters in the home she grew up in, where she dressed up in homemade doctor costumes, complete with hand-made stethoscopes. Her husband works for UNICEF, presently in Yemen, and is often deployed for long stretches of time. This week, her son has complications with asthma, so Faye is juggling patients, hospital duties, and a new program she is leading for midwives with trips to the doctor in her silver KIA, listening to Senegalese rap as she battles Dakar traffic.
"It's rare in Senegal to say you're a feminist, and it's also difficult," she says. "A woman has to be at home, has to do the cooking, take care of the children. This just has to stop." Faye maintains that even within her family, it can be hard to defend the ideas she battles for every day but in an email, her husband begs to differ. "I'm happy that her feminism is positive. She is always focused on empowering women to take charge of their reproductive health," he writes.
Faye's work remains tightly bound to helping Senegalese women making their own decisions about their bodies and their lives. "When things turn around for women, they turn around for the whole society and the whole economy," she says. "This is why we need to educate women and why we need family planning. We need to help them rise."