Chili-laden cuisine, phallic imagery, and legal stimulants: navigating one of the world's most isolated nations.


Don't expect to travel freely. Bhutan is not a budget destination or a place for backpacker-style drifting. It only started opening up to outsiders in the 1970s, and it still closely guards its heritage and ecology by restricting tourism. Travel must be arranged through government-approved agencies and be paid in full before you score a visa. Getting a coveted working visa allowed me to sidestep the eye-watering $250 per day visa cost during my two-plus years teaching yoga in Bhutan, but the fee usually restricts travellers to shorter trips. The good news is that there's not much to buy. Your visa covers a guide and a bespoke itinerary including transport, accommodation, sightseeing, and meals; $65 of the fee serves as a government tax that goes to public services like education and health care. Note: if you're traveling alone, you'll have to shell out an additional $40 a day.

Mind your guide. Well-drilled tour guides, wearing the traditional gho, or its female equivalent kira, will be at your side throughout, offering useful information about religion, culture, and anything you want to know about Bhutan—as long as it's not controversial. Most guides steer visitors away from any discussion of 'Western influence' that might complicate the tourism board's official narrative of Bhutan's Shangri-La status. Although most Bhutanese will discuss with their fellow countrymen the unrealistic expectations that Gross National Happiness—the national development index based on spiritual values—places on people, they probably won't bad-mouth it in front of foreigners. On your last day, it's customary to tip your guide—about $15-20 for each day spent with them—or give them a small gift from your country.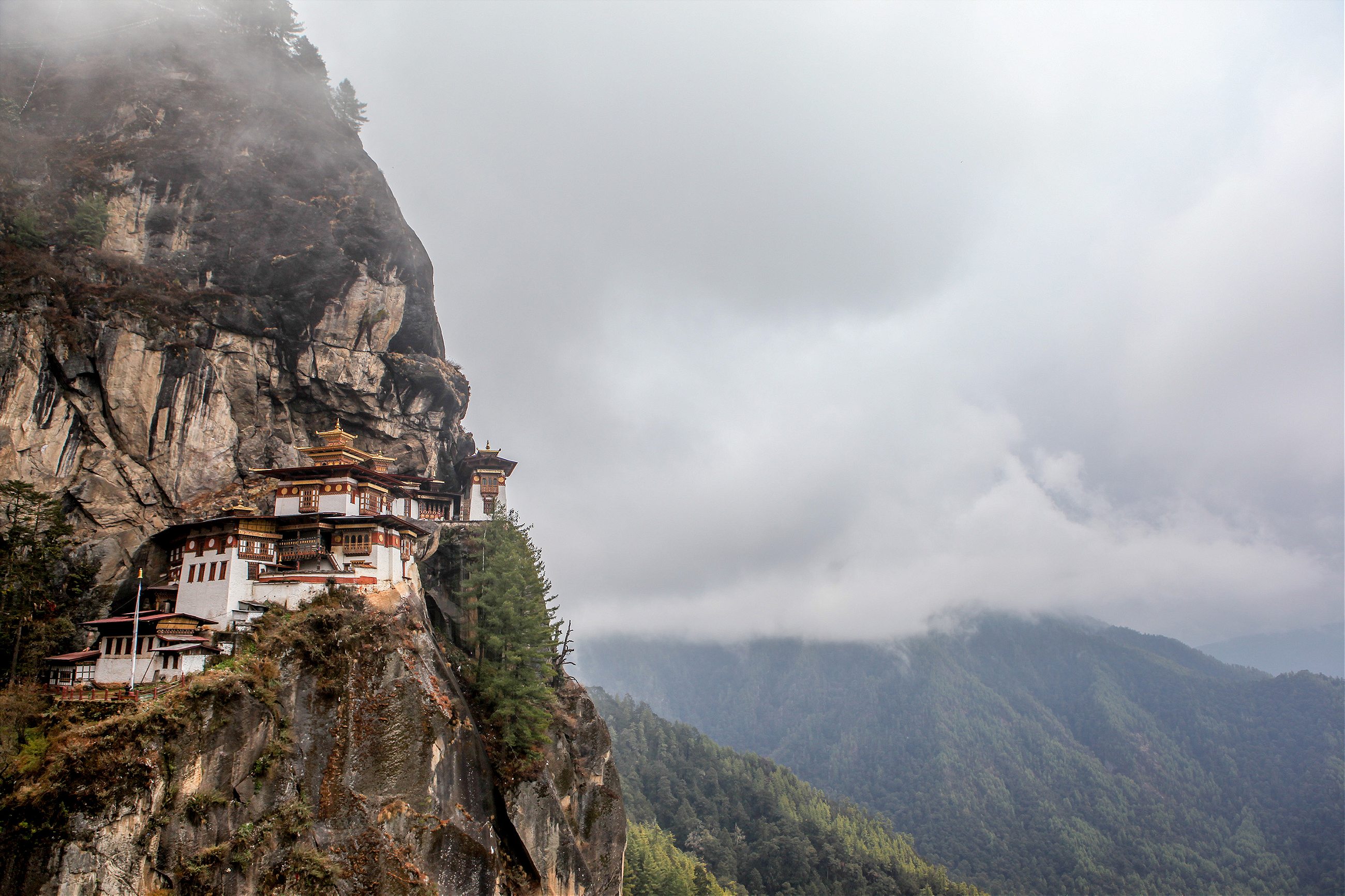 Bring dollars. Or rupees. Your visa fee covers most things, but if you want spending money, you'll need cash. There are some ATMs in the larger towns, but they're about 70 percent reliable and you can only withdraw small amounts. You can spend US dollars, or change them into the local currency, Ngultrum (Nu for short). Or, skip the lines by changing money with your guide. Indian Rupees are accepted almost everywhere too: India is Bhutan's closest trade and foreign policy partner, and the Nu is pegged to the Rupee.

BYO smokes. Bhutan is the only country in the world that completely bans the sale and production of tobacco—and naturally, smoking is banned in public places. Tourists and the Bhutanese elite can bring in 200 cigarettes, but ask your guide to find a place to light up. Hotels will accommodate smokers, some local bars and restaurants have indoor smoking rooms, and many nightclubs informally allow it after dark. Importing cigarettes overland from India (for personal use) is allowed, but they're slapped with up to 200 percent duty. Smuggling tobacco can net someone three years in prison, but the black market is flourishing. Because it's not feasible for most Bhutanese to go on expensive cigarette runs, local smokers buy them from 'dealers' at market stalls. Don't count on doing the same: dealers will only sell to people they already know. Bring your own.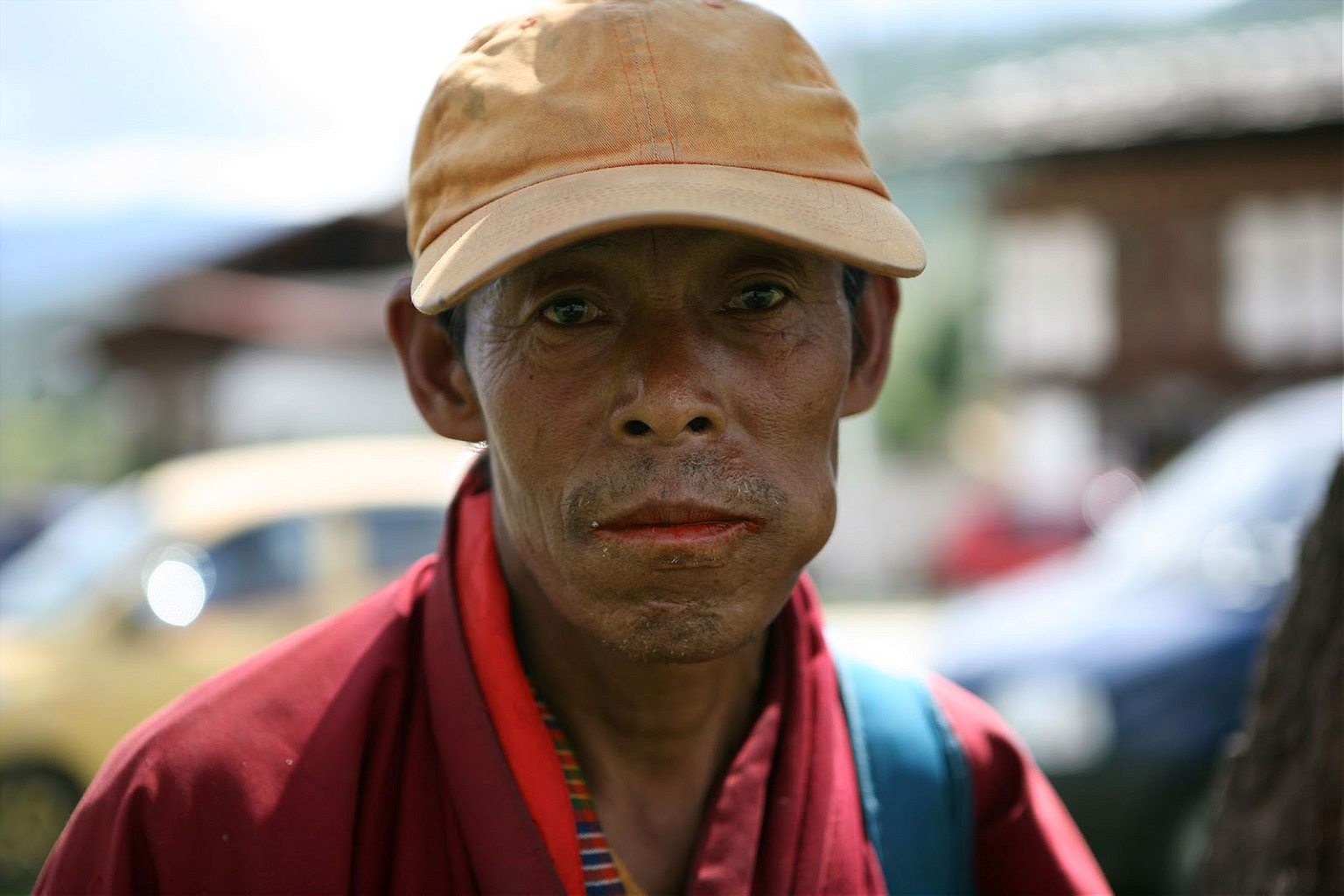 Try the legal stimulant. Dolma, an addictive mixture of areca nut, lime paste and betel leaf, is deeply woven into the cultural landscape. About one third of the country's population chews the nutty snuff daily, including women, the elderly, monks, and young people. You'll find friends sharing a bag after meeting; as an offering at religious ceremonies; placed alongside plates of candies at events and passed around before and after meals. If you don't notice it by sight—red stains cover most streets and its users' teeth are covered in a red sticky residue—its pungent aroma will soon assault your senses. (Don't be fooled by its natural-looking appearance. Sold in small plastic bags or cone-shaped papers, this seemingly benign combination of leaf, lime, and nut contains many unnatural chemicals that are extremely bad for your health). Trying it won't kill you, but it will most likely give you the spins. For me, altitude is enough.

Feel the burn. The Bhutanese believe a meal is unworthy without chili peppers. If you agree, you'll be in heaven. The country's national dish, ema datse, is a simple, fiery curry of chillies and farmer's cheese, always paired with a generous helping of nutty red rice. Often topped off with ezay, a salsa made from (what else?) dried chillies, this dish can feel like an assault on your senses. But if you can't get enough, go to the subjee (vegetable) market and ask for dole, a small red circular chili ranked one of the hottest in the world. To eat dole like a local, dip the chili into salt, take a bite and then shove a handful of rice into your mouth. In Thimphu, Ama Restaurant (and karaoke joint) is a good place to ease into ema datse and its other incarnations. In Paro, try Dagmar.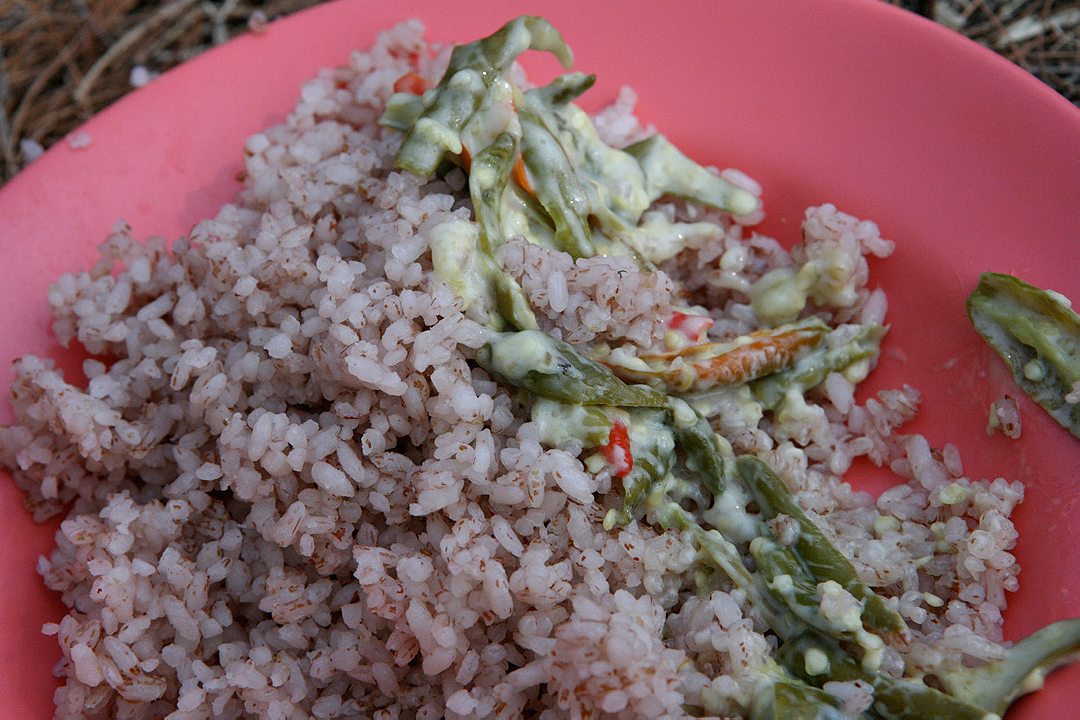 Cool off with dhachu. If you need a break from the burn, a glass of dhachu, the milky by-product of strained cow or yak cheese, will bring some relief. Also, hotels and restaurants catering to foreigners often cook a modified version of Bhutanese dishes to accommodate the chilip (foreigner) palate.

Don't disrespect the royals. Bhutan reformed from an absolute monarchy to a constitutional monarchy in 2008, but the royals are still perceived as incarnations of gods. Criticizing them as akin to blasphemy. Other no-gos include the Nepali "issue"—when an estimated 100,000 Southern Bhutanese (ethnic Nepalis) were deported in the early 1990s—and disrespecting religious figures. If you want to try for a meatier dialogue with your guide, start by reading Karma Phuntsho's The History of Bhutan before you get there. Your guide will be impressed you've done your research, and it might lead to a more honest conversation about current Bhutanese development and politics.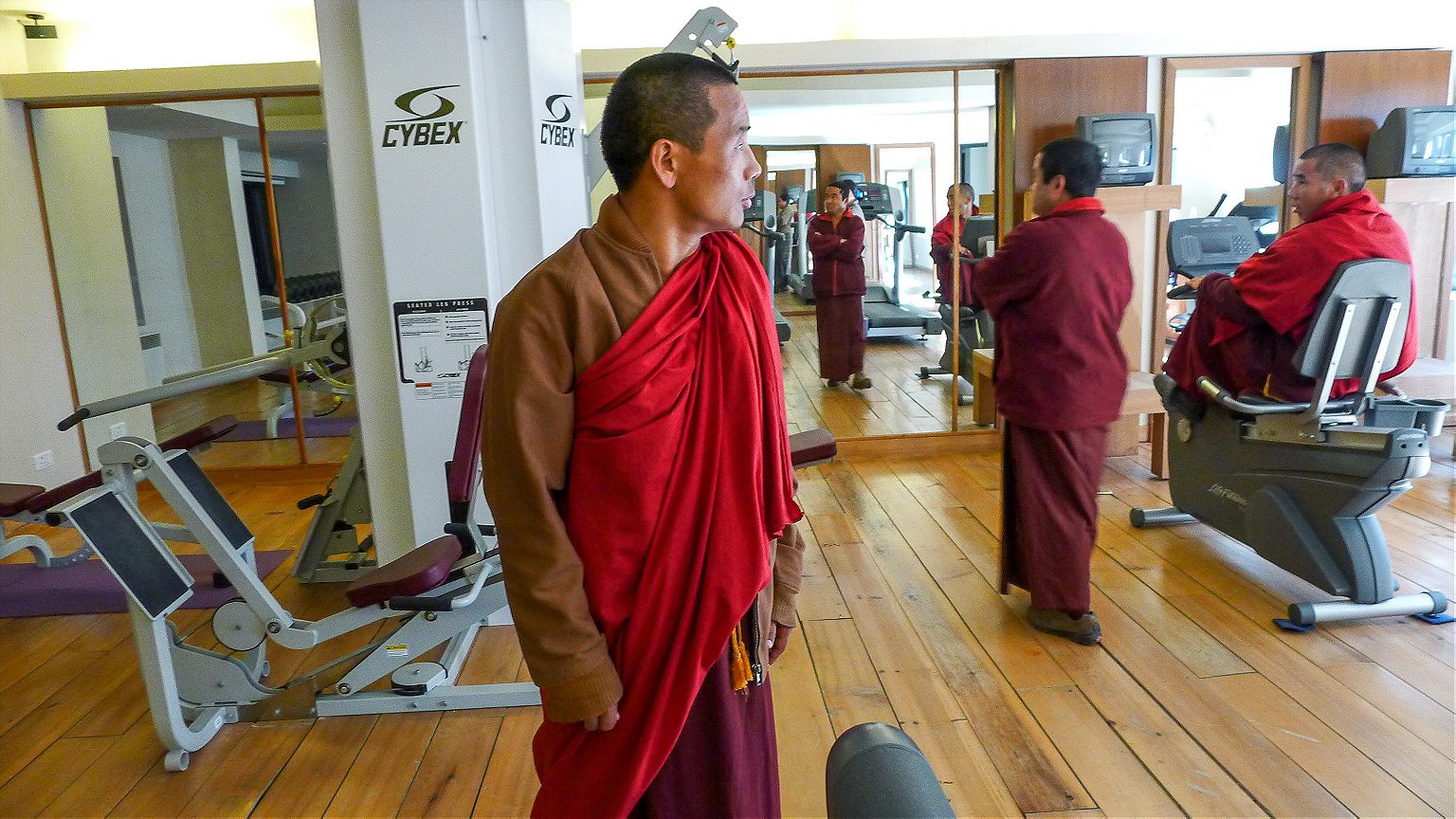 Eat farm-and-table. To break up the monotonous array of similar dishes in Bhutan's hotels and restaurants, ask your guide to arrange a meal at a farmhouse, which are usually manned by visitor-friendly farmers. The menu is sourced from what's in season and available. In spring, you might find fiddlehead ferns and leafy spinach sprinkled into curries; in summer, asparagus; in autumn, succulent matsutake mushrooms—and in winter, the warming potato and turnip curries topped over red rice will send you into a carb coma. Be ready to sit on the floor, eat with your hands and consume your weight in red rice as the traditional stove (bukhari) keeps both you and a kettle of sweet milk tea (naja) or butter tea (suja) warm. Tip: Bring a bottle of K5 (named after the current king) or Special Courier whiskey as a gift for your hosts. This small gesture will go a long way, and although your plans for hiking later in the day might be thwarted by day drinking, you'll return with a full belly, and long-lasting memories and friendships.

Travel further for more cheese. Bumthang, in central Bhutan (lovingly referred to as a mini Switzerland), produces some of the country's richest crops and organic specialties. Here, you'll be able to find European style cheese, Emmental and Gouda, organic raw honey, buckwheat pancakes (chogdan) and bitter, chewy hand-rolled noodles (putta). Wash down the meal with locally brewed Red Panda lager, or spiced apple cider.

Get a local SIM. Your cell phone may or may not get service in Bhutan, which has been cautiously embracing tech and telecoms being the last country in the world to legalize TV—in 1999. The Internet arrived soon after that, and now a majority of the population has a cell phone—usually with data—so Facebook, WhatsApp, and the Chinese WeChat are just as big here as in other places. Wi-fi is available at most hotels, and at higher-end coffee shops in Paro and Thimphu. If you need to stay connected, ask your guide to buy you a Bhutanese SIM card.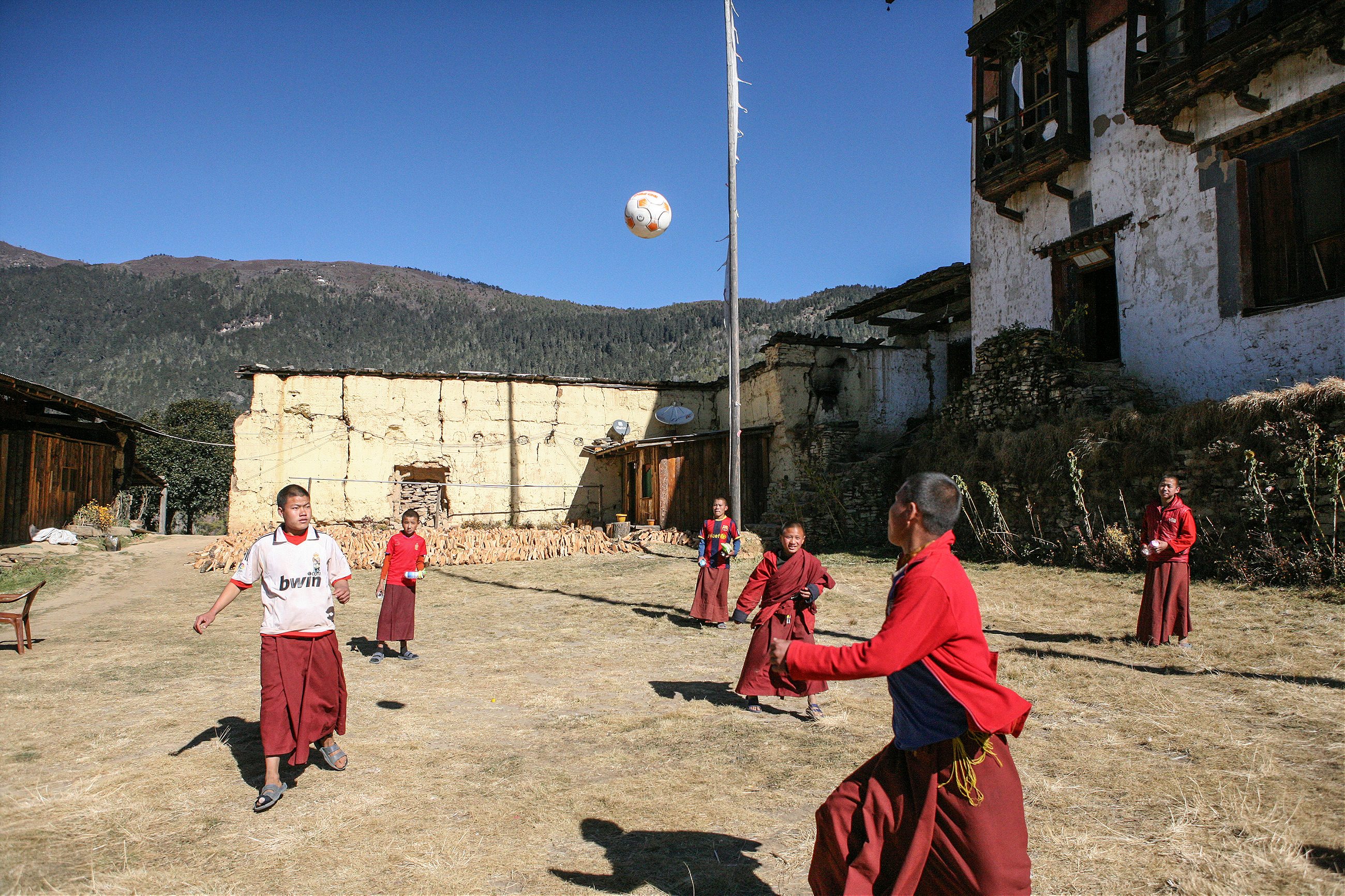 Go beyond ema datse. Bhutanese food is essentially ema datse three times daily, with slight variations: sometimes a piece of dried meat is thrown in, or the occasional root vegetable. There is a small but growing number of other options: In Thimphu, Cloud 9 is a burger and shake joint that serves quarter-pounders, creamy milk shakes and gluten-free vegetarian options. San Maru is a Korean BBQ overlooking Thimphu's handicraft market, dishing out the best/only kimchi around. In Paro, eat momos at Sonam Trophel.

Learn 'western' table manners. In most of the country, rice is eaten the same way as in other parts of South Asia: collect a morsel of food with the first two fingers and use your thumb to push food into your mouth. In western Bhutan, it's a little different. Clean your hands before the meal by rolling a bit of rice into a ball, then rubbing it into your palms and fingers. Then, make more balls out of the rice and dip it into your curry. (This method also keeps your hands pretty dry.)

Know where your meat comes from. With the state religion a strict interpretation of Mahayana Buddhism, the Bhutanese—officially—won't kill and butcher animals, but they do like to eat meat. They get around this quandary by outsourcing butchering to India. A lot of the meat you eat was probably driven into Bhutan from the India-Bhutan border. You'll see locals preserving meat such as shakum (beef) and sikum (pork) in sun-dried strips on laundry lines. This is especially useful during auspicious months, when the government implements a meat ban, closing all shops for religious reasons. (It's tough to stay up to date on when exactly those days will be: it depends on the predictions of religious astrologers and the advice of lamas—high priests.)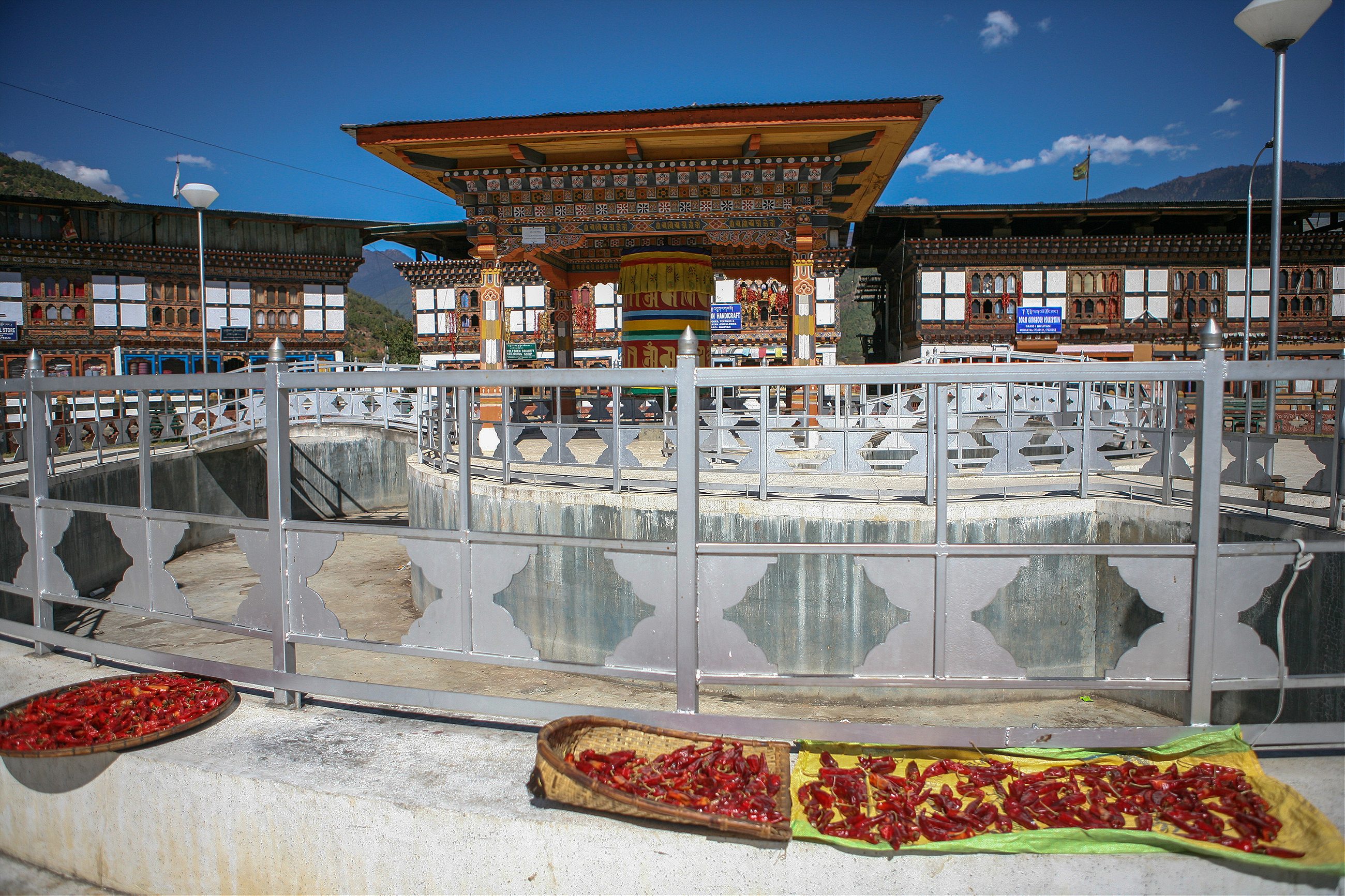 Don't be alarmed by Bhutan's phallic obsession. Homes have massive paintings of erect penises flanking the exterior; government offices sport large phallic dildos in the corridor; cab drivers have travel-size wooden ones on the dashboard, etc. It's not pornographic: phallic worship is a nod to the teachings of Drukpa Kunley, a revered saint who travelled the country teaching a new form of Buddhism—via the bedroom. Modern-day depictions of these religious/sexual exploits are meant to shield people from malice, and boost the birth rate in a nation trying to grow past a population of 800,000. (If you want help conceiving, join Bhutanese couples at the Chimi Lhakhang in the Punakha valley. After praying and making a donation, you might be instructed to walk around the temple holding a red penis replica. If you're not looking to have a kid, pick up a key ring or a fridge magnet—there's no shortage of handicraft shops capitalizing on Kunley's divine madness.)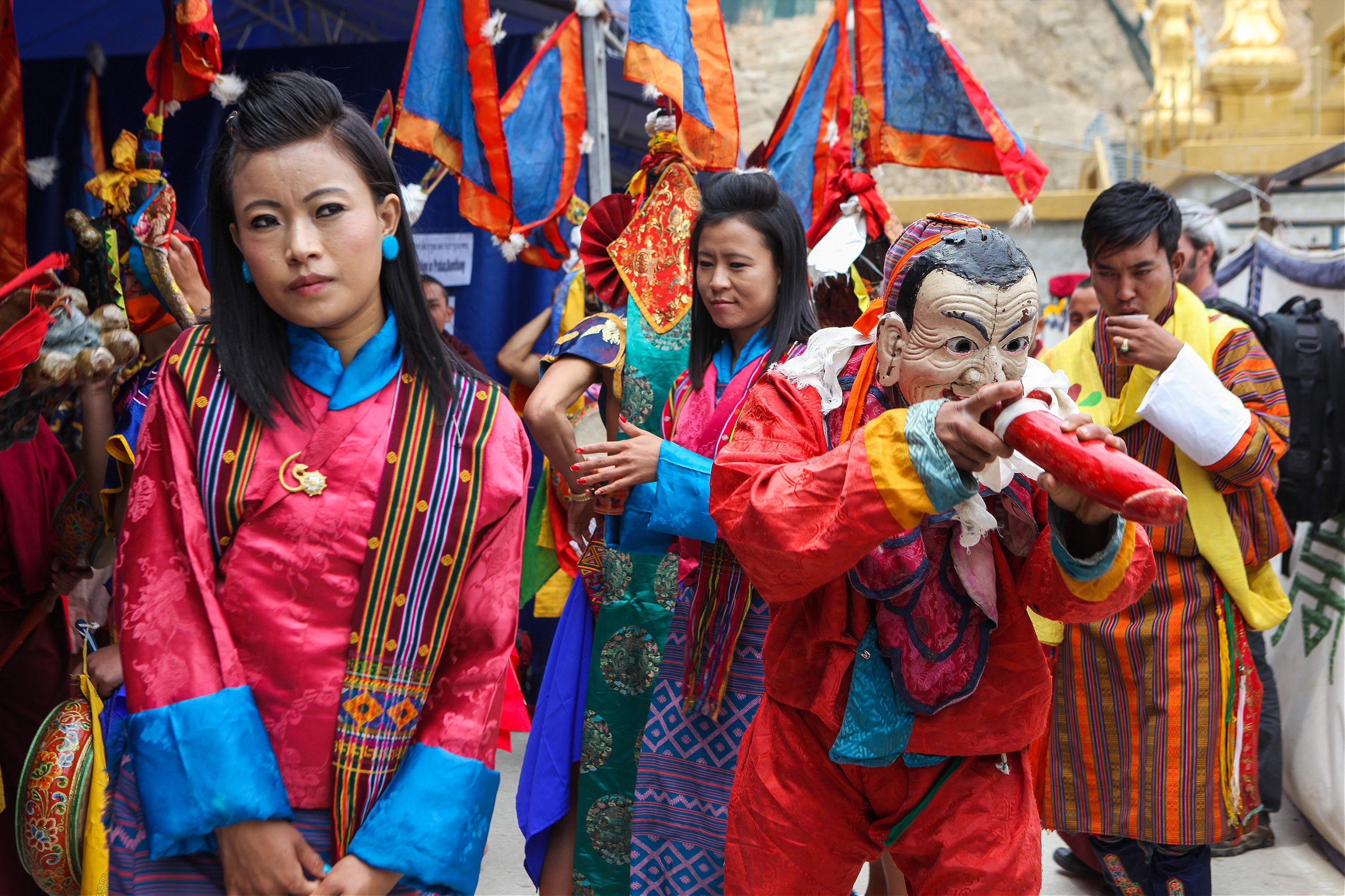 Beware gangs (of dogs.) In years past, Bhutan's dogs helped yak herders protect their livestock, but lately the stray population in towns has swelled. Packs of dogs bark all night, especially anywhere near Paro and Thimphu town centers. Bring earplugs. Also, don't try to pet them. They bite, and a trip to the general hospital for a series of rabies shots is not an adventure I recommend.

Chill out in a hot stone bath. The dotsho is your answer to staying warm and healthy in Bhutan's harsh Himalayan climate. Bhutanese of all ages use this traditional bath for joint pain and to boost circulation. It's prepared by heating river stones over an open fire for hours. Once hot, the stones are submerged in the bathtub, releasing deep heat and minerals into the water. Often it is topped off with locally grown artemesia (mugworts). It's awesomely hot, and perfect after a long, winding drive or a scramble up a mountain. In Paro, hit up the Rinpung Valley View. The family who runs it will serve home-cooked snacks and ara (fermented rice wine) when you need a break from the bath's intense heat.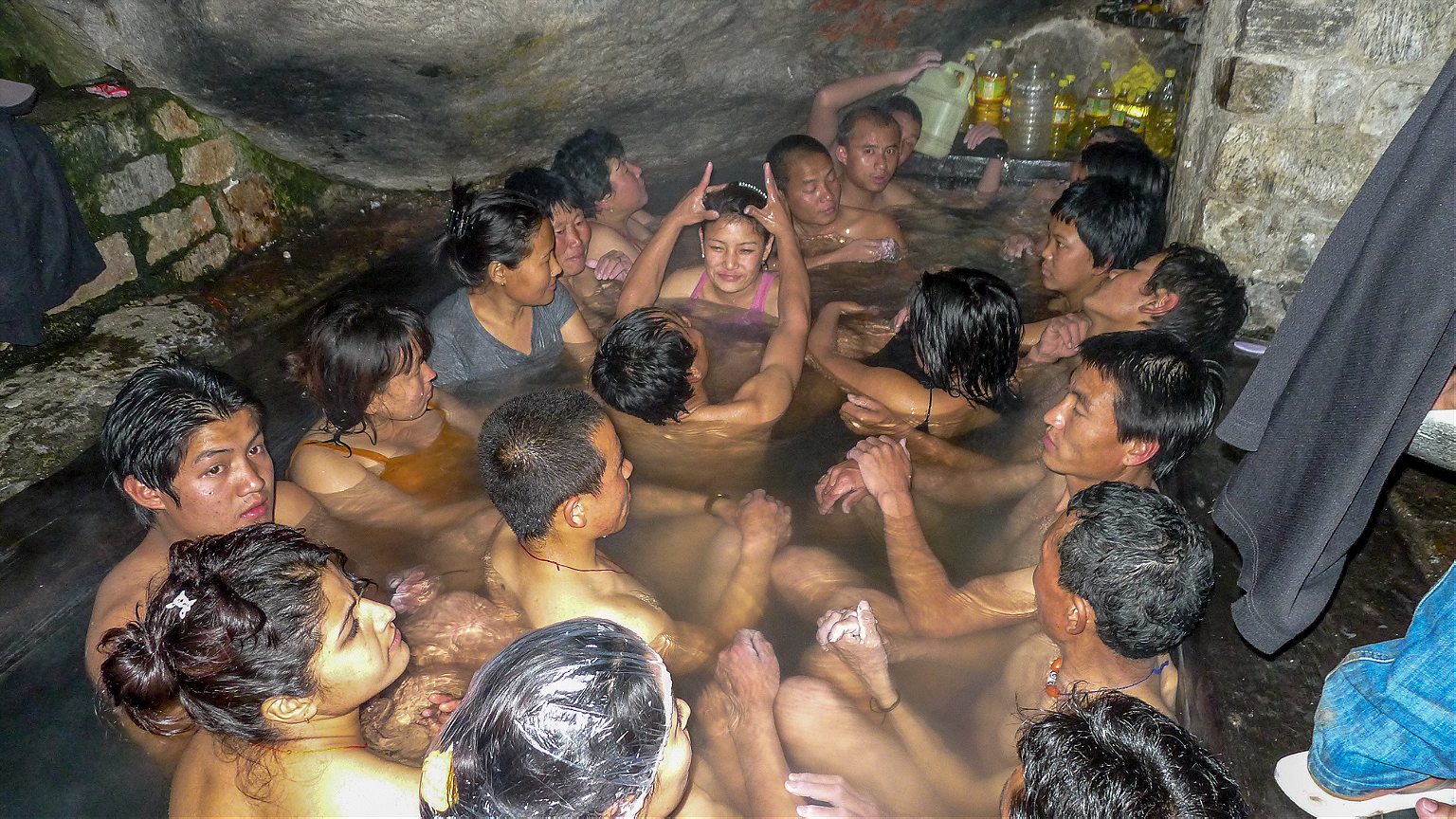 Don't try to get inked. Tattoo parlors (and tattoos) are illegal, but they're still increasingly popular with the young. A government ban on tattoo parlors and tattoo art has forced the few professional tattoo artists underground. Now artists work in private homes and rely on word-of-mouth and social media to keep their businesses afloat. Critics of the tattoo ban say the government's overly conservative view of national identity has forced artists to struggle, and is creating a public health issue by forcing the parlors to go illicit.


Pick up a bow and arrow. Bhutan's national sport is dha—archery. Every village has an archery field and there are makeshift grounds are all over the country. Dha is a male-dominated activity, if not an exclusively male sport, but both female and male tourists are encouraged to try it out. In Paro, you can watch a local match at the town's archery grounds. If watching some of the world's best archers doesn't impress you, you'll surely be entertained by the chirpy atmosphere of the crowd, colorful victory dances, and friendly heckling.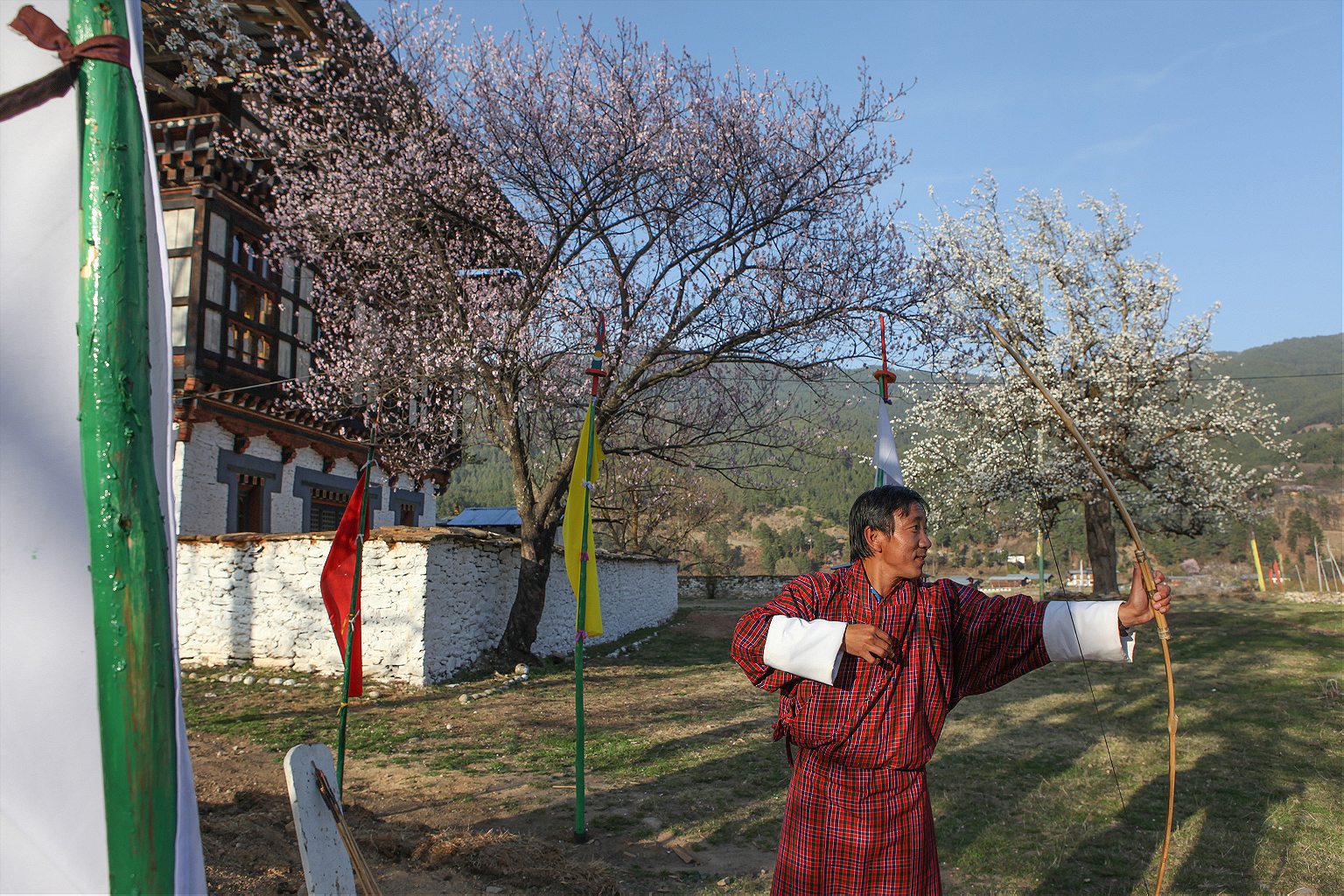 Leave the pot to the pigs. Cannabis grows wild throughout Bhutan's central valleys and its southern borders. It's so prolific that farmers used to feed it to their pigs to stimulate their appetites. For humans, possession can now lead to a five-year jail sentence, but you might still find young Bhutanese rubbing their hands together near a big cannabis field in an attempt to make low-fi 'finger hash.'


Learn some dzongkha. Bhutan's official language is dzongkha, but there are 19 other languages. Nationwide, school subjects are all taught in English and a cocktail of the other 17 languages are used in everyday conversation, depending on what part of the country you're in. Bhutanese love to hear foreigners grapple with their long, syllabic prose. Learn a few words, such as kuzuzungola (hello), layshom ye? (Are you well?), and kadinchey (thank you). It will take you far—especially when bargaining for a discount at the markets. Add "la" to the end of your sentence to sound respectful. Dzongkha is worth the effort to learn, la.