A month spent babysitting children at a refugee center in Belgium quickly turns to long stretches of tedium punctuated by moments of extreme culture shock.
Erblin, a Serbian boy we call Burpy for reasons that don't need to be explained, has bitten Elsaed, one of the older Albanian boys who we call Cheeky. Not just a nip, but a full-on chomp that he holds down as Cheeky howls with rage. Apparently Cheeky stole Burpy's pen or something. In any case, it's pandemonium. An entire crowd of parents is required to remove Cheeky's hands from around Burpy's neck.
This would seem like a low point in my day. But it didn't take long after arriving at Belgium's Rixensart Refugee Center for a four-week stint as human distraction machine for the restless migrants, to realize that tedium is the real enemy, not Burpy. If he and Cheeky want to cause mutual mayhem all day long, at least it's not a boring day.
Before we arrived, we had planned other activities for these children of asylum-seekers, something to get them out of the claustrophobic playroom at Rixensart. Something like running groups, yoga lessons, origami, or language instruction. We tried, but the kids and their parents didn't really warm to it. And with just four weeks at the center, there's not much chance for change, on anybody's part.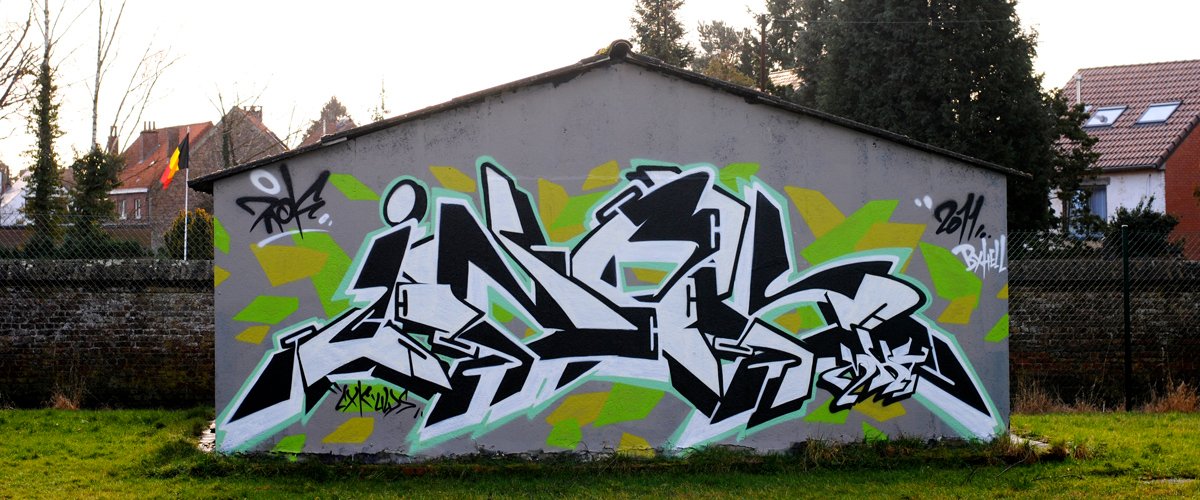 The asylum-seeking process is different in every country. The center in Rixensart, situated in a well-heeled suburb of Brussels is part of Fedasil—Agence Fédérale pour l'Accueil des Demandeurs d'Asile—one of several organizations throughout Europe that processes refugees who have been accepted into the European Union. Belgium is one of the top three countries in the EU (along with Sweden and Cyprus) in ratio of refugees admitted to overall population. Reasons for this aren't entirely clear. Florence, one of the center's administrators and more or less our boss at the Rixensart center, implies that Belgium not only has a reputation of a more liberal asylum-granting system, therefore drawing more asylum seekers, but that it is far better organized than that of other European countries and the process goes more quickly.
It always begins with fear—of being killed in a war, of your own family's anger over an illegitimate pregnancy; of religious persecution; of insufficient medical care for your sick child; and, in more mundane cases, of a future without economic opportunity. An individual or family must somehow make their way at least to Belgium's border, if not inside the country itself (the airport doesn't count), to formally request Belgian protection with border authorities or the immigration department. The demandeurs d'asile, asylum seekers, are then placed in a refugee center based on whichever has open spots (Fédasil alone has capacity for more than 24,500 of them). Then the waiting begins.
A loophole in the asylum system allows some to spend their lives as modern political nomads.
Most asylum seekers will spend anywhere from four months to two years living in a center while their case is considered. One man we meet at the Rixensart center, a quiet Iranian who spends most of his days decorating found objects with paper flowers, had been there longer than two years; none of us knew exactly how long. But, Florence says, the longer the wait, the more likely it is that the answer will be positive. Patience seems to be the ultimate virtue.
If refugee status is granted, the family or individual can set up permanent residence in Belgium, receive government aid, and even become Belgian citizens one day; if the response is negative, they have five days to leave the country. Sometimes, Florence tells us, if someone at the center receives a negative ruling one day, they will have disappeared by the next, fleeing to another country to seek asylum there. Some people live large portions of their lives this way, seeking asylum in country after country, forever on the run. It's not illegal, technically; it's a loophole in the asylum system that allows these people, driven from their countries, to spend their lives as modern political nomads. If you can't be a part of the country you're originally from, you can spend your life wandering from one to the next, never really a part of anywhere.

Once the novelty of our new surroundings wears off, sometime during the first week, the monotony of the days becomes more and more excruciating. We are due by 10 o'clock in the center's salle d'animations, the playroom, to spend the next seven hours watching over the rotation of kids of all ages coming in and out from school and their families. The place is an explosion of shabby toys, shelves packed with board games, blocks strewn everywhere, and missing puzzle pieces littering the floor. By evening, the younger kids return to their parents, and we sometimes play pool with the residents who hang around or try to help them steal the neighbor's WiFi from the playroom's windowsill.
We eat our meals with the residents in the cafeteria. The food is boiled and flavorless, prepared as inexpensively as possible, although the center does try to include vegetables and slices of whole wheat bread. It's a cuisine dreamed up by bureaucrats, not cooks. And yet, eating is a way of marking time, and I'm soon looking forward to the meals more than any other part of the day.
In the evenings, we are free to do as we please. Some of us go back to the playroom to play with the kids who are sent out of their rooms by their parents; some follow the residents' example and search for WiFi on window ledges; some read or write in journals or watch DVDs of American TV shows on laptops in the hallway. I escape from the center as often as possible, jogging in circles around the man-made lake down the hill or walking with another American, Annie, into town to the bar, Le Chalet, to drink dark Belgian beers or raspberry lambics and check another day off the running calendar in my head.
The Rixensart center is an open center, which means that the residents, too, can venture outside of it as long as they're back by a certain time every night. After visiting another Fédasil center in Brussels—this one much larger and closed, the residents not allowed to go outside its high, prison-like walls—I appreciate the benefits of being at the Rixensart center much more. But the monotony of the days still grinds. I'm amazed at the grace most residents seem to show at the center, and they don't even know if an end is in sight.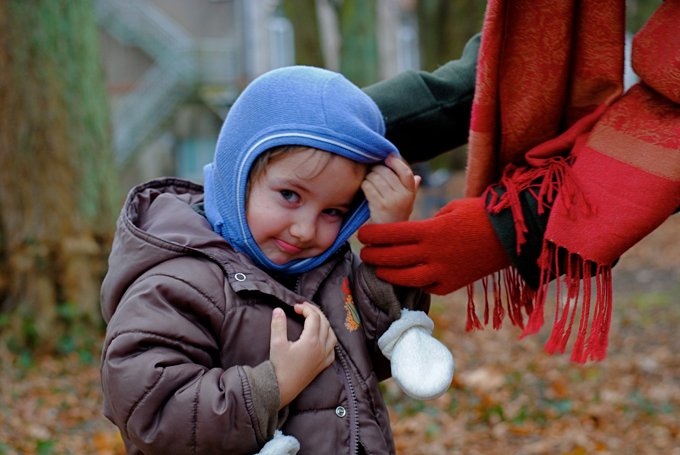 When we traveled to Rixensart, we were seven college kids—from Oberlin, to be exact—but didn't have much in common outside of that. We were bookworms, social butterflies, and computer nerds; Californians, Minnesotans, and Rhode Islanders. But the second we stepped through those doors, we became identical because we are American women—an identity that means very different things to different people.
The first night we were shown to our lodging—four bunk beds in an unused classroom set apart from the main building—the Belgian employee quickly walked over and pulls the heavy wool curtains shut, sealing us off from the lights of the rooms across the way. "Make sure you keep them that way."
The center is not entirely safe for us. Before we left the United States, Liz, our group leader, told us that we can't wear any tight or revealing clothing, even something as simple as a t-shirt that shows your arms and shoulders. She also warned us to expect enthusiastic and dogged attention from the young men at the center. She would be surprised, she said, if there weren't at least one marriage proposal while we're there.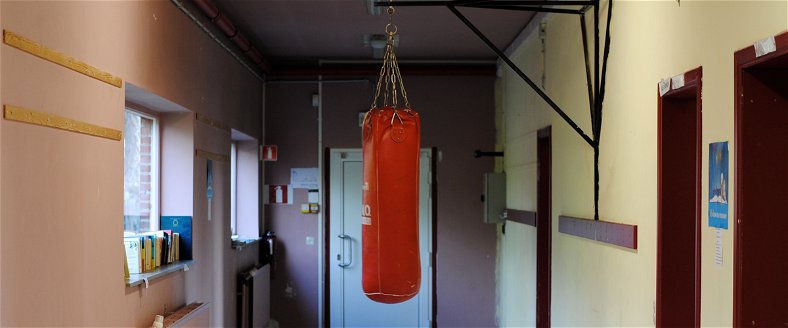 My solo travels might have given me a stony, don't-fuck-with-me face that I carry with me for just these situations. But really, it's about not reacting at all. When I ignore them, those men at the center who would heckle or stare seem to tire of it. Not everyone in the group is so fortunate—some are purposely flirting, some forgetting that American standards of being friendly mean something else to men from other countries, and some simply happen to be perpetual objects of uninvited advances.
One of the single residents, a 17-year-old boy from Ghana, grabs Farah tightly by the arm one evening after dinner, trying to kiss her before she pushes him off and flees behind the locked doors of our small building. After spending the next few days afraid to go anywhere by herself, Farah finally agrees to talk to one of the staff about it. We arrange to see the man's social worker, who tells us that this incident is merely the latest in a longer series of serious transgressions. This is la cerise sur le gateau, the cherry on top, the social worker tells us. The Ghanaian is made to leave the Rixensart center and is sent to another center, which greatly decreases his chances of being granted asylum.
He's only a boy, I find myself thinking later. He didn't know what he was doing. But I can only make excuses for so long, trying to assuage my guilt over the part I had to play. These boys and girls will have bigger challenges once they step onto Belgian territory; if the young Ghanaian can't control himself within the sheltered walls of the Rixensart center, there's little hope he could last in the culture outside them. Belgian women, after all, are known to wear t-shirts.
The discomfort goes beyond the boy: We are stared at, talked at, followed in the halls. I avoid eye contact and any interactions with men in general. I initially resent being told I can't dress how I please at the center—why should we have to adhere to conservative cultural standards when we're in a liberal country like Belgium?—but I find myself dressing in more layers every morning, trying my hardest to cover myself up. Am I growing more world-wise, or just giving in? I'm still not sure.
It sounded like good advice for prison: "Don't ask people for details."
No matter how much Liz wants us to spend our time crafting with the residents, the adults are not looking to be entertained by us, and we have very few interactions with most of them excepting passing bonjours and bon appétits. If they're not taking language classes, working part-time outside jobs such as cleaners in Belgian homes, or spending time in their rooms upstairs, the adults will spend their time playing pool (the men) or knitting (women) in the salle d'animations. Few of the adults speak any French or English, so conversation is limited to lots of gestures. Besides, what I want to talk to them about—why they are refugees—wouldn't be possible even without the language barrier between us.
"Don't press anyone with questions about what brought them here," we were told before leaving Oberlin and again once we arrived at the center. It sounded like good advice for prison: "Don't ask people for details." These are precisely the stories I want to hear, but I understand that the residents have earned the right to some silence. With up to eight people living in a single room, solitude and privacy are hard to come by.
We only see the residents' rooms once, on an official tour from an administrator named Henryk, who used to be a refugee himself. The residents live on the top floor of the center in rooms that remind me of the dorms back in Oberlin, except that in Oberlin, those rooms are an extension of home; here, they are filled with people who will have to remake the concept of home for themselves. None more so than the filles-mères, minors with children who have usually fled their countries because they got pregnant, who have their own wing. We pass by these women, most of them about our age if not younger, and we just stare at each other silently for a moment.

We fall in love with some of the kids. No, not with Burpy. I'm thinking about the Chechen family of three young boys and small girl soon claim our hearts, their identical shaggy Beatles haircuts setting them apart from the others children as siblings.
Djafar is the oldest, followed by Islam and Adlan, with the silent and adorable Jasmina as the baby sister. Their level of shyness correlates exactly to their ages; while Djafar treats us as equals, asking us to play and making sure we don't get hit by any errant pool cues, I don't think Jasmina utters a single word. Even though she never speaks, she smiles after the first week, and that is enough to have us all hooked. While the boys, especially Adlan, run and flip and climb—their father, Djafar tells us proudly, used to be in the circus back in Chechnya—Jasmina puts together Dora puzzles and then neatly cleans up after herself, placing the box back in the cupboard and trotting back to the table with a new game clutched in her arms.
On the one or two days that I bring out my camera, the children are absolutely preening. They love having their picture taken, and get a particular sense of pleasure in seeing themselves immortalized on the digital display screen. Jasmina tries to hide her face at first and Adlan runs away to climb something but Islam stands solemnly for me, unsmiling, as the shutter snaps. I want to ask Djafar if I can take a portrait of their family, the seven of them in the small playground on the center's gated grounds—the veiled mother; the sad, gaunt father; their cooing newborn baby; and their four joyful children. Instead, I add it to the growing list of questions I should have just asked anyway.