Turkish soap operas go global: Turkey's homemade melodramas are popular across the Muslim world.

Caroline is sitting in the passenger seat of the gray Mercedes 200. She turns to Ibo, and says, "Take me home please." Ibo's eyes light up at the thought.
"With pleasure," he murmurs. "We can have coffee in your new house and speak a bit."
Caroline feigns outrage. "Ibo, you're still married, you saw Mesude, she was like crazy," she says in her deliberately broken Turkish. "I am afraid of her. They're going to get the police. You and I … the same house—no."
"OK," says Ibo, in full retreat. "I'll try to be patient until the divorce."
A white Kia suddenly appears at the top of the road and the vintage Mercedes—or, more precisely, the lowboy hauling it and a 10-person camera crew—comes to a bumpy, unexpected halt. One of the assistant directors spits out a mouthful of expletives. The scene is meant to be taking place in Istanbul, circa 1980, and the Kia has just spoiled the frame. Now, a light rain has started to fall, and one of the members of the crew is wiping the Mercedes' windshield with a paper towel. Caroline, taking a break from the shoot, is cranking out text messages on her Blackberry.
Caroline and Ibo are characters in As Time Goes By, one of Turkey's best-known soap operas. With its winding plot and 1980s nostalgia, the series was an instant-hit, shooting to record ratings when it premiered in 2010. Some episodes have commanded almost 60 percent of Turkey's television audience. Since then, the show's popularity has quickly spilled across borders. Now in its third season, it is broadcast in 34 countries, from Afghanistan to Saudi Arabia.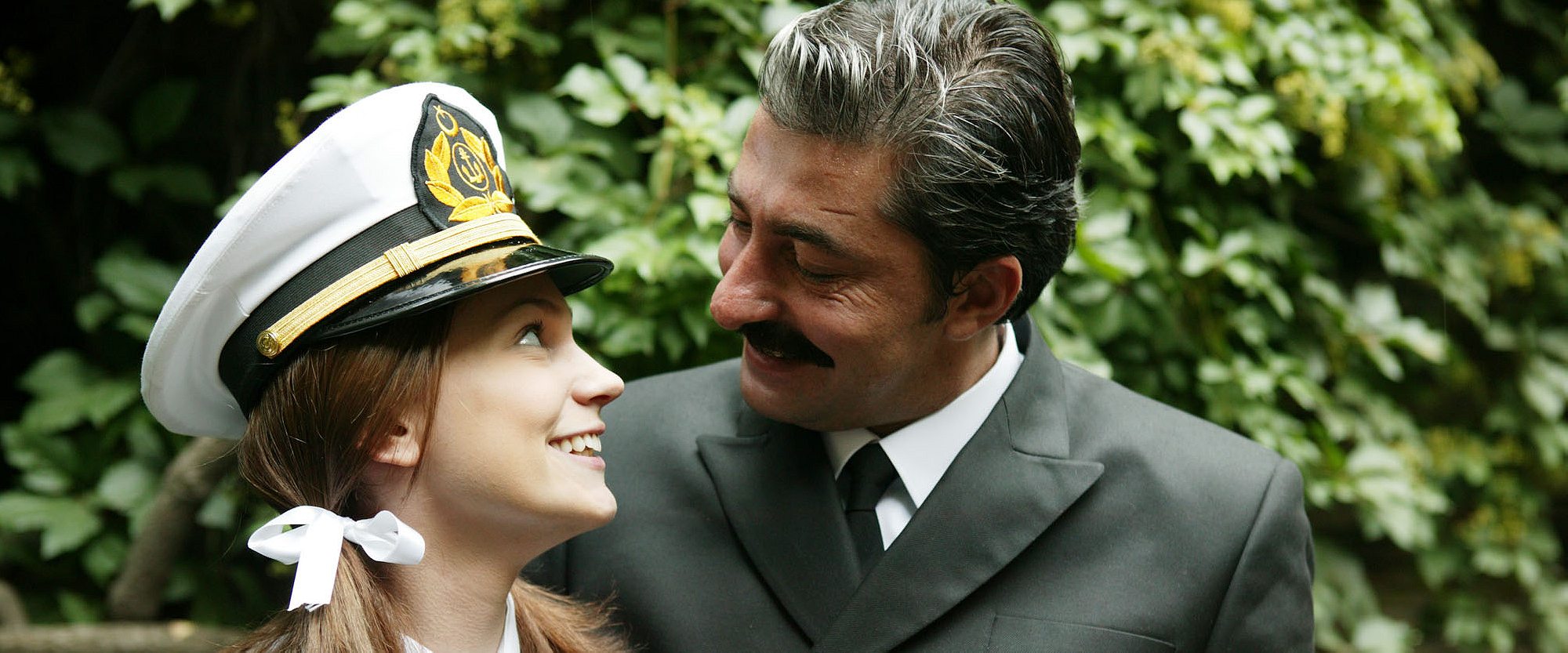 As Time Goes By isn't alone. TV audiences across the Balkans, the Gulf, and the Middle East are soaking up Turkish soaps by the dozen, and to the tune of more than $100 million per year in sales. Magnificent Century, a series loosely based on the reign of the 16th-century Ottoman sultan Suleiman the Magnificent, is the most watched series in Bosnia. In Macedonia, Turkish soaps have become so popular that in late 2012 the country weighed a law restricting their broadcast, according to Turkish news reports. "They're all fascinating," Macedonian Minister of Information Society Ivo Ivanovski was quoted in the Daily Hurriyiet, "but to stay under Turkish servitude for 500 years is enough."
Turkish soaps have been projecting their own unique brand of soft power in the Arab world for years. In Saudi Arabia, clerics have issued fatwas ordering death sentences for the makers of several "debauched" shows, particularly after reports surfaced that that these steamy dramas were generating marital strife, even divorce. Arab women had apparently become so smitten with the series' male stars—including Kivanc Tatlitug, a onetime model with ruddy moustache—that they began imploring their husbands to imitate their looks and behavior, or at least try (Arab men have reportedly fueled the now-booming Turkish market in hair implants).
The soaps communicate and market Turkish culture to the outside world.
The moustache craze speaks to a wider truth: Turkey—and Turkish culture—is a hot commodity in much of the Muslim world. For a country enjoying a decade-long boom—the economy has grown an average of 5 percent a year since 2002—shows like As Time Goes By are an over-the-top advertisement for everything Turkish. The soaps not only communicate Turkish culture to the outside world, they market it. "People who watch the series want the same furniture, they want the same lifestyle, and they want the same food," says Wilma Elles, the German actress who plays Caroline.
They also want to experience the country that they see on TV firsthand. Travel companies offering guided tours of the luxurious Bosporus mansions where some of the series are shot are making a killing, especially among Arab visitors. Tourists from the Middle East and the Gulf are arriving in Turkey in droves. According to official statistics, the number of visitors from the United Arab Emirates leapt by 159 percent in the last year. "In Europe everyone wants to go to Hollywood," says Elles. "In the East, everyone wants to come to Istanbul." The region's turmoil hasn't left the soaps unaffected, however: In August, after Turkey condemned Egypt's military coup, writers like Mohamed El-Gheity called boycotting Turkish soaps a "national duty" and state-run media, for a time at least, seemed to agree.
During a walk around the grounds of a former shoe factory that now houses the sets of some of Turkey's biggest TV dramas, the blond, German-born Elles held forth on religion, soaps, and Turkish cultural diplomacy. Unlike most American shows, she says, Turkish dramas are not loath to moralize: As Time Goes By might be good television, but it is also a tutorial in family values. The contrast between the two main female characters couldn't be any clearer. Cemile, the matron of the Akarsu family, is selfless, honest, hardworking, and fiercely dedicated to her husband and kids. Elles' character Caroline, meanwhile, is the scheming, gold-digging, home-wrecking impostor. In the first season, she seduced Cemile's husband. In the third, she's seducing pretty much everyone, including Ibo. "If a guy has money, then Caroline is after him," says Elles.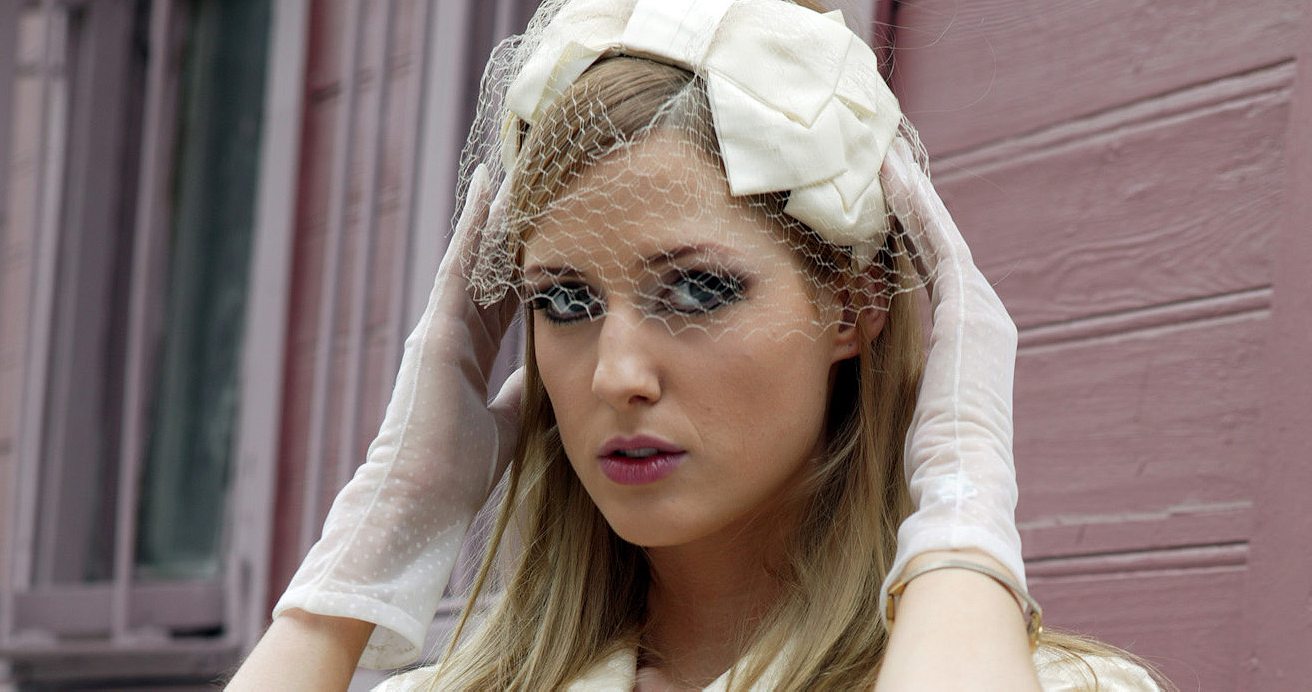 Her scandalous on-screen behavior initially made Elles a lightning rod for conservative audiences. In 2011, a group of women petitioned Turkey's minister of labor, beseeching him to deport Elles (and her character, Caroline) so as to save Cemile and the rest of the fictional Akarsu family. The minister demurred. Elles claims people have warmed to her off-screen persona, but many still regard the show as a moral compass. "A lot of people," she said, have approached the cast saying the show had inspired them to reconcile with estranged relatives. "They said it showed them that family was the most important thing."
By focusing on family issues—taking the Latin American telenovela formula and essentially making it their own—Turkish dramas have struck gold in international markets, says Fredrik af Malmborg, managing director at Sparks Network, a global distributor of soaps. While American series that deal with the family are usually sitcoms, "Turkish shows dare to take family stories seriously, and that has very broad appeal," says Malmborg. Audiences in the Middle East might find it difficult to relate to Dexter or Mad Men, but not to a family drama produced in Turkey. As Aras Bulut, who stars as one of Cemile's sons, told me during a break in the shooting, "People who watch this will say, 'Oh we've lived this too.' For people in the Balkans and the Middle East, it's a familiar script."
Yet these Turkish exports are likely to travel well beyond the Muslim world, says Malmborg. Audiences in Europe, Asia, and Latin America are already used to dubbed foreign series. "If you're dubbing anyway, why wouldn't you take something really, really good from Turkey instead of something not that good from Los Angeles?"
Western distributors still aren't accustomed to buying Turkish shows.
Malmborg, who is Swedish, speaks from experience. Earlier this year, he said, a Turkish series began to air in his home country. The show, a psychological thriller, had flopped in Turkey. In Sweden, however, it was a hit, prompting at least one major critic to call it the best foreign drama on TV. For the time being, Western distributors still aren't accustomed to buying Turkish shows. But Malmborg says, "That will change."
Back on the set, as the rain became heavier, I huddled in the back of the lowboy alongside Recai Karagöz, one of the assistant directors. Karagöz had his own, slightly different take on the reasons for the Turkish soaps' success in the Middle East. "Arabs have plenty of things in common with Turks, so many viewers there identify with what they see in the series," he said. But, he added, they're also captivated by what strikes them as different about the shows, notably Turkey's reconciliation of modernity and Islam. Karagöz imagined what an Arab housewife—a key demographic—might feel when watching someone like Cemile, or even Caroline. She likes seeing a woman "who can stand up for herself," he said. "If she's weak, she wants to see someone's strong. And when she does, she's blown away by it."