Defenders of a beautiful, bruised backwater republic want you to see their land the way they do
Instagram is the billion-dollar dollar buzzchild of social media and mobile photography. Abkhazia is a wartorn breakaway republic on the Black Sea where, at least when I visited there last year, people were far more likely to have a Kalashnikov in their home than a camera-phone. The two would seem like strange bedfellows.
And yet, behold: Instabkhazia, a new project dedicated to Instagram pictures of Abkhazia. Metin Sönmez, 33, a London-based webmaster and aficionado of all things Abkhaz (he's Circassian, ethnic cousins to the Abkhaz people, and he runs AbkhazWorld.com) hatched the project this spring with Kan Taniya, an Abkhaz student living in Italy. The mission: create a reservoir of images from one of Europe's most forgotten corners.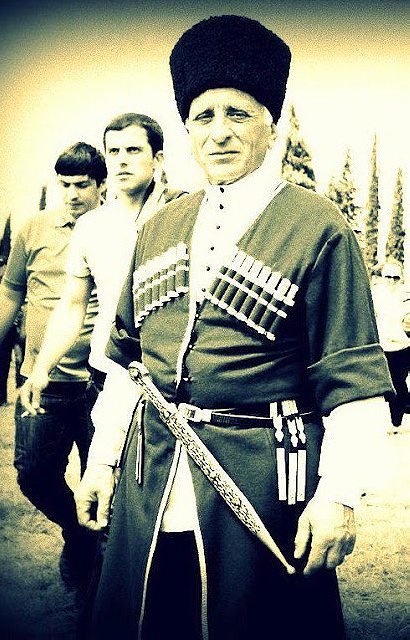 It's not a large project, nor has it been around for very long. But it immediately raised some controversy—typical for Abkhazia, land of strife, stuck in a long and bitter "peace" with its neighbor Georgia, with whom it fought a war of secession twenty years ago. The controversy here was from an Italian journalist, Giorgio Comai, who quickly accused the site of censoring the photos. "Instagram filters aren't the only ones used by the editors of the site," he wrote. "Up to now, their images do not have any trace of the semi-destroyed and abandoned buildings that… continue to characterize [Abkhazia]".
Sönmez, for the record, told me that he and Taniya don't censor, that they'd as happy to show destroyed buildings as anything else. But the Abkhaz, he says, just don't take pictures of their ruins. "People want to just see Abkhazia from their eyes," he says. Which means mostly taking pictures of the things that the Abkhaz believe define their country: beach, mountain, forest.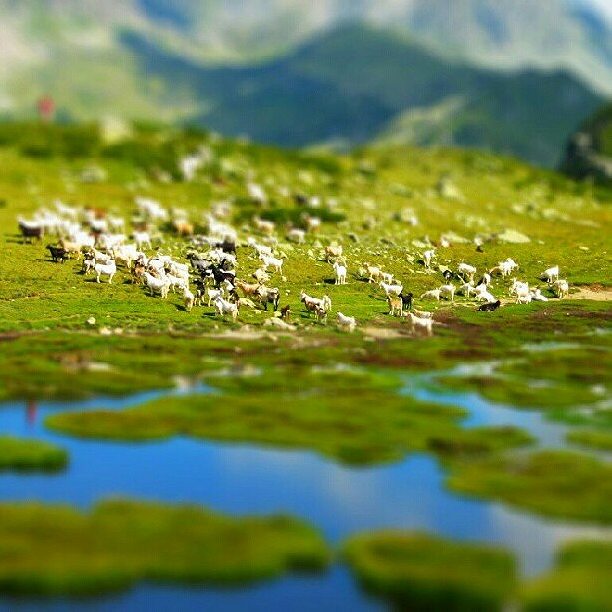 I had heard plenty about this natural beauty before I went to Abkhazia. The republic shares a coastline with Sochi in Russia, where the 2014 Winter Olympics will be held, and it has that same unexpected combination of a warm coastline that gives way to jagged, snowcapped mountains. Abkhazia was the prime resort territory for all the Soviet Union, including the Georgian Soviet Socialist Republic. If Abkhazia had been less coveted by the Georgians, maybe fewer people would have died in the wars they fought. But it was coveted, and my Georgian friends still nurse their memories of summers in Pitsunda, a place they may never be able to visit again.
It's true that Abkhazia is beautiful. But when I first stepped on the beach at Gagra, what I saw were the skeletal remains of rusted beach umbrellas, and the concrete-lined volleyball courts that looked like they had just been bombed minutes before. On the strand in the capital Sukhum, a massive Turkish trawler lies beached (it's been there for years) in what is should be a core stretch of beach in a republic desperate for tourism.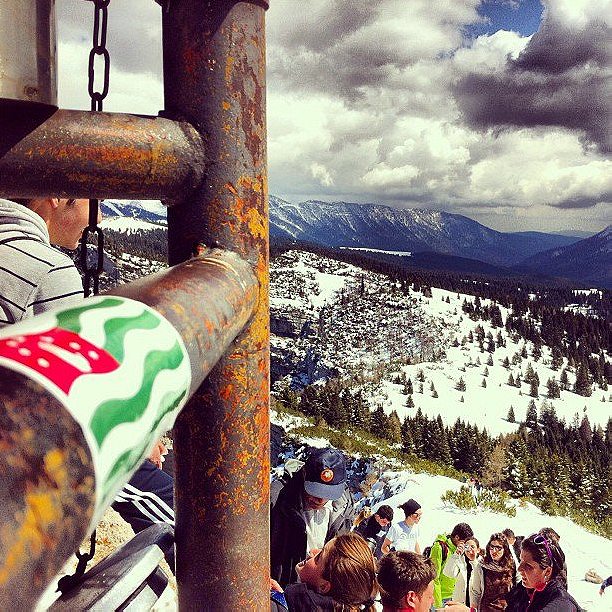 The Abkhaz? It's like they don't see those ruins (one presumes that if they did, if they saw what it all looks like to outsiders, they might actually remove the trawler from the beach, for starters). It still may be that pictures of all that glorious decay will start flooding in. In response to Comai's criticism, Sönmez put a call out on Instabkhazia's Facebook page for more photographs of ruin. But even without them, Instabkhazia still delivers much of the story: sun, mountain, dagger, cauldron.
[All photos republished with permission from Instabkhazia]