The border is where the wine stops flowing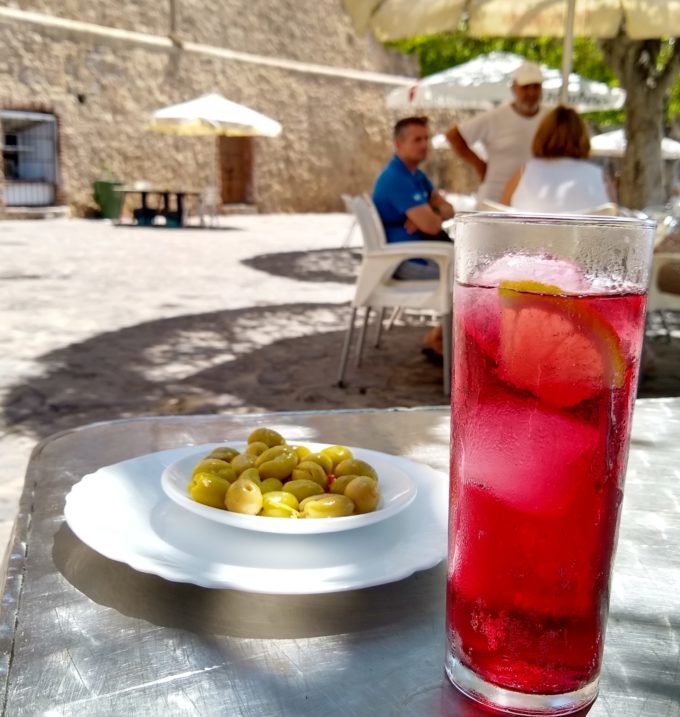 The border is where the wine stops flowing
Tinto de verano in Melilla
It's 90 degrees in the shade of a 15th-century Spanish fort. We're 100 miles from what locals call La Peninsula, sandwiched on a thin strip on Africa separated from Morocco by seven miles of heavily reinforced fence and a dizzying array of bureaucratic restrictions. The tinto de verano—cheap red wine mixed with carbonated lemonade and topped with a refreshing slice of lemon—is almost as satisfying as the siesta that awaits me next.
We're in Melilla, one of the two Spanish enclaves technically on the African coast. This would be Morocco, except for centuries of history and Madrid's refusal to consider it anything but its own territory. The town's borders, legend goes, extend as far as a cannonball could fly from the fortress wall. Morocco has pushed for Spain to give the land back, but locals here say there's no such thing as "back." This is Spain, my local guide says, and it has been long before Morocco achieved independence in 1956.
In recent years, Melilla and the towering 20-foot fence of steel and barbed wire that surrounds it have come to symbolize the final obstacles facing migrants trying to reach Europe. It's more visceral and cruel than the miles of Mediterranean migrants cross elsewhere; here, the two continents are close enough to touch.
This year, the route through Spain became the top pathway into Europe for African and Middle Eastern migrants crossing the Mediterranean. Thousands more now come through Spain than via Italy, Greece or other countries that have historically been the center of the migrant crisis.
At Melilla, Moroccans cross daily to work and shop. Migrants from further afield can buy a fake passport to sneak into Spain for around US$1,000. Others are smuggled in via false bottoms of cars or circumvent the fence via the ocean, by making a semicircle in rickety canoes. Those unable to pay are left to cross on their own by jumping the fence. The odds are better if they go en masse to overwhelm border guards.
The fortress currently protecting us from the summer sun is now a historical site and museum, though it's anything but dormant. On weekends and holidays, locals wander down to swim in waters that welcomed centuries of Spanish galleons. On the lower levels of the fortifications, teenagers speaking a mix of Spanish and the local Berber language do backflips into the water. And a ground-level room facing the street has been converted to a kitchen with tables across the sidewalk. Waiters run in and out of the sun-bleached stones to deliver trays of drinks and tapas.
Yet in many ways, this is still a fortress city. It relies in large part on commerce with neighboring Moroccan towns, but is defined by the fence. Instead of cannonballs, the border is wherever the tinto de verano stops flowing.
Los Polillas
Avenida General Macias
50021 Melilla, Spain
Research for this article was made possible with the support of the Heinrich Boell Foundation North America.